Oh, the lovely city of Penang! What wondrous culinary treasures it holds, what alluring sights and cultural gems are to be found within. Penang has long been regarded as one of the top destinations in Malaysia both for locals and travellers from abroad! And come October, things are about to get even more exciting!
As reported earlier this year, there will soon be a new addition to Penang's popular Escape Theme Park in Teluk Bahang: the world's longest water slide! It is currently still under construction but when completed, it will stand at 78m above sea level and measure 1,140m in length! That's double the length of the 602m-long water slide in Water Park, New Jersey, which is the current record holder!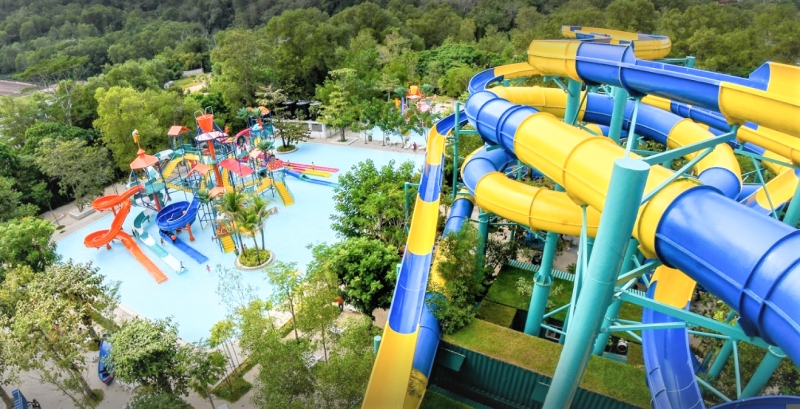 The slide cuts through the treetops in the theme park and will take you on a ride across Jalan Teluk Bahang before launching you ceremoniously into the swimming pool! The entire ride will take up to 4 minutes to complete! You can literally sing an entire pop song on your way down and still have time to spare!
If you're concerned about safety, don't be! The slide is made of vibranium from Wakanda carbon-fibre reinforced polymer and supported by sturdy steel structures. Not a fan of arduous hikes or long walks? Breathe easy because a 400m cable car will also be installed by the time the attraction opens. It will be used to transport visitors from the foothills to the water slide. More specifically, the launch tower.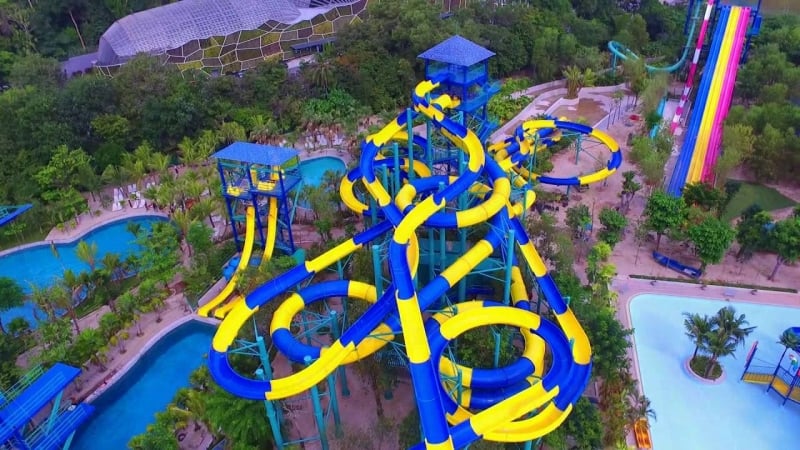 Apart from the slide, there will also be other new attractions that will open in October alongside it, such as Hill Rider and Tubby Racer! This Penangite can't wait! 
Will you be trying this out once it opens in October? We know we will! We can't wait for it to be completed! Until then, check out some other interesting stuff you might now know you can do in Penang! 
Also read: The Ultimate Bucket List For a Penang Getaway & Interactive Museums in Penang
Did you know that Penang Global Tourism recently partnered with TikTok to launch a viral new video challenge? Read all about it here!