It's safe to say that Penang is one of Malaysians' favourite places for a quick getaway. This humble state up north is made up of Mainland Penang and its more illustrious island cousin. Penang Island is one of the world's most famous foodie destinations and tourists visit almost any time of year! But what exactly are some of the things to do in Penang?
From gobsmacking street-food and timeless heritage buildings to trippy new hangouts, Penang has is all. You'll want to save this article because here's a local's personal checklist for some of the best spots and activities in the Pearl of the Orient!
Also read: Penangites Can Now Enjoy Up to 50% Discounts When Travelling in Penang! 
Nostalgic classics
1. Ride the funicular up to the peak of Penang Hill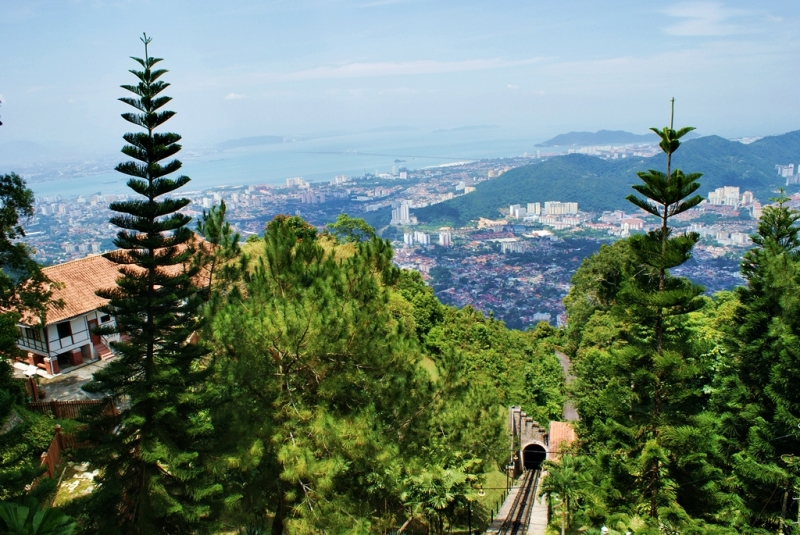 Penang Hill is one of the most nostalgic destinations on the island. You could even say it's the OG tourist attraction of the state! Despite its age, riding the funicular up to the peak is still a well-loved activity both by tourists and locals! The ride takes only about 5 minutes from station to summit. This should be one of the first things to do in Penang for any traveller. 
If you're feeling adventurous, you could also choose to hike your way up! Once there, you'll be surrounded by verdant greenery and you'll be able to enjoy some of the best scenery on the island. Enjoy!
2. Pay a visit to the Khoo Kongsi Clan Hall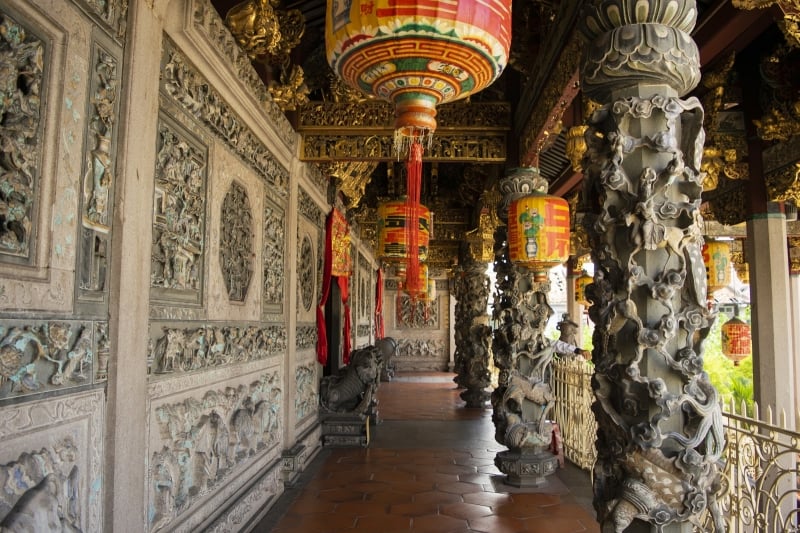 3. Tour the Street of Harmony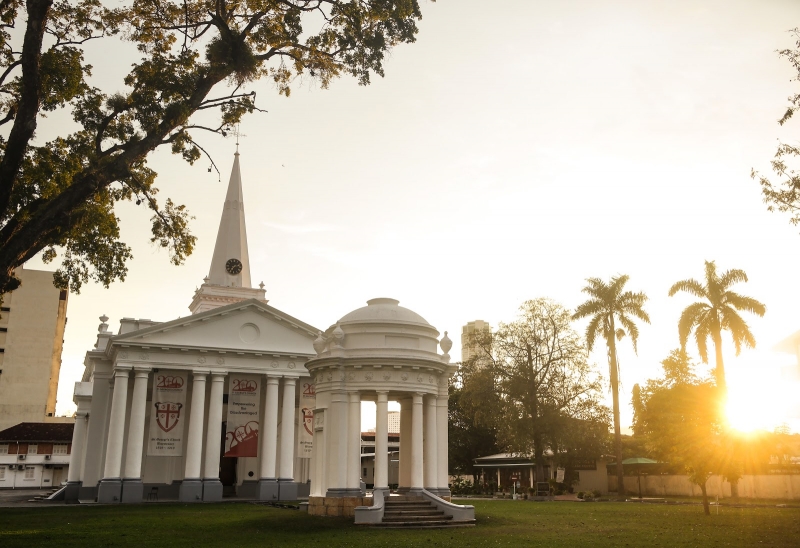 The Street of Harmony is one of Penang's most unique locations. Located along Jalan Masjid Kapitan Keling, this little stretch of road is the best reflection of Malaysia's multi-racial culture. That's because you'll find four major places of worship in close proximity to each other!
They are  Masjid Kapitan Keling, the Kuan Yin Temple, the Anglican St. George's Church, and the Hindu Sri Mahamariamman Temple. St. George's Church in particular is a spectacularly photogenic location.
4. Rent a bicycle and hunt down the famous street murals of Georgetown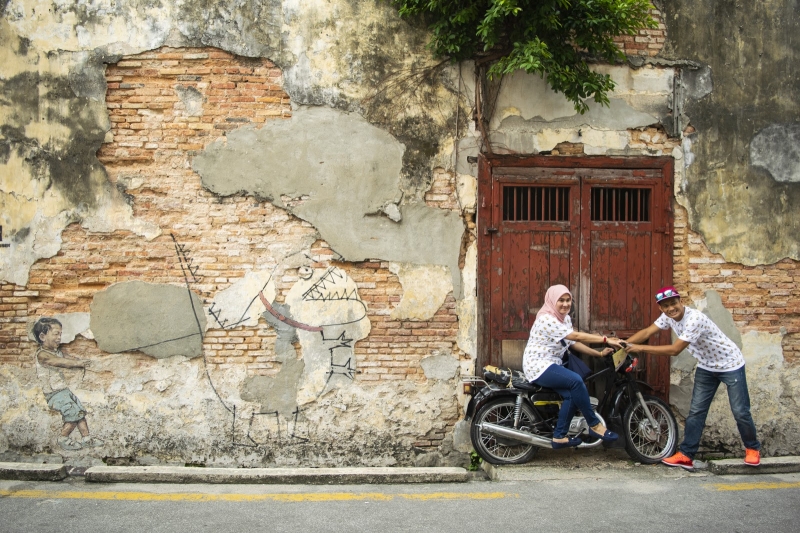 5. Usher in the Lunar New Year at the famous Kek Lok Si Temple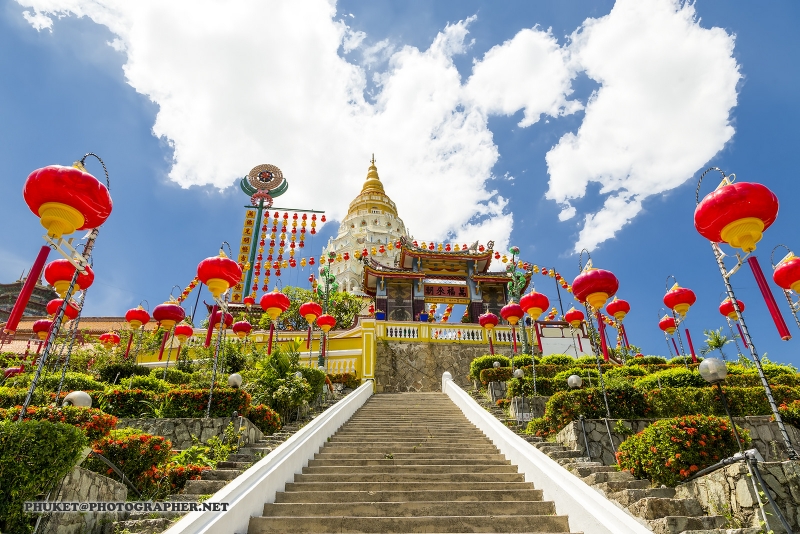 6. Throng the streets of Little India and immerse yourself in local culture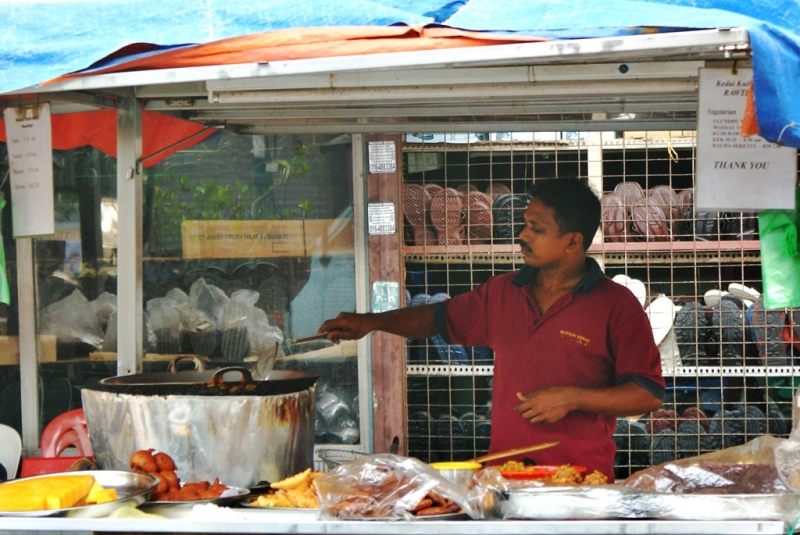 7. Take a step back into history at Fort Cornwallis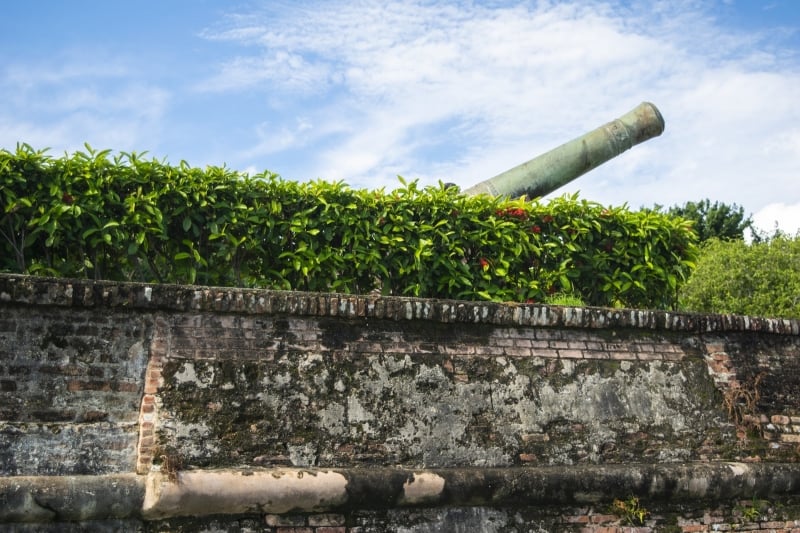 8. Visit the Pinang Peranakan Museum and discover the city's cultural heritage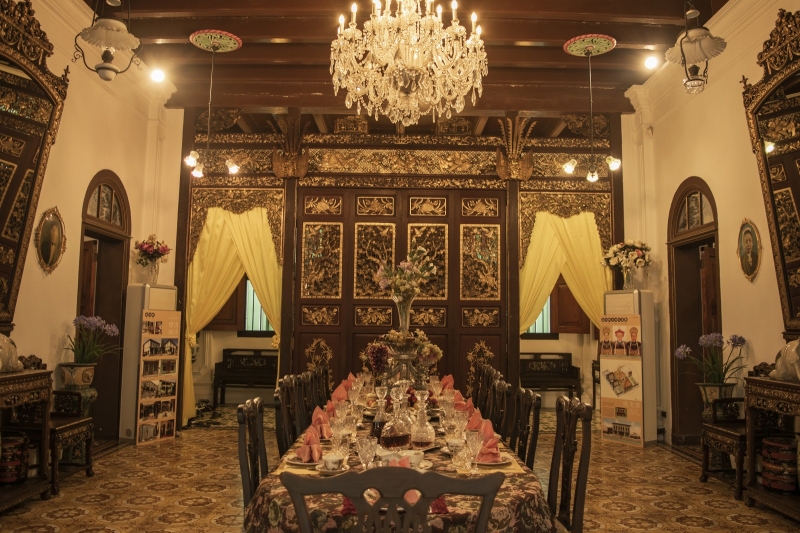 9. Live like a Crazy Rich Asian @ the Cheong Fatt Tze Mansion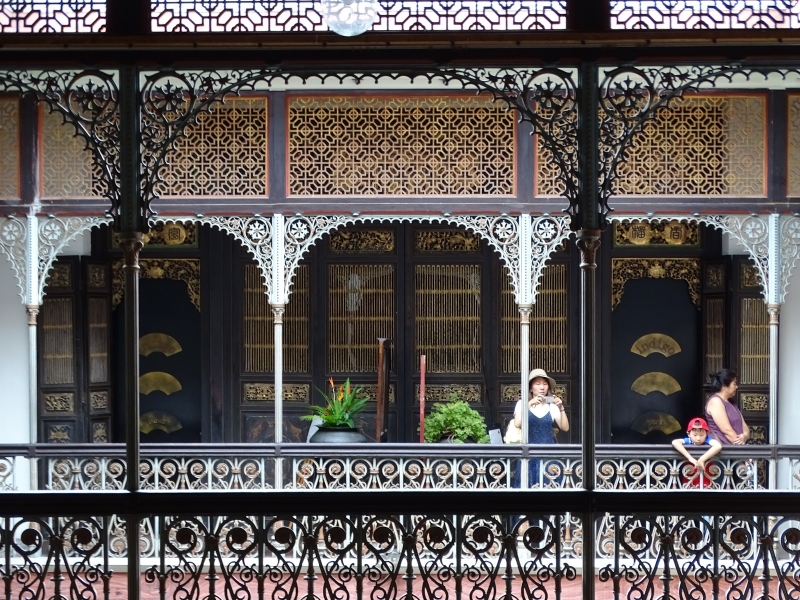 We all know that a large part of Crazy Rich Asians was actually filmed in Malaysia #MalaysianPride. But did you know that the mahjong scene towards the climax of the film was actually filmed in the Cheong Fatt Tze Mansion a.k.a Blue Mansion?
That's right, it was filmed right at our doorstep! Apart from being a picturesque heritage building and museum, you can actually stay overnight in the mansion in luxurious rooms decorated with rich cultural motifs. Now that's what I call memorable accommodation!
10. Capture the rustic essence of the Clan Jetties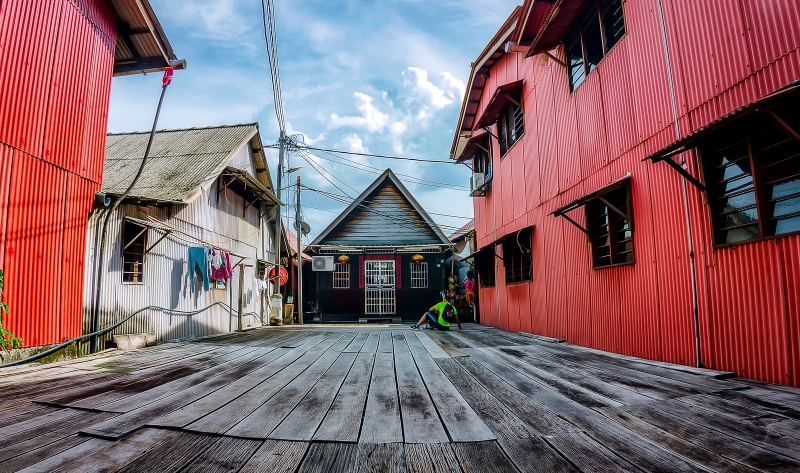 Here's a hint from a Penang kia, time your visit to coincide with sunset. The jetties is actually one of the best places in the whole city to watch the sun dip under the horizon with the Penang Bridge (the original one lah!) in the background.
11. Relax and unwind at the timeless Batu Ferringhi Beach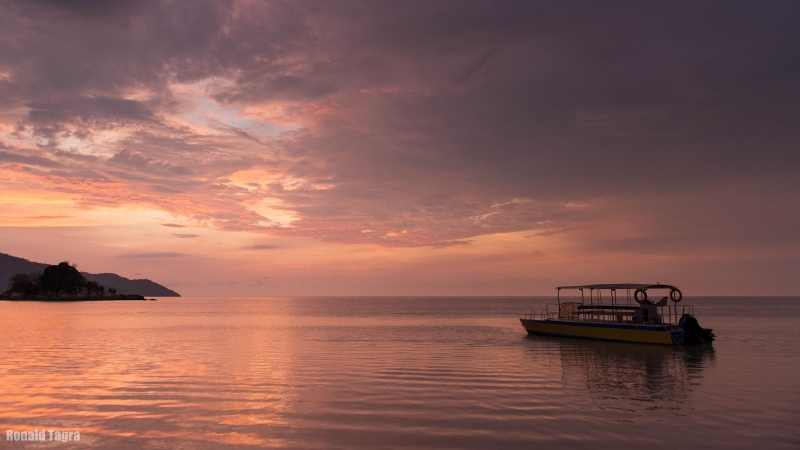 12. Embark on a street food-filled culinary adventure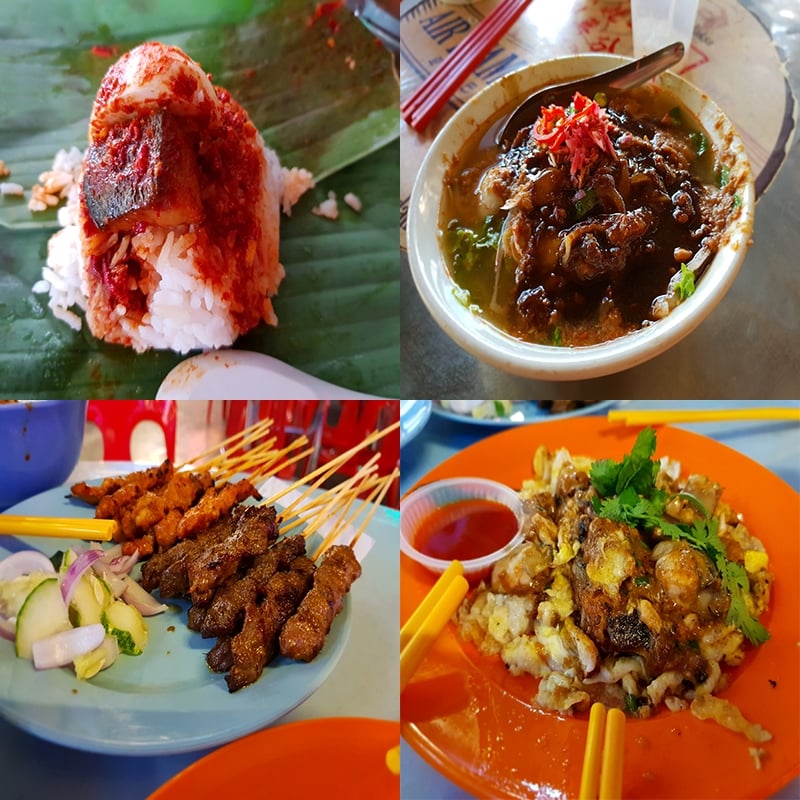 And, of course lah, how can I write a checklist of things to do in Penang and not include this?How can you come to Penang and NOT stuff yourself with delicious street food? Penang's nickname as a foodie haven is well-deserved and I can guarantee you'll gain a few pounds during your visit.
Just ask any Penangite working in KL what they miss most about their hometown and all of them will surely say the food. Some must-try classics include char koay teow, oh chien, assam laksa, hokkien mee (not the KL version ah!), white curry mee, duck kwap chap and cendol!
Don't worry if you're Muslim either. While some of the above-mentioned foods are non-halal, you can still find Muslim-friendly varieties too. Food is universal after all!
For the hip and trendy
13. Be amazed by the LED lights of Avatar Secret Garden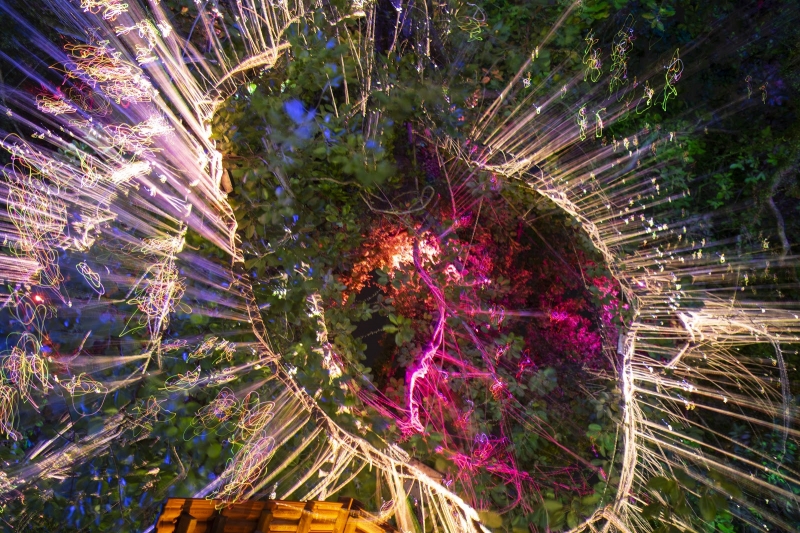 Located along Tanjong Tokong, the Avatar Secret Garden is a dazzling location meant to mimic Pandora of the Avatar film series (I hear Avatar 2 is already in the works). The trees here are decorated with ambient LED lights and as night falls, they light up in a multitude of colours. The area isn't all that big but it's a lovely location for a date. Plus, it's free! You do have to pay a small parking fee though, so take note of that!
14. Visit Penang's trendy interactive museums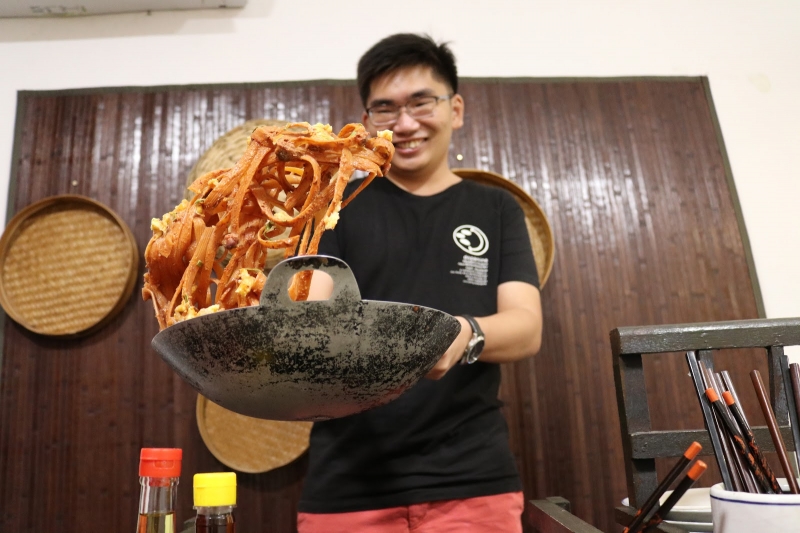 While Penang's traditional history museums are great too, the rage these days all surround the island's fun interactive museums. Filled with plenty of photo opportunities, they promise fun for the whole family. Some of my personal favourites are Wonderfood Museum, Penang House of Music, and the Penang Ghost Museum.
And before you get freaked out, no, the ghost museum isn't actually all that scary. Spooky, sure, but nothing jumps out at you, so relax, it's a fun, unique experience. Or is it? 
15. Take a walk on the wild side at The Habitat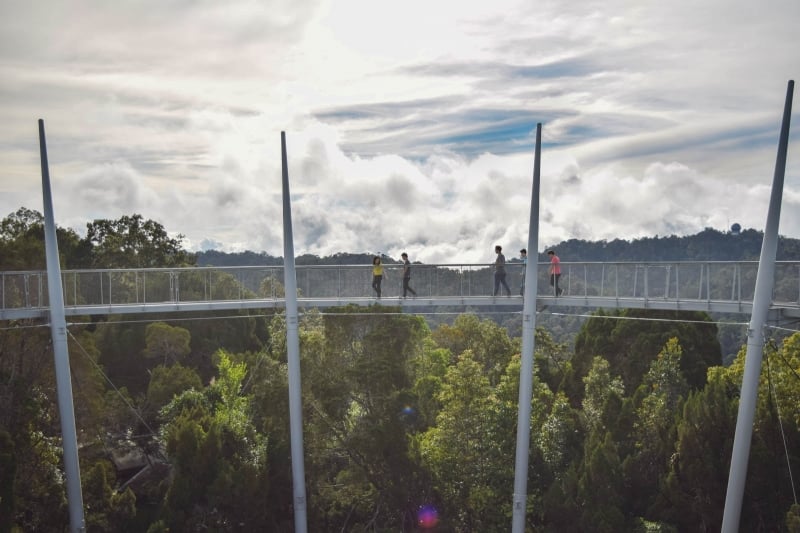 The Habitat is one of my personal favourite locations in Penang. Located on Penang Hill, this relatively new attraction allows you to really get up close and personal with the rainforests of Penang. Filled with beautiful trekking paths amidst lush greenery, The Habitat is a dream come true for nature lovers.
Make sure to not miss the Curtis Crest Treetop Walk. As the name suggests, this attraction allows you to walk among the trees of the ancient rainforest canopy. On clear days, you can even spy Mainland Penang and even some parts of Kedah! Did I mention that this is actually the highest accessible viewing point in all of Penang? Just imagine the view!
What's more, since December last year, The Habitat has even expanded its services to include flying fox tours. So, if you're tired of walking, you can also soar among the trees as you explore Penang's rainforests from a memorable bird's eye view! Definitely one of the most exciting things to do in Penang in my opinion!
16. Enrol in a fun cooking class at Tropical Spice Garden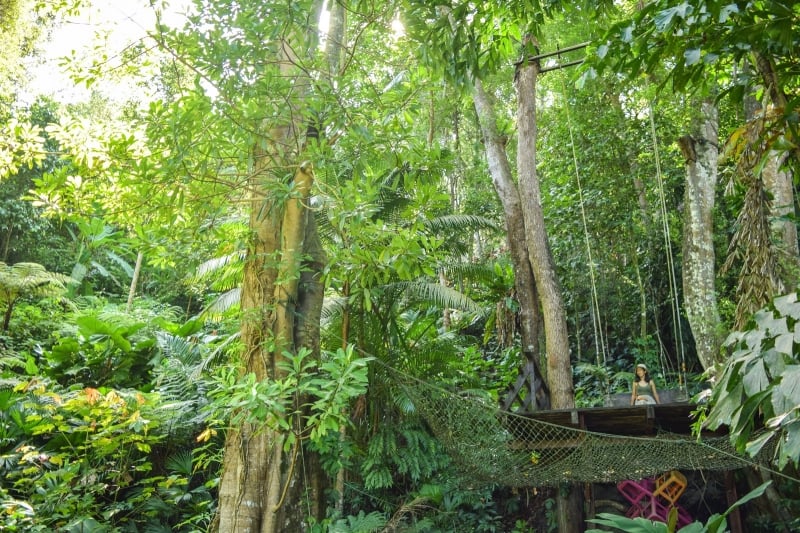 For something more soothing for the soul, visit the Penang Tropical Spice Garden. This Insta-worthy location houses plenty of spices that are essential in the mastery of Malaysian cooking. Join a cooking demonstration class and learn how to cleverly blend spices and use them in your cooking to recreate some of our most iconic national dishes!
17. Walk among 15,000 free-flying butterflies at Entopia by Penang Butterfly Farm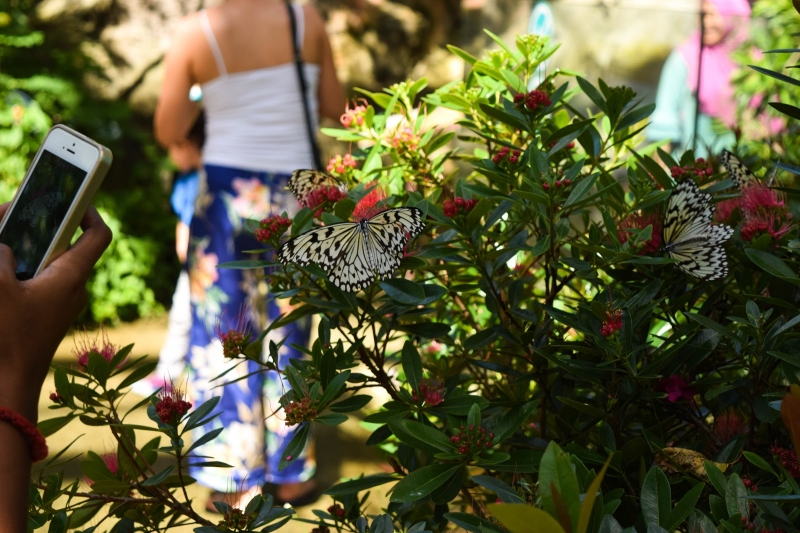 18. Say goodbye to the hectic city life at ESCAPE Theme Park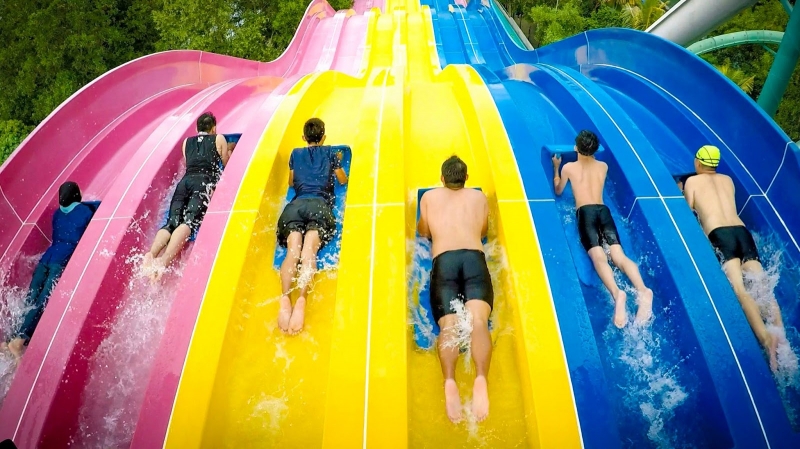 19. Become a jockey for a day at Countryside Stables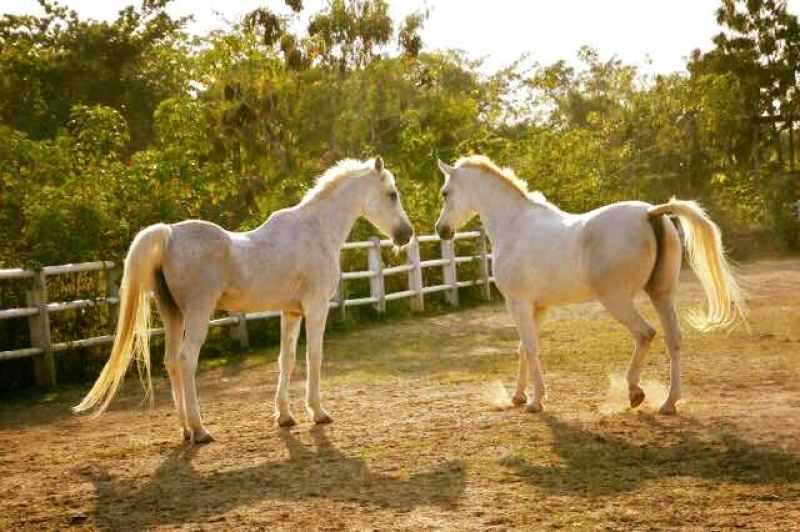 Don't be surprised to learn that even some Penangites don't know about this place! This secluded hidden gem is located in Balik Pulau and is one of the few places in the city where you can learn how to ride a horse and then enjoy a leisurely stroll with your trusty stead. It's also such a lovely place that couples often choose this location for a wedding photoshoot!  
20. Go camping at Penang National Park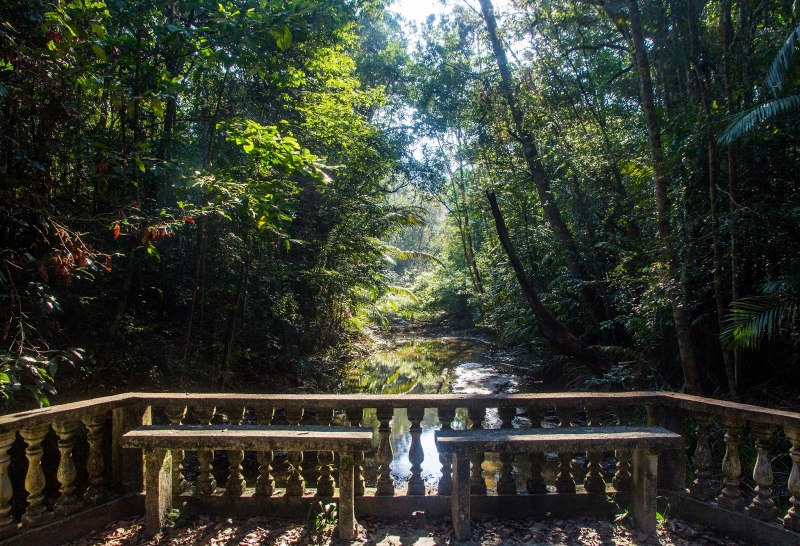 21. Alternatively, go glamping at Boulder Valley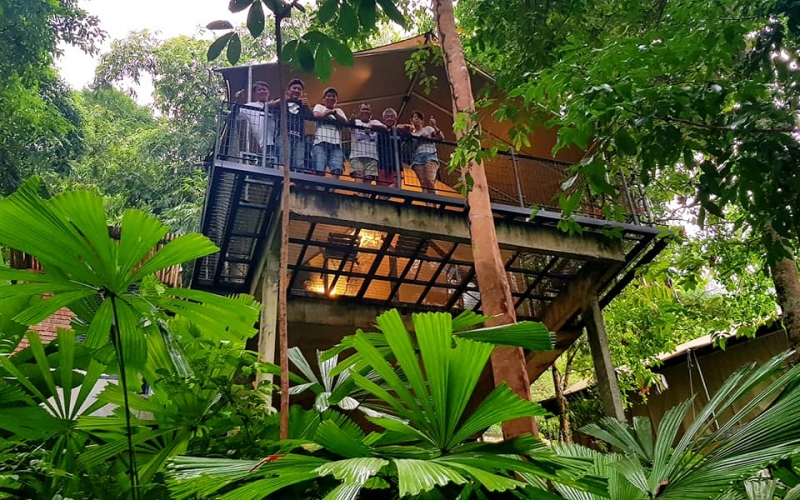 For the uninitiated, glamping is short for glamorous camping. The concept is to live in close proximity to nature, far away from the city, but still being able to enjoy the simple pleasures of daily life. Boulder Valley Glamping is one of the newest kids on the block in the glamping industry and one of the first of its kind in Penang.
A stay here means that you'll be able to wake up to the sights and sounds of the forest while still laying in your soft linen-lined bed. It's the ultimate experience for those who want to escape the hustle and bustle of the city and enjoy some peace and quiet.
22. Enjoy a cup of tea at the ambient Suffolk House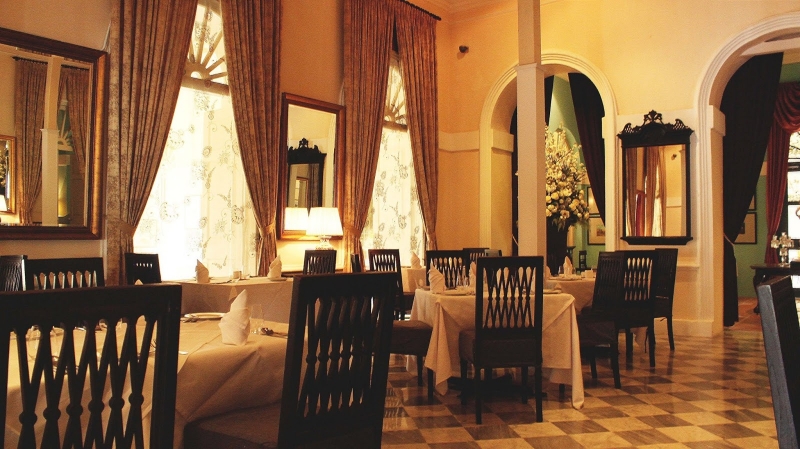 23. Hop around the island's Insta-worthy cafes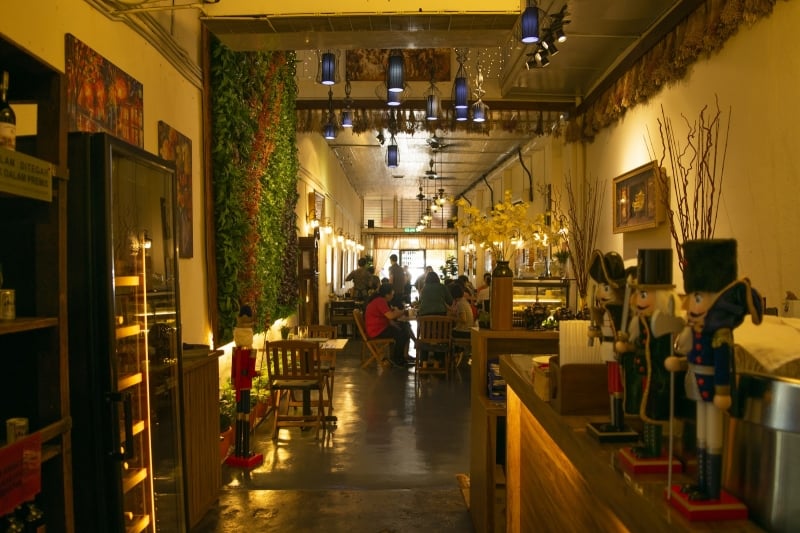 24. Or go bar hopping…the speakeasy way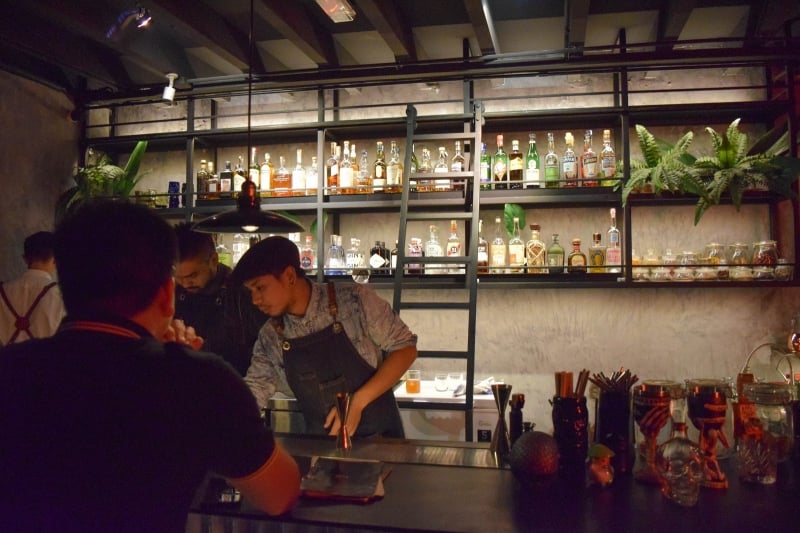 As of late, there have been many speakeasy bars popping up in Penang. What's a speakeasy bar? Well, to explain it simply, it's a hidden bar with no signage and no apparent entrance. These ambient establishments are a far cry from the conventional noisy discos and add a breath of fresh air to Penang's nightlife scene.
Some of the speakeasy bars I like to go to (I swear I'm not an alcoholic!) are Out of Nowhere, 12 Senses, Manchu (love the vibe), and Golden Shower by Chin Chin (highly Insta-worthy but slightly more expensive), They're all great options to just have a drink and chill, provided you can find the entrance! Hey, I'm not giving any secrets away! Make sure to add this to your list of things to do in Penang, okay?
25. Be inspired at the Hua Hin Bus Depot Art Space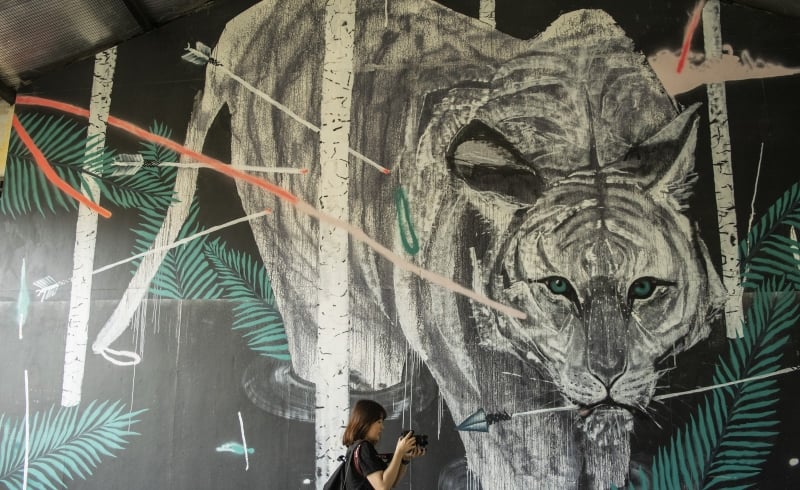 26. Or find the perfect book at BookXcess Gurney Paragon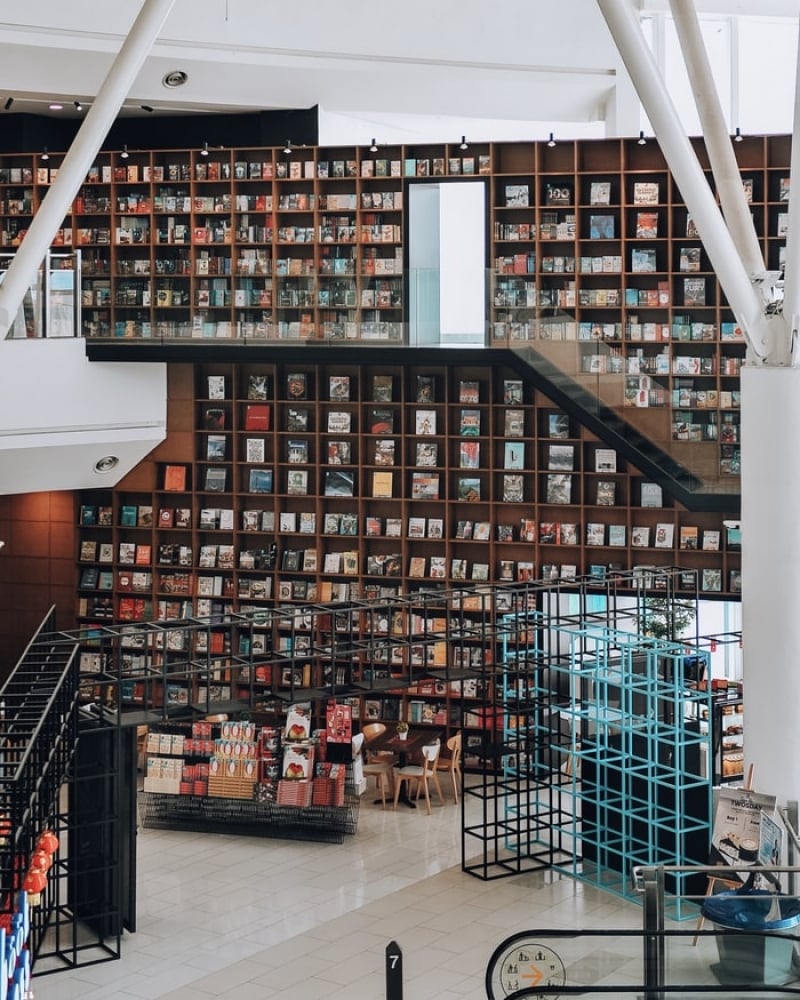 Psst, this two-storey establishment is one of the largest book stores in Malaysia! In fact, it occupies the entire 7th floor and part of the 8th floor of Gurney Paragon! Apart from that, the books sold here are super affordable too! 
27. Treat yourself to a bird's eye view of Penang at The Top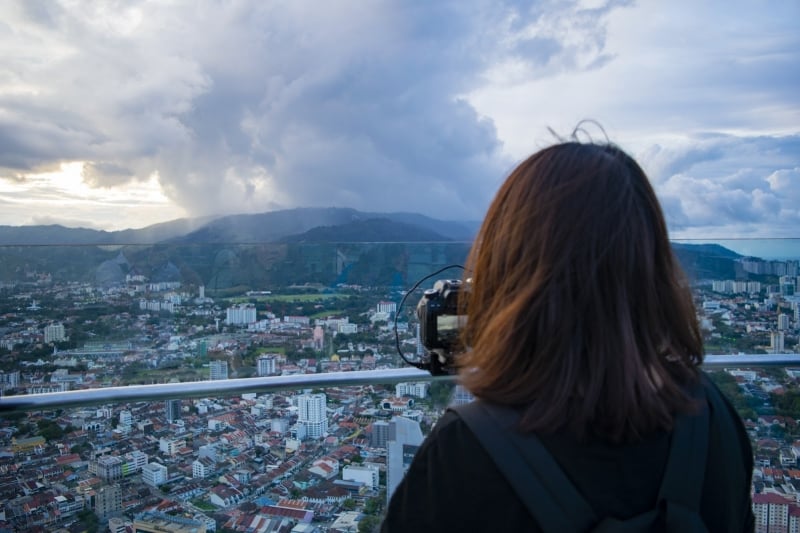 28. And finally, zipline around the KOMTAR tower!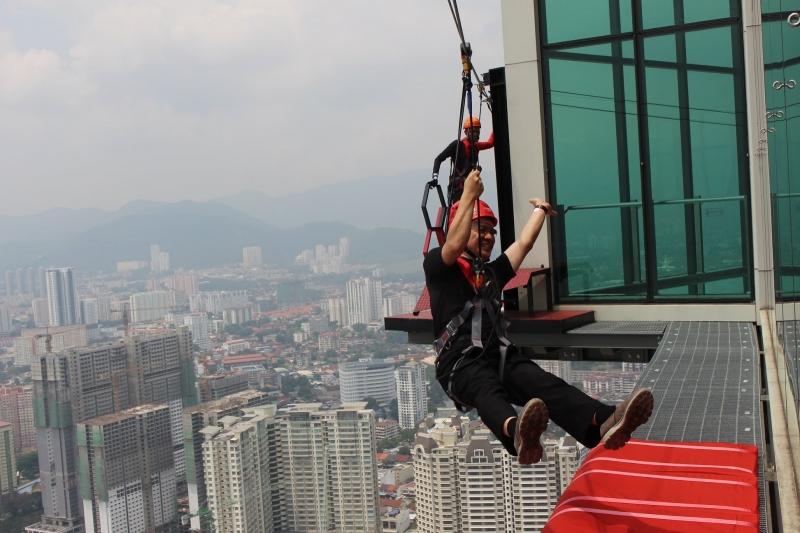 Located just one floor below The Top, Gravityz is an outdoor adventure course that takes place just outside the KOMTAR tower. Oh wait, you thought I meant an area outside of KOMTAR at ground level? Nope! I mean from the 65th floor, you literally take a step outside of the building and you walk around it!
As if that isn't exhilarating enough, there's a section where the only way to get across from one walkway to the next is to zipline towards it! This is one sure way to get your adrenaline pumping! Just don't look down!
And there you have it, a complete checklist of 27 of the best things to do in Penang! All recommended to you by a local boy. What are you waiting for? It's time to plan your weekend getaway to Penang now!
Also read: 2019 Insider's Guide to Penang's Hipster Hangouts