You might already be familiar with all the best spots in Penang for offbeat street art and mouth-watering grub, but did you know that this cool city also has a ton of interactive museums (yes, the fun kind!)? Not only are these museums surefire ways to entertain your kids, time spent at interactive museums can be very immersive, adding cultural and educational value to your family day out.
We've gathered a comprehensive list of interactive museums in Penang for your perusal, so round up your little ones and head to these enthralling museums during the next school holidays!
1. Wonderfood Museum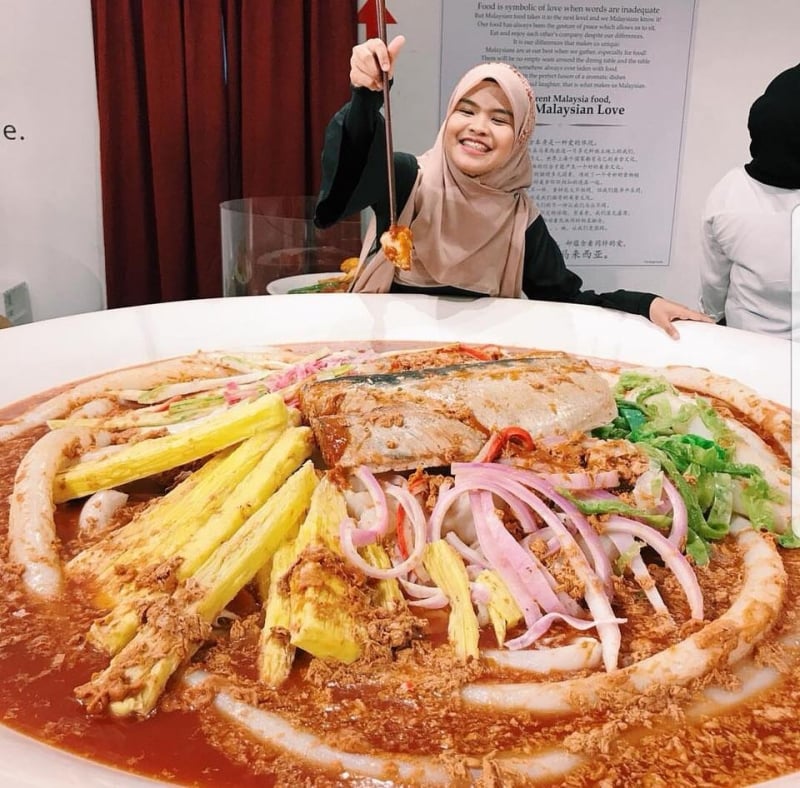 Can't get enough of Assam Laksa and Cendol? Get more of these tasty treats at Wonderfood Museum Penang! This museum features replicas of over 100 types of local street food. It's fascinating to see how realistic these replica dishes are, especially as all works have been handcrafted locally!
There are heaps of opportunities to pose with your favourite dishes in their larger-than-life forms around this museum in Georgetown. Photos aren't the only things you and your kids will be leaving with, as you'll also learn a thing or two about traditional Malay, Chinese, Indian and Peranakan cuisine.
Wonderfood Museum
Address: 49, Lebuh Pantai, 10200 Georgetown, Penang
Opening hours: 9am – 6pm daily
2. Ghost Museum Penang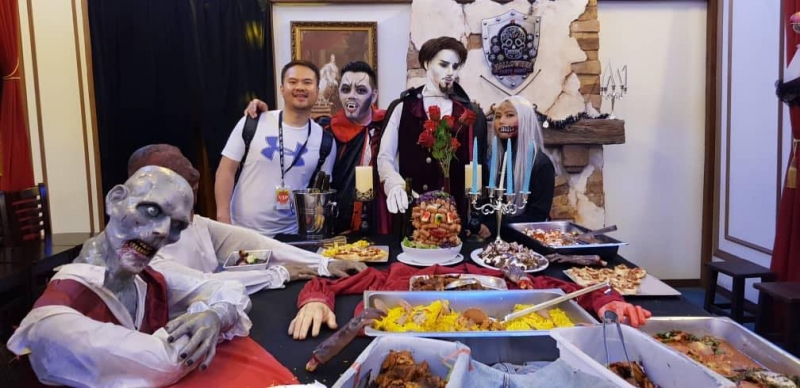 Gather your wits before you enter Ghost Museum Penang, a museum showcasing the different ghastly creatures derived from various lores.
Since it's a museum and not exactly a haunted house, it's not meant to scare. Instead, you'll get to find out the origins of ghosts that often feature in traditional myths and legends such as Pontianak, Jiang Shi (Chinese zombie) and even Ju-on! Make use of the props provided to blend in with the undead and take a family photo that'll truly haunt you forever.
Ghost Museum Penang
Address: 57, Lebuh Melayu, 10300 Georgetown, Penang
Opening hours: 10am – 7pm daily
3. Upside Down Museum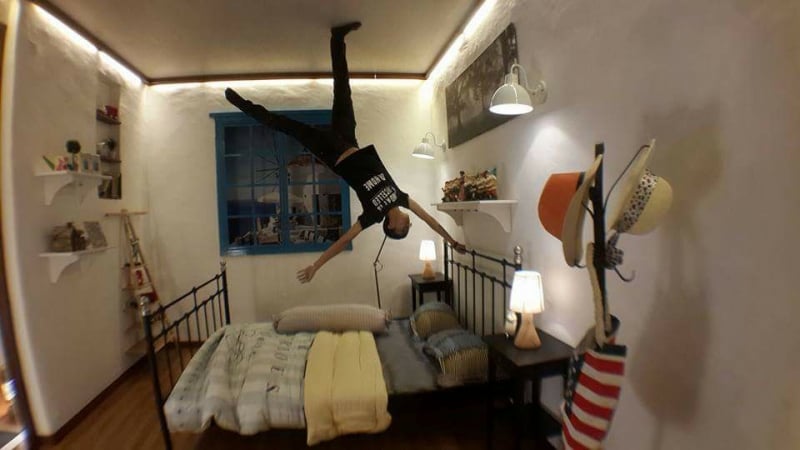 Your life literally gets turned upside down at the Upside Down Museum where you'll have to put on your best balancing act to get the best photos!
Try your best to capture realistic snaps of your family members hanging off of bedposts, staircases and other household items. Apart from bedrooms and areas inside the house, this interactive museum also features settings such as markets and cafes in Penang. This museum is definitely where you can sneak in some of the coolest upside down tourist shots!
Upside Down Museum
Address: 45, Lebuh Kimberly, 10100 Georgetown, Penang
Opening hours: 9am – 5.30pm on weekdays; 9am – 6.30pm on weekends
4. Penang 3D Trick Art Museum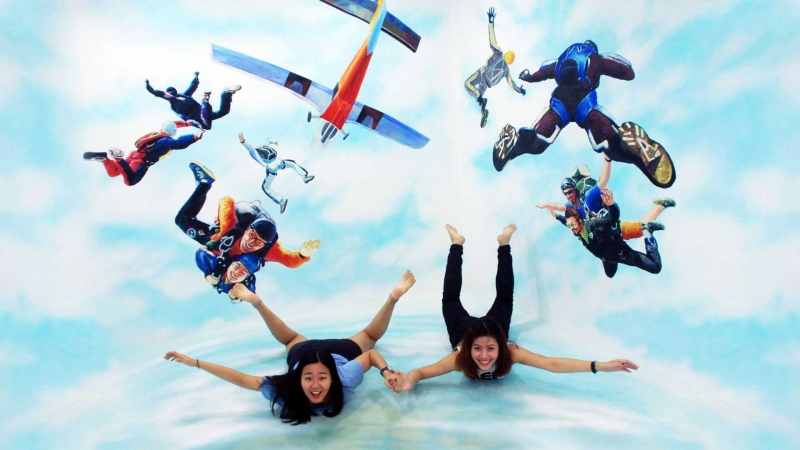 You wouldn't need much convincing to visit the Penang 3D Trick Art Museum, which is hands-down one of the coolest interactive museums around.
With a large variety of creatively designed rooms, you'll be able to capture not just the most comical shots, but also plenty of mind blowing optical illusions. Every room is an adventure; in one room you'll be shielding yourself from teh tarik, and in the next you'll be trying to escape from the mouth of a giant python.
First-timers need not worry as the helpful staff will be happy to advise you on the best ways to take your photos!
Penang 3D Trick Art Museum
Address: 10, Lebuh Penang, 10200 Georgetown, Penang
Opening hours: 9am – 6pm on weekdays; 9am – 8pm on weekends
Also read: A 2019 Insider's Guide to Penang's NewestHipster Hangouts,Food and Cafes 
5. Penang Camera Museum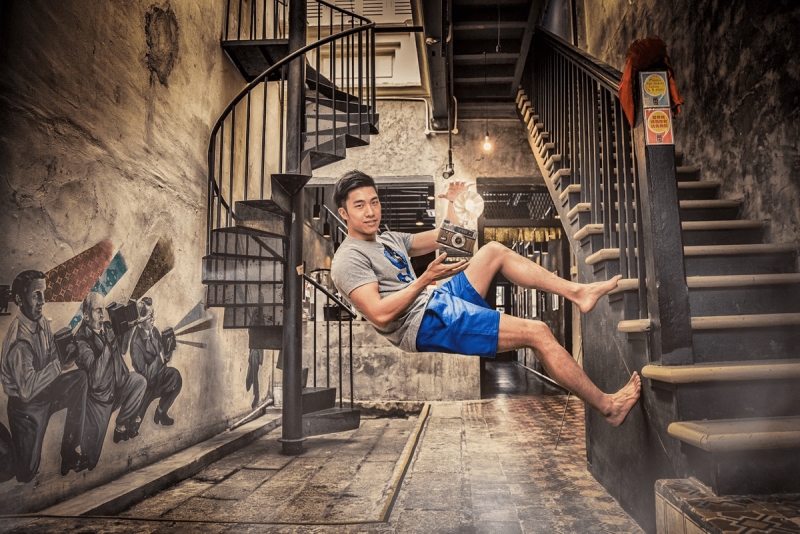 In contrast to the slew of museums mentioned previously, the camera takes the forefront of this next interactive museum experience. The Penang Camera Museum is a museum with a focus on cameras, showcasing its long history and the diverse types of cameras there are.
Camera buffs will appreciate the display of vintage cameras, but even for those without much knowledge on the matter, a guided and interactive tour will immerse you in the world of cameras and photography. Be sure to experience being in a dark room and test out various camera models before you leave!
This museum which was previously located on Jalan Muntri, was relocated and reopened in 2018, so ensure that you've entered the right address on the GPS!
Penang Camera Museum
Address: Level B3, Astaka Bukit Bendera, Penang Hill, Penang
Opening hours: 9am – 8pm daily
6. Ibox Museum of Glass Penang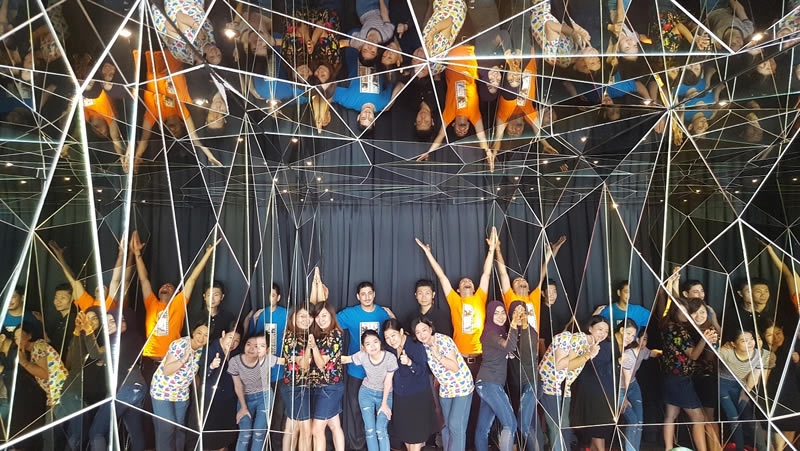 Take your family to Ibox Glass Museum Penang for another exciting and interactive museum experience! This museum boasts two titles in The Malaysia Book of Records: "The First Glass Museum" and "Longest Batik Motif Glass Painting".
Educate your little ones on the benefits of recycling glass, and the unique ways that glass can be upcycled. Witness a live demonstration of glass cutting and sand carving, and even get hands-on and make your own glass to bring home as souvenirs!
Penang Ibox Museum of Glass
Address: 6, Jalan Burma, 10050 Georgetown, Penang
Opening hours: 9.30am – 6pm on Monday; 9.30am – 5pm on Saturday; closed on Sunday & public holidays
7. Penang Tunnel Museum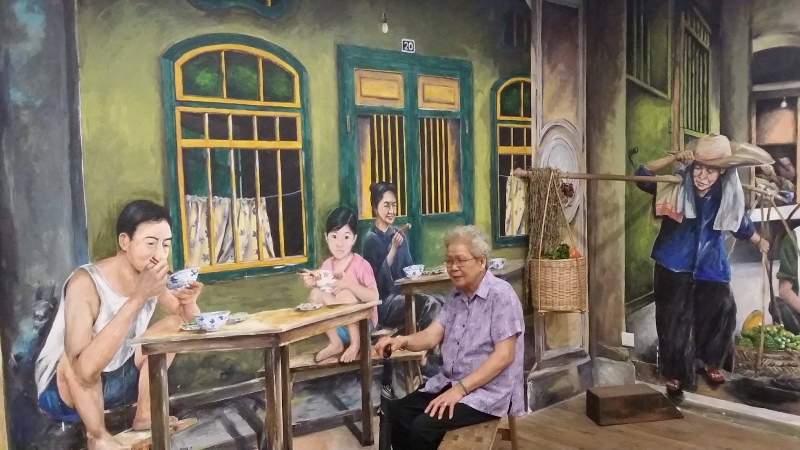 The Penang Tunnel Museum, or also known as Penang Time Tunnel, is a museum that transports you back in history in an incredibly immersive manner. Every corner is filled with visual nuggets of information about old Penang that makes the events of the past more easily digestible for young visitors.
Besides the informative nostalgic time tunnel section, they also have an anti-gravity world and a trippy fluorescent tunnel section. These lively and vivid photo spots make the trip even more enjoyable!
Penang Tunnel Museum
Address: 39, Jalan Green Hall, 10200 George Town, Penang
Opening hours: 9.15am – 7pm on weekdays; 9.15am – 7.30pm on weekends
8. Made In Penang Interactive Museum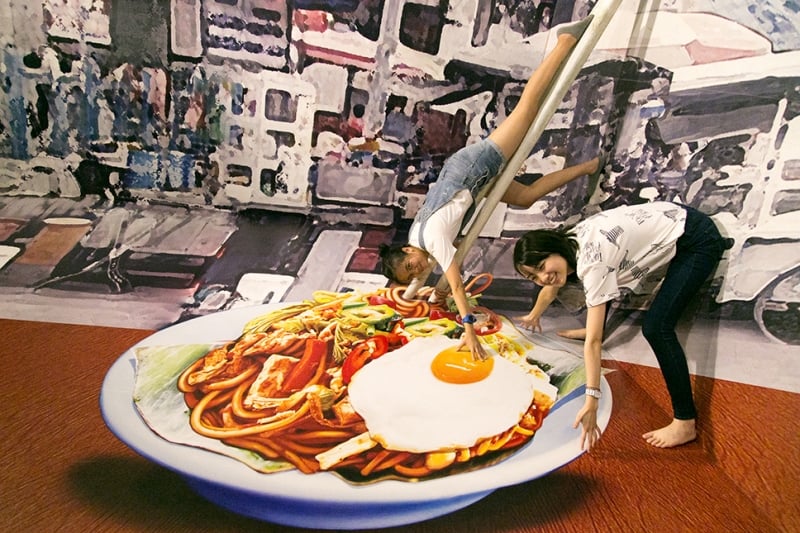 The first and largest of its kind in Penang, the Made In Penang Interactive Museum is one that has perfected the craft of creating rooms where you can have the wackiest photo ops ever!
Get the best highlights of Penang's lively culture from its tasty food and colourful streets through the 3D art displays in this museum that encourages you to "be part of the art". The whole family can also have fun playing life-size traditional games and making traditional arts and craft.
Made In Penang Interactive Museum
Address: 3, Pengkalan Weld, 10300 George Town, Penang
Opening hours: 10am – 6.30pm daily
9. Dark Mansion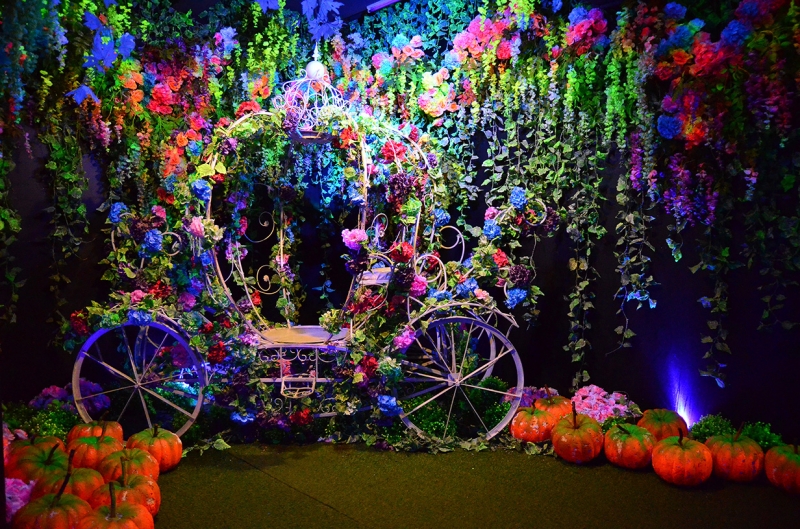 At the Dark Mansion, a unique museum experience awaits as artwork is fused with glow-in-the-dark technology. This is the first and only glow-in-the-dark museum in Malaysia, and differs from other interactive museums in Penang by having installations that showcase fantasy lands instead of the usual Penang motifs.
This place will bring you out of this world and take you to places like New Atlantis: The Underwater World, and Tropical Pandora: The Forbidden Land. Pose in front of these wondrous backdrops and make believe you're in someplace far, far away!
Dark Mansion
Address: 145 – 153, Lebuh Kimberley, 10100 Georgetown, Penang
Opening hours: 10am – 6.30pm daily
10. House of Music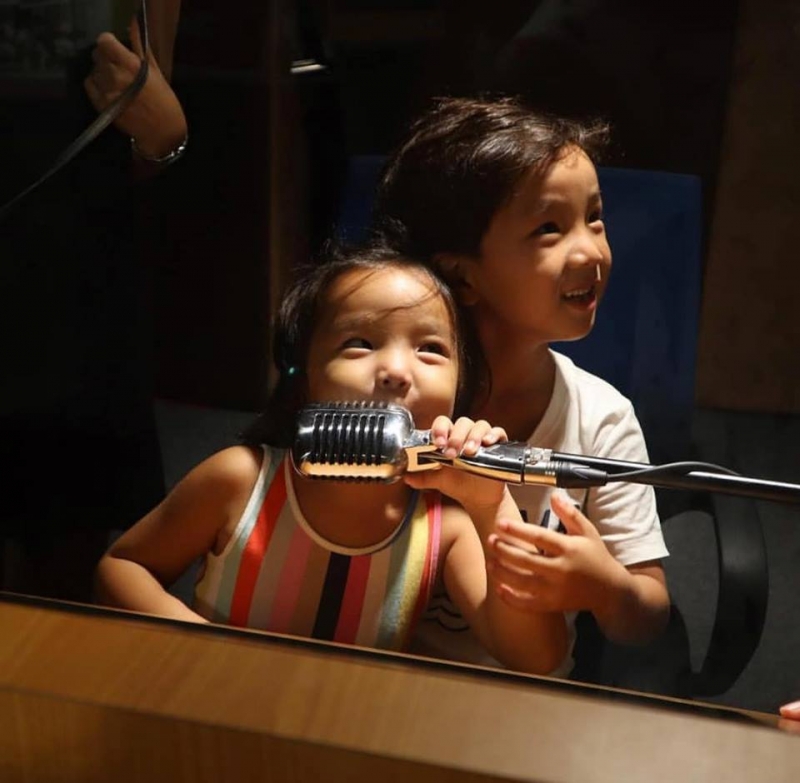 Spread the joy of music at Penang House of Music, the first museum in Penang showcasing and documenting the diversity of the local community's cultural and musical traditions.
There's no better way to discover the musical history of Penang and Malaysia as a whole than through the interactive exhibits found in the Penang House of Music. Besides the main gallery packed with fascinating knowledge, the museum also consists of a radio and cinema room. Get your hands on some musical instruments, and have a rocking time with the entire family!
Penang House of Music
Address: KOMTAR, L4-02, Level 4, Jalan Penang, 10000 Georgetown, Penang
Opening hours: 11am – 8pm daily
It's evident that there are numerous ways to have good-natured fun at these quirky and entertaining museums. So when the next opportunity rolls around, take the family out to some of these interactive museums in Penang to have a fun, photo-filled, and all-around wholesome time!
Also read: Top 27 Things to Do in Penang: A Local's Ultimate Checklist