The legendary North Coast 500 (NC500) is a 830km (516 miles) long-distance driving route running along the north coast of Scotland. While it is not for the faint of heart, it is a route full of wonder, entertainment, and jaw-dropping beauty for adventurers and intrepid travellers.
One might wonder what can be seen along the NC500. The short answer is "everything," but given its distance, narrowing down the list might take a while. Luckily for you, we have a list of all our favourites and recommendations!
Also read: Things To Do At Loch Lomond & The Trossachs National Park
1. Munlochy Clootie Well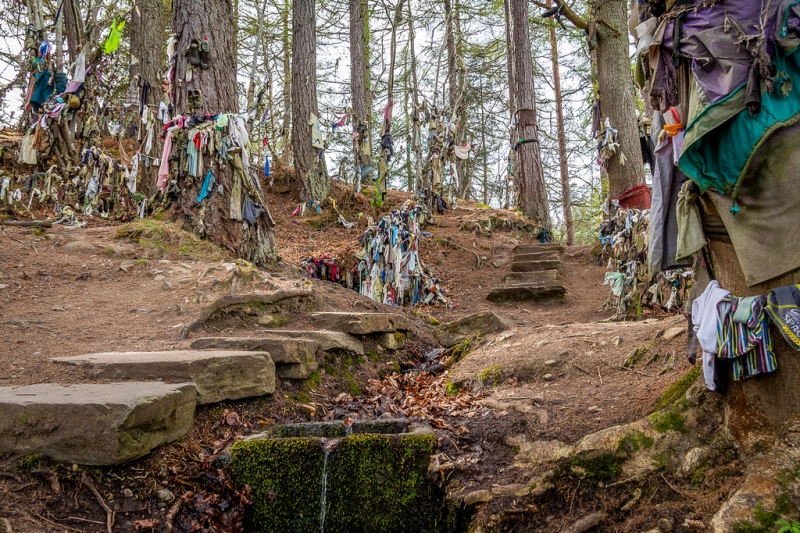 We start in the Black Isle peninsula, where Munlochy Clootie Well makes for a either a peaceful or an unsettling sight depending on your fancy. It is a grove of trees bedecked with colourful rags and artefacts all leading towards a holy well where visitors dip their rags (or "cloots") before tying them onto a tree.
It is said that as the rag disintegrates, so does the illness of the visitor or their family which brought them to the well. You don't have to be sick to visit, but if you do, feel free to say hi to the spirit in the well and leave your own offering.
2. Chanonry Point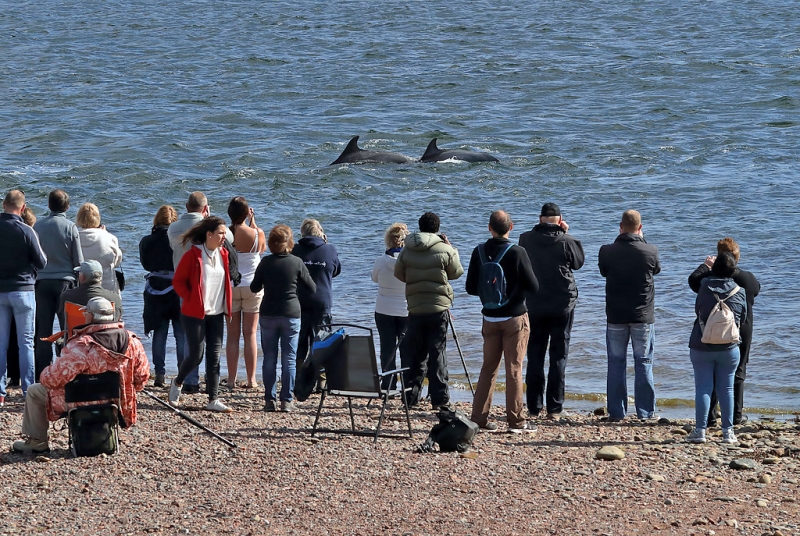 For nature lovers, Chanonry Point is one of the best places in the UK to watch dolphins. As the tide rises, dolphins begin to chase salmon inland, and as they feed in the channel, they may come as close as a few metres from you!
There is no guarantee of seeing dolphins, but you can maximise your chances by checking tide times before you head over. Additionally, Chanonry Point may get crowded on peak days, so try to avoid those if you can!
3. Rosemarkie Fairy Glen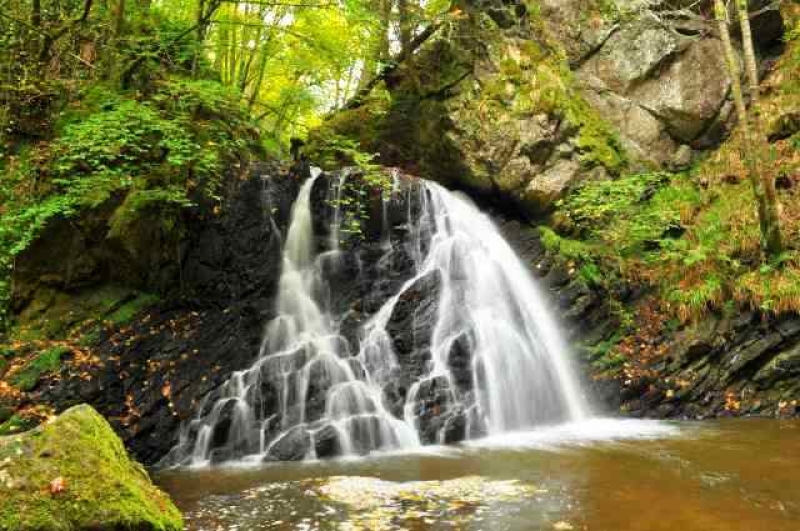 You may have heard of the Isle of Skye's Fairy Glen, but did you know that the Black Isle has a Fairy Glen as well? Not far from Chanonry Point is the Rosemarkie Fairy Glen, a tiny, tranquil valley with a tiny path leading up to 2 sets of twin waterfalls (that's 4 waterfalls for anyone counting at home). On a good day, you may even come across dippers diving into the water for a catch of fish.
From here, you will be a mere 15 minutes away from catching a ferry off the peninsula, but we don't recommend taking that route! The reason for that is this:
4. The Pictish Trail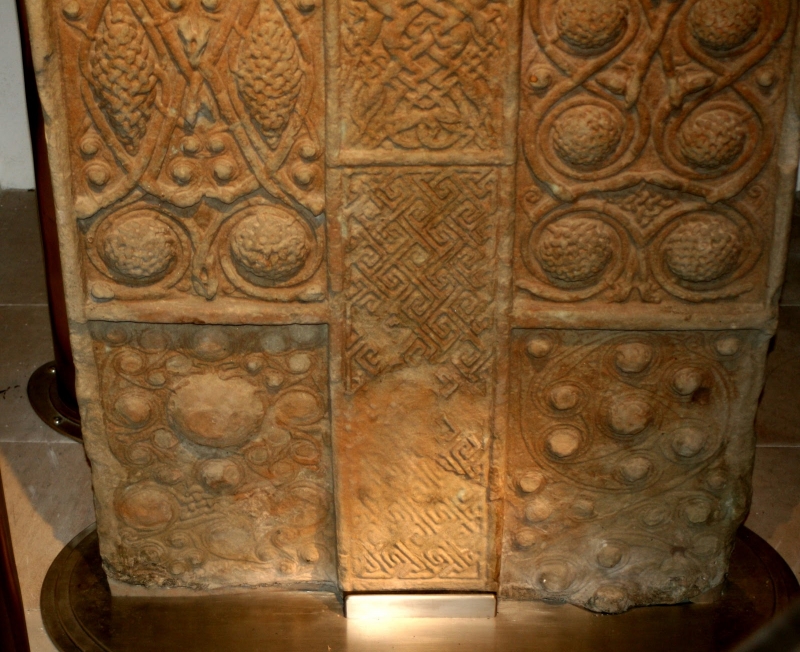 The Easter Ross Pictish Trail is a series of stone slabs left behind by the Picts in Easter Ross and on the Black Isle. Most of what is known about this group of people was inferred from these stones, so it would be a pity to miss them.
It remains to be seen how much about them can be discovered, but you can be certain of one thing: The huge pieces of intricately carved stonework they left behind as a record of their peoples is one heck of a legacy.
5. Tain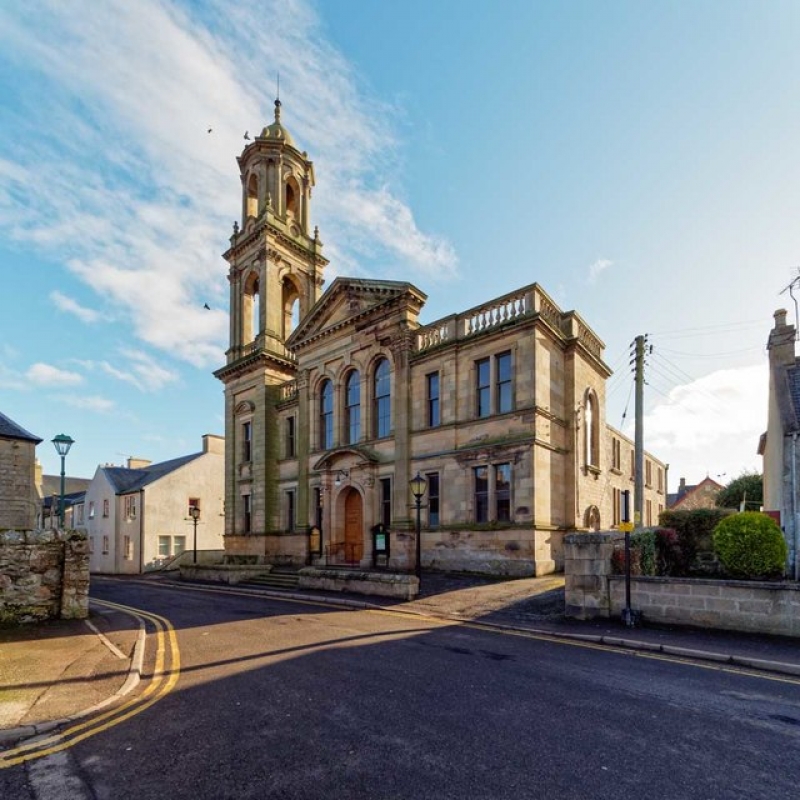 Tain is the oldest Royal Burgh in Scotland and has a number of historical buildings. Tain through Time tells the history of Easter Ross, where the town is located, and is housed in the medieval St Duthac Collegiate Church; the Pictish Trail we were following earlier also passes here.
Nearby Tain, the Tarbat Discovery Centre is where you can find the only excavated Pictish monastic settlement in Scotland. Don't worry if history is not your thing, though! Tain also has a links course—the oldest type of golf course in the world—and a distillery with the tallest stills in Scotland.
6. Falls of Shin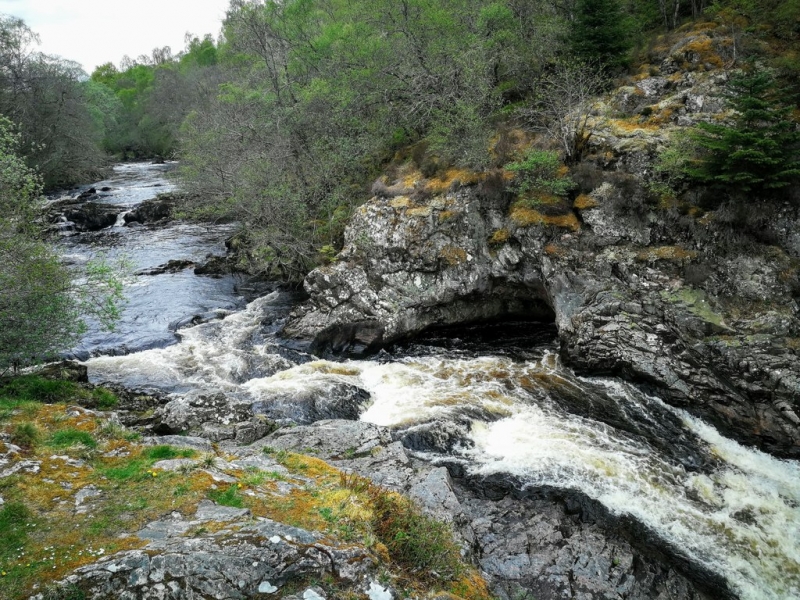 It's a little out of the way, but how can you resist such an alluring attraction? During the summer months, leaping salmon (those who weren't eaten by dolphins) try to make their way up the Falls of Shin to their traditional breeding grounds. 
It's one of nature's most perplexing yet majestic sights! While you're there, why not try counting them and see exactly how many are making their way upstream!
7. Loch Fleet National Nature Reserve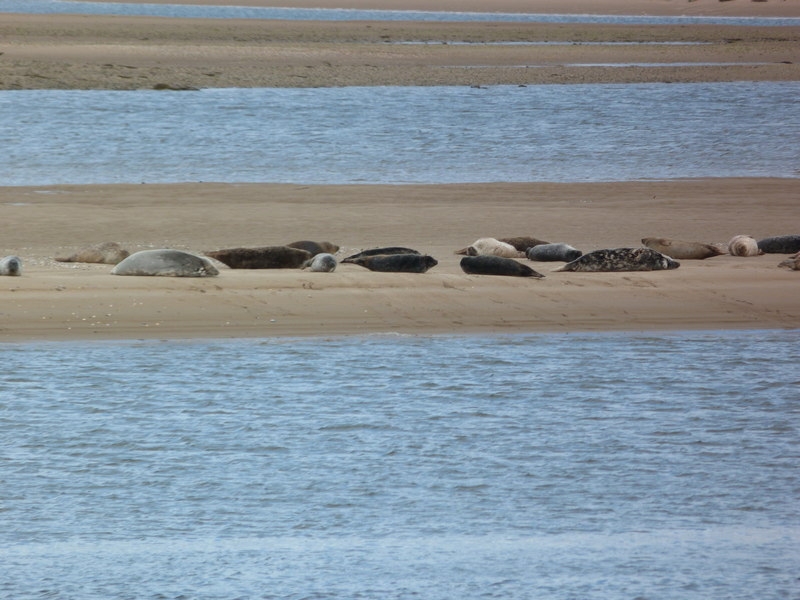 Fond of aquatic mammals? Us too! Loch Fleet National Nature Reserve is inhabited year-round by a colony of seals. At low tide, the resident blubbery animals haul out onto sandbars for a bit of sunning—it is quite a sight!
There are also other species of animals such as playful otters and soaring ospreys. The moving wildlife lends the reserve a sort of magical quality—and that's before you've even hiked the pinewood forests!
8. Dunrobin Castle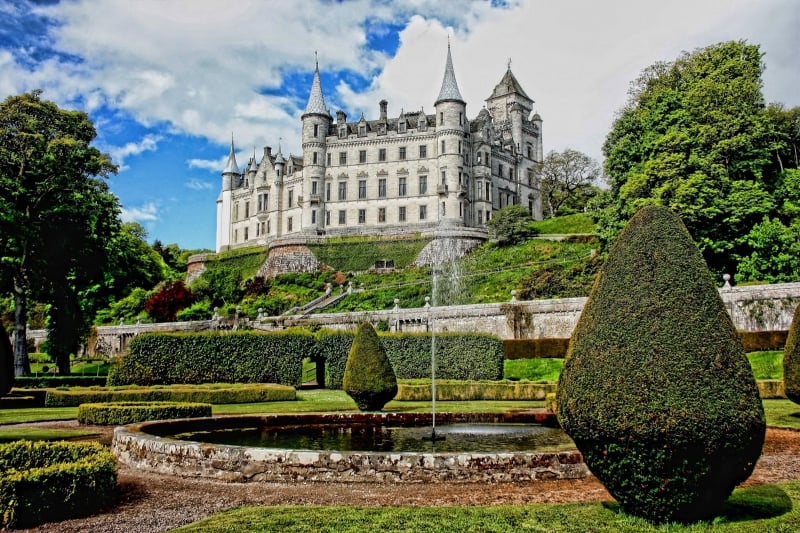 Dunrobin Castle is known for its fairy tale-like appearance. Unlike other simpler, more functional Scottish castles, Dunrobin Castle is a flurry of French-inspired spires and towers with a lavishly decorated interior and grounds that rival the Garden of Versailles.
As if that isn't enough, falconry displays are held during the summer months! Imagine golden eagles and peregrine falcons soaring over these grounds. If you like how it looks in your mind's eye, you'll certainly like watching it with your actual eyes.
9. Grey Cairns of Camster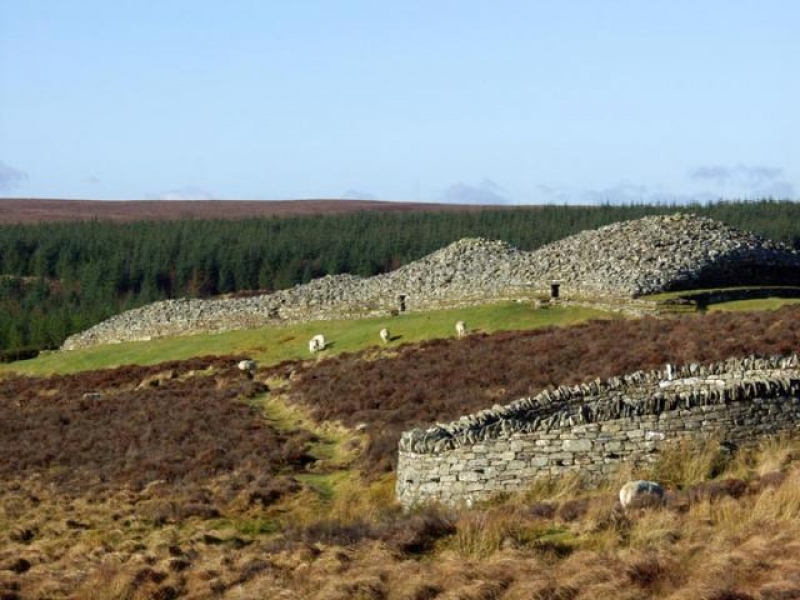 The Grey Cairns of Camster are two chambered cairns used in prehistoric times for burial purposes. Built over 5,000 years ago, they're some of the best preserved Neolithic monuments in Scotland. More interesting is what lies within:
The Long Cairn is quite bare as it was excavated a while ago, but it is still composed of an amazing network of passageways; the Round Cairn, though smaller, contains a number of oddly sitting skeletons awaiting your patronage. Dare you enter?
10. Hill o' Many Stanes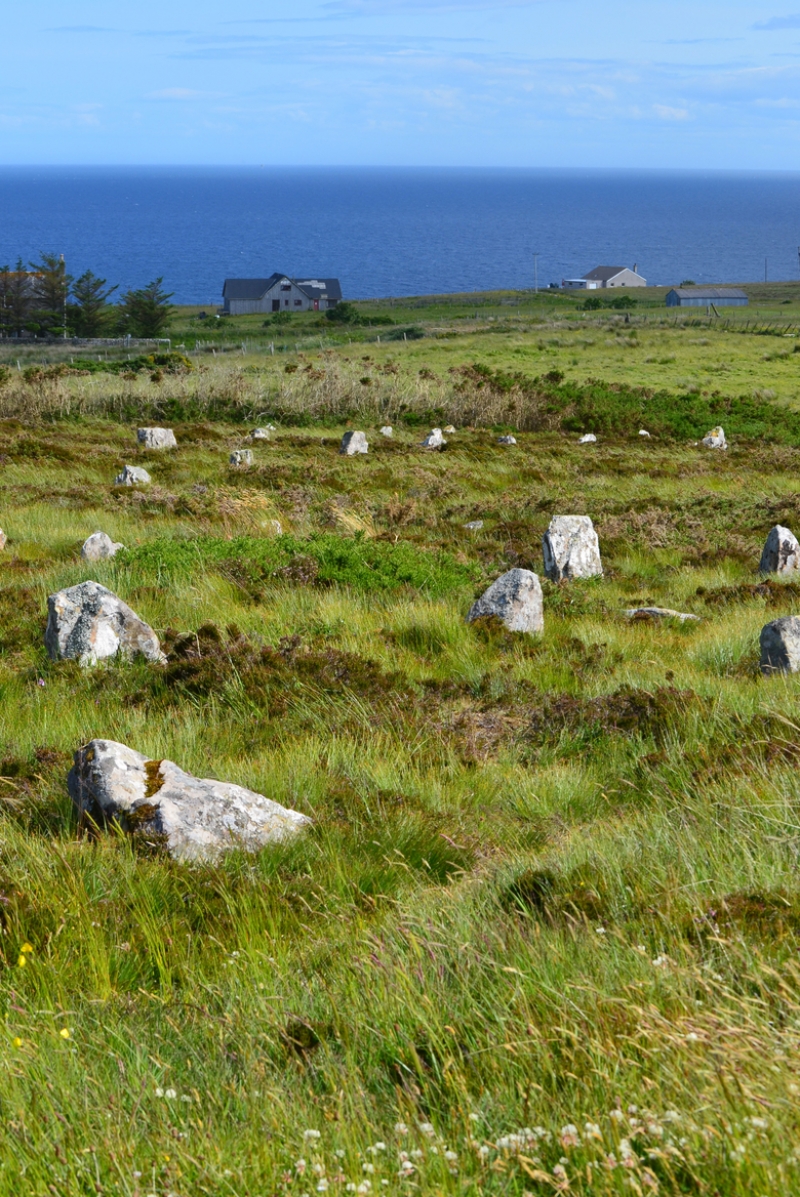 Not too far from the Grey Cairns of Camster is the Hill o' Many Stanes, another prehistoric relic consisting of around 200 stones arranged in weirdly-aligned rows. Their purpose is as yet unknown, which only adds to the mystery of the place: What led to the construction of this place, and how was it achieved? Maybe you are the one destined to find out! 
11. Whaligoe Steps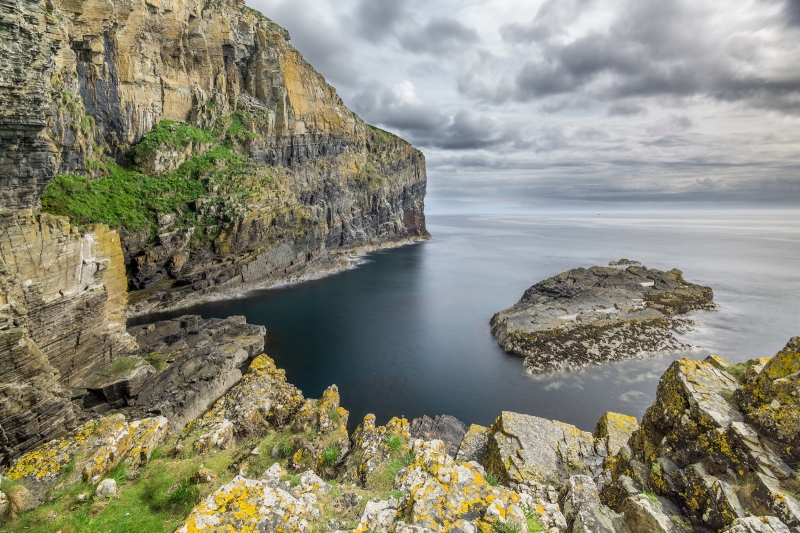 The Whaligoe Steps are 330 steps off a cliff and into the sea. During the 18th century, the steps led to a treacherous harbour where fisherwives would have dropped off export barrels and picked up their husbands' herring catches.
Today, it is no longer in use, but a trip down those steps is still a fun affair for cityfolk. If you're feeling particularly gutsy, do put your climbing skills to the test! The scenery at the bottom will take your breath away.
12. Duncansby Head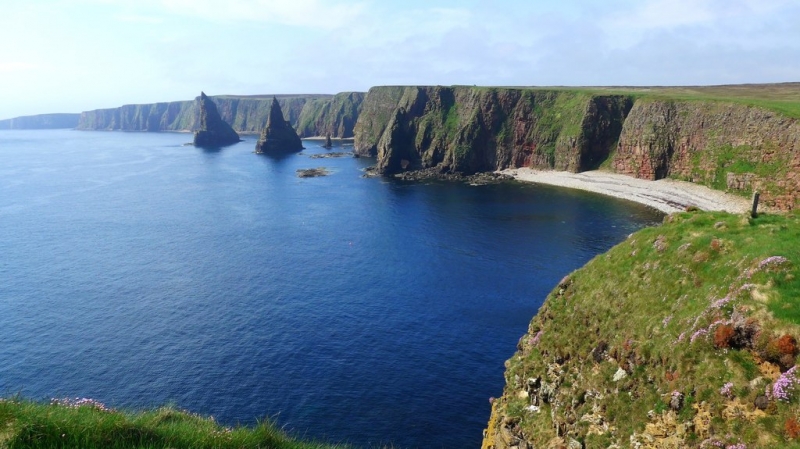 Duncansby Head is the most north-easterly point of the British mainland, a reputation often misattributed to the nearby John o' Groats. Despite its lesser fame, Duncansby Head makes up for it by featuring some of the most dramatic scenery in Scotland.
A trail south of the Duncansby Head car park leads to the Stacks of Duncansby, towering sea-stacks with blade-like shapes formed through years of erosion from the sea. On the way to and from the Stacks of Duncansby is the Geo of Sclaites where waves froth at high tide!
A little less than an hour away from Duncansby Head at Scrabster, a ferry allows passage to Orkney and Shetland. If you're hankering to visit those Scottish archipelagos, now is the perfect time to take a break from the NC500! Otherwise, the route continues in a southwest direction.
13. Strathnaver Museum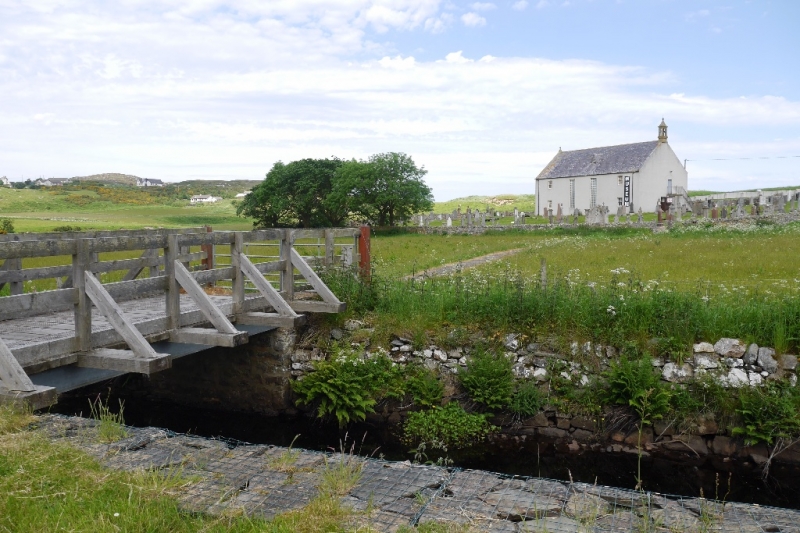 Strathnaver Museum is one of the most important museums in the Northern Highlands, as it has an extensive exhibition on the Highland Clearances, a dark time when Scottish families were evicted by their landlords and shipped off to other parts of the world. The museum also contains many other aspects of Highland history, so it's a great place to drop by for anyone who's a history buff!
14. Clo Mor Cliffs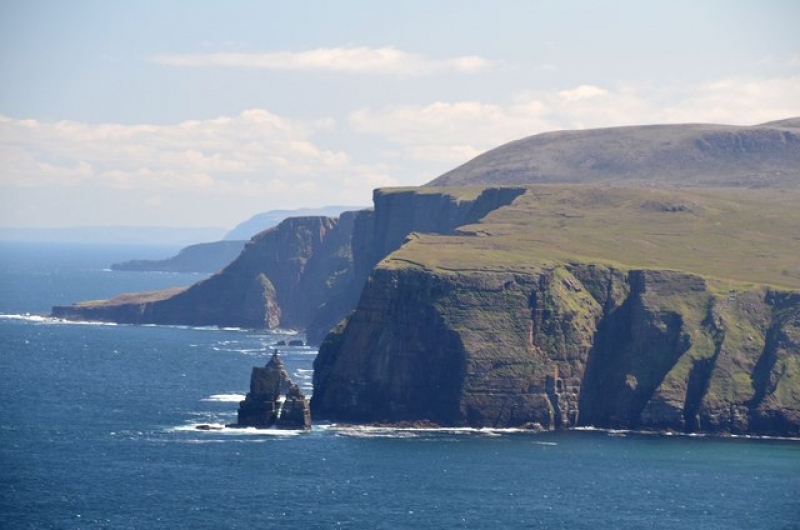 The Clo Mor Cliffs are the highest sheer drops on the British mainland: If you were to drop by, what you would find are 281m-high rocky outcrops plunging straight into the sea. It's a sight enough to give you the best kind of shivers.
The best way to visit the Clo Mor Cliffs is by booking a ride on the Cape Wrath minibus. Since the surrounding area is owned by the Ministry of Defence and is closed for training sometimes, booking the minibus saves a wasted trip, as it is scheduled to operate only when Cape Wrath is open.
Plus, the driver provides commentary about the local area to you. Why pass off the opportunity to sit in a comfortable bus and have a wise guide drive you across rugged terrain?
15. Knockan Crag National Nature Reserve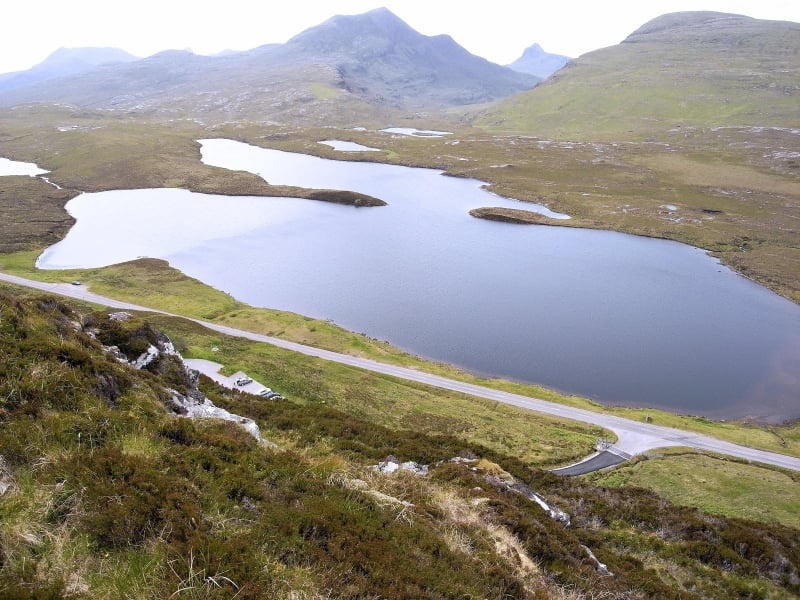 The reserve website describes Knockan Crag as an "earth-moving experience", and it is precisely as advertised—the crag was formed by movement of the Earth's crust and, more curiously, the upper layer of the crag is older than the lower layer! There is a reason for that, but you'll have to visit to find out (wink).
Around the nature reserve, there are also sculptures and other geological features properly explained by informative signs along the trails. It's a great way to learn about geology, and if you get tired of reading, you can always look up to see if you can catch a glimpse of wildlife. It's a beautiful place to be!
16. Corrieshalloch Gorge National Nature Reserve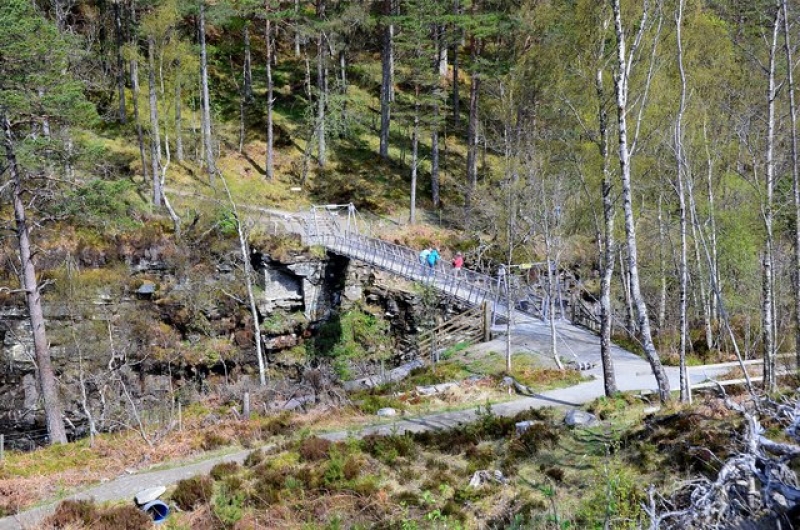 Carved by glacial meltwater over 12,000 years ago, the Corrieshalloch Gorge is one of the most fantastic gorges in Britain. Today, the 60m-deep gorge features the Falls of Measach thundering down into what would seem like an abyss … if it weren't for the waters rushing below.
The gorge is one of those rare places where it is better to visit on a cold day, as the mist that fills up the valley gives it an air of mystique. Standing on the bridge that spans the gorge, you'll get a sense of how small you are in this ancient, incredible world.
17. Red Point Beaches
The Red Point Beaches are known for their reddish sand and idyllic scenery. The smaller of the two beaches, the Red Point south beach, is tucked a little inland and looks out to the Applecross peninsula and the mountains of Torridon; farther west, the Red Point north beach offers views of the Trotternish Ridge on the Isle of Skye.
Both beaches are great places to take a picnic to. As you dig into your sandwiches, remember to tilt your head back and enjoy the breeze. Both beaches are dog-friendly, too, so you may even get the chance to make a new friend or two!
18. Glen Torridon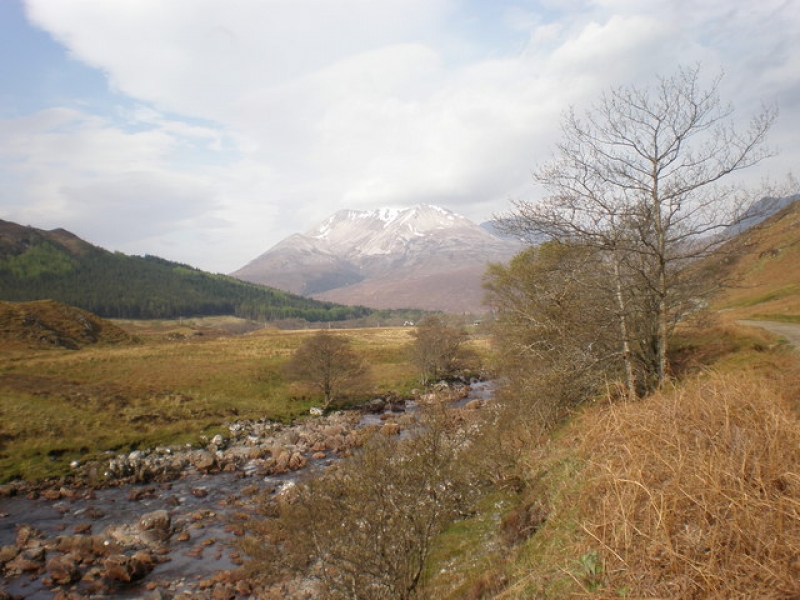 Glen Torridon forms more of a leg of the journey rather than a destination, but it is famous for the road that passes through it. The A896 as it travels from Kinlochewe to Torridon takes you through mountains formed from some of the oldest rock in the world. Standing at over 900m high, the mountains leer as you pass through, and the sight is one that is wondrous and memorable! 
19. Bealach na Bà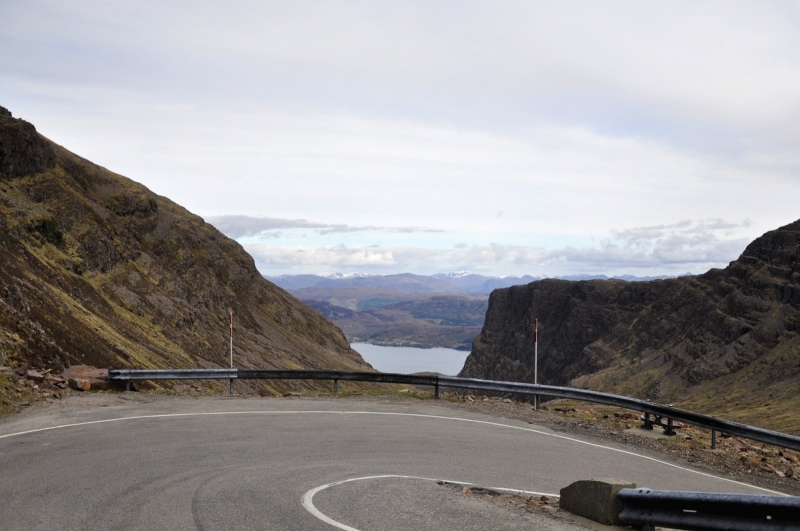 It is the third-highest road in Scotland. Like a rollercoaster at a theme park, Bealach na Bà is full of turns and hairpin bends that will send your heart into your throat. But if you get to the top, you will be rewarded with sweeping views of the valleys and mountains.
Of course, if you're the passenger, you won't have to wait until you get there. If you're the driver, though, please drive carefully! Nothing puts your gostan skills to the test more than when an impatient local approaches in the opposite direction on this single-track road.
20. Inverness Castle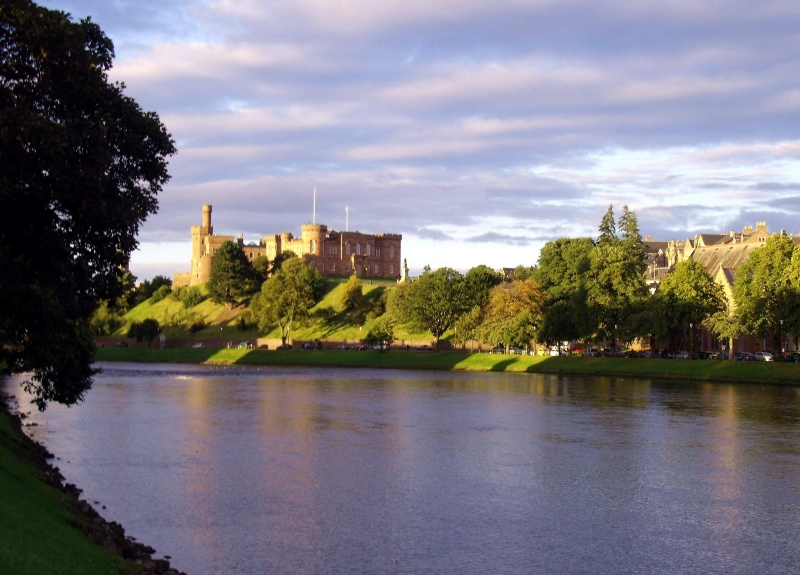 We have reached Inverness-shire, where the star of the county is of course the city itself. There will be a feature on that later, but for now let's talk about the castle. Most of it is not open to the public, but that's of little consequence as the best views of the castle are from across the River Ness.
And since a picture paints a thousand words, we'll let the picture do the talking for us. Red sandstone walls painted by the light of the setting sun; before it, a placid river and the stillness of nature. What do you think?
Time to hit the road!
And there you have it, a detailed guide through Scotland's most scenic road! Time to hit the road guys and feast your eyes on some epic scenery! 
Also read: Top Things To Do In Glasgow For First Time Visitors