Malaysians, meet the first ever state in Malaysia to officially partner with TikTok as a tourism co-branding partner! That's right, on Friday 14 June 2019, Penang Global Tourism became the first of the our country's tourism boards to partner with TikTok to further bolster its burgeoning state tourism! 
For those not in the know, TikTok is an exciting, up-and-coming social media app which allows users to create and share awesome short videos! With over 50 million users in Southeast Asia, TikTok is quickly becoming one of the most popular social media platforms in the region! In fact, you've probably already seen a few TikTok videos yourself without even realising it! 
The collaboration between Penang Global Tourism and TikTok will be the pioneer programme in the country for #TikTokTravel, an online campaign launched by TikTok across 100 countries globally. It aims to make use of the creative video-making capabilities on the app to inspire users to share their favourite travel moments. And now, Penang will be the first state in Malaysia to be a part of this. 
According to Penang Global Tourism CEO Mr. Ooi Chok Yan, this pilot partnership is part of Penang Global Tourism's efforts to better engage and attract younger audiences to the state. These sentiments were enthusiastically echoed by Penang State EXCO for Tourism Development, Arts, Culture, and Heritage, YB Yeoh Soon Hin, who was also present at the star-studded launch.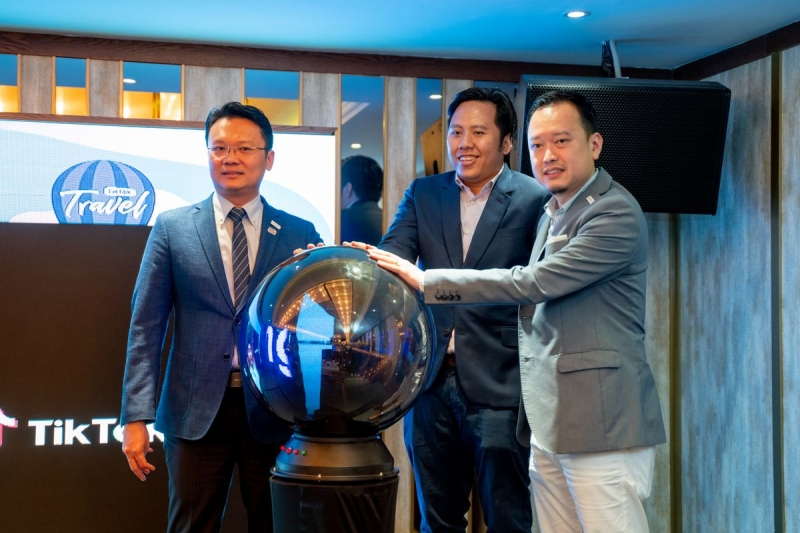 The partnership couldn't have come at a better time as Penang Global Tourism had just recently launched the exciting Experience Penang 2020 campaign earlier in the month. The campaign will look to highlight the kaleidoscope of diverse experiences the lovely state of Penang has to offer to global travellers. After all, Penang IS one of the 17 best destinations to experience Asia!
As part of the initiative, a new challenge christened #ExperiencePenang was also launched on Saturday, 15 June 2019. The gist of it is simple: simply use the #ExperiencePenang sticker on TikTok (yes, we have our own sticker, guys!), capture your best travel moments in Penang and share it with the hashtags #ExperiencePenang and #TikTok Travel!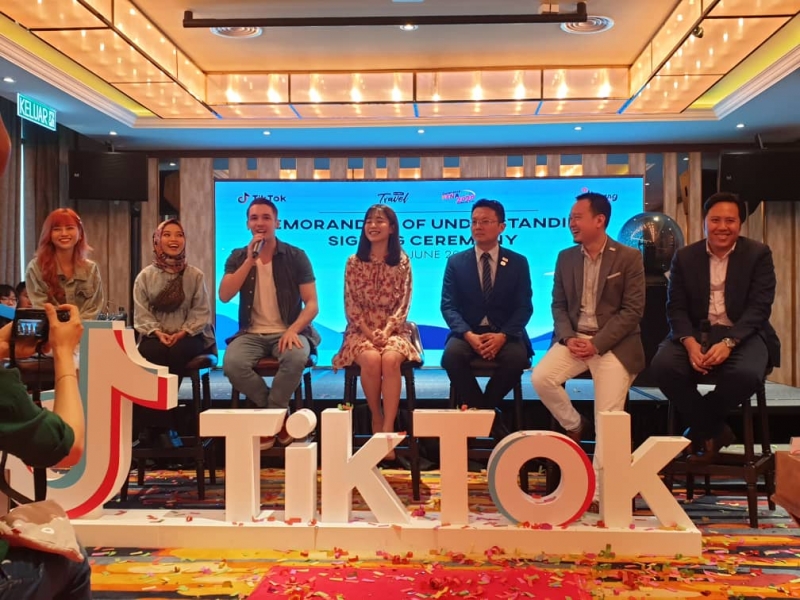 Looking for a hint on where to start filming your 15-second masterpiece? This local boy suggests posing with the art murals scattered across Georgetown or the many fun, interactive museums Penang has to offer! In fact, check out this comprehensive guide of things to do in Penang for 2019 and spice it up with your own TikTok videos! Time to get creative and #ExperiencePenang y'all!