Without a shadow of a doubt, Japan is one of the most popular travel destinations among Malaysians. However, most of us also only stick to destinations like Tokyo, Kyoto, Osaka, and Hokkaido. Some of us may have also visited Fukuoka but I'm willing to bet that most of us have never even heard of Kumamoto Prefecture! 
Kumamoto Prefecture is located in the middle of the  island of Kyushu. Blessed by beautiful natural scenery (volcanoes, hot springs, and waterfalls) and charming cities steeped in history, Kumamoto is one of those hidden travel gems that only locals know about. And if I were one of them I'd want to keep this wonderful location all to myself too! 
But alas, it would be a disservice to Kumamoto Prefecture not to tell everyone about the wonderful travel experiences that one can enjoy there. So here are 13 things to do in Kumamoto Prefecture!
Majestic Mountains
1. Mount Aso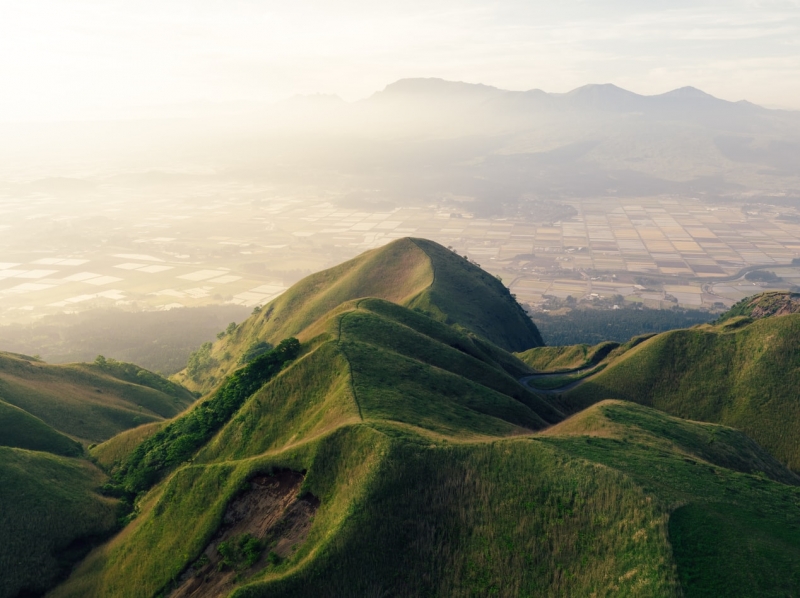 Mount Aso is easily the most popular tourist attraction in Kumamoto Prefecture. After all, the enigmatic mountain region, which covers an area of approximately 350 kilometres, is one of the world's largest volcanic calderas! At the centre of the caldera, there are several active volcano peaks, including Mount Nakadake which is actually open to tourists. 
However, due to frequent volcanic activity, it is most often closed off. But don't fret, there are other trails around the region that you can hike to enjoy an awesome view of Mount Aso's caldera.
The easiest (and usually safest) peak to climb is Mount Eboshi. It takes only about an hour to make a return trip to the top where you can enjoy a breathtaking view of the aforementioned Mount Nakadake. If you're looking for more of a challenge, try Mount Nekodake instead! 
As you may have guessed from the name, there are two peaks on Mount Nekodake. When admired from afar, the twin peaks (Tengu @ 1,443 metres and Toho @ 1,408 metres) look like cat ears! Hiking up Mount Nekodake is much more challenging as it involves steep steps, harsh forest terrain, ropes, and jagged peaks. However, the view at the top, especially during sunset, is well worth the effort. 
2. Aso – Kuju National Park
As the name suggests, Aso – Kuju National Park is named after the active volcanoes of Mount Aso and the Kuju Mountains. Apart from being an ideal place to admire rustic volcanic landscapes, Aso – Kuju National Park is also one of Japan's oldest national parks. 
For hiking enthusiasts (the non-volcanic kind), the Kuju Mountains offer some of the most alluring hiking paths in Japan. However, be prepared for a challenging hike characterised by rocky ridgelines and steep paths! 
3. Komezuka Volcanic Hill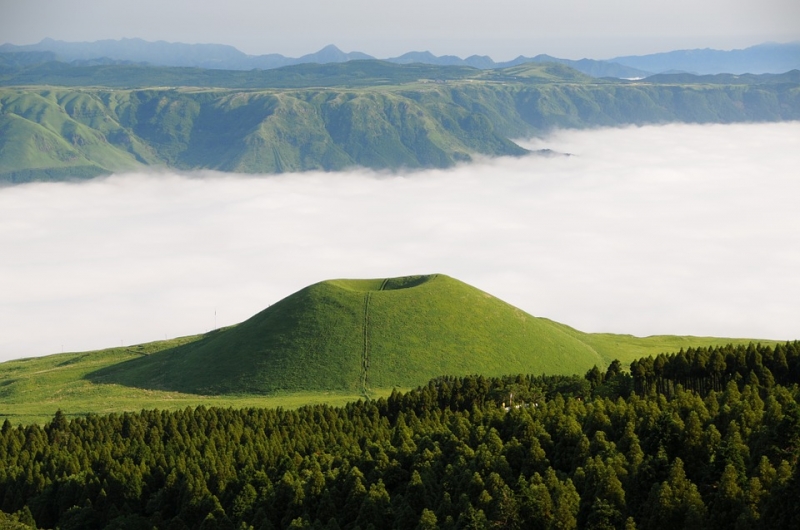 Is it just me or does Japan have a kawaii version of almost everything? Komezuka Volcanic Hill is affectionately known as the cutest volcano in Japan! It also changes its appearance frequently based on the changing of the seasons. 
During summer, you'll find this cute crater blanketed by a green hue as grass envelopes the entire area. That, combined with some fog in the early hours of the morning, make it a truly mesmerising location. On the other hand, during the winter, Komezuka takes on a more barren look. Nonetheless, it remains a beautiful sight to behold. 
Waterfalls
4. Gorogataki Falls
Moving away from volcanoes, rugged mountains, and all the conundrum, Kumamoto Prefecture is also popular for its numerous waterfalls. And Gorogataki is the largest of them all! Located near the town of Yamato, Gorogataki is roughly 50m tall and most famous for its signature rainbow crown! As the waters cascade off the walls and into the basin below, visitors can often see a perfectly shaped rainbow crown appearing above the rocks! 
5. Nabegataki Falls
Nabegataki is another one of Kumamoto's popular waterfalls. While it's not the tallest waterfall in the area, it is still pretty special because you can actually pass through the waterfall into the rockface behind it! It certainly provides a memorable backdrop for an impressive photo!
That being said, it may be difficult to get that perfect shot simply because of how many people visit the area.
Scenic, Insta-worthy Locations
6. Head to Daikanbo Lookout for a view you won't forget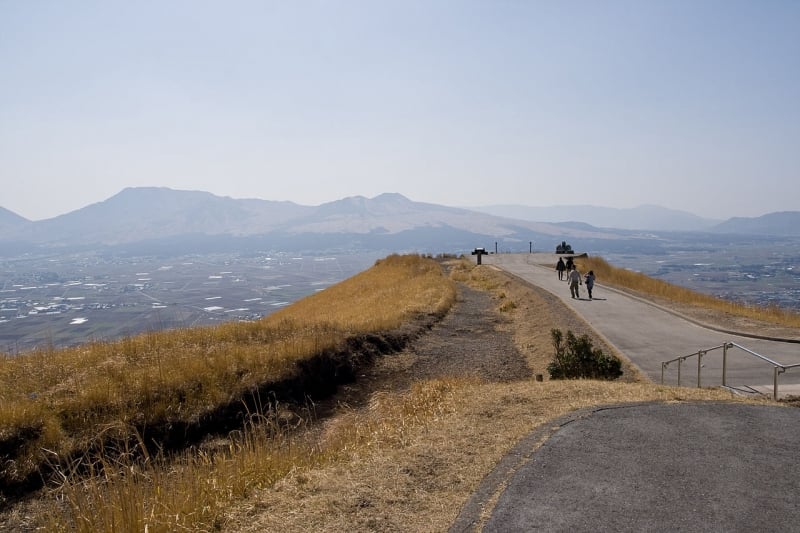 If you're looking for epic scenery but don't feel like hiking volcanoes and mountains, you can also visit Daikanbo Lookout for an impressive panoramic view of the Mount Aso region and the valleys around it. 
There are plenty of trails and viewing platforms scattered throughout Daikanbo and the area changes its colour according to the season. In our opinion, one of the best times to visit is just before sunrise, when the fog is thick. Trust us, the view is simply incredible!
7. Surround yourself with the wonders of Mother Nature at Kamishikimi Kumanoimasu Shrine
Not far from the Mount Aso region is a little town called Takamori that is hidden in a whimsical forest. The town is home to many spiritual shrines at which visitors can pray for good luck. However, the main draw of Takamori is Takamori itself!
This exceptionally beautiful location seems almost like a fairy tale come to life. The forest stairway leading up to the main shrine is flanked on both sides by humongous cedar trees which allow only a tiny bit of sunlight to pass through. Definitely one for the Gram! 
8. Treat yourself to a mesmerising view at Kuratake Jinja Shrine
Here's a pro travel tip for avid photographers: when searching for the best hidden Insta-worthy spots, look through the Instagram feed of locals. Kuratake Jinja Shrine (on Mount Kura) recently gained fame for its magnificent views.
This Shinto shrine provides a wonderful view over Amakusa (a collection of small islands) and the mainland of Kumamoto Prefecture. As you make your way up the mountain, look out for a lone, stone torii gate which signals the start of the path to the shrine. At this point, simply turn and look out over the valley and be prepared to have be awestruck by the beauty in front of you. 
Kumamoto City
9. Go for a stroll at Suizenji-jojuen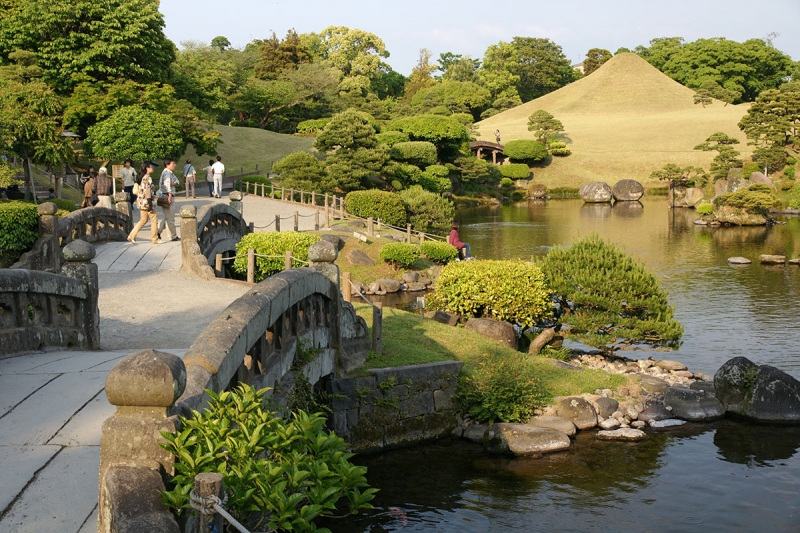 Kumamoto City is the capital of Kumamoto Prefecture (no surprise, right?). And while it may not be as exciting as exploring volcanoes and admiring thunderous waterfalls, it certainly has its own share of must-see attractions. One of them is Suizenji-jojuen, a massive Japanese garden centred around a picturesque lake.
There are also miniature recreations of famous Japanese landmarks such as Mount Fuji scattered across the garden. It goes without saying that you should definitely bring your camera when you visit! 
10. Hike up Hana Okayama for an amazing night view of the city
11. Shop for souvenirs at the Kumamoto Prefectural Traditional Crafts Centre
12. Visit Kumamoto-jo, the main castle of Kumamoto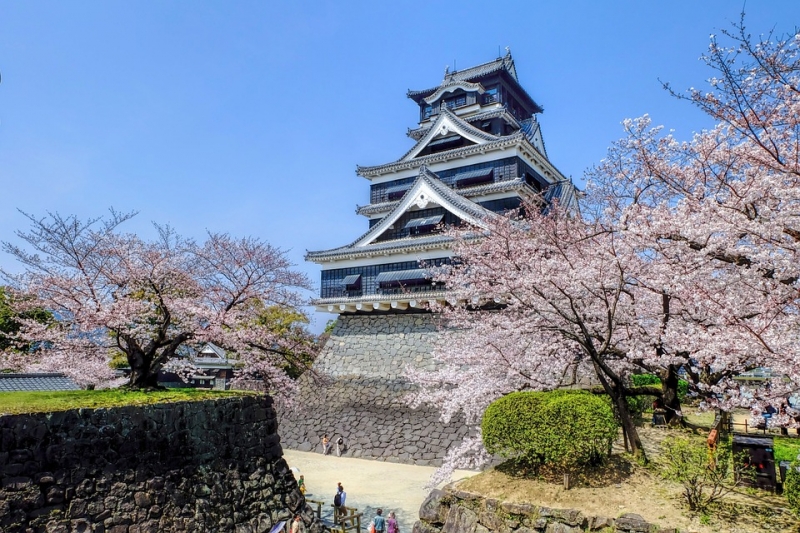 13. Hike to Mount Kinpo
Even though Mount Aso is the most famous mountain in Kumamoto Prefecture, Mount Kinpo is equally as popular in the capital. In fact, you can see it from just about anywhere within the city limits. 
Apart from offering numerous alluring hiking trails and a breathtaking view at the top, the area surrounding Mount Kipo is also home to many historical landmarks. 
A travel gem waiting to be discovered
And there you have it, 13 things to do in Kumamoto Prefecture that only locals know about! So when travel is possible again in 2021, instead of flocking back to the tried and tested destinations like Tokyo and Hokkaido, visit Kumamoto instead and experience a side of Japan most mainstream travellers don't even know about! Shhh, this is our little secret!