Thanks to its beautiful culture, quirky modern attractions and delicious food, Japan is one of the top travel destinations in the world. That being said, for most travellers, even Malaysians, a trip to Japan usually only consists of visiting the Kanto region (Tokyo), its neighbouring Kansai region (Osaka and Kyoto), and perhaps Hokkaido in the north. 
Unbeknownst to most outsiders, there is a travel gem hiding in plain sight right under their noses in Japan! I'm talking about the Kyushu region at the southern tip of the Japanese archipelago!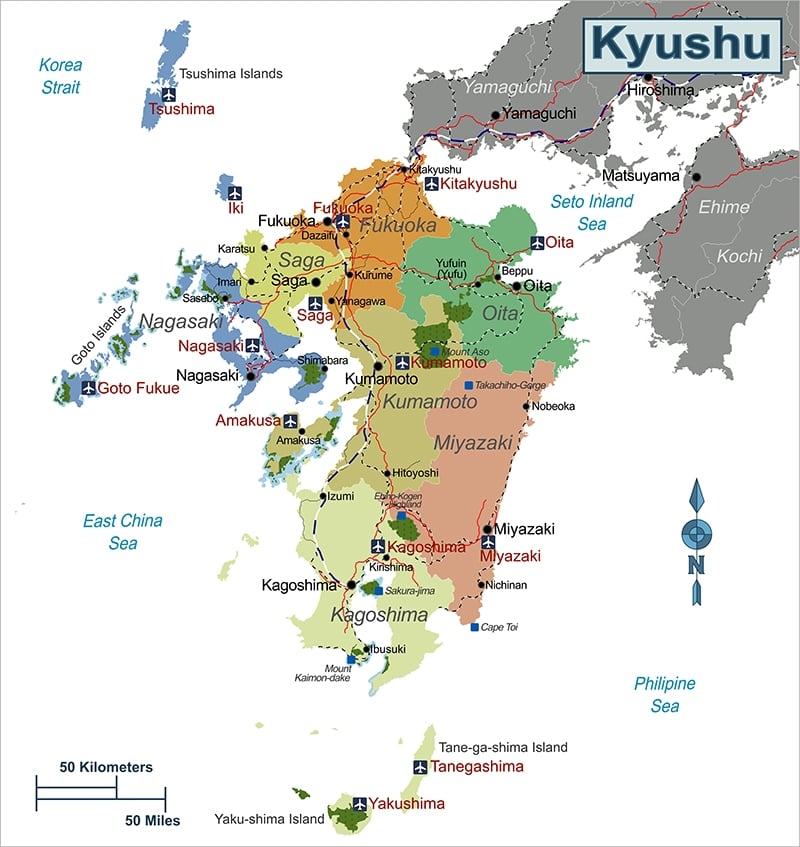 Kyushu (literally meaning Nine Provinces) is actually one of Japan's five main islands and the third largest among them. Some of Kyushu's most famous prefectures include Fukuoka, Kagoshima, and Nagasaki among other ambient cities and towns. Nestled within mountainous terrain (volcanoes and hot springs, anyone?), Kyushu houses some truly incredible attractions that make it a rival to even Japan's most touristy areas! Let's take a look at some of them now! 
Also read: 28 Things To Do In Tokyo For Malaysians Visiting For The First Time
Fukuoka Prefecture
1. Walk among thousands of hanging wisterias in Kawachi Fuji Garden
No doubt, cherry blossoms season (right around March – April) is one of Japan's busiest periods in terms of tourist traffic. However, if you're not a fan of large crowds but would still like to see one of Japan's most beautiful blooms, then check out the hanging wisterias at Kawachi Fuji Garden instead!
Blooming between April and May (after the hype around sakura season has subsided), these beautiful plants pain the garden in lovely hues of purple, with wisterias dangling above your head as you stroll through the garden's iconic tunnel. With such alluring vistas around you, you won't be able to resist whipping out your camera for some awesome photography!
2. Be amazed by the Icicles of Gouradani (Nanshogataki) during winter in the village of Umi
From one natural wonder to another, the Icicles of Gouradani (known locally as Nanshogataki) is an annual winter phenomenon in the quaint village of Umi. There are plenty of picturesque hiking trails here that take visitors through the alluring mountains surrounding this lovely village. However, it is during the winter when the town's most famous attraction manifests. 
At the height of the winter season, the waters that usually flow through the mountains turn into ice, forming majestic icicles that can stretch almost 20m! The waterfall freezes, forming an impressive wall of ice, as if Elsa herself had just passed through the area! If you want to experience this surreal scenery even better, make yourself comfortable at the nearby Umicho Showanomori campground. Be warned though, it's more than a little chilly! 
3. Spend a day at one of the largest and most unique shopping complexes in Japan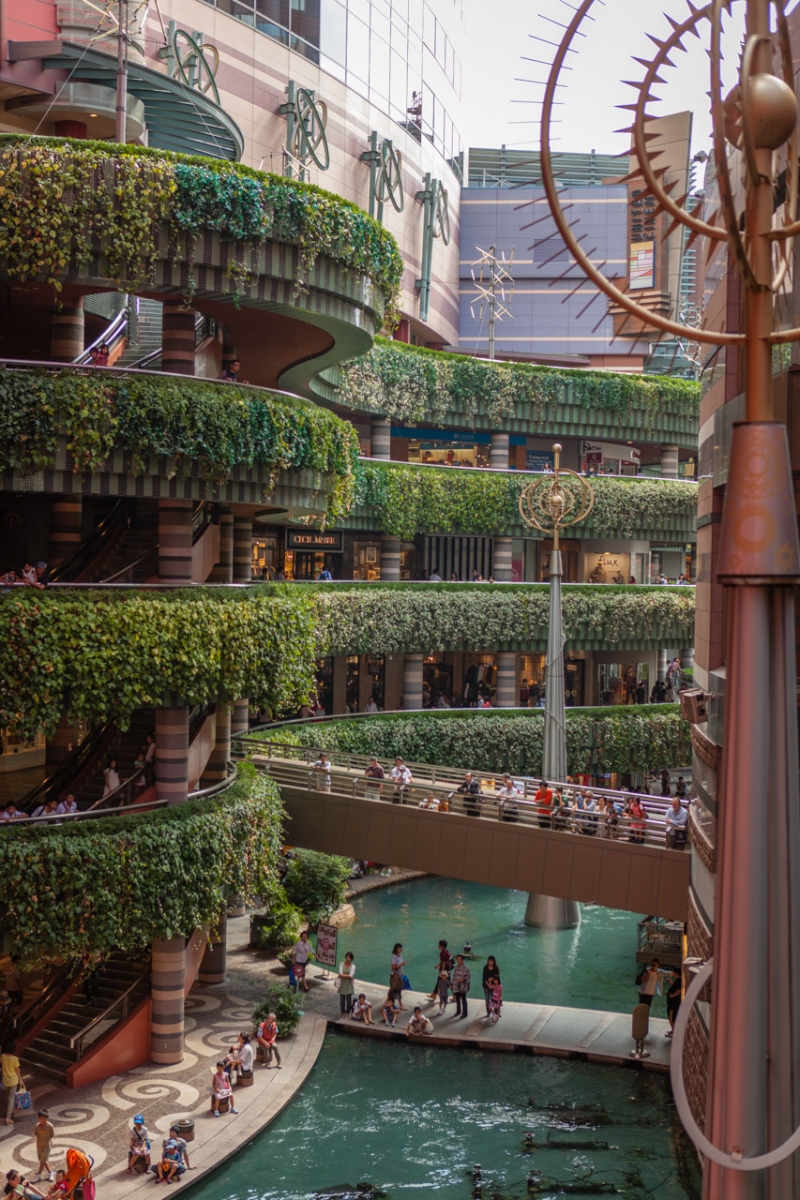 Canal City Hakata is easily one of the most unique shopping complexes you'll ever see. With over 250 shops offering a multitude of shopping and dining options, an amusement park, a cinema, a few performance theatres and even hotels, Canal City is also one of the largest shopping complexes in the entire country!
As the name suggests, the main draw of Canal City are the artificial canals that run through the area. At the centre of it all, there is also a fountain which puts on a music and water show every other hour! Even if you don't plan on buying anything, you'll still enjoy exploring this little gem. 
4. Visit the picturesque Tenmangu Shrine and pray for good fortune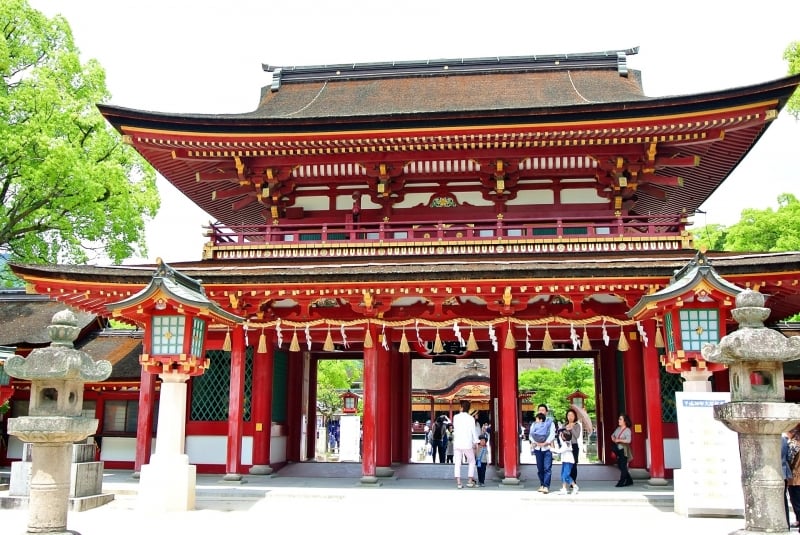 It's especially popular among students and learners!
5. Stroll around the romantic Ohori Park
Fun fact: Ohori Park is actually modelled after the West Lake of Hangzhou, China. It is one of the most popular places in Fukuoka for couples and families to spend a peaceful afternoon. 
6. Visit the historic Tanga Ichiba Market for fresh seafood and affordable bargains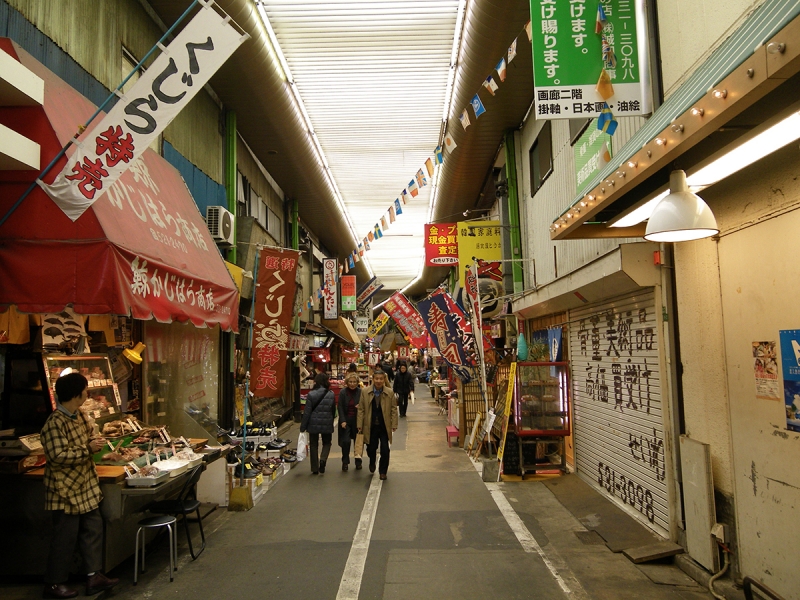 Did you know? Tanga Ichiba Market is actually over 100 years old! 
7. Satisfy your street food cravings at Fukuoka's famous Yatai Street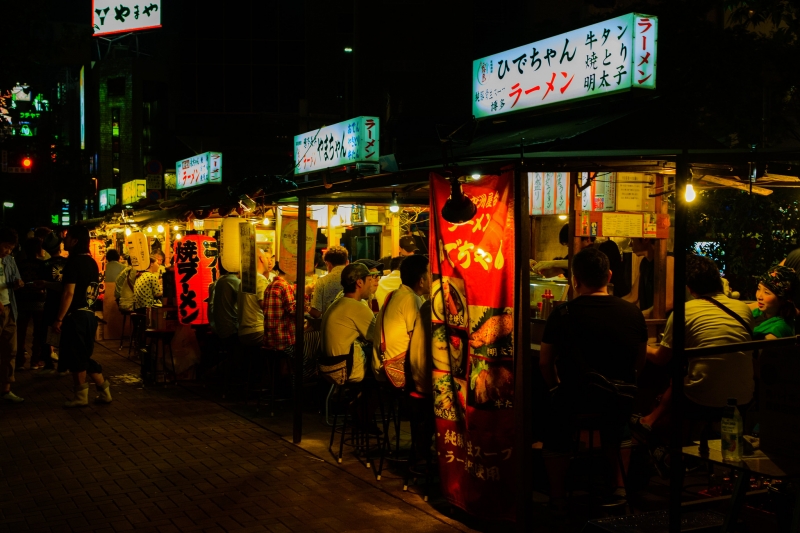 One delicacy you really mustn't miss out on is Hakata Ramen. Unlike regular ramen, Hakata Ramen uses paper thin noodles that are bathed in a rich pork-bone broth. The slurpy combination of fragrant broth, chewy noodles and fresh scallions is perfect for any day of the week! 
Fun fact: A yatai is a small, mobile food stall, much like the stalls at our pasar malams!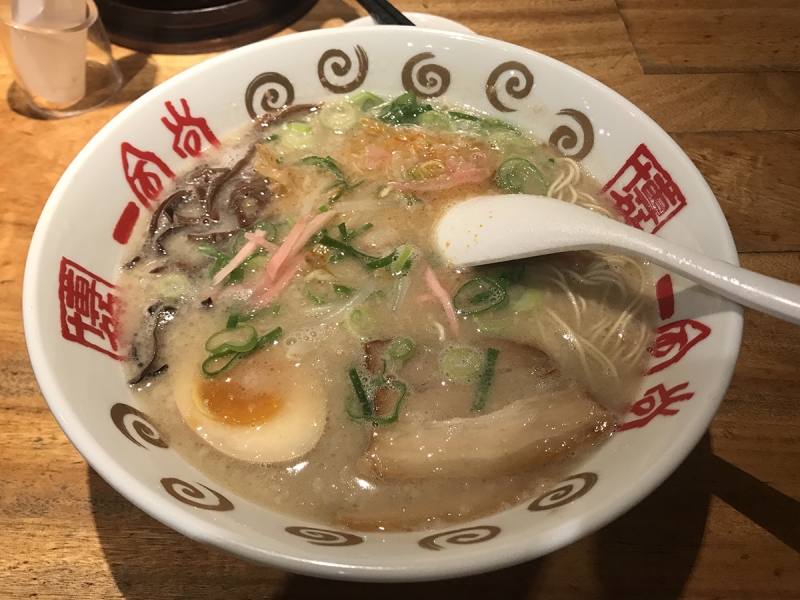 8. Witness the colourful Hakata Gion Yamakasa
Held annually from the 1st to the 15th of July, Hakata Gion Yamakasa is an exciting race held in the city. It features heavy floats (each representing the seven districts of Fukuoka) being carried by about a dozen men. It's quite the festive occasion, with plenty of fun and activity around. So, if you're visiting Fukuoka in July, make sure to catch this exciting event! 
Nagasaki Prefecture
9. Learn about the harrowing history of Nagasaki before and after the atomic bomb at the Atomic Bomb Museum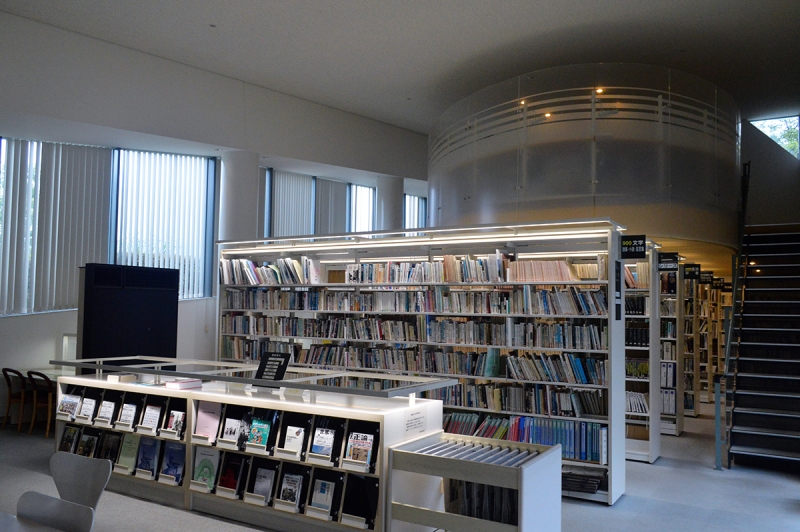 10. Take a step into Europe at Huis ten Bosch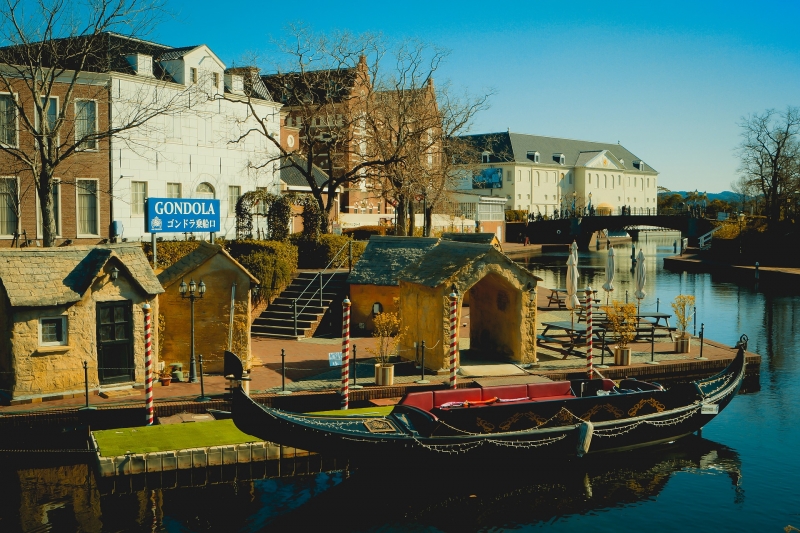 Huis ten Bosch, located in Sasebo city, is a massive theme park styled after a Dutch Village from the Netherlands. Some say that it's even twice the size of Tokyo Disneyland. Whoa! Inside, you'll immediately notice the canals, windmills and tulip fields, all reminiscent of Amsterdam, along with ambient open squares filled with the soothing aroma of freshly brewed coffee. 
However, Huis ten Bosch isn't just a knock-off Netherlands. You'll also find an owl forest, glitzy high-tech light shows, romantic gondola rides, an exciting water park, VR attractions and even an illuminated ice skating rink! Needless to say, this is easily one of the must-visit family attractions in Kyushu! 
11. Trace the long history of European immigration to Japan at Glover Garden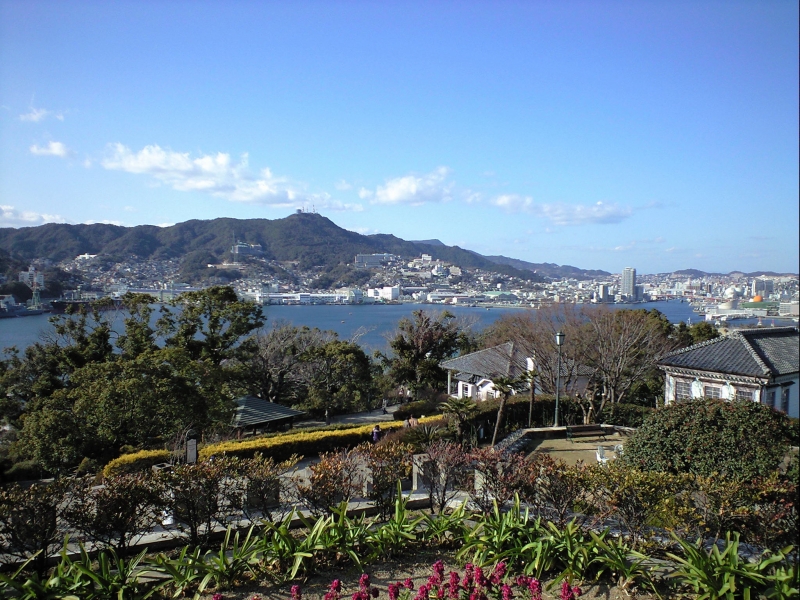 12. Take a surreal walk through the abandoned streets of Hashima Island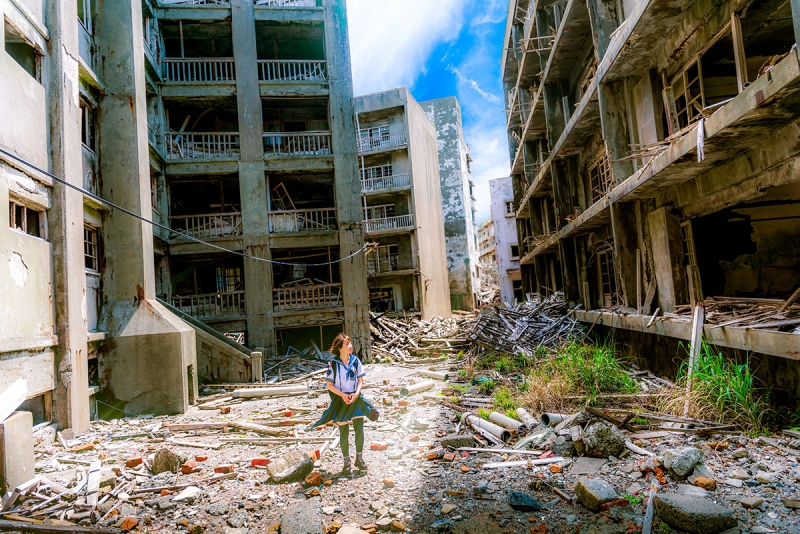 Have you ever wondered what the Earth would be like if all humans just disappeared one day? You'll find your answer at Hashima Island, otherwise known as Gunkanjim (meaning battleship in Japanese). As you stroll along the eerily silent streets, overgrown with unkempt plants and weed, you'll be surprised to learn that up until 1974, the island was actually one of the most densely populated islands in the country. 
Founded in 1887, the island used to be home to a major coal-mining operation, with numerous buildings built to accommodate the workers and their families. By 1974 however, after mass migrations following the closure of the mines, the island was completely abandoned and almost forgotten before locals began re-exploring the area in the 2000s.  
What remains today is a ghost town gradually being taken back by nature. However, the lack of inhabitants make Hashima Island a good place for photography. In fact, the island was actually featured in the 2012 James Bond film, Skyfall! 
Kagoshima Prefecture
13. Go for a scenic hike through Yakushima Island, Japan's fairytale island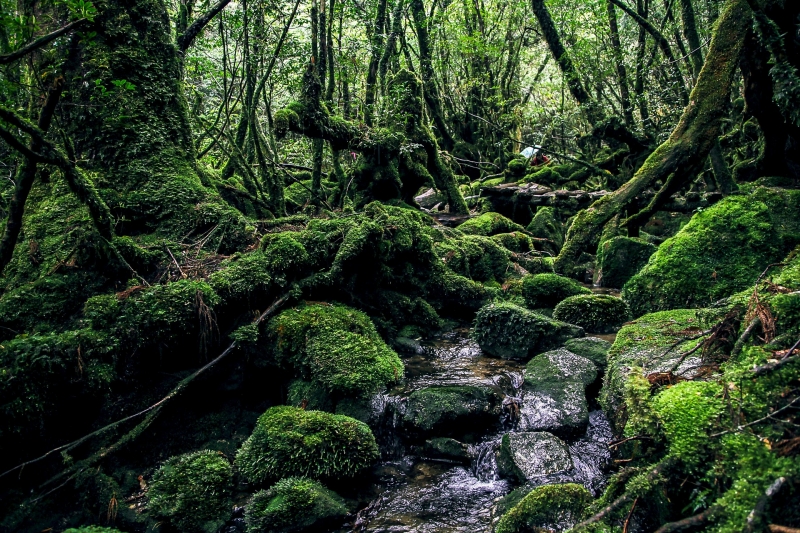 They say Yakushima Island experiences rain 32 days in a month. While a clear exaggeration, there's no denying that the island receives more average rainfall than any other destination in Japan. However, on the flip side, the excess rain has allowed the cedar forest to flourish and give way to a fairytale-like ambiance, perfect for hiking and jungle trekking. 
14. Hike up Kirishima-Kinkowan National Park for some truly breathtaking views
15. Take a ferry across the bay to Sakurajima, one of the world's most active volcanoes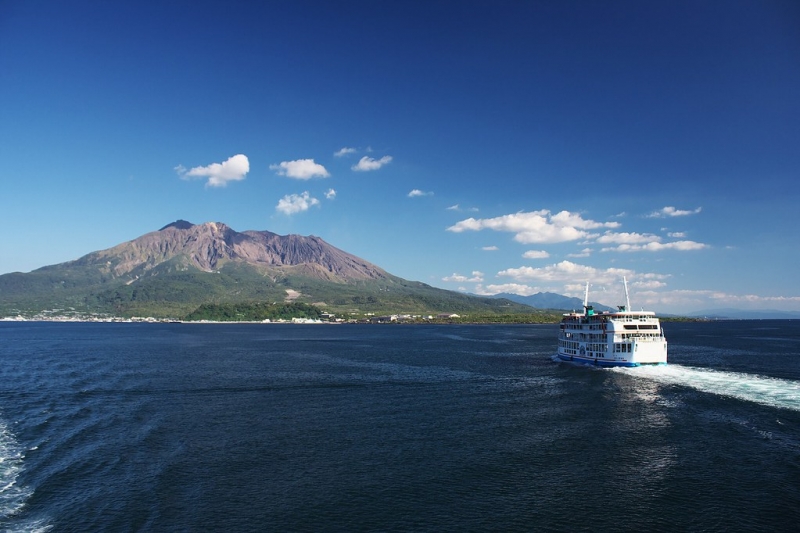 16. Make a wish at Kirishima Jingu Shrine
Note: thanks to its location (surrounded by trees and mountains), Kirishima Jingu Shrine is also a great place to admire cherry blossoms during spring and autumn foliage in autumn! 
Kumamoto Prefecture
17. Visit the world's biggest caldera basin at Mount Aso National Park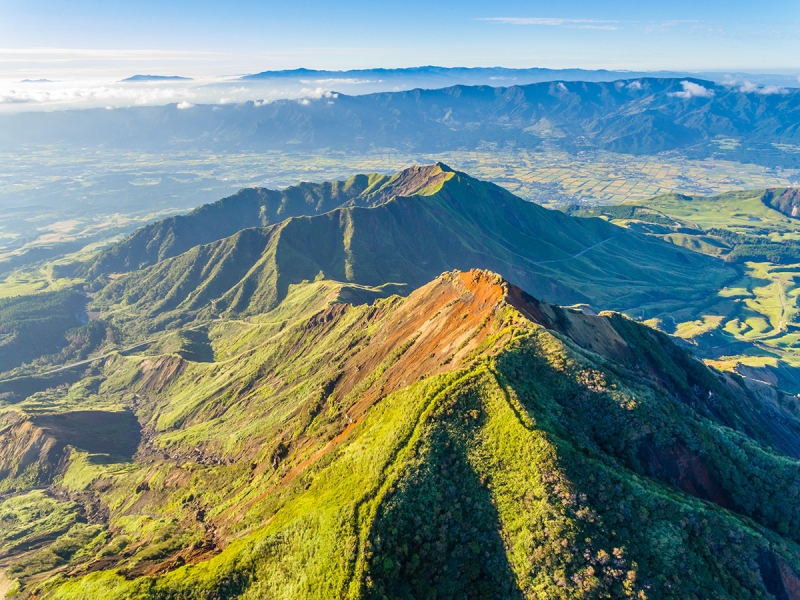 Mount Aso is another one of Japan's most active volcanoes. And yet, countless locals and tourists flock to Mount Aso National Park every year, a testament to the profound beauty to be found here. 
You can reach the peak via ropeway or car if there are no warnings about volcanic activity in effect. Once there, remember to breathe, because the wondrously beautiful (I'm running of out of superlatives to describe it) view will likely take your breath away and leave you stunned. As far as the eye can see are wide, open plains and mountains bathed in verdant vegetation and majestic mountain ranges that look too pretty to be real. 
Oh yeah, about the caldera basin. It actually stretches between Kumamoto and Oita, reaching a length of approximately 90km between end to end! You can reach the Mount Aso side of the caldera by bus from Kumamoto (about an hour).
18. Take a look around Kumamoto Castle

19. Find your inner zen at Suizenji Garden
Pro tip: the garden is at its most beautiful in spring, when the cherry blossoms bloom. 
20. Wish for good luck at Kamishikimi Kumanoimasu Shrine…or simply enjoy the serene surroundings
Miyazaki Prefecture
21. Plan a day trip to Takachiho Gorge, one of Japan's most beautiful locations
Of all the things to do in Kyushu, this is probably my favourite! 
Remember that volcano we mentioned earlier? Mount Aso? Well, Takachiho Gorge is a direct result of its eruption some many, many years ago. The lava which spewed from Mount Aso carved through the rocks and formed a deep lava stream which later eroded to create majestic volcanic basalt columns measuring between 80 – 100 metres! 
Where lava once flowed, there is now a deep blue water which flows through the alluring gorge, blending with the face of the basalt columns and the green hues of the plants to create a stunning kaleidoscope of aesthetic brilliance for the eyes. Whether you decide to hike through the gorge or take a scenic boat ride, you'll be in for a truly unforgettable experience. 
22. Watch the day go by at Aoshima Beach
Oita Prefecture
23. Take a dip in an onsen (hot spring) at Beppu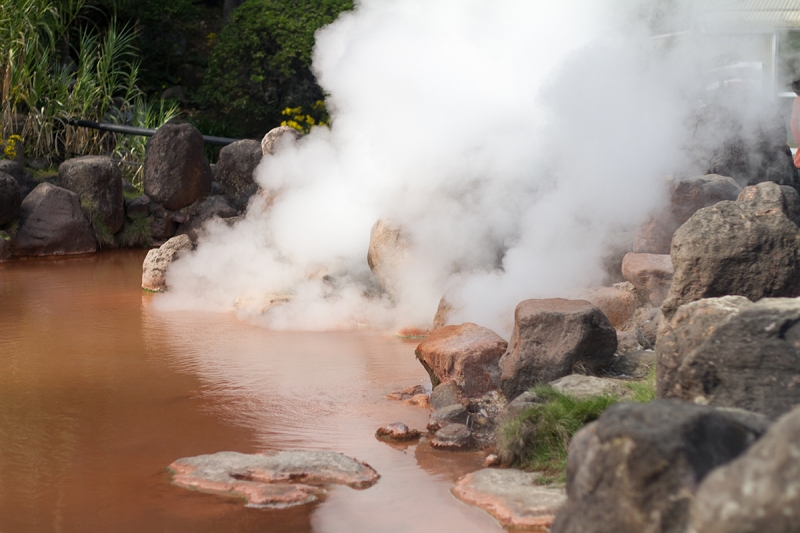 That being said, Beppu is also home to a few hot springs known collectively as jigoku onsen (hell springs). Though they may look extremely beautiful, as the name suggests, bathing in these hot springs are forbidden as they are literally too hot! You could join a tour to see these unique hot springs but make sure to stick to the onsen in the resorts for your therapeutic dip! 
24. Hang out with over 1,500 Japanese macaque monkeys at Takasakiyama Monkey Park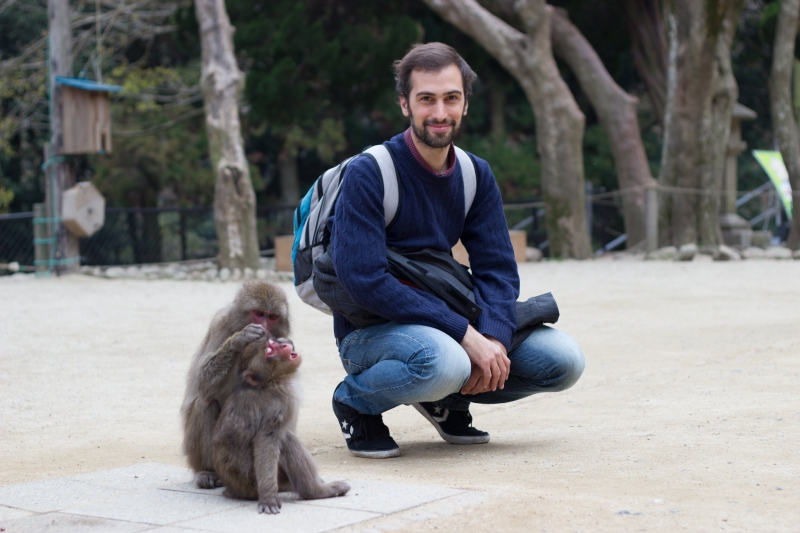 Safety tip: Yes, they look super adorable but keep in mind that these wild animals may get agitated and angry if you look them in the eyes. That's because they'll think you're issuing them a challenge. So don't hold eye contact! 
25. Escape the confines of the city and plunge yourself into bliss at the colourful Yufuin Floral Village
So much to see and do!
And that's it, folks! Wow, there's so much to see and do in Kyushu that I'm appalled that it's not as famous as the Kanto and Kansai regions! Truth be told, halfway through writing this, I started looking up flights to Kyushu and I'm already so tempted to just book a one way flight right now! 
Will I see you there? ^^
Also read: A Foodie's Guide To Tokyo: 14 Unique Culinary Experiences In The Capital Of Japan