While Japan is currently still not fully open for leisure travel, that has not dampened the enthusiasm that surrounds a trip to the Land of the Rising Sun. 
In fact, a survey by Japan National Tourism Organization (JNTO) showed that more than 70% of respondents (out of over 8,000 overseas residents) were looking forward to visiting Japan after the pandemic. This is thanks in large part to Japan's rich cultural heritage, history, and beautiful scenery. 
However, for your next trip to Japan, perhaps instead of revisiting popular destinations you've been to before, why not take the chance to restart your journey in Japan by discovering some of the country's newest hidden gems?
"Unveiling a New Japan, Captivating Experience" is a vibrant new campaign from Japan National Tourism Organization (JNTO) that lets you dive into the country's most swoon-worthy hidden gems, helping you plan your next trip to Japan. 
Focusing on local and exotic experiences in rural Japan, the campaign will help renew your passion for Japan and help you journey through its diverse landscapes like never before. 
Japan's newest hidden gems at a glance
Throughout the various regions of Japan, newer attractions have been springing up over the past few years. Many of these hidden gems in Japan often aren't even known to typical tourists and can't be found in usual guidebooks.
Kansai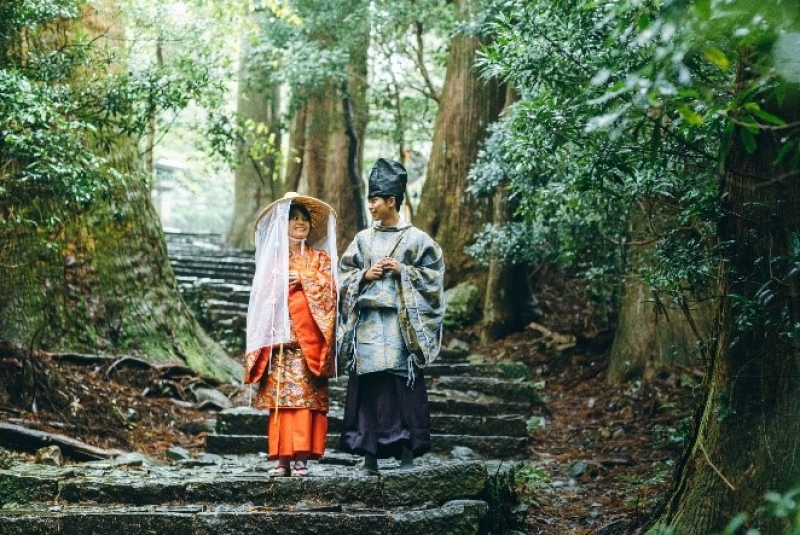 The Kansai region is one of Japan's most popular tourist hotspots, thanks to famous cities like Osaka and Kyoto. However, away from the bustling city streets and ambient castles, there are even more captivating experiences that await. 
For an intimate experience of Japan's culture and natural scenery, head to Kumano Nachi Taisha where you can don a Heian Period costume and trek along Kumano Kodo, an ambient forest teeming with lovely sights. 
You could also forge your own samurai sword at Masahiro Japanese Sword Factory or train to be a ninja at Ninja no Mori in Mie Prefecture!
Discover hidden gems in Kansai
Setouchi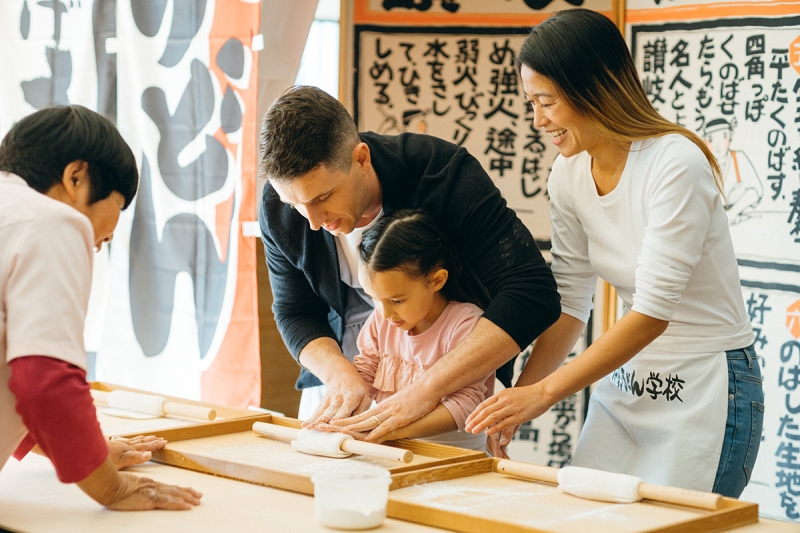 Bordering the Seto Inland Sea, Setouchi is an underrated region in Japan that is teeming with alluring natural scenery, punctuated by rural villages and idyllic islands (700 of them to be exact!). 
Apart from popular activities like a sightseeing cruise and admiring seasonal blooms, you can also take a trip to Ochiai village in Iya to admire the finest traditional Japanese architecture. As you gaze at the rural houses built on the slopes of a majestic mountain, you can't help but say "wow!" 
For a more hands-on experience of Setouchi, head to Kagawa Prefecture where you can make your own Sanuki Udon, one of the three major udon noodles in Japan! 
Discover hidden gems in Setouchi
Kyushu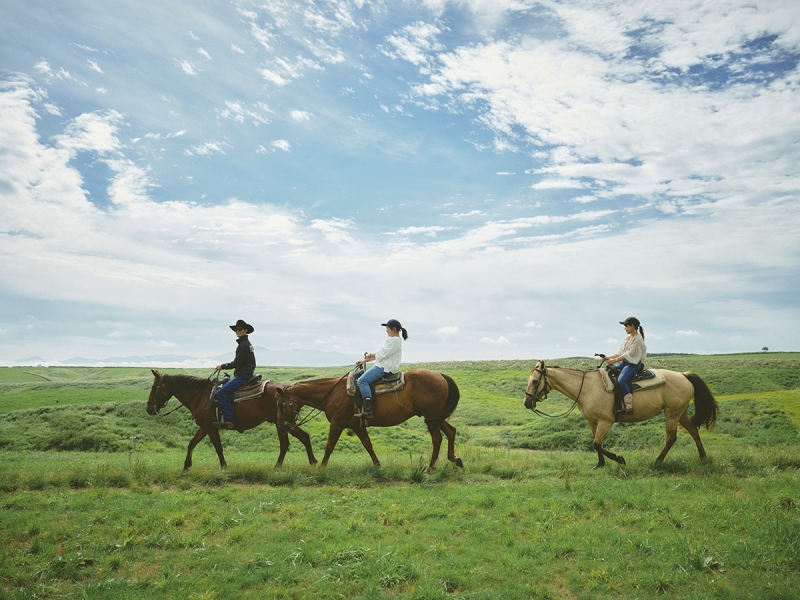 The southwestern island of Kyushu is another haven of swoon-worthy natural vistas. Filled with onsens and volcanoes, it is the perfect hidden gem in Japan for nature lovers for sure. 
Whether it's visiting the magical primeval forest of Yakushima Island, filled with ancient cedar trees and moss-covered stones, or exploring the beautiful Aso Caldera on horseback, what awaits you in Kyushu will reignite your wanderlust. 
In Nagasaki and Saga, you can try painting Arita ware, where you apply vibrant colours of white porcelain to create your very own unique souvenir! 
Also read: Things to Do in Kyushu
Discover hidden gems in Kyushu
Chubu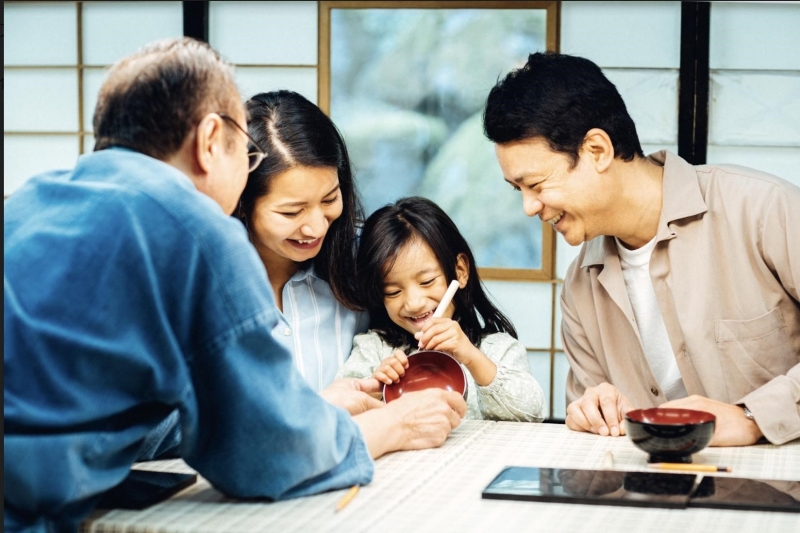 Chubu, located right next to Japan's famous Kanto region, is where you can experience the rich heritage of the country's rural regions, including the rich tradition of farming and fishing in Noto Peninsula.
From the swoon-worthy scenery of Shirakwa-go (especially beautiful in winter) to the charming geisha and samurai districts in Kanazawa, Chubu offers travellers the chance to fully immerse themselves in local culture. 
While you're in Kanazawa, also make sure to try Chinkin-bori at Yunokuni no Mori. It is a traditional technique of decorating lacquerware by first carving a pattern using a sharp metallic pencil, and then embedding it with a gold leaf or powder. 
Tohoku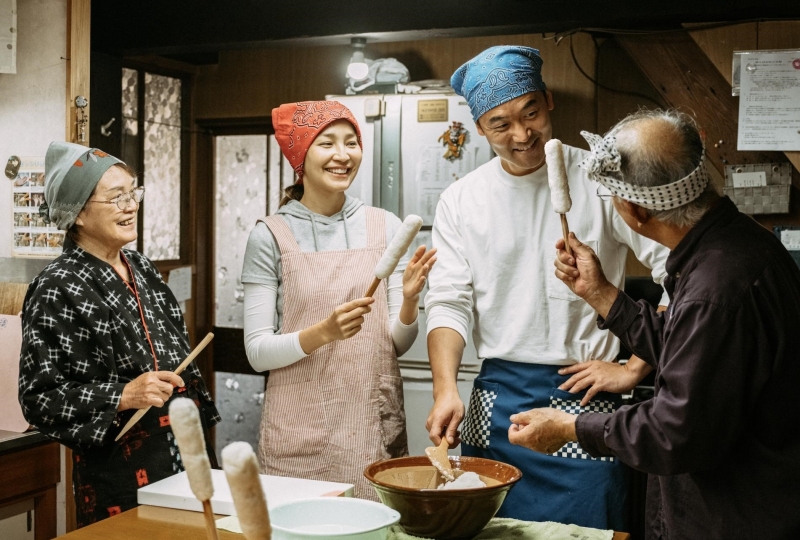 The northern tip of Honshu is a place that prides itself on being Japan's most well-known producer of fresh fruits and vegetables, in addition to being one of the top cherry blossom spots in spring, and a ski paradise in winter. 
As you might expect, there are plenty of hidden gems in Tohoku, each offering its own unique experience of rural Japan. There's the cherry blossom haven, Chusonji Temple, the idyllic Lake Tazawa and its crystal clear water, the sacred mountain, Mount Haguro, and much more. 
One unique hands-on activity to try in Tohoku is to visit local farms to make kiritanpo, a popular local snack that involves wrapping cooked rice around a wooden stick and baking it to perfection. 
Discover hidden gems in Tohoku
More incredible experiences await! 
Has reading all that stoked the dormant wanderlust in you? The exciting thing is that all that we've mentioned so far has barely even scratched the surface of Japan's many exciting hidden gems! 
Even well-travelled regions like Kanto, Hokkaido, and Okinawa house secret travel gems in Japan that most ordinary travellers have never heard about! For a sneak preview of what else awaits you in Japan, click here! 
Preparing for a post-pandemic trip to Japan
One factor that many travellers consider these days when planning their next vacation is safety. Given the ever-evolving situation regarding COVID-19, it's natural to want to keep up to date on the latest information in a given place before travelling there. 
Thankfully, JNTO has also come up with plans to provide the most accurate information regarding the pandemic in order to help travellers explore the country safely once borders reopen. 
One such way that they have done this is by creating easy-to-digest pictograms to disseminate information on the current situation in Japan as well as provide countermeasures to foreign tourists.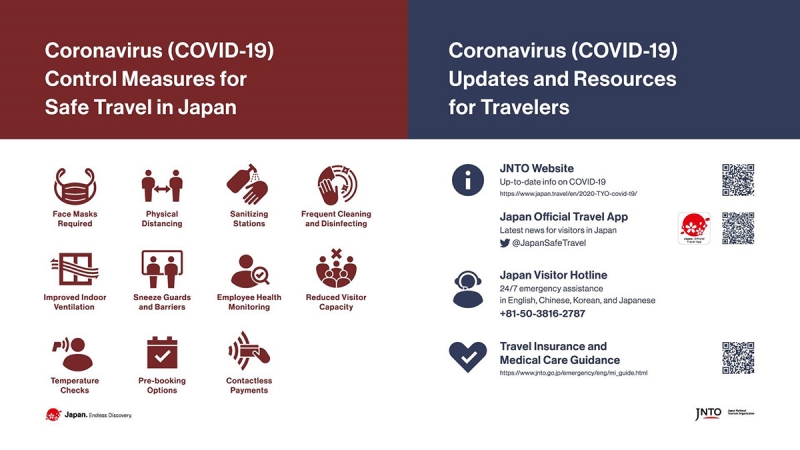 In addition, a new user-friendly website has also been set up to help travellers keep track of the latest travel regulations as well as things that they can do while undergoing quarantine. 
As we wait for leisure travel to resume in Japan, why not take the time to learn more about click here and its captivating experiences? Then, once the time is right, we'll jet off to the Land of the Rising Sun for that long-awaited vacation! 
---
Brought to you by Japan National Tourism Organization