Have you been struck by a wave of wanderlust and been religiously filling up your travel bucket list lately? Well, we're here to tell you that Jeju Island should definitely be on the top of that list! 
After enduring the strenuous physical and emotional stress brought on by the Covid-19 pandemic, Jeju Island is the perfect destination to take a break and unwind, relax and refresh. This famous island paradise is located off the southern coast of the Korean Peninsula and is blessed with magnificent landscape, unique culture, and rich history. 
What's more, Jeju Island is gradually becoming a top Muslim-friendly destination as well, with more than 20 Muslim-friendly restaurants all over the island! So, without further ado, let's embark on our healing trip to Jeju Island. Jeju-do, kagemashi! (Let's go!) 
Take a day trip to Udo Island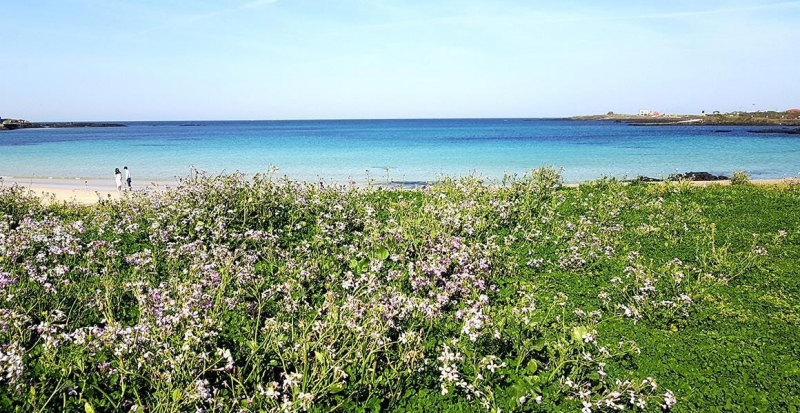 Geographically, Jeju Island is surrounded by many smaller islands such as Udo, Biyangdo, Gapado and Marado. On Udo island, which is located 3.5km off the north-eastern coast of Jeju, you can enjoy plenty of fun, healing activities such as cycling, hiking, horseback riding, sand massages, fishing, and more, all whilst surrounded by breathtaking coastal scenery. In short, it's the perfect day trip!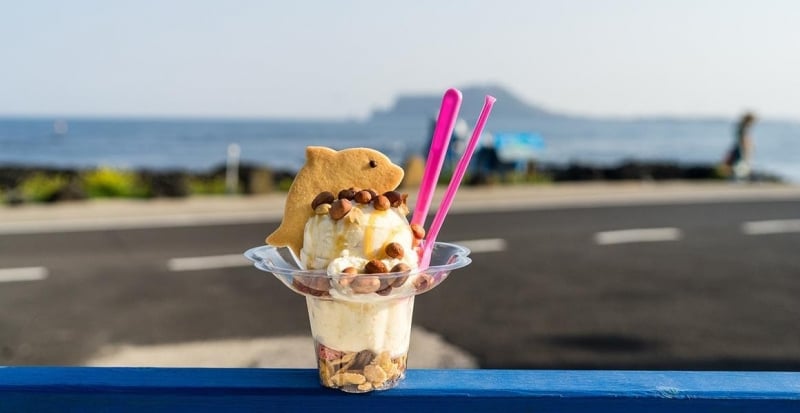 If you have a sweet tooth, this is also the perfect place for you to indulge in their signature peanut ice-cream! Don't forget to savour the taste of Hallasan seafood fried rice either! You can reach Udo Island by taking a ferry at Seongsan Port. It departs every 30 minutes. The journey will take you around 15 minutes and the ticket costs less than RM20 (more or less $4.50USD) per trip.  
Also read: 3D2N Jeju Itinerary: Explore South Korea's Most Romantic Destination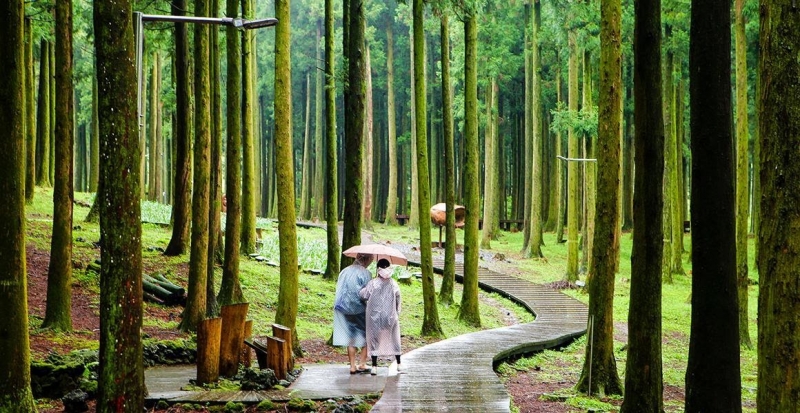 Feel the energy, sound and tranquillity of Jeju by walking through Jeju's lush green healing forests. Jeju's Gotjawal and Seogwipo healing forests will stimulate your senses and rejuvenate your mind and soul. As you trek through forests of dense retinospora, red-wood evergreen oaks, and cedar trees, you'll be able to enjoy the fresh forest air. 
Seogwipo Healing Forest also offers various healing programs such as Bingsakbingsak Forest Scents Course (5.1km, about 90 minutes), Godakgodak Nolmeong Course(5.2km, about 90 minutes) and Solzagisi Oreum Course (5.3km, about 120 minutes) to help you rediscover yourself. You can elevate the experience by cleansing your palate with Jeju's special vegetarian "Charong healing lunch box", packed with the island's rich natural ingredients and flavours. 
Have a relaxing picnic at a scenic location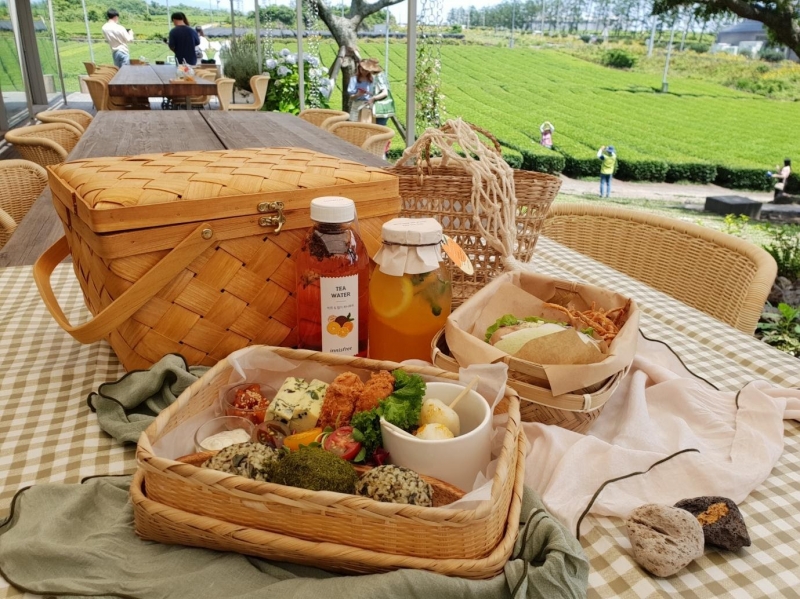 The vast island of Jeju is also the perfect place to rendezvous with friends and family in the great outdoors. On pleasant days, spread out your mat and enjoy a relaxing picnic in the sun. Spend some time reading your favourite books, getting lost in your thoughts, taking photographs, and catching up with your loved ones over delicious food. 
If you don't have the energy and resources to prepare your own picnic basket, fret not. Plenty of cafes on Jeju Island offer picnic basket sets and menus. Not only are they convenient, they're also pretty cute and Insta-worthy too! 
Some of the locals' favourite scenic picnic spots are Abu Oreum, Hamdeok beach, Seongsan Ilchulbong and Tokkiseom Café. If you want to have a picnic overlooking a green tea farm, Innisfree Jeju House is, without a doubt, your best choice. The alluring scenery there will take your breath away!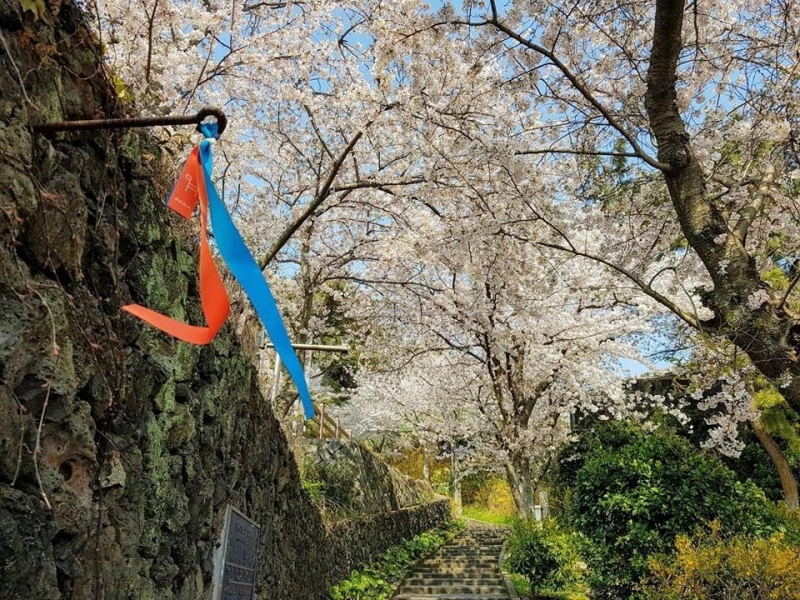 If you want to see the changing colours of Jeju Island, then don't miss the Olle Trail. Consisting of 26 foot trails of various lengths, travelling on the Olle trail on foot will allow you to admire the magnificent scenery of the island and be dazzled by lovely hues of emerald-blue, lush green, quaint silver, bright yellow, pastel pink and more. 
As you stroll along the beautiful trails, feel your stress melt away as you take in the wondrous sights. Trails number 6, 8, and 10 are arguably the most famous and picturesque of the lot. On the other hand, you'll be able to come across the majestic Oedolgae on Olle Route 7. What's more, there are also plenty of beautiful themed eateries, vintage cafes and various accommodation located along the trails around the island. So, if you need to take a break, you'll have plenty of options!  
The best part about the Olle Trail? It's a world-class attraction that's completely free! Click here for more information! 
Go on a luxurious glamping trip under the stars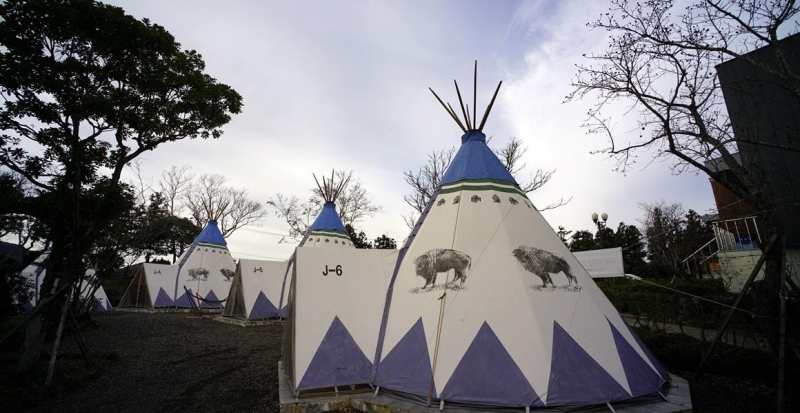 When night falls in Jeju, why not recharge by  glamping under the starry, twinkling sky? Take your pick between a rustic tent or a luxurious caravan and enjoy the evening counting stars, having a barbeque and simply spending quality time with your loved ones.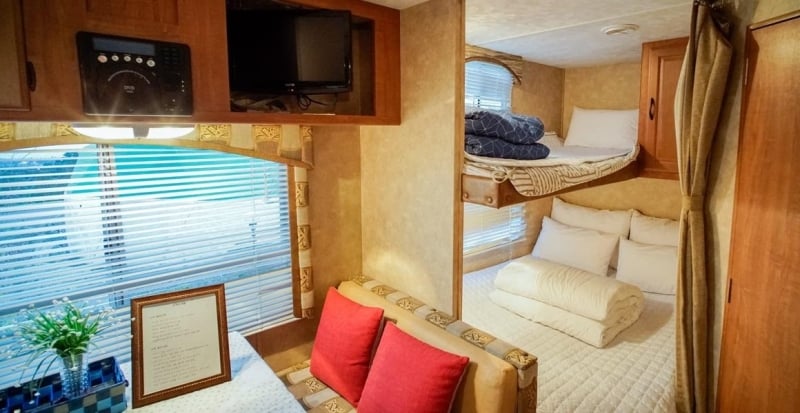 Some of the locals' favourite glamping sites include Hamdeok Camping Star Caravan, Jayeonin, Jeju Glamping Muhanjamihyang, Bellita Camping Site and Jeju Huerim. Many of the camping sites in Jeju provide basic amenities such as chairs, bedding, toilet facilities and even shared cooking spaces for your convenience. Of course, the best part of any glamping trip is being able to cook and feast under the starry sky. So don't forget to do some grocery shopping before leaving for your campsite! 
Experience life as a local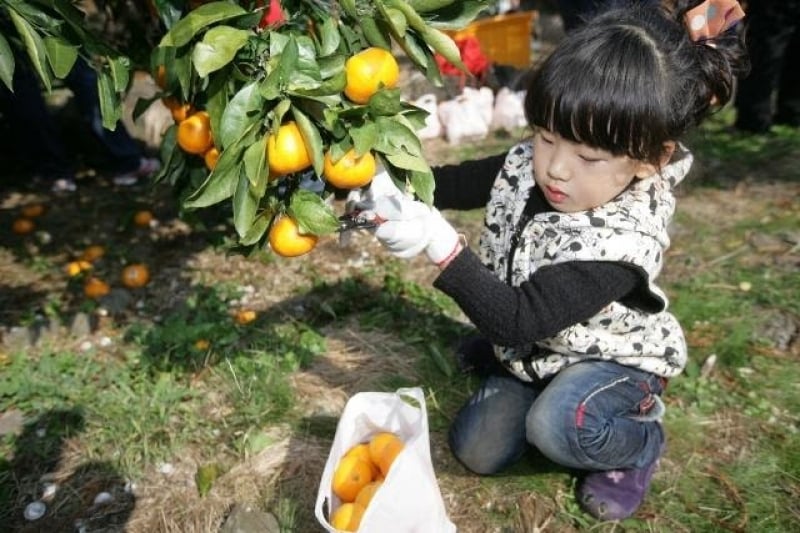 Thinking of creating more memorable moments in Jeju? Then we suggest enrolling in one of Jeju Island's popular driving schools! There, you can learn all about Jeju's unique haenyo (women divers). They make up an important part of the island's tradition. 
Apart from that, you can also pamper yourself after a long day of exploring with a foot bath at Jeju Herb Dongsan. The ambient garden is filled with plenty of flowers and herbs, creating the perfect space for a healing experience.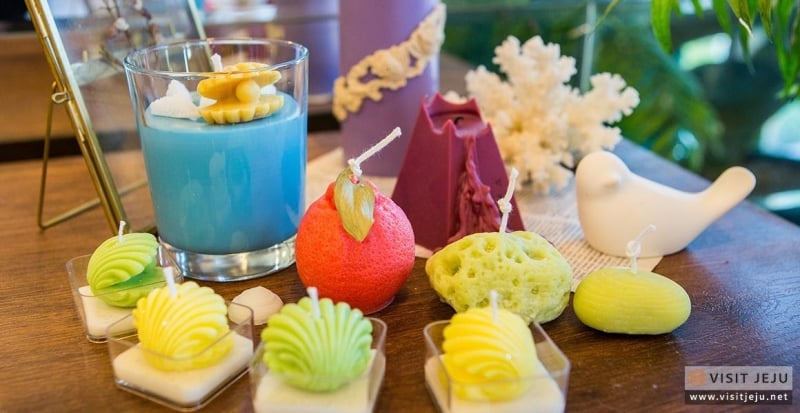 For some fun for the whole family, tangerine picking is a must-try experience! This is especially true in the winter. You could even head to Totatelier and unleash your inner pastry chef and bake a delicious tangerine pie! In terms of personal, artisanal souvenir, you can also custom make your own Jeju-themed candle at Miyo Candle! 
Also read: 10 Unique Things to Eat When Travelling in Jeju
Bonus: #Jejustagram!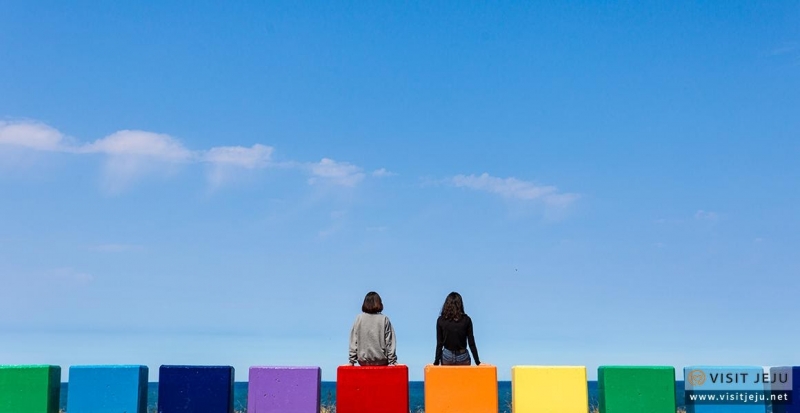 Of course, your trip to Jeju would not be complete without the customary travel photo spam on Instagram! Make your friends super jealous with these breathtaking photo spots! 
Not far from Jeju International Airport is Corner Closet, a uniquely colourful store. Not only can you strike a pose,  you can also shop for clothes and souvenirs here. Next, the view at Deokmori Coastal Road at sunset is simply splendid! If you have a passion for rainbows and all things colourful, don't forget to make a stop at Dodudong Rainbow Coastal Road and Deoreok Elementary School for a quick photo session!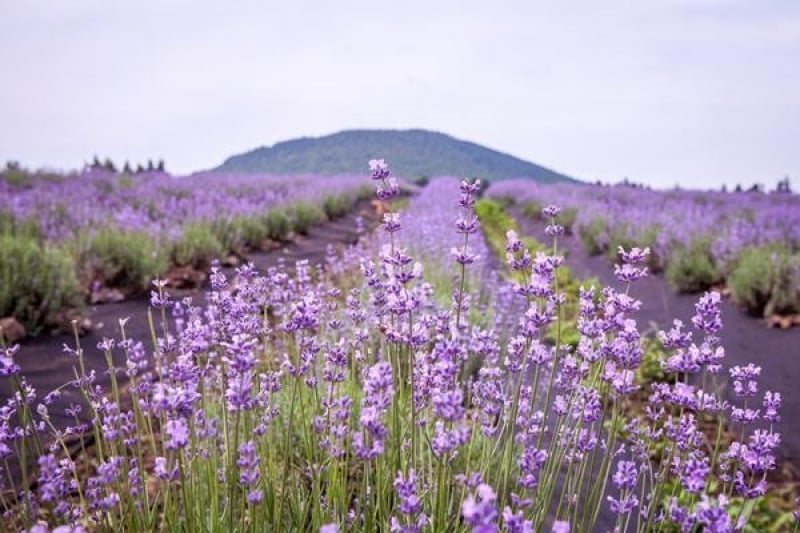 For more wanderlusty shots, head to Café Oreuda. Located near Seongsan Sunrise Peak, you will feel like you're on a stairway walking towards the sky when you're there. Last but not least, you should not miss Boromwat where you can take awe-inspiring pictures of lavenders in full bloom!
With so much to see and do, we can't wait till we can travel to Jeju again! 
For more information, please visit Visit Jeju's official website, Facebook, and Instagram page. 
---
Brought to you by Jeju Tourism