With its scenic views and modern cityscape, Seoul is easily one of the top travel destinations in the world. Boasting vibrant youth culture, ambient cultural heritage sites and a scintillating food scene, the capital of South Korea has a little bit of something for everyone. Unfortunately, Seoul also has a reputation for being one of the more expensive destinations in Asia.
This, understandably, puts off some travellers. However, having travelled there myself, I've realised that there are actually plenty of things you can do in Seoul on the cheap. In fact, there were days where, apart from meals and transport, I hardly spent a single cent!
So, for all you budget travellers in Malaysia, here's a list of 19 FREE things to do in Seoul!
1. Take a step back into the old Seoul at Bukchon Hanok Village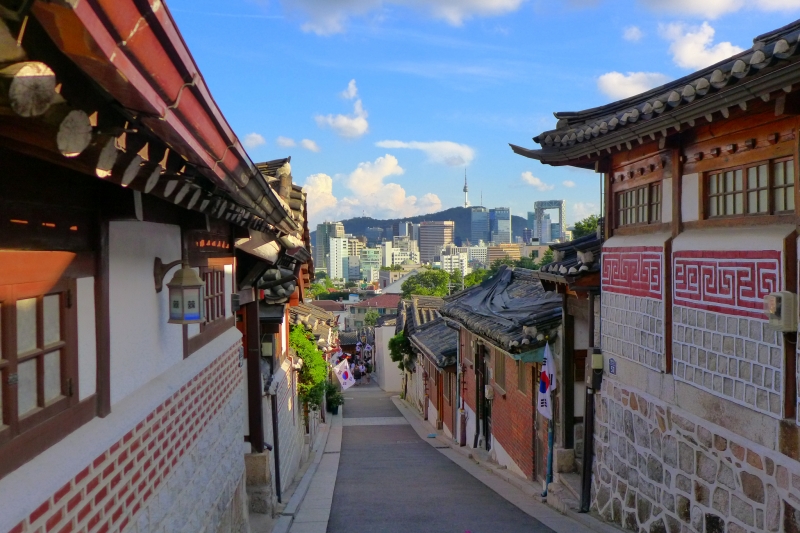 2. Witness the guard-changing ceremony at Gyeongbokgung Palace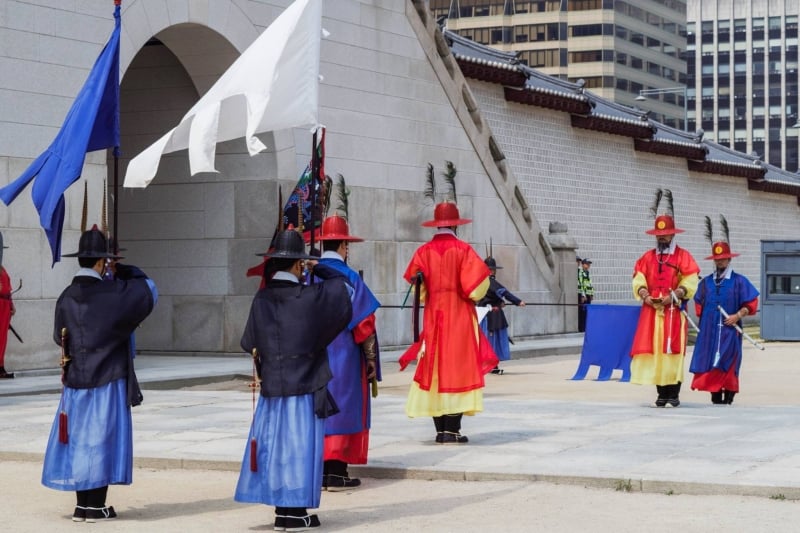 Okay, to be fair, there's a nominal charge of 3,000KRW (RM12) for entry. However, if you REALLY want to enjoy free entry, there are a few ways to do that. First, simply time your visit with Culture Day. That's the last Wednesday of every month. On this day, entry to Seoul's iconic landmark is free!
Alternatively, you could also rent a hanbok (traditional Korean costume). Hanbok rentals aren't exactly cheap though, with prices averaging about 5,000KRW (RM20) per hour with minimal rental hours of at least 2 – 4 hours. However, you get the added bonus of being able to experience the local culture! Plus, your photos will look extra nice too!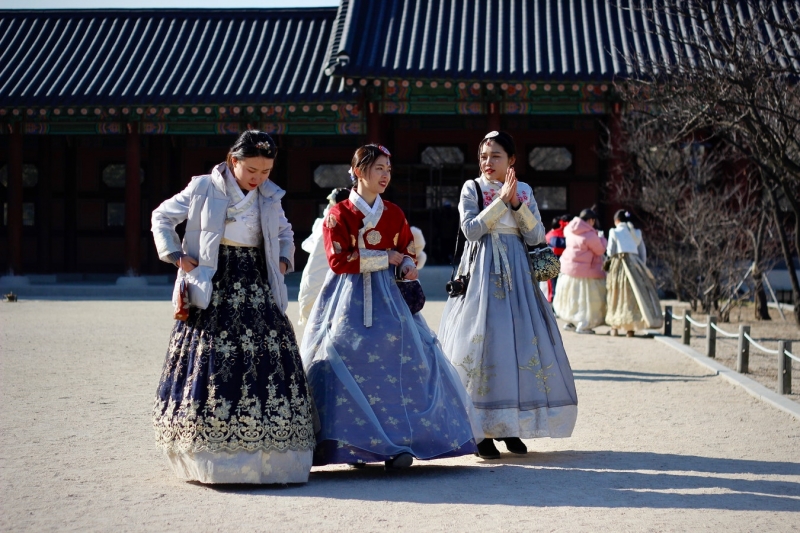 3. Catch live street performances at the bustling Hongdae area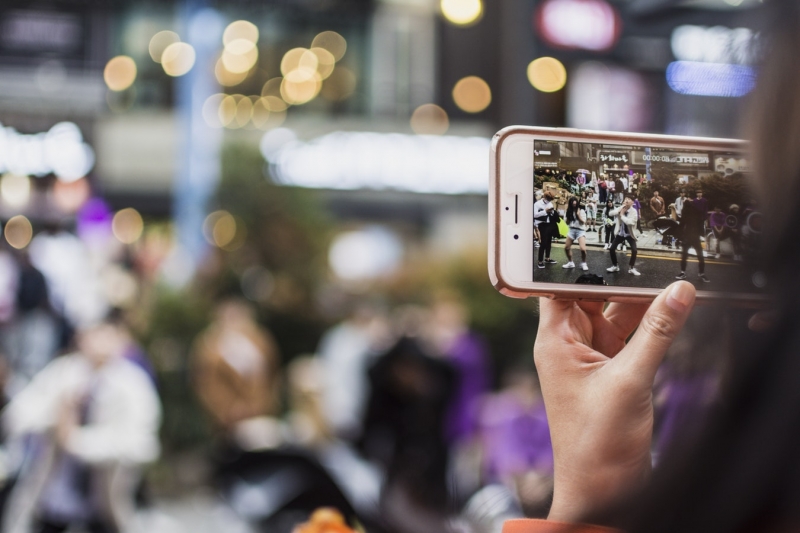 The Hongdae area was my favourite place to hang out and chill. Good food (Korean fried chicken and barbeque restaurants, anyone?) that's actually affordable, good people, and most importantly, good vibes.
Hongdae is a university area, close to Seoul's Hongik University. Not surprising then that the area is the heart and soul of the local youth culture. Every evening, you'll find plenty of youngsters in the area, either chilling with friends or putting on awesome street performances. Who knows, you might just spot the next big K-Pop stars before they become famous!
4. Take in the magnificent sight of the Banpo Bridge Rainbow Fountain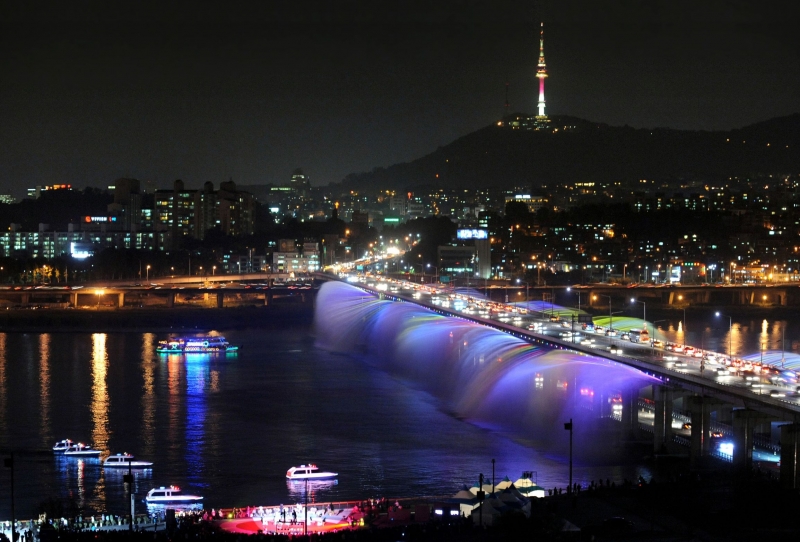 The Banpodaegyo Bridge is special in that not only does it connect different areas of Seoul across the Han River, it doubles up as a spectacular light show every night between April and October.
Along both sides of the bridge are 380 nozzles which spray water from the river below accompanied by music and dazzling lights. Known as the Banpo Bridge Rainbow Fountain, the shows typically lasts around 20 minutes and is a beautiful sight to behold. The best part about it is that it is completely free!
5. Collect free cosmetics samples at Myeongdong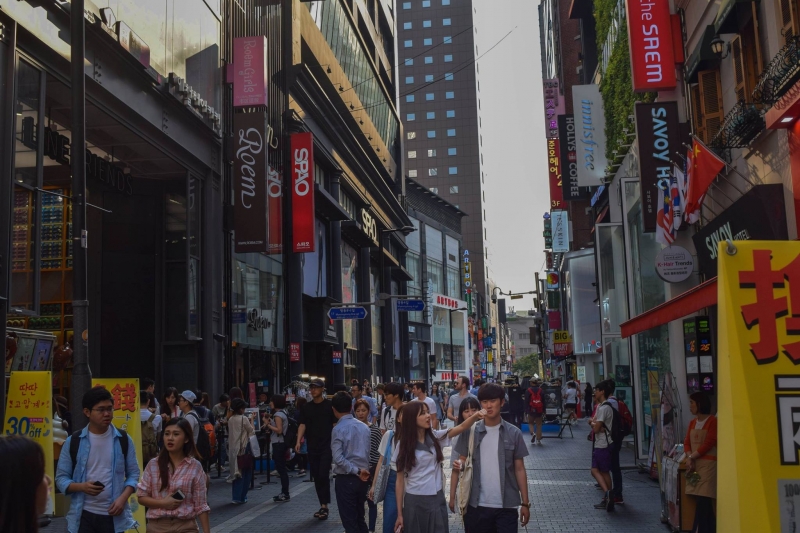 Myeongdong is arguably THE shopping district in Seoul. You'll find plenty of trendy shops selling a variety of items including K-Pop merch, cosmetics, and yummy street food. However, Myeongdong is also one of the more expensive areas in Seoul. Despite this, it's also one of the places where you can collect plenty of free samples.
Because there are so many cosmetics and make up stores in the area, competition is extremely tense. In order to woo customers, some outlets such as Banila Co., Innisfree and more occasionally hand out free samples. The only catch is you have to enter the store and browse around in order to collect them. And IF you do happen to buy something, they often give you some premium samples they don't offer out front as well!
6. Hike to the peak of Namsan for an incredible view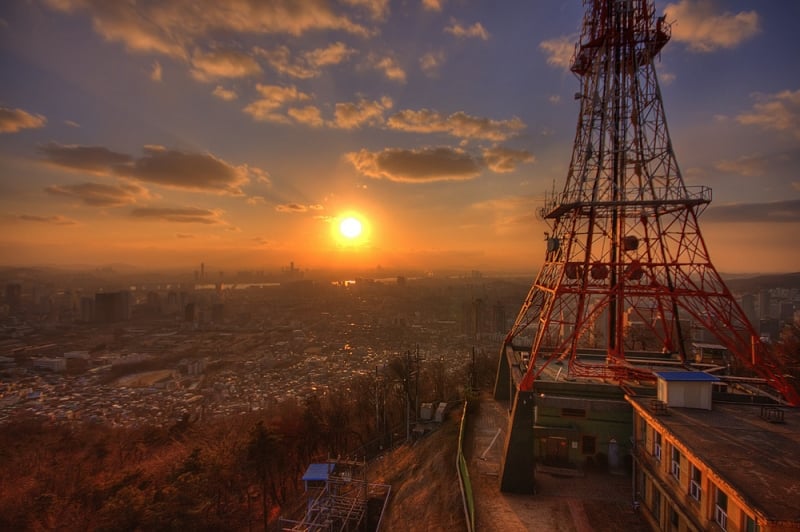 The Namsan Seoul Tower is an icon in the city, having been featured in plenty of Korean variety shows. There are two ways to head to the top. You can pay 8,500KRW (RM32) for a return trip on the cable car or simply do it the old fashioned way: hiking.
The hike itself isn't that hard. It's not Mount Kinabalu after all! The hill is only 262m tall and you can probably finish the course in about an hour. Just be prepared for plenty of stairs! Along the way though, you'll be able to admire some pretty cool, green scenery, a far cry from the skyscrapers in the city. Once you reach the top, wow. You'll be amazed by the view. I can guarantee that.
7. Get your #potd taken at Ihwa Mural Village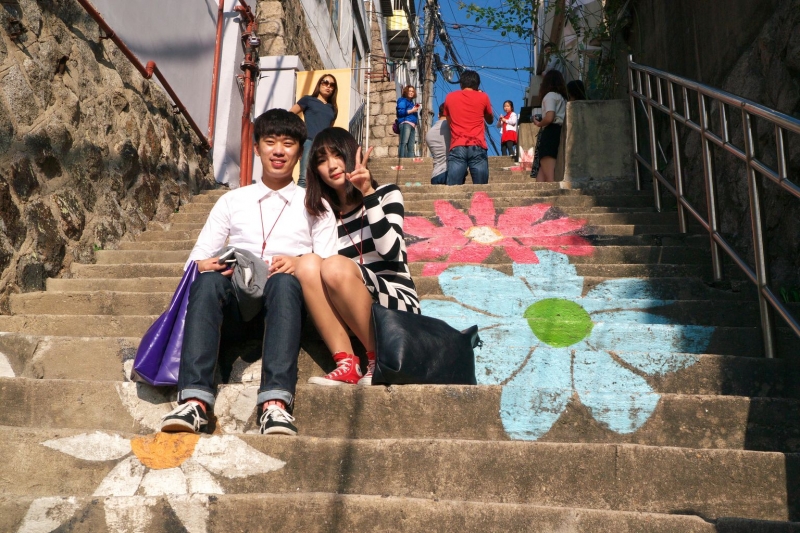 8. Hop between some of Korea's top museums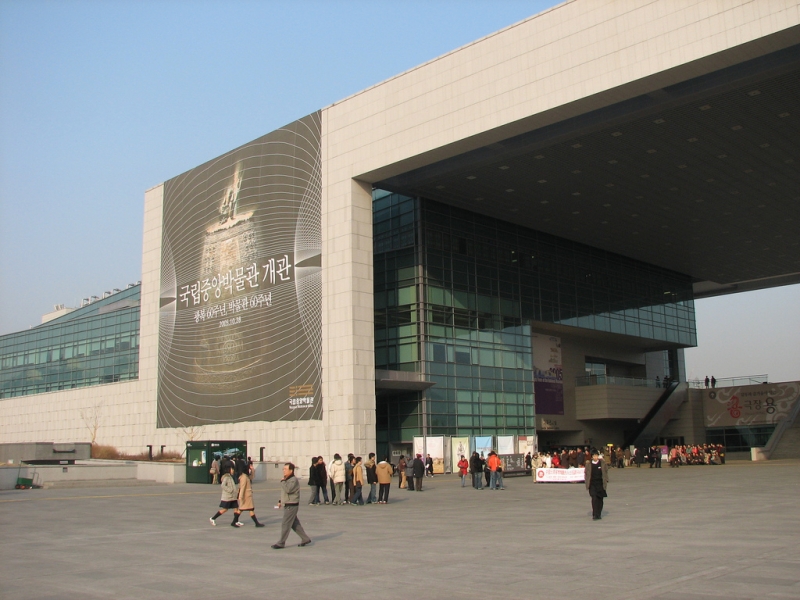 Many of Seoul's world-class museums offer free entry but the two museums I recommend are the National Museum and National Folk Museum.
The National Museum is the largest museum in the country, spanning 6 floors and housing more than 200,000 national relics and artifacts. It's the perfect place to learn about the country's art and history. On the other hand, the National Folk Museum showcases the traditional life of Koreans in the past. It's located inside the Gyeongbokgung Palace grounds and is a fun place to learn about the origins of Korean culture.
9. Go for an open movie screening at the romantic Han River Park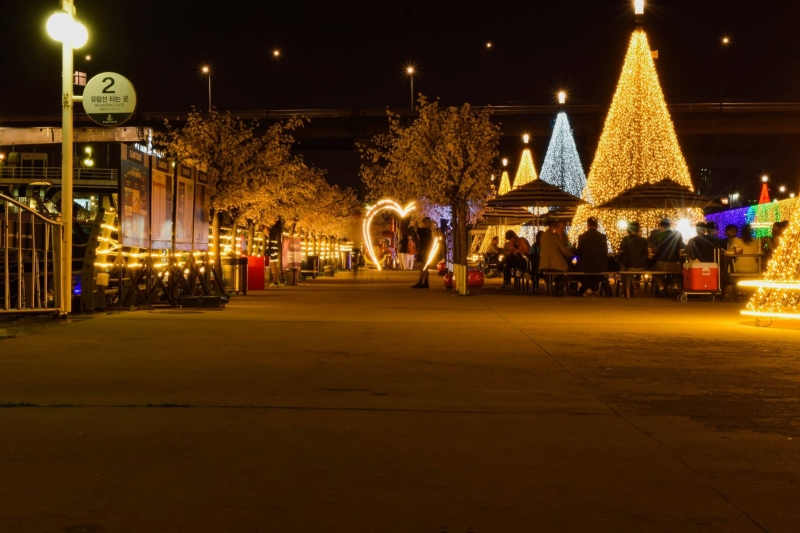 K-drama fans will all be familiar with the romantic allure of the Han River (Hangang). And it is just like the movie. The ambiance is incredible, especially at night. Filled with Insta-worthy light installations, open movie screenings, and live musical performances, it's one of the best spots for a date.
There are also plenty of vendors selling street food and fried chicken outlets handing out delivery brochures. So you can definitely experience the life of your favourite K-drama characters!
10. Visit Seoul's most colourful temple, Bongeunsa Temple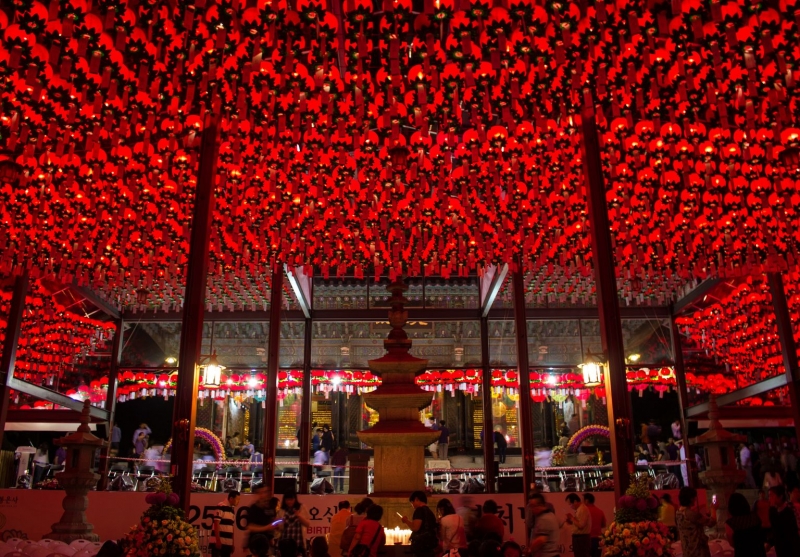 11. Take a stroll along the iconic Cheonggyecheon Stream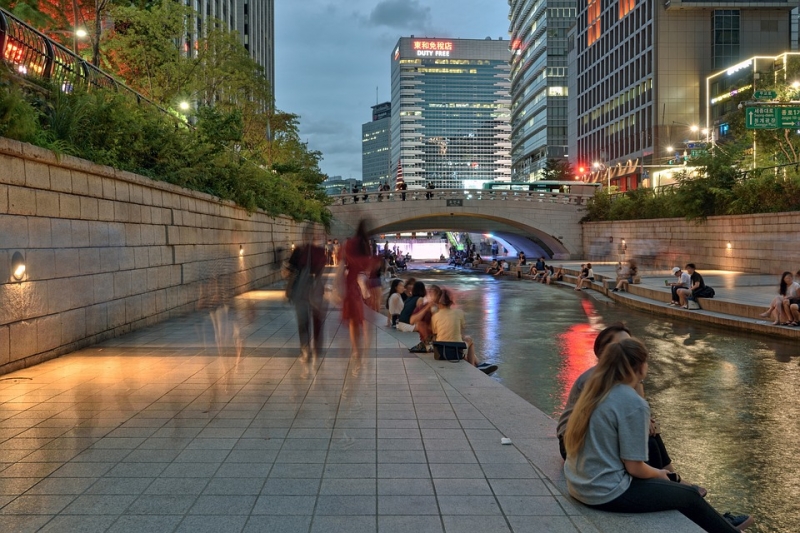 12. Take a day trip out of the city and conquer Bukhansan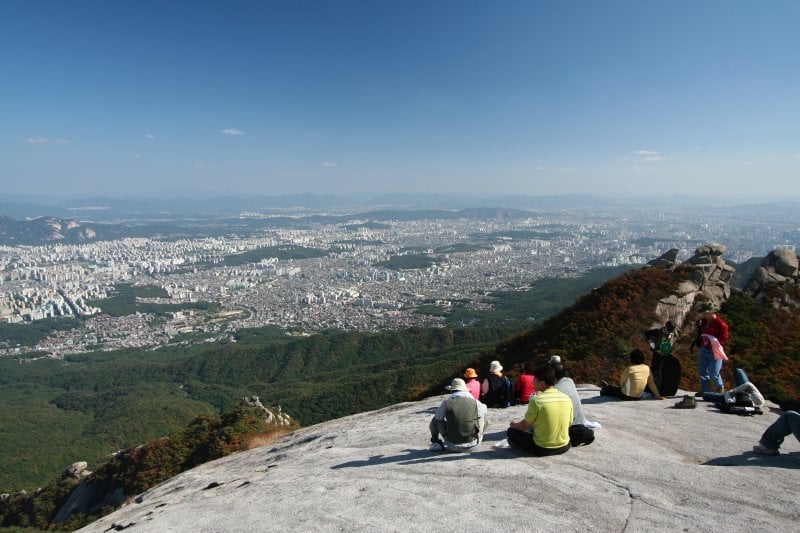 Bukhansan National Park is the closest nature escape to Seoul, located just a little ways north of the bustling city. This makes it a perfect one-day trip destination for those visiting Seoul. I recommend setting your sights on reaching Baegundae Peak, the highest peak of Bukhansan. It stands at 2,700 ft above sea level.
Safe to say then that it's way more of a challenge than Namsan! But don't fret, the hike isn't that arduous either. The path is relatively easy, with plenty of people around so you won't get lost. The only difficult part is towards the top where you'll need to support yourself with metal cables as you make your final ascent. The reward is well worth it though! A return journey will take you about 5 hours, so not too bad lah…
Read more: Hiking Hallasan: My Personal Story
13. Admire the scenic night view from Seoullo 7017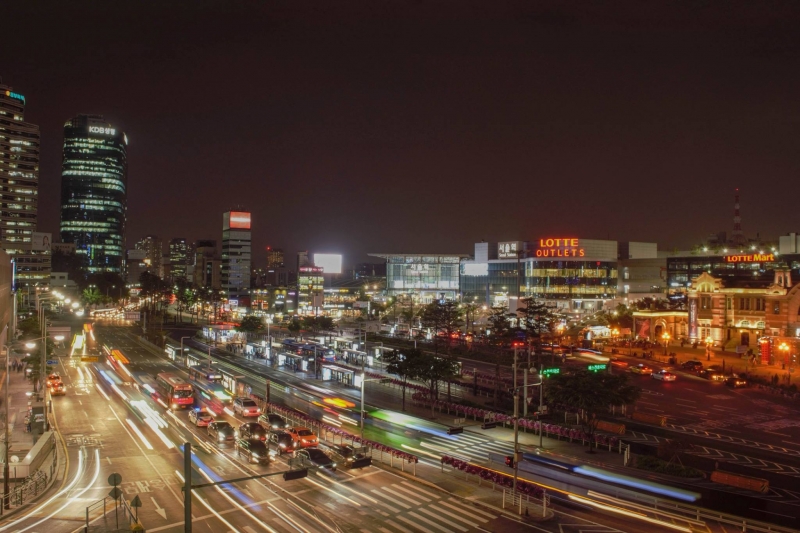 Seoullo 7017 is one of the newest attraction in Seoul. Refurbished and rehashed from an abandoned elevated roadway, Seoullo 7017 is akin to an oasis in the city. There are various flowering plants and different facilities including hip cafes and game areas along the area.
My best recommendation is to go at night. From the walkway overlooking the city below, you can take some stunning light trail photographs, like the one above.
14. Walk along the Seoul City Wall and learn about the city's history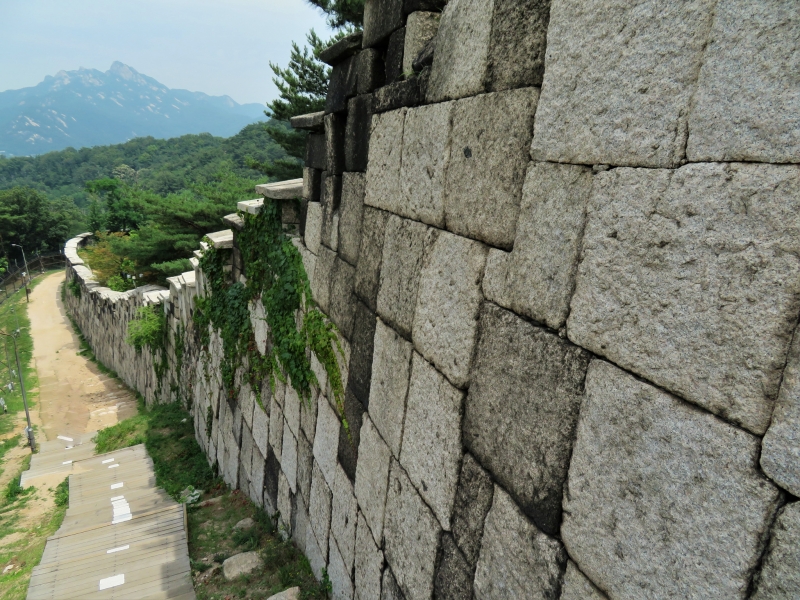 15. Visit the famous Noryangjin Fish Market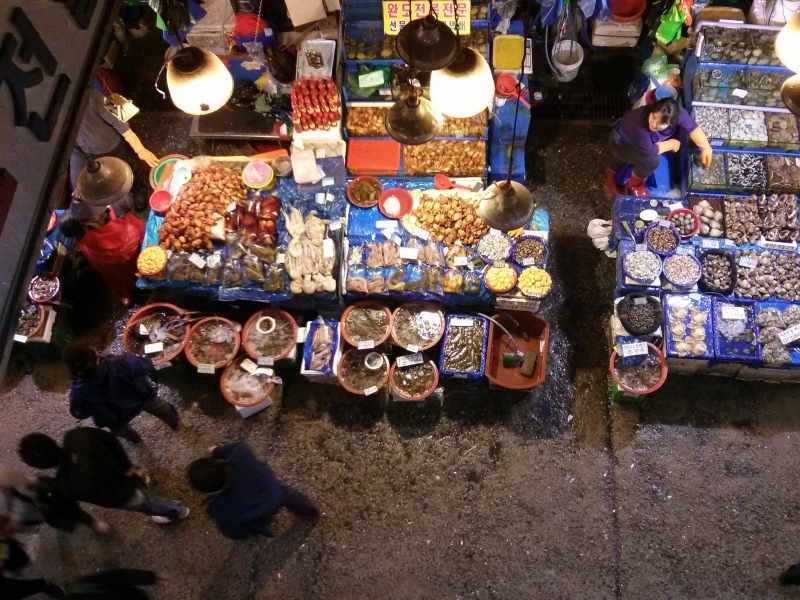 16. Immerse yourself in Korean culture at the quaint Insadong area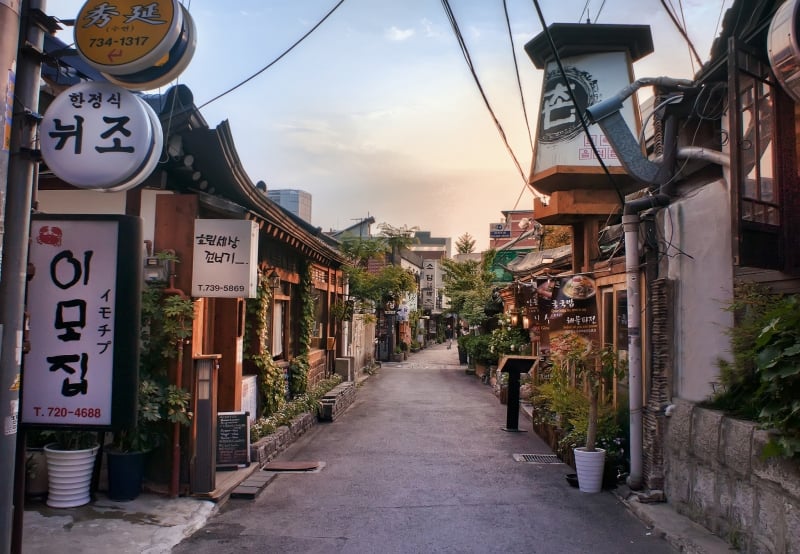 17. Join a Free Walking Tour and visit Seoul's most famous sights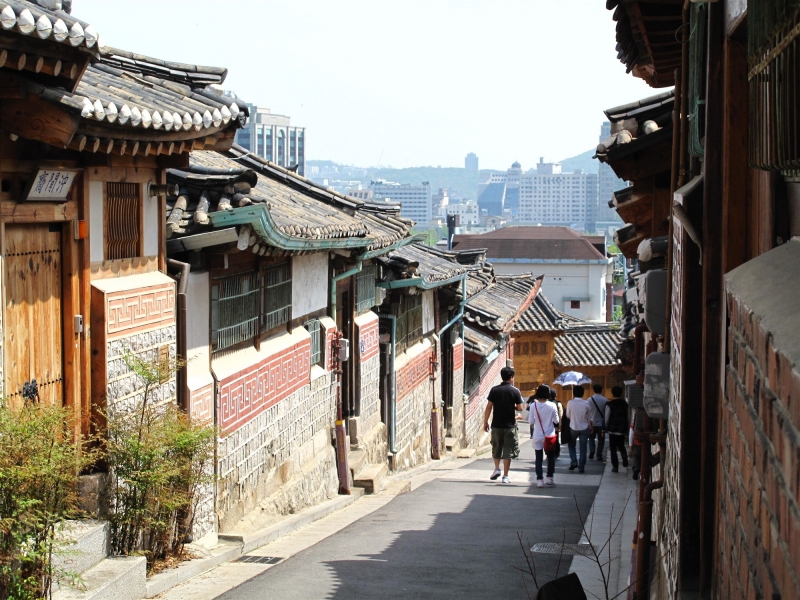 Scattered across the city of Seoul are various Seoul City Walking Tours Offices. These offices offer visitors free walking tours around the city, conducted by volunteer guides. These guides are all multilingual and well-versed in the cultural heritage of Seoul. It's a great way to explore the essential sights in the city and also to mingle with the locals. Best of all, it's free!
18. Marvel at the otherworldly design of Dongdaemun Design Plaza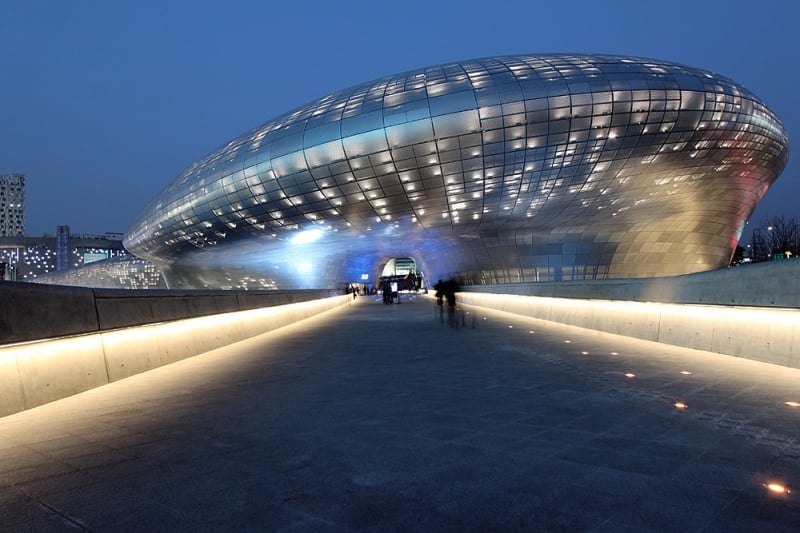 The Dongdaemun Design Plaza (DDP) is one of the most eye-catching buildings in Seoul. With its unique architectural design that looks futuristic, the DDP is one of the most popular photo spots in the Dongdaemun area. Inside, you'll find a few boutiques and even an S.M. Town Store but even if you don't want to go shopping, you should visit the DDP for some trippy photos!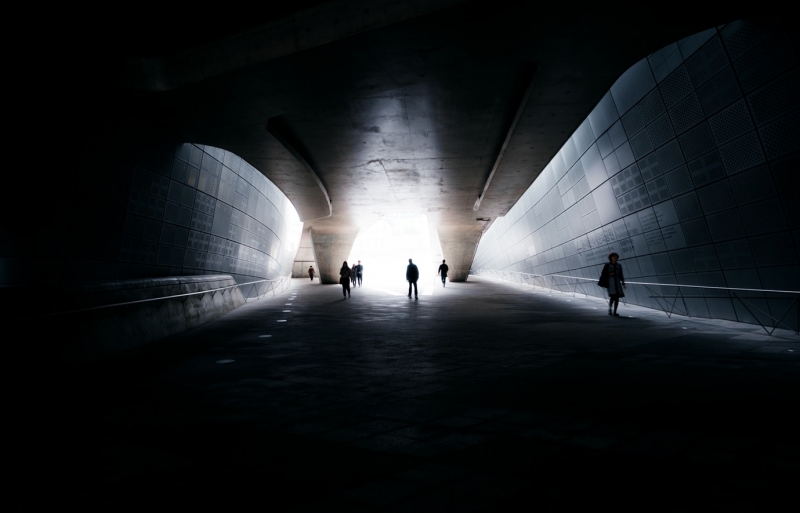 19. Experience local food culture at the Dongdaemun Night Market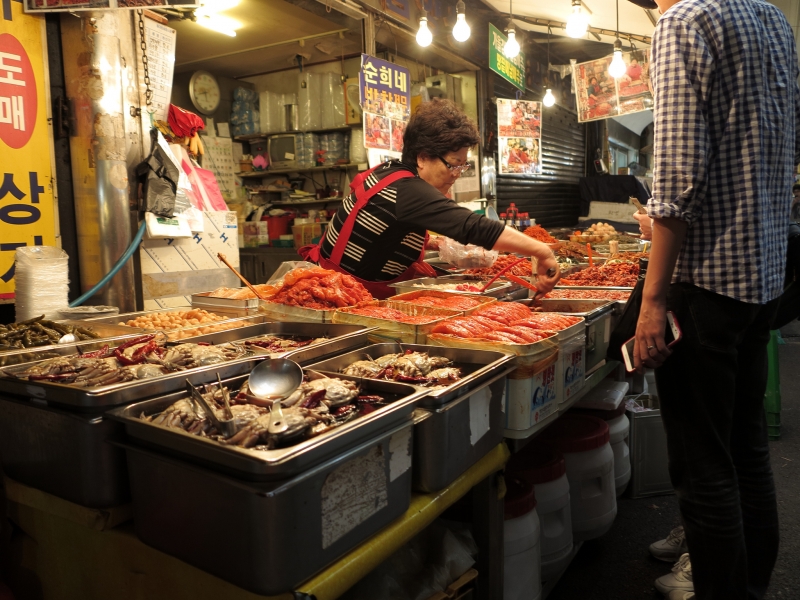 Speaking of Dongdaemun, the traditional markets in Dongdaemun are like the retail capital of the city. You can find almost anything here and even if you're not planning on buying anything, it's a good place to observe the locals going about their daily life. If you do buy something, you'll be happy to know that prices are often very reasonable.
Feeling the munchies after a long day? Head on over to Mukja Golmok, the food street of Dongdaemun! You'll find plenty of cheap, authentic local eats here to fill your belly!
And there you have it, 19 free things to do in Seoul that won't cost you a single penny! So, don't delay on booking that flight to Seoul, start planning your journey now!
Can't get enough of Seoul? Check out these easy day trips you can take from South Korea's capital city!