I think it's safe to say that most people love to travel. After all, travelling is such a meaningful activity. Not only does it allow a person to experience new places, new cultures, and (most importantly for Malaysians), new types of food, it also helps you relax and refresh your mind.
However, sometimes the benefits of travelling are drowned out by one simple, paradoxical issue: too many tourists! Most of us have probably experienced this before when we visit popular destinations in Tokyo, Seoul, or Hong Kong.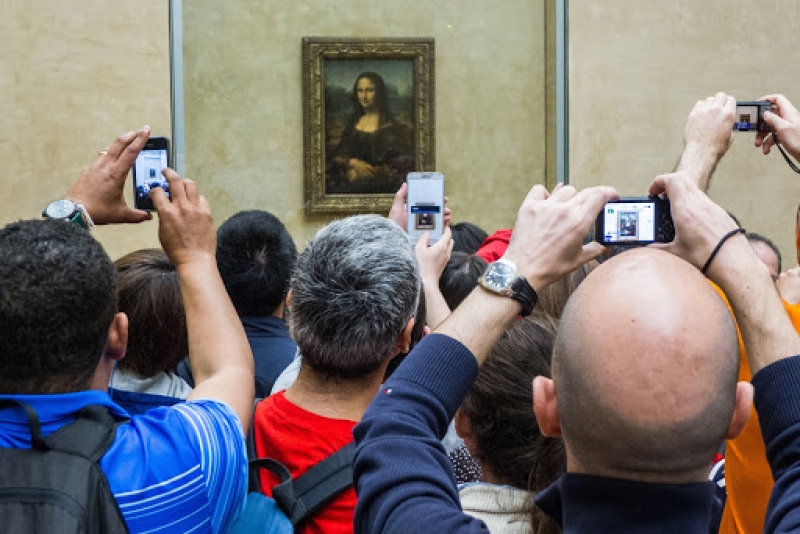 You get to the place, filled with expectation and excitement, only to find 10% of the global population already there! In the end, you're forced to nudge, jockey around, and rub shoulders with strangers just to move around and find a spot where the view isn't blocked by tons of people holding up their smartphones and cameras! Oh, the struggle is real!
Thankfully, there are always hidden travel gems scattered throughout where you can escape this horde of people and still enjoy a memorable vacation. Consider these 10 alternative destinations in Asia for your next getaway if you want to travel without feeling like you're part of the Hunger Games!
1. Instead of Tokyo, visit Kyushu (Japan)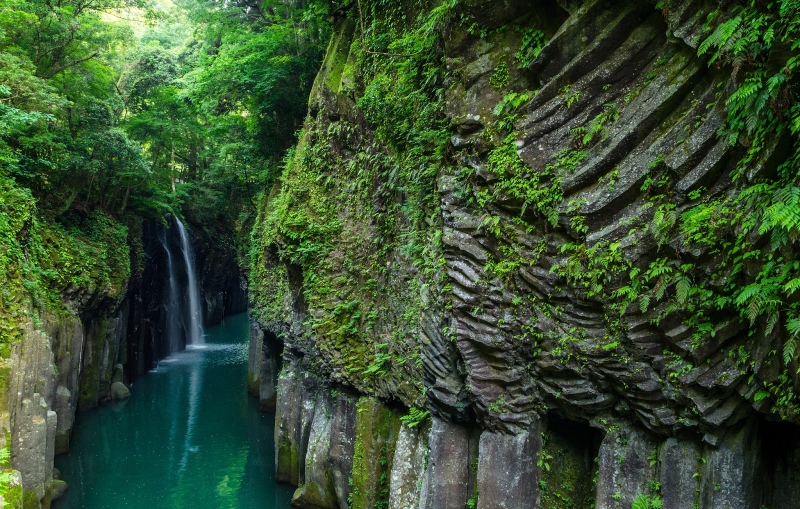 Despite being one of the four major islands of Japan, Kyushu is very often overlooked by travellers. Kyushu is home to cities like Fukuoka, (amazing ramen) Kagoshima, and Nagasaki. But what makes the island stand out as a viable alternative travel gem is its plethora of untouched natural beauty.
The island is filled with ancient forests, volcanoes and hot springs, making it an incredibly alluring place to visit. Some of the must-visit locations include Beppu Onsen, Mount Aso, and the stunning Takachiho Gorge.
If you really want to experience the rustic natural wonder of Kyushu, then head to Kagoshima and board a ferry to Yakushima, a remote island filled with natural wonders. No surprise then that Yakushima is listed as one of Japan's UNESCO World Heritage Site!
2. Instead of Seoul, visit Gwangju (South Korea)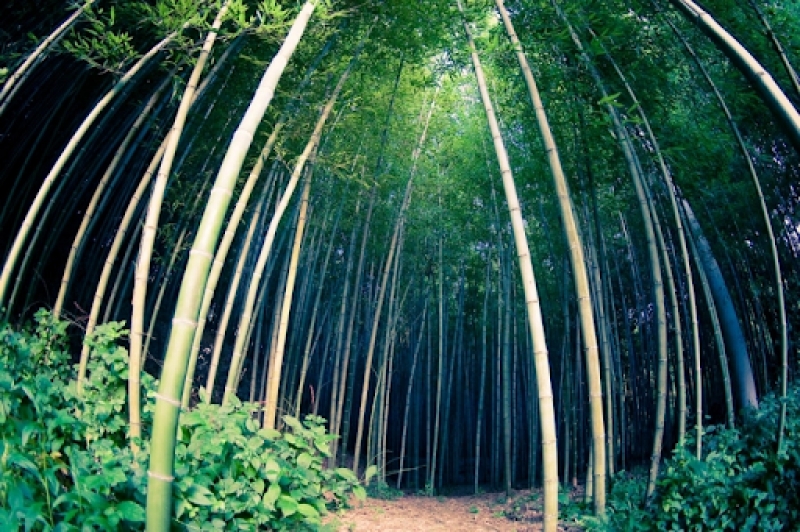 The quaint town of Gwangju is found in the heart of Jeolla Province, a region known for its colourful heritage, charming accent (satoori), and good food. While it doesn't possess the same vibes as metropolitan Seoul or the hospitality found in Busan, Gwangju certainly has plenty to offer.
Many Koreans consider the town to be the birthplace of South Korean democracy, being the site of the Gwangju Uprising which eventually led to the fall of authoritarian rule in the country. That's why you'll see plenty of commemorative statues and monuments dedicated to this defining moment in South Korea's history.
History aside, Gwangju is also famous for its good food (it has an entire street dedicated to Tteokgalbi, grilled beef short ribs!) If you ever find yourself in Gwangju, three places you shouldn't miss are: the mystical Damyang Bamboo Forest, 1913 Songjeong Market, and the colourful Yangrim-dong Village.
3. Instead of Bali, visit Sumba (Indonesia)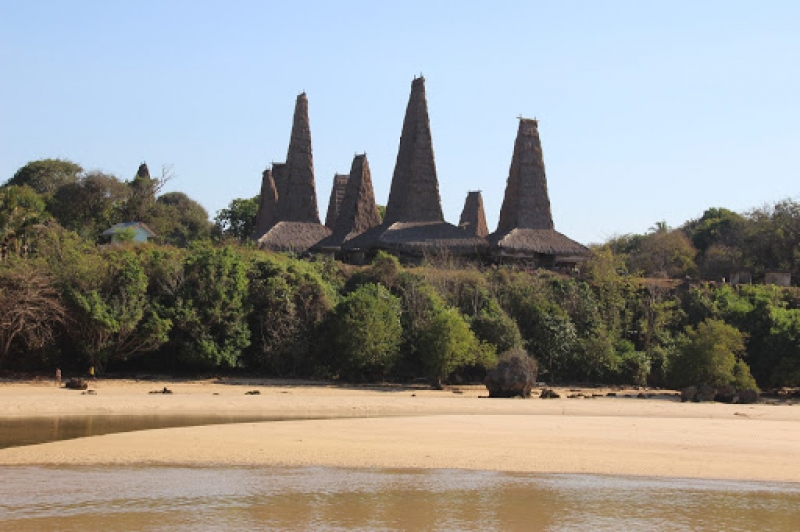 First of all, no, this island isn't the birthplace of Zumba, keep your bad puns to yourselves. Sumba is a massive island located an hour away from Bali and the countless hordes of annoying tourists. Sumba is actually twice the size of Bali and in this case, bigger is most certainly better.
Unlike Bali, the culture and way of life in Sumba has been left largely untouched. This is because the island doesn't get nearly as many visitors as Bali, or even Lombok for that matter. In Sumba, the verdant rainforest, terraced rice fields and sandy white beaches remain populated mostly by locals who still live by their ancient traditions.
In Sumba, you'll be able to enjoy some peace and quiet on the beach, immerse yourself in the native culture, trek through lush greenery, frolic in waterfalls and even explore secret coves and reef colonies. Bali might be more popular, but Sumba is the true island paradise we've all be crying out for!
Also read: 5 Alternate Islands in Indonesia for a Romantic Getaway 
4. Instead of Phuket Island, visit Koh Yao Noi (Thailand)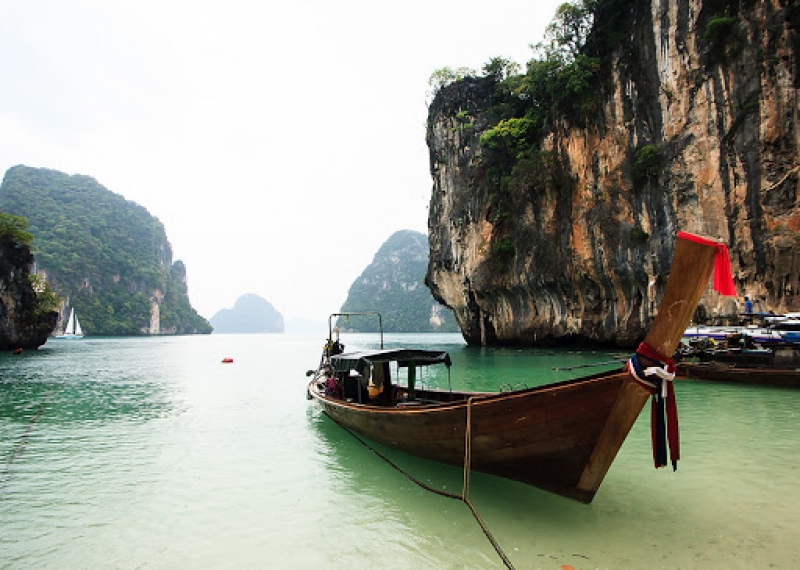 I think it's fair to say that most Malaysians are quite familiar with a Thai vacation. The country is, after all, right next to us! However, I'm sure many of us have had our fair share of Thailand's mainstream destinations.
Well, much like Sumba, Koh Yao Noi is an alternative Thai destination for those who love a good beach getaway but are sick of the crowds at Phuket and maybe even Koh Samui. Touted as one of the last remaining "unspoiled" islands in Southern Thailand, this lovely gem is just a short boat ride away from Phuket.
Here, you'll find private, secluded beaches, picturesque rice fields, and quiet mangrove and rubber plantations. You'll be able to truly relax and unwind here, far away from the noisy crowds, flashy neon (of shopping malls in Bangkok) and relentless parties at night (your liver will thank you!)
5. Instead of Bagan, visit Ngapali (Myanmar)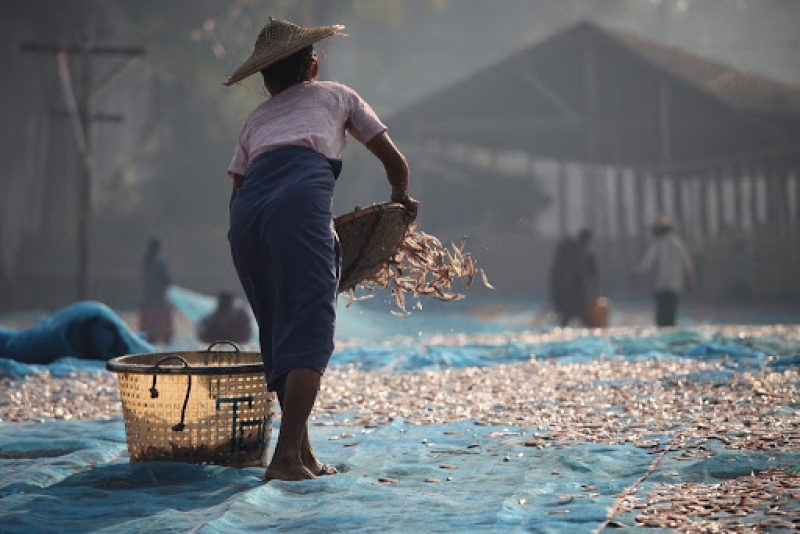 Okay, to be fair, Bagan itself is pretty much an underrated gem thanks to being cut off from the rest of the world for so long. Despite this, Bagan definitely sees a lot more visitors than the hidden gem of Ngapali.
While you won't see as many of Bagan's iconic temple complexes on this island paradise, what it does offer is the chance to get close to the local culture and live like a local. The island is filled with many quaint seaside villages, traditional fishermen and beaches under the shade of palm trees.
Watch as the local fishermen come home in the morning with their catch and sample some of the freshest seafood money CAN'T buy! If I were you, I'd hurry along to Ngapali as soon as I can because it won't be long before the rest of the world finds out about this lovely gem.
6. Instead of Hanoi (Vietnam), visit Vientiane (Laos)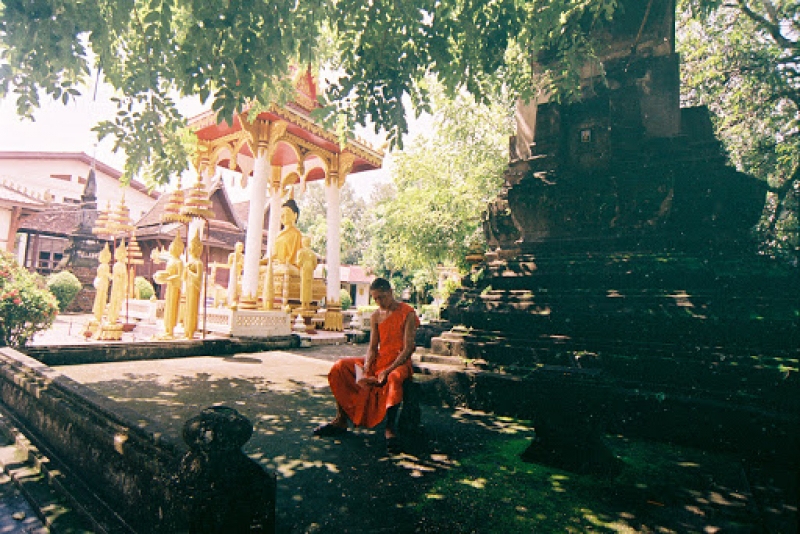 One of Hanoi's most enticing places is its French colonial quarter. There's just something irresistibly attractive about the colonial architecture intertwined with the local temples, pagodas and narrow street lanes. In fact, it's one of the reasons why so many tourists visit in the first place.
While Vientiane isn't as famous among the travel community as Hanoi, it also has its fair share of lovely colonial vibes, sacred temples and colourful culture. Despite the world around it, Vientiane remains a city that has managed to retain its traditional ambiance.
The streets are wide with little traffic and the main attractions such as the Ho Phra Keo temple complex are largely devoid of large tourist groups. Vientiane is such an undiscovered secret that you can actually shop for handicraft at authentic traditional street stalls without being pushed aside by other customers. Let's hope it stays that way!
7. Instead of Boracay, visit Palawan (The Philippines)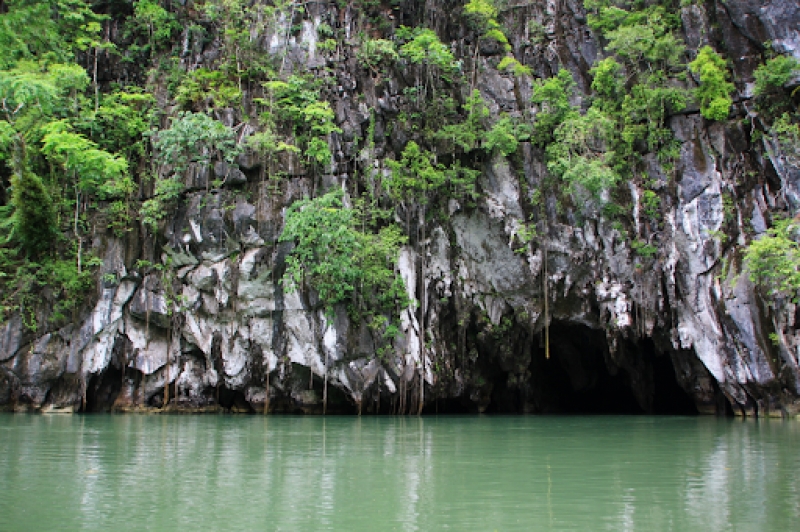 Boracay Island had been one of the most sought-after destinations within the region for the longest of times. However, it is precisely because of its overwhelming popularity that this island paradise quickly became overpopulated, polluted, and damaged. Ultimately, this led to its temporary closure in early 2018.
While Boracay is slated to reopen before the end of the year, now's a better time than any to look at a relatively underrated alternative: Palawan Island. Rated as one of the world's most beautiful islands, Palawan is an island paradise characterised by sandy beaches, turquoise rivers, and diverse wildlife.
Some of the must-visit places on Palawan Island are: the Insta-worthy Puerto Princesa underground river, Nagtabon Beach, and Talaudyong Beach, where you can kayak around the coast.
8. Instead of Taipei, visit Kaohsiung (Taiwan)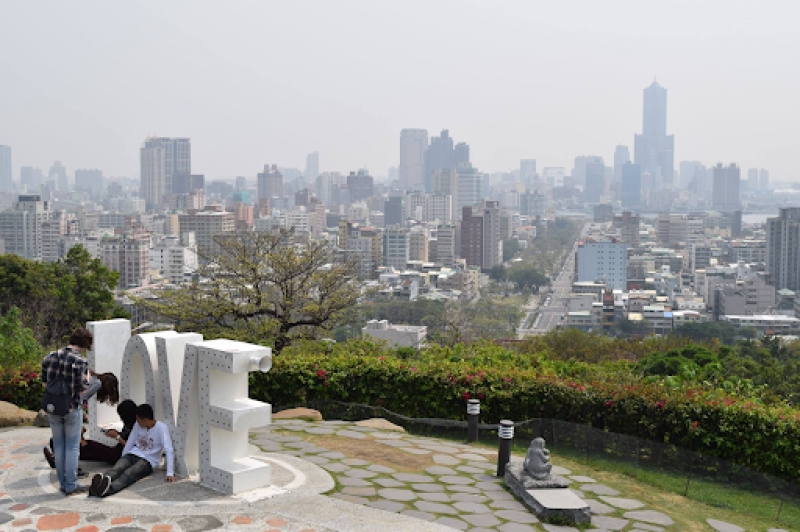 I'm taking nothing away from Taipei. It's a lovely city with vibrant, youthful vibes and a food scene to die for. However, if you ask me which city I prefer to travel in, it is undoubtedly Kaohsiung.
Located in the south of Taiwan, Kaohsiung offers the same metropolitan convenience as Taipei (convenient public transport and well-developed subway lines) minus the hustle and bustle of the major city. And tourists!
The atmosphere in Kaohsiung is more laid-back but it still offers some pretty incredible locations to discover. You could go for a leisurely hike up Shoushan, witness the majestic night scene at the city's famous Lotus Pond, or simply throng the Liuhe Night Market for some awesome eats! Believe me, when I first visited Kaohsiung, I almost didn't want to leave!
9. Instead of Ho Chi Minh City, visit Ninh Bình (Vietnam)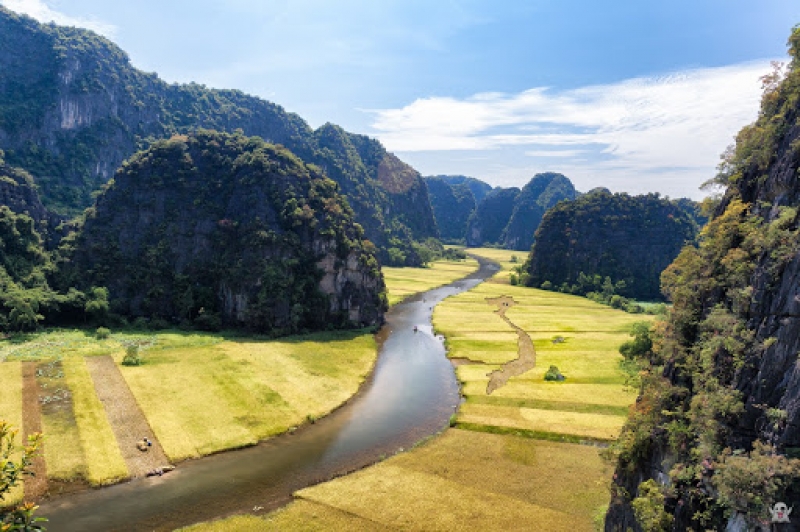 Ho Chi Minh City is one of Vietnam's top destinations which are insanely popular with backpackers. The busy streets, the phenomenal food, and the various important landmarks make it an amazing place to discover.
However, if you prefer to discover the rural side of Vietnam, away from the tourist crowds, then try the rural region of Ninh Binh instead! This lovely area offers an invigorating escape into nature, punctuated by quaint temples, verdant greenery, and enigmatic karst rock formations across lovely rice fields.
Some attractions not to be missed are: Tam Coc, the Trang An Grottoes, Hoa Lư Ancient Capital, and the Van Long Nature Reserve (I highly recommend this for an intimate experience with Vietnam's rural scenery).
10. Instead of Jakarta, visit Flores (Indonesia)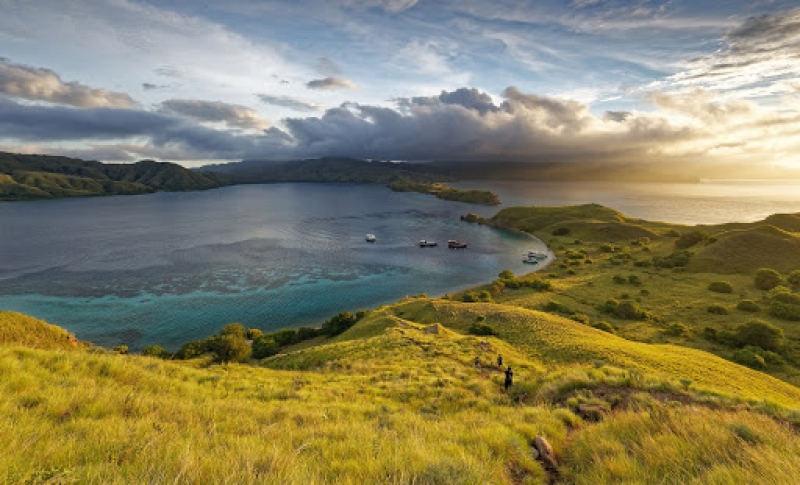 As the capital of Indonesia, Jakarta sees plenty of tourists arriving at the city every day. Add to that the already soaring local population and you might find it a little difficult to settle if you're the type of traveller who isn't fond of large crowds.
Which is why you'll want to give Flores a chance instead. Named after the Portuguese word for "flowers", Flores is an underrated island located between Komodo and the Alor Archipelago. It offers stunning coastal views, peaceful relaxation and alluring hiking paths.
Visit Komodo National Park to hang out with the infamous Komodo Dragons, or hike up Mount Kelimutu before daybreak to catch an awe-inspiring sunrise. If you have the time, make a detour to nearby Manggarai to visit the spider web rice fields in the area.
Towards Greener Pastures
And there you have it, 10 alternative destinations in Asia to enjoy a vacation minus the crowd of tourists! Which one of these are you most interested in visiting? Do you know any more destinations that deserve to be on this list? Let us know!
Also read: 7 Underrated Places in Asia for a Nature Escape in 2019