Who doesn't like Tokyo, am I right? The capital of Japan is full of fun, exciting things to do and quirky experiences to enjoy. It's a perfect balance of modernity and tradition, an ultra-modern metropolis set against rustic cultural remnants that celebrate the city's heritage. But with so many things to do in Tokyo, it can be easy to find yourself disorientated on your first visit.
Understandably, we want to try everything but that's easier said than done. Tokyo is a massive city, after all, and you could spend days exploring just one area! But for those who want to maximise your time in this famous metropolis, don't fret. This guide is for you! Here are the 28 essential things to do in Tokyo for all you first-time visitors!
Also read: Day Trips from Tokyo
1. Visit the iconic Sensoji Temple in Asakusa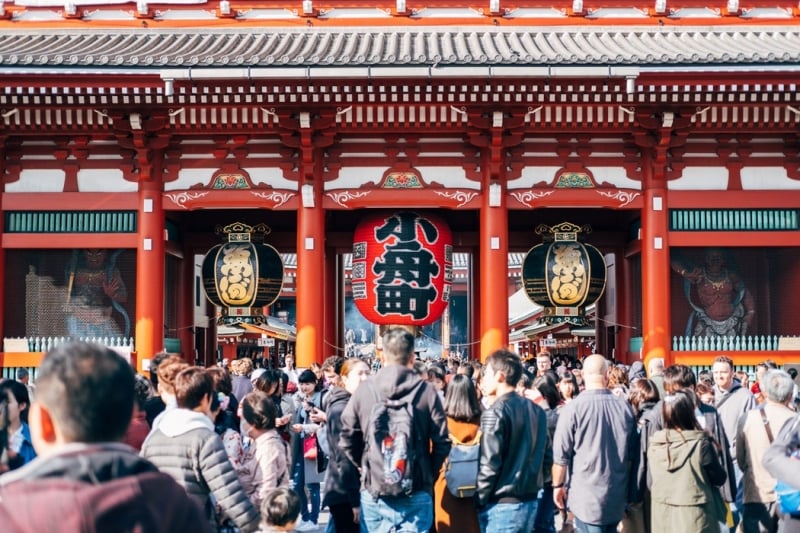 Located in the Asakusa District, Sensoji Temple is a shining example of Tokyo's deep-rooted cultural heritage. Tokyo's most colourful temple was actually built 645 A.D., making it the city's oldest Buddhist temple.
The most Insta-worthy location is the iconic main gate, called the Thunder Gate. You'll recognise it by the giant red lantern in the middle. Beyond the Thunder Gate is a shopping street that stretches about 200m. Along it, you can find traditional Japanese handicraft, including fans and yukata, and even some traditional snacks too!
For an added experience, you can also rent a kimono nearby (there are some along the way as you walk from Asakusa Station to the temple) for more Insta-moments. I've not been to Japan in two years but the last time I was there, kimono rentals went for an average of 5,000 Yen (RM185) for a day. You need to return the kimono by 6 p.m. though so don't miss the time!
2. Take photos at iconic landmarks throughout the city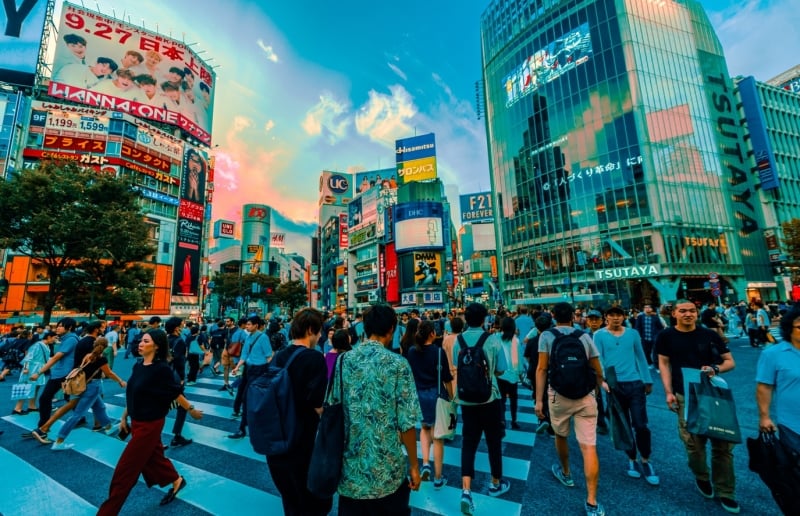 It's a universal fact that nobody can resist a good photo while in Tokyo. There are plenty of beautiful places for photos, especially during cherry blossom season but some of the places I recommend for the most ambient photos are the Tokyo Metropolitan Government Building (the one that gets destroyed in almost every monster film), the iconic Shibuya Crossing, and the Hachiko statue right next to Shibuya Station.
3. Don't forget to take a picture of the Statue of Liberty…wait, nani? (Odaiba)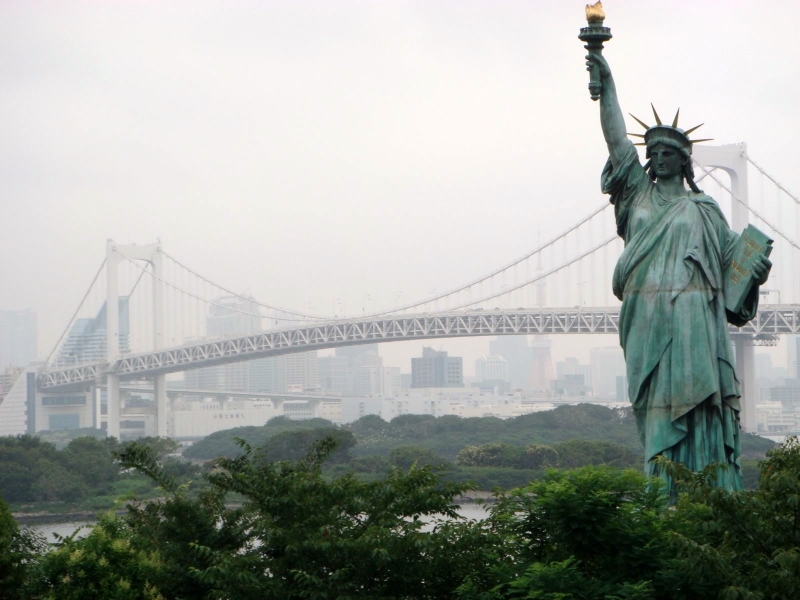 Yes, I wasn't kidding! Odaiba is a quirky entertainment district set on a man-made island in Tokyo Bay. Set across from the popular Rainbow Bridge (visit at night for incredible views), Odaiba is a popular spot for hanging out with friends and going on dates.
The thing that stands out the most however, is the replica of the Statue of Liberty! Though it is not as gigantic as the original, you can still rib a few of your friends if you can work your angles just right!  
4. Chill out for a day at Ueno Park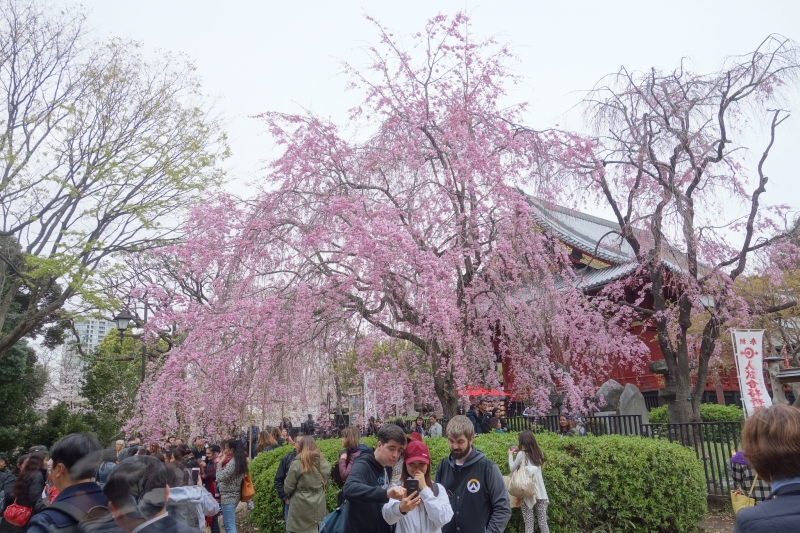 Ueno Park is located next to Ueno Station and is one of Tokyo's most frequently-visited public parks. It is exceptionally beautiful during sakura season and many tourists choose to rent a boat and paddle out to Shinobazu Pond during this time to admire the cherry blossoms from the water.
Apart from stunning views from March to May, Ueno Park is also home to Ueno Zoo, Japan's first ever zoological garden. History and art buffs will also be able to enjoy insightful visits to the Tokyo National Museum and Tokyo Metropolitan Art Museum.
5. Catch a sumo match at Ryōgoku Kokugikan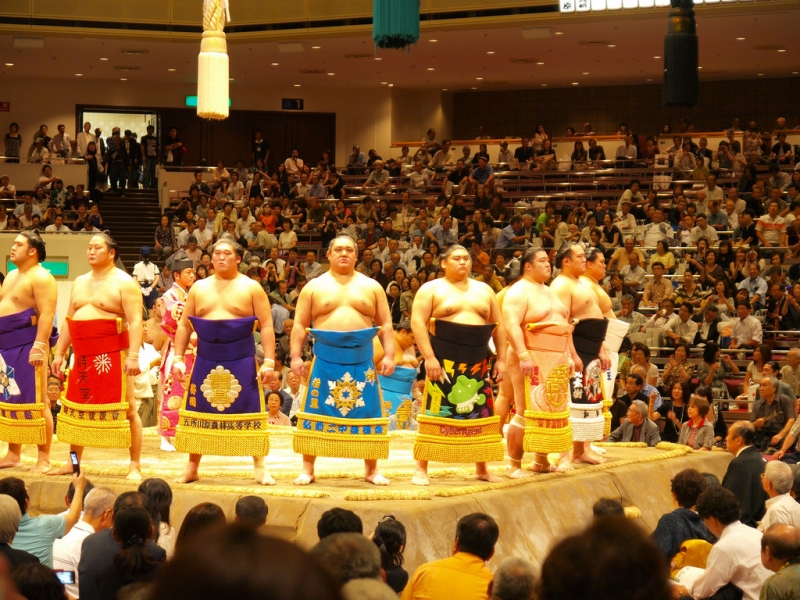 6. Enjoy a traditional kabuki performance at Kabukiza Theatre
7. Observe a traditional Japanese wedding at Meiji Shrine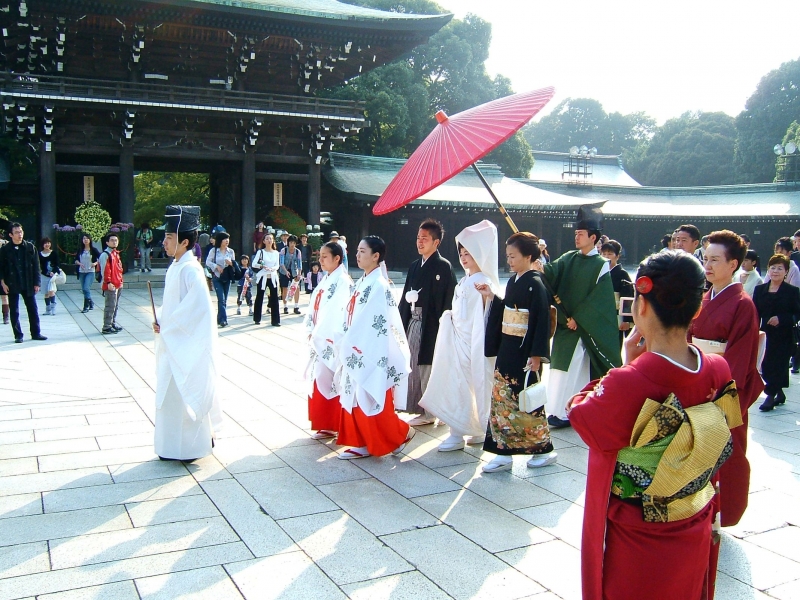 One of the places I really enjoyed visiting was Meiji Shrine. Located next to Yoyogi Park (another must-visit place to enjoy youth culture), the Meiji Shrine is surrounded on all sides by greenery, offering a refreshing escape from the hustle and bustle of city life.
Built in dedication to Emperor Meiji who was a great poet, the Meiji Shrine offers visitors a chance to pick a random souvenir containing excerpts of Emperor Meiji's poetry. There are also shrine maidens around selling omamori (traditional Japanese good luck charms).
If you're lucky, you might even be able to witness a traditional wedding ceremony! Though try not to spook the bride and groom by getting too many photos, okay?
8. Keep up with the latest fashion trends at Harajuku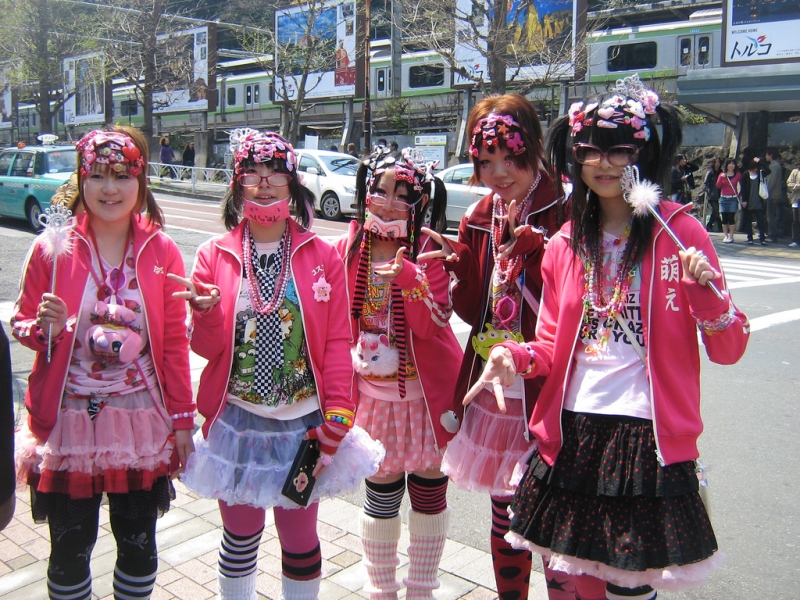 9. Experience a unique culinary adventure unlike any other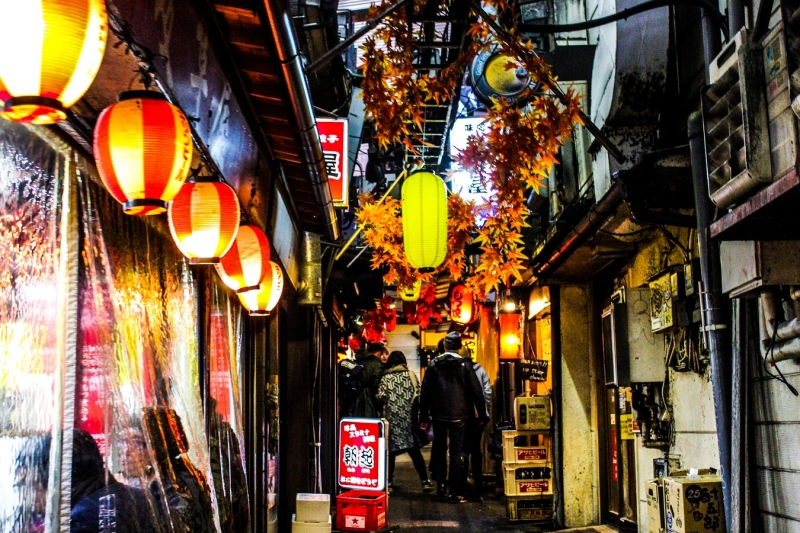 Being the tech-savvy people that Malaysians are, I'm sure many of us know about some of the quirkier dining experiences you can have in Japan. From robot restaurants to entire eateries dedicated to J-Pop idol fandoms (usually in Akihabara), there are plenty of unique options to choose from for an unforgettable dining experience.
However, my favourite has to be the Izakaya. For the uninitiated, an Izakaya is a casual Japanese gastropub, like the ones you see in movies and dramas. Lively and cosy, Izakayas are a good way to get decent food without breaking the bank and to get close to the local culture. If you're looking to experience Japanese dining with a warm, rustic atmosphere, I recommend hitting up the Izakaya Alley in Shinjuku, where you'll find many such establishments.
10. Enjoy an awesome sushi meal…standing up!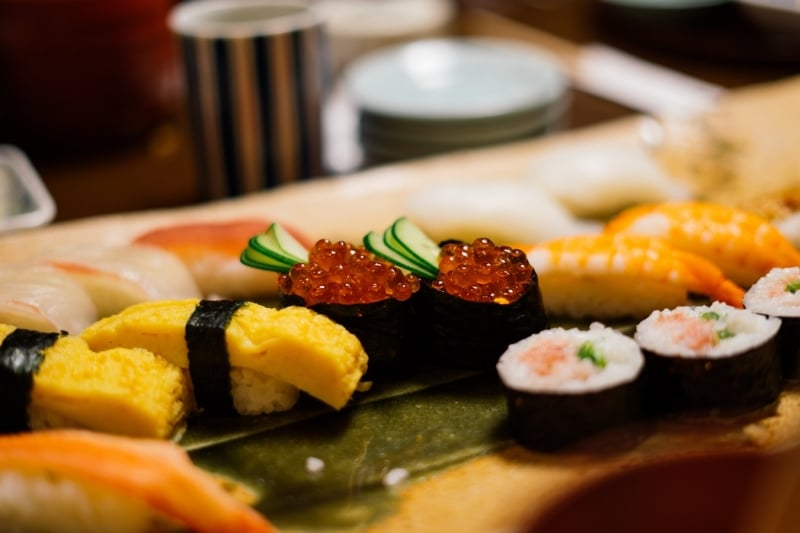 What's a trip to Tokyo without some sushi, eh? However, don't just go for those conveyor belt sushi stores, we have those in Malaysia lah! Try something different! Head to Shinjuku and you'll find plenty of standing sushi bars. As the name implies, you stand throughout your entire meal!
The concept was created to accommodate nearby office workers who had little time to enjoy a meal. So they would walk in, eat their sushi while standing up, and then leave. It's a pretty good experience and the sushi is divine! If you're really feeling adventurous, you can even try omakase, which translates to "I leave it up to you". With this option, you don't get to choose what you want, the chef will simply prepare what he thinks is best and serve it to you!
Just one note though: in Malaysia, we're used to having the wasabi served to us on a separate small saucer. Here, the wasabi is already slipped into the sushi, according to the amount which the chef thinks provides the best taste. So, don't go looking for extra wasabi, and tell the chef beforehand if you can't handle the spiciness!
11. Stuff yourself with food from a convenience store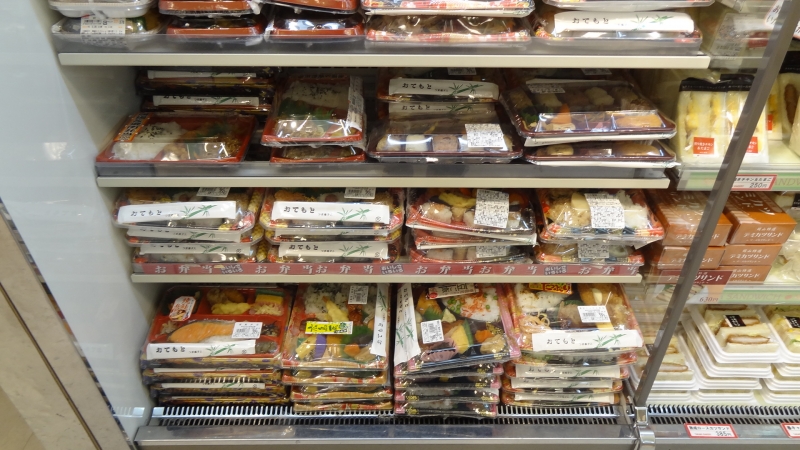 12. Stop by a quirky themed cafe for tea or coffee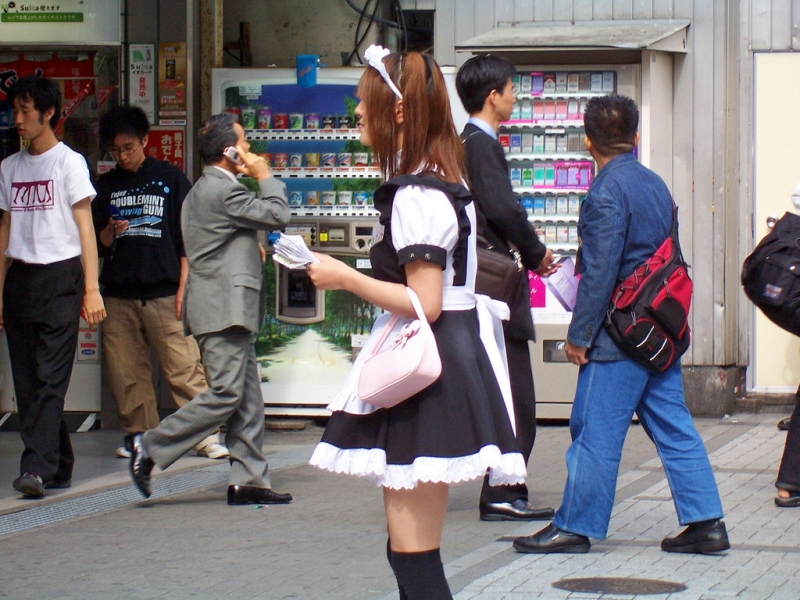 Most of these cafes are found in the Akihabara District. You'll find plenty of promoters on the street beckoning you to their cafes. These range from maid and butler cafes to animal cafes like cat and owl cafes.
I recommend going for the owl cafes and the maid cafes since you really can't find those in Malaysia easily. The average charge for maid cafes is about 500-700 Yen (RM20 – RM30) per hour. One thing to remember is to be polite and ask nicely if you want a picture with the maids or with the owls/other cute animals in the cafe.
13. Unleash your inner otaku at Akihabara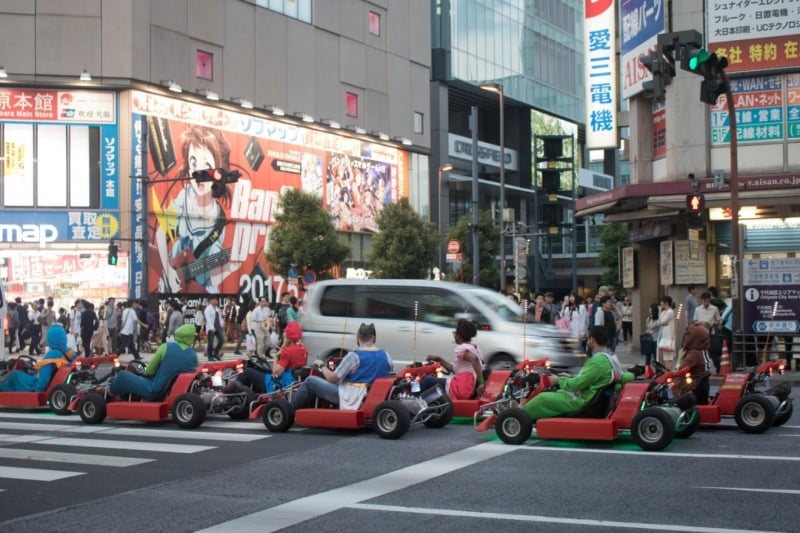 Speaking of Akihabara, anime fans definitely will want to add this place to their bucket list. It's like an anime otaku's utopia, with J-Pop music blasting from every corner and giant LED screens playing the latest anime trailers. You'll find plenty of anime merchandise stores and J-Pop fans can also enjoy an AKB48 concert at the AKB48 Theatre.  
Fans of video games will also love this area as there are plenty of shops selling the latest games, including some that you can't find in Malaysia (ahem, you know the kind). You can also live your dream of playing real-life Mario Kart (the above picture says it all) and shop for the latest gadgets and gizmos.
14. Indulge in Japanese arcade culture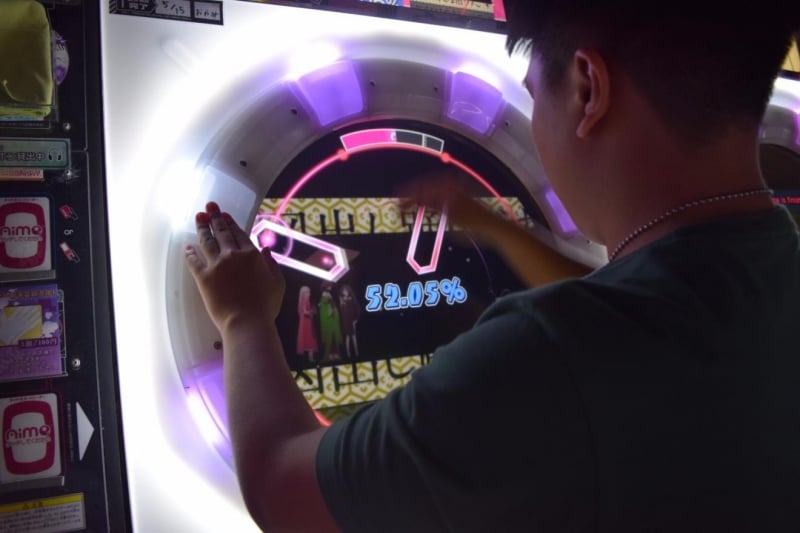 While you're in Tokyo (especially in Akihabara), take the chance to visit a Japanese arcade. They are way, WAY better than the ones we have in malls in Malaysia and are a truly fun experience. You should try pachinko, which is like the Japanese slot machine, though it's usually played more as a recreational activity.
Alternatively, you could join in on a casual sparring session with other Japanese gamers at the arcade. Fair warning: they're really good! I thought I was an expert in Tekken (Hwoarang ftw!) but my opponent completely wiped the floor with me!
15. Catch a stunning bird's eye view of Tokyo from the Tokyo Skytree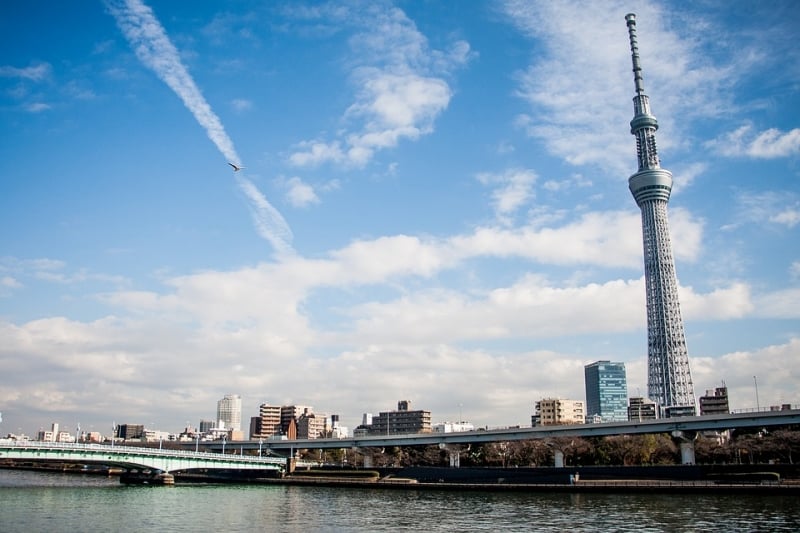 16. Catch a live tuna auction at "Tsukiji Market"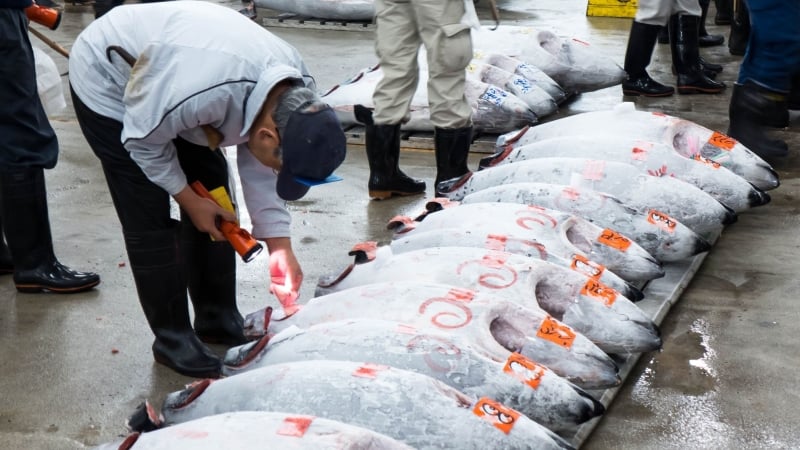 Tsukiji Market's live tuna auctions are famous throughout the world and most people consider them a must-try experience in Tokyo. However, take note that "Tsukiji Market" has moved to a new location so if you want to catch the live tuna auctions, you'll need to head to Toyosu Market instead.
That being said, the outer market of Tsukiji Market still operates today and is a good spot for grabbing a bite to eat for breakfast.  
17. Pay tribute to one of the masterminds of anime at the Ghibli Museum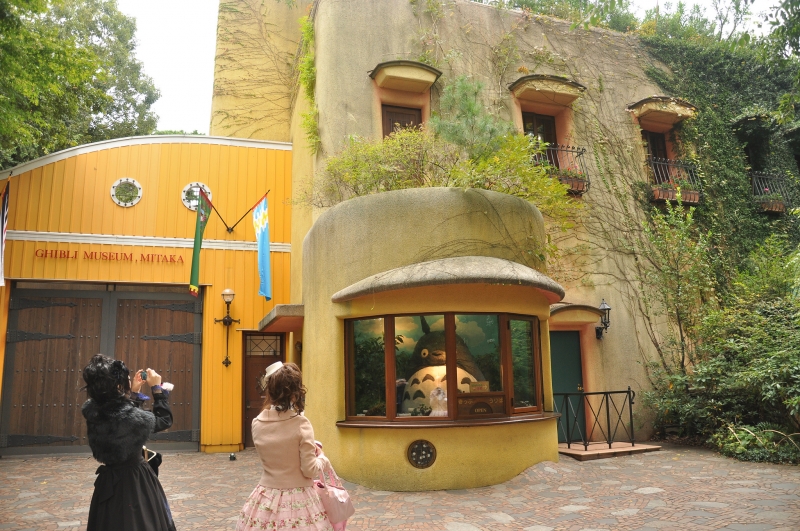 18. Find your inner zen at Shinjuku Gyoen, Tokyo's largest and most popular park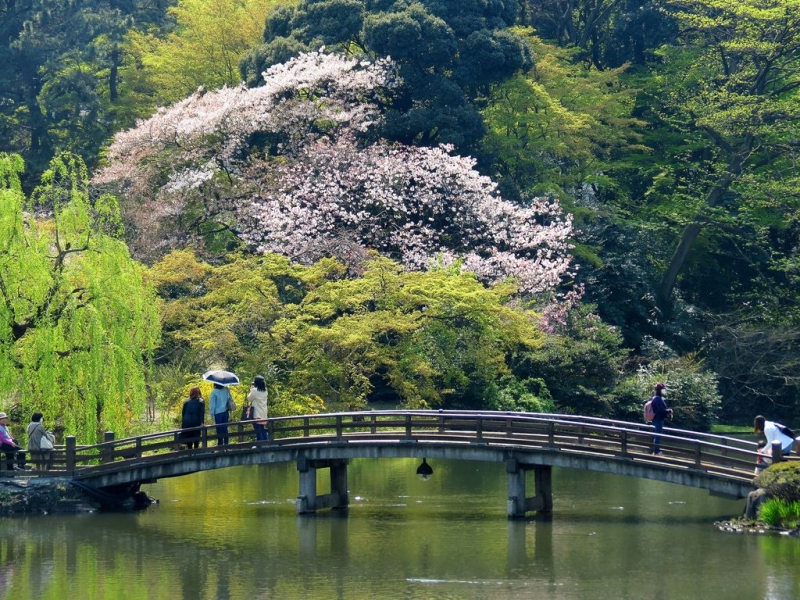 19. Admire the majesty of the Imperial Palace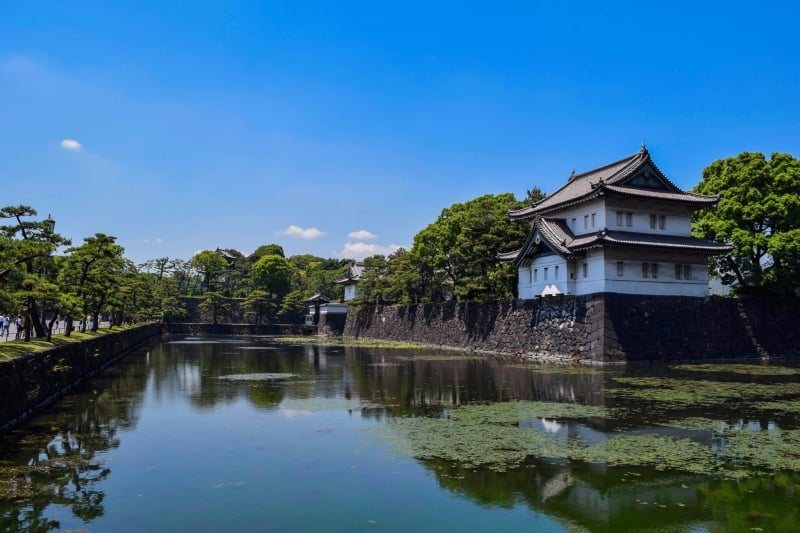 Pro tip: visit during cherry blossom season. The Imperial Palace is located in an ambient park and during sakura season, the flowers blossom, providing an exceptional backdrop for stunning photos.
20. Explore the more rustic side of Tokyo by visiting YaNeSe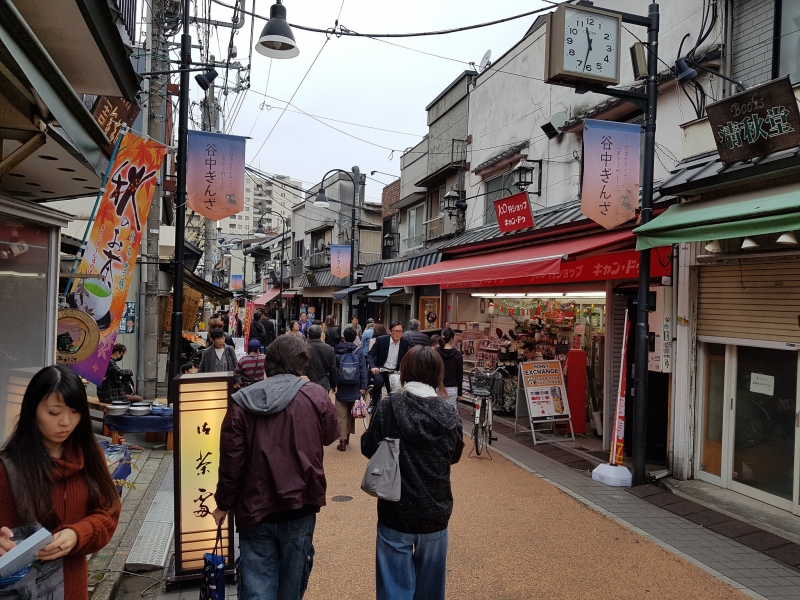 YaNeSe actually stands for the three neighbourhoods of Yanaka, Nezu, and Sendagi. If you've somehow grown tired of Tokyo's metropolitan vibe and just want to escape from the bustling city for a bit, YaNeSe provides a refreshing change of environment.
These rustic "old towns" of Tokyo are a far-cry from the dizzying skyscrapers in areas like Shibuya and Shinjuku. Here, you get an authentic taste of what Tokyo used to be like before it developed into the megacity it is today.
21. Master the art of Japanese swordsmanship (Batto) at HiSui Tokyo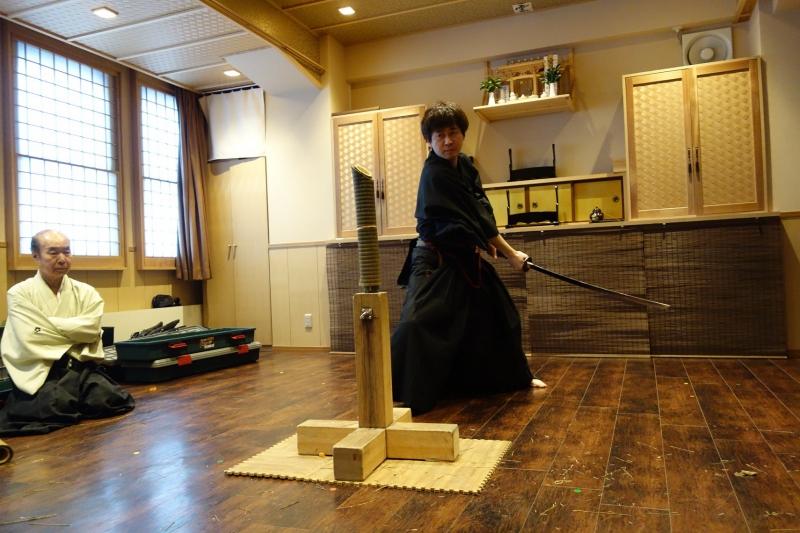 Hands up if you've seen Samurai X before! For those who've seen the anime series, you're probably familiar with the name 'battousai'. Aside from being a menacing nickname, the word "batto" actually comes from the word "battojutsu", a traditional Japanese form of swordsmanship involving the katana.
If you've ever wanted to be like Kenshin for a day, head on over to HiSui Tokyo and sign up for the samurai experience plan where you can try out some battojutsu of your own. You can also experience other forms of traditional culture, but let's be honest, nothing is cooler than wielding a live katana!
22. Learn about the history of Japan at the Edo-Tokyo Museum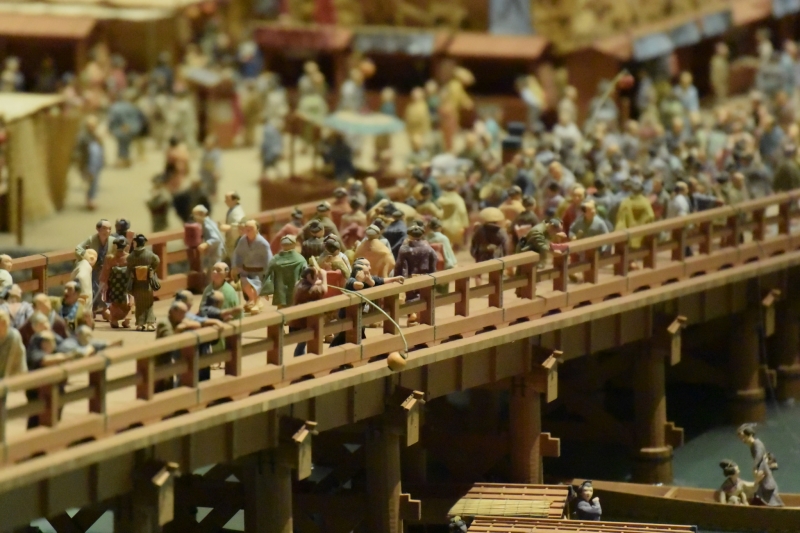 23. Alternatively, visit the unique Meguro Parasitological Museum instead!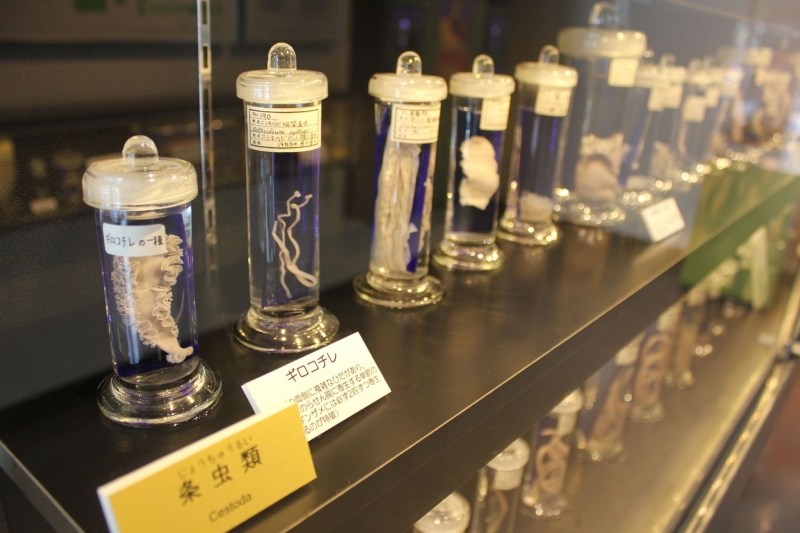 First of all, oh, hell no! Sorry, lost my bearings there a bit. Anyway, the Meguro Parasitological Museum exhibits more than 300 parasite specimens in various test tubes of different sizes. The "exhibits" come in various shapes and sizes with different floors dedicated to different types of parasites. The most gruesome of them all has to be the floor dedicated to parasites that infect humans. -shudders-
The museum actually started as a private research facility established in 1953 (totally not zombie apocalypse scenario, right?) and was for nothing more than education.  However, it quickly became one of Tokyo's most bizarre tourist hotspots, even finding popularity among couples! Admission is free but take note that the museum is closed on Mondays and Tuesdays.
24. Spend a fun day at the world's only DisneySea in Tokyo Disneyland
25. Stay a night at a capsule hotel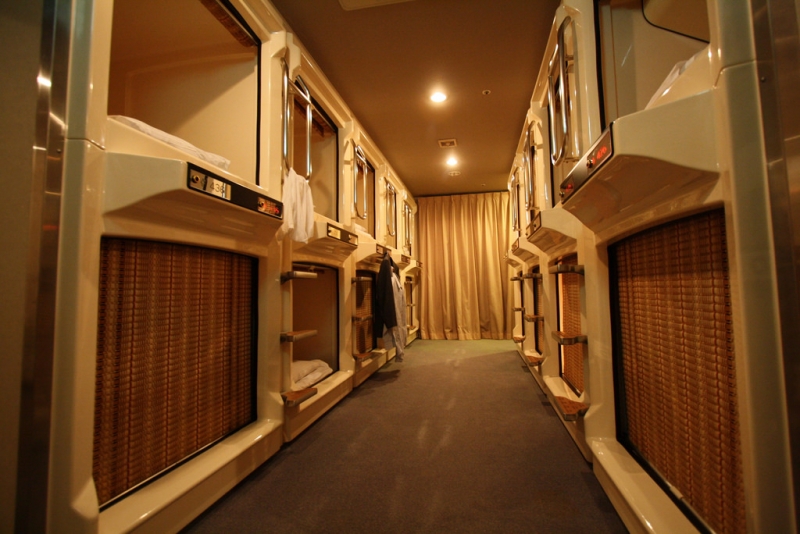 Even though you can find capsule hotels in many parts of Malaysia these days, nothing beats experiencing staying in one in Tokyo. For those who've not tried it, a capsule hotel is exactly as it sounds. Instead of a room, you get a capsule pod equipped with a bed, maybe some shelves, and, occasionally, a mini-television.
It sounds incredible that a mere capsule pod can hold so much but believe me, it's actually quite a comfortable experience. Most people fit perfectly into the pods and because many office workers use these hotels alongside tourists, there's often a curfew for noise levels. This means you'll definitely be able to enjoy some peaceful rest here.
If you're planning to stay in one, take note that some capsule hotels are strictly gender-specific, so there are male-only and female-only establishments. So, make sure you book the right one to suit your travel needs!
26. Buy something from the vending machine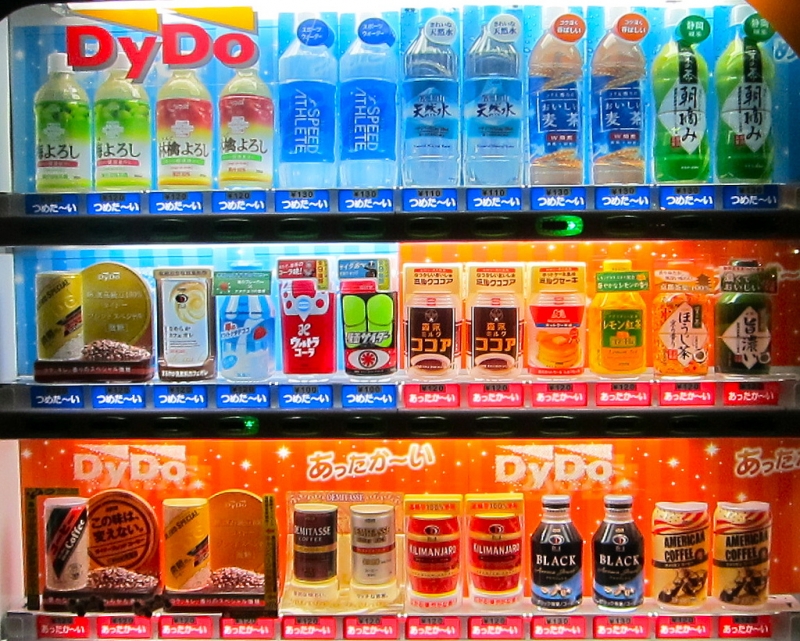 Japanese vending machines are incredible. Sure, there's the usual ones which sells drinks and some more advanced ones selling food, but there are even vending machines in Tokyo selling cigarettes, fresh groceries, and more!
Call us lame, but we actually recommend checking out the vending machines you pass by in Tokyo. You never know what kind of surprises you might find inside!  
27. Soak in a relaxing hot spring at Ooedo Onsen Monogatari
Image credit: Sergey Vladimirov
28. Enjoy the nightlife at the Ginza District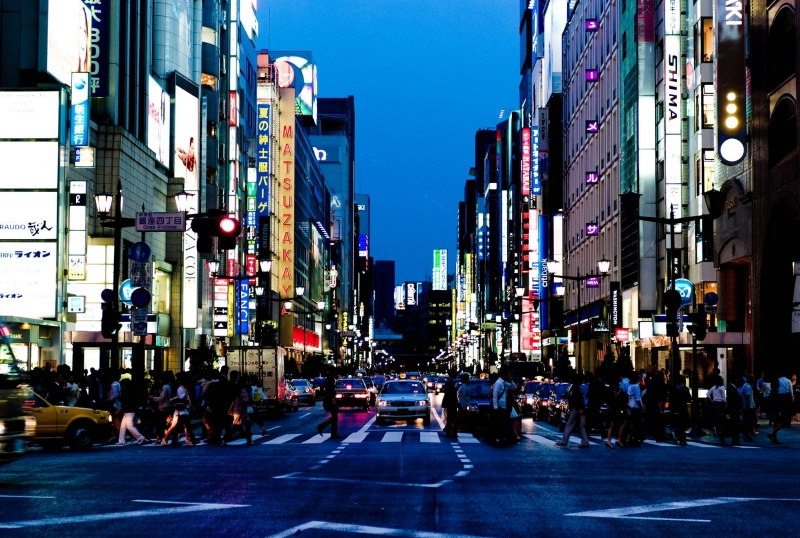 To top off your day in Tokyo, we recommend hitting up the Ginza District for some shopping and, more importantly, to experience the nightlife in Tokyo. There are plenty of bars, restaurants and clubs in the area and you'll find plenty of tourists there. That being said, the Ginza District is one of the pricier areas in Tokyo, so you might want to go easy on your wallet.
However, I recently stumbled upon this place called the Three Hundred Bar where everything (food and drinks) is sold for only a flat price of 300 Yen (RM12)! The bar runs on a coupon system with each coupon costing 300 Yen. Buy as many coupons as you want and simply exchange them for food and drinks, including cocktails. It's an incredible concept, especially in such an expensive neighbourhood. Definitely something I'm going to try the next time I'm in Tokyo!
And there you have it, a complete guide to the best things to do in Tokyo for first time visitors! What are you waiting for? Japan's capital city awaits!
Want to start your vacation in Japan but lacking funds? Check out our in-depth guide to budget travel in Japan!