I don't have the official numbers but it's safe to say that Japan is one of the top travel destinations for Malaysians. The most commonly visited cities in Japan are Tokyo, Kyoto and Osaka. But even if you stay in Tokyo for the majority of your trip, you can still enjoy the many wonderful sights and cultures of Japan!
That's because surrounding Tokyo are many charming locations that have somehow escaped mainstream attention. Not only do these hidden travel gems offer spectacular experiences, they're also incredibly easy to reach! Thanks to Japan's efficient public transport, these places make for the most ideal day trips from Tokyo! Let's check them out!
Here are 13 easy day trips that you can take from Tokyo.
Getting the JR Rail Pass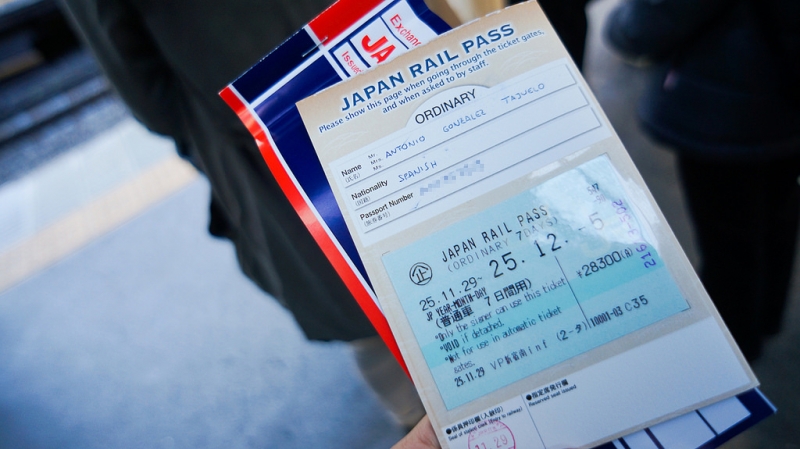 As with any trip to Japan, you'll want to get a JR Rail Pass. This all-in-one transportation pass offers unlimited rides on most trains, shinkansen (bullet trains), and JR-operated buses across Japan.
Coming in validity periods of 7, 14, and 21 days, the JR Rail Pass will help you save a lot in terms of transport fare. A single round trip on the shinkansen alone can easily cost RM400 without the pass! It is essentially your best friend if you're planning to travel around a lot within the country.
While you can buy a JR Rail Pass in Japan, I recommend getting it from a licensed overseas agent because it's a little bit cheaper. In general, expect to pay 29,110 JPY (RM1,070.50) for an adult pass that's valid for 7 days. If you opt for the Green Pass (for premium and first-class seats), it'll set you back 38,880 JPY (RM1,430).
If you think the JR Rail Pass is too expensive, you can also have a look at some of the other transport passes available. For most of the areas we're visiting in this list, you might wanna take a look at region-specific passes like the JR East Passes (for Tohoku, Nagano, and Niigata regions), and the JR Tokyo Wide Pass (for areas near Tokyo).
1. Yokohama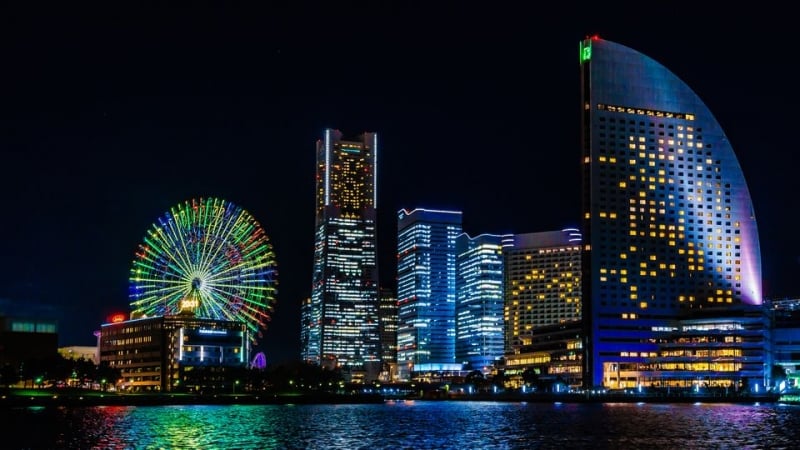 Yokohama is the second most populated city in Japan, with close to four million inhabitants. Rising from a humble fishing village to a major port city at the end of the Edo period, Yokohama is a bustling city with a lively art scene, ambient cafes, and quirky museums.
Some of the attractions you don't want to miss are the stunning Sankeien Garden, the unique Cup Noodles and Ramen Museums, and one of the world's biggest Chinatowns. If you're visiting the city at night, don't forget to head to Minato Mirai for a memorable night view of the harbour!
How to get there: At Tokyo Station, board a JR Tokaido Line train towards Yokohama Station.
Average cost: 470 JPY (RM17) one way.
Estimated travel time: 25 minutes
2. Kawasaki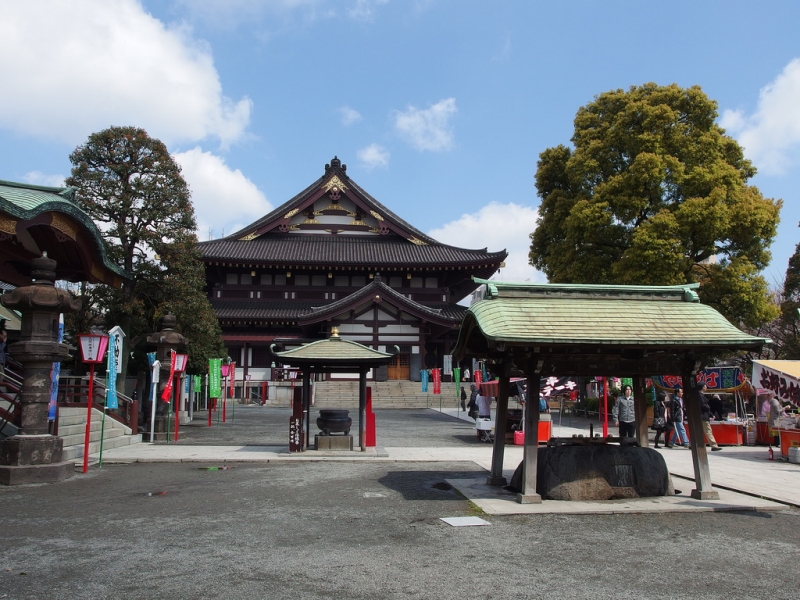 The coastal city of Kawasaki lies between Tokyo and Yokohama. While the city centre is found near a heavily industrialised waterfront, the rest of Kawasaki is relatively peaceful and quiet.
Since it's not a usual tourist destination, Kawasaki offers visitors the chance to explore its every corner at a leisurely pace. Two of its most popular attractions are the picturesque Kawasaki Daishi Temple and the Nihon Minkaen Museum. This open-air folk village museum is centred around life in the Edo period, featuring preserved buildings from that historical period.
If you love arcades, then you'll definitely want to check out Anata no Warehouse before heading back. Set in a dystopian post-apocalyptic warehouse, the arcade is extremely cool and a great place to let off some steam by shooting zombies and playing pool.
How to get there: From Tokyo Station, simply hop on a train on the JR Tokaido Line towards Kawasaki.
Average cost: 310 JPY (RM11.50) one way.
Estimated travel time: less than 30 minutes
3. Odawara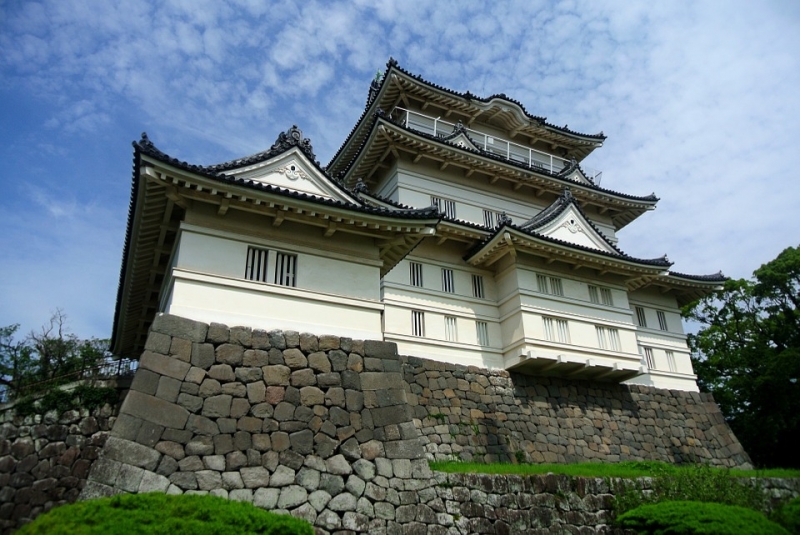 The most famous landmark in Odawara is its iconic castle keep. Built in the mid 15th century, Odawara Castle is steeped in history and has seen its fair share of destruction. In fact, the castle keep has been rebuilt several times, the latest being in 1960 when it was reconstructed based on drawings from the Edo Period.
If you're a fan of charming plants and greenery, make sure to stop by the Tsujimura Botanical Gardens to admire the seasonal blooms. Once you're done admiring the beautiful castle and the colourful flowers, head to the Odawara Fish Market Den for a (super) fresh bowl of fish/seafood donburi (rice bowl) to round off the day.
How to get there: For the fastest way, head to Tokyo Station and board the Tokaido-Sanyo Shinkansen to Odawara Station.
Average cost: 3,500 JPY (RM128) one way.
Estimated travel time: 35 minutes
4. Chiba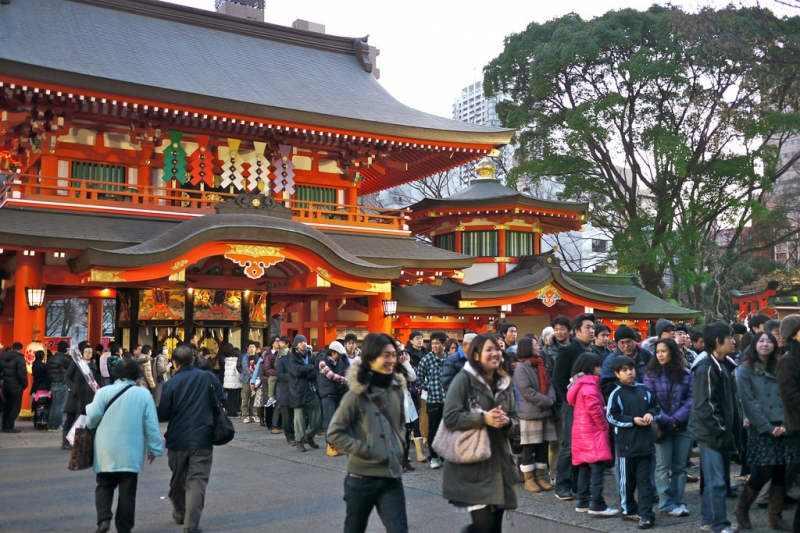 While you might not have heard of Chiba Prefecture before, you've probably set foot in the region already. That's because Narita International Airport, Japan's busiest airport, is located here.
Lying east of Tokyo, Chiba City is the capital of Chiba Prefecture (well, duh, am I right?). Exuding a perfectly balanced ambiance of modernity and tradition, Chiba City's most popular spot is the Chiba Port Tower which allows visitors an elevated 360-degree view of the city. Apart from that, you should also visit the beautiful Chiba Shrine, and the Chiba Museum of Art. Moreover, the city is a gateway to the Boso Peninsula, one of the most beautiful places in the Kanto Region.
How to get there: From Tokyo Station, hop on the Sobu Line and head towards Chiba Station.
Average cost: 640 JPY (RM23.50) one way.
Estimated travel time: 40 minutes
5. Kamakura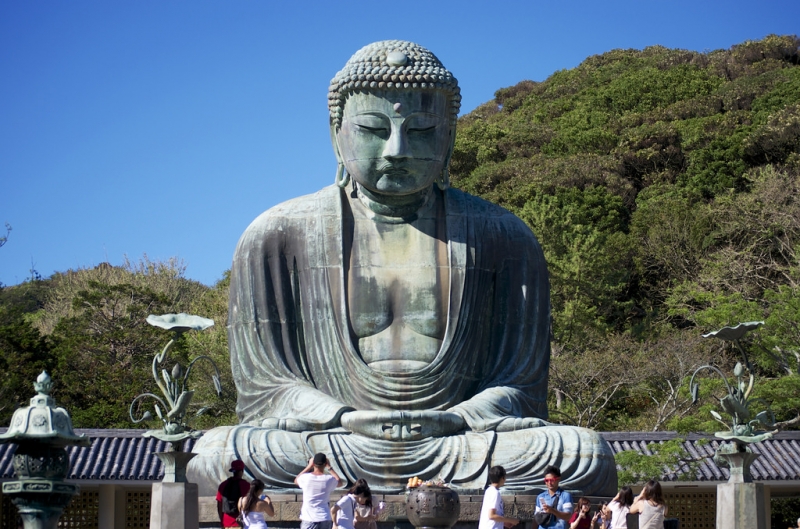 Unlike some of the other destinations on this list, Kamakura is quite a popular tourist destination. Dubbed the "Kyoto of Eastern Japan", this humble city is home to numerous temples and shrines.
Up until the 14th century, Kamakura was the political centre of Japan under the Minamoto shogunate, which is why you'll find plenty of historical monuments scattered throughout the city. There are also plenty of scenic hiking trails for those looking for some bonding time with nature.
Must-see attractions here include the Great Buddha, the Hasedera and Hokokuji Temples, Hachimangu Shrine (the city's most important Shinto shrine) and more!
How to get there: Board the train on the JR Yokosuka Line at Tokyo Station bound for Kurihama. Hop off at Kamakura Station.
Average cost: 920 JPY (RM34) one way.
Estimated travel time: 50 minutes
6. Kawagoe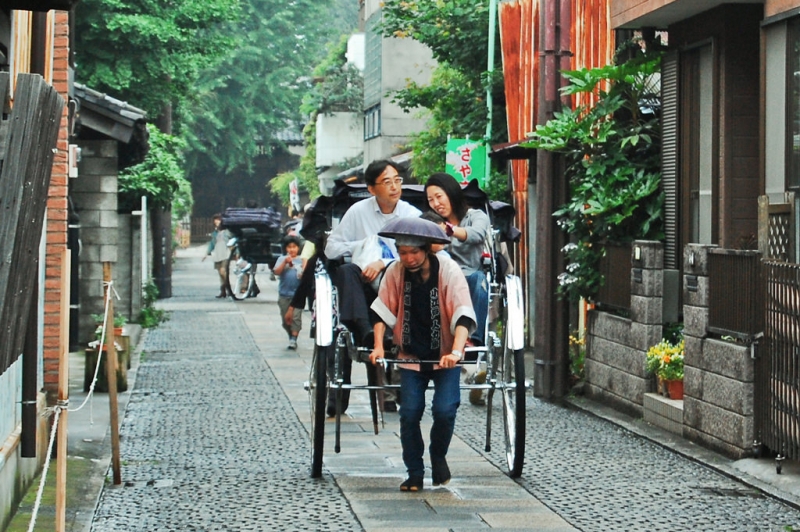 The most important thing you should know about Kawagoe is its nickname: Little Edo. You'll understand why it is named so the moment you enter Kurazukuri Street. Well-preserved clay warehouses from the Edo Period line both sides of this popular street. As you stroll through, you will feel as if you've somehow been transported back in time to the Edo Period yourself!
Kitain Temple is one of the most important temples in the region, housing the only remaining structures of the historical Edo Castle: Honmaru Goten. If you have the time, you should head back to Kurazukuri Street and make a beeline for Candy Alley, where you can sample some tantalising traditional candy.
How to get there: For the cheapest and fastest way, head to Ikebukuro Station from Tokyo via JR Yamanote Line and transfer to the Tobu-Tojo Line towards Kawagoe Station.
Average cost: 670 JPY (RM25) one way.
Estimated travel time: 1 hour
7. Takasaki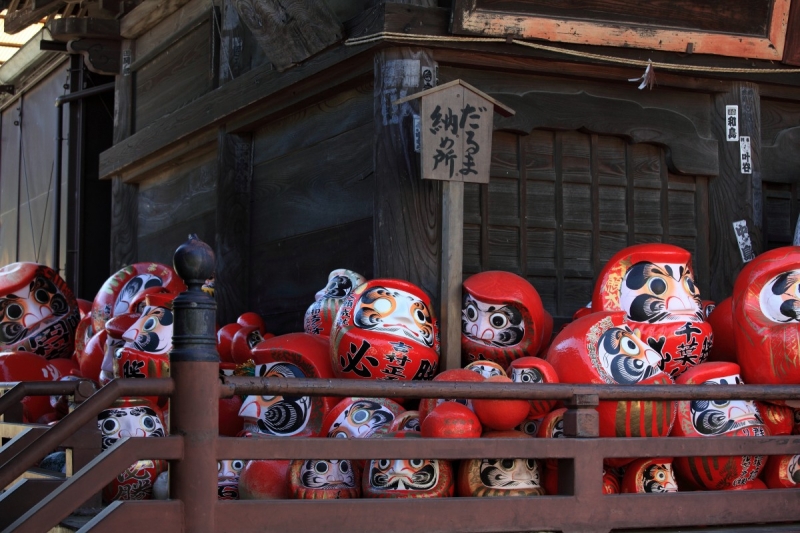 Takasaki is an obscure travel gem that sadly not many people know about. Nestled within Gunma Prefecture, the city is perhaps most famous for being the place of origin of the Daruma.
For the uninitiated, a daruma is a traditional, round-shaped doll modelled after Bodhidharma, a Buddhist monk who founded the Zen tradition of Buddhism. While the dolls vary in design, they are generally painted red and are said to bring good fortune.
The Jiganin Temple is where you will find daruma dolls of all shapes and sizes. The complex is also located next to one of the largest Kannon (Guanyin) statues in Japan (about 40m tall!). Before heading back, you might want to visit the Ishihara Machi Shopping Street to get your hands on some traditional souvenirs.
How to get there: Hop on the Joetsu Shinkansen towards Niigata and stop off at Takasaki Station.
Average cost: 5,130 JPY (RM188) one way.
Estimated travel time: 1 hour and 10 minutes
8. Enoshima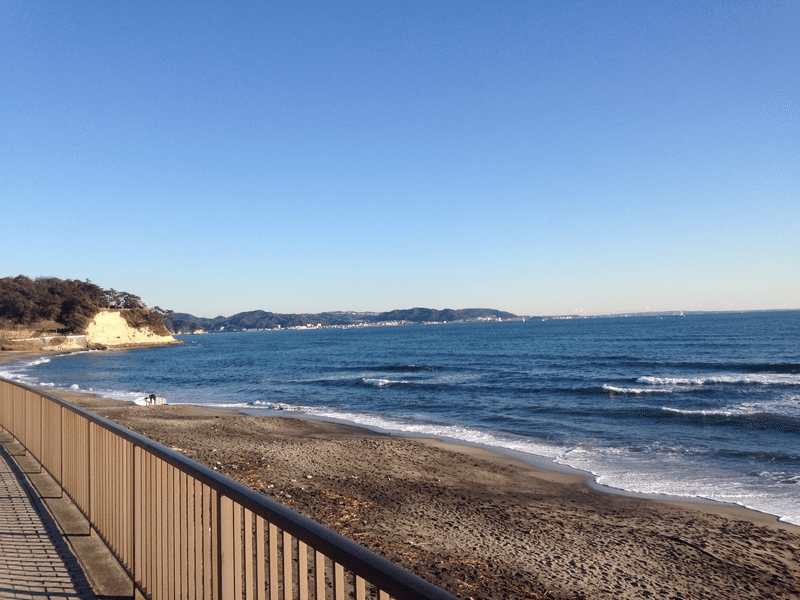 Without a doubt, Enoshima is the most popular beach resort in the Wider Tokyo region. This touristy island is just a short train ride away from Kamakura and offers some spectacular attractions.
Feast your eyes on the surrounding scenery by climbing to the top of the observatory. You could also enjoy a leisurely stroll through the park and visit the enigmatic Enoshima Shrine, or simply laze the day on the pristine beaches. It's your choice!
If you've had enough of the sun, you can retreat into the Iwaya Caves to cool off or pamper yourself at the Enoshima Island Spa. On clear days, you might even be able to spot Mount Fuji in the distance!
How to get there: Take the JR Tokaido Line from Tokyo Station to Fujisawa Station and transfer to the Odakyu Railway for Enoshima.
Average cost: 1,250 JPY (RM46) one way.
Estimated travel time: 1 hour and 15 minutes
9. Hakone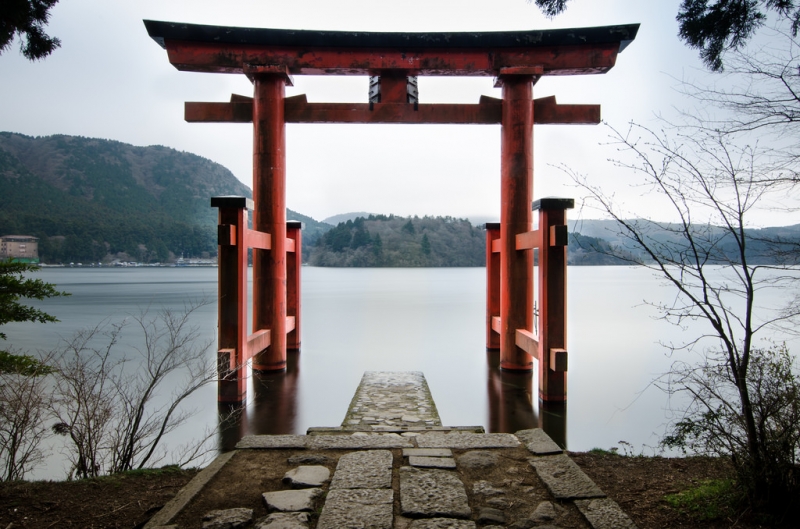 For a true escape from the concrete jungles of Tokyo, head to Hakone. Part of the beautiful Fuji-Hakone-Izu National Park, Hakone is a haven of hot springs, scenic lakes, charming shrines, and volcanic valleys.
To see the most beautiful parts of Hakone, I recommend embarking on one of the area's scenic hiking trails. Alternatively, you could head to Lake Ashinoko and enjoy the view of Mount Fuji. You could also hitch a gondola ride to Komagatake Peak of Mount Hakone. There, you'll be able to enjoy an alluring aerial view of the surrounding natural scenery. In fact, some say that there's so much to see here that a day trip simply doesn't cut it!
How to get there: From Shinjuku Station, board a local train travelling on the Odakyu Railway and head towards Hakone-Yumoto Station. You can also opt for slower express trains for half the price but will need an extra 30 minutes to reach your destination.
Average cost: 2,280 JPY (RM83.50) one way (Odakyu Railway)
Estimated travel time: 1 hour and 30 minutes
10. Atami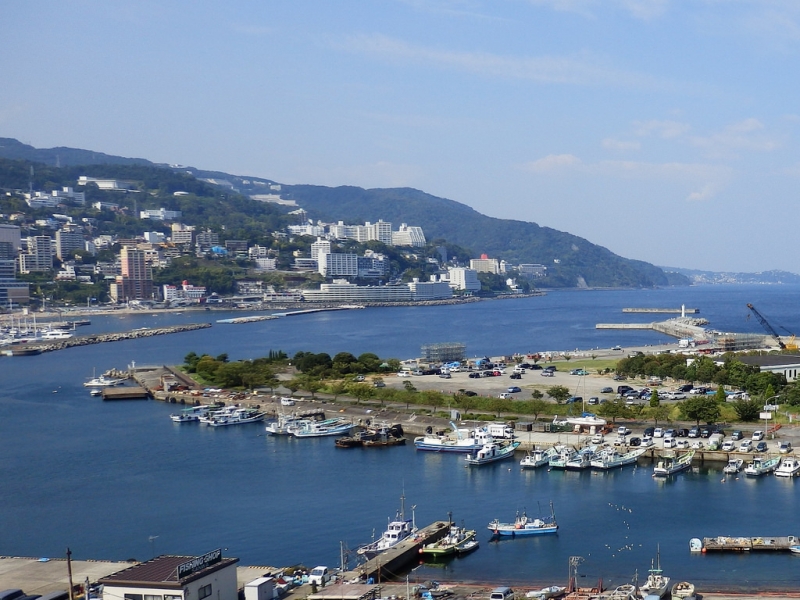 A buzzing resort oasis in its heyday, Atami has seen its popularity decline over the last few years. That being said, Atami is still a travel gem that's worth visiting, if nothing more than to simply evade the massive crowds in Tokyo.
You can enjoy salt-water hot springs in the area as well as visit some former ryokans (like the Kiunkaku Ryokan) which have since been opened for public viewing. Atami Castle, despite its name, is actually a museum built in the shape of a castle. It is especially photogenic during cherry blossom season.
For a kinkier museum experience, you can also visit Atami Treasure House, the resident adult museum of the town.
How to get there: At Tokyo Station, board a train on the JR Tokaido Line and head towards Atami Station. Alternatively, you ride the Tokaido-Sanyo Shinkansen but expect to pay significantly more for travel fare unless you have the JR Rail Pass.
Average cost: 1,940 JPY (RM71) one way (JR Tokaido Line)
Estimated travel time: 1 hour and 50 minutes
11. Kawaguchiko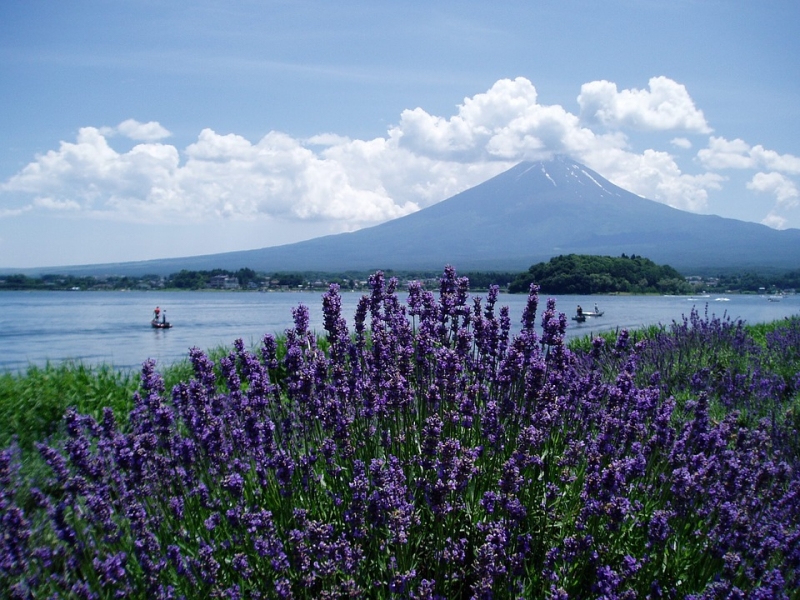 Sometimes, it doesn't take much to warrant a day trip to another location. For example, most people head to Kawaguchiko for only one thing. It might sound a little boring until you realise that that "one thing" is a splendid, up-close view of Mount Fuji.
Yes, unless you're planning on hiking Mount Fuji, which isn't even open for hiking for most of the calendar year, Kawaguchiko is your best bet for an unrivalled view of Japan's iconic volcano. What makes Kawaguchiko even more enticing is the area surrounding the lake. Seasonal flowers are in full bloom throughout the year, painting a colourful landscape against a backdrop of Mount Fuji.
Trust me, it's well worth the two-hour journey.
How to get there:
There are a number of ways to get to Kawaguchiko.
From Shinjuku Station, hop on the Chuo-Line Limited Express to Otsuki Station. From there, switch to the Fujikyuko Line towards Kawaguchiko.
Average cost: 4,200 JPY (RM154) one way
Estimated travel time: 2 hours
To save a bit of money, catch a local train on the Chuo Line at Shinjuku Station towards Takao and switch to the train towards Otsuki Station. From there, hop on the Fujikyuko Line towards Kawaguchiko.
Average cost: 2,500 JPY (RM92) one way
Estimated travel time: 2 hours and 30 minutes
You can also hop on a highway express bus from several stations across Tokyo straight to Kawaguchiko Station.
Average cost: 1,800 JPY (RM66) one way
Estimated travel time: 2 hours – 2 hours and 30 minutes depending on traffic
12. Nokogiriyama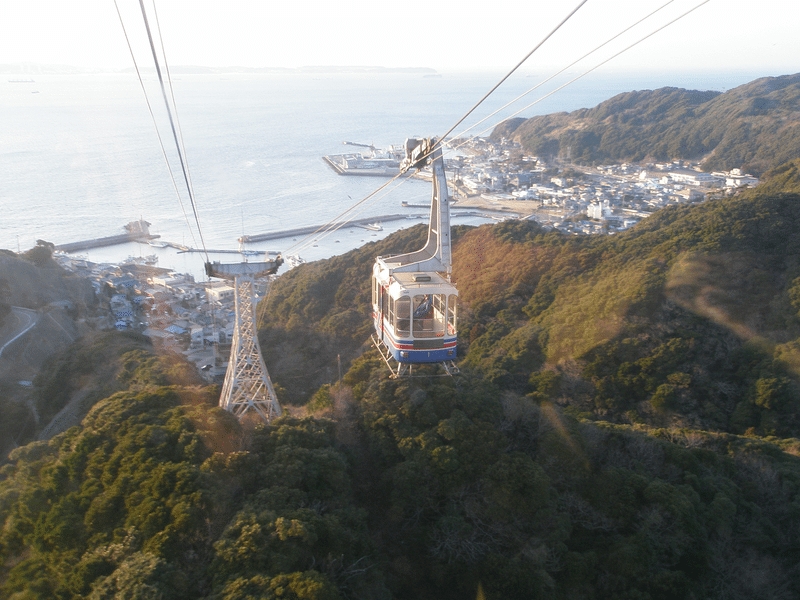 The 330-metre tall Nokogiriyama Mountain along the western coast of the Boso Peninsula is an incredibly popular scenic hiking location. Also known as Sawtooth Mountain, the hike to the top offers plenty of splendid natural views filled with quarry drops and Buddha statues.
Along the way, you can also visit Nihonji Temple, one of the oldest places of worship in the Kanto region. You'll also run into the largest cliff-carved Buddha in Japan. If you're not ready to hike to the top, you can hop aboard the ropeway too!
At the peak, you will find an ominously-named lookout point called Jigoku Nozoki (Hell Lookout). Despite its name, the view from here is heavenly. From here, you'll be able to enjoy uninterrupted views of the peninsula as well as Mount Fuji and the Tokyo Skytree (subject to weather conditions).     
How to get there: From Tokyo Station, ride the Keiyo Line towards Soga Station and change onto the JR Uchibo Line towards Hamakanaya Station. From there, walk for 10 minutes towards the Nokogiriyama Ropeway.
Average cost: 1,950 JPY (RM71.50) one way.
Estimated travel time: 2 hours and 10 minutes
13. Kusatsu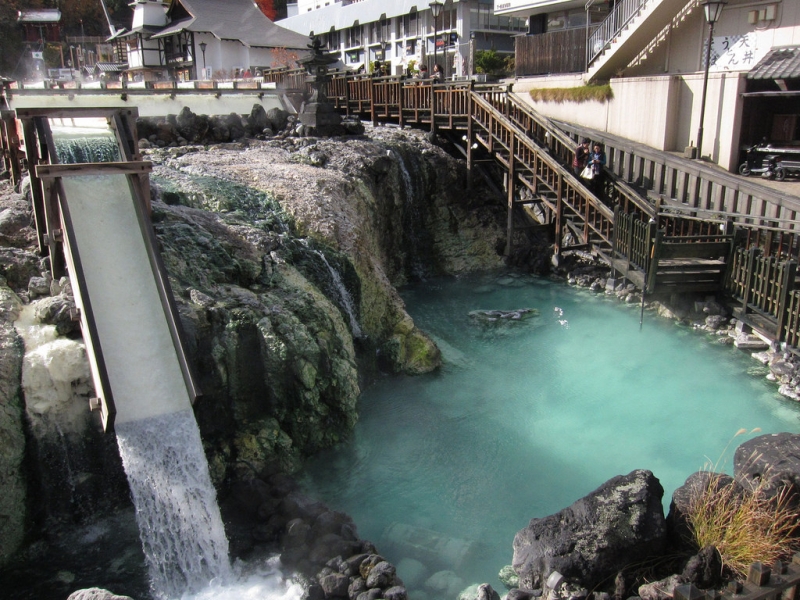 Located high in the mountains of Gunma Prefecture, Kusatsu is arguably Japan's most famous hot springs resort town. The onsen here are filled with therapeutic spring water from Mount Kusatsu-Shirane and is rumoured to be able to cure most illnesses.
Before you hop in (actually, don't actually do that, you want to ease yourself in), head to the town centre and take a few photos of the Yubatake, a massive field used to cool the spring water to a suitable temperature. You could also watch a traditional method of cooling the water at a nearby onsen before finally taking a dip!
You can't find this kind of relaxation in the bustling streets of Shibuya now, can you?
How to get there: The most convenient and economical way to get to Kusatsu is by taking the JR Highway Bus from Shinjuku Station. It goes directly to the famous onsen town.
Average cost: 3,500 JPY (RM128) one way.
Estimated travel time: 3 hours and 30 minutes
Tokyo is just the starting point
And there you have it, 13 easy day trips to underrated destinations around Tokyo. While Japan's capital is an amazing place to visit, your trip to Japan certainly doesn't have to end there. If anything, Tokyo is just the beginning! Now, it's time to start planning your epic Japan getaway!