Glasgow, Scotland's largest city, is beautiful and eclectic. With its first settlement dating back to prehistoric times, Glasgow is simultaneously old and new, and dichotomy is what the city strives for. In Glasgow, medieval churches stand next to modern architecture, picturesque parks frame a bustling city centre, and dance and clubbing scenes are just a stone's throw away from one of the world's top universities.
With such magnificent characteristics to it, who can resist a visit to Glasgow? Here's a list of places to help you make the most out of your trip!
Glasgow City Centre
1. George Square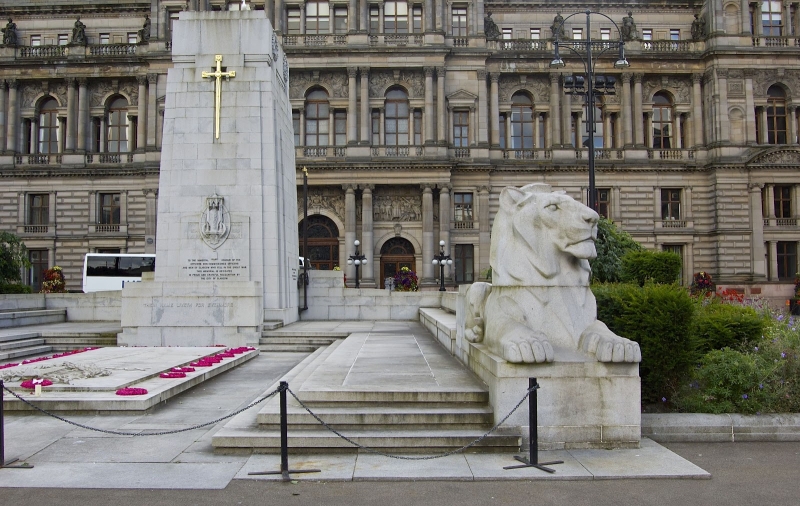 Named after King George III, George Square is surrounded by buildings such as the famed City Chambers. The square itself is home to numerous sculptures, including the equestrian statues of Queen Victoria and her husband Prince Albert.
The literal and metaphorical heart of Glasgow, George Square is where Glaswegians gather for Christmas markets and to celebrate Hogmanay (New Year's Eve), and is worth the visit, especially in winter!
2. City Chambers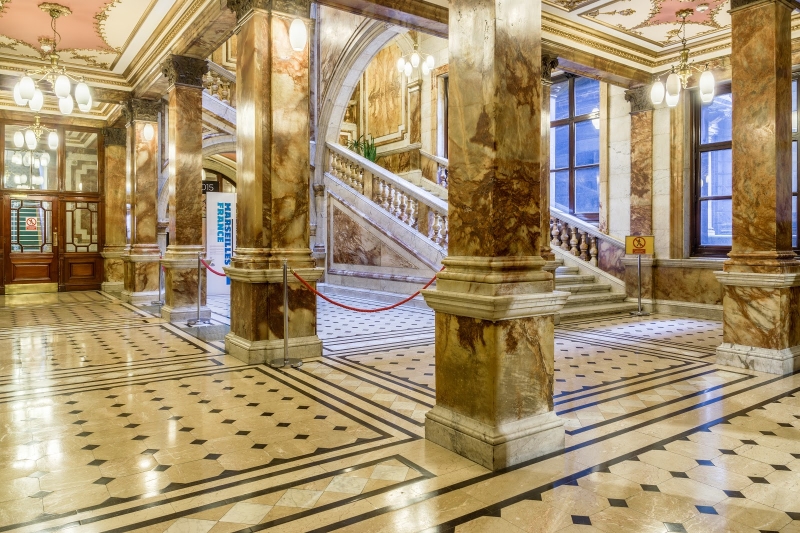 The Glasgow City Chambers is famous for its grandeur. Constructed in the 1880s, the City Chambers boasts a façade depicting the Queen Victoria, an interior of alabaster and imported Italian marble, and electricity-powered chandeliers from 1885.
The City Chambers are a symbol of Glasgow's industrial wealth, and you can witness the opulence of it through guided tours that are open to the public twice daily. Don't miss out on this good opportunity!
3. City Centre Mural Trail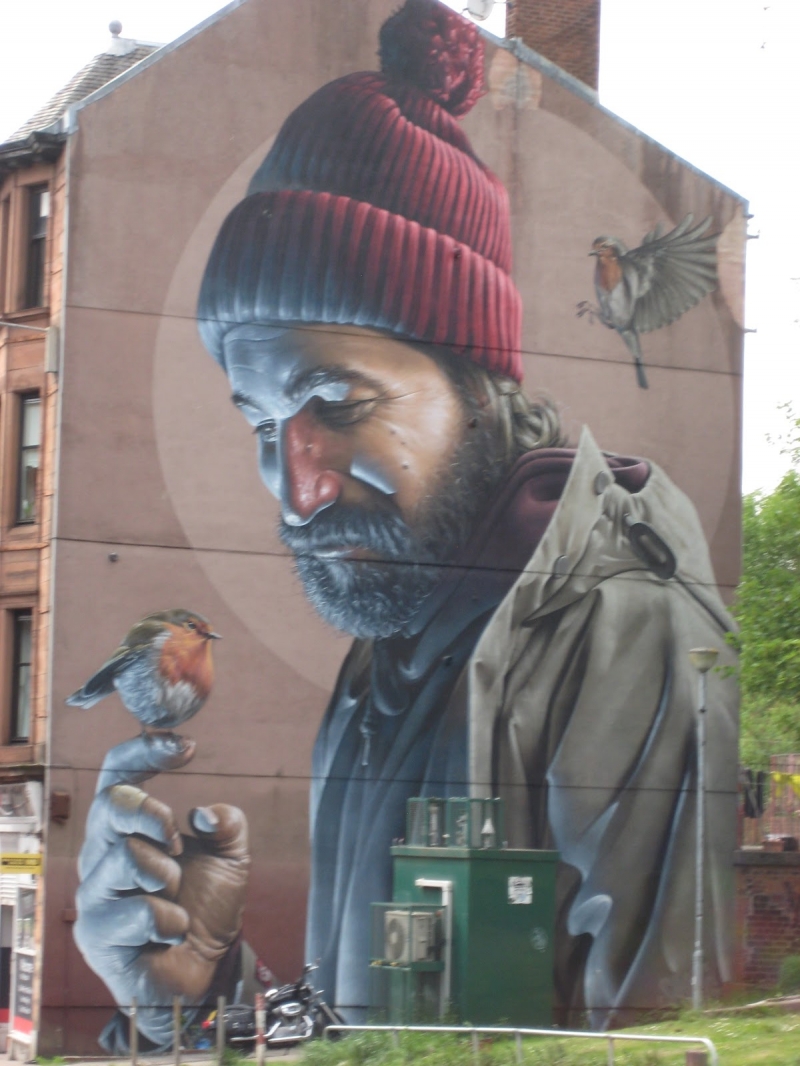 The City Centre Mural Trail is aimed at adding a splash of colour and liveliness to Glasgow's older buildings. Featuring the masterpieces of Glasgow's many talented creatives, the murals are beautiful, intriguing, and larger-than-life.
While many of the murals can be discovered just by wandering Glasgow city centre's streets, you might want to download a map from here if you are going on a mural-hunting quest!
4. Buchanan Street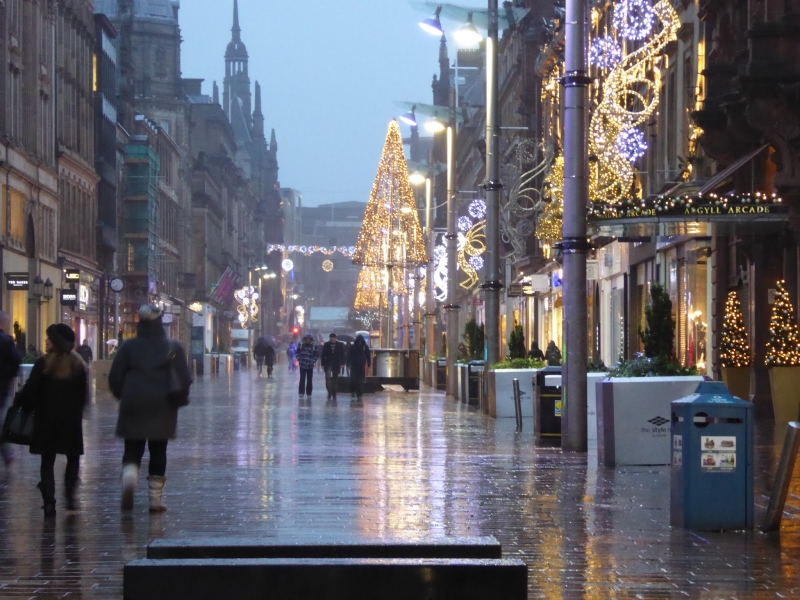 It's time to take out your wallets! Buchanan Street is Glasgow's main shopping thoroughfare. It features everything from Zara to House of Fraser, and it is worth a visit, especially around Christmas when the street and the stores surrounding it are lit up like a fairy-tale dream of lights.
5. The Lighthouse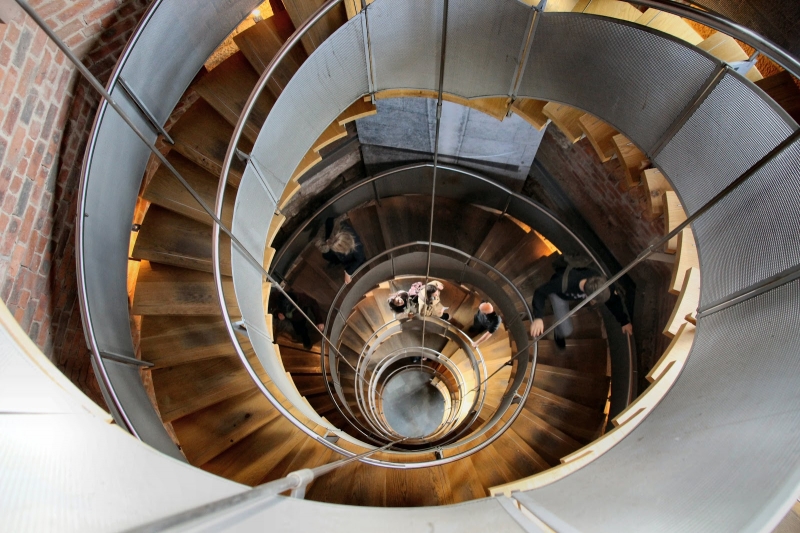 Contrary to its name, the Lighthouse is not a lighthouse, but rather Glasgow's Centre for Design and Architecture. Located in the heart of the city, it is notable for having been designed by Glaswegian architect Charles Rennie Mackintosh, who has had a profound impact on the architecture of his city and on the Art Nouveau style of Europe.
The Lighthouse is most known for its iconic helical staircase, atop of which is a viewing platform that you may ascend for an uninterrupted look over Glasgow's rooftops!
Outside Glasgow City Centre
1. Glasgow Cathedral
Glasgow Cathedral is the oldest building in Glasgow. Although the stained-glass windows of the cathedral are newer, the cathedral itself is notable as being the only medieval cathedral on the Scottish mainland to have survived the Scottish reformation unharmed—no easy feat!
Visitors are always invited to join in worship with the cathedral, but you may explore the building itself as well if you wish to do so. Glasgow's patron saint, St. Mungo, is said to be buried in the crypt underneath the cathedral, so drop by to pay him a visit!
2. Glasgow Necropolis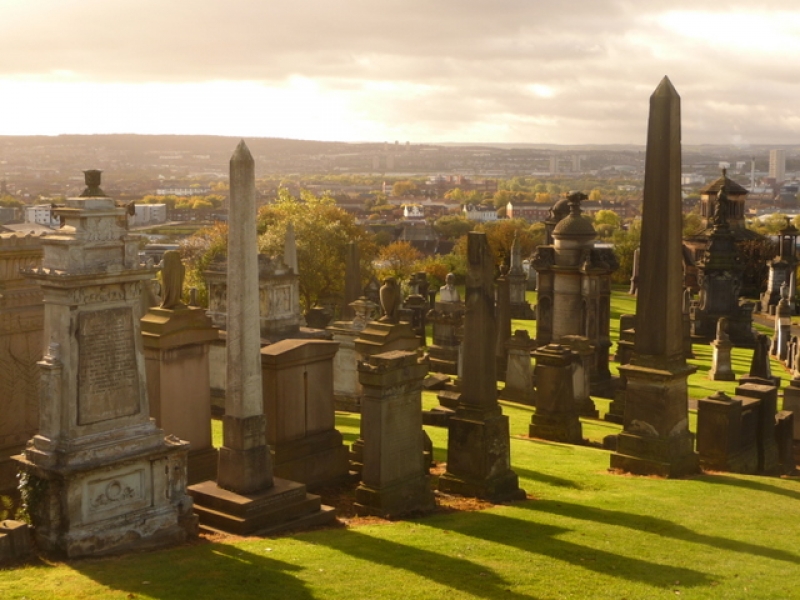 Adjacent to the Cathedral is the Glasgow Necropolis, a cemetery erected to house around 50,000 individuals. It is multi-faith, and Catholic, Protestant, Quaker, Lutheran, and Jewish individuals alike have been buried there. More unusually, it is home to around 400 species of living animals.
Unlike other cemeteries, the Necropolis serves as a public park of sorts. Rather than solely being a place of doom and gloom, it is also where people can come together to enjoy the sunshine, have a chat, and even walk their dogs.
3. St. Mungo Museum of Religious Life and Art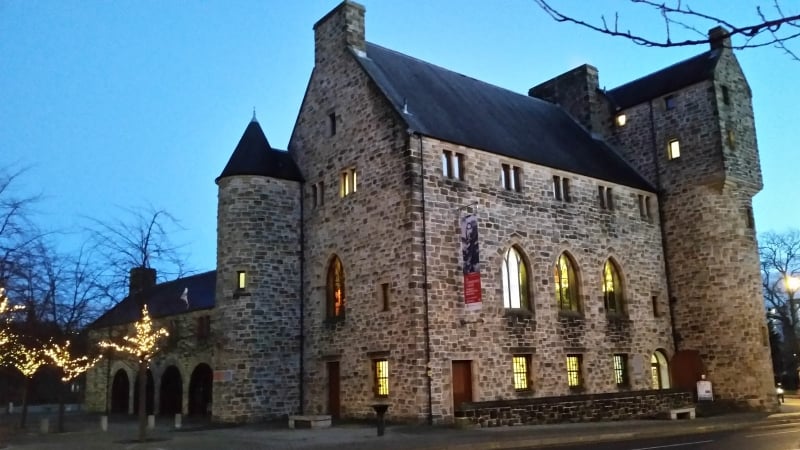 St. Mungo Museum of Religious Life and Art is dedicated to the history of religion and the people's connection to it. It has been said to be the only one of its kind. The museum features exhibits such as a bronze sculpture of the Hindu god Shiva Nataraj, a naga rassa mask, and a Día de los Muertos dancing skeleton.
If learning about faith and spirituality interests you, then this is definitely the place to go!
4. Provand's Lordship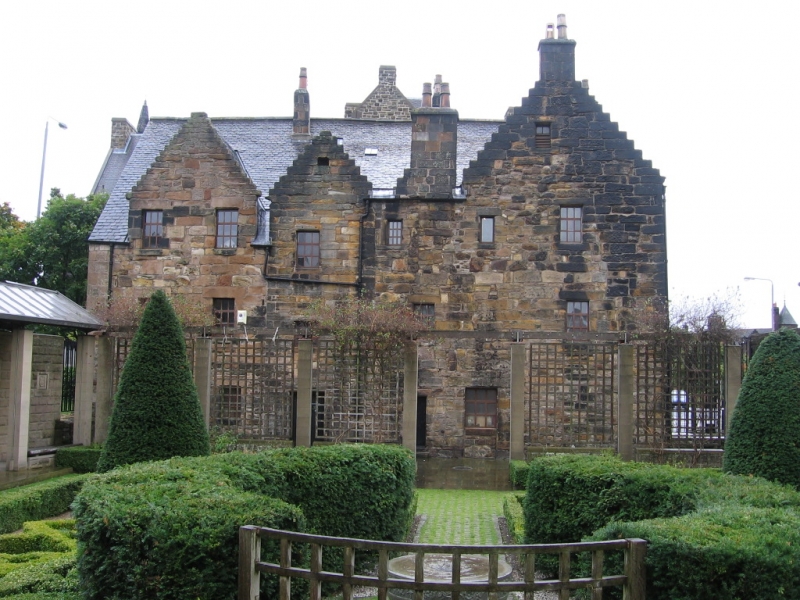 Opposite the Museum of Religious Life and Art is the Provand's Lordship, Glasgow's oldest house. Built by the Bishop of Glasgow in 1471, it narrowly escaped demolition and had to undergo multiple restorations to prevent collapse before being converted into a house museum.
The museum's exhibits now include an interactive display of medieval Glasgow and an extensive collection of 17th-century furniture—one of the rooms features the chambers of a 17th-century monk!
5. Glasgow Green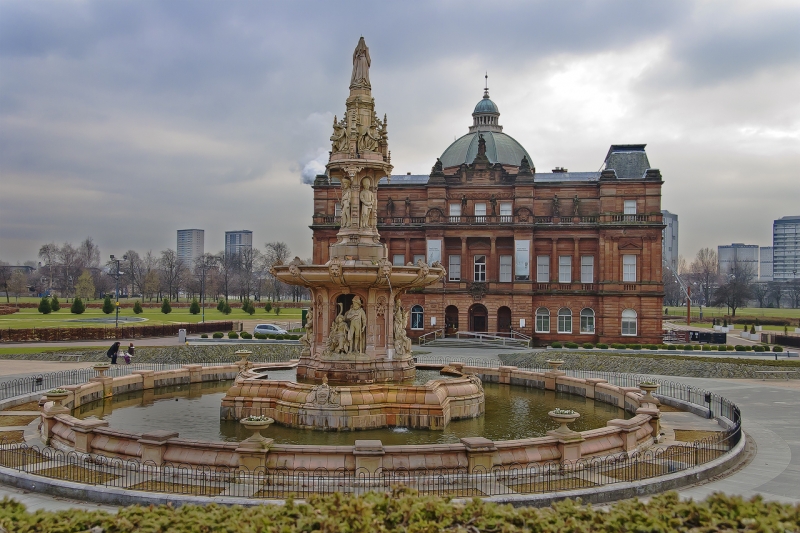 There are many interesting stories about the oldest public park in Britain, such as that every Glaswegian has the right to hang their laundry there. Although people never use it for that purpose nowadays, Glasgow Green is still full of noteworthy landmarks such as the St. Andrew's Suspension Bridge, the Templeton Carpet Factory, and the People's Palace.
In front of the People's Palace is the Doulton Fountain, the largest terracotta fountain in the world. The Doulton Fountain, too, has an interesting story: When its main feature—the Queen Victoria statue in the middle—was struck by lightning, city officials had originally wanted to replace the statue. Finding the costs prohibitive, they suggested an urn to take her place instead! Thankfully, Doulton supplied a replacement at no cost in the end.
Glasgow West End
1. University of Glasgow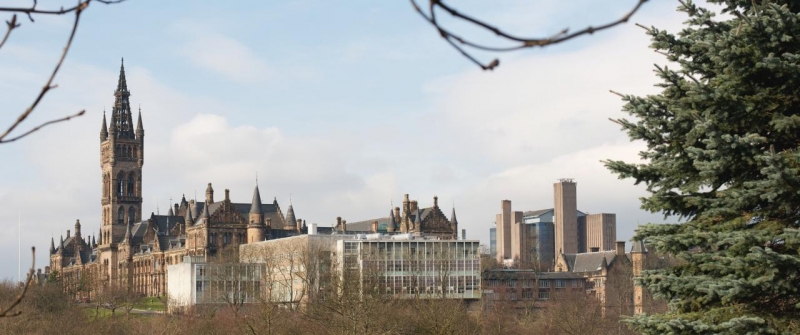 The University of Glasgow was founded in 1451 and is the fourth-oldest university in the English-speaking world. It was based in the Glasgow Cathedral at first, but over the centuries has moved and expanded to include multiple campuses.
Gilmorehill campus, its main building, is considered one of the best examples of Gothic Revival architecture. Amongst other parts of the building, its cloisters are one of the most recognisable attractions in Glasgow, and have been featured in shows such as Outlander.
2. The Hunterian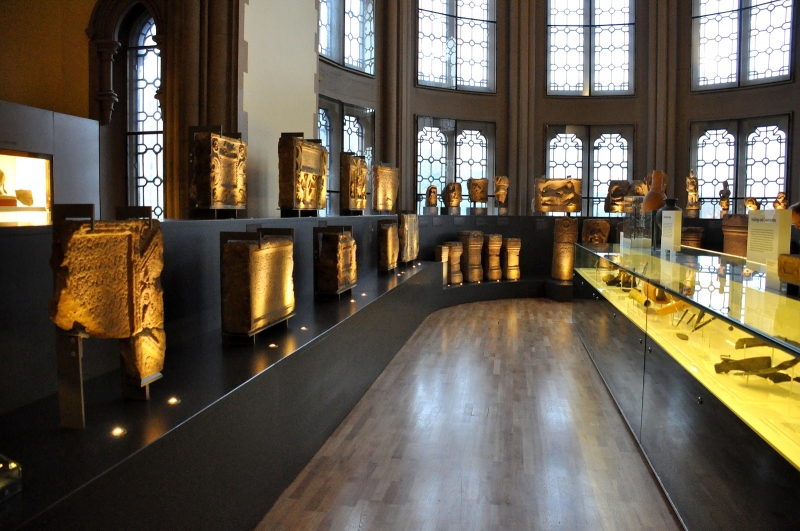 The Hunterian is Scotland's oldest museum and part of the University of Glasgow. Much of its original collection belonged to William Hunter, a Scottish anatomist and physicist, but has now been expanded to include works from artists such as Mackintosh.
In fact, part of the Hunterian includes a replica of Mackintosh's house! Located within university grounds, the Hunterian consists of the Hunterian Museum, the Hunterian Art Gallery and the Mackintosh House, the Hunterian Zoology Museum, and other smaller exhibits.
3. Kelvingrove Park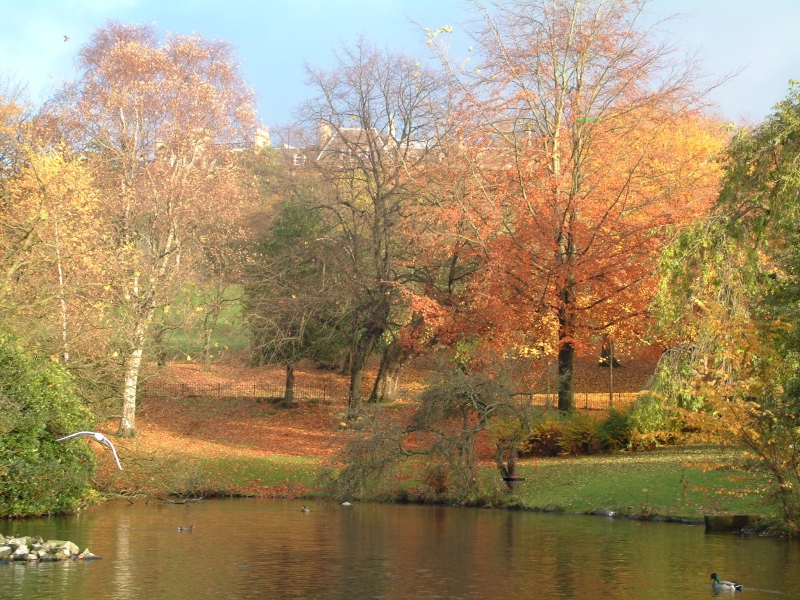 To the east of the University of Glasgow is Kelvingrove Park sitting upon the banks of the River Kelvin. It has 84 acres of green space and play area as well as the Kelvingrove Art Gallery and Museum. Picture this: After a morning spent with one of Europe's greatest fine art collections, you can just step outside for some fresh air and twittering birds. Sounds like a win-win to me!
4. River Clyde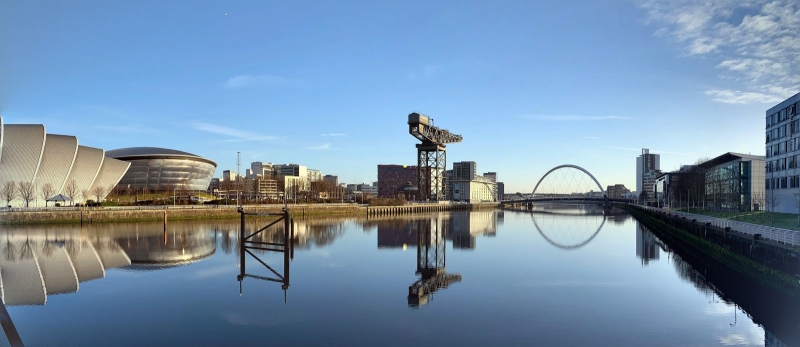 Scotland's most important river runs for 176km, part of which is through Glasgow. The rise of the city is closely tied to the expansion of the river, as it was the river-dredging that allowed boats to pass through Glasgow and the city to become involved in engineering and manufacturing.
Today, that legacy is seen through the carefully preserved Finnieston Crane, a giant crane once used to lift heavy machinery onto ships. Side-by-side to it are Glasgow's modern engineering marvels—the Clyde Arc, the SSE Hydro, and the SEC Armadillo. Together, they tell the story of Glasgow as an industrial city.
5. Clydeside Distillery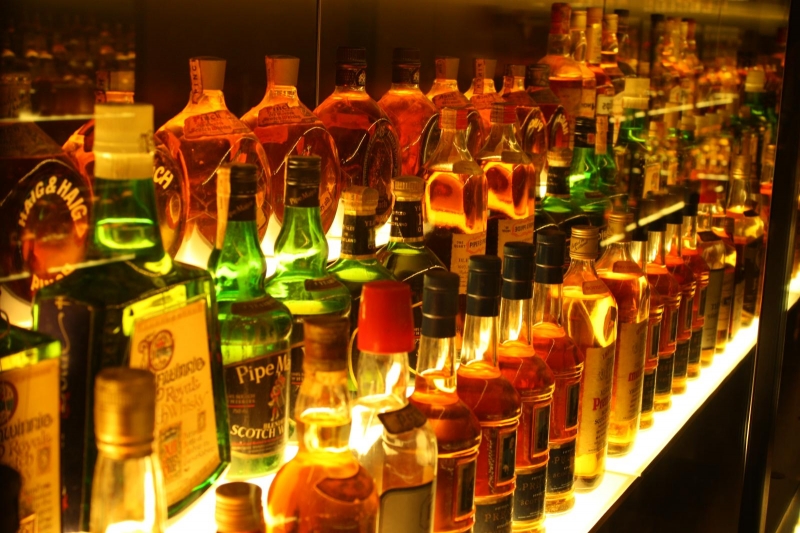 Scotland is known for its Scotch whisky, a whisky made from fermented grains (usually barley) and aged for at least three years in oak barrels. As a large city with an industrial background, it comes as no surprise that Glasgow has several distilleries, one of which is Clydeside Distillery, a single-malt whisky distillery with history running back to the 1900s.
Clydeside Distillery offers a whisky- and chocolate-tasting tour. If you would like a broader experience of Glaswegian whisky, you can take part in one of the several whisky tours stretching across different bars, restaurants, and distilleries in the city centre and West End.
6. The Hidden Lane and the Hive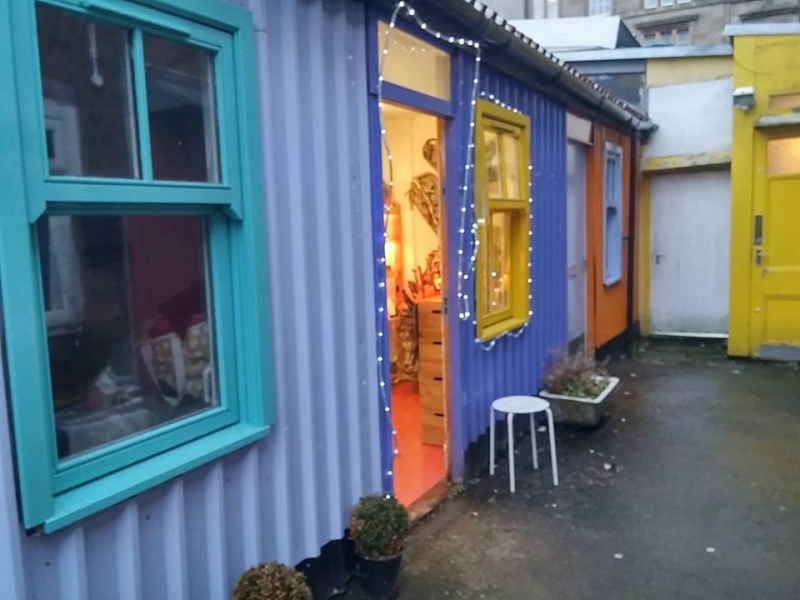 Cute, colourful, and welcoming, the Hidden Lane and the Hive form the artistic heart of Glasgow. It is where creative minds to produce art, music, handicraft, jewellery, and more.
Unlike Buchanan Street, artists sell individual products and unique skills here, and if this sounds more like your thing, you're in luck! There are as many studios in the Hidden Lane and the Hive as there is variety.
7. Òran Mór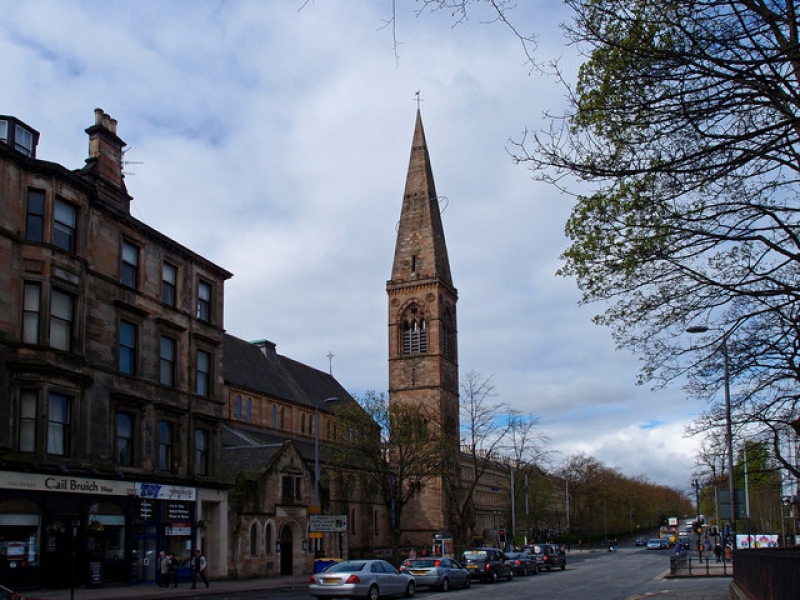 Òran Mór is a former parish church converted into two bars, two restaurants, and a nightclub. In Gaelic, òran mór means "great melody of life"—its beautiful meaning is reflected in Òran Mór's business approach.
The most popular programme at Òran Mór is a lunchtime theatre called A Play, A Pie, and A Pint, where visitors can have a pie and a drink for lunch while watching, you guessed it, a play! The plays change on a weekly basis and range from comedic to dramatic, and while encountering a play you like is the luck of the draw, A Play, A Pie, and A Pint is still an affair that is not to be missed.
8. Glasgow Botanic Gardens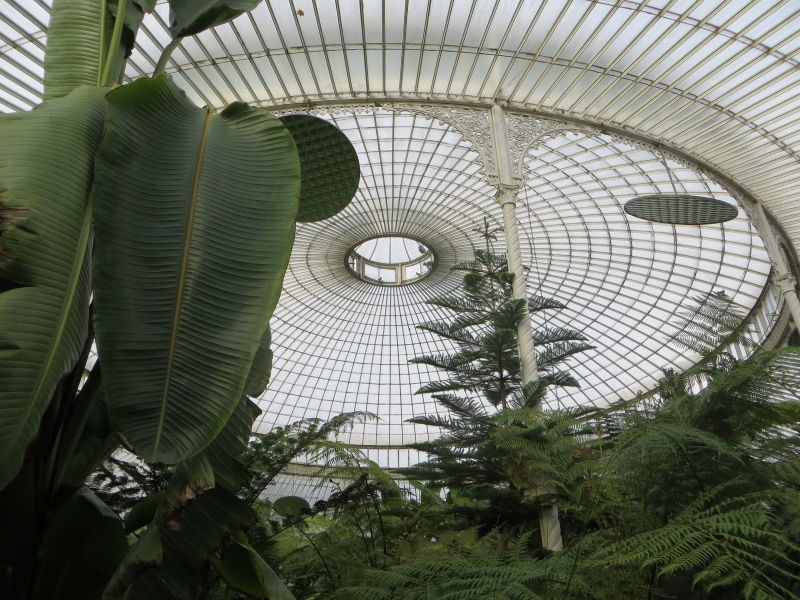 Glasgow Botanic Gardens has a variety of plants ranging from tropical to temperate and ferny to flowery. Part of its attractions includes a Heritage Trail that will bring you around its grounds for a look at its monuments such as the marble Statue of Eve and the old bridges used to transport people, bicycles, and even trains across the River Kelvin once upon a time.
If you prefer to stay on the main grounds, you should visit the Kibble Palace, a large, unusually shaped glasshouse hosting plants from around the world. It is there that you will find the marble Statue of Eve front and centre.
Special mentions
1. Forth and Clyde Canal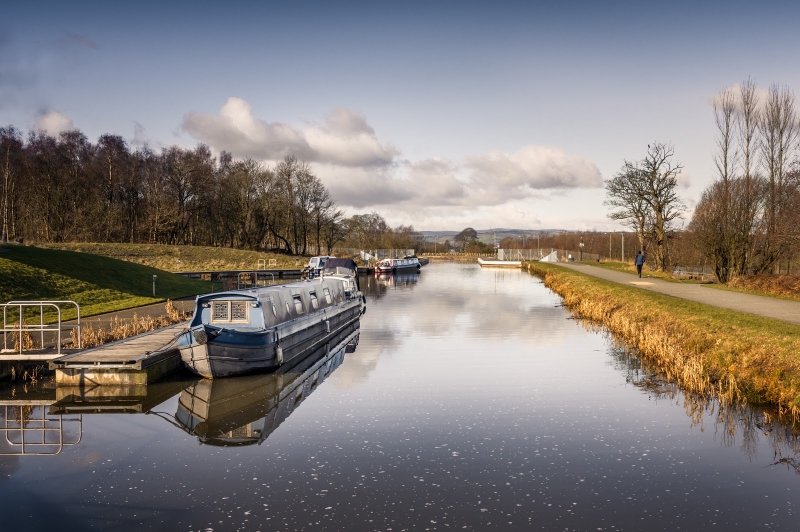 The Forth and Clyde Canal is half of a waterway connecting the cities of Glasgow and Edinburgh. Quiet and picturesque, the canal itself is used for recreational boating, while the towpaths running along it are suitable for biking, walking, and even horse-riding.
The Canal passes through the town of Falkirk, where boats are lifted up from the Canal onto the elevated Union Canal via a boat lift known as the Falkirk Wheel. It is through Union Canal that boats may reach Edinburgh. If you are heading in the direction of Falkirk, don't forget to stop to watch the one-of-a-kind Falkirk Wheel in action!
2. Bothwell Castle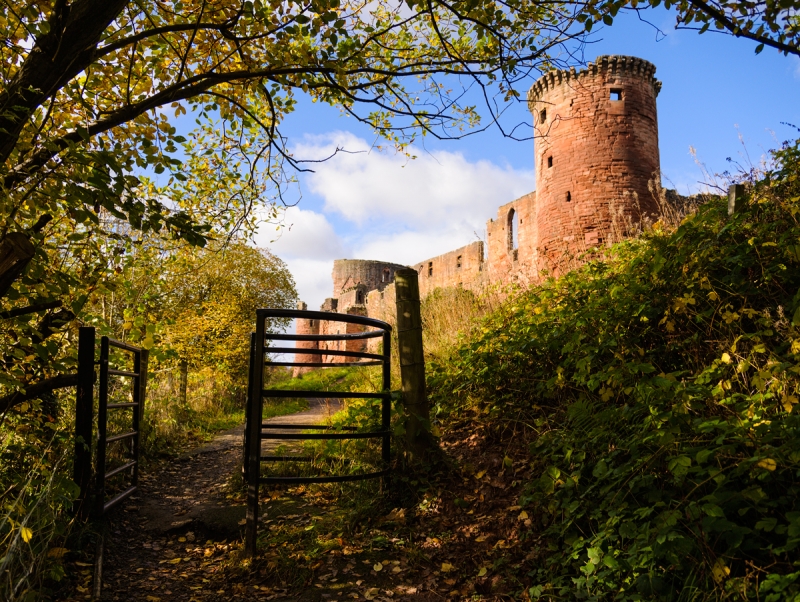 About half an hour outside Glasgow is Bothwell Castle, Scotland's largest and most remarkable 13th-century castle. The castle is now in ruins, as the English had deemed it to be of political importance and had battled for it throughout the next few centuries, but what remains of it is one of the finest specimens of Scottish secular medieval architecture.
Fun fact: Glasgow's Earls Gate, overlooking the castle, is one of the most expensive streets to live on in Scotland. If that doesn't speak of the cultural and historical importance of Bothwell Castle, I don't know what does!
Glasgow is for everyone
With parks, museums, and stories aplenty, Glasgow is a place where one never runs short of things to do. Check out the award-winning Riverside Museum, the Willow Tea Rooms featuring Mackintosh's work, and the Gallery of Modern Art complete with a traffic-cone-decorated Duke of Wellington for an even closer look at Glasgow!
If you want to learn more about other places in Scotland, don't worry! We will be returning to talk about the West Coast and more. Until then, please have fun planning your Glasgow itinerary!