Being the fourth largest national park in the British Isles, Loch Lomond and the Trossachs National Park has 21 munros (hills of over 914m), the largest lake in Great Britain by surface area, and more than 30 ancient settlements.
Although it is less than an hour's drive from Glasgow, this majestic national park might as well be in another universe altogether; in contrast with Glasgow's inviting hubbub, the lochs and their surrounding hills are peaceful and relaxing.
If you've read our previous article on Glasgow, you're undoubtedly wondering what else you can do in Scotland. Well, you're in luck, because here's a list of things to do at Scotland's first national park!
1. Trek the West Highland Way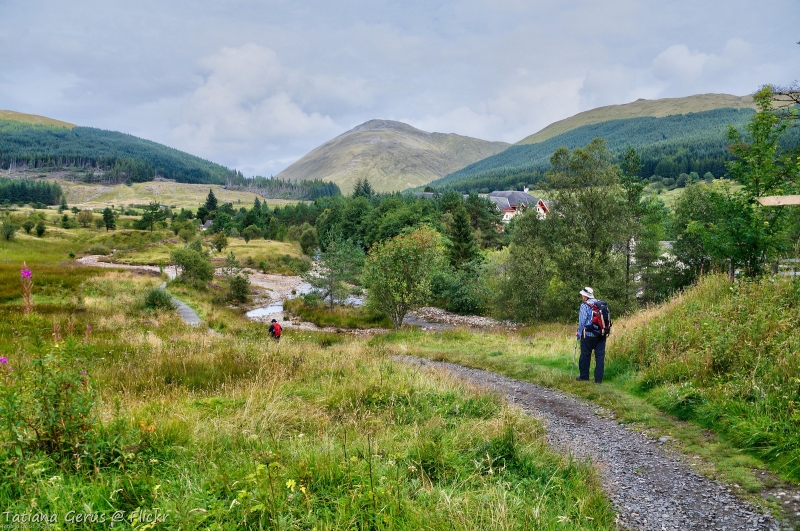 The West Highland Way is a walking route starting north of Glasgow all the way up to the Scottish Highlands. Almost half of the West Highland Way passes through the middle of the national park, making it the ideal route for long-distance hikers and explorers.
Imagine soaking in the scenery as you stroll the length of Loch Lomond. Imagine standing where an ancient battle once occurred! This, and more, is what the West Highland Way has to offer. Whether or not you are intending on going into the Highlands, a short walk on the Way is just too tempting to resist!
2. Bag a munro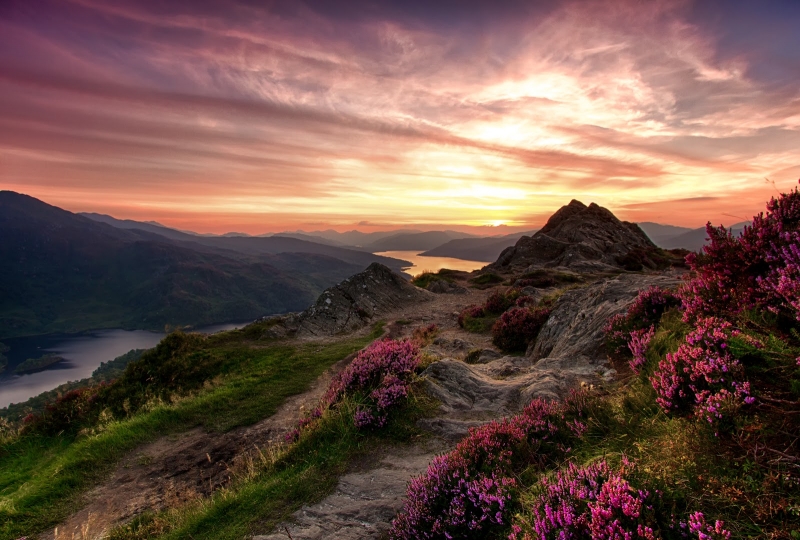 Apart from its 21 munros, there are also 19 corbetts (hills of over 762m) in the national park. Serious hikers take it upon themselves to 'bag' (tick off) all the munros in Scotland, but don't worry if that's not your thing. There are also plenty of wee hills to conquer!
The park website offers a list of corbetts and munros to bag as well as wee hills to walk on. Feel free to look for a hill that's interesting to you, but if you're suffering from over-choice (as your lovely author did), read on for some tips to help you make your decision!
3. Visit the villages of the national park:
Balloch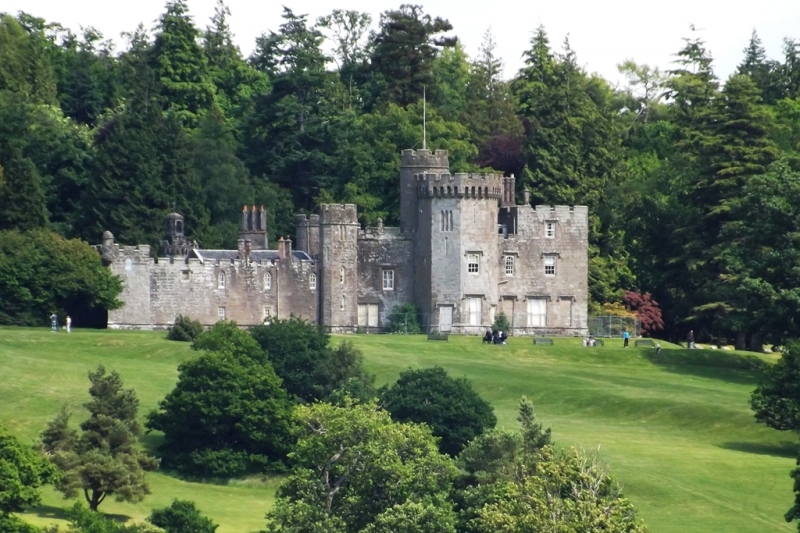 Balloch is most known for Balloch Castle, a category A-listed building (a building listed by the public authority in Scotland to be of historic or architectural importance on national or international levels), and the Balloch Country Park which features walled gardens and nature trails.
Balmaha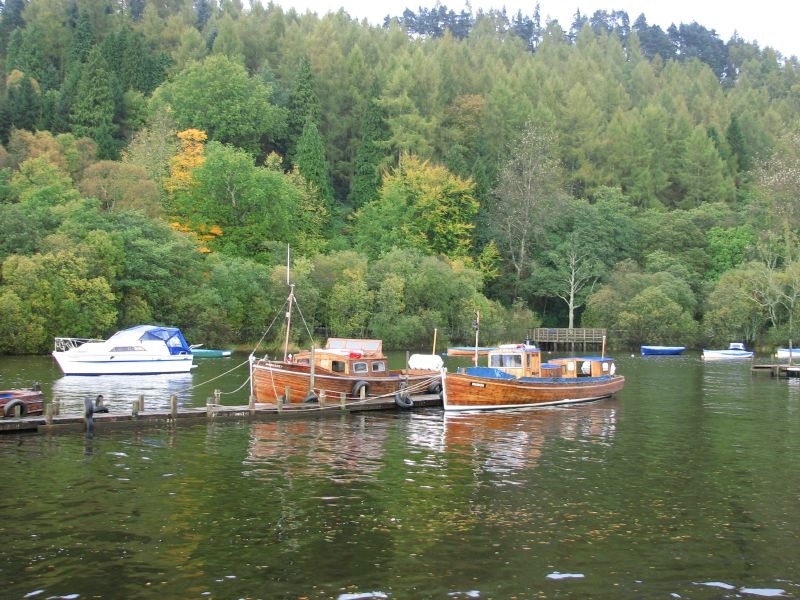 Balmaha rests on the eastern shores of Loch Lomond. Part of the West Highland Way passes through the village, making it a popular stop for travellers. Balmaha also offers a ferry service to the island of Inchcailloch, where you can follow nature trails into the woodlands and up to the top!
Back on the mainland, Balmaha is where one can begin the hike up Conic Hill. Insider tip: If you're having trouble deciding which hill to climb, you can always make where you stay a deciding factor (or vice versa). Some hills in the park are known for having magnificent sunrises or sunsets, and you don't want to miss that by staying too far away!
Aberfoyle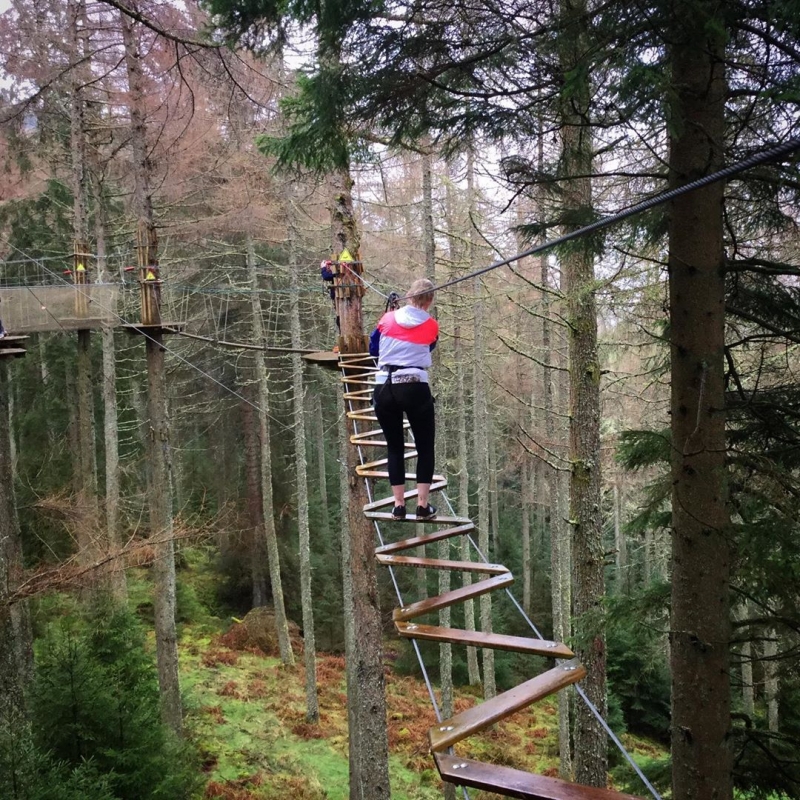 Aberfoyle is a village of around 1,000 residents, but don't let its small size fool you: It is packed with adventure! Firstly, it is home to Go Ape Aberfoyle, a treetop adventure course with two of the longest zip wires in the United Kingdom.
It is also nearby to the Inchmahome Priory, an ancient monument which once provided solace and protection to Scottish rulers Robert the Bruce as well as Mary Queen of Scots. Finally, this is where you can find the Doon Hill Fairy Trail, where Reverend Robert Kirk was rumoured to have been kidnapped by fairies and trapped in a tree. Tread carefully!
Rob Roy Country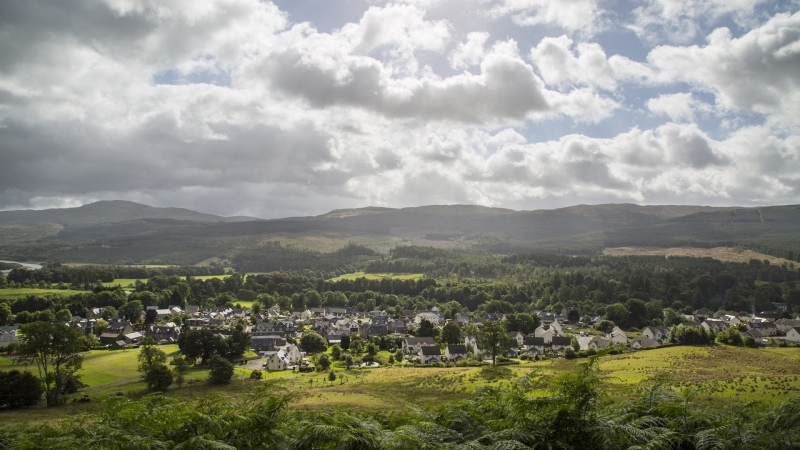 Rob Roy Country is not a single village, but rather the old stomping grounds of Rob Roy Macgregor, Scotland's most notorious outlaw and a legendary swordsman, folk hero, and cattle rustler.
The Rob Roy Story at Lady Kentmores Antiques in the village of Callander tells his tale. The Rob Roy Way follows his tracks and paths through the villages of Aberfoyle, Callander, Balquhidder, and more.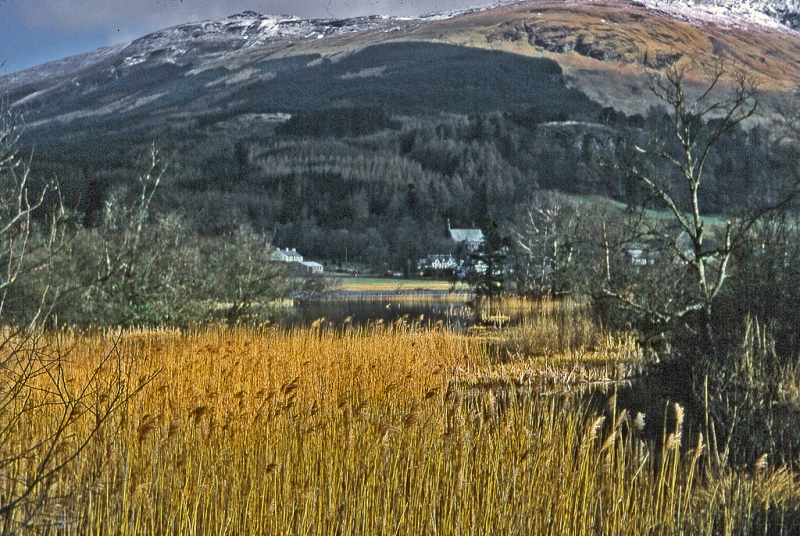 On the other hand, Inversnaid is where his estate once stood. He is rumoured to have used a nearby cave as a secret hideout after he was branded an outlaw, and if you are looking for his cave, follow the West Highland Way northwards from the Inversnaid Hotel until you reach a sign.
A friendly word of caution, though: The path to the cave is narrow, rocky, and concludes with a 2m drop. Unless you are the most avid and experienced of climbers, it is best to admire the cave from Loch Lomond.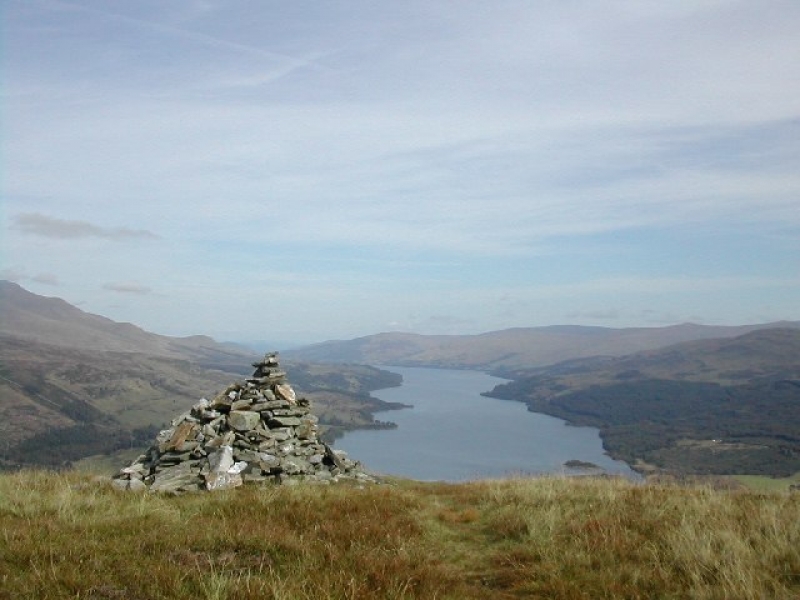 From the village of Killin, a climb up Sron a'Chlachain and Creag Bhuidhe is possible. Being up in the Central Highlands, Sron a'Chlachain and Creag Bhuidhe afford you a glimpse of the lands where Rob Roy would once have lived and fought, not to mention in incredible panoramic view of the surrounding.
Luss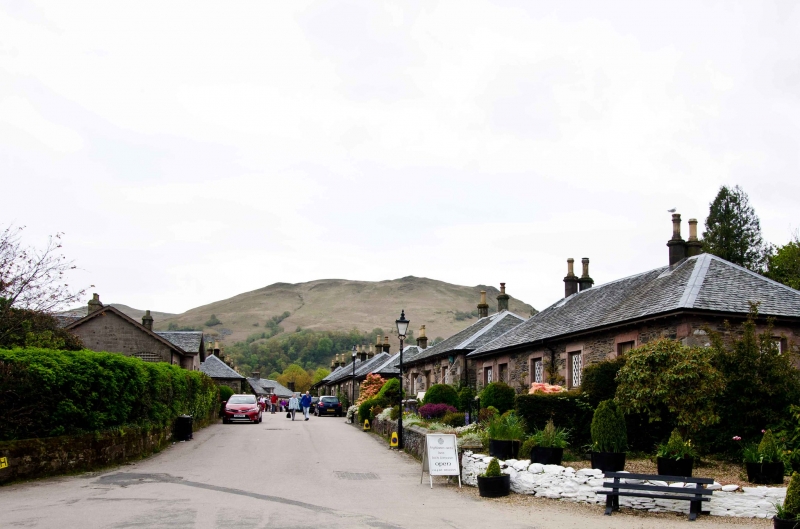 Luss is arguably the most popular village in Trossachs National Park. It is a conservation village with neat rows of picturesque cottages; nearby are the slate quarries where the cottage dwellers used to work.
One of these quarries can be accessed via a Luss Village Path, one of the national park's many heritage trails. Insider tip #2: If you're a fan of heritage trails, here's a way to decide where you will stay! Luss, Killin, Callander, and Arrochar and Tarbet all have heritage trails as well, so take your pick!
Tyndrum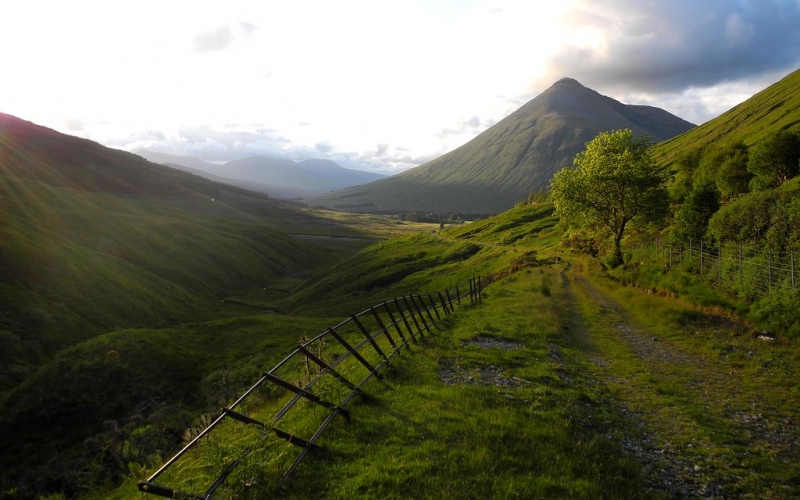 Tyndrum was built upon one of Robert the Bruce's ancient battlefields. The village is unusual for the nearby Loch of the Legend of the Lost Sword, into which Robert the Bruce was rumoured to have thrown his massive sword after losing a battle.
Tyndrum is an important part of the West Highland Way, as it is the last major settlement you will encounter for a while if you are travelling northwards. Be careful to stop for food, drinks, and ample rest—don't forget, you'll be travelling on foot! That last detail is made a lot less painful when you realise you'll be walking amongst verdant hills and untouched natural scenery that stretch as far as the eye can see!
4. Get acquainted with the park's walking and cycling routes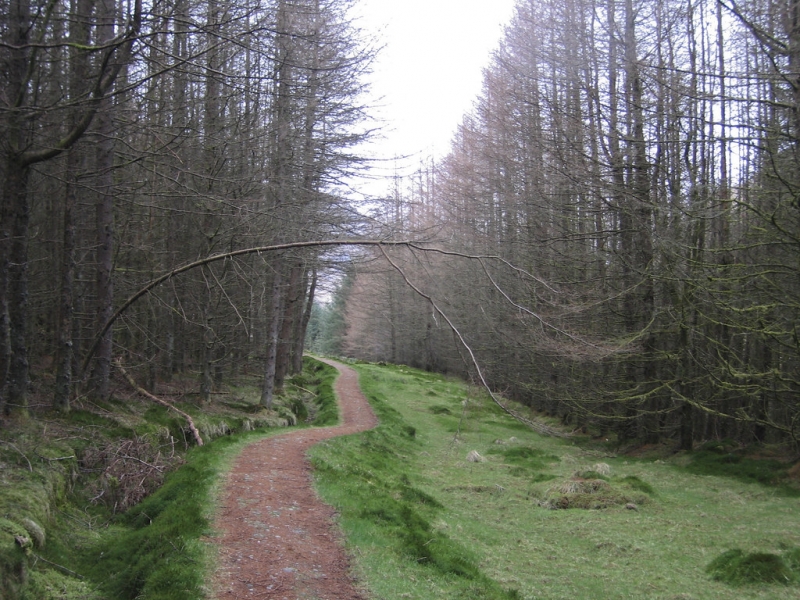 Balloch Castle Country Park's routes are scooter-friendly, while other routes meander deeper into the woods for a really close-up experience in nature. If you're planning on cycling, you can rent a bicycle from one of the villages around the national park.
As you paddle through the woods, enjoy the fresh air and the gentle breeze brushing up against your face. It's certainly more refreshing than the air of Kuala Lumpur on a hectic workday, I can tell you that!
5. Get to know the wild animals of the park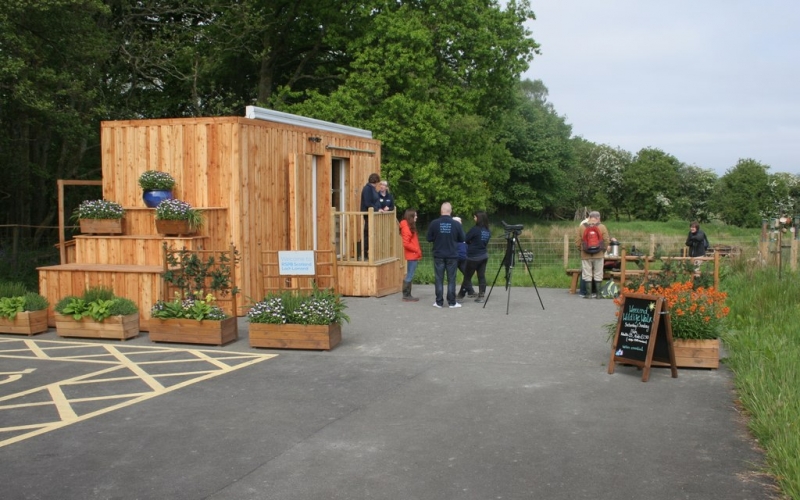 There are several centres revolving around animal conservation in the park. The Loch Lomond Bird of Prey Centre is host to around 26 species of owls and birds of prey, while SEA LIFE Loch Lomond is focused on the protection of marine habitats and endangered sea creatures. You'll be able to learn the intricacies of the conservation efforts in Scotland and also get a chance to witness some of these magnificent creatures in their natural habitat.
RSPB Loch Lomond is part of a wider conservation network around the United Kingdom run by the Royal Society for the Protection of Birds (RSPB). Unlike SEA LIFE and the Bird of Prey Centre, it is a nature reserve focused on the rehabilitation of the existing environment. It houses no exhibits, but each season brings with it the promise of returning natural wildlife. While you're there, take a stroll through its picturesque woods. Who knows? You might even spot a rare animal on your way!
6. Chase a waterfall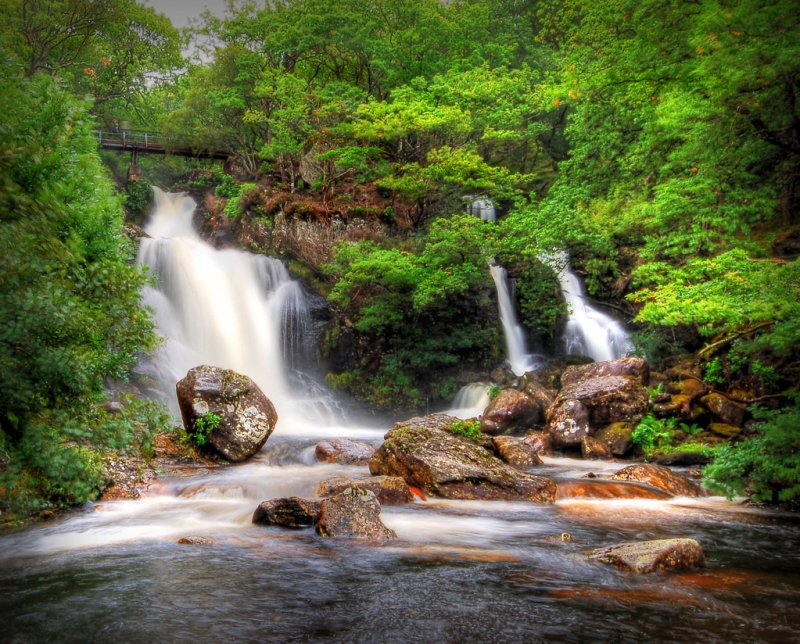 The park has many noteworthy waterfalls, including the Falls of Inversnaid, the cascading Falls of Dochart, and the jaw-dropping Bracklinn Falls near Callander. The Bracklinn Falls, especially, are not to be missed. It's easy enough to swing by before or after a visit to the Callander Crags! If you're not in a hurry (why would you be in this place anyway?), why not try making a checklist of all the waterfalls and ticking them off one by one?
7. Engage in relaxing activities on the water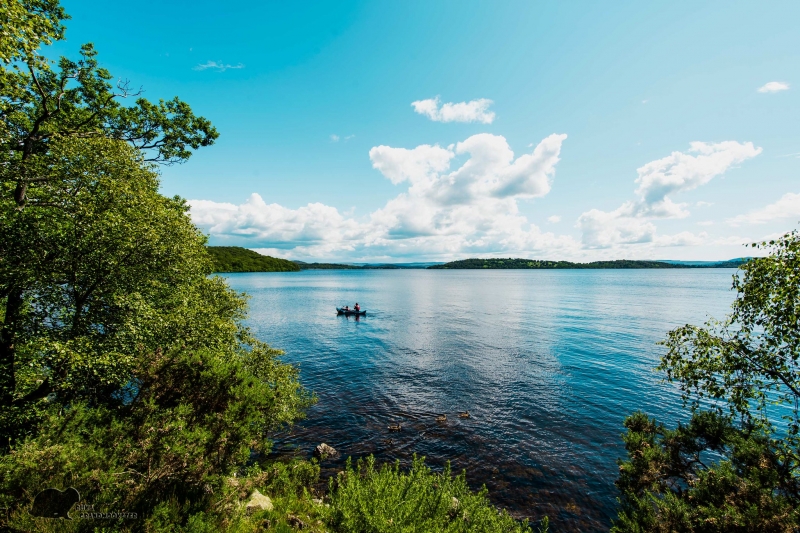 There are plenty of water activities on Loch Lomond and the surrounding lochs. From cruises to activities such as canoeing, kayaking, and paddle-boarding, the lochs have it all. If you are planning on taking to the water, we recommend packing a wetsuit! The waters of Loch Lomond can get extremely cold.
Other equipment can be rented from places around the loch, and companies such as Loch Lomond Leisure and In Your Element offer safe and guided activities as well.
8. Take a cruise—or explore a cruise ship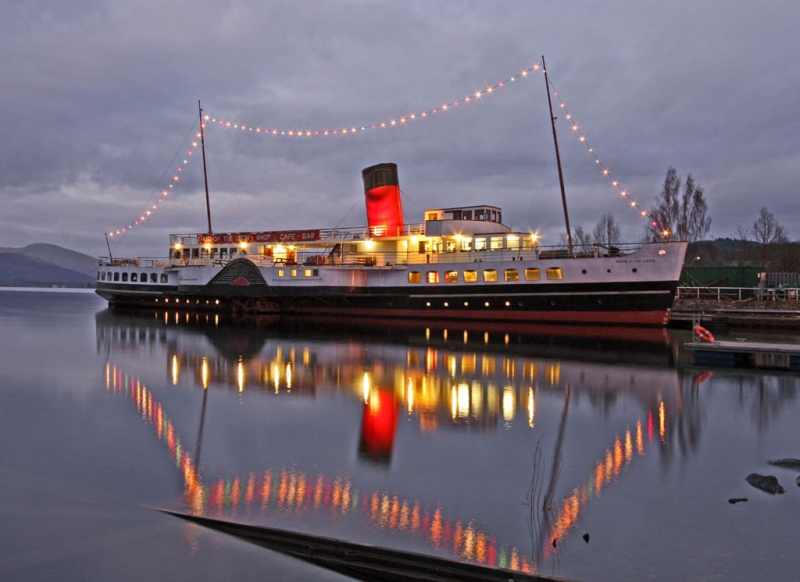 Cruise Loch Lomond offers cruises (such as the Rob Roy Discovery cruise, in case you wanted to see that cave) and daily waterbus services. You can use their services to reach as many places as possible, or otherwise linger on the park's most-known cruise ships: The Sir Walter Scott steamship, the Lady of the Lake, and the Maid of the Loch.
Sir Walter Scott and the Lady of the Lake do not sail on Loch Lomond, but rather Loch Katrine, the setting for Scottish author Sir Walter Scott's poem entitled the Lady of the Lake. Both ships offer scenic cruises around the beautiful loch during the warmer months, and if you're lucky, you might even get to book a themed cruise.
The Maid of the Loch, on the other hand, sits on the shores of Loch Lomond. It is the last paddle-steamer to have been built in Britain and, while it currently does not sail as it is undergoing restoration, is open to visits from the public. Check out her eye-opening engine room with its giant cranks and pistons while you're there!
9. Spread your wings on an exciting seaplane ride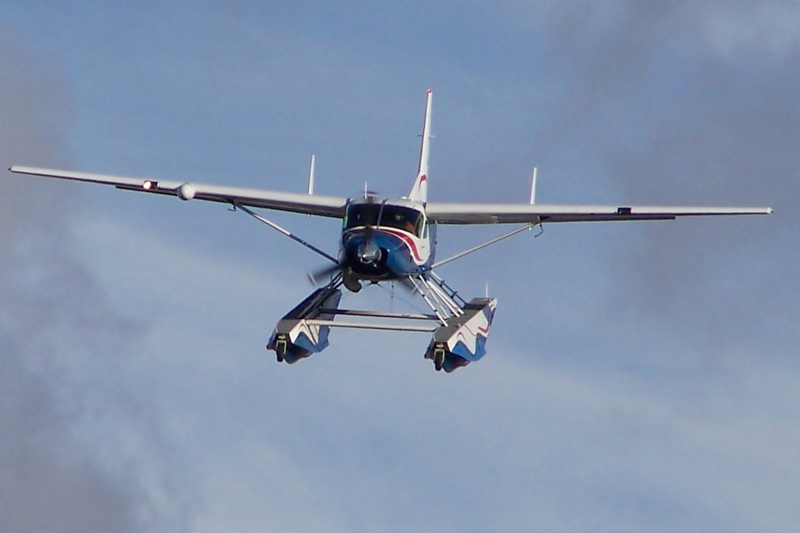 Loch Lomond Seaplanes takes passengers out on a ride over the national park and even the Hebrides (a Scottish archipelago) for a bird's-eye, panoramic view of the glens, hills, and lochs which are inaccessible from land. Take to the skies with your best camera!
Speaking of skies…
10. Camp under the national park's enigmatic night sky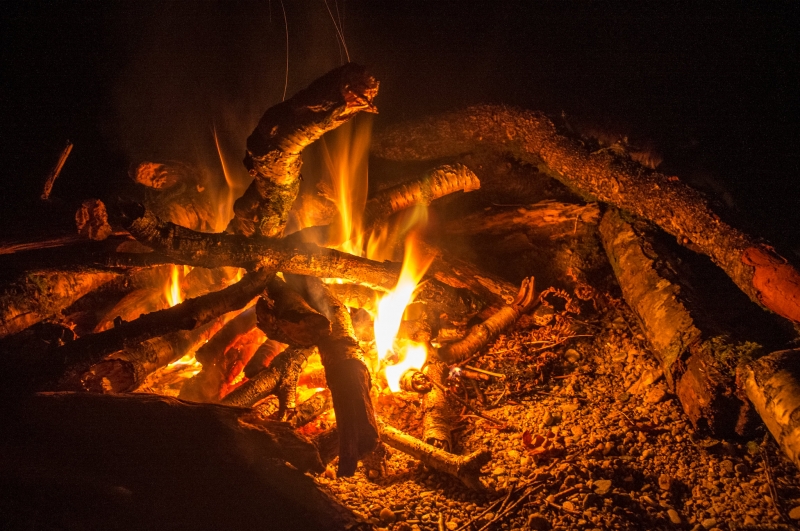 With its expanses of land unpolluted by city lights, Scotland has some of the best dark skies in Europe. On a clear night, away from artificial light sources, you can easily look up and see over 1,000 stars twinkling in the national park's skies.
If you think this is the perfect opportunity to go camping, you would be right. Although there are Outdoor Access Codes and seasonal byelaws to comply with, wild camping is definitely the ideal way to take in the staggering beauty of Loch Lomond and Trossachs National Park.
Beauty like you've never seen before
Having read to the end of this article, you will need no convincing that Loch Lomond and the Trossachs are some of the most beautiful places on Earth. Its unique geography and wealth of activities make it the perfect place either for a weekend getaway or a month-long stay.
If you need any more convincing, remember that it is just a hop and a skip away from Glasgow—so why not get the best of both worlds by spending time in both of these places?