There's no escaping it: whether you like it or not, the Restricted Movement Order is now in force in Malaysia until 31st March 2020. That means you're supposed to not leave your house, go jalan-jalan or lepak anywhere for the next 14 days. While it may be inconvenient, this is all done in hopes of curbing the rampant spread of Covid-19 in our country, which has spiked in the past few days, culminating in the first 2 deaths in Malaysia on Tuesday 17 March.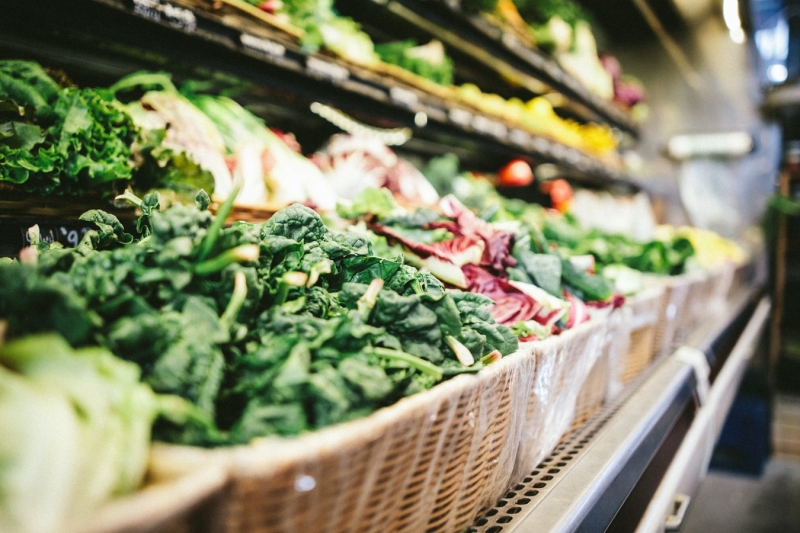 During this time, there may be plenty of confusion and anxious minds. One question that has surely preoccupied many Malaysians is whether or not they can get groceries. The answer is "yes". As stated by our Prime Minister in his address, supermarkets and other essential grocery stores will remain open. 
However, if you feel unsafe about leaving your house to get groceries during this time, consider ordering your daily necessities online and have them delivered to your doorstep. Here's a list of grocery stores that offer such a service: 
Specific to the Klang Valley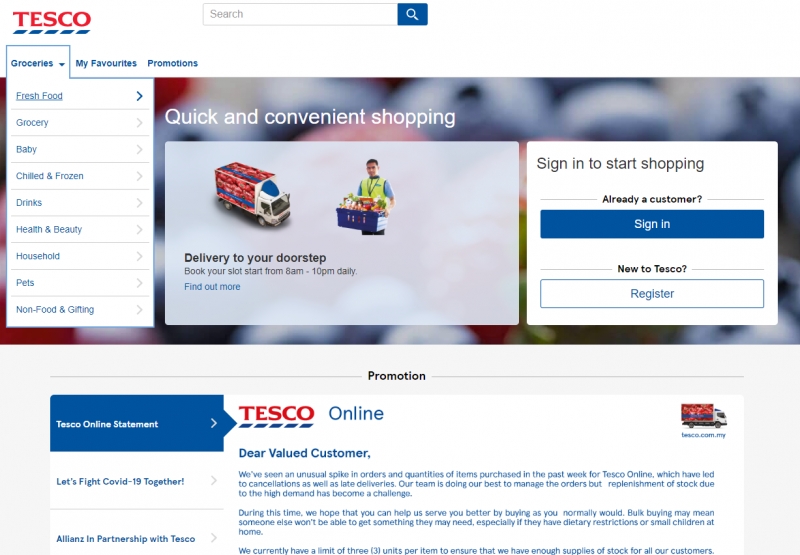 1. Tesco 
Daily delivery slots; available in 2-hour delivery windows starting from 8 a.m. to 10 p.m. You can even order your shopping up to 3 weeks in advance. Website
2. Mygroser 
Delivery from 9 a.m. to 9 p.m. daily. Free delivery for orders RM100 or over. Website
3. Happyfresh 
Daily deliveries from 10 a.m to 9 p.m. with same day delivery. Delivers from a range of supermarkets Website
4. Mydin
Delivery from 10 a.m. to 10 p.m. every day. Pickup service is also available at designated stores. Website
5. Pantry Express
Order one day in advance. Delivery available from 8 a.m. to 6 p.m. on weekdays, excluding public holidays. Delivery fees starting from RM8. Website
6. Potboy
FREE delivery with no minimum order. Website
7. Redtick
Daily deliveries from 9 a.m. to 9 p.m. Cut off time for next day delivery orders is 1 p.m. Website
Organic products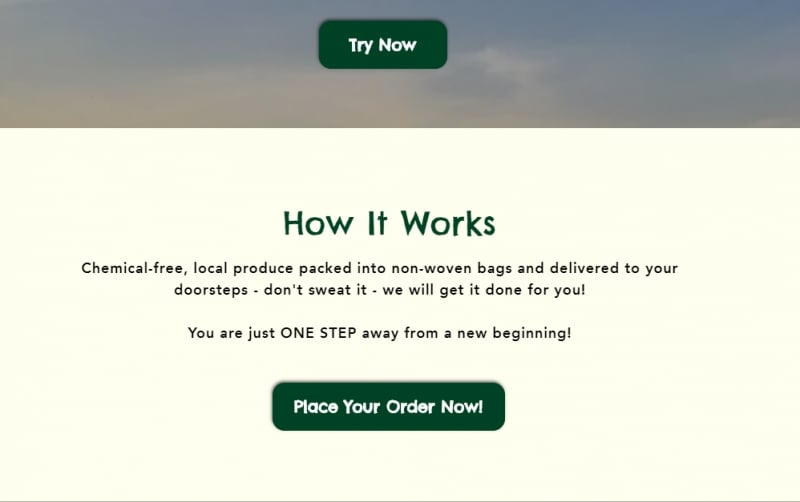 8. Everleaf
Orders are open from Thursday onwards every week, and deliveries are made on Mondays. Limited to Klang Valley region. Website
9. Organic4U
Delivery time from 10 a.m. to 6 p.m. on Monday, Wednesday and Friday. Delivery fee at RM20 per delivery. Website
10. TM Organic Farms
Weekly organic box deliveries to Klang Valley. You'll be charged a one-time fee of RM20 for weekly deliveries. Website
11. Signature Market
Delivery available nationwide but it may take 7-10 working days depending on where you're staying. Website
12. Organic Express
Delivery available nationwide within 3 to 5 working days. Local pickup option available. Website
Seafood/Fresh Fish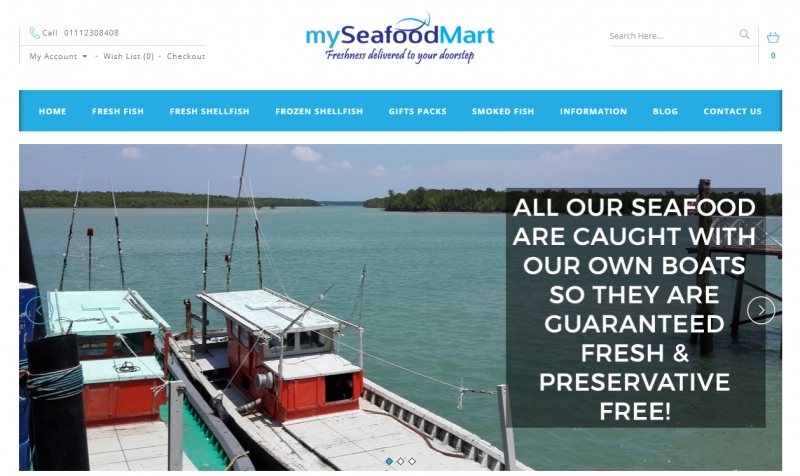 13. My Seafood Mart
Delivery between 2 p.m. and 8 p.m. daily within the Klang Valley area. Cut-off time is 11 a.m. for next-day delivery. Website
14. Fish Club
Delivery within 3 to 5 days on Wednesday, Friday and Sunday for JB and Thursday for KL and Penang. Website
15. My Fishman
Delivery between 1 p.m. and 6 p.m. from Tuesday to Friday, and between 11 a.m. and 2 p.m. on Saturdays. Nationwide delivery available. Minimum order is RM100 and delivery charge per box is RM15 to RM20. Delivery is free on all orders over RM300 per trip. Website
And there you have it, a list of online grocery stores that can deliver to your doorstep. Reminding Malaysians to stay strong and to avoid leaving the house unless necessary! Let's flatten the curve together!