These are tough times indeed. Malaysians have been staying home for well over a month, some of us have not seen our families/friends for months…heck, some of us don't even remember what it feels like to enjoy a meal at a restaurant! And, after so much time living under different variations of the MCO, maybe some of us just feel…a little lonely. 
Maybe you want someone to be sitting next to you while you work. Or perhaps you just want to cuddle with someone while you sleep. For those who aren't blessed with a companion during these times, there may yet be a solution! 
Over the weekend, I decided to do a little online window shopping on Shopee and I found these super adorable plushies and pillows! From derpy stuffed animals to kawaii cartoon characters, these are the cutest plushies and pillows on Shopee that you can buy to add a little colour to your stay-at-home life. 
Also read: 11 Home Appliances You Can Buy Online To Make Staying At Home Less Stressful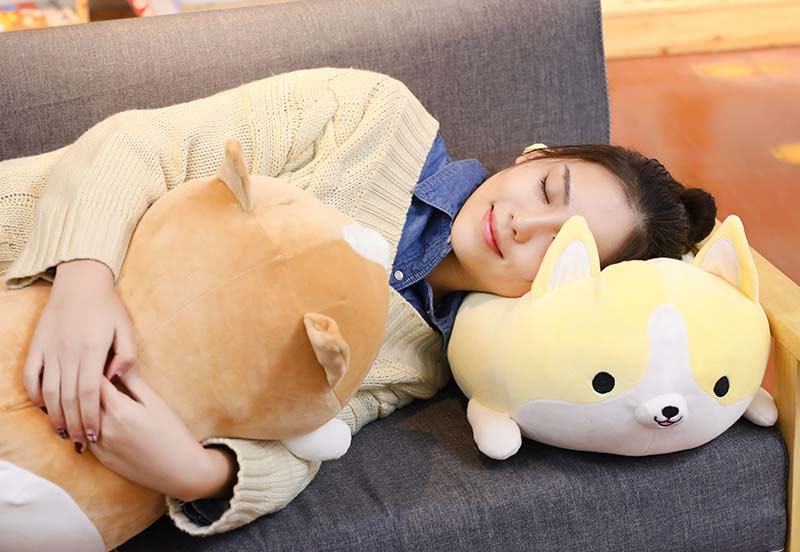 I'm sure many of us love corgis. Their adorable stubby little legs, their derpy faces, and especially those fluffy butts make this particular breed one of the most popular pets in the world. 
However, caring for a corgi (or any pet for that matter) is no simple task. So why not buy one of these squishy corgi bolsters instead? They're approximately 50cm in size and made of 100% PP cotton, making them the perfect bolsters to cuddle with while binging on Netflix!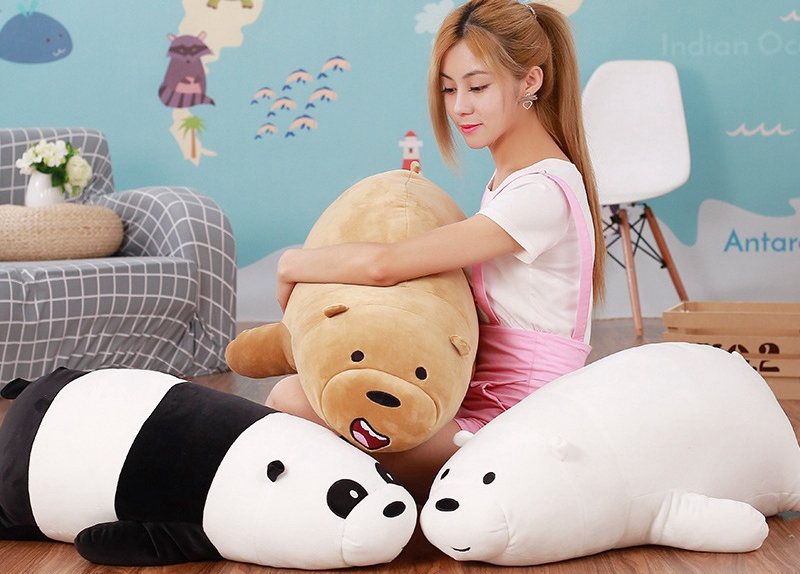 Tell me a more iconic trio of bears than Grizzly, Panda, and Ice. I'll wait. You can't, can you? 
Ever since debuting in 2015, the We Bare Bears series has become one of the most popular cartoons in the world. The titular characters have also become some of the most beloved on-screen animal characters of all time. 
If you're an avid fan of the series, you'll love this set of We Bare Bears pillows! Ranging from 50cm to 90cm, these plushies are made from the finest soft cotton and encased in high-quality fabric. It's the perfect companion for a good night's sleep!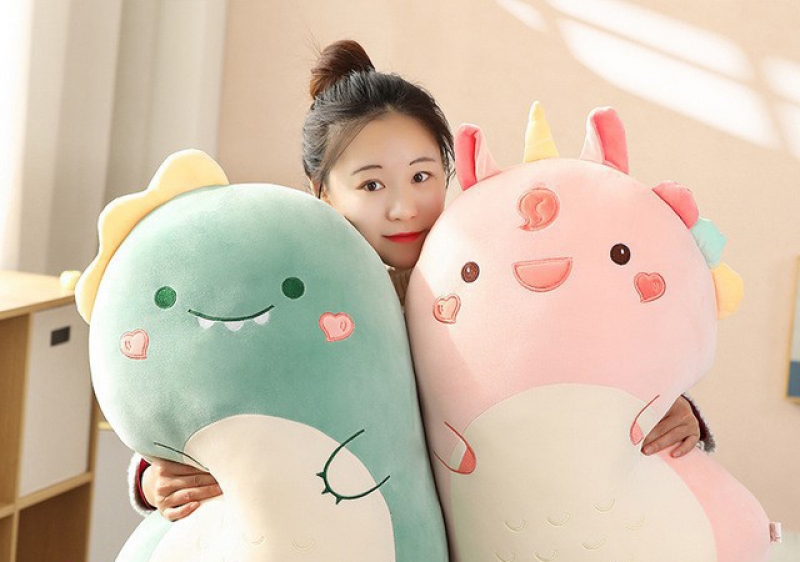 I think in times like these, what some of us really need is a good laugh. Or, at the very least, a smile to brighten our day. These massive plush pillows have such derpy faces that one look is all it takes to make you burst into a chuckle. 
Whether it's a chubby dinosaur, a husky that seems done with life, or a sleepy pig, you're sure to find a pillow that perfectly fits you and your mood! Sizes range from 45cm to a whopping 80cm height and the casing is made of stretchy fabric. Yes, you can pinch their chubby cheeks all you want. We know that you'll do exactly that anyway!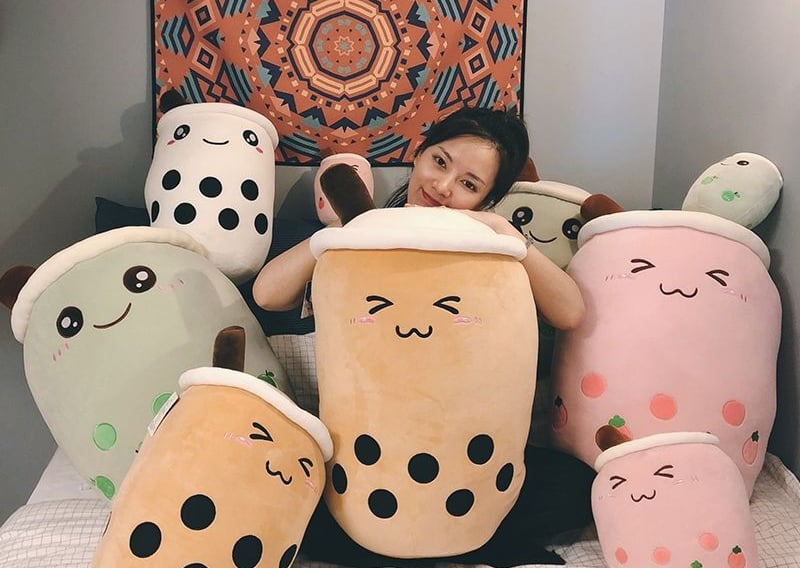 Hands up if you, like me, love bubble tea! Well, instead of buying a cup of bubble tea everyday, which is not only costly but a little unhealthy, why not express your love for boba in a different way?
These super kawaii pillows measure from 24cm up to 50cm and are made of high-quality cotton and fabric. They're the perfect gift/cuddle buddy for all boba lovers and they ship from Penang, which means even less waiting time! 
Get one for yourself or for a friend here!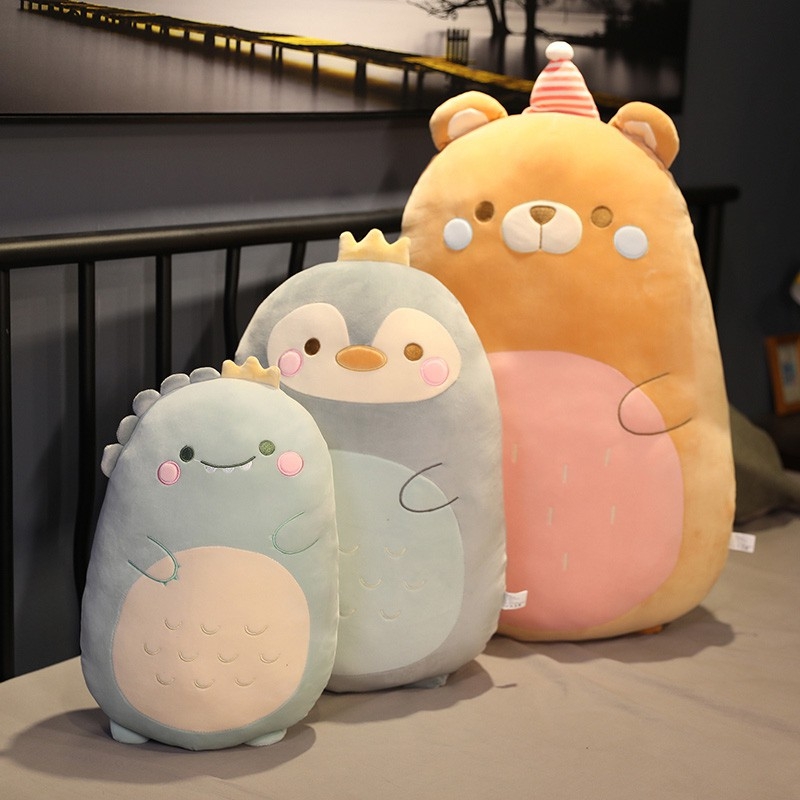 Who doesn't love penguins? These adorable little birds not only melt hearts when they're waddling about, their clumsiness makes it impossible for us not to go "awww" whenever one of them inevitably falls over. 
As you might expect, owning a penguin is not possible, both practically and legally. However, you CAN buy yourself this gigantic penguin plushie (40 – 80cm)! Not only does it look adorable sitting on your table, it also makes an amazing spooning buddy too. Apart from penguins, there are also hamsters and derpy dinosaurs.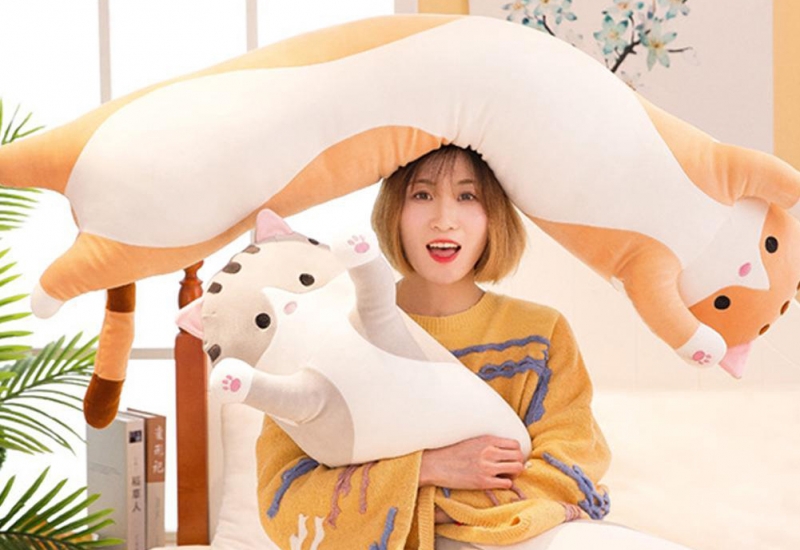 I wasn't much of a cat person until I recently adopted a couple of strays. Now I totally understand why cat mums and cat dads love their babies so much. Well, if you're looking to add even more cats to your family, why not check out these lovable cat bolsters? 
Just like an actual cat, these bolsters can stretch to insane lengths, with the longest version being 130cm. That's the size of a human child! They come in various colours and are made using the finest materials so you (and even your actual cat babies) can cuddle with them comfortably.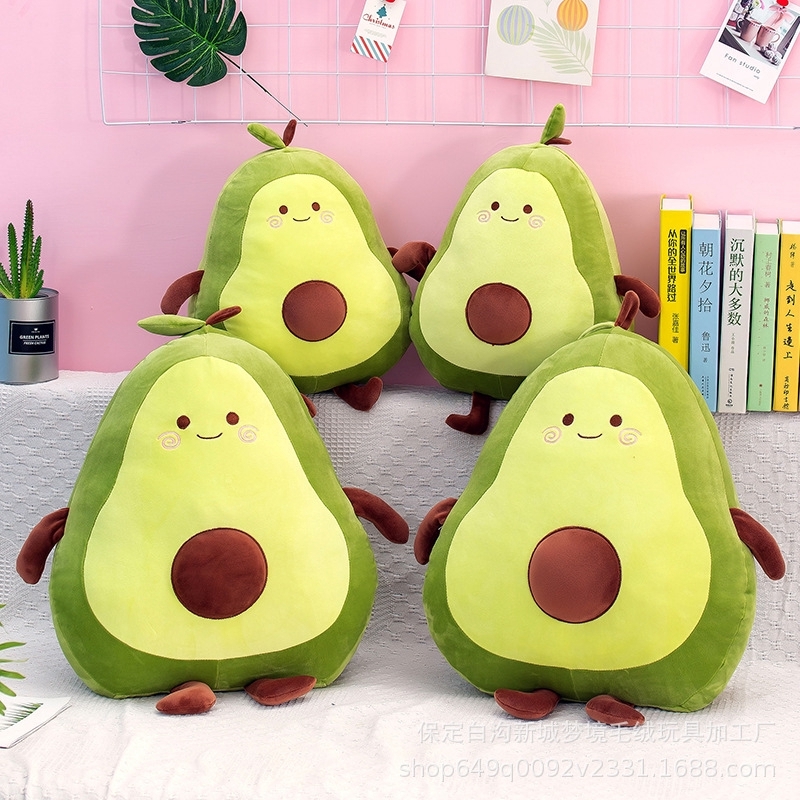 I can't even remember the last time I had brunch. I just hope my favourite cafe is still open when Phase 3 comes around. In the meantime, if you have a friend who's chronically brunch-deprived, why not get them this unique avocado pillow?
Ranging from 25 to 90cm in length, these avocado pillows are super fluffy and cute. Just…don't bite into them because we're pretty sure they don't taste as good on toast!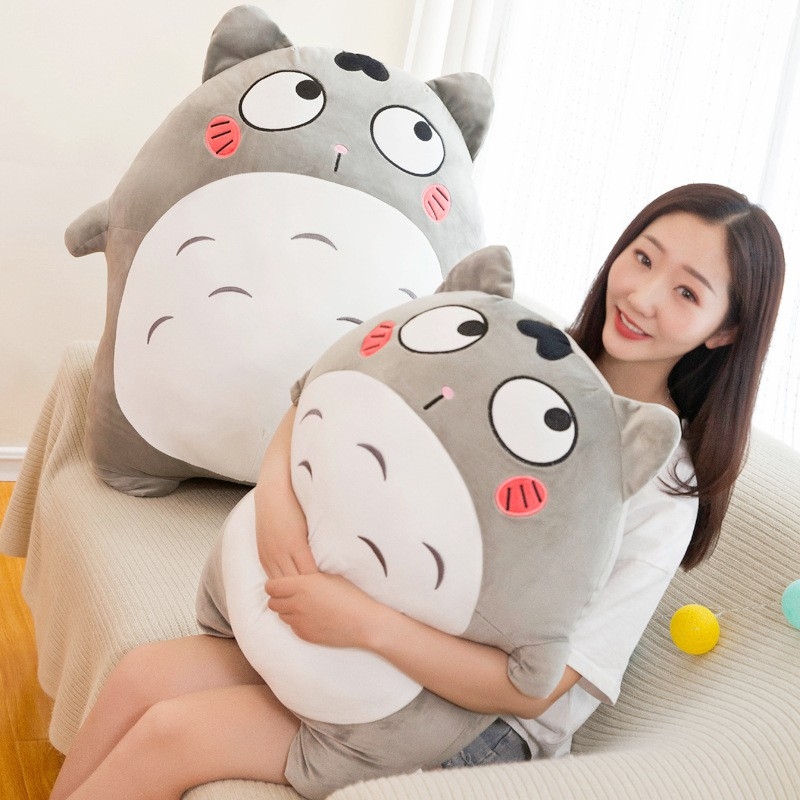 If you enjoyed watching My Neighbor Totoro (1988), then this is one pillow you'll definitely add to cart! Modelled after the iconic character, these pillows (ranging from 30 – 90cm) are the perfect gift for classic anime fans. 
Filled with down cotton and encased in gentle soft fabric, these pillows feel just the way I imagined the actual Totoro would have felt like.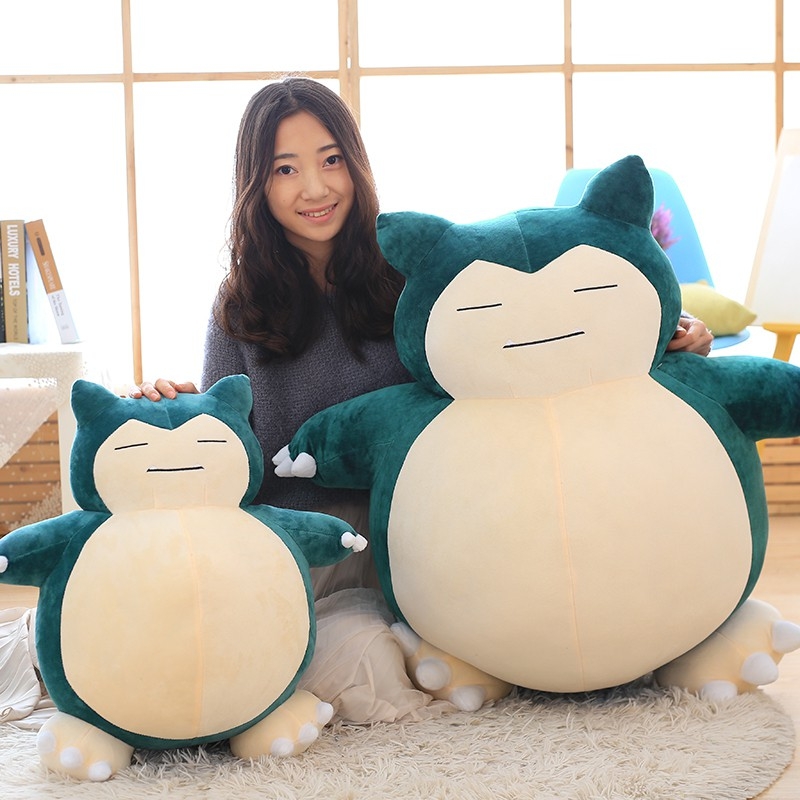 If there's ONE cartoon/anime character that signifies restful sleep, it's Snorlax! This fan-favourite pokemon is best known for being able to sleep through anything and everything and, let's be honest, that's what some of us need right now. 
While this Snorlax pillow isn't actual size, it is still fairly big at 30cm tall. Squishy and huggable, it's the perfect pillow to rest your weary head on, or a bolster to snuggle up against. Or, if you're having a bad day at work, I'm sure Snorlax doesn't mind being punched once or twice either! 
Click here to catch your own today!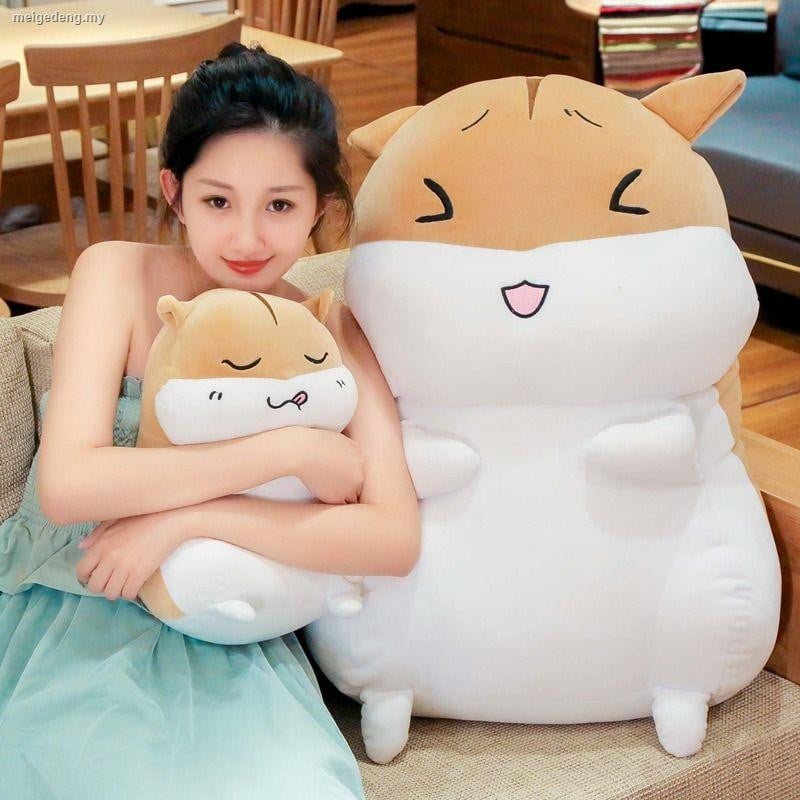 Who here remembers the iconic hamster, Hamtaro? I remember watching it as a kid and wanting so much to squeeze its chubby cheeks. Well now I can! Technically anyway. 
These adorable hamster plushies (up to 60cm) are so cute and squishy that you won't be able to resist hugging them throughout the day. Just look at those chubby cheeks! 
Get your own hamster plushie here!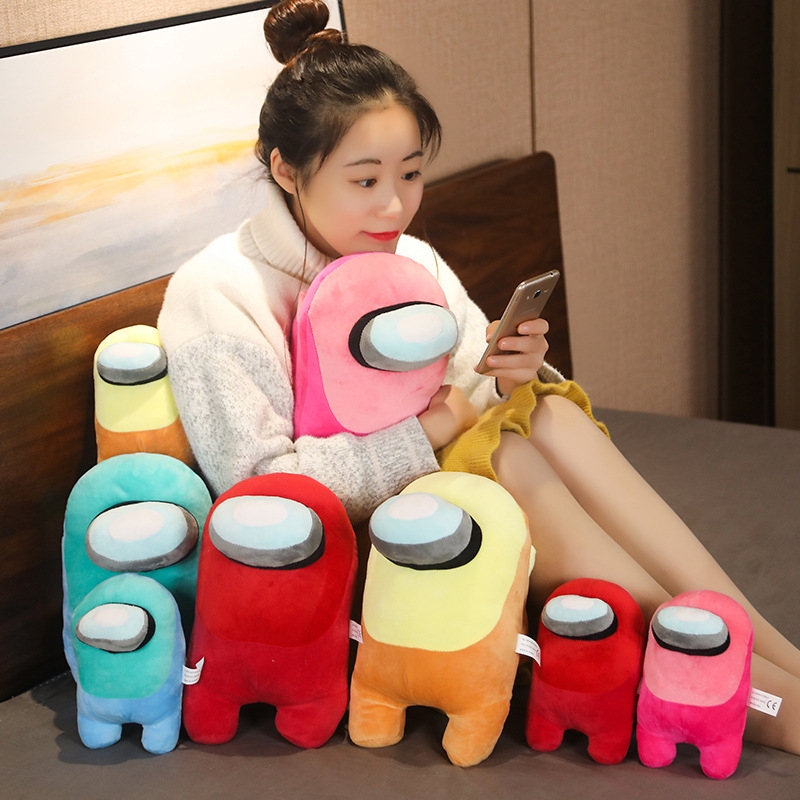 Remember when lockdowns started all over the world? It was around this time that the highly popular game, Among Us, was released. While the hype has since faded, it remains a popular way for gamers to pass their time. 
If you can't get enough of the game, why not get these sus-looking plushies? It's a fun way to immerse yourself in the game without the near-crippling anxiety of being suspicious of everyone around you. We're pretty sure none of the dolls are an imposter though. Probably. Maybe. *cue dramatic music
Boot one into your room today!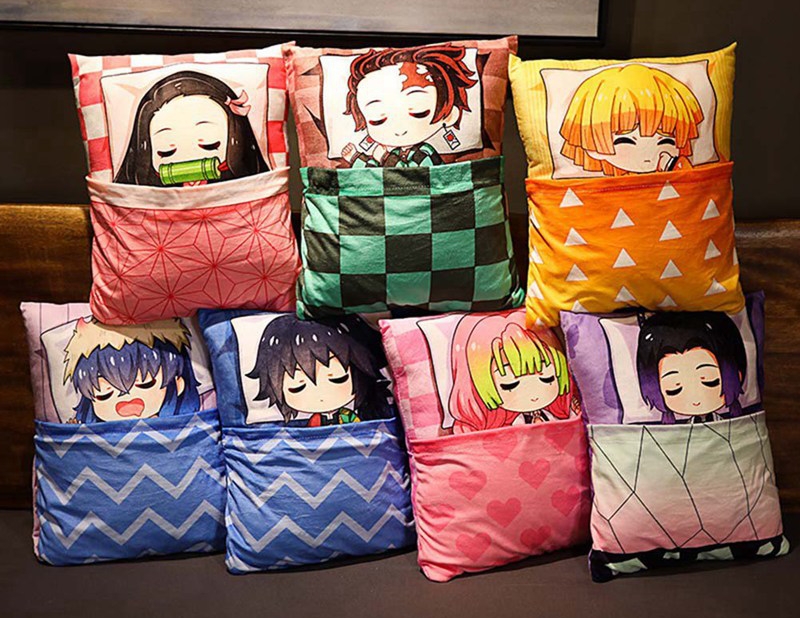 I love Demon Slayer (Kimetsu no Yaiba). There, I said it. I think it's one of the best anime series in a very long time. Lovable characters, beautiful artwork, touching storyline, it has everything. 
If you're a big fan too, you'll love these pillows. While they're not exactly made for hugging or cuddling, they're still amazing additions to your merch collection. Plus, the Nezuko pillow is super cute, even though I'm more of a Shinobu fan myself. 
Also read: Declutter Your House With These Essential Home Organisers
Add some kawaii to your stay-at-home life
And there you have it: 12 of the cutest plushies and pillows on Shopee that will make staying at home a little less boring and lonely. 
Can't find what you're looking for? Check out even more plushies on Shopee here! 
Note: While plushies and pillows do help, they are no substitute for actual human contact. If you're feeling down or depressed, don't be afraid to reach out to someone for help. And if you're feeling fine, make sure also to contact your friends and family just to check in on them. 
TripZilla Malaysia reminds everyone to be a kind and caring presence during this difficult time.