If there's one thing (most) Malaysians, young and old, love, it's durian. While the rest of the world mistakes the King of Fruits as a nuisance, we Malaysians know just how good fresh durians can be. Well, it's that time of the year again when durians are in season, and this year, the in-thing in Malaysia is delivery services! 
This year is a little different though. We can no longer go on a durian buffet trip because of COVID-19 lockdown measures. Thankfully, thanks to online shopping and delivery, we can still enjoy savoury durian even as we stay at home!
Here are some of the best durian stores in Malaysia that offer delivery services!
Mandarin version of this article: 榴莲季又来咯!马来西亚吃 榴莲 好地点!
Klang Valley
1. SS2 Durian House Stall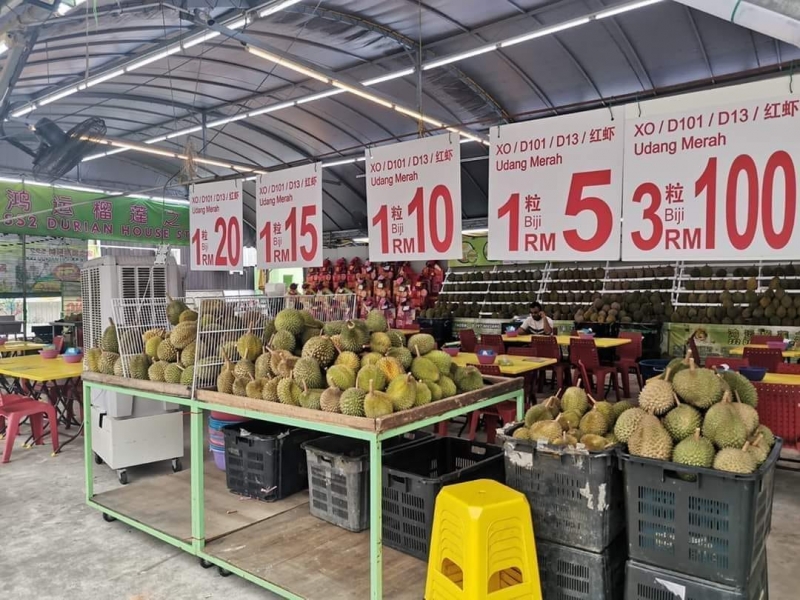 SS2 Durian House Stall  is arguably one of the most famous durian stalls in the Klang Valley. Located in Petaling Jaya, this fan-favourite offers customers a large variety of durians. Whether it's Musang King, Red Prawn (Ang heh), D13, D101 or more, you'll be spoilt for choice.
In the past, customers would flock to the stall and enjoy a satisfying durian buffet feast. Nowadays, however, the best way to enjoy durians from this beloved stall is to order them online and have the fruits delivered to your doorstep. 
Address: PT1976 Jalan SS2/61,47300, Petaling Jaya,Selangor
FB: SS2 Durian House Stall
Contact: +6012-633 9996 (Ah Chew)

2. Durian Hill SS2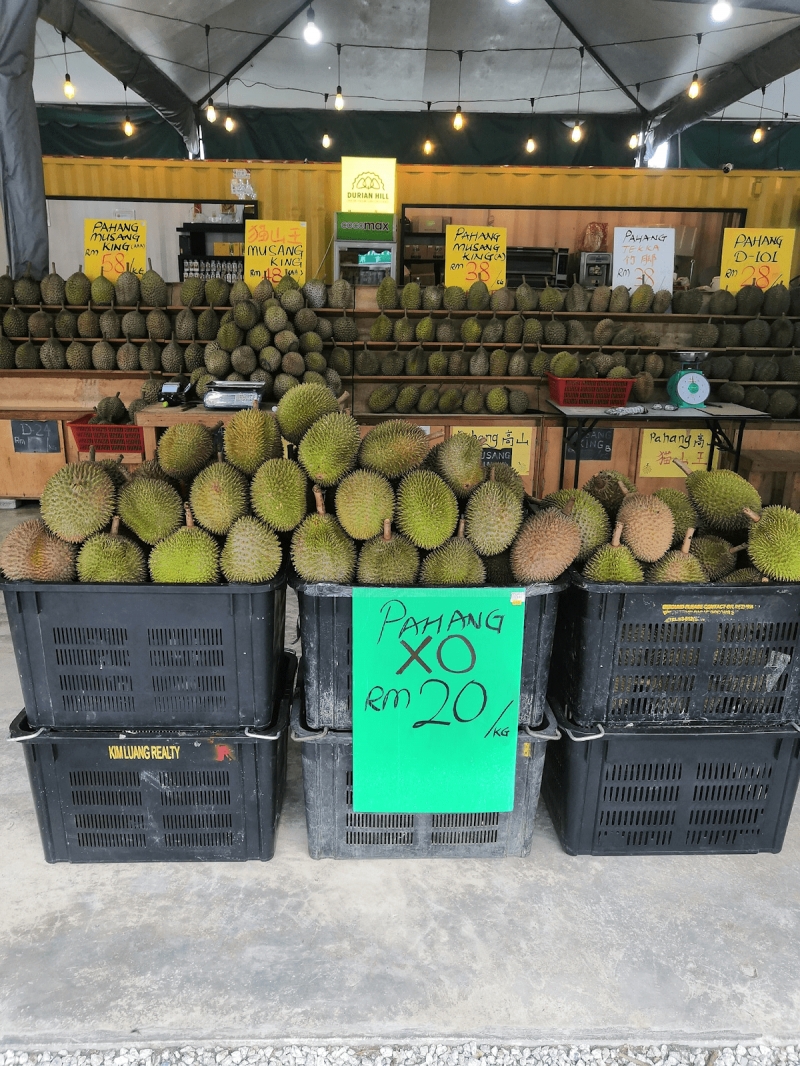 Another famous durian stall in SS2 is Durian Hill. What makes this stall famous? Well, in 2018 and 2019, it was crowned the Musang King Champion of the World Durian Championships. Yes, it's a real thing!
Obviously then, the one thing you must try is their amazing Musang King durians. You can order some from their official online store and can even choose between having ready-packed durians or an unopened one so you can experience the thrill of peeling away the thorny shell yourself!
Address: Jalan SS2 /64, 47300 SS2, Petaling Jaya, Selangor. Malaysia.
FB: Durian Hill
Contact: +6014-324 1386 (Ernest)
3. TTDI Durian King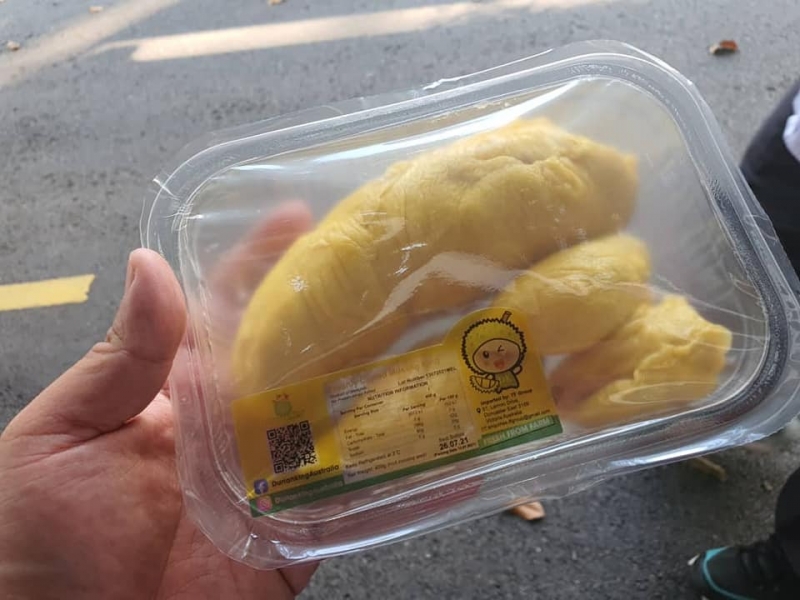 The TTDI Durian King stall is located behind the bustling TTDI market, in the open air parking lot. Of course, given most of Selangor and KL are currently under the EMCO, the only way to enjoy durians here is to order online (via Whatsapp).
The durian of choice here is the extremely premium Black Thorn durian! For those not in the know, Black Thorn is arguably even better than Musang King (although I personally prefer the latter), and has a more flavourful profile. Try it and let me know! 
Address: 179, Jalan Wan Kadir, Taman Tun Dr Ismail, 60000 Kuala Lumpur, Wilayah Persekutuan Kuala Lumpur 60000 Kuala Lumpur, Malaysia
FB: TTDI Durian King
Contact: +60 16-274 6474
Penang
4. BaoSheng Durian Farm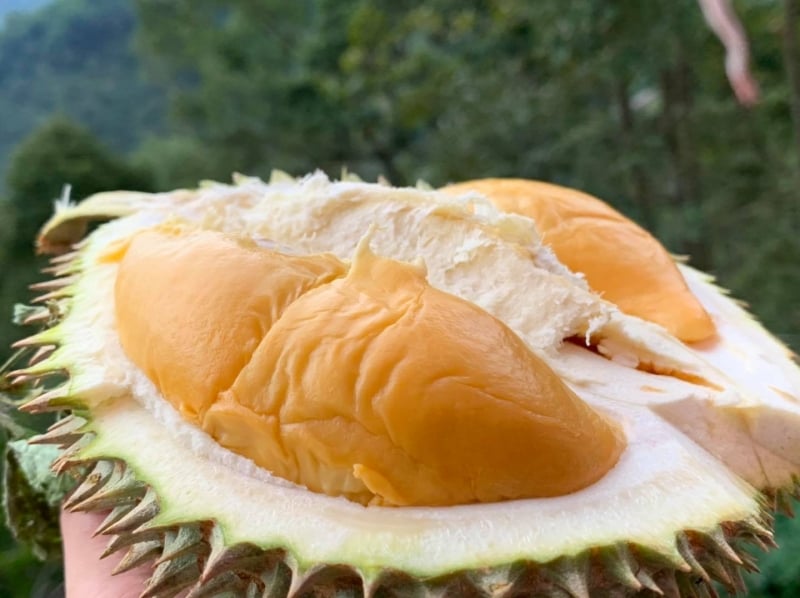 For durian connoisseurs and staycationers in Penang, Bao Sheng Durian Farm needs no introduction. It is one of the most famous durian orchards on the island and a great place to sample fresh durian. You can even stay overnight in the onsite chalets!
While we can't currently admire the beautiful sights in the verdant orchard, we can certainly still enjoy the sweet fruits it produces. The farm periodically offers preorders on its Facebook page, with deliveries to Penang, Ipoh, and KL.   
Address: 150 Mukim 2, Sungai Pinang, 11010 Balik Pulau 11100 Balik Pulau, Penang, Malaysia
FB: Bao Sheng Durian Farm
Whatsapp: +6012-411 0600

5. Shan Cheng Durian Penang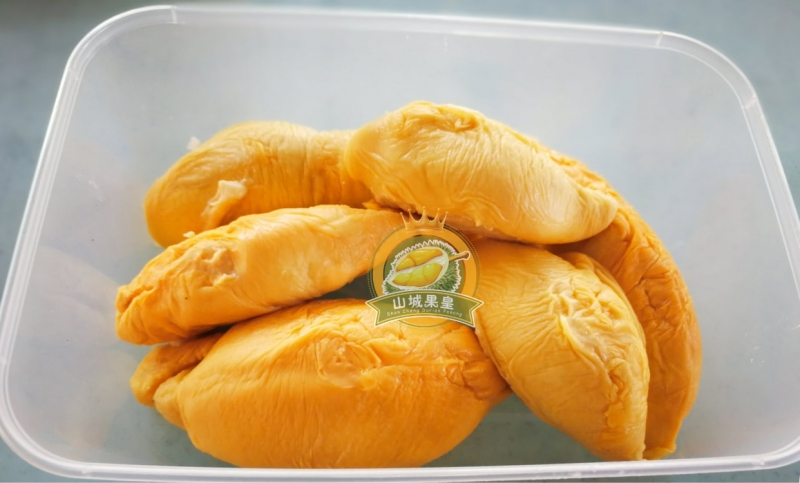 Shan Cheng Durian's biggest flex is that it's durians are produced by an old tree in the hills. And as most durian fans know, the older the tree, the tastier the durian!
Customers can choose from a large variety of durians at an affordable price. That's because most durians here are delivered straight from the orchard, cutting out any middlemen in the process. Just looking at the photos on their Facebook page is making me hungry!
Address: 748B, MK 6 Pondok Upeh, Balik Pulau 11000 Balik Pulau, Penang, Malaysia
FB: Shan Cheng Durian Penang
Contact: +6010-274 8988

6. Ah Teik Durian Stall Lorong Susu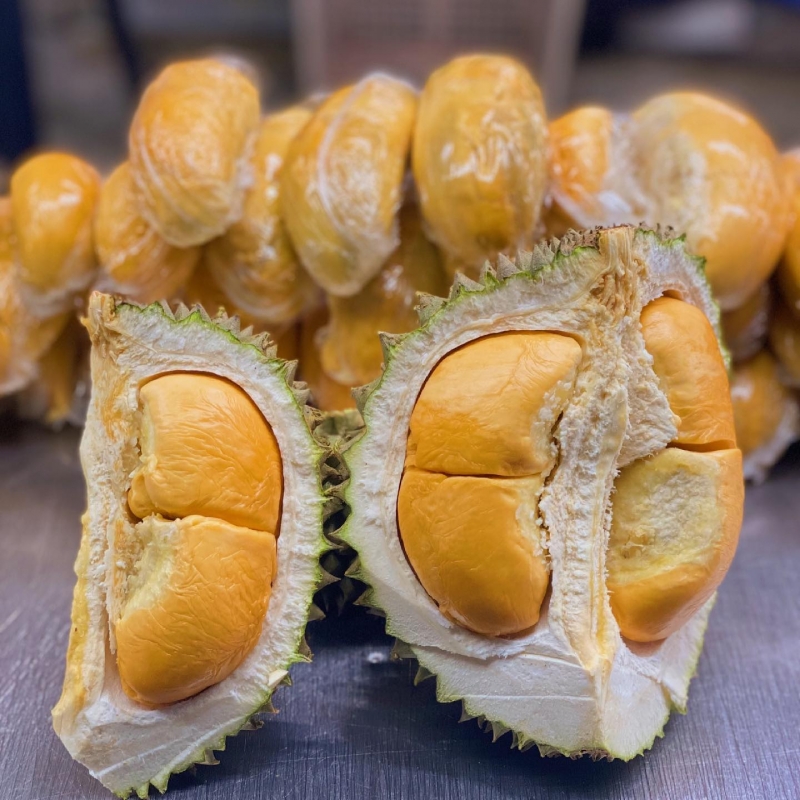 Ah Teik's durian stall is one of the most popular stalls among locals. Like most stalls on this list, Ah Teik sells a large variety of durians. That being said, the most popular option here is the premium Black Thorn durians!
Even during the MCO, their Black Thorns sell out pretty quickly. So, if you're a fan, make sure you call them as soon as possible to book your slot before it's too late! 
Address: No 1, Lorong Susu 10400 George Town, Penang, Malaysia
FB: Penang AH TEIK Durian
Contact: +60 12-438 3881
7. Leng Durian Stall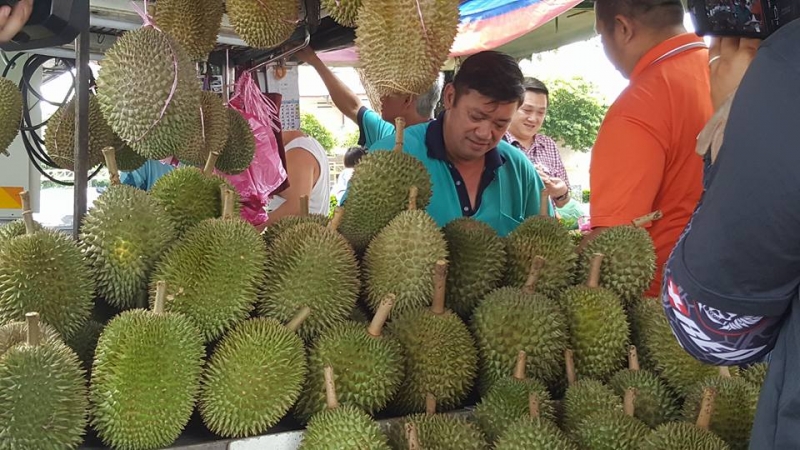 Ah Leng's durian stall is a staple on Anson Road, offering customers a taste of premium durians like Musang King and Black Thorn. Managed by passionate durian enthusiast Brother Leng (龙哥), you know you're in for a treat whenever you order from his stall.
And, in case you're still unconvinced, famous Hong Kong foodie/celebrity Chua Lam (蔡澜) has also been a customer of this humble stall!
Address:Anson Road George Town, Penang, Malaysia
FB: Penang Durian Leng
Contact: +6 019 412 1616 (Leng)
8. Durian Rumah Batu, Stone House Plantation
Durian Rumah Batu is located in Balik Pulau which many Penangites can tell you, is the state's durian paradise. Needless to say, their durians are super popular and beloved by many.
What's more, since 2016, their durians have even been awarded the Malaysian Good Agricultural Practice (MYGAP) award for being a certified organic product.  So if you're looking for hearty, organic durian, check them out!
Address: 127, Mukim 2,, Sungai Pinang, 11010 Balik Pulau, Penang
FB: DURIAN RUMAH BATU, STONE HOUSE PLANTATION
Contact: +6012-538 5128

Pahang 
9. Raub Durian Orchard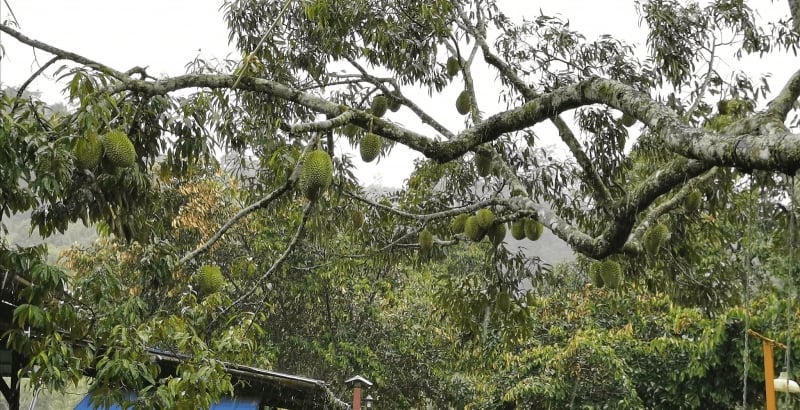 Much like Bao Sheng Durian Farm in Penang, Raub Durian Orchard is one of those "visit-and-eat" destinations to enjoy durian while surrounded by nature. It is just a short 15-minute journey from the city centre and is considered the producer of the best durians in Raub!
Apart from durians, they also offer mangosteens, rambutans, and other fruits. While the orchard is currently closed, it still offers deliveries to most areas within Raub. 
Address: Near 8, 27600 Gali, Pahang, Malaysia.
FB: Raub Durian Orchard
Contact: +6012-929 3783

10. Sungai Dua Durian Orchard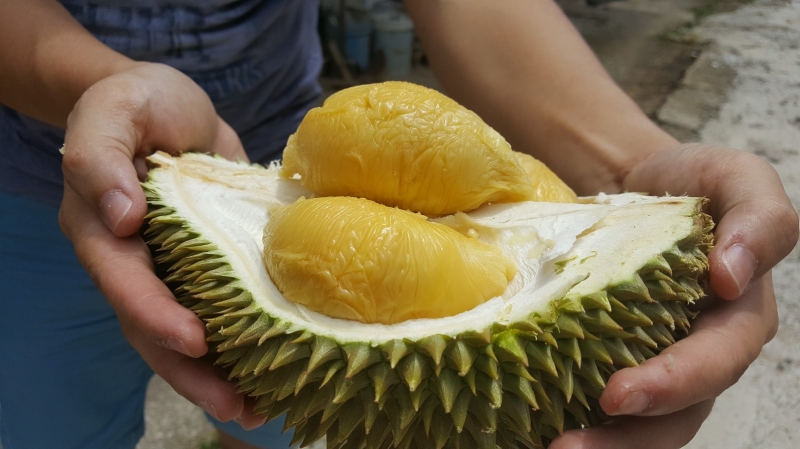 This orchard in Bentong boasts having over 200 durian trees producing a large variety of delicious, high-quality durians. These include Musang King, D24, and even kampung durians for those with more sophisticated tastebuds.
You can order your durians at their official store, or, if you really suffer from durian FOMO, pre-order your durians for the next season!
Address: 154, Lorong Bentong Makmur 8, Taman Bentong Makmur, 28700 Bentong, Pahang
Official website: Sungai Dua Durian Orchard
Contact: +6012-322 6004
11. Jimmy's Durian Orchard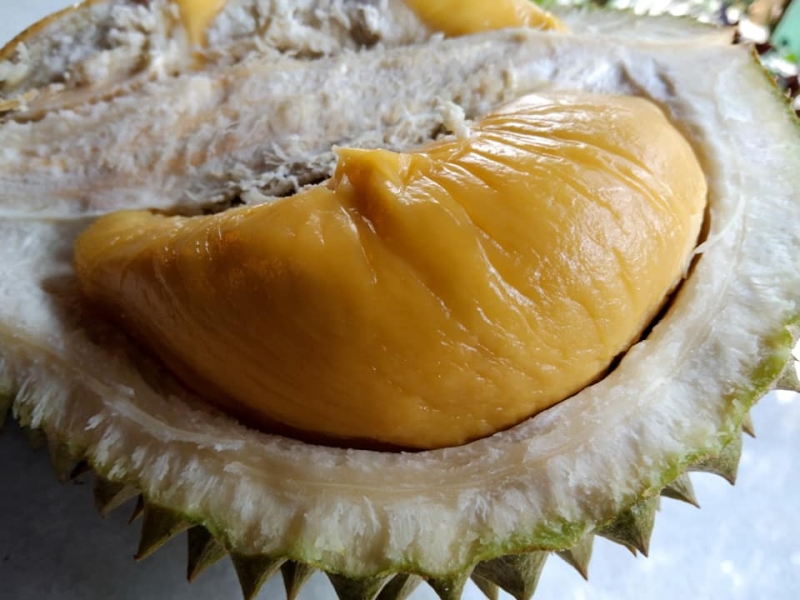 This lovely orchard is just about an hour's journey away from KL. Located by the side of the Karak Highway, Jimmy's Durian Orchard houses around 300 durian trees and produces fine durians like Musang King, Tekka, D24, and more.
During non-MCO times, you could even visit the farm and get a little tour from the owner himself. Nowadays though, it's best to stay at home and fix your cravings by ordering delivery! 
Address: 75.1Km, Karak Highway, Bentong, Karak, Bentong 28600, Malaysia
FB: Jimmy's Durian Orchard
Whatsapp: +0162031922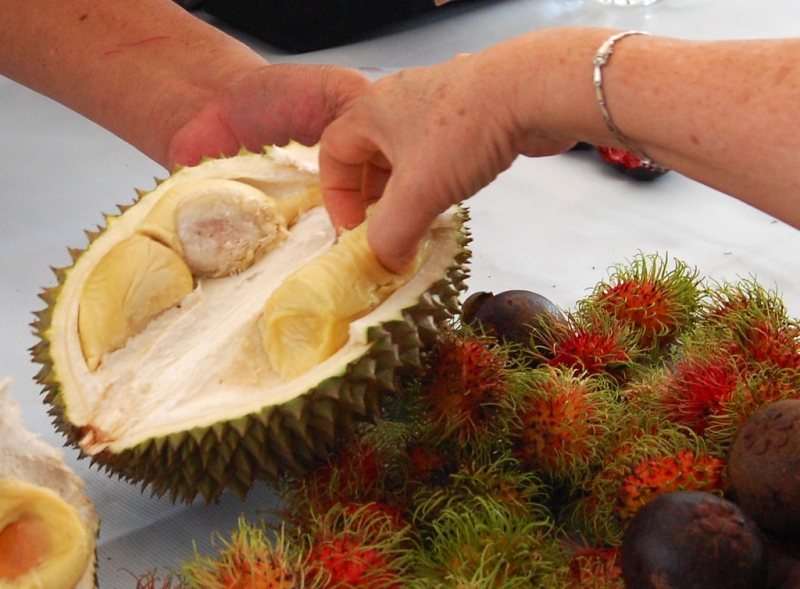 And there you have it: 11 of the best durian stalls in Peninsular that offer delivery services. As much as we miss eating durians at the stall, we cannot stress enough how important it is to stay at home as much as possible. Instead, let's all support local durian sellers by ordering durians for delivery during this durian season!