There are many reasons why one would choose to travel solo even if the idea may sound intimidating to some. The reason may be your travel-mates are busy with their work or family, or perhaps you prefer to follow your own pace in exploring new places. Maybe you're just try to search for your own identity in the unknown. Whatever your reason, traveling alone is an experience you need to try at least once in your lifetime. The only problem is you might get hooked on this style of travel once you do!
Here are 13 destinations around the world that you can surely have a good time, even by yourself in 2020!
1. Tokyo, Japan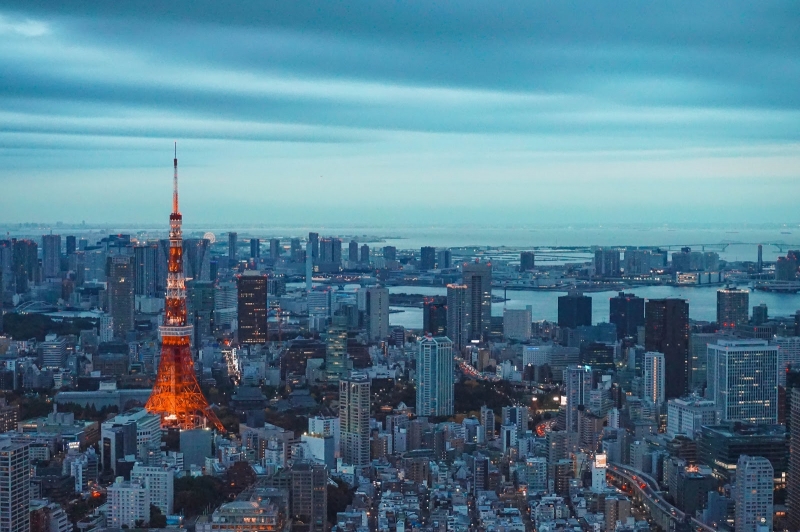 When one thinks of solo travel, there are some logistics to be considered, like food, accommodation, transport, and safety.  But in Tokyo, you really don't have to worry about any of those! 
Single-dining ramen shops, sleeping pods in capsule hotels, highly efficient rail systems, and very kind and polite people, Tokyo checks off everything in the list that makes a destination great. For female travelers, you can even find hotels that have entire floors reserved specially for women. And because Tokyo is such a huge metropolis, you can take your time to explore every corner of the city, and seek out the prettiest temples, freshest sashimi, and busiest shopping complex all in your own time.
If Tokyo alone is not enough, just take the bullet train to visit another city like Osaka or Sapporo, or even hike up Mount Fuji. No one's stopping you, remember? 
2. Taipei, Taiwan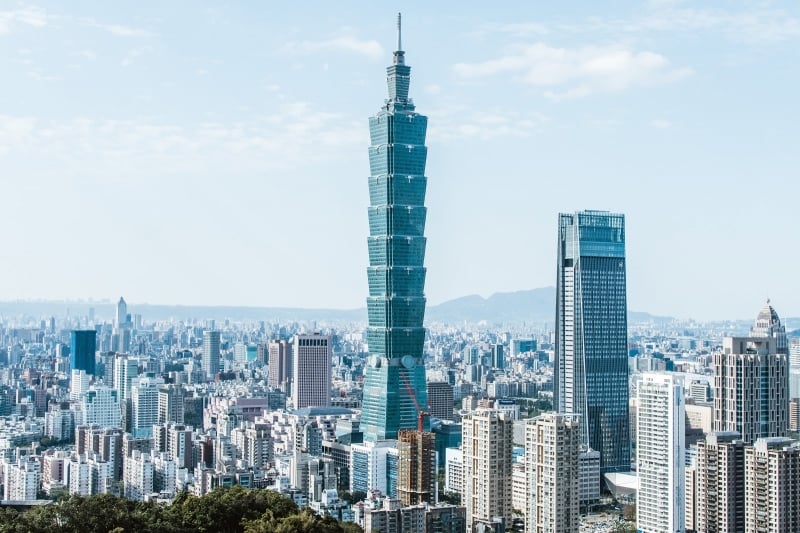 Similarly to Tokyo, Taipei has all the things you need as a solo traveller. And of course, you simply cannot miss the night markets. The perfect spot for you to try all kinds of food without breaking your bank! Go ahead and munch on all the black pepper buns, oyster omelettes, beef noodle s, xiao long baos,  and lu rou fan you can stomach. And then work off those calories by hiking Yangmingshan or heading to the observatory deck of the iconic Taipei 101 building for a view you won't soon forget!
Take day trips to the surrounding areas such as Keelung, Jiufen, Shifen, Beitou, or even to the far south in Kaohsiung! The whole of Taiwan is well connected with trains and buses, so you have nothing to worry about at all. 
3. Seoul, South Korea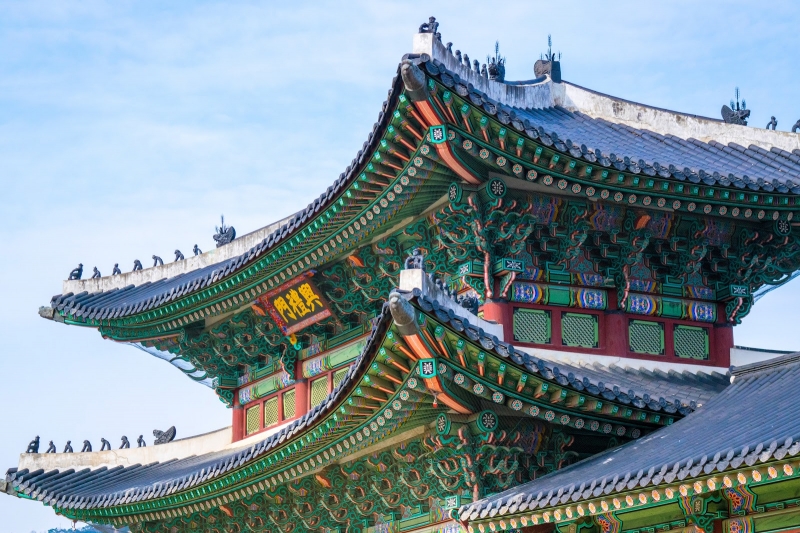 While we are covering Asia, we might as well put Seoul on the list. After all, Seoul is very suitable for solo travellers as the city is very easy to explore, and there are plenty of things to do here, even by yourself. 
Satisfy all your Korean food cravings  and take your time walking around in the beautiful palace grounds of Gyeongbokgung Palace. Immerse yourself in the lively and trendy streets of Hongdae,and  take a day trip to Nami Island for the most scenic landscape. If Seoul is not enough for you, you can always take the speed rail to other parts of the country such as Incheon, Gwangju, and Busan. There are even more things to see and do!
4. Bangkok, Thailand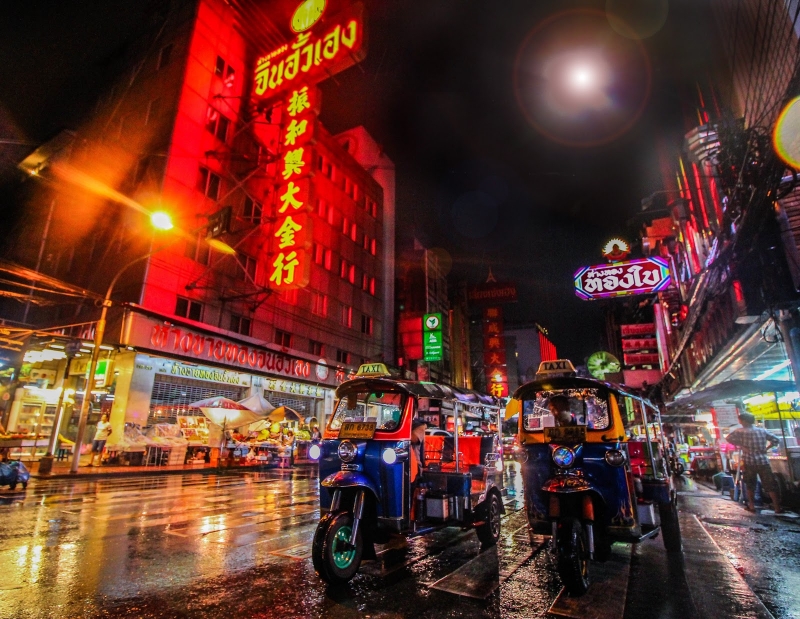 Cheap and delicious food, stress-relieving massages, peaceful temples, endless shopping marathons, Bangkok has it all. Take your time exploring this huge and busy city, and find the best Thai food that you can find nowhere else. 
After all,  Bangkok has loads of Michelin-starred restaurants with queues that never seem to get any shorter.  And since you're traveling alone, you can really just follow your guts (pun intended) to either wait for your table,  or just visit some other hidden underrated restaurants. 
Also read: Things To Do in Bangkok
5. Singapore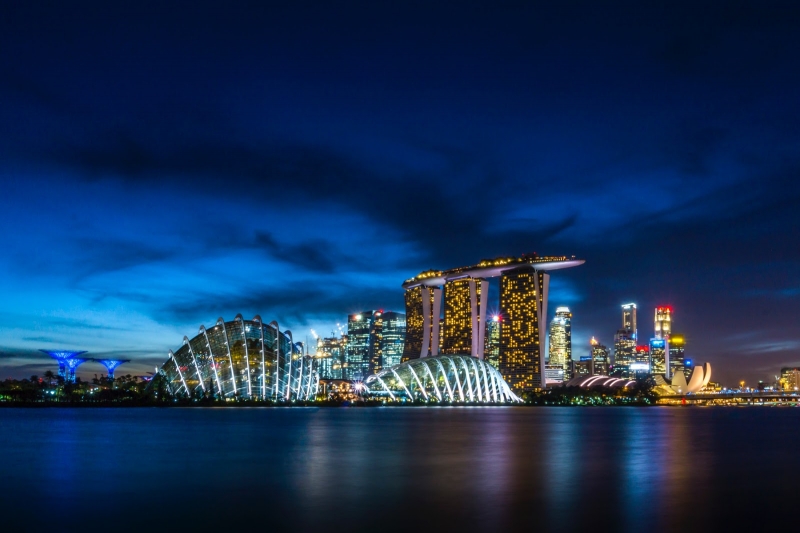 Another neighbouring country you can definitely travel solo to is Singapore. Being called The Gateway of Asia, this small but highly developed country has plenty to offer. Expect to find scrumptious street food, beautiful cultural walks at Chinatown and Little India, majestic light shows at Gardens by the Bay, futuristic indoor forests at The Cloud Forest, and of course the now iconic Jewel Changi. 
Solo traveling in Singapore is pretty ideal because not only is it a very safe country, getting around is super convenient too! Plus, this is where you can find the Michelin-graded Hawker Chan's chicken rice! 
Also read: Things To Do in Singapore
6. Melbourne, Australia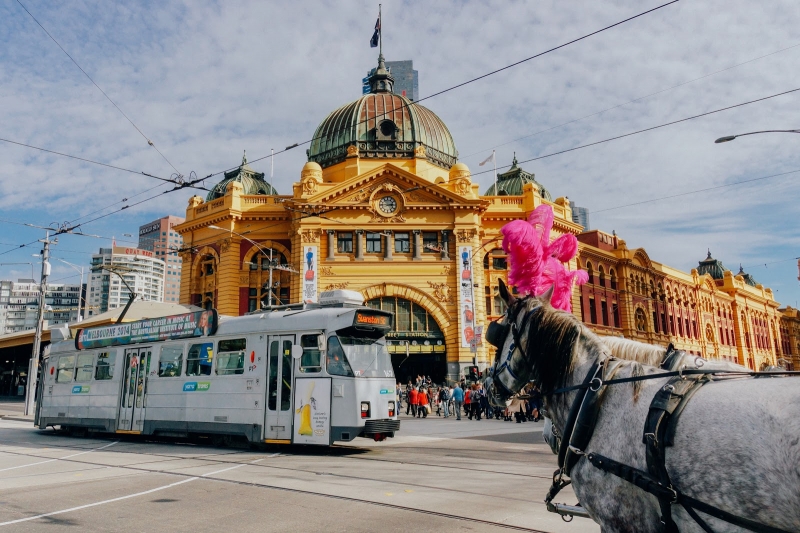 Did you know that you can get around in Melbourne city with trams for free? Yes, you can easily explore the city with little time and effort with the trams. While the main area of the city is not particularly huge, there are quite a lot of things for you to do. Make sure to try out the coffee at local cafes to understand why Australians love their coffee (I certainly do!), visit Victoria Market for beautiful local crafts and sweet American donuts, or try out the toasty and delicious pide or gozleme at Turkish restaurants. I highly recommend the Indonesian restaurant Blok M Express for their char-grilled lamb ribs. Yummm!!
And don't worry about accommodation. There are plenty of good and cheap hostels you can stay in. Some may even offer movie nights, group activities, and free morning coffee. If you want some alone time and do some reading, visit the Victoria State Library, or any of those fancy cafes.
While you're here, make sure to take a road trip along the Great Ocean Road and the Twelve Apostles. If you are not feeling like renting and driving a car, you can always join a tour group to have an even more enjoyable experience.
7. New York City, United States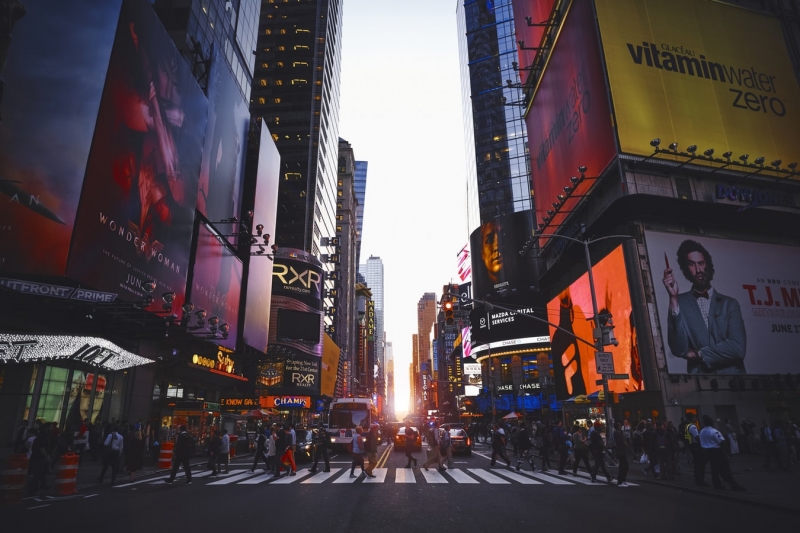 One of the few places that is in everyone's bucket list has to be the city that never sleeps, aka New York City. It is a melting pot with various cultures from around the world, so you can expect to find all sorts of food in the Big Apple. Make sure to visit the iconic landmarks such as Times Square, Chinatown, Wall Street, Grand Central Terminal, Dumbo, Central Park, and more! Being one of the most well known cities in the world, you can never run out of things to do. While you're here, take the chance to ride the subway or the famous yellow taxis that we often see in the movies. 
While New York may seem a little overwhelming to some due to its sheer size and population, as long as you plan ahead, you'll be fine. 
8. Paris, France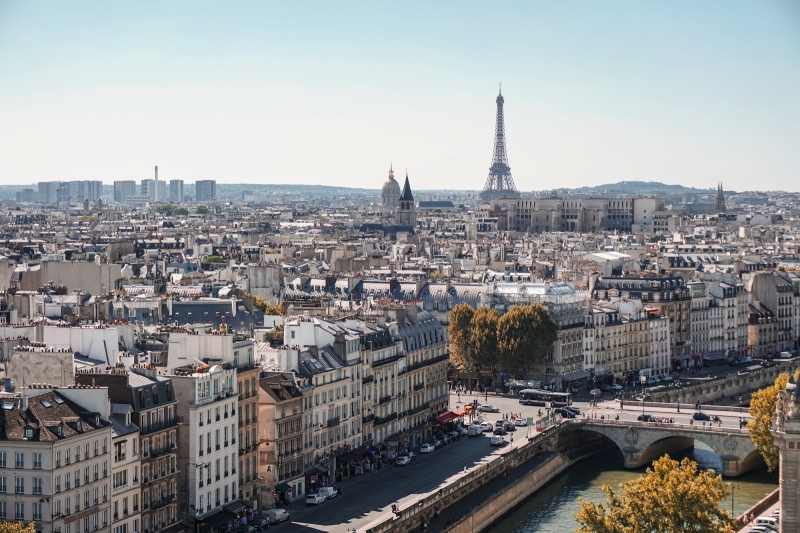 Although Paris is well known as the city of love and romance, that does not mean you cannot visit this place on your own. After all, loving ourselves counts too! And one of the best ways to appreciate ourselves, is to eat all the croissants and macaroons to your heart's content! 
There are loads to try in Paris. You do you. Of course, make sure to explore this gorgeous city that is full of beautiful art and architecture, with the most famous being the Eiffel Tower, The Louvre, Arc de Triomphe, and the Sainte-Chapelle. Before you know it, your Instagram will be full of mesmerising Parisian sights!
9. Amsterdam, The Netherlands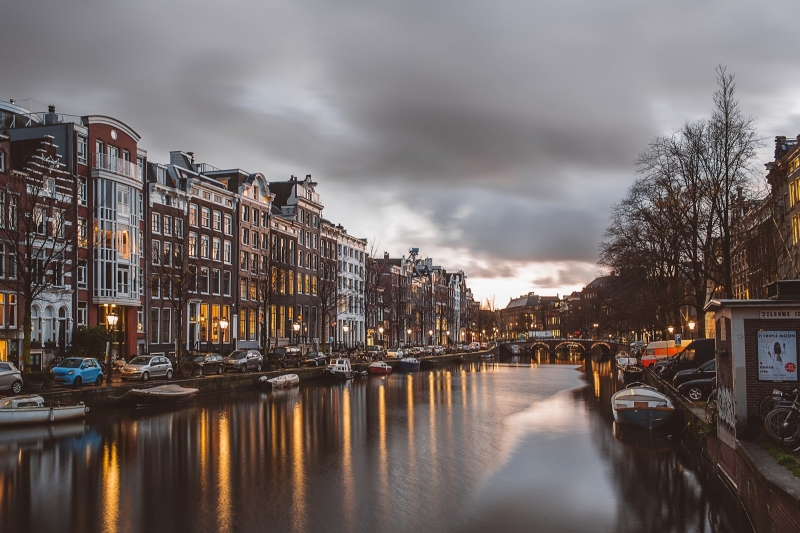 The capital of the Netherlands, Amsterdam, or a.k.a "Venice of the North",  is one of the best places for solo travel in Europe for its safety, ease of getting around, and the beautiful surroundings. Hop on a bike and take your time cycling around this lovely city while soaking up the gorgeous atmosphere of the buildings and canals. 
Immerse yourself in art and history in the museums of Rijksmuseum, Van Gogh Museum, and the Anne Frank House and delight your taste buds with all kinds of food you can find throughout the city, especially at Food Hallen, a classy indoor food market and bar. Also don't miss the chance to experience local life in the city's charming little neighbourhoods such as De Pijp, De Plantage, Oosterpark!
10. Queenstown, New Zealand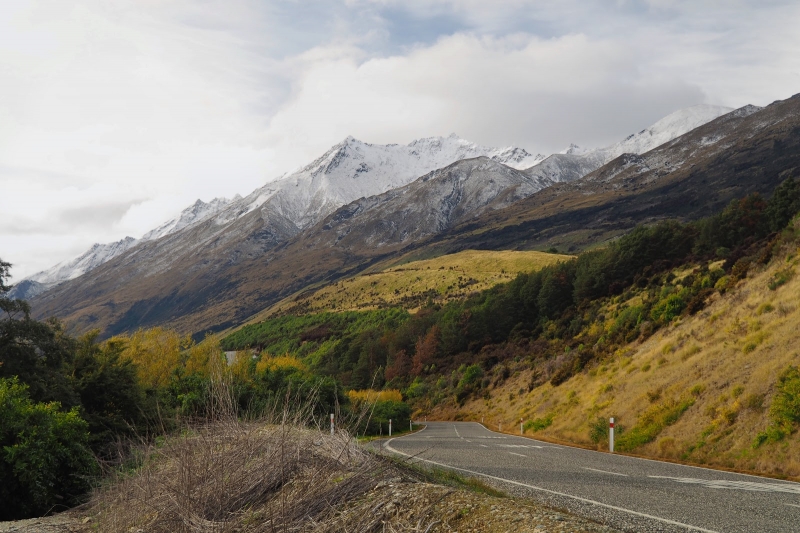 For adrenaline junkies and nature lovers, you've got to visit New Zealand at least once in your lifetime!. This place has some of the most stunning landscapes in the world. Even if you cannot afford to explore the whole country, maybe due to time or budget constraints, Queestown alone has plenty to offer. 
Make sure to get your blood pumping with bungee jumping at 47 meters, jet boat rides through narrow canyons with massive cliffs towering above at 85 km/h, driving agile little buggies in a racetrack with a gorgeous backdrop, and many more. With so much to do, you'll thank yourself for this amazing me-time.
11. Vancouver, Canada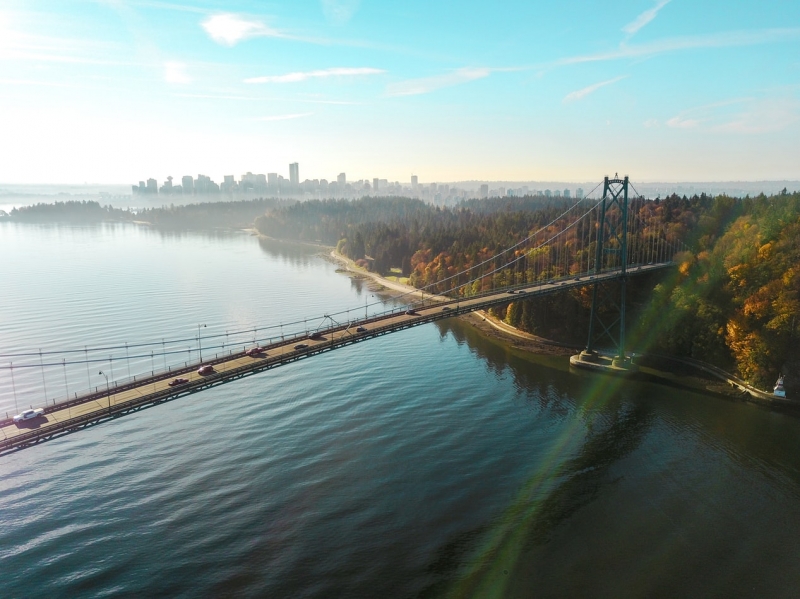 On the other end of the map is Vancouver, a coastal seaport city in western Canada. Often considered one of the world's most livable cities, Vancouver is another ideal destination to visit for a solo adventure. 
Make sure to visit the artsy Granville Island via Aquabus for its fine chocolates, teas and organic produce, or Chinatown for the tastiest dim sum and the beautiful Chinese garden, Dr Sun Yat Sen, or Gastown for its historic vibe with its old-school pubs and steam clocks. 
Of course, Canada is filled with spectacular landscapes all over, so it will be a waste if you're not checking some of these places out. Among popular spots that you must visit are Grouse Grind (a.k.a Mother Nature's Staircase) for a 850 meters climb, Deep Cove for ocean kayaking, Pacific Spirit Regional Park for 874 hectares of stunning forest, and Sea-to-Sky Gondola for a 100-meter long suspension bridge and a panoramic view of the Squamish region. Oh, and if you love salmon, take a day trip to Steveston Village for its salmon festival. It is not one you want to miss out! 
12. Reykjavik, Iceland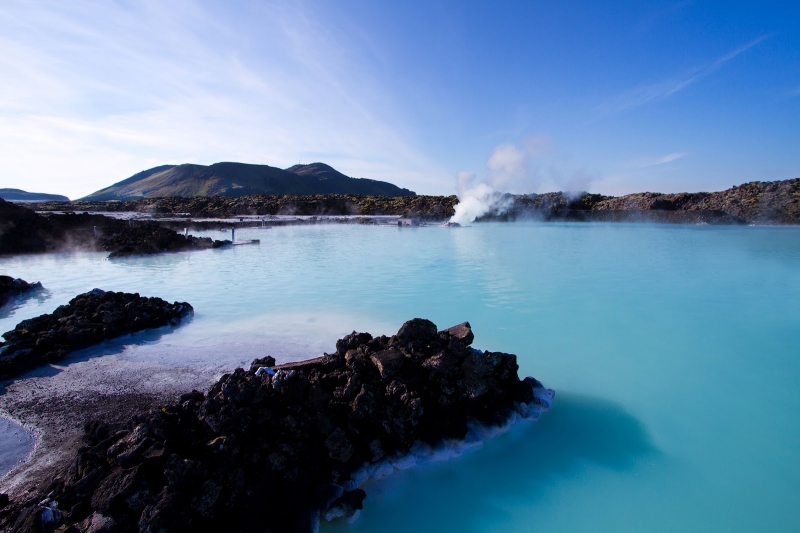 One of the fastest growing tourist destinations in recent years, Iceland has taken the spotlight in most influencers', travelers' and photographers' social media. And it is easy to see why. Featured in the movie 'The Secret Life of Walter Mitty', Iceland is just simply beautiful and otherworldly. 
Tour through the Golden Circle to see the best spots Iceland has to offer, starting from Reykjavik, dip yourself into a turquoise hot spring, stand on the black sand beach, be stunned by  the magnificent waterfalls. Iceland is one of the few places on Earth that truly capture the beauty of Mother Nature, so much so that you might even feel like it belongs on a different planet!
13. Penang, Malaysia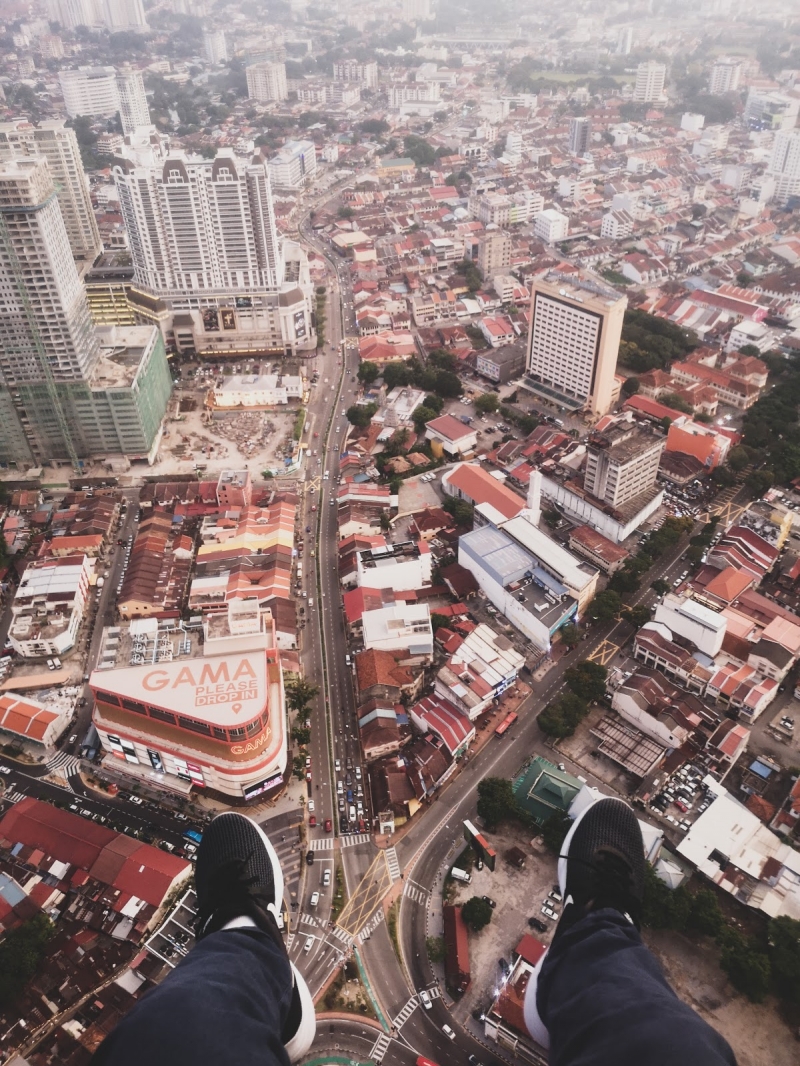 If you still have doubts over solo traveling for whatever reason, be it lack of experience or resources, you can always start with easier smaller steps. Why not try to explore our very own Penang? A short getaway during the weekend is enough for you to cover most of the highlights of this tiny beautiful island.
 Feast on the tastiest nasi kandar restaurants, take cute photos of street artscattered around George Town, sample its famous thirst-quenching cendol, and enjoy the panoramic views from the top of the timeless Penang Hill. 
It may be a familiar place, but exploring Penang in our own ways by ourselves might just reveal some hidden gems no commercial tourist even knows about. 
Also read: Things To Do in Penang
And there you have it, a list of some of the top places to visit for solo travellers in 2020. And the best part about travelling solo? You don't need to wait for anyone and can just be spontaneous! So start planning now and treat yourself to an unforgettable adventure!