Hipsters unite! One of the largest and most popular flea markets from Bangkok is making its debut in Malaysia this weekend! As Malaysians, we love nothing better than a good pasar malam with plenty of variety and good vibes. Am I right?
Well, with a wide range of unique arts, crafts and mouth-watering food, Artbox is a celebration of creativity and innovative ideas, uniquely housed in giant metal shipping containers.
You might have heard of this famous market before when it made its debut in Makkasan in 2015, so now that it's coming to Malaysia, you can bet that we here at TripZilla Malaysia are hyped to the max! And you should be too!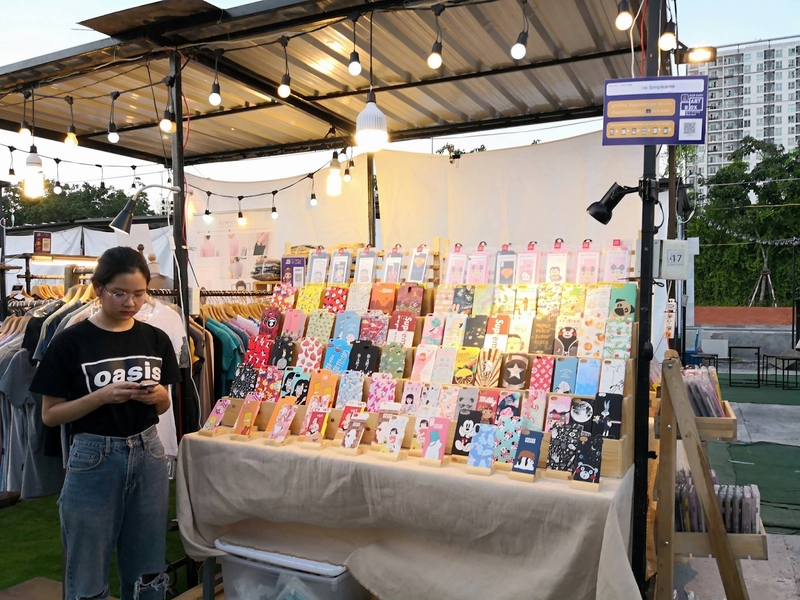 Whether you want to jalan-jalan cari makan, or simply lepak with friends and family, Artbox Malaysia is a must-attend event this upcoming weekend (two weekends to be exact!). So, without further ado, let's find out the important details you need to know before you go.

What is Artbox?
For the uninitiated, Artbox is a trendy container night market which originated in Thailand. Founded in 2015, Artbox is the first and largest container flea market in the world and has even held a successful edition in Singapore.
This November, Artbox is coming to Malaysia, bringing with it some awesome artisanal knick-knacks and unforgettable gastronomic experiences! Just because they're leaving their home turf doesn't mean it won't be as memorable as Artbox Thailand!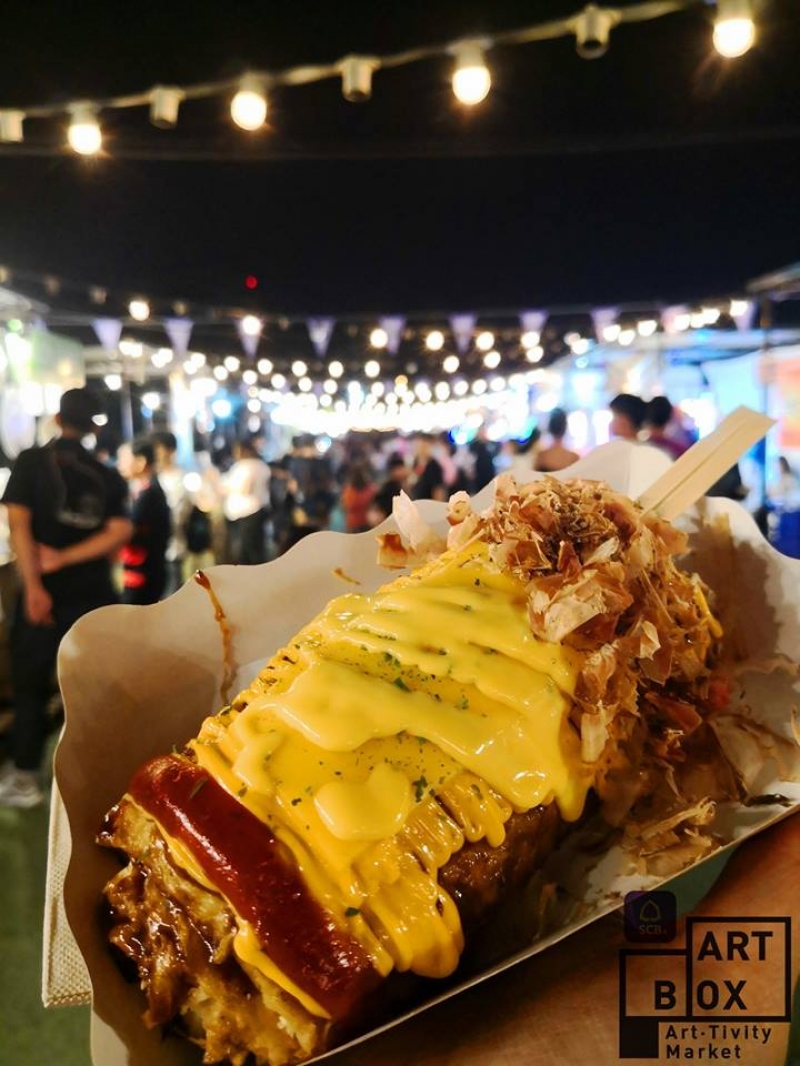 Popular vendors all the way from Thailand will be making their way down to Malaysia and the event will feature the same signature fairy lights and Insta-worthy shipping containers. Guys, this is a serious upgrade to our usual pasar malam, man!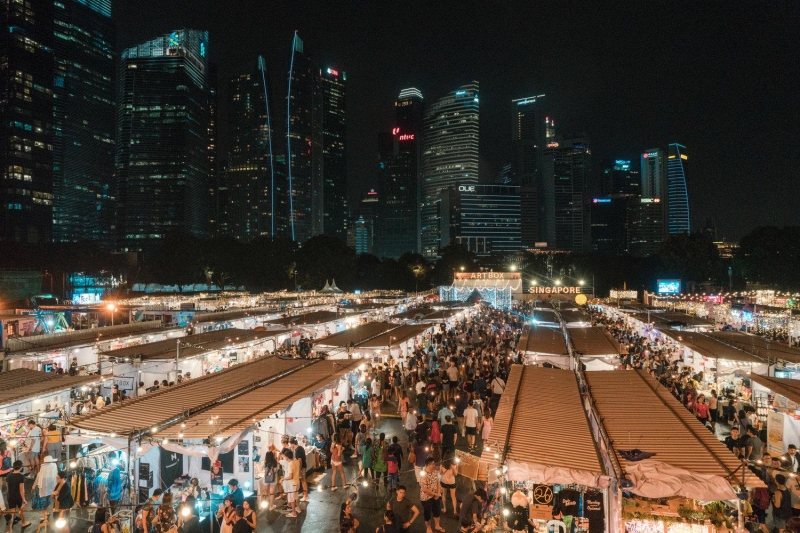 When is it?
Artbox Malaysia will be held over two weekends starting from 09 – 11 November 2018 and 16 – 18 November 2018.
Time: 3.00pm – 11.00pm
Where is it?
Sunway City Outdoor Open Air Carpark, Sunway Pyramid
What are the entrance fees?
Admission is free.
How can I get there?
There are 3 main ways to get there: by car, train and bus. If you're driving, the nearest car parks are located in Sunway Pyramid, Sunway Resort Hotel & Spa, The Pinnacle Sunway, Sunway Geo and BRT SunU-Monash (Ride & Park).
If you're taking the train, alight at Kelana Jaya LRT station or Setia Jaya KTM station and interchange with the BRT Sunway Line. For those arriving by bus, the nearest bus stops include Sunway Lagoon BRT, Sunway Pyramid Timur, Sunway Pyramid and Masjid Bandar Sunway.
Bonus: SOCAR Malaysia, a car-sharing company will be collaborating with Artbox. Use promo code "ARTBOXSOCAR" to get RM30 off and you'll get a reserved parking lot, too!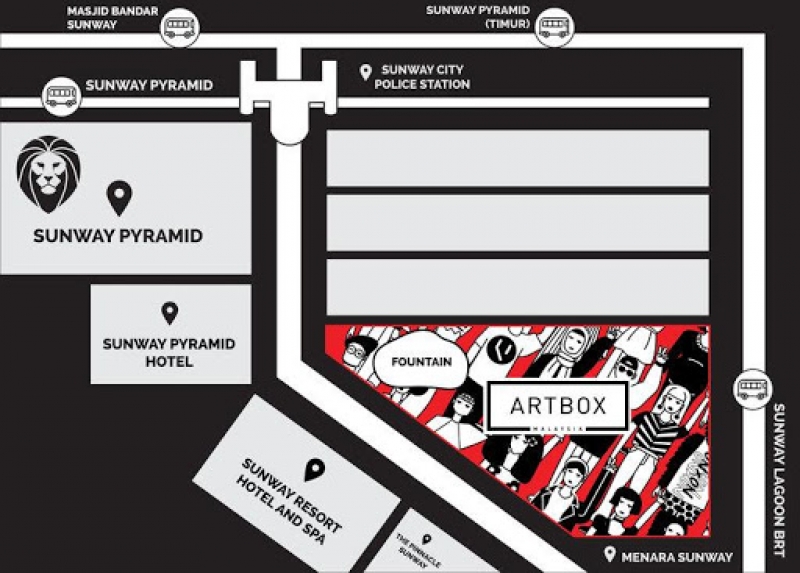 Who are the participating vendors?
Over 300 selected vendors from Thailand, Singapore, Malaysia and more will be setting up their stalls, selling quirky arts and crafts, clothes, artisanal food and much more. Among the famous vendors from Thailand are House of Crepe, Overtrend, Wear a Wish, and Loma Whale.
You will also see various local up-and-coming brands such as Pestle & Mortar, Sonx, The Little Clothing Shop, Nowhere Collection and My Paper Projects. Singapore-based vendors such as Studio Saturday and The Tea Story and Indonesia-based Sensatia Botanicals will also be there! It's shaping up to be a massive weekend!
What can you do at Artbox Malaysia?
1. Dining
In true Malaysian fashion, we're most excited about the variety of mouth-watering street food that will be available at Artbox Malaysia. You will most likely find us feasting on enticing delicacies like Thai milk tea, cheese nachos (actually cheese everything) and unique crepes.
In addition, you can also find quirky novelty inventions like the sushi burrito from Makirito, chicken floss and bakwa cakes from Singapore-based Cakerholic, and charcoal-lemon ice cream from Coaster Ice Cream. If you're in the mood for classic dishes, then fret not because you will find modern household favourites too.  
So, gear up and make sure to empty your stomach beforehand because you are going on an epic gastronomic rollercoaster!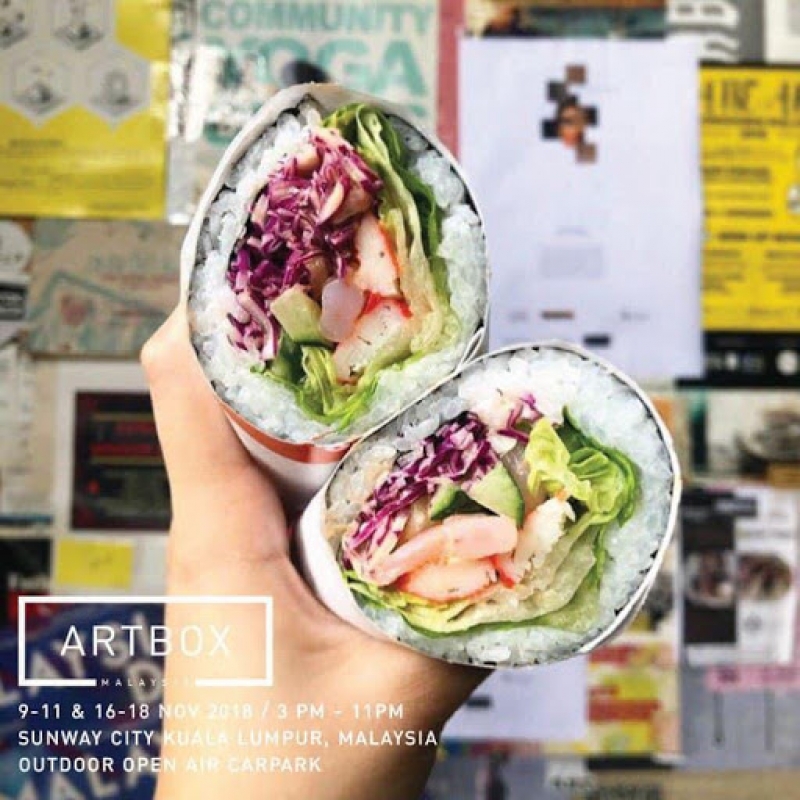 2. Fashion
Known for its affordable, high-quality and trendy fashion, Bangkok street wear will make their anticipated Artbox debut in Malaysia. From clothes, shoes, and jewellery to cosmetics, you will be spoilt for choices!
Your eyes will be all googly looking as you admire the amazing pieces by Thailand-based vendors such as Loma Whale, Moonset, Be Fearless and Wear a Wish. Don't forget to support local brands too such as Pott Glasses, Pestle & Mortar Clothing, 1812, Watchmii, Moira's Boutique and Pastry Delight, among others.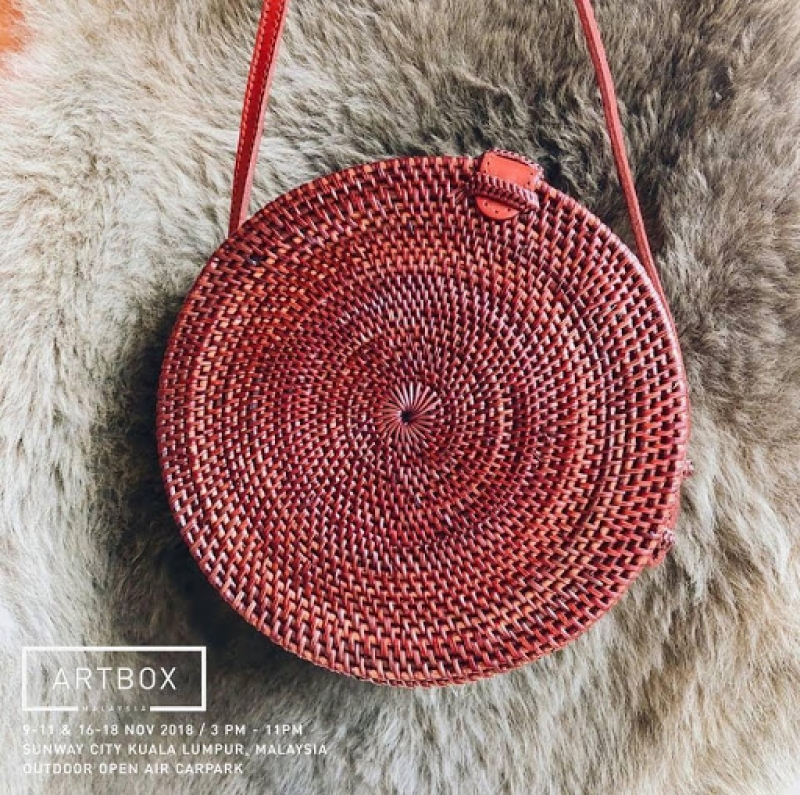 3. Arts & Crafts
Artbox isn't Artbox without its impressive selection of local arts and crafts. From potted decorative plants, quirky stationery, and other unique miscellaneous handicraft, Artbox Malaysia will be the place to look out for the artisanal masterpieces of talented craftsmen Thailand, Malaysia and Singapore.
For the book lovers, check out The Write Shop, My Paper Projects and Flint & Steel Borneo for some cool stationery and notebooks. If you're looking for a touch of nature, Rumput Malaysia and Just Plant are stalls that specialise in potted plants and flower bouquets, respectively. Apart from that, FoneShark and Singapore-based Studio Saturday will provide you with quirky, one-of-a-kind accessories.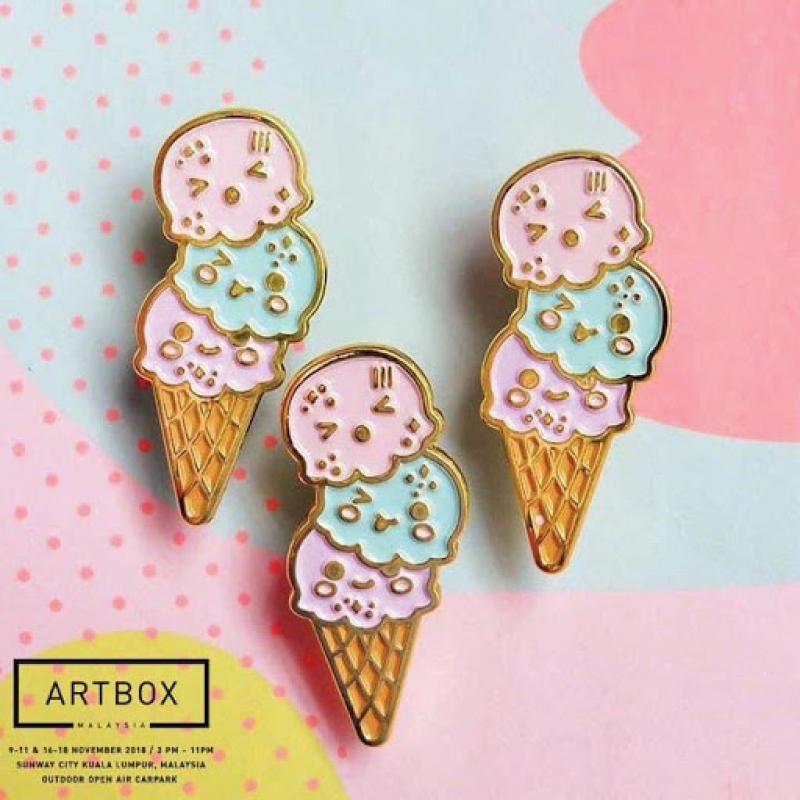 4. Live performances
With over 300 vendors spread out at the venue, even shopaholics will be exhausted from all that walking. So, take a break by supporting local performers while dancing (or eating!) the night away!
Expect local acts such as Danisa Komari (Dani), Wanted Symphony, Pris Xavier and more to be there. The best thing about enjoying the live music here is that you get to chill at the signature Artbox feature: Airmock! Pretty fairy lights, food, music and hammocks, what more can you ask for? Just let the good vibes keep rolling on!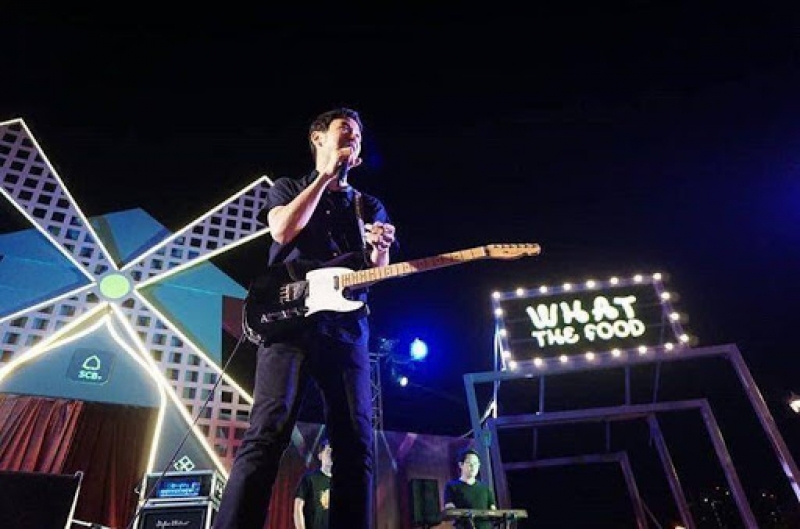 5. Arts installations
We did say hipsters unite earlier, didn't we? That's because apart from the food, unique products and ambiance, Artbox Malaysia will also feature some truly Insta-worthy art installations as well! Make sure to put on your best suit and grab your camera because you will be taking tons of pictures thanks to the beautiful backdrops.
From graffiti art, decorated shipping containers, and photo booths to vintage cars, you'll certainly have plenty of fun with you creative snaps. Wowsome Malaysia, a team of photo booth specialists will also be there with some of their interactive photo booths!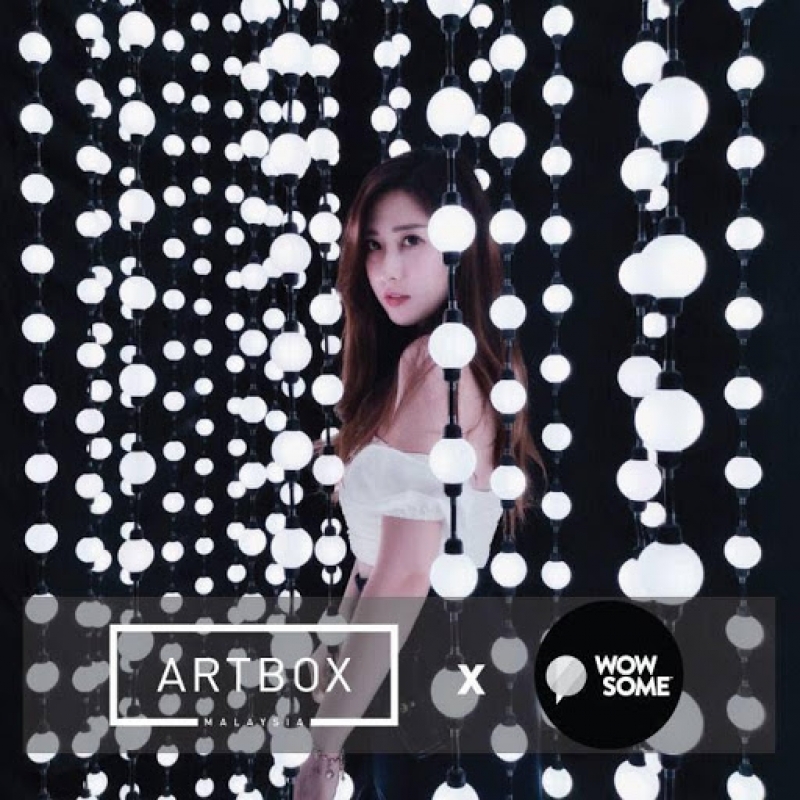 Bring on Artbox Malaysia!
I'm sure you're already as excited as I am about Artbox Malaysia and hey, I don't blame you! Having read through all that, there's only one thing to do, right? I'll see you there at Artbox Malaysia!
Stay tuned to TripZilla Malaysia for any updates regarding Artbox Malaysia!