To the seasoned traveller, Hanoi needs no lengthy introduction. As one of the most ancient capitals in the region, Hanoi boasts some truly incredible sights. Filled with charming cultural treasures, historical pagodas, and ambient countrysides, this city by the Red River is ever the popular travel destination it deserves to be.
It's food scene is equally enticing, attracting foodies from around the world with delectable delicacies which reflect the city's multi-faceted culinary style. A result of decades of French colonialism and an ever expanding global community living in Hanoi.
For the first time traveller, you might feel overwhelmed by the bustling streets and the unfamiliar language. But fret not if you're not sure how to go about exploring this wonderful city, we've got you. Here's a list of the top 17 things to do in Hanoi!
1. Lose track of time as you wander through the Old Quarter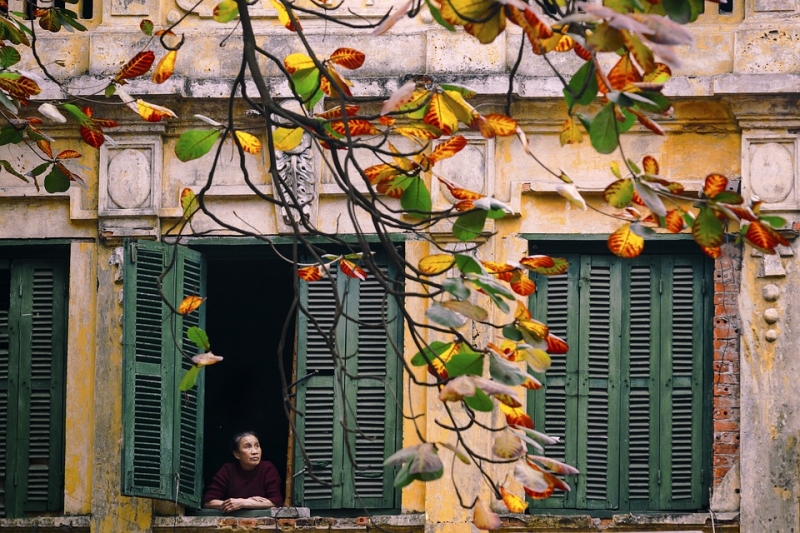 The Old Quarter of Hanoi is where you'll find many of the city's most prominent attractions. From ambient colonial buildings to pagodas dating back a thousand years, the Old Quarter is a hotbed for a truly rustic experience.
As you wander through the themed streets here, you'll get to experience local culture in its earnest. Quaint shophouses, majestic historical landmarks and chaotic traffic are all part of what makes this district charming in its own way.
Some of the must-see places in the Old Quarter are the Ancient House and the towering St. Joseph's Cathedral. Both of these places are an integral part of Hanoi's unique architecture but they both differ in terms of design and influence.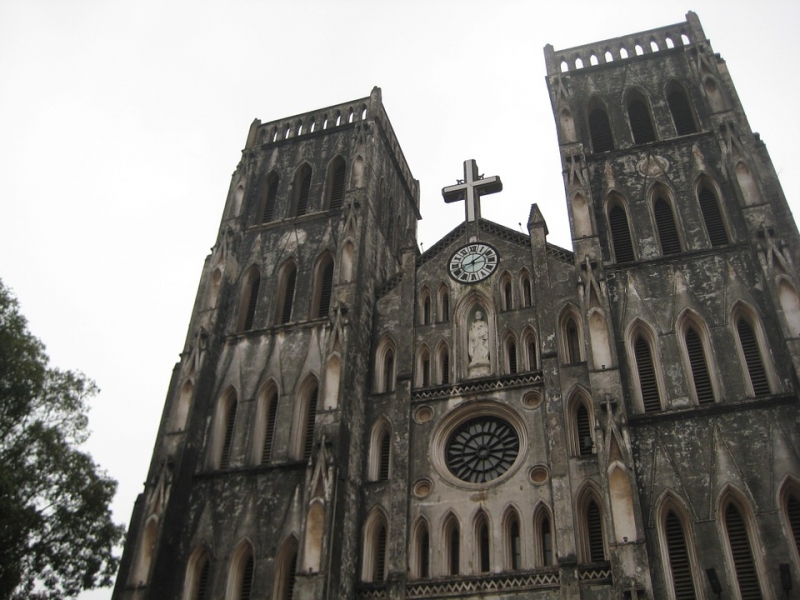 While the Ancient House stays true to traditional Hanoian design, St. Joseph's Cathedral boasts the hybridity of French-Vietnamese architecture. As you step through the doors, the somewhat gothic exterior gives way to a colourful inner sanctum decorated with stained glass and prominent red and yellow ornaments, an ode to the colours of Vietnam.
There are also plenty of cafes, restaurants and handicraft shops to explore in the Old Quarter, so we recommend allowing yourself at least a couple of hours to be able to truly appreciate this lovely location. And, if you ever get hungry…
2. At the same time, embark on an epic Vietnamese food tour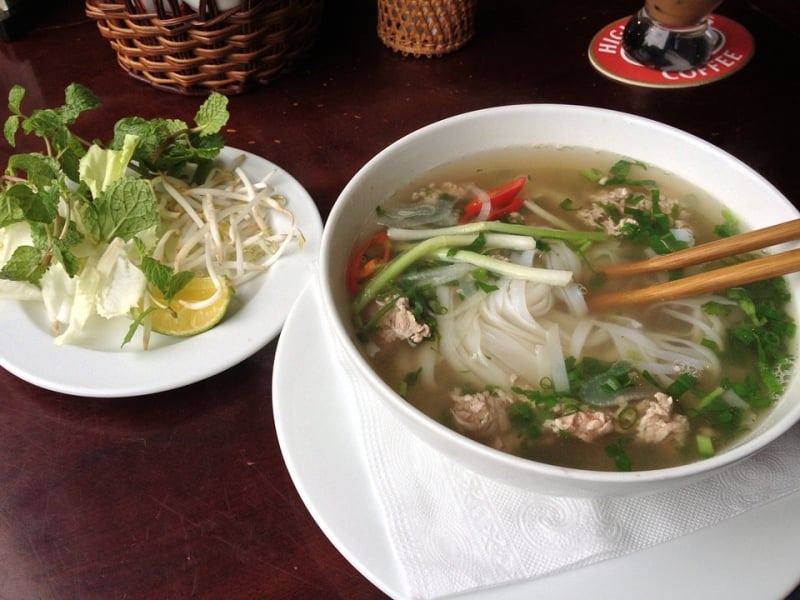 The Old Quarter is also where you can sample some of the best authentic Vietnamese street food. From good ol' banh mi (Vietnamese baguette sandwich – spot the French influence?) and goi cuon (spring rolls) to chè (Vietnamese dessert drink) and even the world famous pho (Vietnamese noodle soup), there's plenty of options to fill your belly.
That being said, there are two delicacies that deserve special mention in Hanoi's Old Quarter. The first is Cà Phê Trứng, Vietnamese egg coffee. As the name suggests, it's an oddly delicious drink consisting of coffee as a base, sugar, condensed milk, and egg yolks.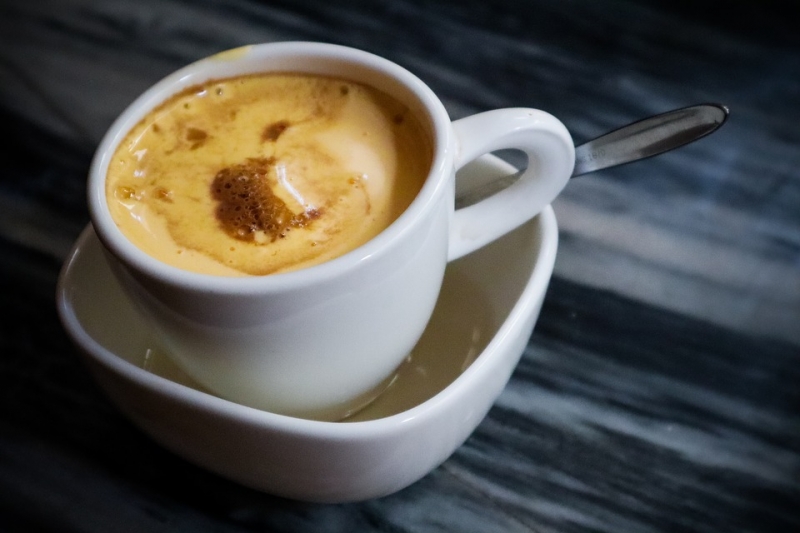 The eggs give the coffee and aromatic, creamy foam on the top which is usually eaten with a spoon before you sip on the coffee. I've tried it once and I've longed for it ever since. It might be hard to believe, but I actually found that the taste reminded me of tiramisu. Delicious!   
The other must-try dish is Bún Chả, grilled pork served with noodles, a modern classic. While you can find the dish in most parts of Hanoi, Bún Chả Hương Liên is a famous shop near the Old Quarter which is worth a visit.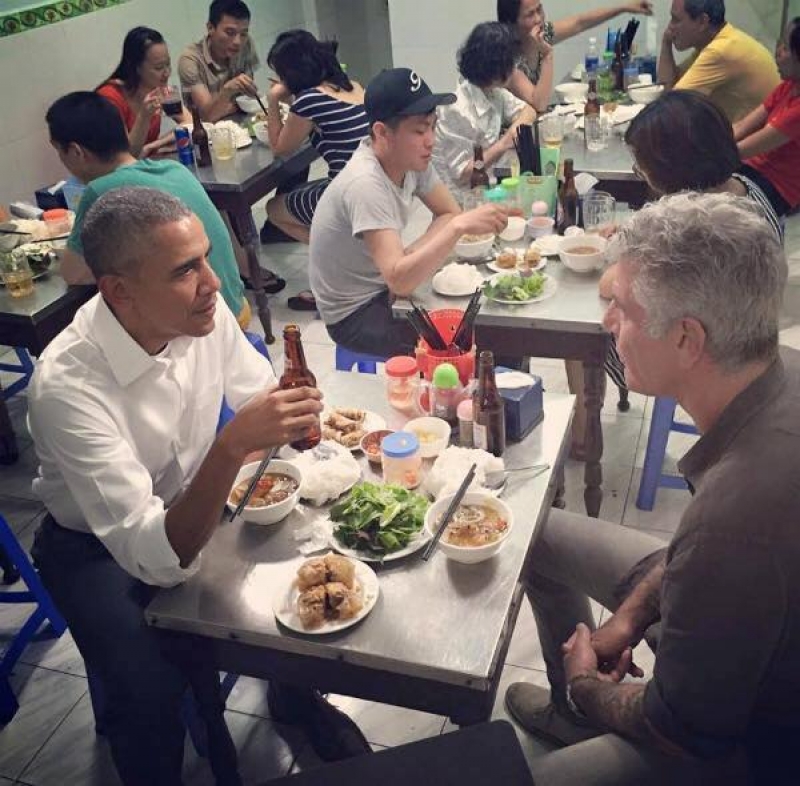 That's because this is the shop where (then) President Obama and the late Anthony Bourdain shared a meal in way back in 2016. While the fanfare surrounding their encased dining table has somewhat died down a bit, the shop continues to serve up delicious Bún Chả for all those looking to savour the same dish the former commander-in-chief and the late chef enjoyed together.
3. Embrace the natural ambience of Hoan Kiem Lake and visit Ngoc Son Pagoda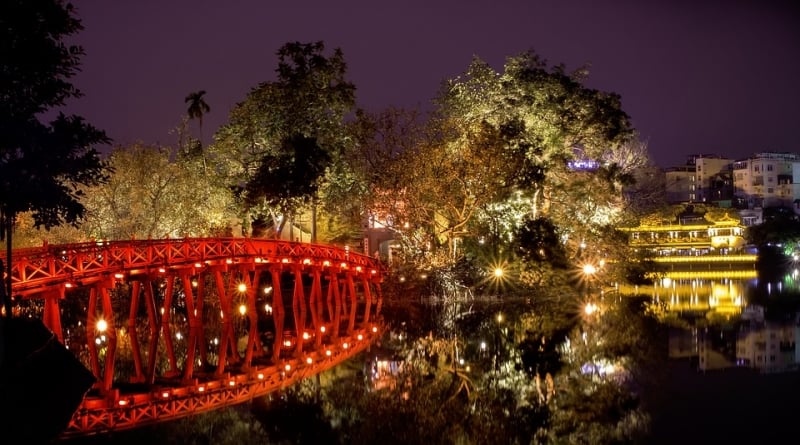 In English, Hoan Kiem Lake means Lake of the Restored Sword. We won't go into the lore which explains how it got the name (you can read that yourself when you visit the place!), but what I can tell you is that this popular tourist attraction is even more magical at night.
Surrounded by nature, the idyllic lake paints a contrasting picture compared to the noisy streets of the city. Across the iconic red bridge is Ngoc Son Pagoda, a wonderful spot to catch the sunset from.
4. Visit the historical Temple of Literature, one of Hanoi's most popular attractions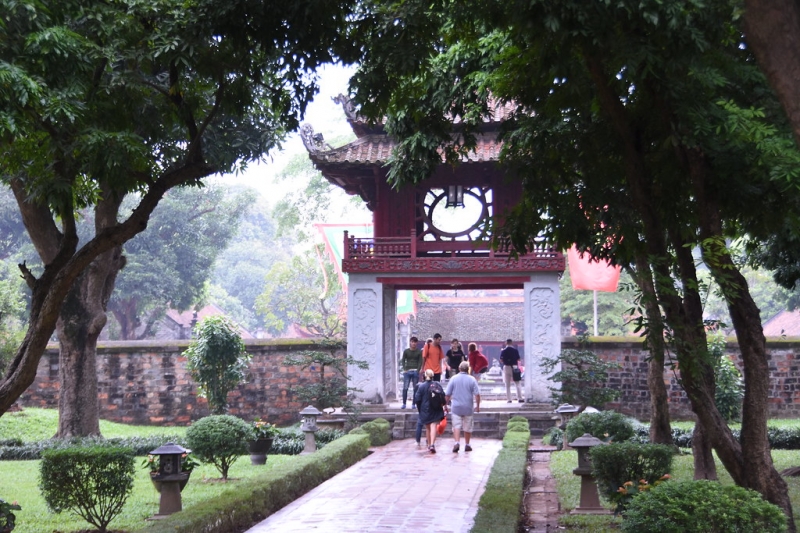 It's not often you get to visit a temple that's been around for a millenium but the Temple of Literature is exactly that! Built in 1070, this temple is a dedication to Confucius and to literature and education in general. It's one of Hanoi's top tourist spots and many students even journey here to pray for good grades.
5. Explore the Imperial Citadel, the seat of power in ancient Hanoi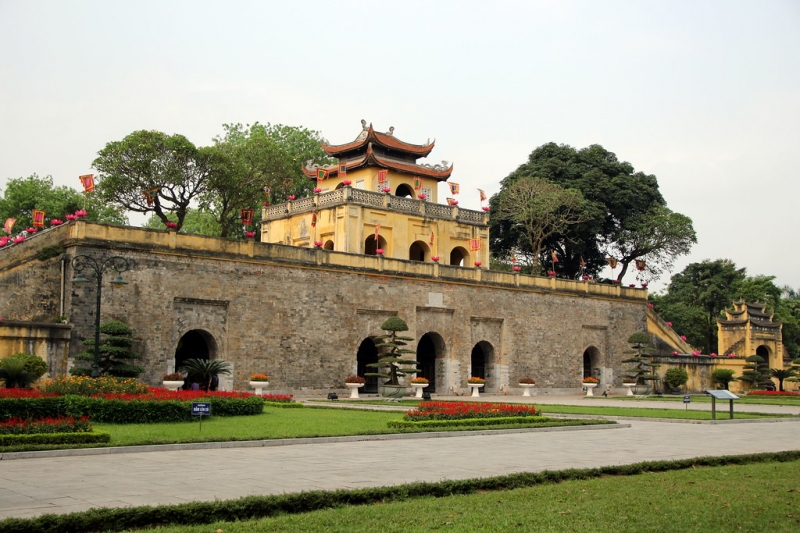 As one of Vietnam's UNESCO World Heritage Sites, the Imperial Citadel of Thang Long is a must-visit for history buffs. This towering structure was once the administrative seat of power in ancient Hanoi and today remains an important treasure linking the city to its cultural past.
6. Bike around West Lake, the largest lake in the city and watch the day go by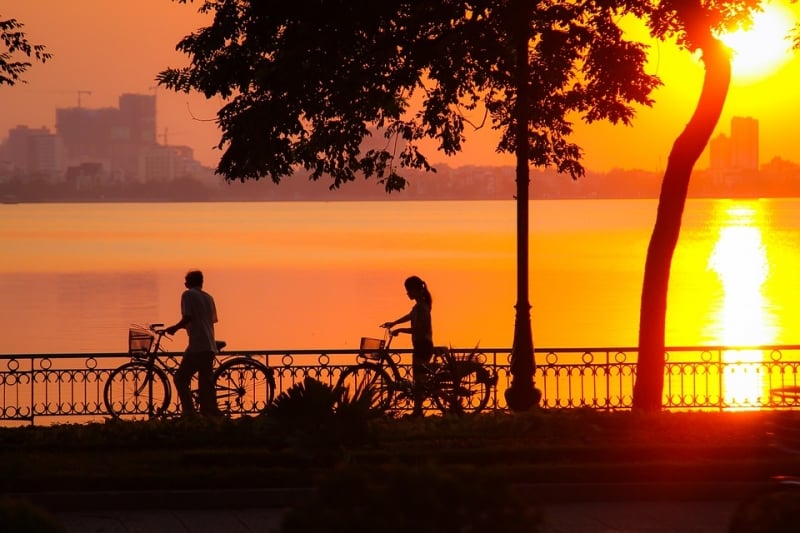 7. Marvel at the ancient Tran Quoc Pagoda which has been around for 1,500 years!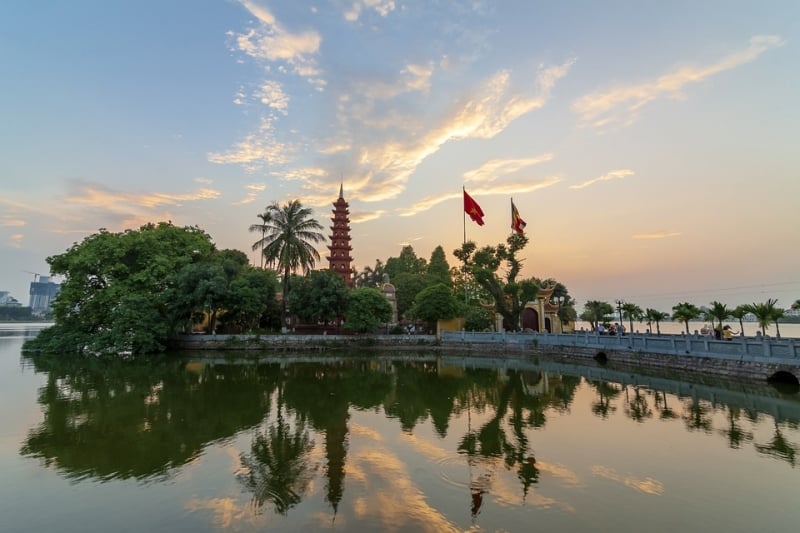 Located not far from the aforementioned West Lake is Tran Quoc Pagoda, the oldest of its kind in Hanoi. This picturesque Buddhist shrine was originally built way back in the 6th century, which makes it more than 1,500 years old!
However, the structure you see today isn't the original. Heck, it's not even in its original location! It was actually moved to its present day location in the 17th century to prevent it from being encroached by the rising Red River. Still, it's one of the photogenic spots in Hanoi, so make sure to bring your camera along!
8. Catch a memorable performance at Hanoi Opera House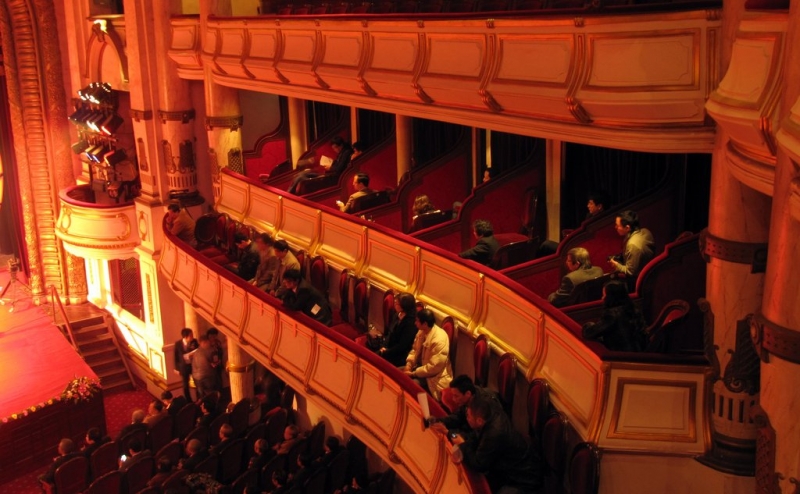 9. Get close to the locals as you hunt for bargains at Dong Xuan Market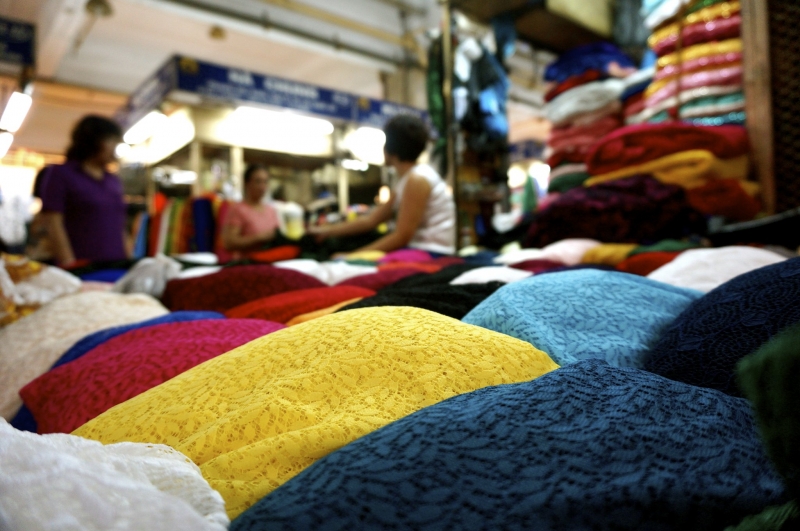 As mentioned earlier, there are plenty of shophouses in the Old Quarter where you can purchase plenty of souvenirs. However, if you want to do shopping like the locals, head to Dong Xuan Market.
Housed in a four-storey complex, Dong Xuan Market is a shopping mecca for those looking for affordable bargains and quirky souvenirs. There's a bit of everything. The only challenging part is navigating the pungent odour of the fish market on the first floor. If you survive that, an incredible shopping experience awaits you.
Pro tip: haggling is encouraged!
10. Enjoy a unique water puppet performance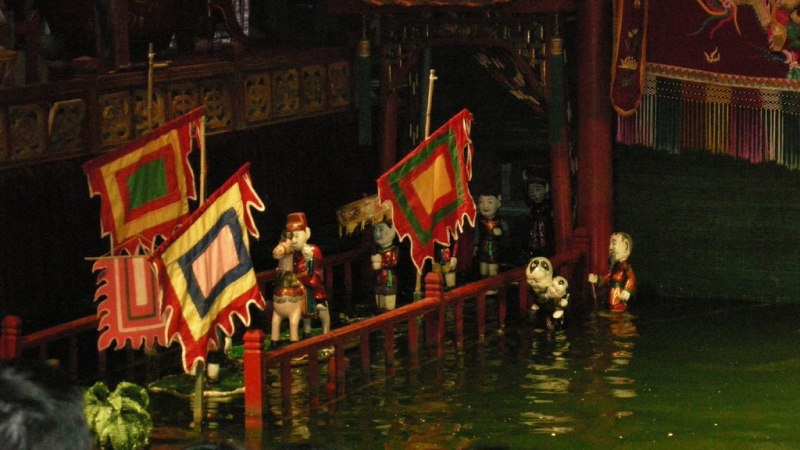 If you're looking for a unique Vietnamese performance to enjoy, you can't go wrong with a water puppet performance. As the name suggests, the shows involve miniature puppets sliding across a watery stage, controlled by expert puppeteers behind the scenes.
Each performance differs slightly but the most common theme centres around the legend of Hoan Kiem Lake. While there are many water puppet theatres in Hanoi, the most famous is  Thang Long Puppet Theatre.
11. Journey through the intricate history of Vietnam at the Ho Chi Minh Mausoleum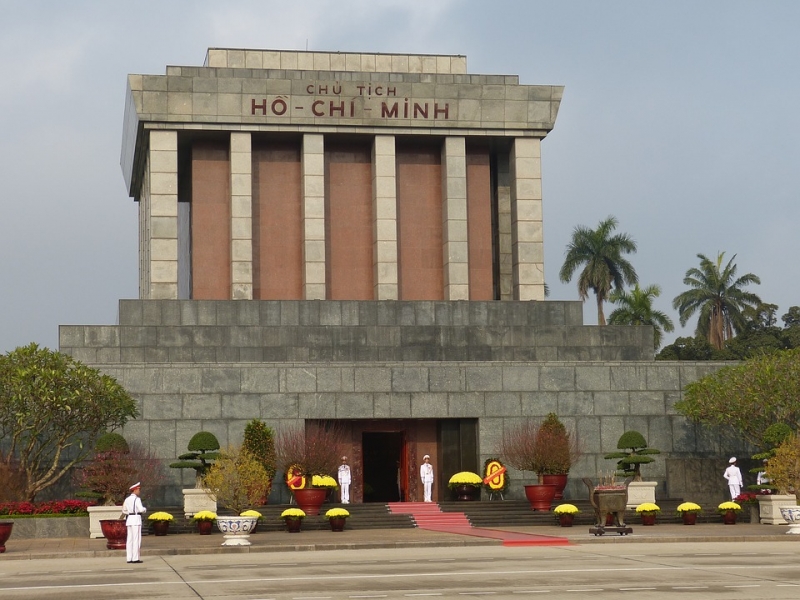 12. While you're at it, visit the Hoa Lo Prison Museum and ponder the struggles of Vietnamese revolutionaries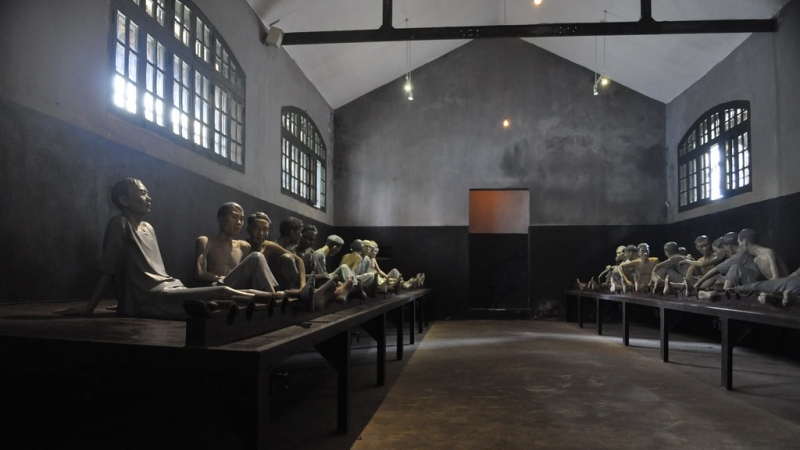 Fun fact: when it was in operation, Hoa Lo Prison was ironically given the infamous nickname,  Hanoi Hilton. In actuality, this was where the French imprisoned Vietnamese Revolutionaries who fought to liberate their homeland from their French colonial masters.
As you journey through the museum, you'll be able to read about the horrific experiences that the inmates endured and their iron will in the face of such tribulations.
13. Admire the intricate works on display at the Hanoi Fine Arts Museum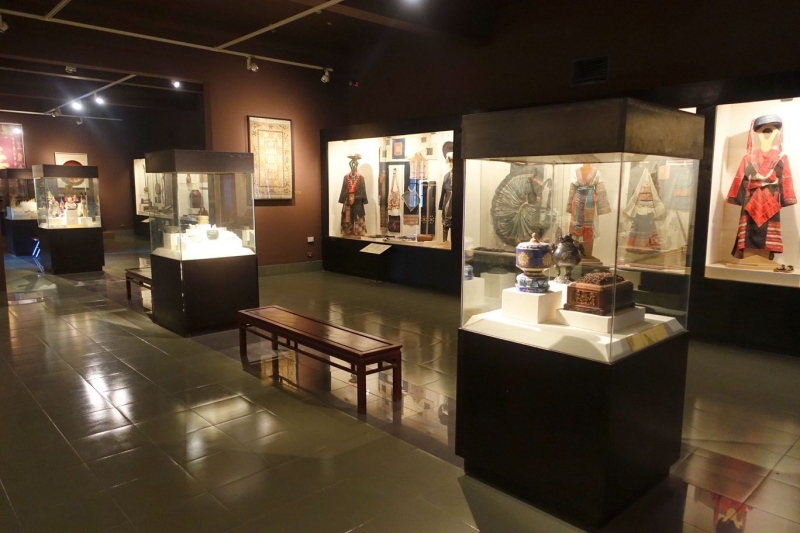 14. And pay tribute to the historical women of Vietnam at the modern Vietnamese Women's Museum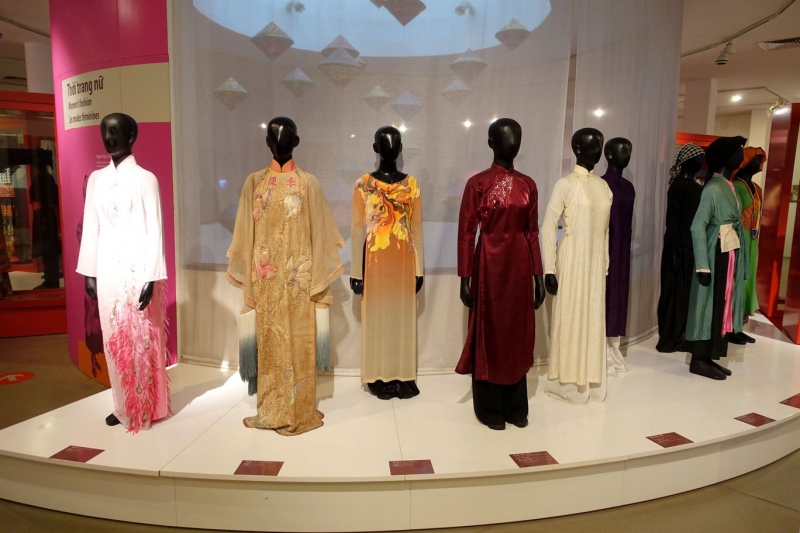 15. Familiarise yourself with Hanoi's ethnic history by visiting the Museum of Ethnology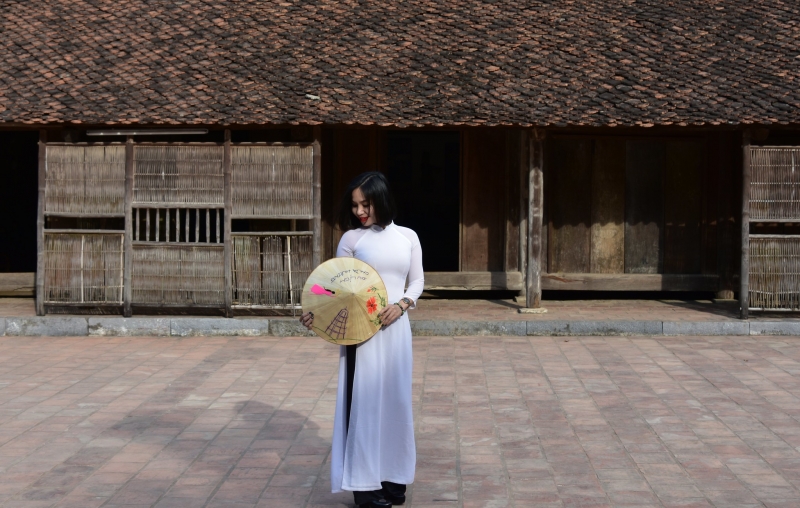 What many people may not realise is that the Vietnamese people are actually made up of multiple different ethnic groups, just like Malaysians. The Museum of Ethnology is one of the city's most popular museums and works to preserve the unique cultural identity of the different ethnic communities in Vietnam.
Here, you will learn about the customs and traditions of the 54 ethnic groups that make up the vibrant community of Hanoi and even get some pretty cool pictures in traditional wear.
16. Admire the Hanoi night view from a trendy rooftop cafe/bar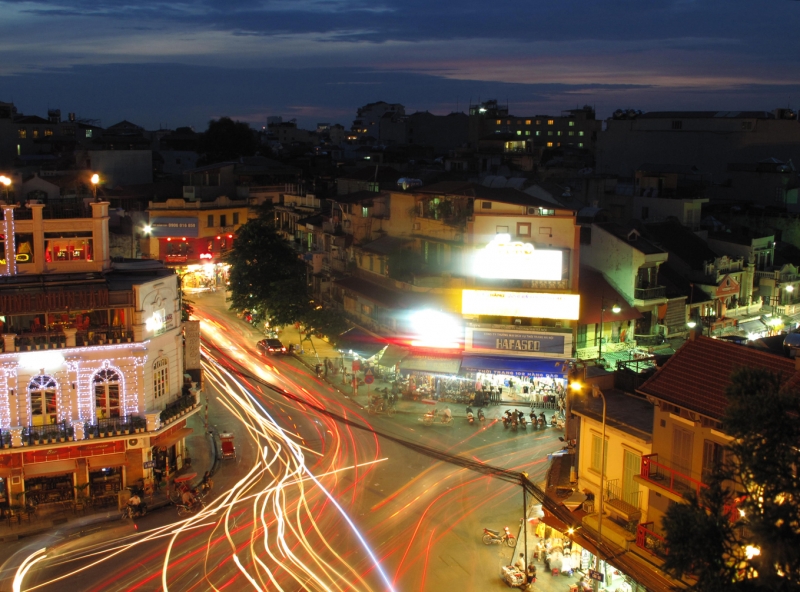 The nightlife in Hanoi is anything but boring. There's plenty to see and do as the sun dips below the horizon. However, one of my favourite things to do is to find a rooftop bar/cafe, order a drink, and watch as the busy streets of Hanoi below churn on.
As the lights come on, whip out your camera and you might be able to capture some amazing light trail shots from your ambient vantage point. Definitely beats the usual nightclub partying back home!  
17. Day trips to take from Hanoi:
Due to its location, there are actually plenty of interesting places that you can access from Hanoi. Some of them are even UNESCO World Heritage Sites and are worthy travel destinations in their own right!
Ha Long Bay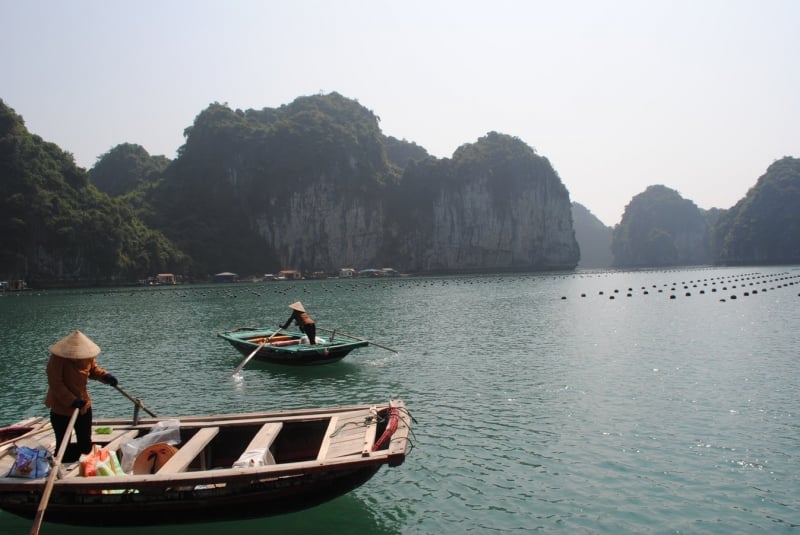 Ha Long Bay is easily one of the top attractions in the whole of Northern Vietnam, maybe even the entire country. This gem of a natural haven showcases the ethereal beauty of Vietnam's stunning natural landscape and is well worth the effort it takes to get there.
Many people opt to go for a 2D1N cruise so they can take boat rides to explore the many attractions around this world-famous bay. Many hotels in Hanoi actually offer tour packages for exactly this reason! If you're ever in Hanoi, don't you miss this opportunity!
Ba Vi National Park
Located about 60km away from Hanoi, Ba Vi National Park is a forest reserve that is perfect for hiking and getting away from the hustle and bustle of the city. There's also natural hot springs in the area where you can relax and unwind (charges may apply). If you make it all the way to the top, there's another ancient pagoda with some truly stunning views of the surrounding area too!  
Perfume Pagoda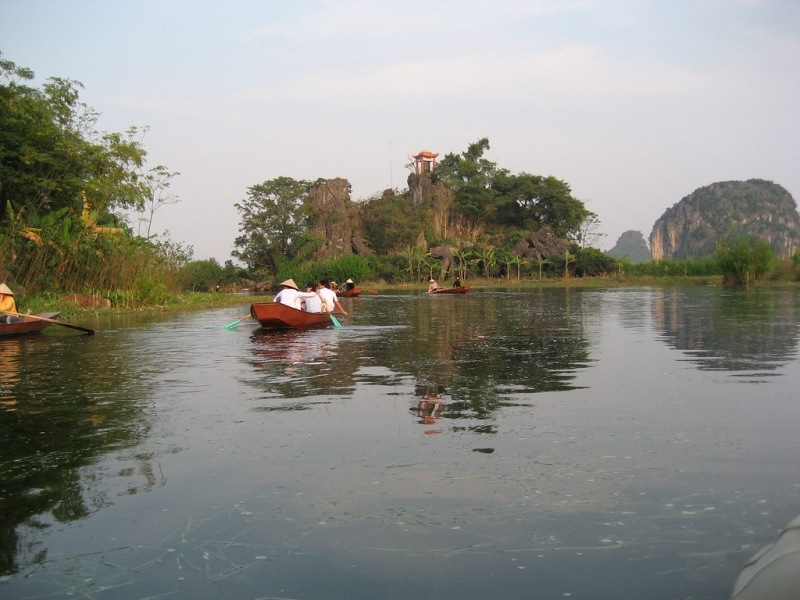 The Perfume Pagoda is an attraction that is really off the beaten track but well worth the effort to reach. Before anyone says anything, no, the pagoda doesn't exude its on fragrance. Instead, the Perfume Pagoda is a series of Buddhist temple complexes built along the Huong Tich Mountains. The main temple, Chua Trong, is located inside a cave!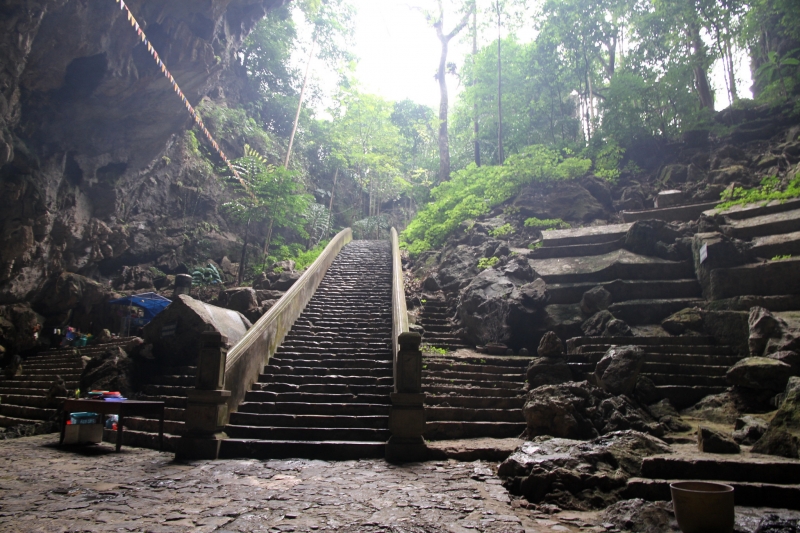 To get to this spot which has evaded foreign tourists, you'll have to first cross a river by boat. Then, you'll have to climb a few flights of stairs to reach the temples. Along the way, you'll see plenty of street food shops and stalls. Yet surprisingly, there are hardly any tourists!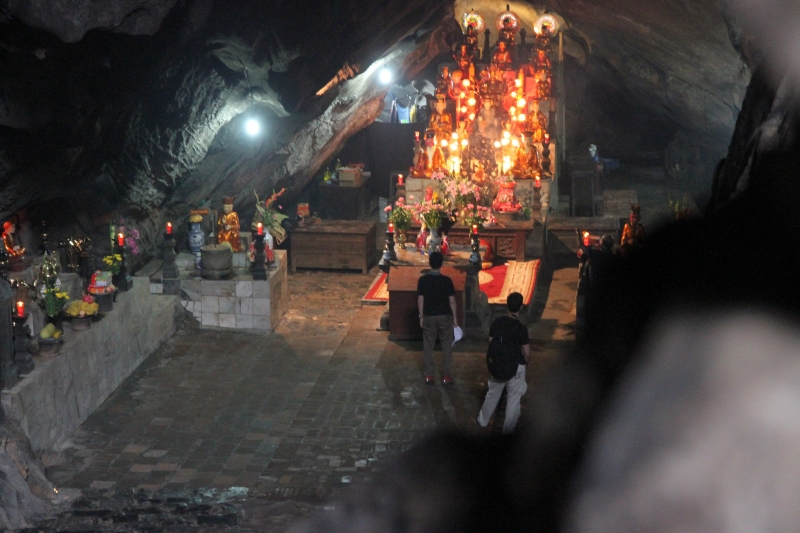 Ninh Binh Province
Ninh Binh Province is only a short distance away from Hanoi. However, it looks and feels like a different country! Gone are the noisy streets and suffocating crowds, replaced by peaceful verdant valleys, lovely hills and enigmatic caves.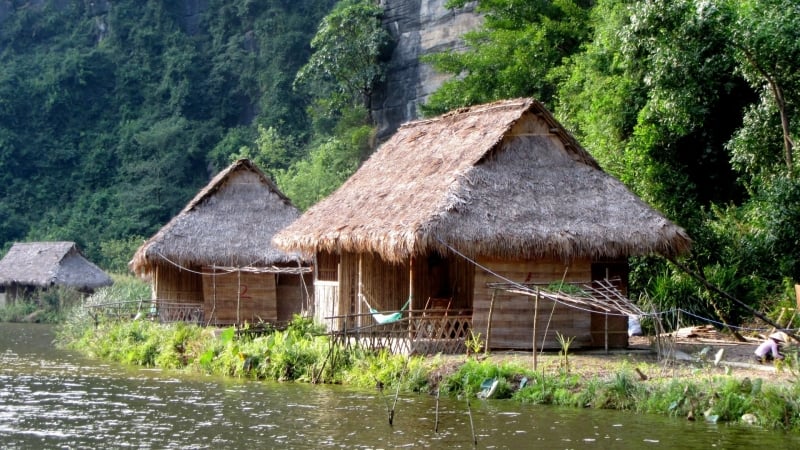 This underrated travel gem is home to plenty of picturesque landscape and temples, including Trang An, a UNESCO World Heritage Site in its own right! The easiest way to get to Ninh Binh is to board a train from Hanoi.
The best time to visit Hanoi
And there you have it, 17 amazing things that will make you fall in love with Hanoi. But before you start booking that plane ticket, did you know that Hanoi actually has an unofficial "winter" season?
That's right! While Vietnam is technically a Southeast Asian country like us, Hanoi experiences cool weather between the months of December till February, with temperatures sometimes dipping below 10 degrees Celsius! It's the perfect escape from the scorching Malaysian weather!
Also read: 3D2N Sapa Itinerary