Hey guys, I'm back! Today, let me tell you about this little gem called Orkney! An archipelago located towards the north of Scotland, Orkney is beautiful, prehistorical, and steeped in culture and mystery. If you're a fan of far-off places with stories of war and ancient civilisation, Orkney is one place you cannot miss!
Getting to and around Orkney
Getting to Orkney is easier than you might expect,with NorthLink Ferries operating daily ferry services from Aberdeen as well as Scrabster (which is a good place to break off from the NC500!) in the Scottish Highlands. Once you're on Orkney, renting a car or bicycle to get around the main island is easy enough. What's more, you can even take a ferry out to the surrounding islands!
The Orkney Explorer Pass
If you're visiting Orkney between April and September, the Orkney Explorer Pass offers great savings (especially for us Malaysians) and is well worth purchasing if you are intending to visit a few of the destinations listed below, such as the Bishop's Palace and the Heart of Neolithic Orkney.
Places to visit
1. Earl's Palace, Bishop's Palace, and the St Magnus Cathedral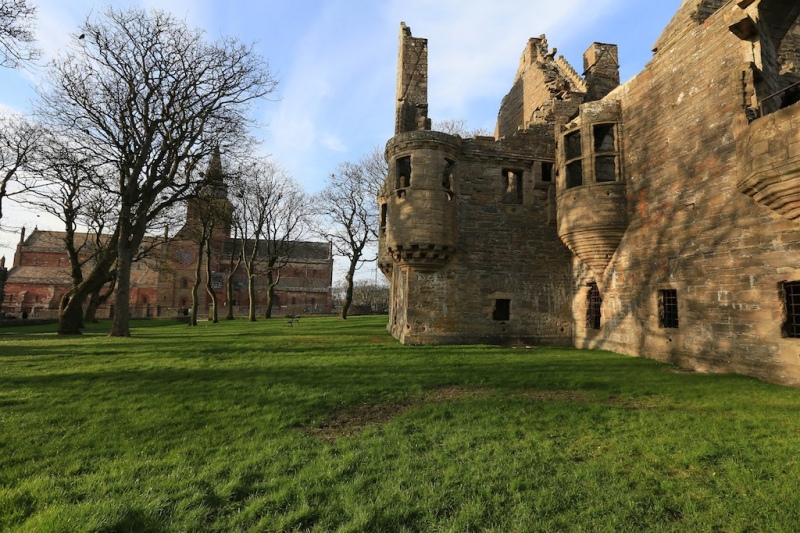 The year is 1607, and Earl Patrick, tyrannical ruler of Orkney and Shetland, has decided that the 12th-century Norwegian fortress known as the Bishop's Palace is no longer suitable for him. He builds his own turreted, elaborately carved Earl's Palace on illegally seized land. He executes the man to whom it belonged, and is tried for his crimes! While he is in prison, his son revolts and storms the palace, the no-longer-existing Kirkwall Castle, and the nearby St Magnus Cathedral.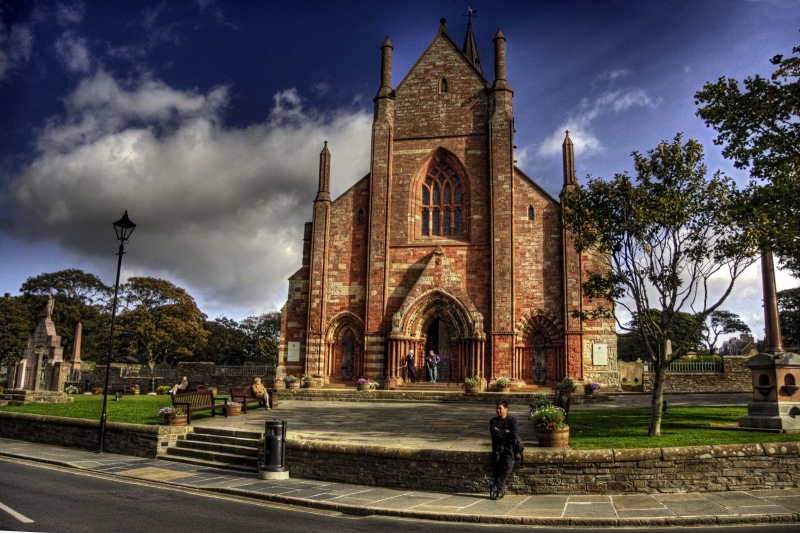 These buildings stand as a testament of Orkney's bloody history. But more than thay, they also tell the tale of everlasting art. Despite war and strife, the Earl's Palace French architecture still survives, and the red-and-yellow checkerboard stones of the St Magnus Cathedral still shine in the sun. It is said that the best photographs of the Cathedral are taken from the Bishop's Palace grounds. Apart from that, a dizzying trip up the spiral staircase of the cathedral itself gives you a fascinating view of Orkney. What better way to start your trip to this beautiful archipelago?
2. Heart of Neolithic Orkney
The Heart of Neolithic Orkney refers to a group of Neolithic monuments on Orkney. Ancient, unusual, and mystical, these monuments paint a picture of ceremony and daily life in the distant past.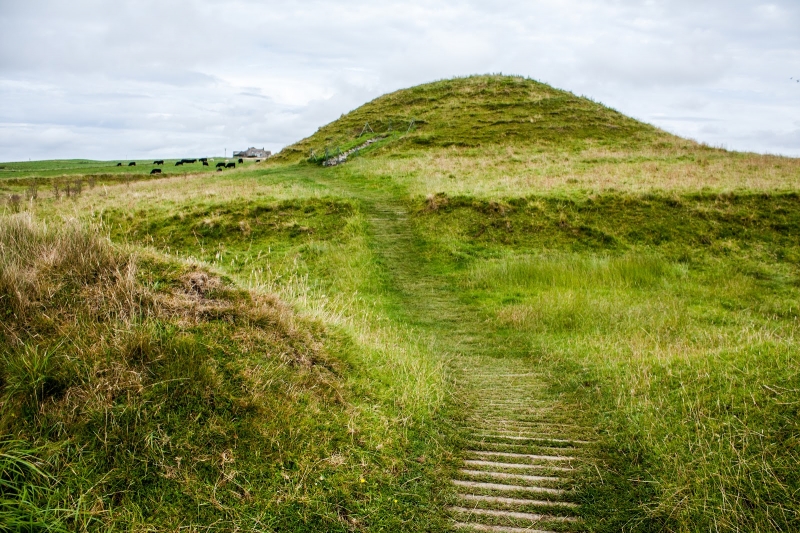 A trip to Neolithic Orkney starts at the Maeshowe Visitor Centre (yes, really), where booked tours offered are the only way to guarantee entry into the Maeshowe Chambered Cairn. This ancient technological marvel is more than 30m in diameter and hides a network of passages and burial chambers within. It also houses the world's largest collection of Viking graffiti! Crawling in will offer you sights unlike you've ever seen before.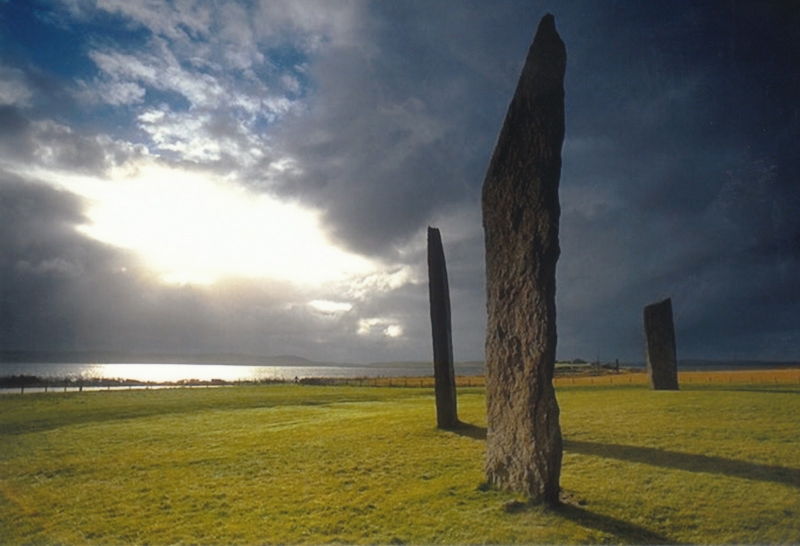 Even more ancient than the 5000-year-old chambered cairn are the Standing Stones of Stenness. In fact, they are one of the oldest stone circles in Britain! It is suggested that the circle was never completed, leaving its purpose a mystery. Despite that, four megalithic stones still remain. Standing at around 6m high each, they loom over you and remind you of just how small you are in such a universe of wonders.

Not far from them is the Ring of Brodgar, another stone circle stretching 103m in diameter. Twenty-seven of the original 60 stones remain, but like the Standing Stones of Stenness, the ring's original purpose remains unknown. Built so close to the Maeshowe Chambered Cairn and Ness of Brodgar's temple buildings, the Ring and the Standing Stones of Stenness leave one to wonder—Why were they abandoned? Were they no longer needed in ritual, or did something terrible interrupt their construction? What was life like in the Neolithic era?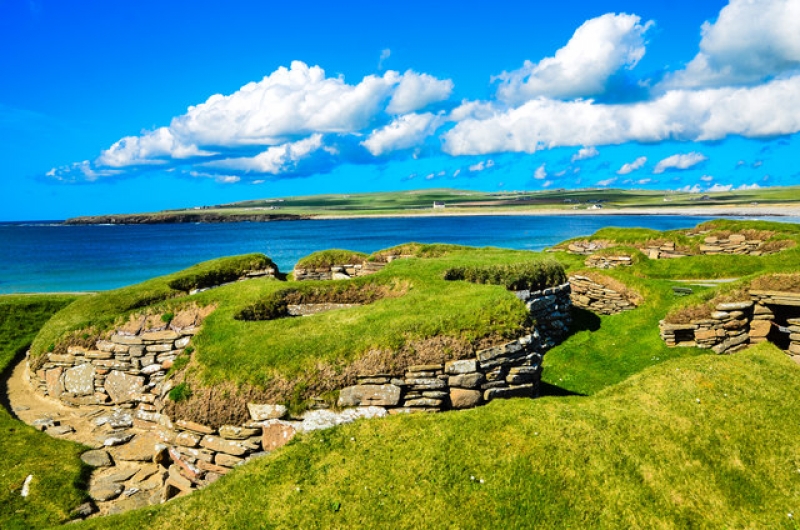 These questions might be answered through a visit to Skara Brae. It is the last of the four Heart of Neolithic Orkney monuments. Situated precariously on the west coast of the mainland, Skara Brae is a complete Neolithic village with "fitted furniture" and other markers of daily life. It is well-preserved due to its being buried underneath sand dunes. Over the years however, it has been unearthed and its proximity to the sea means that a particularly bad storm might wipe out the whole village.
Which means that there's only one thing left for you to do: Visit now, or forever lose your chance!
Scapa Flow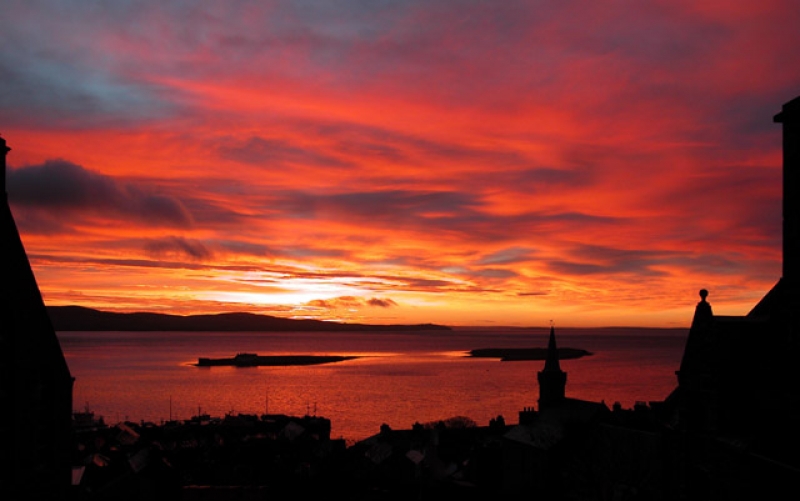 After a day or two of walking amongst historic ruins, you might want to go for a little light-hearted diving. Why not hit up the waters of Scapa Flow, which host shipwrecks and wildlife in abundance?
Just over 300km2 in area and sheltered by nearby islands, Scapa Flow played a key role in old conflicts because of the ships that would seek harbour there. The resulting landscape of torn, sunken metal hulls has not stopped the marine life from taking over however. Today, Scapa Flow is not only a world-class shipwreck museum but a vibrant ecosystem with some of the rarest species in the world. Dive in for some fun with your history!
Other Orkney Islands
With so many things to see on the mainland, it's easy to neglect other islands on the Orkney archipelago, but they have their special features as well!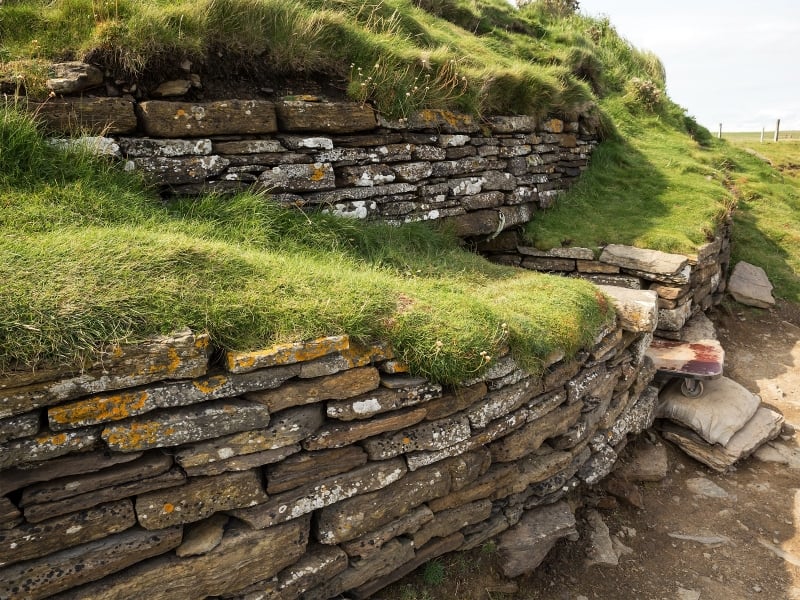 Nearby Scapa Flow, the Tomb of the Eagles on South Ronaldsay is a Stone Age tomb. It contains a vast collection of human bones and sea eagle bones. Most notably for that monument, the inside of the tomb can only be accessed by lying flat on a trolley and wheeling in, as the entrance is only 85cm high (that's the height of a 2-year-old child).
If you're neither claustrophobic nor afraid of bones, that certainly sounds like an experience that cannot be missed.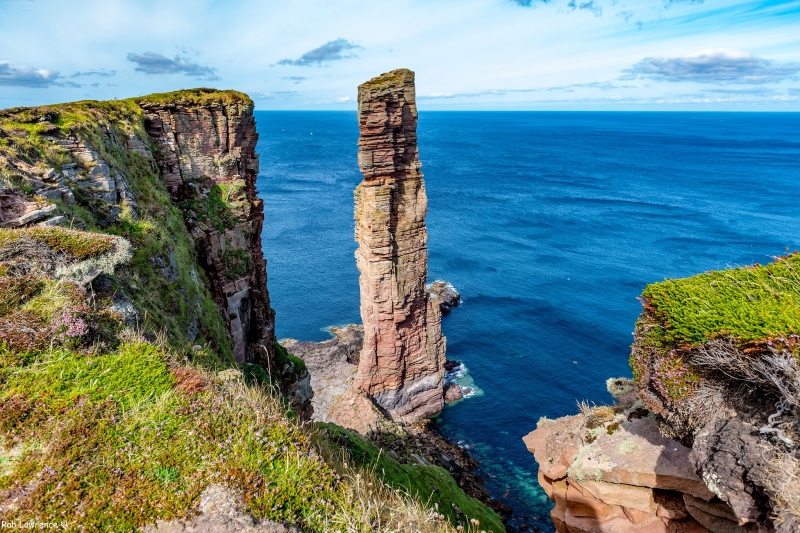 After going low, why not go high? The Old Man of Hoy, also visible on a ferry trip from the Highlands' Scrabster to Orkney's Stromness, is a sea stack on the island of Hoy. It is 137m high and admittedly looks less like an old man and more like a precariously stacked tower of rocks. 
Be careful, though, for it is as treacherous as it is magnificent: Climbing the Old Man of Hoy is very possible, but it should only be attempted by the most experienced climbers!
A look into another universe
Beauty, tragedy, nature, and architecture: Orkney has it all. It may be small, but it is chock-full of spirit! If ever there was a place to get swept up into a different universe, Orkney would be it. So, what are you waiting for? Book your flight and ferry tickets now!