The only thing Malaysians like more than a public holiday, is when that holiday turns a regular weekend into a long one. The good news is, despite the fact that we're almost halfway through 2023, there are still plenty of long weekends for Malaysians to enjoy. Here's a pro tip; if you're willing to position your leave days in a strategic way, then a long weekend becomes the perfect time for a getaway.

Not sure how to use the remaining long weekends in 2023? Fret not! Here are 12 of the best destinations for long weekend getaways.
There are plenty of travel gems to travel to for long weekend getaways, and AirAsia is making it easier for you to see them all.

Enjoy all-in one-way fares on domestic flights from just RM29 or enjoy all-in one-way fares from as low as RM68 to international destinations like Krabi, Ho Chi Minh City, Balikpapan & more! 
Fancy somewhere further? Fly with AirAsia X from RM309
when you book with the airasia Super App!
Booking period: Now till 7 May 2023
Travel period: 6 Jun – 14 Dec 2023
Don't wait, get these seats while they last!
Looking for destinations to spend a long weekend? Here are some of our top picks!
1. Osaka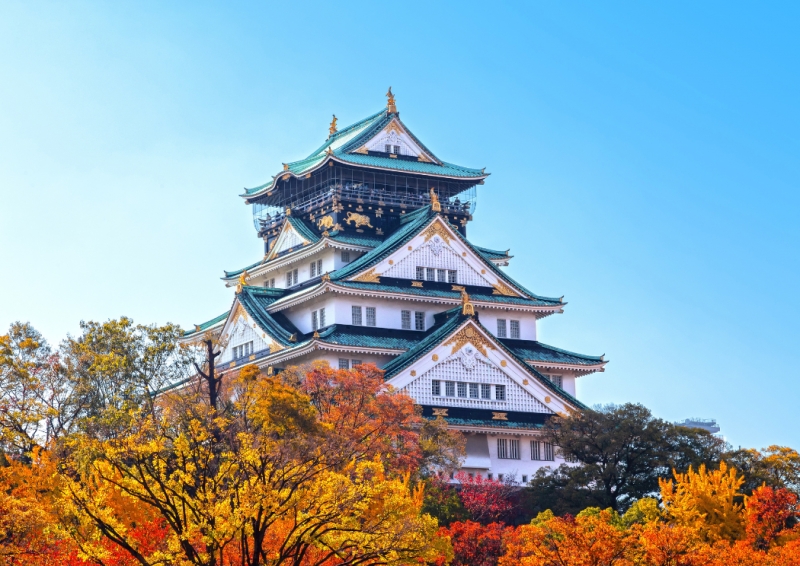 As the second-largest city in Japan, Osaka is one of many long weekend destinations that are worth visiting. It houses an entertaining blend of cultural attractions, theme parks, and amazing eats that are fun for the whole family. To learn about the city's history, you can visit Osaka Castle, which has seven floors of exhibits and an observation deck to view the city.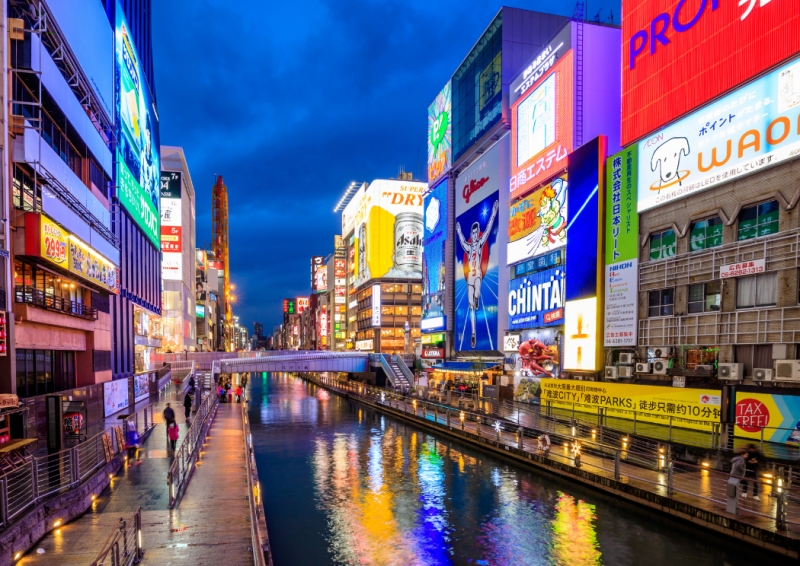 Don't forget to explore the Minami area and shop to your heart's content in Shinsaibashi, which is filled to the brim with countless shops and restaurants. By nightfall, check out the equally bustling Dontonbori street to enjoy its neon lights and quirky billboards and hunt for the best eats.
Ramp up the fun for everyone at Universal Studios Osaka, where you can race your family or friends in a game of real-life Mario Kart at Super Nintendo World. Following that, don't forget to head over to the Wizarding World of Harry Potter and grab some Butterbeer at the Three Broomsticks tavern.
2. Busan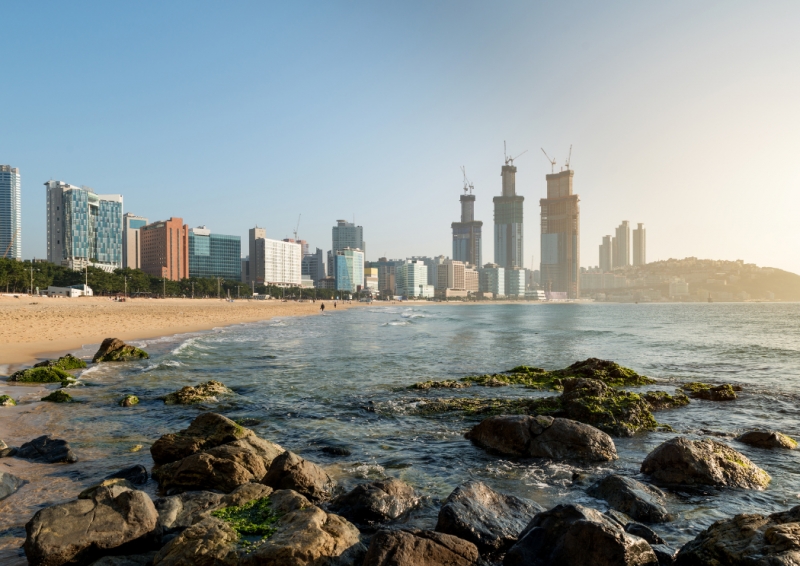 If you're looking for more long weekend destinations to travel and let loose, then you must visit South Korea's Busan. For those of you that haven't heard much about this place beyond that movie with the train and the zombies, there's a whole lot of things to do in Busan.

Being a port city, Busan is an urban hotspot that comes complete with a perfect seaside retreat in Haeundae Beach. Here you can have some good, old-fashioned fun in the surf and follow that up with a fantastic sunset.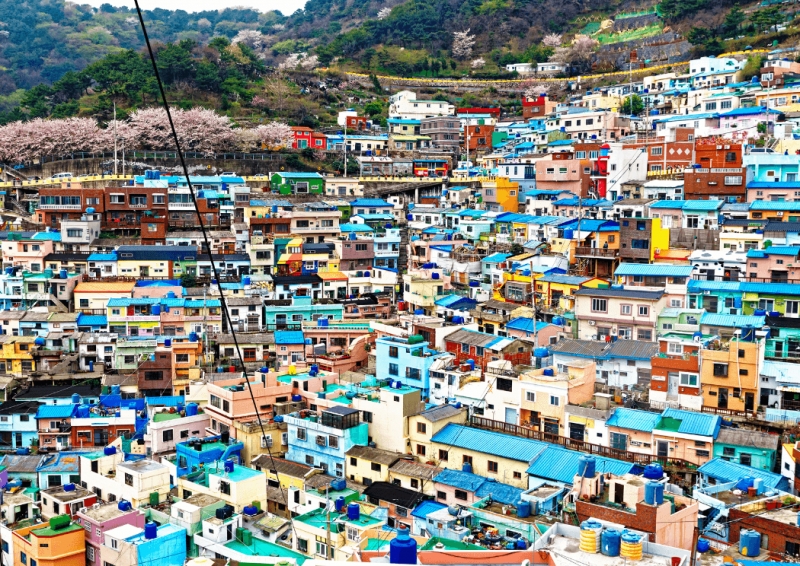 During the day, pay a visit to the Gamcheon Cultural Village for a stunningly unique view of its colourful buildings that are built on the foothills of a coastal mountain. The charmingly higgledy-piggledy structure of Gamcheon has earned it the nickname "Machu Picchu of Busan".
Need to do a little shopping? Then explore the Gukje Market in Busan's Jung District for some of the sweetest deals you'll ever find in the city. If you're hungry, check out Gwangbokdong Food Street for a quick snack or hearty meal – it's your choice. You could also visit Nampodong, a bustling neighbourhood for some shopping and more street food!
3. Seoul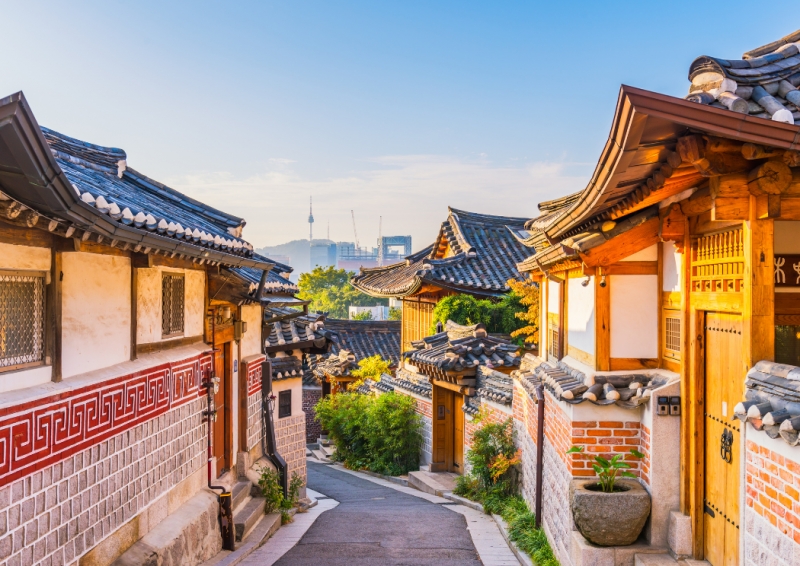 There's so many things to see and do in Seoul, especially for first-timers, so let's dive right in. First off, soak in the culture by visiting Bukchon Hanok Village where 900 traditional Hanok houses stand ready to be explored. Some of them have fun workshops that you can participate in.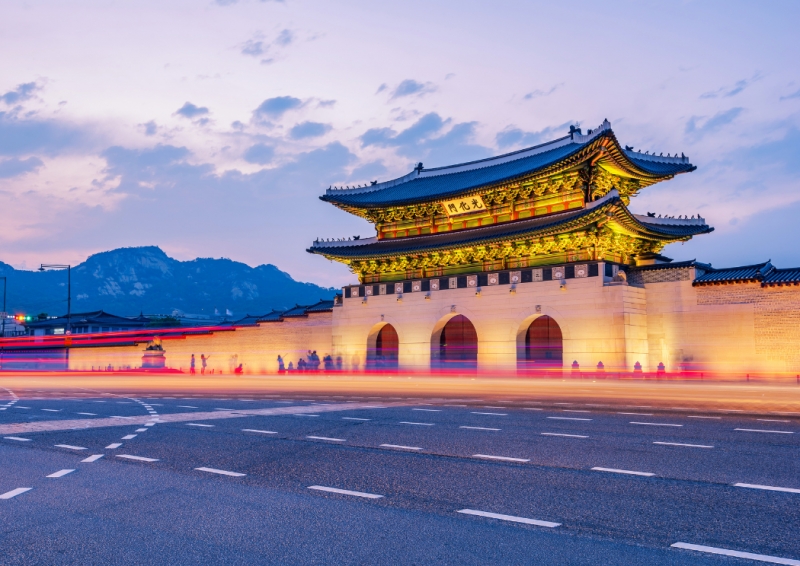 You can also visit Gyeongbokgung Palace, which is the largest palace in Seoul and a beautiful relic of the Joseon Dynasty. Don't forget to catch the changing of the guard ceremony, which happens at 10.00am and 12.00pm  daily.

Another great spot to check out in Seoul is the Insadong district. This bright and quirky neighbourhood is full of awesome places to shop or just grab a quick bite of some yummy Korean street food. Also in Insadong is the Kimchi Museum and the Alive Museum, which is South Korea's largest 4D museum.
Also read: My 10-Day Seoul Itinerary: What to See, Eat, and Do!

There's also more fun activities and shopping hotspots in the Hongdae district. Don't forget to try out the various arcades, and perhaps enjoy a street performance or two. And then, if you're looking for a delicious bite to it, or thinking of grabbing a drink, head over to Itaewon.

4. Gold Coast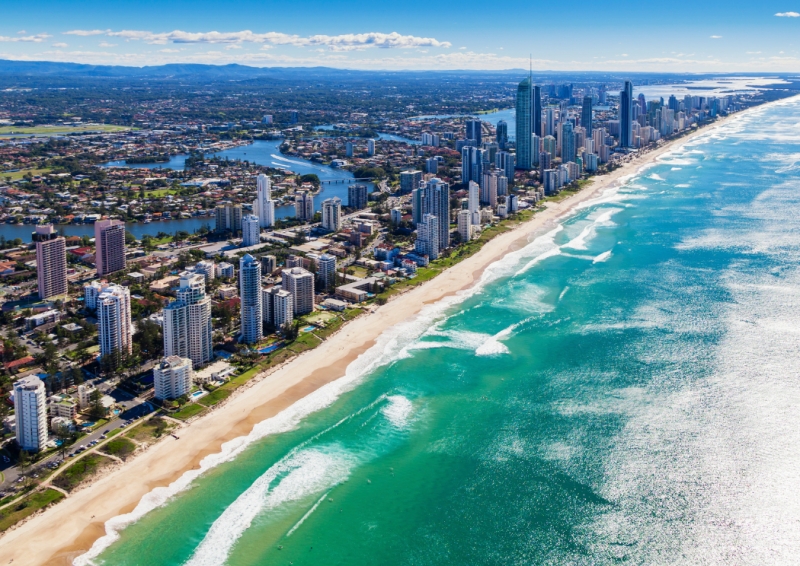 Australia's famous Gold Coast isn't just a grand stretch of beachfront. There's an entire city's worth of entertainment to be had here, which is a pretty good reason for this Australian gem to make your list of long weekend destinations. Of course, you can't hit up the Gold Coast without seeing the actual coast.

Head to Surfers Paradise Beach for some fun in the sun, and perhaps try your hand at riding the waves. Other great beaches to explore are Mermaid Beach, Broad Beach, and Greenmount at Coolangatta Beach. With salt in your hair and the sun at your back, you can then head to Skypoint Observation Deck, which is found atop the iconic Q1 Skyscraper. Standing at 230 metres above sea level, this is the best spot for a bird's-eye view of the Gold Coast.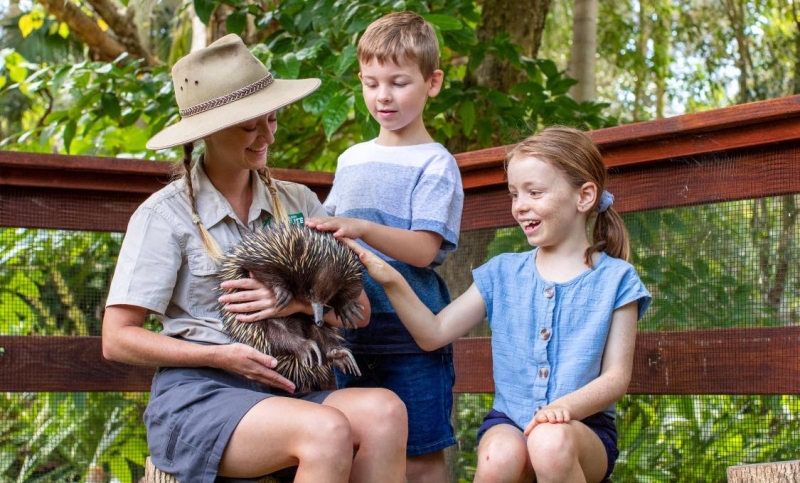 You can also visit the Currumbin Wildlife Sanctuary and embrace the beauty of 27 hectares of natural rainforest. Be prepared to make your way through open animal enclosures, feed adorable kangaroos, and cuddle cute koalas. Other experiences on the Gold Coast include whale watching, hot air balloon rides, reef diving, and of course, shopping. In short, you'll never run out of fun things to do.
5. Bali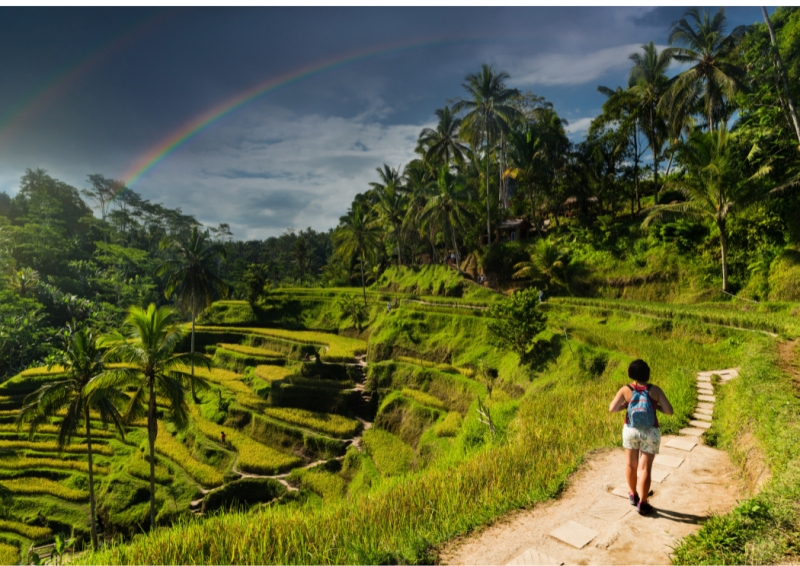 Ready for more long week destinations to explore? Well, it doesn't get any better than one of Southeast Asia's prime party hubs – Bali! Once you land in Denpasar, head over to Kuta Beach to try your hand at surfing or just take a quick dip. You can also visit nearby Seminyak and enjoy a relaxing afternoon at the Potato Head Beach Club.

For serene views of nature, journey towards Ubud. Here, you'll be able to enjoy spectacular views of Bali's famous Tegallalang Rice Terrace and make your way towards the popular Tegenungan Waterfall for a swim. Ubud is also home to different museums and temples that you can explore in your spare time.
Also read: From Seminyak to Ubud: 15 Must-Visit Spots in Bali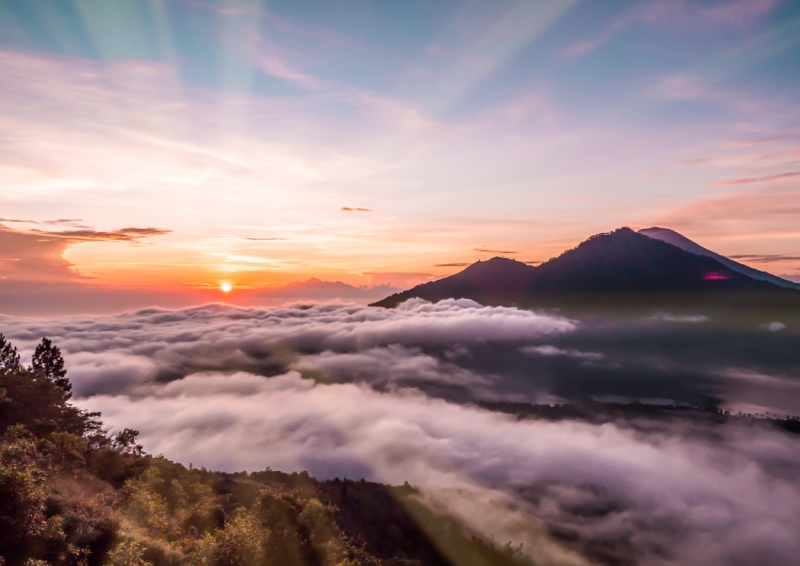 If you're looking to catch a good sunrise, consider the hike up Mount Batur. Be warned, it's one you'll have to begin at 3.00am. You can also take a boat to Nusa Penida for some excellent snorkelling experiences.
6. Phuket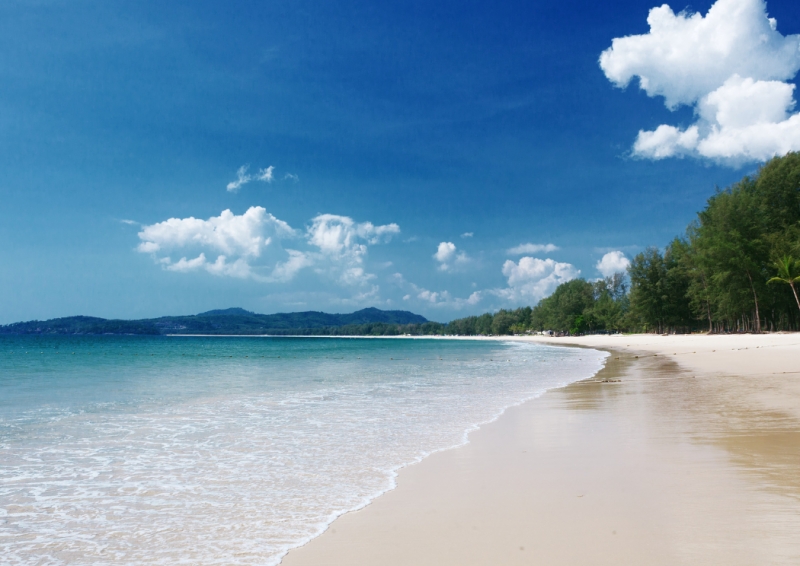 Of course, when you're thinking of long weekend destinations, Phuket definitely comes to mind. There's a lot to do in this tropical paradise, and you can kick things off at Bangtao Beach. This six-kilometre expanse of gorgeous seaside is one of Phuket's longest beaches. There are some restaurants and bars dotted along its length, but the charm of Bangtao is in the quiet, peaceful environment.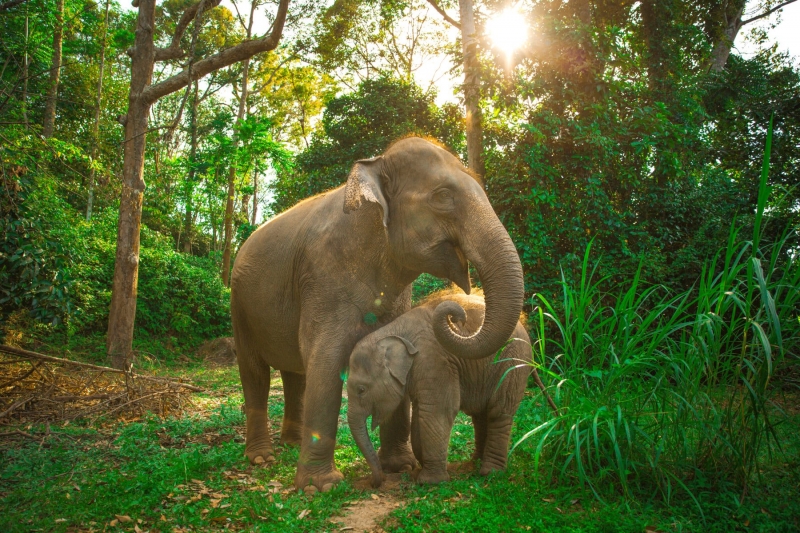 Away from the sand and surf, you'll find a delightful place to befriend some pachyderm pals at the Green Elephant Sanctuary Park. Set deeper into the island, it's a serene spot where you can get up close and personal with the elephants, feed them, clean them, and even swim with them.

Finally, if you're willing to hop on a quick boat ride for a stellar meal, then head to Laem Hin Pier and take a free water taxi ride to the floating restaurants near Koh Mahprow. Here, you'll be able to dine on some of the freshest and most delectable seafood dishes around. You can either try the Black Crab or Bang Mud restaurants your first time around – both of them are amazing!
7. Da Nang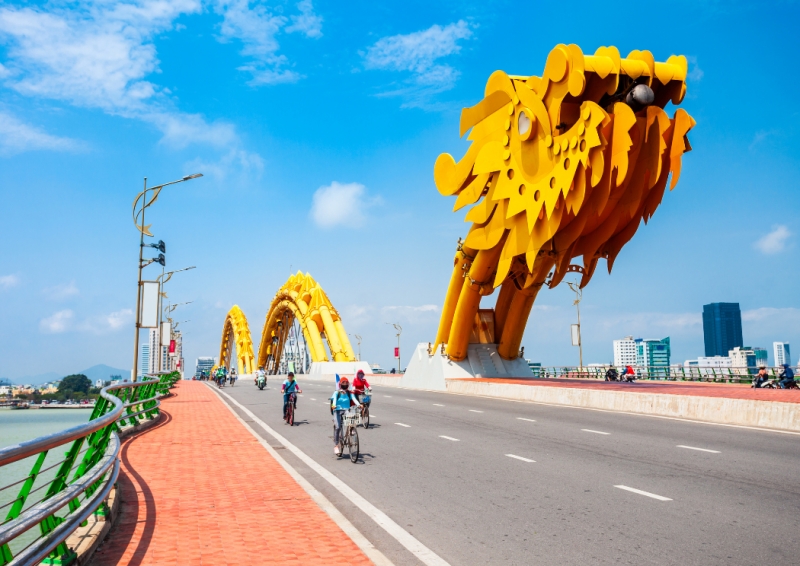 There are many places in Vietnam that make for good long weekend destinations, and one that's often overlooked is the city of Da Nang, which is famous for its dragon bridge. This spectacular structure spans over 600 metres in length and at 9.00pm every weekend, you can swing by for a show that lights up the entire bridge and watch the dragon spit fire from its mouth.
Also read: 4D3N in Da Nang: An Itinerary for First-Timers

As a coastal city, Da Nang also has some great beaches that are perfect for some fun in the sun. Among them is My Khe Beach, which is said to be one of the most beautiful beaches in Vietnam. You can either sunbathe, hop on a jet ski, or try your hand at surfing.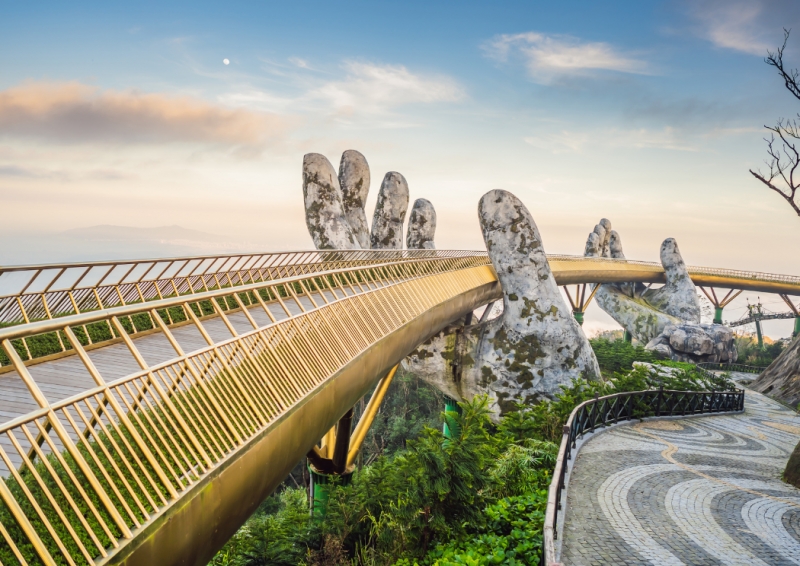 Lastly, you can head to the Ba Na Hills for some great photo opportunities among the picturesque buildings. Built as a resort town for the French in 1919, Ba na Hills also features a pretty cool theme park called Ba Na Hills SunWorld. You can enjoy a number of adrenaline-inducing attractions, a cable car ride, and great views from their Golden Bridge, which is cradled by a pair of massive stone hands.
8. Maldives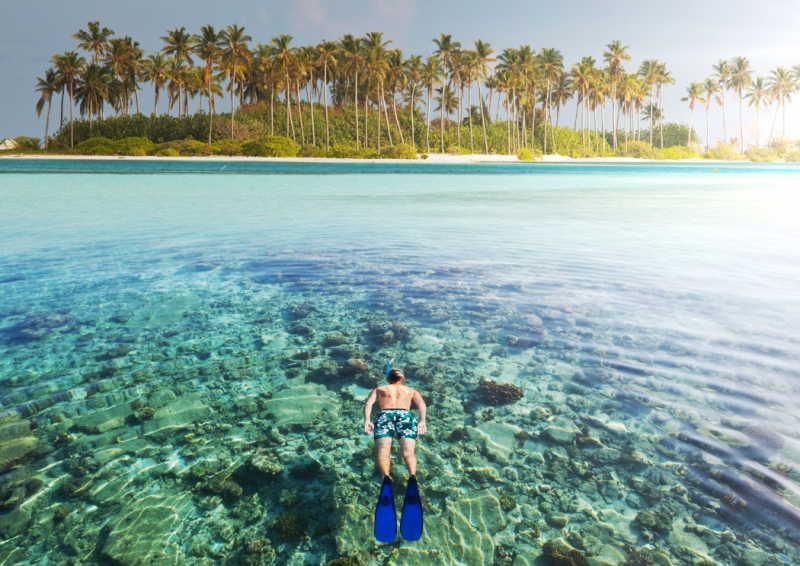 Ah, the Maldives. Soft white beaches, pristine waters, and exotic marine life await you in this island nation. If you're thinking of long weekend destinations for a perfect island retreat, it's hard to do any better than this. Before making a beeline for the resorts, however, consider stopping by the capital of Male.

Here, you can soak in a little bit of the culture before soaking yourself in warm tropical waters. Be sure to check out the National Museum to learn more about the history of the Maldives, then take a stroll through Sultan Park. This tiny green lung sits on the site of the former Royal Palace, which was destroyed in the 16th century.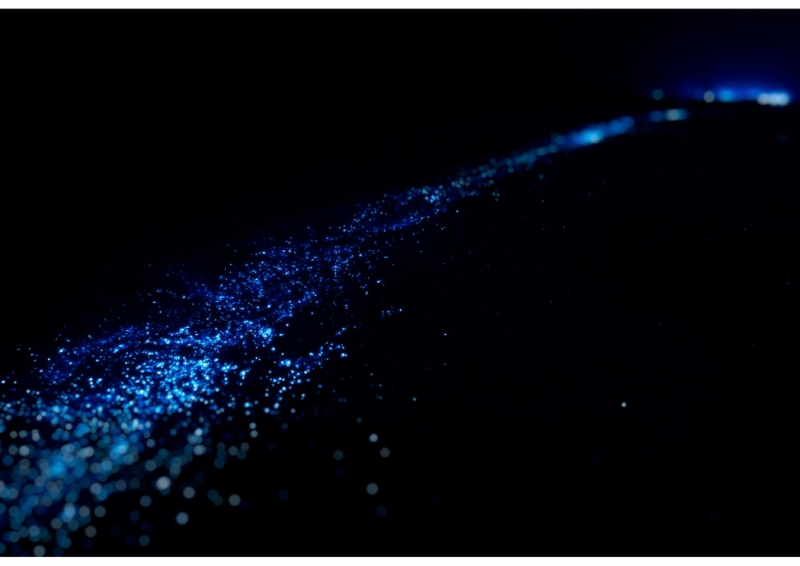 Beyond the obvious activities you can do in the Maldives like surfing, snorkelling, scuba diving, and parasailing, you can also make your way to the Sea of Stars on the island of Vaadhoo. This is a stretch of beach that allows you to enjoy the mesmerising bioluminescence of a certain type of plankton, which light up as the waves crash onto the shore.
9. Langkawi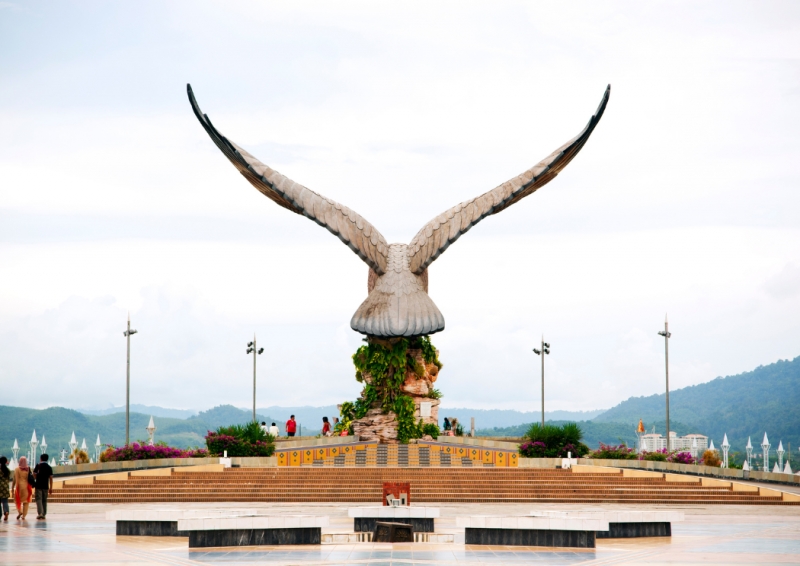 Even among Malaysians, a trip to Langkawi is pretty much a no-brainer when it comes to looking for good long weekend destinations. Since this island is famous for its eagles, you can start off your journey by taking a picture with the giant one on Eagle Square.
Enjoy the thrill of being tossed off a banana boat? Then head down to Cenang Beach for exactly that, and lots of other cool water sports. There's also a nightly fire show here where you can watch local daredevils flex their fiery skills while the waves crash in the background. For the best seats, grab a beanbag at Kalut Cafe N Bar.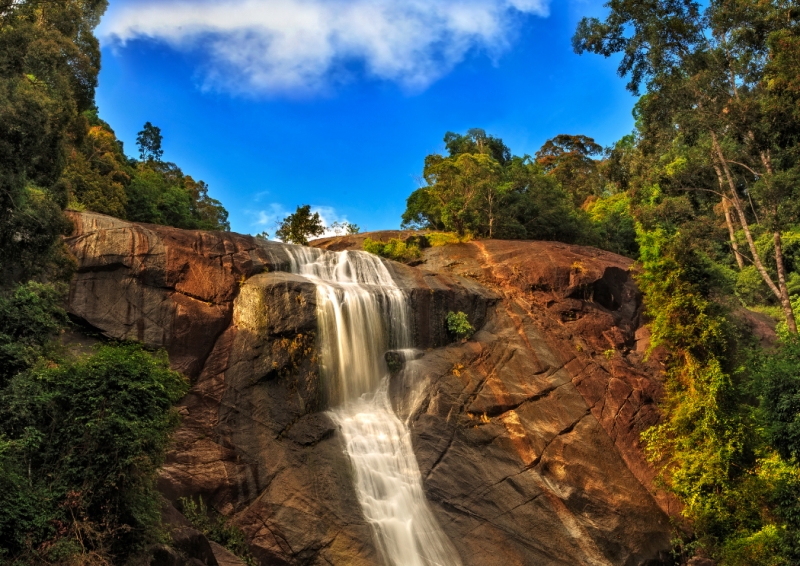 Don't forget to board the Langkawi Cable Car for some fantastic views of the entire island. This ride takes you up 708 metres to the top of Mat Cincang Mountain, where you can take some great panoramic photos from the observation deck. On this very same mountain is the Telaga Tujuh (Seven Wells) Waterfall, which you can reach via a hiking trail that's a little challenging, but worth the reward.
10. Kota Kinabalu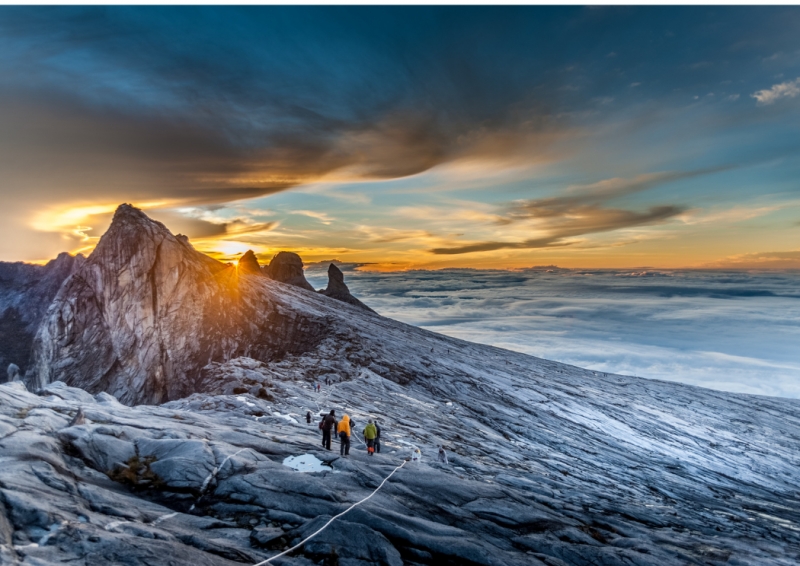 A trip to East Malaysia literally showcases an entirely different side of the country, and among the many long weekend destinations you'll find here, Kota Kinabalu is certainly a gem among them.

No trip to the capital of Sabah would be complete without a hike up Mount Kinabalu, which stands at 13,000 feet and is part of the Crocker mountain range. There are several trails to follow, varying in difficulty, but all of them require spending a night on the mountain. However, that just means you'll be waking up to catch a sunrise you'll never forget.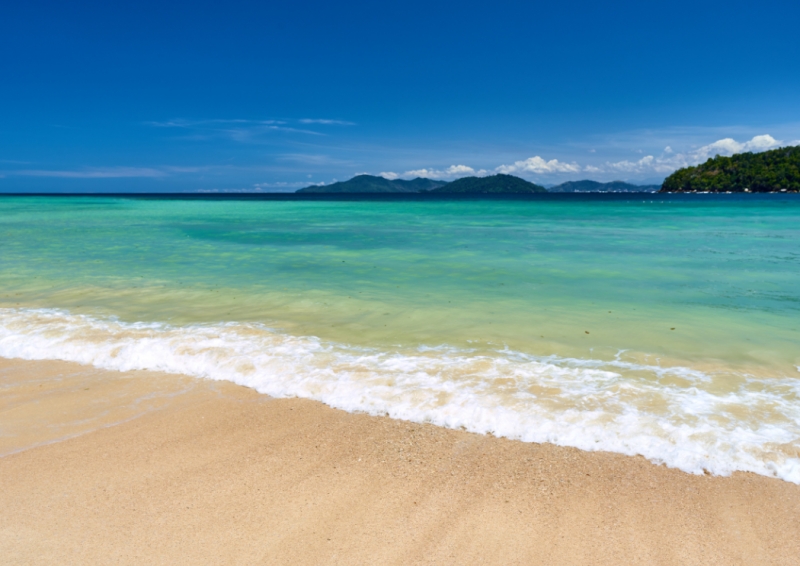 Kota Kinabalu's other natural delights include the Tunku Abdul Rahman Marine Park, which is a great place to go island hopping, and the Klias Wetlands. Now, it takes a couple hours' worth of driving to reach the wetlands, but you'll get to see plenty of wildlife, like proboscis monkeys, otters, hornbills, and macaques.

Assuming you're in the mood for a more elegant afternoon, you can always opt for a ride on the Borneo Railway. This recently restored train line will take you from Tanjung Arau all the way to Tenom, which is a picturesque journey through leafy forests and along Sabah's coastline.
11. Siem Reap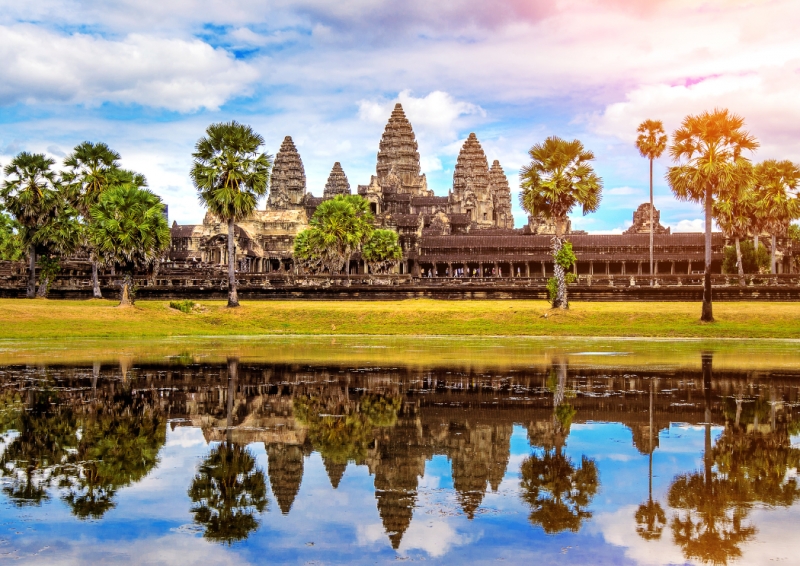 One of the best ways to start a long weekend in Siem Reap is to take a tour of the ancient and mysterious Angkor Wat. Built as a funereal temple for King Suryavarman II, this sprawling temple complex is an architectural wonder left behind by the ancient world. Fortunately, it has stood the test of time so people can marvel at it in the present day.

For those of you that are interested in Cambodia's history, you can pay a visit to the Cambodia Landmine Museum. Here, there are grim but meaningful reminders of the Vietnam War and the Khmer Regime which ultimately serve as a milestone to show how far Cambodia has come since then.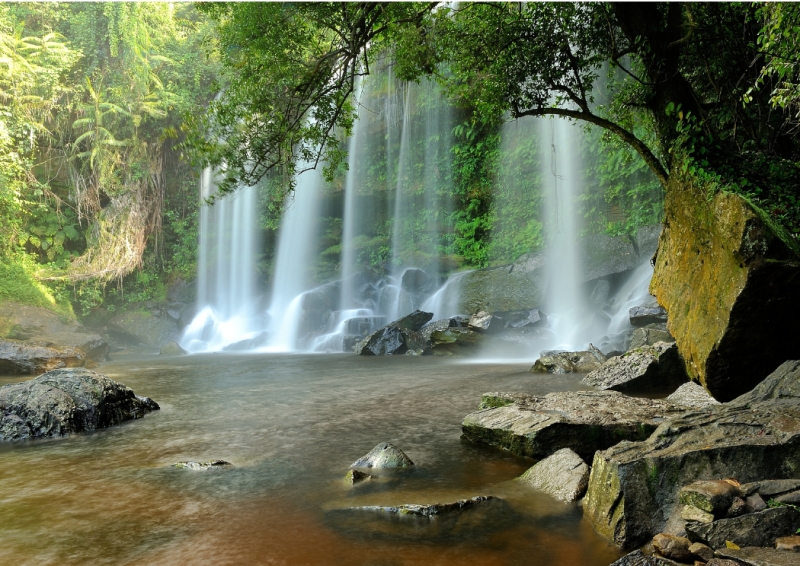 Siem Reap also has plenty of natural beauty to showcase, and you'll be able to find a good chunk of it on the Kulen Nature Trails. These are treasured hikes through the rainforest that will take you past hidden waterfalls, ancient temples, and sacred monasteries.
12. Cebu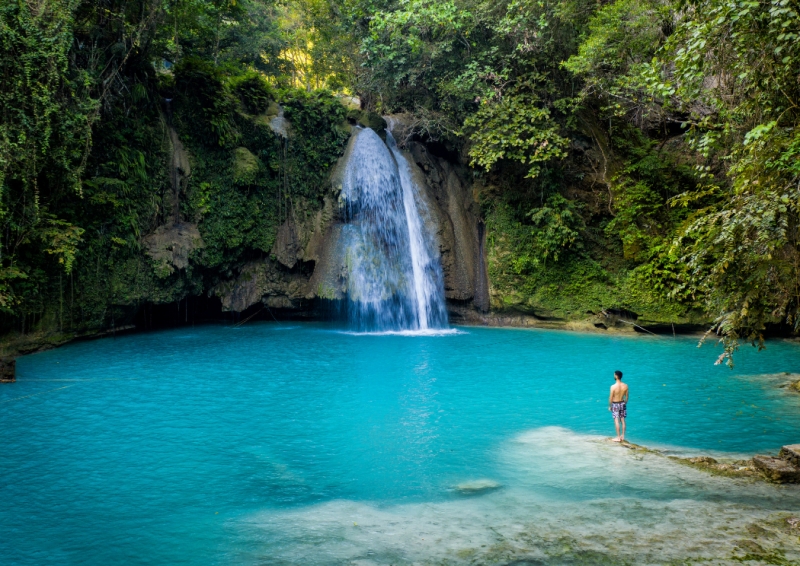 Known as the Gateway to a Thousand Journeys, the Cebu is home to 170 individual islands, and a city that's bursting with history and culture. If you're looking for a long weekend destination with lots of tropical fun, Cebu is the place to be. 
Feeling like splashing about under the sun? Head over to Sumilon Island. You'll be greeted by crystal-clear waters and a pristine sandbar to frolic in. Sumilon also has some great diving and hiking spots. There is a small entry fee however, but you'll be paying the bare minimum and getting more than your money's worth.
In the mood for something more extreme? Head to Kawasan Falls for a little canyoneering. This three-tier cascade is one of the most famous waterfalls in the Philippines, and features beautiful turquoise water. You'll have to take a tour for the canyoneering, but be prepared, because you'll get to brave towering gorges, river canyons, stalactite boulders, and perhaps a 30-feet jump right down into the water. Now that's an adventure!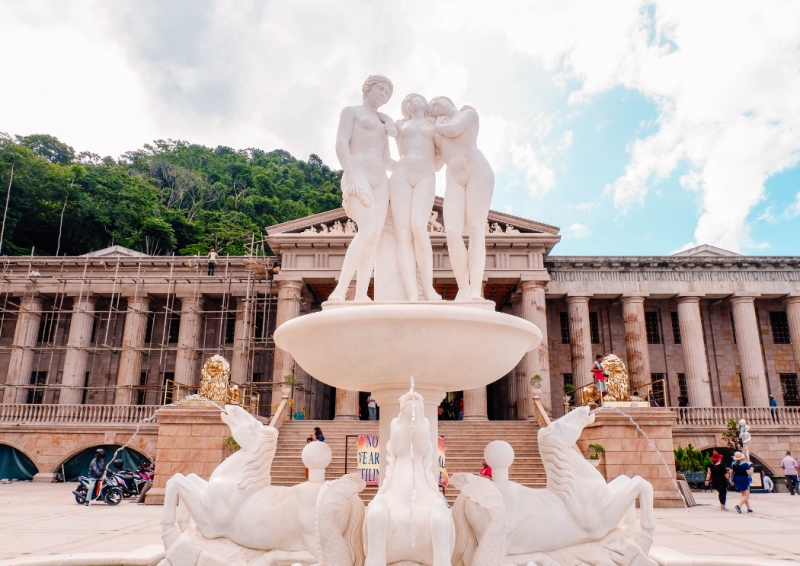 History and culture buffs will find plenty to absorb in Cebu City. Visit the Temple of Leah, which is a seven-storey building, inspired by Roman architecture. This magnificent structure is also known as the Taj Mahal of Cebu and houses a massive collection of art, antiquities, and books. In Cebu City, you can also visit Magellan's Cross and check out some Spanish artifacts at Fort San Pedro.
Don't sleep on your remaining long weekends for 2023, because there's plenty to explore in the region! The best part? We want you to see them all!

Enjoy all-in, one-way fares on local flights with AirAsia from just RM29! Or enjoy all-in one-way fares from as low as RM68 to international destinations like Krabi, Ho Chi Minh City, Balikpapan and more!

Booking period: Now till 7 May 2023
Travel period: 6 Jun – 14 Dec 2023

Don't wait, get these seats while they last!
---
Brought to you by AirAsia