Australia, one of the most popular travel destinations in the region, is inviting the world to Come and say G'Day. The Land Down Under is home to diverse landscapes, unique flora and fauna, enticing city landscapes, and warm welcomes all around to keep travellers coming back for more. 
However, if you've been to Australia before, you might think that you've already seen all there is to see. Well, we're here to change your mind! With so much to offer, Australia has something that will charm every types of traveller. Don't believe us? Check out these six different ways to discover Australia according to your travel style! 
Also read: Things To Do In Sydney And Beyond: The Essential Malaysian Travel Guide

Ready to make that long-awaited trip to Australia come true? Why not leave the nitty-gritty parts of trip planning to your travel experts while you enjoy all the fun? With customisable, flexible itineraries that suit your travel style, Sedunia Travel allows you to Discover Australia, your way, with deals and packages that will make you come back for more! 
For avid foodies: Discover Australia's mouthwatering culinary scene and coffee culture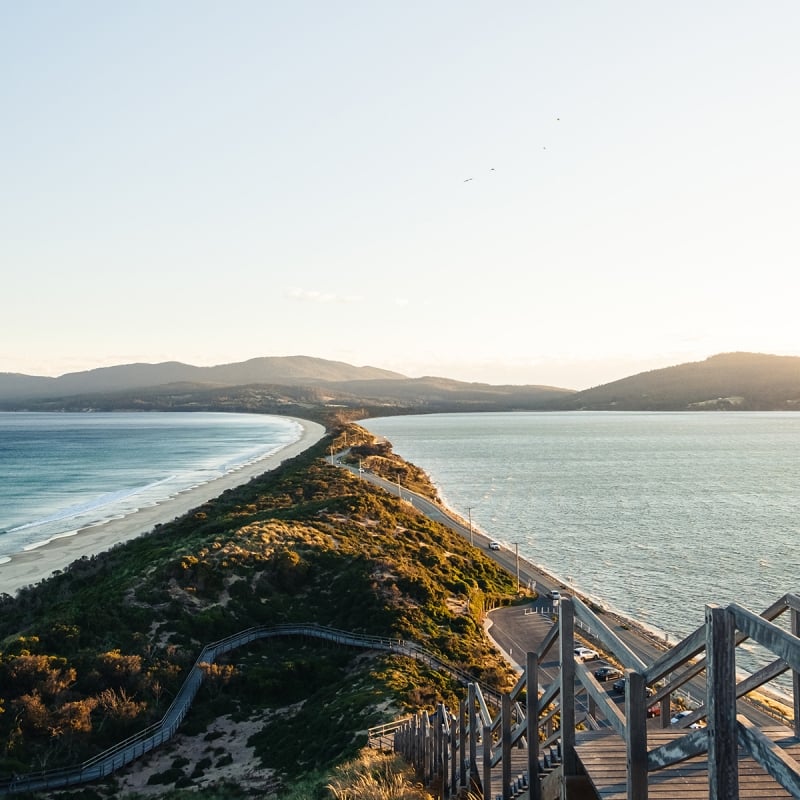 Whether it be the vibrant cafe culture in the cities or the abundance of farm-to-table eateries that celebrate local produce, Australia features a diverse range of unforgettable culinary experiences that will satisfy even the most discerning palates! 
One of the best locations to visit in Australia for foodies is Tasmania, a lovely island state off the coast of mainland Australia. Here, you'll find some of the country's freshest seafood (think oysters, scallops, abalone, and more) and plenty of Australia's top artisanal cheeses, olive oils, and breweries, all set against the rugged natural beauty of the island. 
You can also visit Hunter Valley, where you can find some of the best wineries in Australia, or drive along scenic coastal roads to The Mornington Peninsula where you can indulge in even more fresh-caught seafood. 
Even in Australia's major cities, avid foodies can find plenty of indulgent experiences.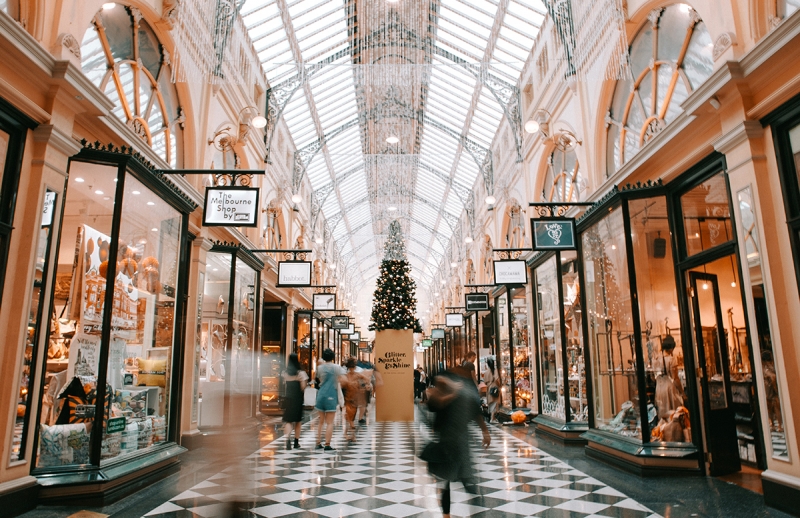 Melbourne is most famous for its impeccable cafe scene, with the city's laneways being home to some of the best cafes in the country. Our top picks? The Kettle Black, which offers a seasonal menu that thrills and excites, and the famous Market Lane, known as one of the best in the city for its delicious coffee and intimate settings.   
What's more, Brisbane also boasts a thriving food scene, with plenty of innovative restaurants to be found in the city. One of the best spots to try in Brisbane is Gerard's Bistro, which offers a modern Middle Eastern-inspired menu. Alternatively, try Eat Street Northshore, a bustling weekend night market where you can feast on mouthwatering street food. 
Finally, Sydney, the largest city in Australia, is where you can find pretty much any type of cuisine from around the world, and sample great food at the famous Sydney Rock Oysters, or at Bondi Farmers' Market. 
For camping enthusiasts: Sleeping under the stars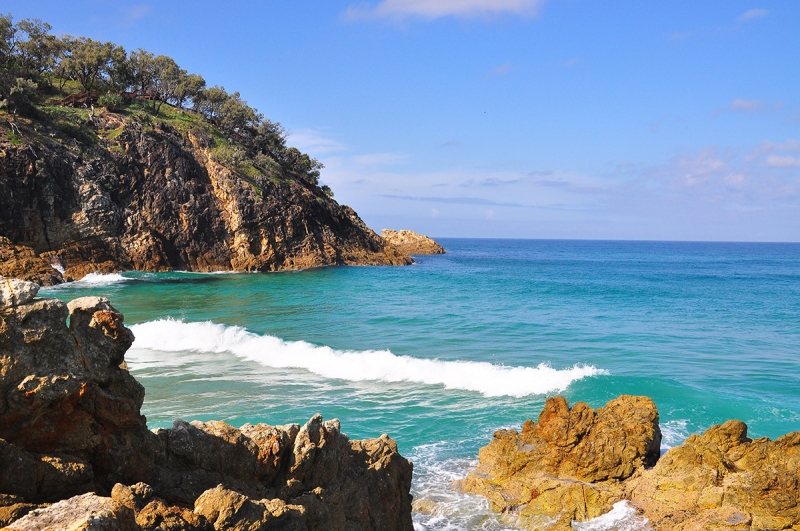 Australia isn't just a diverse paradise for foodies. For those who love nothing more than to spend a night in the great outdoors, with nothing but the sky as your view as you lay on your back, Australia has plenty to offer. After all, its many natural gems double up as pristine camping spots! 
For outdoor enthusiasts who enjoy falling asleep to the sound of waves crashing against the shore and waking up to the ocean breeze, North Stradbroke Island near Brisbane is a fantastic destination where you can camp go on lovely coastal walks, surf, and even see roaming kangaroos!
 Another location that's famous for beachfront campsites is Cockatoo Island, an industrial site-turned-camping ground located in the middle of Sydney Harbour! Byron Bay is another popular choice. If you want the chance to catch a glimpse of frolicking dolphins while you camp, head to Booderee National Park, particularly to the Bristol Point campgrounds which front Jervis Bay.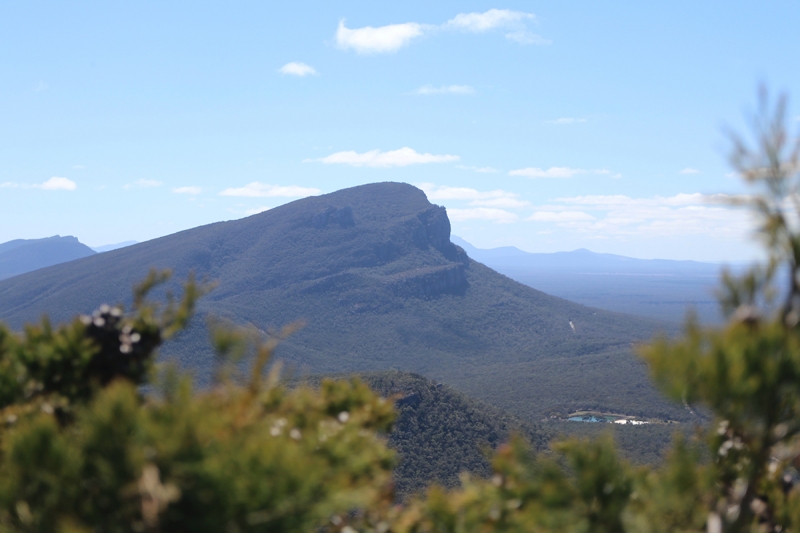 On the flip side, if you prefer camping in the thick everglades, pitch your tent at Noosa North Shore for an unforgettable camping experience. The Habitat Noosa Everglades Ecocamp offers incredible glamping campsites by the Noosa River, where you can admire the starry sky at night, or hop on a canoe ride during the day. 
For a more rustic camping experience where you can combine stargazing with thrilling adventures, we recommend setting up camp at Kakadu National Park where you can cruise the picturesque Yellow Water Billabong, or Grampians National Park, where you can roll out a sleeping mat at the Fortress — a rocky overhang that overlooks the awe-inspiring natural landscape. You could also camp overnight at Narawntapu National Park in Tasmania or at El Questro Wilderness Park in east Kimberley for a chance to spot local wildlife! 
For thrill-seekers: Swimming with humpback whales and crocodiles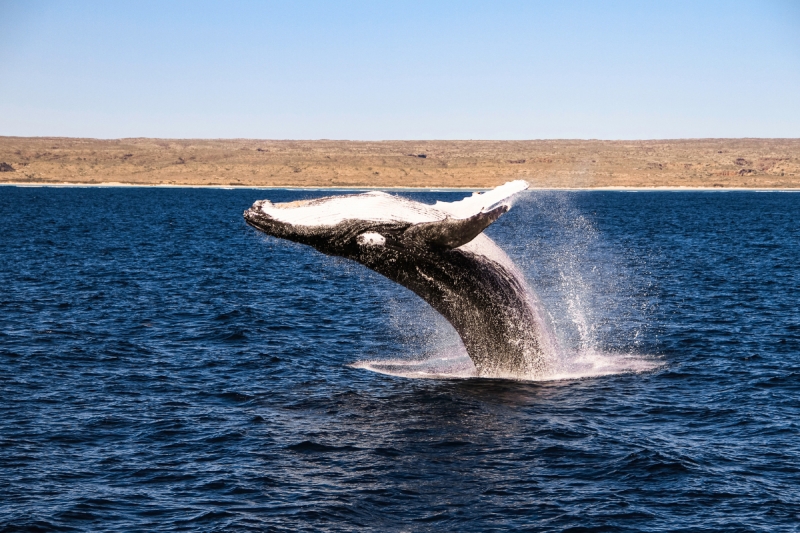 It comes as no surprise that Australia is one of the best destinations in the world for those seeking adventure and thrilling experiences. Whether it be memorable wildlife encounters or adrenaline-filled experiences, adventure seekers from Malaysia will simply love all that the Land Down Under has to offer. 
First, one of our favourite locations in Australia for adventure lovers has to be Ningaloo Marine Park, a UNESCO World Heritage Site found along the coastal regions of Western Australia. It is Australia's longest fringing barrier reef, boasting mesmerising underwater views that will leave most visitors at a loss for words. 
What's more, as one of the world's most important biodiversity hotspots, Ningaloo Marine Park is also where you can experience a once-in-a-lifetime activity — swimming alongside majestic humpback whales!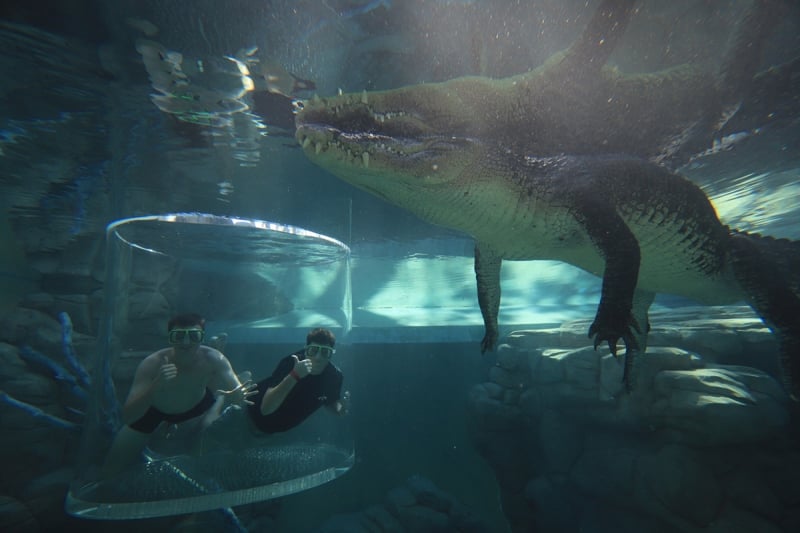 For an even more thrilling experience, head to Crocosaurus Cove in Darwin, where the infamous "Cage of Death" can be found. Simply put, this is where you can observe giant saltwater crocodiles up close from inside a safe underwater enclosure. Speaking of Darwin, you can also head to Lee Point Beach, one of the most popular locations in the region for skydiving. Just imagine the view as the air barrels through your hair! 
Alternatively, Wollongong Beach Skydive and Skydive Sydney are great options for those who want to experience tandem skydiving, with the former boasting exceptionally beautiful views on the way down. 
For something a little less extreme but no less hair-raising, you can climb the Sydney Harbour Bridge for a spectacular view at the top, or go abseiling down the world's highest dam (Gordon Dam) in southwest Tasmania! 
For passionate road trippers: Exploring the most famous routes in Australia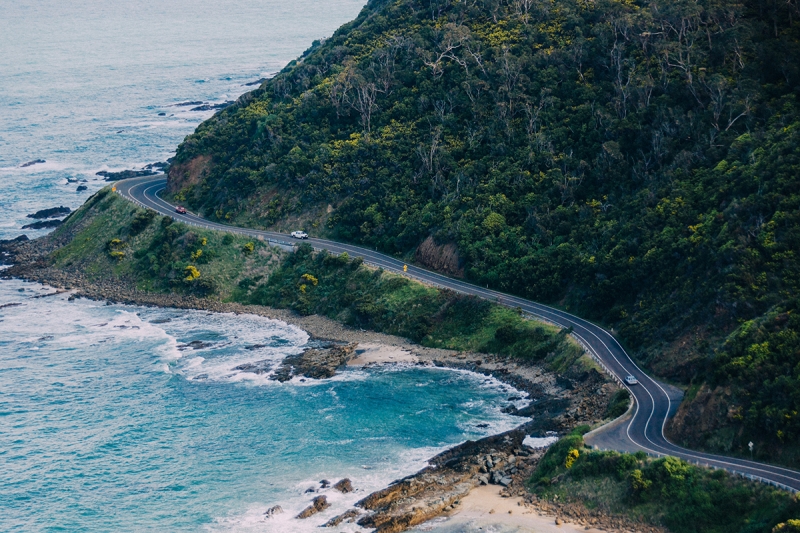 We're sure most avid travellers think of Australia as one of the best countries in the world to embark on epic road trips. After all, the vastness of The Land Down Under and its diverse landscape offers endless possibilities for adventure on wheels. More importantly, the stops along the way of Australia's most famous road trips often come with a variety of experiences that are fit for all travellers!  
Perhaps the most famous road trip in Australia is the Great Ocean Road — a 243km stretch of road in the south of Australia that hugs the beautiful coastline of Victoria, offering breathtaking views of the Southern Ocean. Along this week-long drive, expect plenty of rustic natural scenery, such as the iconic Twelve Apostles limestone rock formations, stunning beaches like Bells Beach and Lorne Beach, and plenty of unique attractions like Cape Otway Lightstation.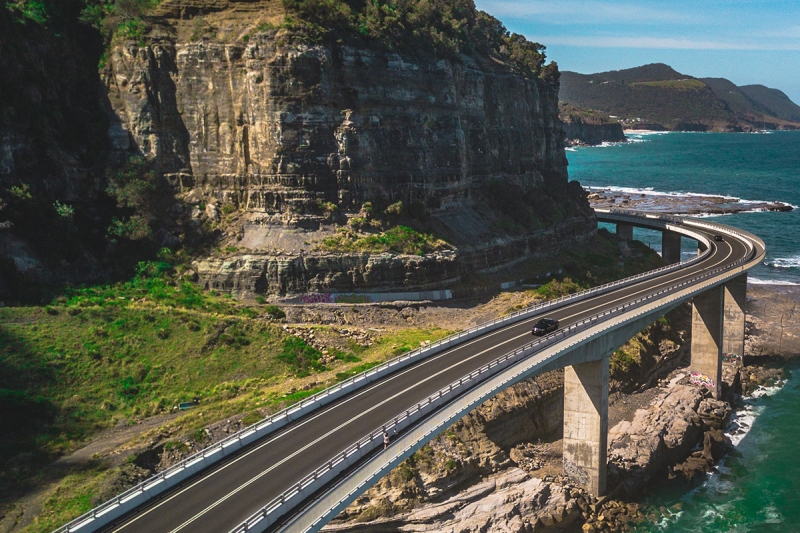 Similarly, the Grand Pacific Drive, which stretches 140km from New South Wales to Kiama, is a coastal journey that thrills and excites with spectacular views and a chance to experience life in quaint coastal towns like Wollongong. Some of the locations you must visit in between your journey include the famous Sea Cliff Bridge, Bald Hill Lookout, which offer panoramic views of the Illawarra coastline, and the verdant rainforest hiking trails of Royal National Park.
Apart from these two, there are also some underrated routes to explore, like the Gibb River Road that takes you through the heart of The Kimberley region (perfect for avid campers); the Stuart Highway that showcases the charm of the Australian Outback, and the Great Alpine Road in Victoria which offers spectacular views of the Victorian Alps. 
If you have more time on your hands, you can even attempt the 900km-long Pacific Coast Drive from Sydney to Brisbane!
For nature lovers: Escape the hustle and bustle of the city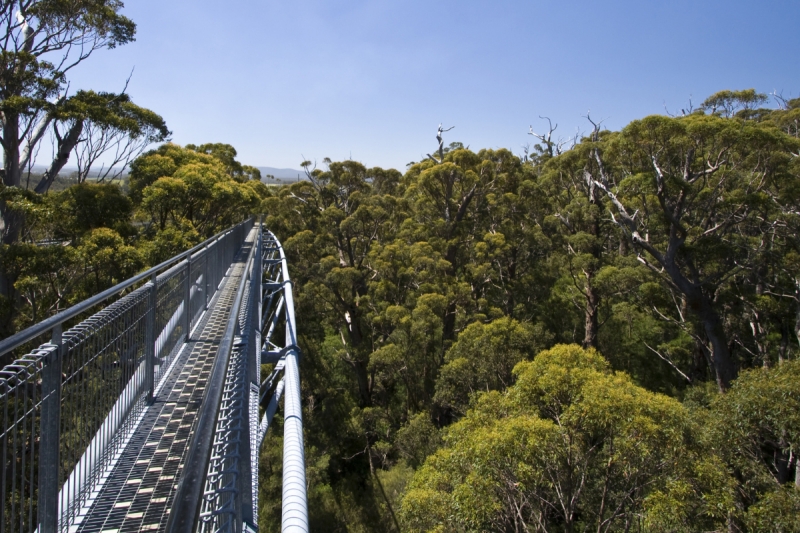 For avid travellers looking for an escape from city life, there's no better place than Australia. With its abundance of natural sanctuaries, unique wildlife and diverse landscapes, the Land Down Under is the perfect getaway to refresh your daily routine. 
Naturally, one of the first locations that come to mind is the Great Barrier Reef, where a kaleidoscope of aquatic wonders await. But beyond that world-famous underwater sanctuary, there are plenty more ways to enjoy the rustic natural charm of Australia. For one, there is the Valley of The Giants — a verdant forest located in Walpole-Nornalup National Park that is famous for its giant tingle trees, some of which can reach up to 75m in height! 
As you traverse this ancient forest, you'll be able to fully immerse yourself in the serene sights and sounds of Mother Nature. Don't forget to experience the famous Tree Top Walk, a 420m treetop walkway suspended 40m above ground. It offers some of the best views in the area!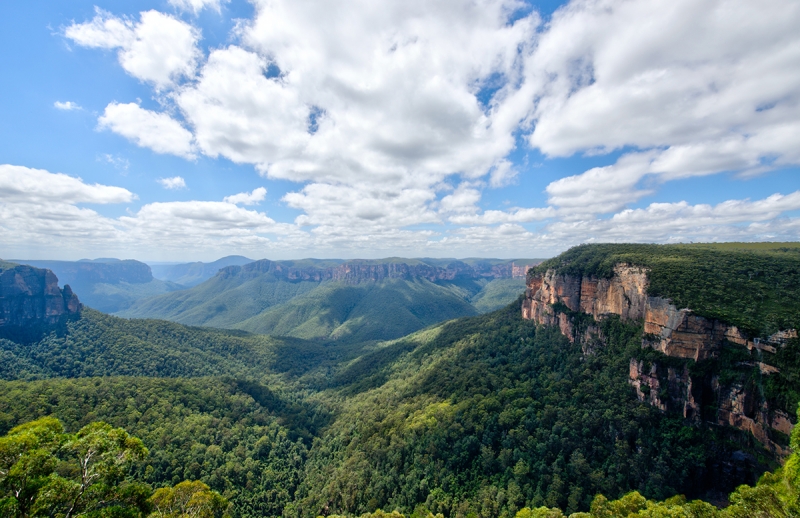 Avid hikers, on the other hand, will thoroughly enjoy hiking through the popular Blue Mountains, home to aboriginal cultural sites, majestic waterfalls, enigmatic caves, and the ever-iconic Three Sisters rock formation. Alternatively, you can challenge yourself at Mount Kosciuszk, the highest peak in Australia at 2,227m above sea level. Located in the Snowy Mountains of New South Wales, Mount Kosciuszko is home to glacial lakes and alpine ecosystems, including rare flora and fauna like wallabies. 
Other picturesque natural gems that offer swoon-worthy sights include The Grampians, known for its colourful wildflowers and the must-see Mackenzie Falls; Litchfield National Park, where you can frolick in the Insta-worthy Wangi Falls; and Freycinet National Park in Tasmania, where you will find lovely pink-hued granite mountains. Don't forget the giant sandstone pillars (The Pinnacles) at Nambung National Park either!
Wholesome fun for the whole family: Zoos, theme parks, and more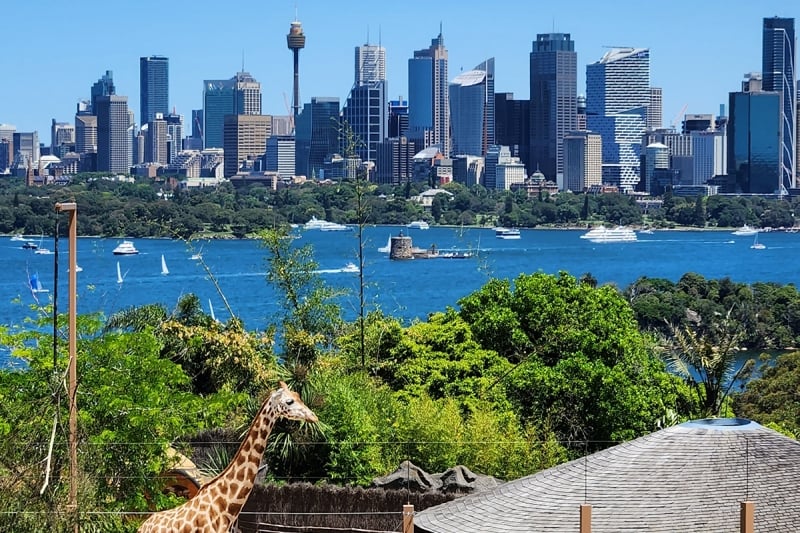 For those looking for a wholesome family vacation that you can enjoy with your little ones, Australia offers a variety of fun-filled activities that will keep both you and your young ones entertained throughout. 
One of the best family-friendly destinations in Australia is the popular Taronga Zoo in Sydney. Here, not only can you meet over 4,000 unique animals from around the world, but your little ones can also interact safely with some adorable animals. They can experience what it's like to be a zookeeper for a day, helping to feed the giraffes, and getting a chance to get up close and personal with some kangaroos and wallabies. 
You could also make a family trip to Lone Pine Koala Sanctuary in Brisbane — the first and largest koala sanctuary in the world. Learn about these adorable animals here before cuddling a koala in your arms. Alternatively, you can make a trip to Rottnest Island where you can meet some fluffy quokkas, popularly known as the happiest animals on Earth due to their cute smiles.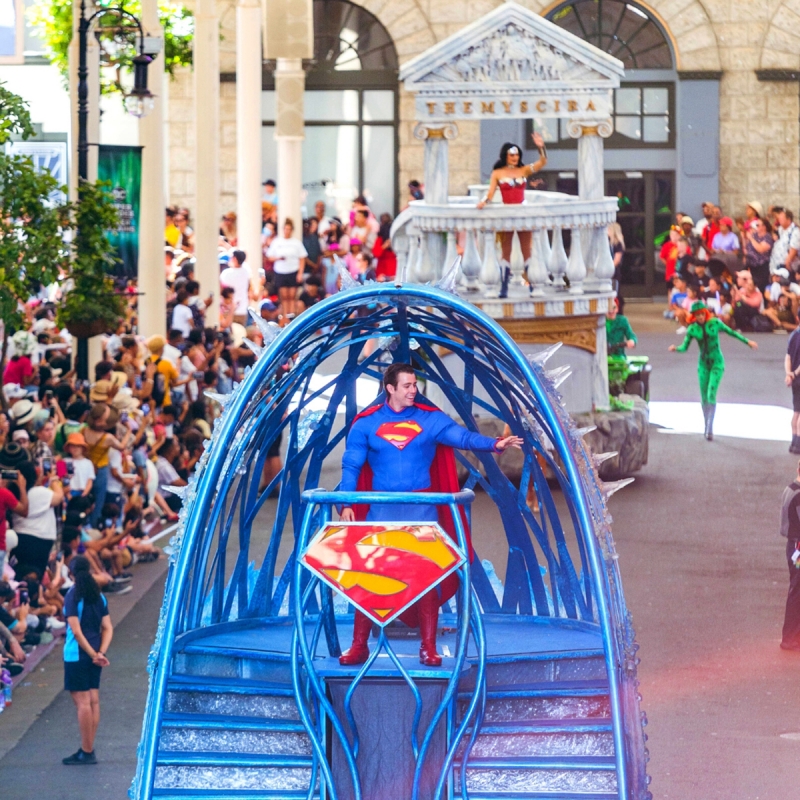 For a fun-filled day that's jam packed with thrilling rides, we recommend visiting Warner Bros. Movie World in Gold Coast. As the name suggests, you can expect to find plenty of movie-themed rides and attractions here, including the famous  DC Rivals HyperCoaster, the tallest and fastest hypercoaster in the Southern Hemisphere! Your little ones will also be thrilled to meet some of their favourite characters and superheroes like Scooby Doo and Batman! 
Other fun theme parks to add to your list include Big Splash Waterpark in Canberra, and Dreamworld, Australia's biggest theme park that's also located in the Gold Coast region. 
Also read: 16 Things To Do In Western Australia Depending On Your Travel Style
And there you have it: Different ways to explore Australia to your heart's content according to your travel style! Australia isn't just about coffee culture or dreamy natural wonders, it has a something to offer every avid traveller! From its unmistakably warm Aussie welcome to fresh food, amazing adventures, and culture to its exciting wildlife, you will find that there's nothing like Australia. 
Ready to make that long-awaited trip to Australia come true? Why not leave the nitty-gritty parts of trip planning to your travel experts while you enjoy all the fun? With customisable, flexible itineraries that suit your travel style, Sedunia Travel allows you to Discover Australia, your way, with deals and packages that will make you come back for more!