Christmas may be the perfect holiday season for getting cozy, but did you know it's also one of the best times to travel? At no other time of the year do so many countries all across the globe get into the festive spirit at the same time. Bustling markets with steaming hot cocoa, sugary delights, twinkling decorations, light shows – cities and towns everywhere are fully decked, bringing their top game for these end-of-the-year celebrations.
Each culture brings its own unique twist to Christmas; no two countries celebrate it the same way. And this is exactly why Asia, with its impressive diversity, is the region for your next Christmas getaway. We've got every flavor of holiday cheer you can imagine. For some of the best Christmas destinations the world has to offer, take a look in our neck of the woods!
1. Watch a world-class performance of The Nutcracker in Hong Kong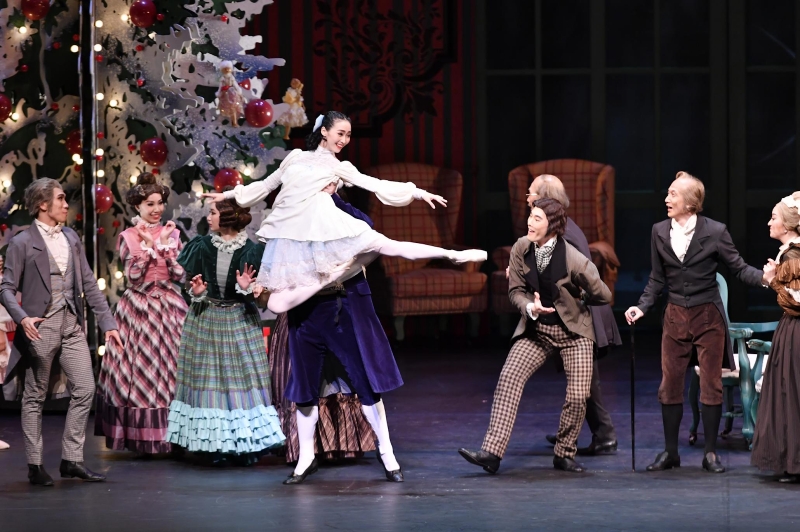 When winter falls over East Asia, the sparkling metropolis of Hong Kong shines even brighter than usual. Voted one of the best places in Asia to spend the winter holidays, Hong Kong never fails to dazzle with its grand Christmas displays and other special Yuletide events. One of these must-see events is the Hong Kong Ballet's performance of The Nutcracker.
Back this year due to popular demand, this world-famous ballet follows the story of a young girl who gets pulled into a magical world on Christmas Eve. If you're searching for a classy Christmas or if you just love fantastical stories, the Hong Kong Ballet is ready to take you on a spellbinding journey.
Note: Due to political tensions in Hong Kong this year, do practise caution if you're planning to head there for your year end holiday! 
2. Experience every type of Christmas Market imaginable in Tokyo, Japan

Anyone who's experienced it will tell you: Christmas in Tokyo is a gift of its own. During the winter season, a glimmering array of markets brightens up every corner of this colorful metropolis, cementing its reputation as one of the most magical cities on earth. 
You'll find the biggest, most sprawling Christmas market in Shiba Park (below) and a popular German-style extravaganza in Roppongi Hills (above). Expect a wonderland of hot chocolate, German beer, sausages, mulled wine, gifts, decorations, and sweet treats galore! And if you've got extra time, hop over to the markets in Ebisu and Yokohama as well.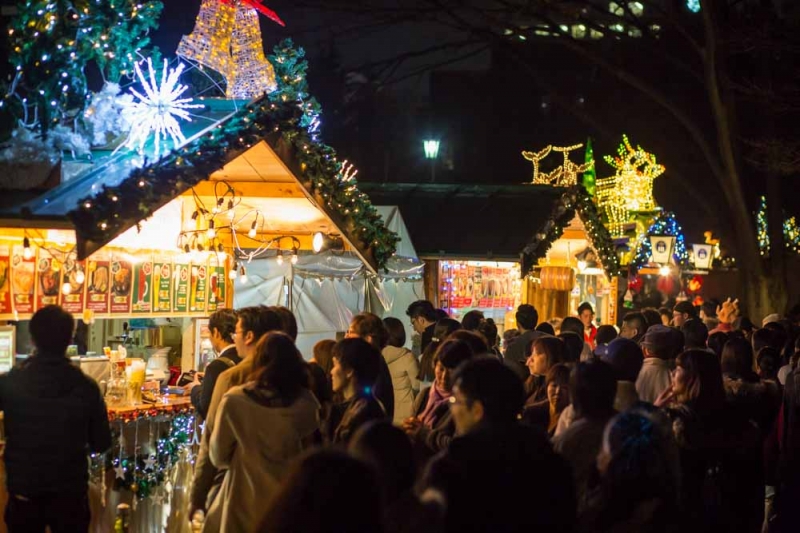 3. Let your inner child run wild at Everland's Golden Illumination event in Seoul, South Korea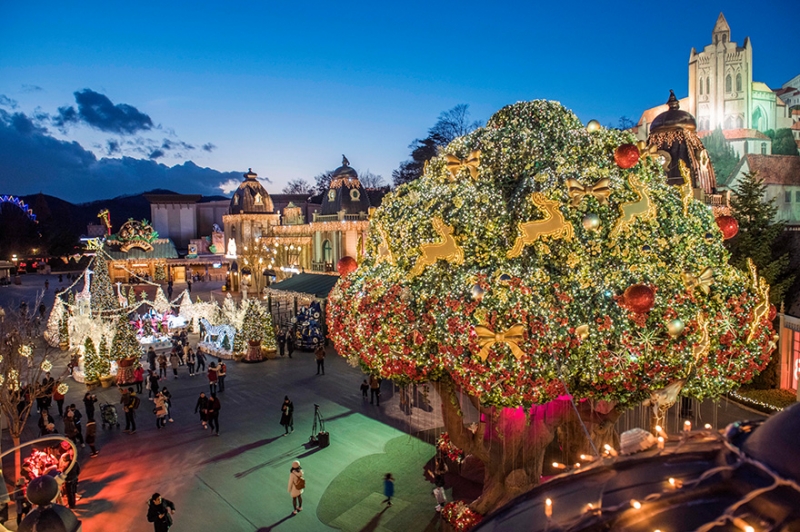 You can always rely on South Korea's largest theme park to make every Christmas memorable. This winter, 'Golden Illumination' is the park's theme, meaning visitors can expect to see lustrous golden backdrops and shimmering gold lights. 
Whether you're coming with family, a significant other, or friends, Everland is certain to ignite a childlike sense of wonder and adventure. The park has five themed zoned, fast rides, a zoo, countless fun activities, and that's not even all. This winter, Everland is featuring special attractions like Santa's House, Rudolph Village, a Moonlight Parade, Golden Umbrella Alley, and… as for the rest? You'll just have to see for yourself!
4. Chase a Christmas thrill while skiing and reindeer sledding in Niseko, Japan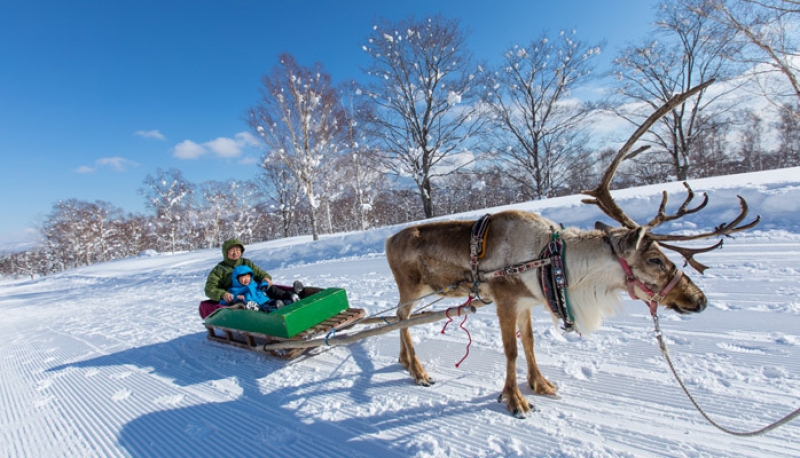 If you're a thrillseeker hoping to see a spike in adrenaline this holiday, there are very few places in Asia that rival Hokkaido's winter gem, Niseko. Travelers can take their pick from a wide range of winter activities like skiing, snowshoeing, snow rafting, and even reindeer sledding! 
This famous town is known for the perfect quality of its snow – light and fluffy like a soft powder – marking it as one of Asia's top locations for an enchanting white Christmas. While you're in the region, also make sure to check out the Sapporo Snow Festival and the German Christmas Market.
5. Get hypnotized by laser lights at Christmasland in New Taipei, Taiwan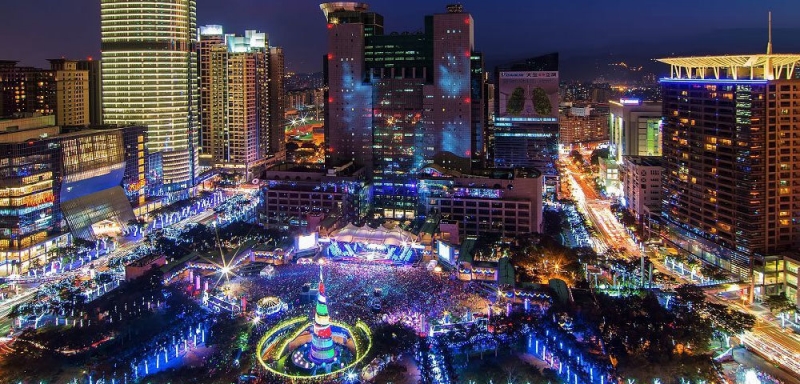 Christmas in Taiwan promises dazzling laser light displays above all else. Each year gets bigger and brighter, drawing more enthusiastic crowds who come to be mesmerized by the out-of-this-world 3D effects. The entire  Banqiao District comes alive with art installations, rides, markets, a giant Christmas tree, too many activities to count, and because it's the 21st century, lots of brilliant photo opps for the gram! 
6. Enjoy a quaint fairy tale Christmas in Shirakawa-go, Japan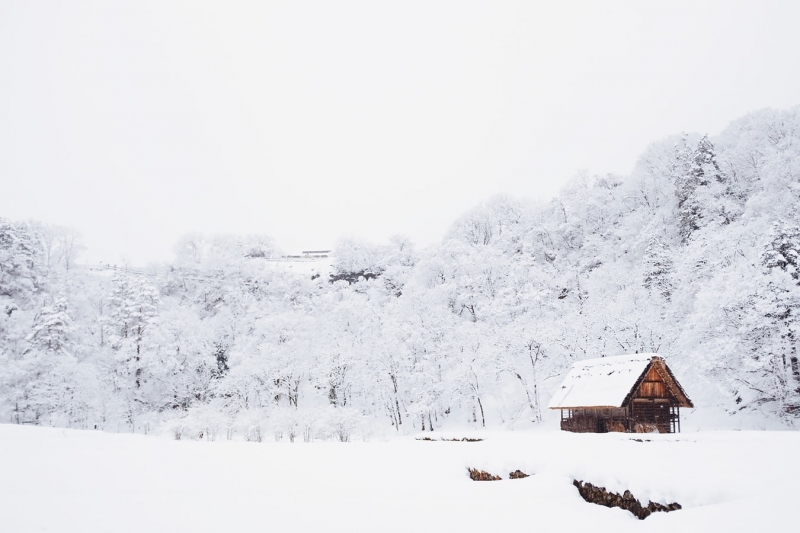 If bustling streets and bright neon lights aren't for you, you'll find a cozy hideaway in Japan's fairytale village of Shirakawa-go. This UNESCO World Heritage site is a must-see place at all times of the year, but it's hard to deny there's something extra magical about it during the winter. 
Like something pulled from the pages of a storybook, Shirakawa-go is surrounded by mountains and trees, creating its own little pocket of century-old thatched houses. Come when everything is coated in snow and enjoy the quaint town's light-up events!
Also read: The Essential Travel Guide to Shirakawa-go, Japan
7. Immerse yourself in a Christmas Wonderland at Gardens by the Bay in Singapore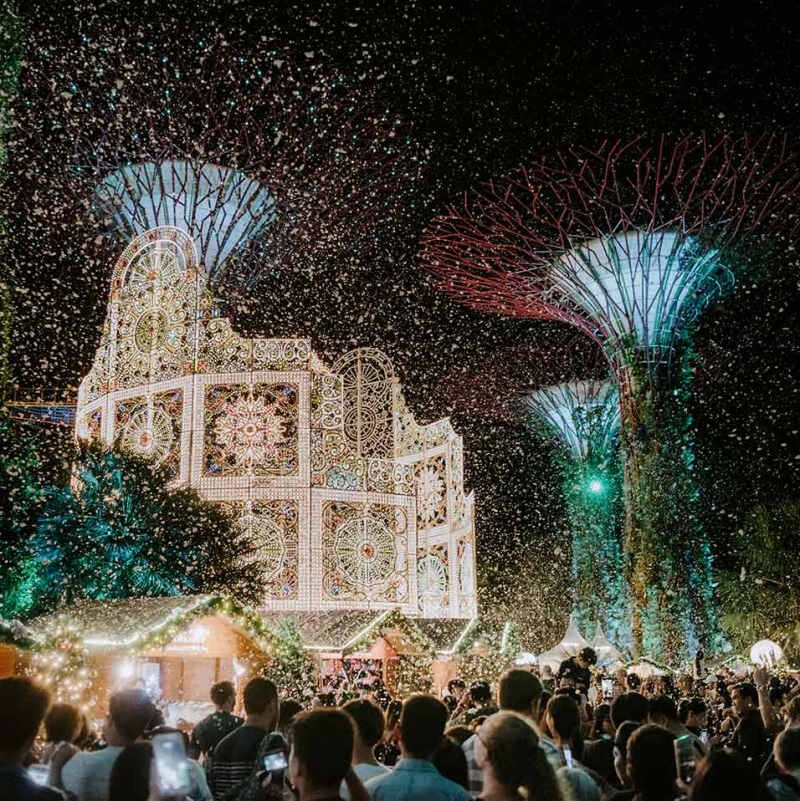 At the end of the year, Singapore's widely loved Gardens by the Bay transforms into a festive Christmas Wonderland. This spectacular event is a hit with all types of visitors, including families, offering something special to nearly everyone. A Christmas parade, carnival games, fun rides, light sculptures, falling "snow," performances, and so much more – this is just a glimpse of what you can expect at this end-of-the-year extravaganza! 
8. Pretend you're in a fantastical world at the Garden of Morning Calm in Gapyeong, South Korea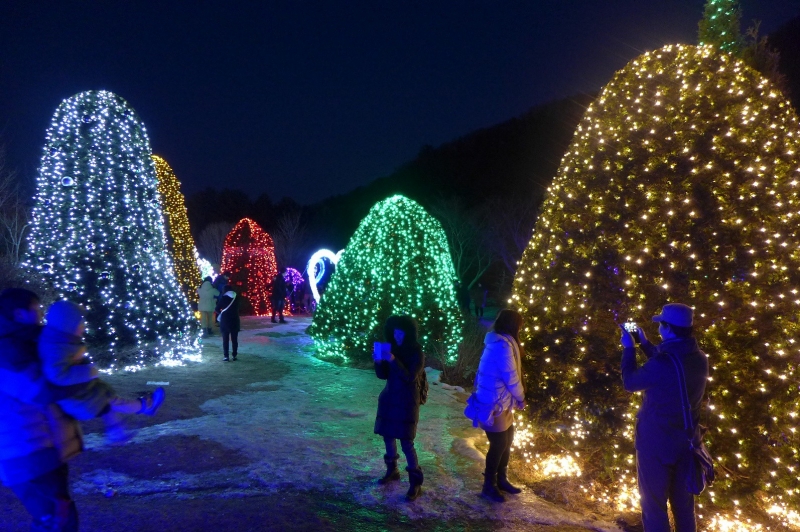 The Garden of Morning Calm is stunning all year round, but in the cold season, it's one of South Korea's most visited winter wonderlands. In the daytime, every inch of the gardens is coated in powdery snow, and in the evenings, a fantasy world takes hold. 
Colored lights are strung all across the Garden, illuminated to resemble a Christmas-inspired magical land. You'd have to see it to believe it! While you're in the area, consider also stopping by the Hwacheon Sancheoneo Ice Festival – another winter favorite! 
9. See some of the world's largest ice sculptures at the Ice and Snow Festival in Harbin, China

On Christmas Day every year, the world's largest ice festival opens its doors in Harbin. And luckily for all travelers, this incredible event lasts till February! The festival boasts some of the largest ice sculptures in the world, with the tallest edifices reaching 46 meters high! 
Each year, Harbin's ice displays become even more sophisticated. Recently, computer-controlled LEDs and special effects have come into play, making the experience that much more captivating. It's no wonder why over ten million visitors flock here every winter! Time to see what the fuss is about? We certainly think so!
10. Spend Christmas in 'Paradise' in Boracay, Philippines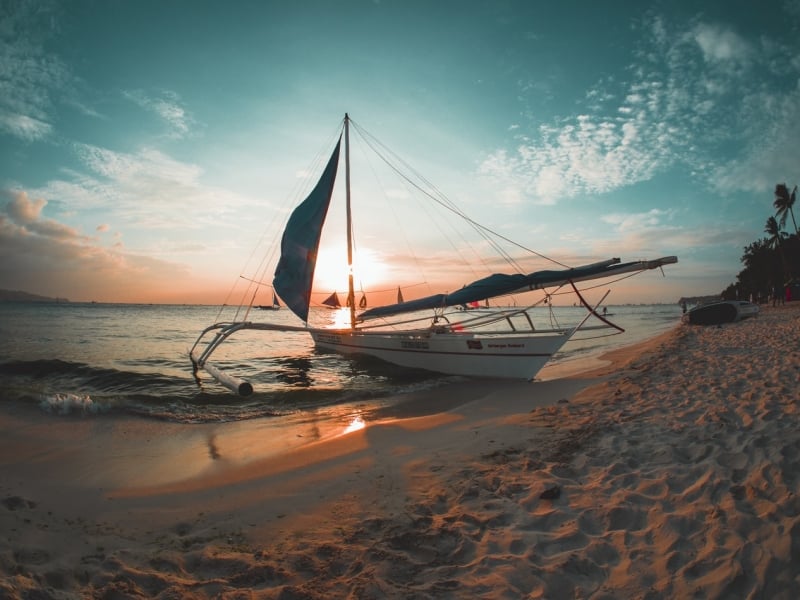 Who says Christmas has to be about ice and snow? Sometimes there's no better way to kick off the end of the year than with sand, sun, and tropical island vibes. On Boracay, travelers get the best of both worlds: a lazy, tranquil beachside during the day. And once the sun sets, a vibrant nightlife filled with delicious food, boozy drinks, and endless entertainment. Since the Philippines is predominantly Roman Catholic, Christmas celebrations are big and spirited occasions with unbelievable amounts of festive cheer! Known to have the longest Christmas season in the entire world, you can't go wrong with a beautiful island in the Philippines.
There are so many ways to celebrate this special winter holiday – Asia is definitive proof. Now, pack your suitcase and put on your ugliest Christmas sweater! There's a seat on Santa's sleigh (or just AirAsia) with your name on it.
Also read: 14 Chilly Destinations In Southeast Asia To Escape The Heat In 2019