Rejoice, my fellow Malaysians, our voices have been heard! In case you haven't read the news yet, we might just be getting a new logo for Visit Malaysia 2020! That's according to our newly-minted Ministry of Tourism, Arts and Culture who have decided to look into the matter.
To refresh your memory, THIS is the current logo of the campaign. It was launched earlier this year at the 2018 ASEAN Tourism Forum by then Tourism Minister Datuk Seri Nazri Aziz: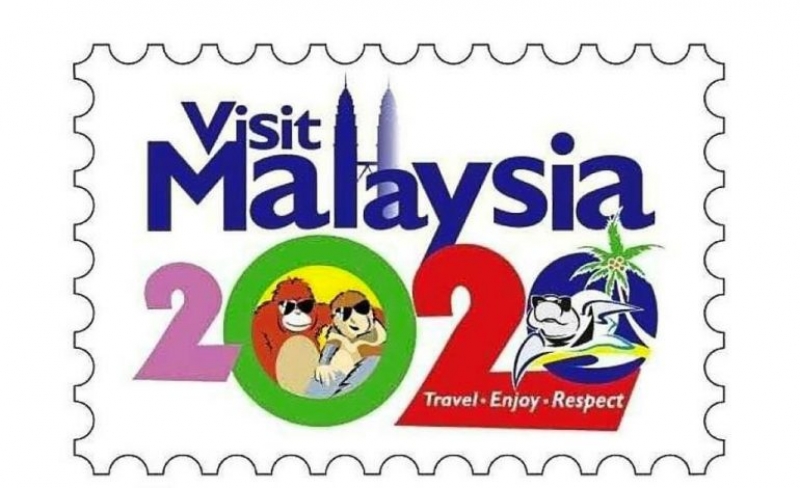 Understandably, the ugly nak mampus lacklustre design of the logo quickly drew the ire of Malaysian netizens who lambasted the ministry for such shoddy work. In fact, it was so bad that someone even started a Change.org petition to stop the logo from going live! It gained over 13,000 signatures! We, Malaysians are serious about this issue, okay?
Well, my fellow Malaysians, it seems that we won't have to put up with orangutans in sunglasses much longer as our new Minister of Tourism, Datuk Mohamaddin Ketapi, had announced on Friday (July 13) that his ministry was looking into the possibility of organising an open contest to get a replacement logo!
While details are still scarce and nothing has been set in stone yet, if this contest does become a reality, we're excited to see what the creative minds of Malaysians can come up with. Here's to a more stylish and modern-looking logo! #MalaysiaBoleh!