Quick, tell me a destination in Vietnam that you know about! I'm sure most of you would've have said Hanoi, Ho Chi Minh City, or Ha Long Bay, right? And perhaps those of you who have been to Vietnam more frequently might even have said Sapa or Da Nang. And although all of these places mentioned above are incredibly charming, there's more to Vietnam than just these mainstream destinations! 
Since the best time to visit Vietnam is between August and October, we thought that now would be the perfect time to reveal this list of criminally underrated destinations in Vietnam, just for you! From lush, green nature escapes to enigmatic caves and even a city with its own unique religion, here are 10 top-secret destinations in Vietnam tourists don't know about…yet! 
1. Ba Be National Park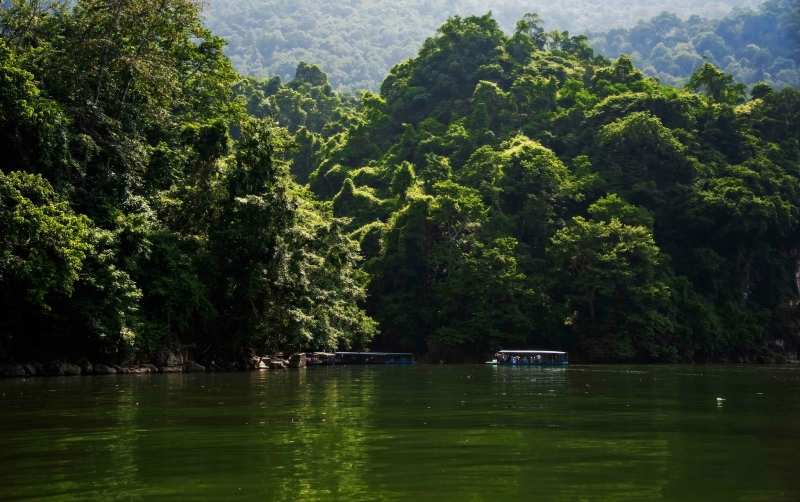 If there's one word to describe Ba Be National Park, it's "pristine". This rustic national park, located four hours away from Hanoi, is a natural haven filled with freshwater lakes, verdant mountains and unspoilt jungle terrain. Here, you'll be able to immerse yourself in nature at its most beautiful and engage in some outdoor activities such as (guided) hiking, cave exploration, and boat trips. 
The main attraction here is Ba Be Lake, an idyllic body of water nestled within the thick jungles in the park. Nearby, the cascading Dau Dang Waterfall stands majestically while Hua Ma Cave represents another must-visit attraction in the park.  
2. Can Tho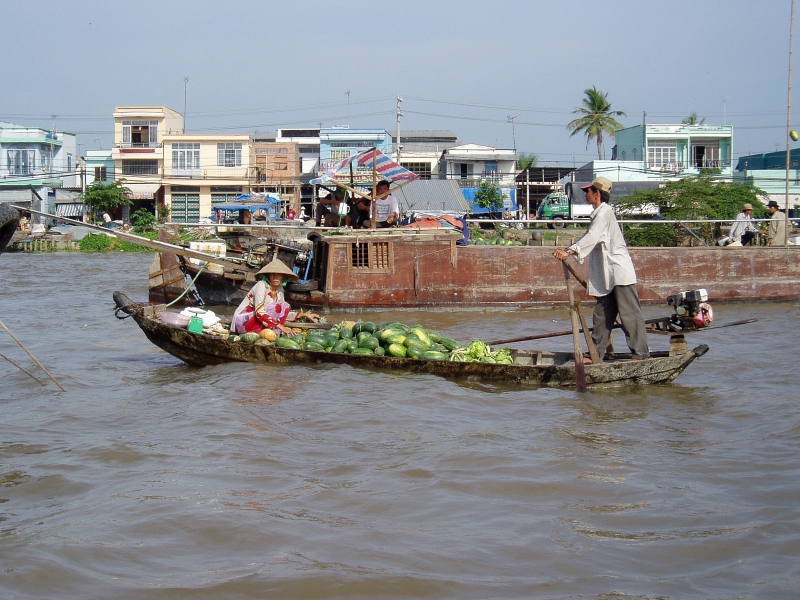 Here's a fun fact for you: Can Tho, despite not being that well-known, is actually the fourth largest city in Vietnam. It sits on the centre of the Mekong Delta and is one of the best places to visit in Vietnam if you want to experience life as a local. 
Due to its geographic location, the most stand-out attraction in Can Tho is its floating markets (what, you think only Bangkok have, is it?). Cái Răng market is by far the most popular market to visit, where you can see plenty of locals doing their shopping in the early hours of the day. Elsewhere, the city is adorned with plenty of beautiful Buddhist pagodas, making it just as enticing on land as it is on water. 
3. Bai Tu Long Bay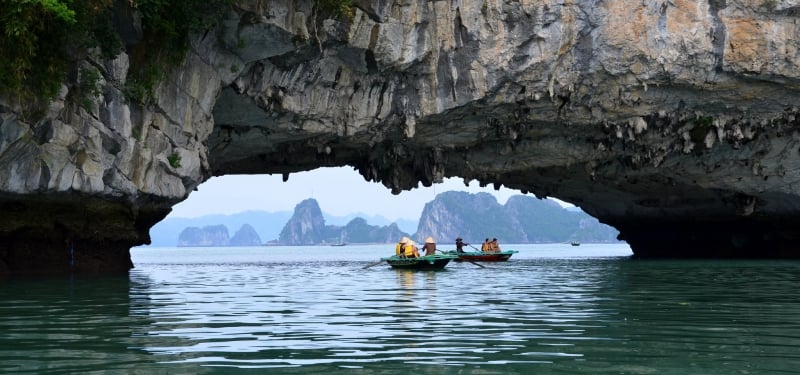 I suppose it's safe to say that most travel aficionados know about the enchanting beauty of Vietnam's famous Halong Bay. What most might not know however, is that just northeast of this tourist hotspot is Bai Tu Long Bay, a far-less crowded but equally mesmerising spot to admire Vietnam's natural beauty. 
Just like in Halong Bay, Bai Tu Long Bay offers plenty of awe-inspiring views, heavenly islands, and pristine, secluded beaches that visitors can hop around on. There are also plenty of boat tours that operate at this vicinity so if you're looking to escape the mainstream crowd at Halong Bay, you know what to do!
4. Lan Ha Bay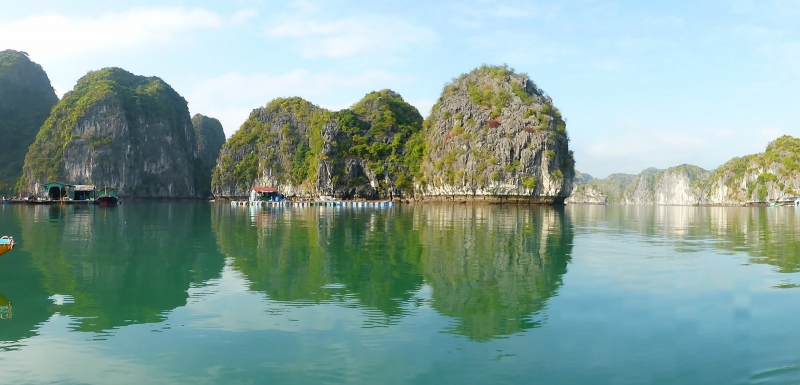 Alternatively, you can also visit Lan Ha Bay! This one is located to the south of Halong Bay. Fascinating, isn't it, how there are actually so many wonderful places just next to Halong Bay but everyone seems fixated on just one location?
Well, like Bai Tu Long Bay, Lan Ha Bay is the less-crowded alternative where you can actually enjoy the experience more thanks to the lack of tourist boats. Also in Lan Ha Bay are quaint floating houses that add to the overall ambience of the area whilst still offering the limestone towers and sandy beaches that Halong Bay is famous for.
5. Tay Ninh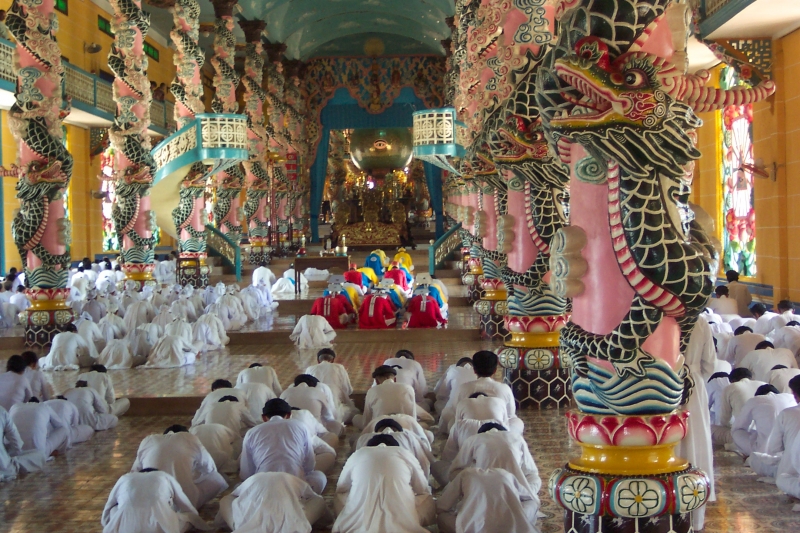 The quaint and little-known city of Tay Ninh lies in the south of the country, surrounded by majestic mountains and steeped in mystique. The most unique thing about this city is that it is the birthplace of Caodaism, an obscure religion in Vietnam. Hence, one of the first places you should visit here is Cao Dai Temple, which is sort of like a mecca for followers of the religion. 
The interior of the temple is extremely colourful and if you're lucky, you may even stumble upon priests (decked out in colourful robes) performing religious rites. Apart from religion, Tay Ninh's Long Hoa Market is another place I highly recommend visiting. And for those of you who like to get active, there are also plenty of hiking routes nearby!
6. Ninh Binh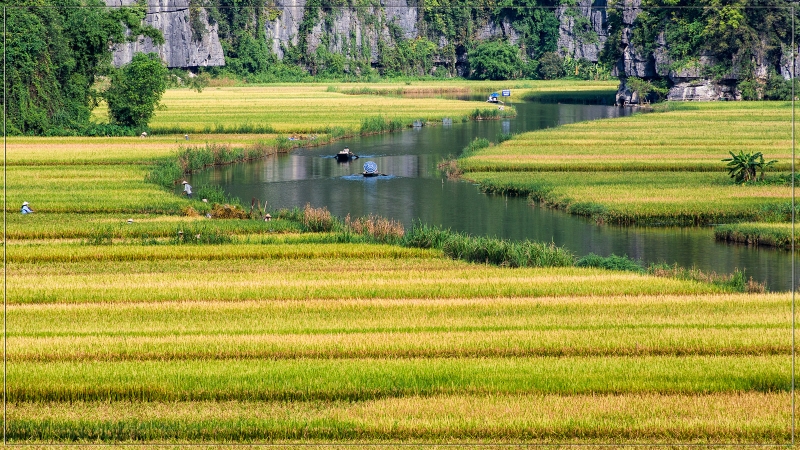 Of all the places highlighted in this list, Ninh Binh may well be the most well-known. That's not to say that it's famous though. In fact, I reckon most travellers still don't know much about this travel gem in the northern region of Vietnam. Ninh Binh is the polar opposite of city life in Hanoi or Ho Chi Minh City, offering visitors a welcome break in the lush countryside of Vietnam. 
Tam Coc is the most famous attraction in the province. It is affectionately known as "Halong Bay on Land", thanks to its enigmatic limestone scenery which closely resembles the popular tourist hotspot. You can even hop on a boat tour to make it even more memorable as you pass through majestic caverns and fields of verdant greenery. 
7. Phong Nha-Ke Bang National Park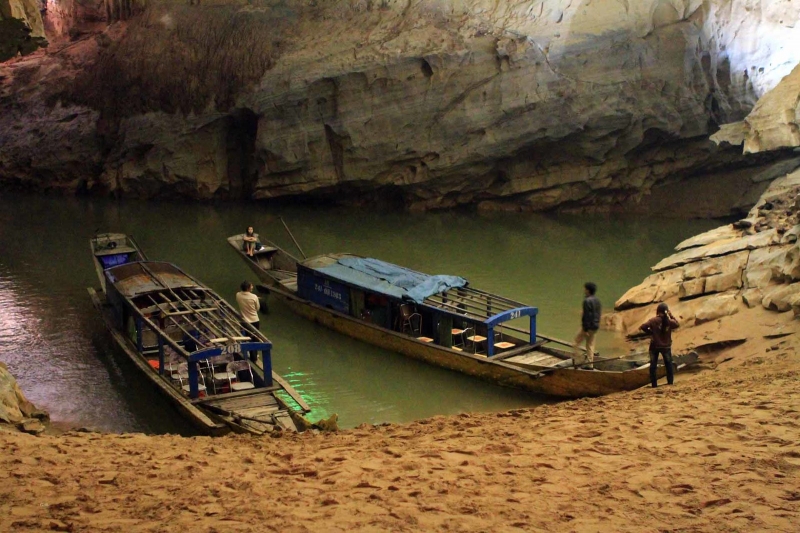 Here's a secret locals won't tell visitors: Phong Nha-Ke Bang National Park is probably one of the most scenic locations in all of Vietnam. Unlike Ba Be National Park, the main draw here is its complex cave systems, rocky mountains and gushing rivers. In fact, it's said that you could spend an entire day just exploring the massive cave systems by boat. 
The largest cave in the world, Hang Son Doong, is also housed here. However, you will need a permit beforehand to explore it and not only is the permit extremely limited, it's also super expensive, like mahal nak mampus kind of expensive. 
But don't worry, The Phong Nha and Tien Son Caves are equally enticing. Plus, if you don't like caves that much, you can also hike along the Nuoc Mooc Spring Eco Trail. Along the way, you'll pass by thunderous rivers and ambient bamboo bridges. 
8. Ha Giang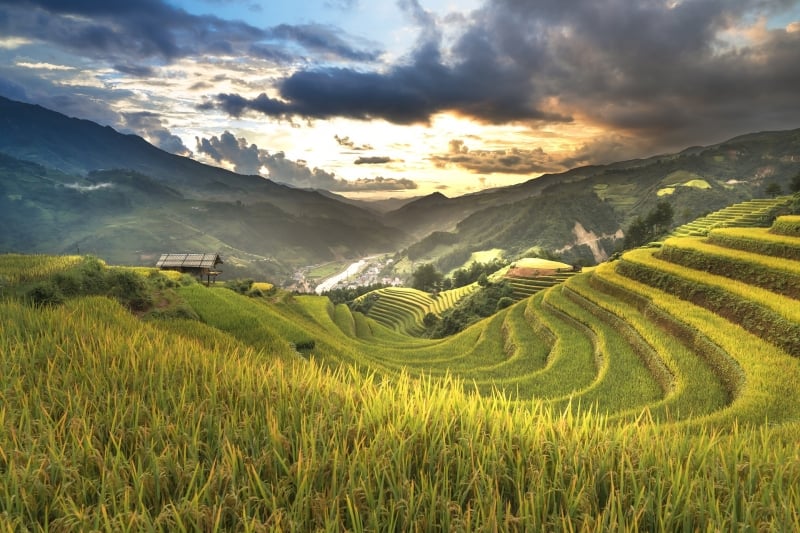 Ha Giang is a mountainous province located in the Northern Highlands of Vietnam. That alone probably already evokes lovely scenes in your mind and you're absolutely right. Due to its location, Ha Giang is a place of immense beauty and it's even recognised as one of the most alluring places in Vietnam. How it slipped under the radar is beyond me. 
As you journey through the winding mountain roads, you'll be surrounded on both sides with lovely layered rice terraces, the perfect backdrop for your Instagram #potd! 
9. Ban Gioc Waterfall (Cao Bang Province)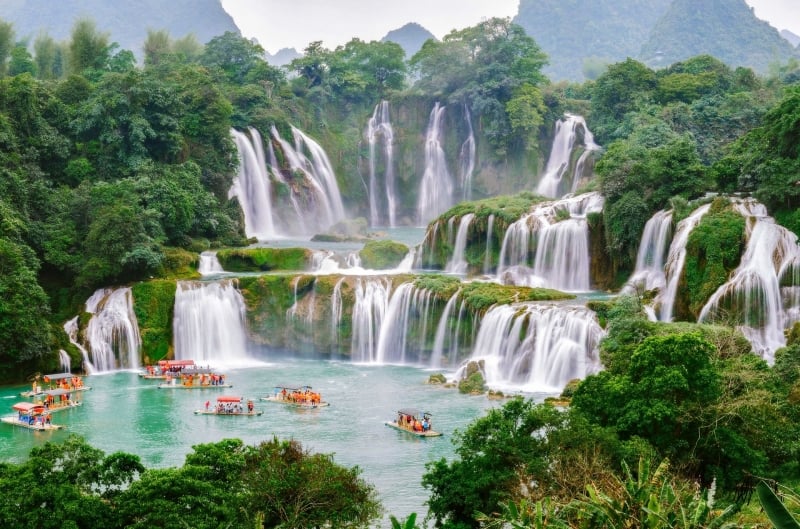 Ban Gioc Waterfall in Cao Bang Province is actually an attraction that is "shared" between Vietnam and neighbouring China. That's because it's located at the border between the two nations in the north of Vietnam. The cascading waterfalls is basically divided, with some of them being in China, and the other in Vietnam. 
At this mesmerising haven, you enjoy the thundering sound of the falls and let yourself sink into the embrace of nature. The verdant greenery, the crystal clear waters, and the opportunity to stand between two countries at the same time is definitely enough to make this a must-visit travel gem! 
10. Tram Chim National Park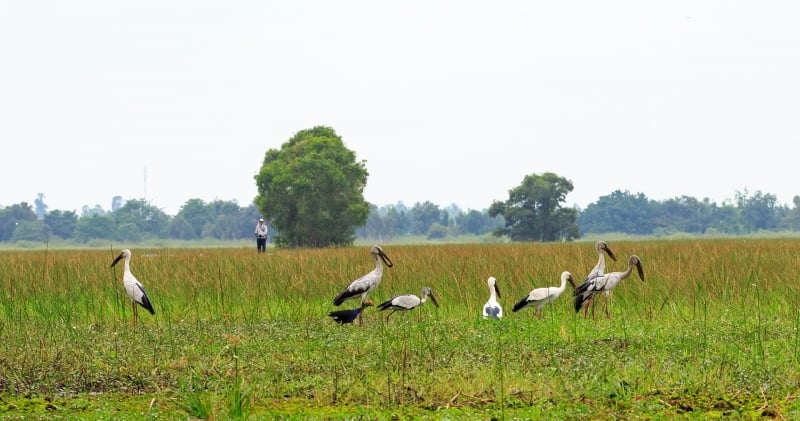 Tram Chim National Park is the biggest birds reserve and education centre in Vietnam. The park, which covers and area of 7,600 hectares, is home to a wide range of biodiversity. Most notably, the vast wilderness is home to some of the rarest bird species in the region, most of which thrive here. 
Along with bird-watching and exploring the wildlands, you can also glean some insight on the active conversation efforts of the local authorities in Vietnam to preserve their natural treasures. One activity I recommend doing is to wait till sunset to see thousands of cranes soar above you in the sky. Now if that's not a scene right out of a painting, I don't know what is! 
Also Read: 17 Top Things To Do In Hanoi For First Time Travellers
Keep this a secret between us
And there you have it, 10 underrated and (somewhat) secret destinations in Vietnam that most mainstream tourists don't even know about yet! So before word gets out, make sure you include these gems in your upcoming travel plans to Vietnam!