Malaysia is a place most well-known for its cultural diversity, scrumptious food and tropical rainforests. It is also famous for its pristine sun-dappled, islands which make Malaysia a perfect destination for island getaways.
However, the crowds at popular destinations like Langkawi, Pangkor, Port Dickson and the like can certainly put a damper on things sometimes. After all, nobody likes jostling for space at overcrowded beaches and trying to relax amidst the excited screams of children!
So, in this article, we're going to walk you through 12 lesser-known islands in Malaysia that are worth adding to your travel list. Just so you can enjoy that dream island vacation without having to put up with too many pesky tourists.
1. Pulau Gaya, Sabah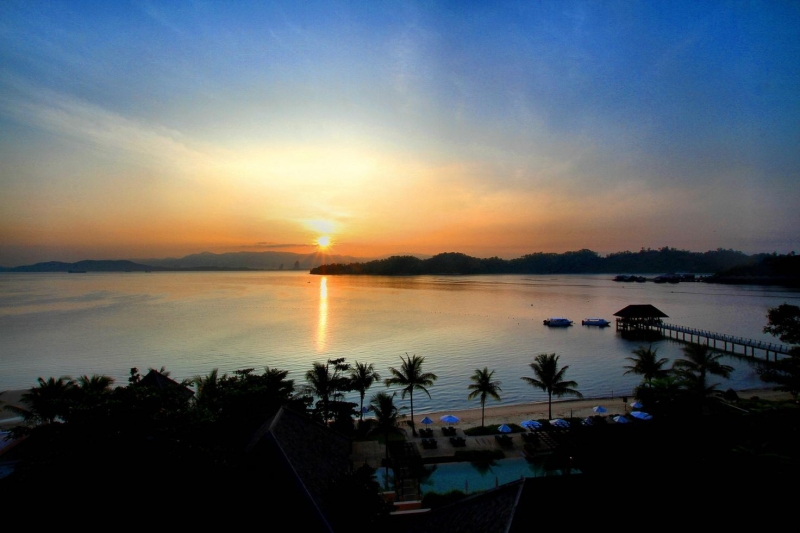 Situated 10 minutes away from Kota Kinabalu, Pulau Gaya is an enclave surrounded by the majestic Borneo rainforest. It is located within Tunku Abdul Rahman Marine Park, boasting a diverse array of colourful aquatic life, making it the perfect spot for diving and snorkeling.
Another unique attraction you'll find at Pulau Gaya is its 20km light trekking trails, where you can stroll amongst lush forests and verdant greenery. You know, in case you tire of the beach, waves and the sun.
2. Pulau Sapi, Sabah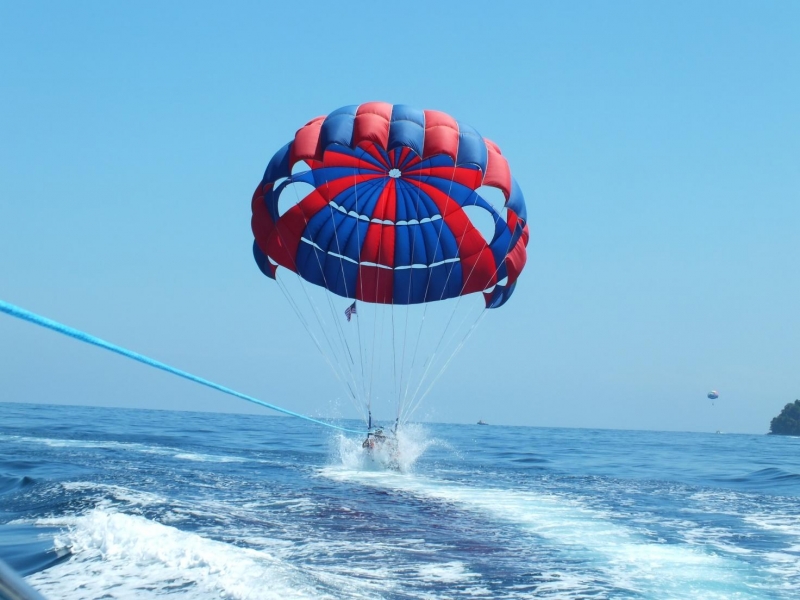 Pulau Sapi is another island located within Tunku Abdul Rahman Marine Park. The alluring beaches here are heavenly sites for snorkelling, diving and of course, swimming. You can also engage in more extreme water sports like paragliding as well.
If you want to make the best of this island, spend the night here in a tent and enjoy an unforgettable sunrise the next morning.
3. Pulau Layang-Layang, Sabah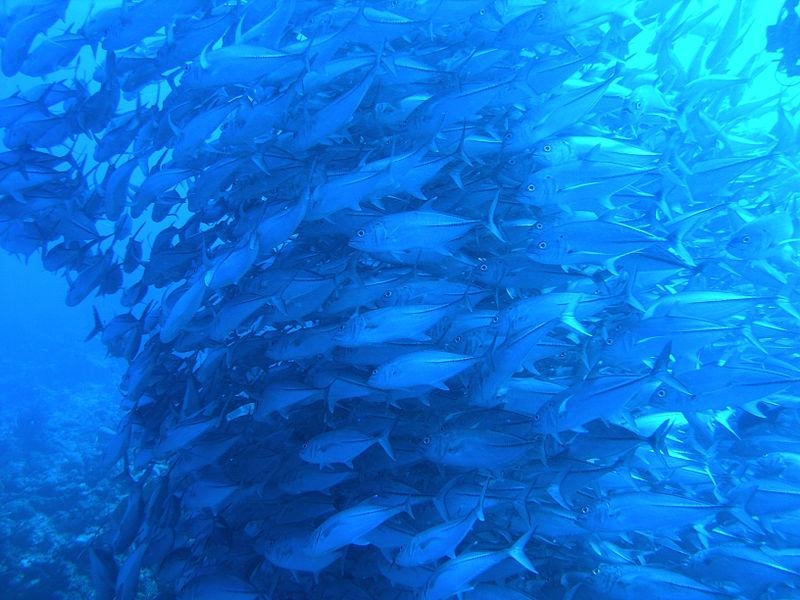 Located 300km northwest of Kota Kinabalu, Pulau Layang-Layang is a secluded paradise for expert divers. Dropping to 2,000 metres below the ocean, the "Wall Diving Mecca of Southeast Asia" is most famous for its schools of Hammerhead Sharks, colourful reef colonies and other large sea animals.
Also known as Swallow Reef, this island is also a bird watcher's haven as there are thousands of migratory birds who flock here to seek refuge from the harsh winter weather.
4. Pulau Mabul, Sabah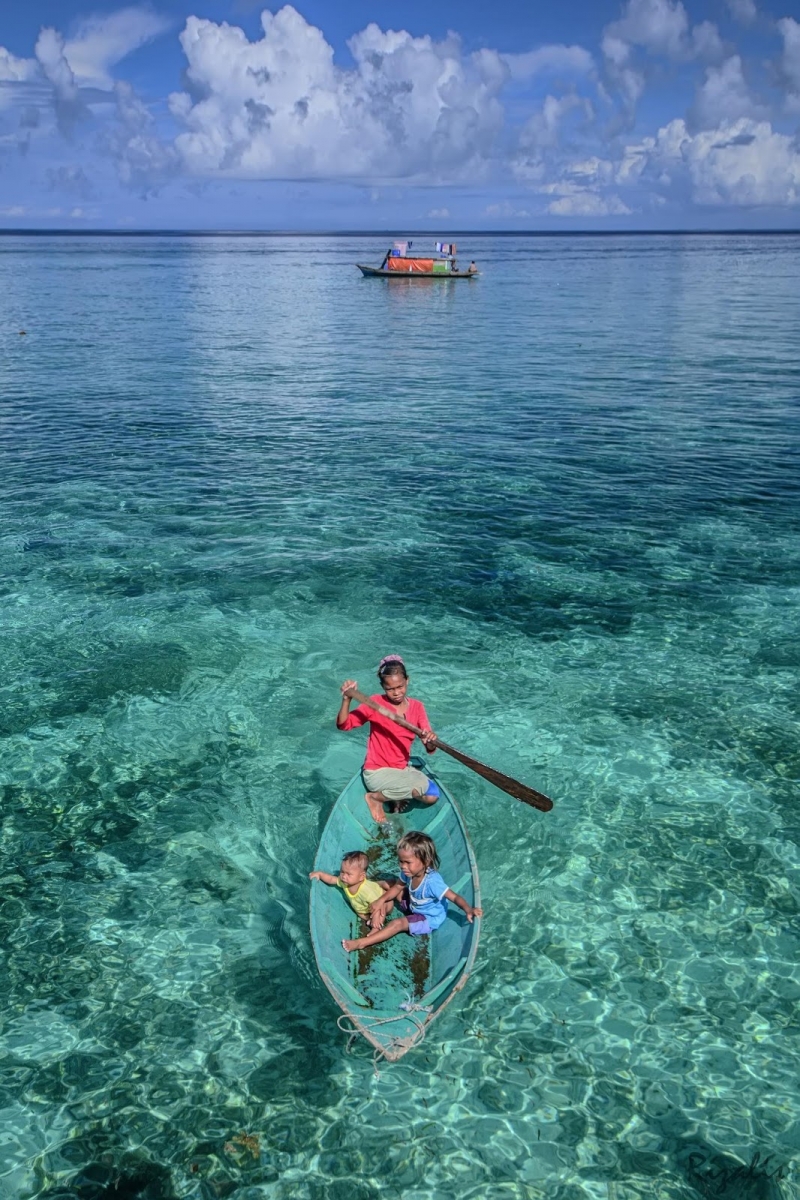 Some people like it small, some people like it big. No. I'm talking about sea creatures, get your head out of the gutter!. On Mabul Island, muck diving (diving in a muddy or "mucky" environment) lets you see small, cute (albeit debatable) sea creatures such as nudibranchs, pipefish and bobtail squids.
If you don't want to dive, simply get back in tune with nature and enjoy the sight of the turquoise water on your comfortable floating bungalow chalets or rent a glass-bottom boat and kayak your way out onto the beautiful ocean water.
5. Pulau Lankayan, Sabah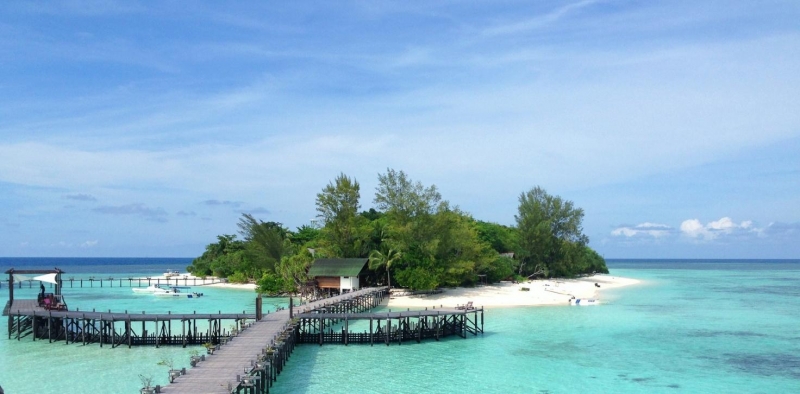 As part of the Sugud Islands Marine Conservation Area (SIMCA), Pulau Lankayan is also popular for muck diving and it's even been dubbed as a macro-marine life paradise. There are two Lankayan wrecks and over 20 dives sites that you can go explore.
This island is also perfect for families, as there are 24 beachfront wooden chalets, complete with outdoor chaise lounges for some sweet, family-bonding time.
6. Pantai Kerachut, Penang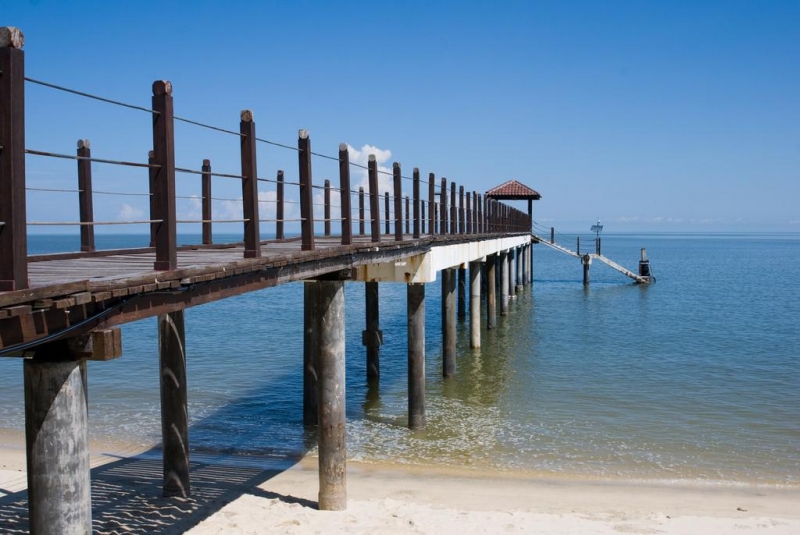 If you only have time to visit one beach on Penang Island, skip Batu Ferringhi and Tanjung Bungah and make your way to Pantai Kerachut instead. Situated 3km away from Penang National Park, you get to hike the lush greenery of the park before reaching the pristine beach.
Home to the Penang Turtle Sanctuary and a rare meromictic lake, this quiet and well-preserved beach is also great for campers who want to enjoy BBQ nights and sleep under starry skies. It's also perfect for stargazing when the weather is clear too!
7. Pulau Kapas, Terengganu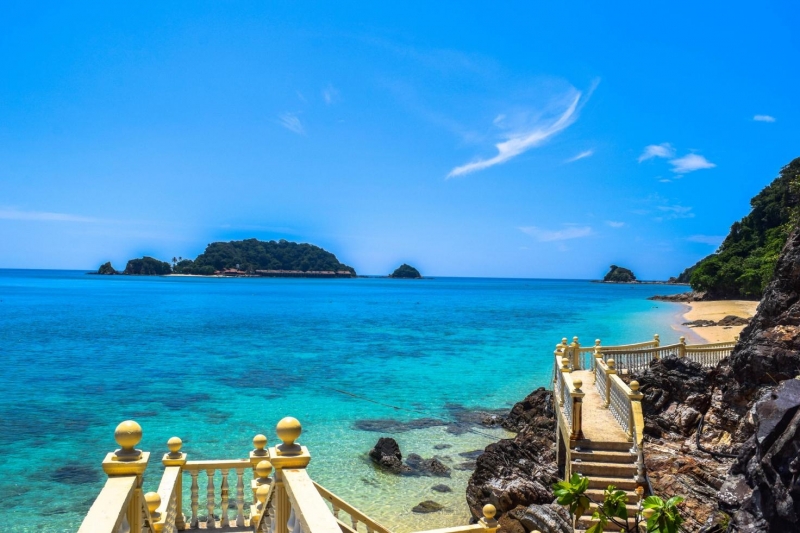 Oh, white cottony sandy beaches, where have you been all my life? Kapas means cotton in Malay and to be honest, it is the only apt name for this island. Its rustic, laid-back charm can be seen with people taking naps or reading on hammocks throughout the island.
You can also choose to go kayaking, scuba diving, snorkelling and turtle-spotting here at this beautiful island filled with lush tropical jungles and crystal-clear waters.
8. Pulau Tenggol, Terengganu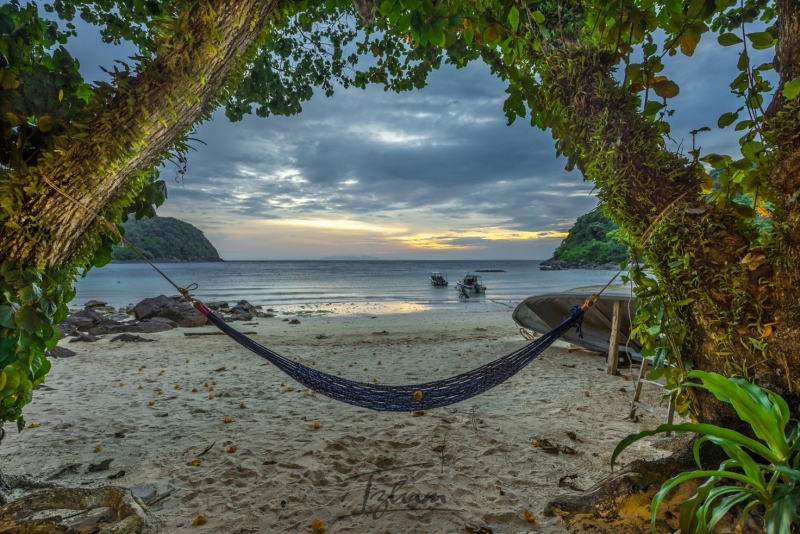 This list will not be complete without the crocodile-shaped island of Tenggol in Terengganu. The vibe of this small, private island is unpretentious and the crystal-clear water surrounding it will leave you in awe.
There are over 25 dive sites for diving enthusiasts and if you are lucky enough, you might just spot some whale sharks too! Apart from diving, you can also opt for some light trekking or to just hang out on a hammock all day long (we won't judge you).
9. Pulau Sibu, Johor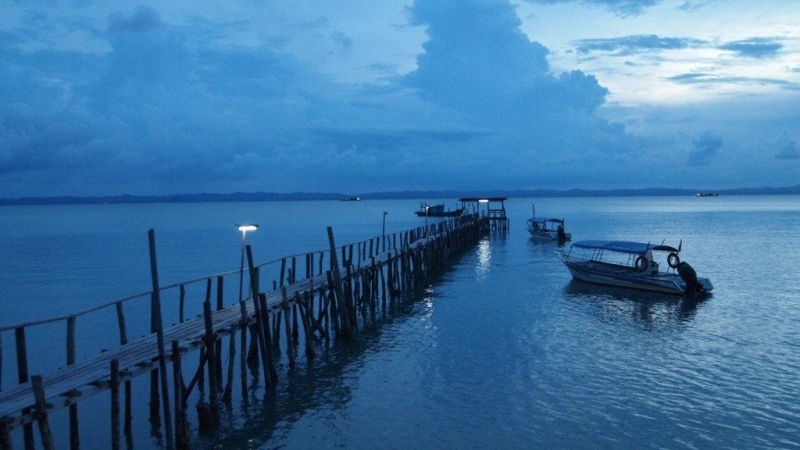 Pulau Sibu is an unspoilt, cosy little island located in Mersing, Johor. With an area covering less than 1 kilometre, you can journey through the entire island within a day. Its uniqueness lies in its combination of sprawling beaches, mangrove swamps, rocky shorelines and numerous coral reefs.
The fact that you've probably never even heard of Pulau Sibu until now serves to prove just how secluded this natural coastal haven really is. You certainly wouldn't want to miss this untouched island paradise!
10. Pulau Tengah, Johor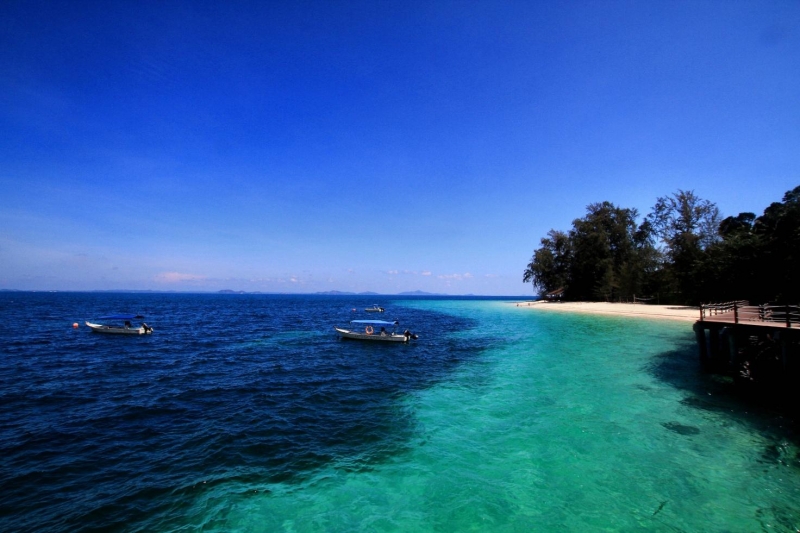 This privately-owned island in Johor is gazetted as a marine park and is home to a plethora of rare underwater flora and fauna. Its name, Tengah (translated as 'middle') is derived from the fact that it's nestled between two other islands: Pulau Besar and Pulau Hujong.
Apart from snorkelling and scuba-diving, turtle-watching is highly recommended here. Yes, not only can you observe the breeding ground for leatherback turtles here, you can also volunteer in the island's turtle conservation project: Turtle Watch Camp. Now that's what I call a meaningful island getaway!
11. Pulau Rawa, Johor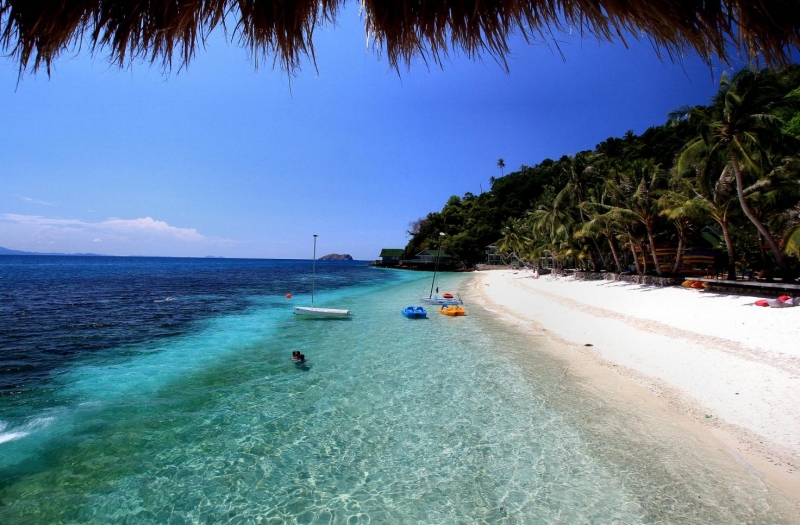 You know, I'm starting to realise there's a lot more to Johor than just plain old Legoland! Located 20 minutes by boat from Pulau Tengah, Pulau Rawa is gradually gaining popularity for its iconic, tangerine-coloured water slide which launches visitors into the sapphire blue ocean water with its winding trajectory.
After playing to your heart's content, chill on the soft white sands and soak up the picturesque views. For the adventurous ones, you can hike to the top of the cliffs to enjoy a beautiful sunrise or sunset. You can even rent a canoe to explore the hidden caves around the area and unleash your inner Indiana Jones!
12. Pulau Aur, Johor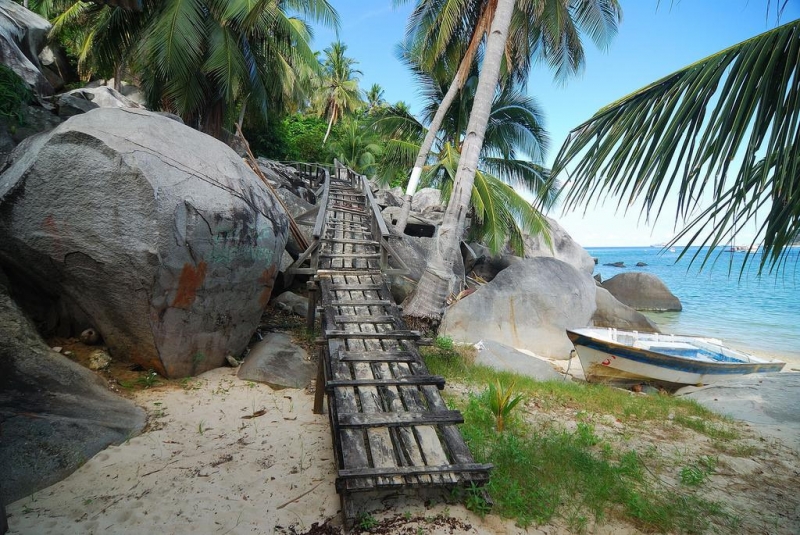 It would be a great disservice to Pulau Aur if I don't mention it in this list. Thanks to its very remote location (4 hours away from Mersing jetty), the water here is unbelievably clear, more so than any other island in Johor. It's just like the Maldives, except it's right here in Malaysia!
Gazetted as a marine park along with its siblings (Pulau Dayang, Pulau Pinang, Pulau Lang and Pulau Pemanggil), this island is a haven for divers and fish anglers. If you have the time to brave the four-hour boat ride, then I definitely recommend checking out this enigmatic island.
Time for the ultimate island getaway
And there you have it, 12 criminally underrated island getaway destinations in Malaysia. To be fair, this list could have been even longer, what with Malaysia being home to more than 800 islands and all! But this list is a good place to start, isn't it? Jumpa lagi, Langkawi, Tioman, Redang, I'm off to visit your lesser-known cousins now!