As far as popular destinations in Asia go, Hong Kong is undoubtedly one of the top choices for avid Malaysian travellers. Known for famous locations like Hong Kong Disneyland, the bustling Mongkok District and the ever-alluring Victoria harbour, Hong Kong is a city that never fails to deliver memorable experiences. Filled with many world-famous cuisine, the city also constantly excites the taste buds of many foodies.
As much as we love exploring Hong Kong's tourist hotspots, we can't help but feel that many of its hidden gems often get overlooked. In truth, thanks to its plethora of different attractions and experiences, Hong Kong is truly a travel wonderland that can cater to any type of traveller! Not convinced? Check out these must-see attractions that will convince you to make Hong Kong your number one post-pandemic travel destination when borders finally reopen!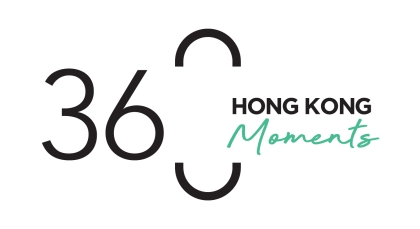 Missing Hong Kong already? Thanks to the launch of the 360 Hong Kong Moments Initiative, you can now experience the wonders of Hong Kong through stunning virtual reality (VR)! Each video allows viewers to immerse themselves in the unique aspects of Hong Kong's tourism scene, and makes you long for the day to arrive where you can visit again! 
For urban explorers
1. Quarry Bay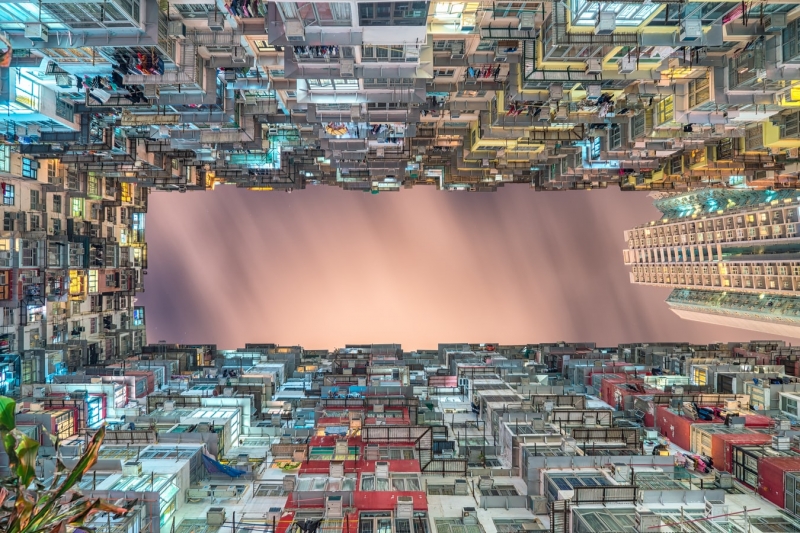 Located on the northeastern side of Hong Kong Island, Quarry Bay is an urban neighbourhood that exemplifies Hong Kong's reputation as a concrete jungle. Filled with skyscrapers and bustling crowds, the area is the epitome of metropolitan life. Among all the glitzy buildings and narrow, crowded streets in the area, one particular landmark boasts a unique claim to fame. 
The Yik Cheong Building is an E-shaped complex that is made up of five interconnected buildings. Locals call it the "Monster Building" because of how densely populated the area is. However, what makes the Monster Building truly stand out is the picturesque symmetry of its architecture. The five buildings form an aesthetically pleasing enclosure that makes it a popular spot for Instagrammers and avid photographers. It has even been featured in popular films like Ghost in the Shell and Transformers! 
Unfortunately, due to the influx of tourists to the private residential area, access to the inner courtyard has since been limited. Because of this, you may find it difficult to enter the area. That being said, even the outlying areas of the building are Insta-worthy enough to warrant a visit! 
2. Choi Hung Estate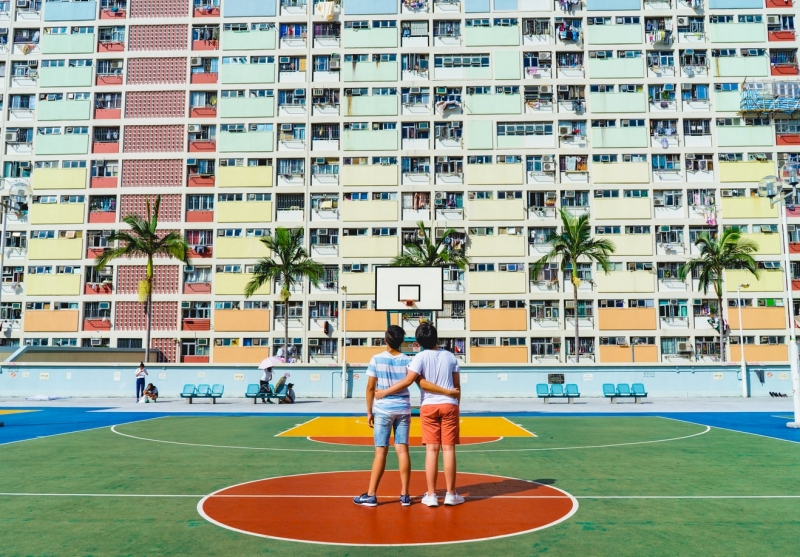 Another popular Insta-worthy landmark to visit is Choi Hung Estate. In Cantonese, "Choi Hung" means rainbow, and that's exactly what you'll see when you first lay eyes on this colourful public housing estate in Kowloon. The exterior of the building is painted in a variety of bright colours and during the day, provide a whimsical backdrop for stunning photos. 
For the best view, simply head to the basketball court which the estate overlooks. From there, you'll be able to recreate the iconic shots you see on Instagram. The best part? Choi Hung Estate is easily accessible and relatively simple to locate too. Simply follow the signage after arriving at Choi Hung MTR Station! 
3. Mongkok District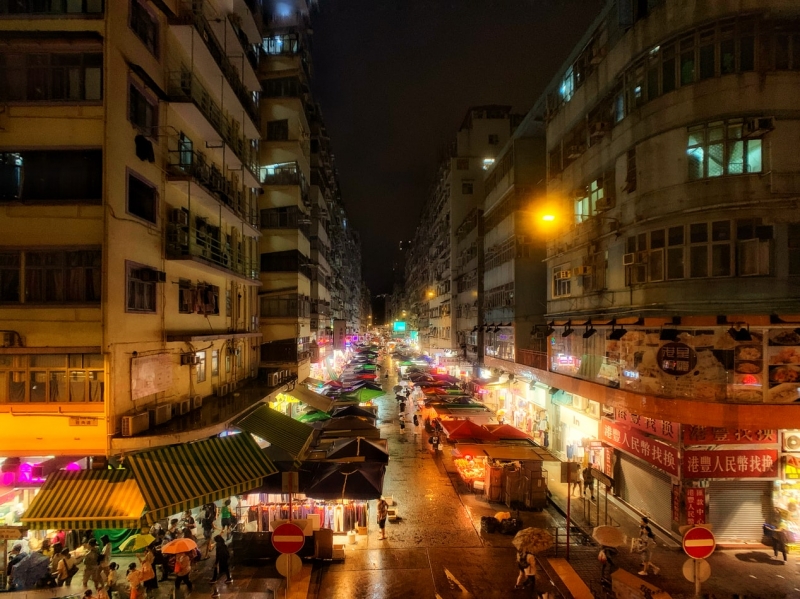 Having lived in Hong Kong for a year, I can confirm that no trip to Hong Kong is ever complete without a visit to the bustling Mong Kok District. From trendy eateries and vibrant street markets to a wide array of fashion boutiques, it's no wonder Mong Kok is widely regarded as one of the must-visit tourist hotspots in the city! 
Whether you visit during the day or night, there's plenty to explore. However, take it from me, you simply MUST visit the famous street markets in the area. Among which, Ladies' Market is arguably the most popular. Here, you'll find plenty of quirky souvenirs and accessories being sold at affordable prices by the many stalls along the road. If you ever get hungry while shopping, there are also plenty of delicious street food options nearby so it's a win-win situation! 
4. Riding the Ding Ding Tram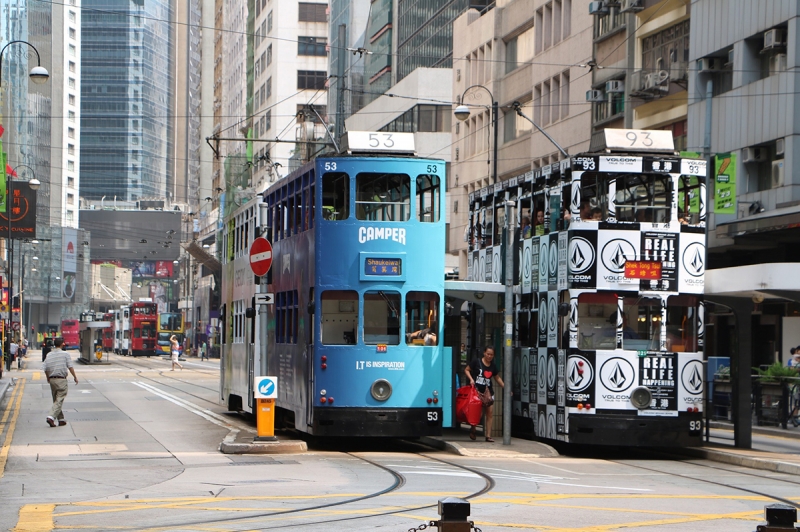 For those not in the know, Hong Kong is actually split into three distinct areas. The Kowloon Peninsula, the New Territories, and Hong Kong Island. Among all of these areas, Hong Kong Island is where you'll find some of the most popular hotspots such as Victoria Peak, Ocean Park, and (by extension) Disneyland Hong Kong. 
One of the best ways to explore Hong Kong Island is by taking a ride on the iconic Ding Ding Tram! Having been around since 1904, these double-decker trams are one of the most recognisable sights of Hong Kong, having been featured in several classic Hong Kong films and dramas. 
Apart from being an affordable and convenient form of public transport, they are also quite the tourist attraction. When in Hong Kong, you should definitely sign up for a Ding Ding Tram sightseeing tour. It is one of the best experiences in the city and a great way to explore Hong Kong Island. I personally recommend joining a night tour as you'll be able to admire the beautiful night scenery of the city. 
For those who love stunning coastal views
5. Victoria Harbour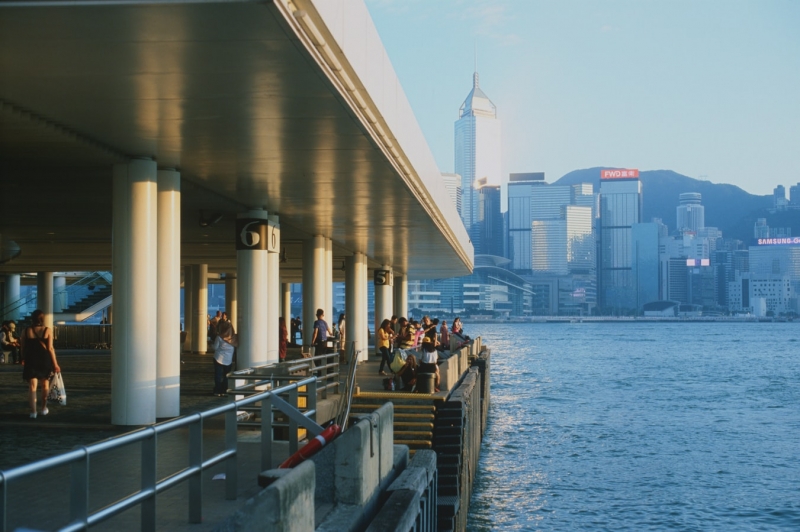 Speaking of mesmerising night scenery, another prominent location you have to visit in Hong Kong is Victoria Harbour. Located on the northern tip of Hong Kong Island, the harbour provides fantastic views of Kowloon Bay. It is also located near the Central Ferry Pier. From there, visitors can hop aboard the famous Tsim Sha Tsui Star Ferry and travel across the bay area to the Avenue of Stars. 
At night, Victoria Harbour comes alive with a stunning light show that exemplifies the vibrancy of Hong Kong. The show is called the Symphony of Lights and is the current Guinness World Record for the largest permanent light and sound show in the world! When the clock strikes 8pm, you'll be mesmerised by the stunning display of colourful lights and upbeat music, making for a truly unforgettable experience. 
6. Shek O Beach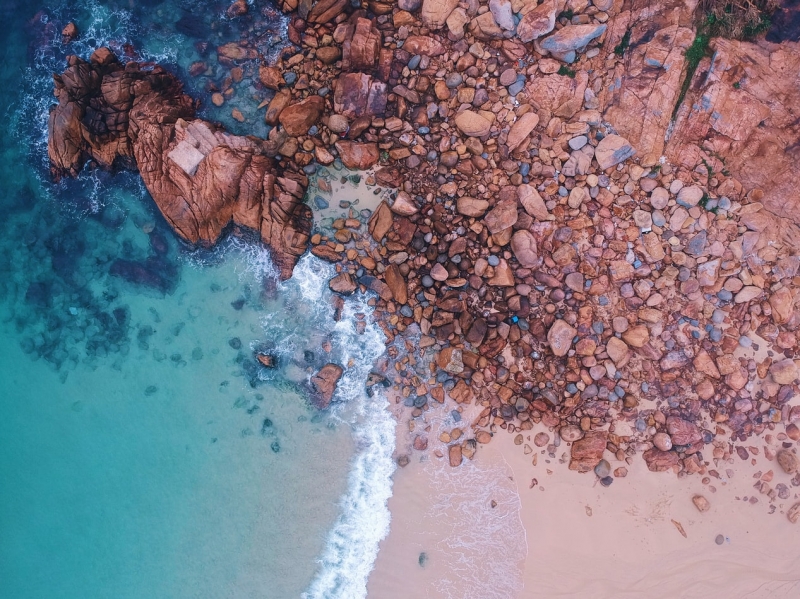 When most people think of Hong Kong, they picture a bustling metropolis punctuated by tall skyscrapers and busy streets. However, did you know that Hong Kong also has plenty of natural havens to escape the troubles of city life? Some of the beaches, in particular, are truly stunning. 
Shek O Beach is one prime example of that. Featuring coarse white sand and brilliant blue water, it is one of the most frequented beaches by locals. During the summer, the area is packed to the brim with beachgoers and filled with plenty of exciting activities. On clear days, you can even catch a glimpse of the Po Toi Islands in the distance! 
For travellers who come alive at night
7. Hong Kong City Hall Carpark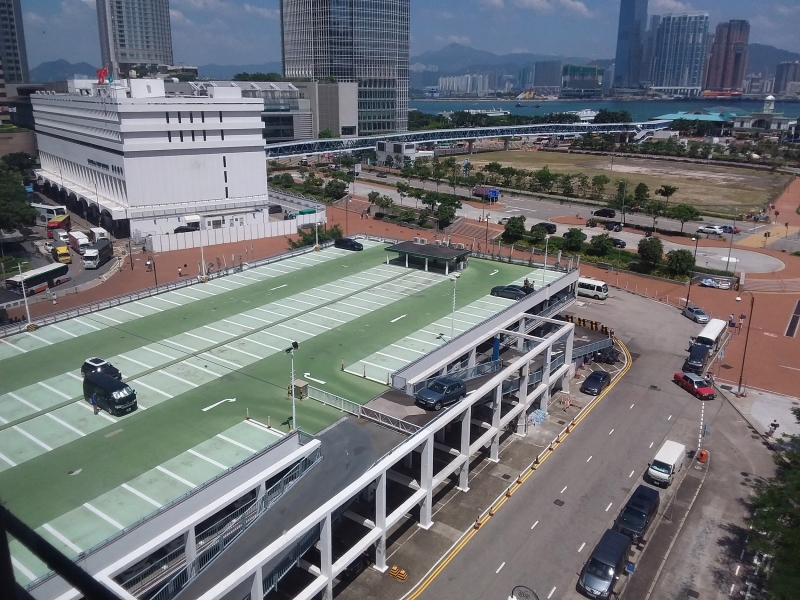 You must be wondering why I've listed a car park as a must-visit site in Hong Kong. Here's the secret: the truth is, Hong Kong City Hall Carpark is actually one of the best hidden spots to immerse yourself in the city's night view. Usually, only locals know about this spot so note this down! 
Located on Hong Kong Island, Hong Kong City Hall Carpark is an open-air rooftop parking space that is surrounded by plenty of skyscrapers. When night falls, these skyscrapers come alive with colourful LED light boards, giving you an alluring view of the surrounding urbanscape. In fact, if you visit during the night, you'll even see some locals just drive to the area, and admire the view! And if you like photography, don't forget your camera because the surrounding area comes with plenty of picturesque backdrops! 
8. Lan Kwai Fong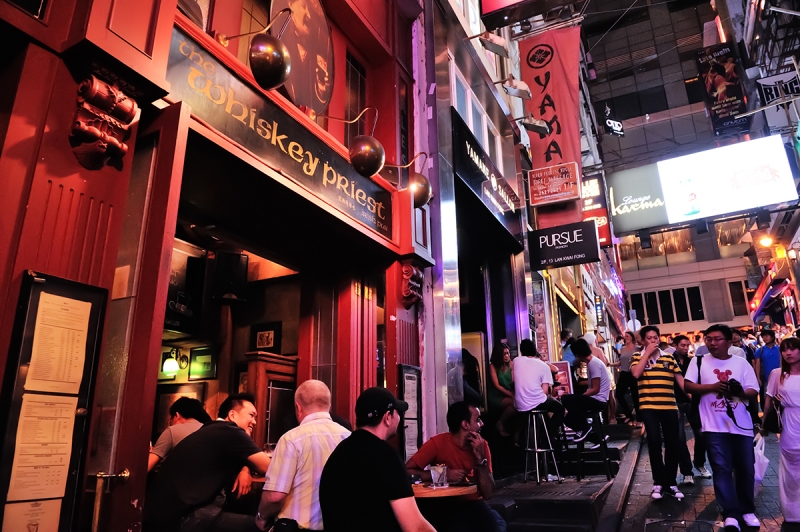 Ask anyone who's ever been to Hong Kong, and they'll tell you that THE nightspot in the city is surely the Lan Kwai Fong district. Famously known as the party district of Hong Kong, Lan Kwai Fong is where you'll find plenty of nightclubs, bars, and exciting eateries offering both local and international cuisine. 
If you visit during the weekend, you'll find plenty of local and international youngsters out and about, experiencing the full vibrancy of Hong Kong's nightlife and youth culture. Even if you're not into clubbing and joining a pub crawl, I would still recommend a visit simply to soak up the atmosphere and to enjoy a good time with some delicious bar food! 
9. Hong Kong Observation Wheel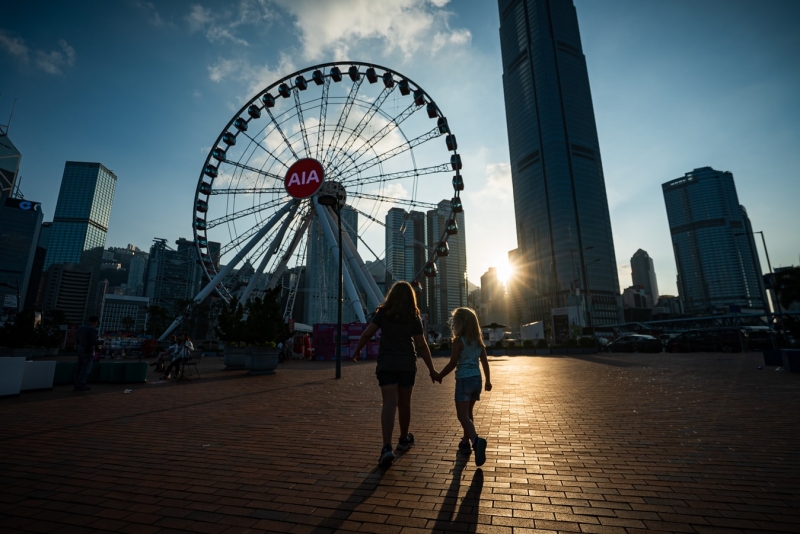 Another unique nighttime experience in Hong Kong is the Hong Kong Observation Wheel at the Central Harbourfront. Standing at 60 metres tall, this iconic ferris wheel contains 42 gondolas that can seat between five to eight people each. Each ride lasts about 15 minutes but that is more than enough time to take in the beauty of the surrounding bay area. 
And since it is located near the bay area, the best time to hop aboard the Hong Kong Observation Wheel is at night around 8pm. If you're lucky, you may even be able to catch the aforementioned Symphony of Lights on your way up! 
For nature lovers and avid hikers
10. The Peak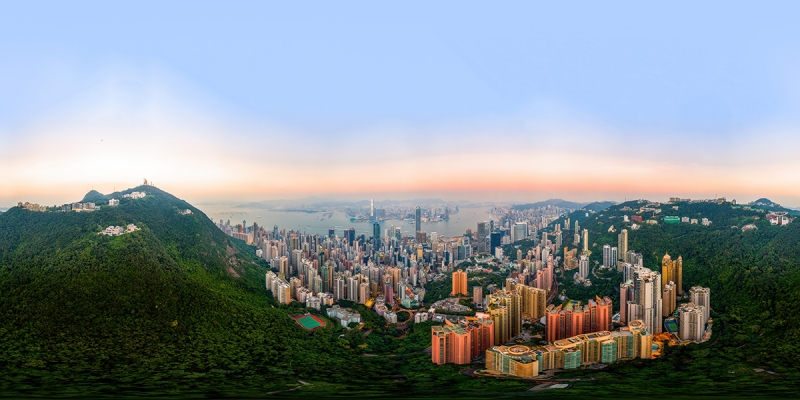 Victoria Peak (a.k.a The Peak) is one of Hong Kong's most popular day trip destinations. To locals, it is an ambient escape from city life while foreign tourists see it as a timeless tourist hotspot. It is so famous that it has even been featured in plenty of local and international films and media productions (including Korean variety show Running Man)! 
Set upon the top of a verdant hill overlooking the city, Victoria Peak offers visitors a postcard-worthy view of the Hong Kong skyline. Apart from the unforgettable sight, visitors will also find plenty of exciting experiences at The Peak. There are plenty of food and shopping options, plenty of observation points, and a Madame Tussauds Wax Museum to top it all off. Even the tram ride up to The Peak is an attraction in and off itself! Trust me, of all the experiences in Hong Kong, this is one you wouldn't want to miss! 
Note: Due to the popularity of Victoria Peak, I advise you to plan your trip in advance and secure tickets online in order to avoid the long lines and skip ahead. 
11. Bowen Road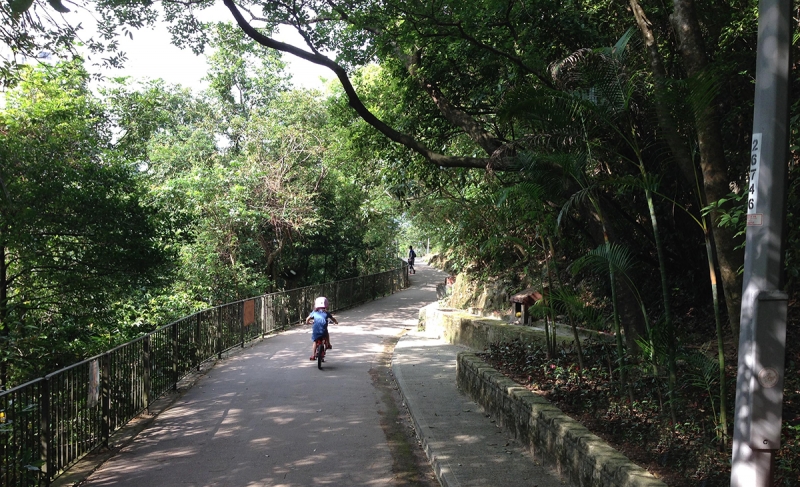 Another way to enjoy a temporary escape from the hustle and bustle of the city is to go for a leisurely stroll on Bowen Road. Also known as the Fitness Trail, Bowen Road starts from Magazine Gap Road (where you can ride the tram to Victoria peak) and ends at a junction between Stubbs Road, Tai Hang Road and Wong Nai Chung Gap Road.
It is a popular jogging trail that is carved into the side of a hill slope overlooking the districts of Central and Wanchai. As you jog, bike or simply stroll along the path, there are several vantage points where you can admire some scenic views of the aforementioned areas. There's also a famous rock formation here called Lover's Rock that is worth a visit. 
12. Ngong Ping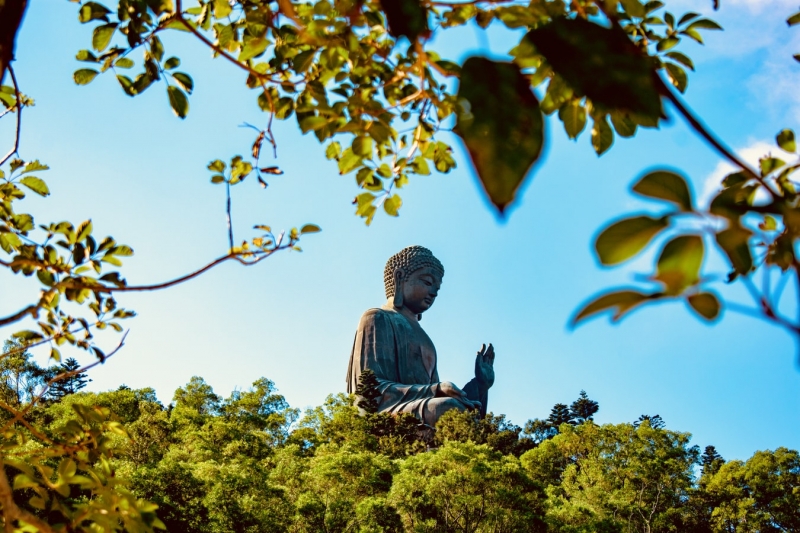 During my year-long stay in Hong Kong, Ngong Ping was easily my favourite destination to visit during my free time. If you want a truly serene nature escape in Hong Kong, this is the one location you can't miss! Located on Lantau Island, Ngong Ping is an ideal getaway for those who love hiking and simply being around verdant landscapes. 
Ngong Ping's most famous attraction is the Tian Tian Buddha, one of the largest Buddha statues in the region. Trust me when I say that it's impossible to miss! Apart from that, there are several hiking trails that take you through picturesque scenery too. My favourite is the Wisdom Path, a short hiking trail that culminates in an area with wooden monuments bearing inscriptions of the Heart Sutra Prayer and a lovely view of the ocean. 
There are several ways to reach Ngong Ping but the quickest and most fun is to take a cable car ride from Tung Chung. After all, it offers you a 360-degree view of the area as you slowly ascend to Ngong Ping. Be warned, lines can get insanely long during public holidays! 
13. Tai O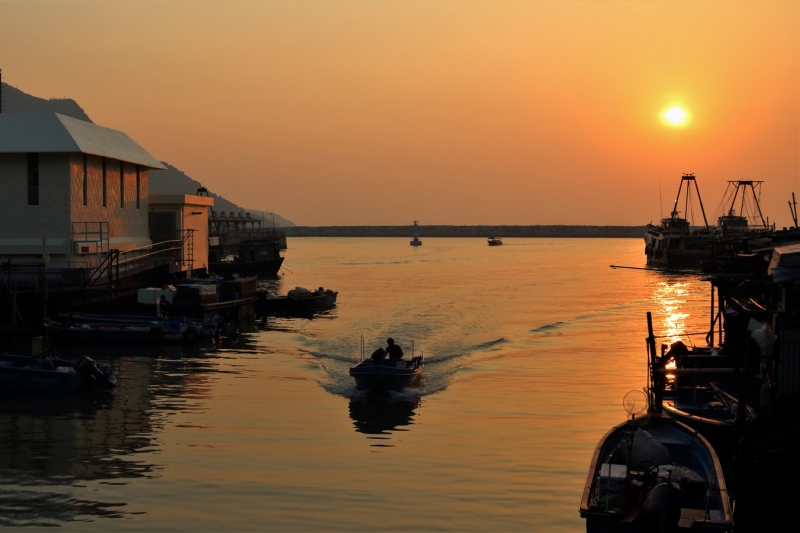 After descending from Ngong Ping, don't head straight back to your hotel! If you have time, head to the bus terminal next to Tung Chung cable car station and catch a bus to Tai O. Tai O is an ambient traditional fishing village that's surrounded by grassy hills. Here, you'll be able to savour the peace and quiet of Lantau Island. 
Personally, I would combine a visit to Ngong Ping and Tai O into one day and make sure that I reach the latter in time for sunset. Trust me, there are very few places in Hong Kong that can show you a better sunset vista than Tai O. Apart from catching the lovely sight, you can also check out the seafood restaurants and souvenir shops in the area to get something or remember the day by. 
14. Lion Rock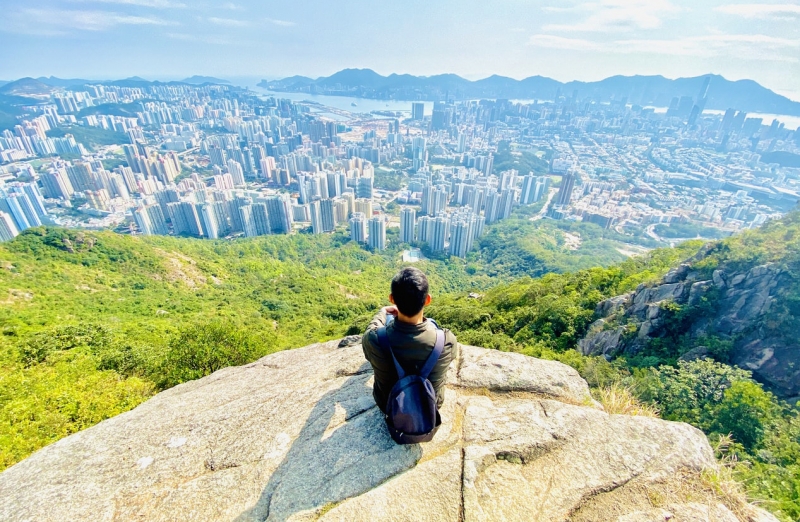 Another personal favourite location of mine is Lion Rock. Along with Dragon's Back, Lion Rock is one of Hong Kong's most beloved hiking locations. And if you ever hiked to the peak, you'll understand why in an instant. 
Standing at 495 metres, Lion Rock isn't the hardest hike you'll ever encounter in Hong Kong. But the view at the top of its granite peaks, is simply mesmerising. It overlooks the area of Kowloon Tong, providing an aesthetically pleasing contrast of green hills up against a concrete jungle. I would suggest starting your hike early in the morning so you can reach the peak in time to enjoy the best views in broad daylight!
Much more to explore
There's so much more to explore in Hong Kong that we can't possibly list them all in one go. There's the Wong Tai Sin Temple, Lamma Island, the famous Temple Street Night Market and so much more to explore! With so many things to see, do, and experience in Hong Kong, I truly can't wait to visit again.
---
Brought to you by Hong Kong Tourism Board