Any Malaysian eager for a convenient vacation beyond their borders has definitely thought about a trip to Thailand! From stunning beaches to royal retreats, there's plenty to discover. These amazing attractions make it an exciting place to explore with your loved ones.
So, the next time you're planning a getaway, these are some of the best Thailand family vacation destinations to add to your travel plans.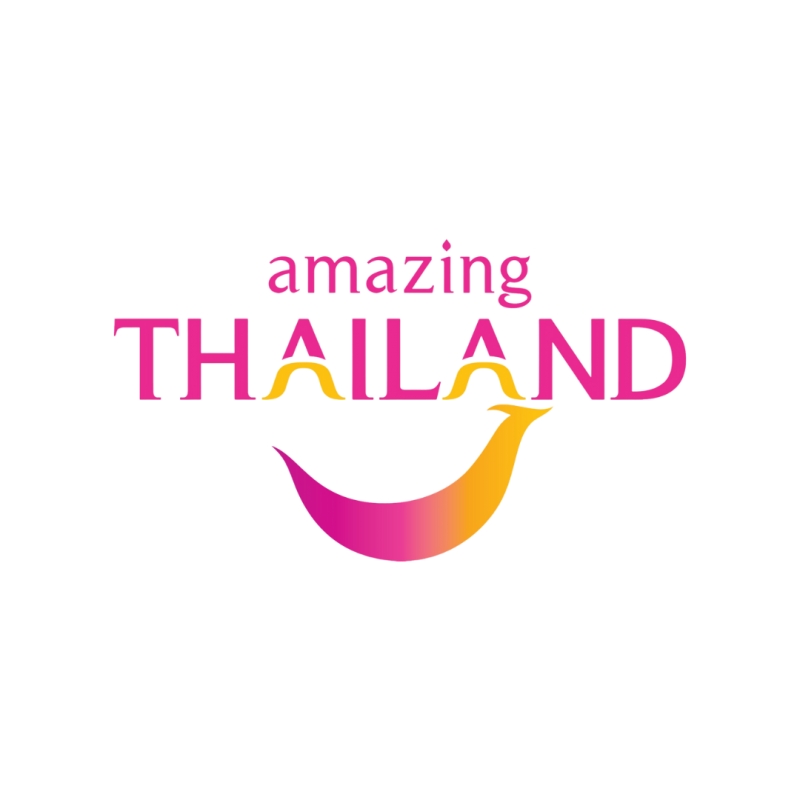 Family-friendly vacation destinations in Thailand
1. Koh Samui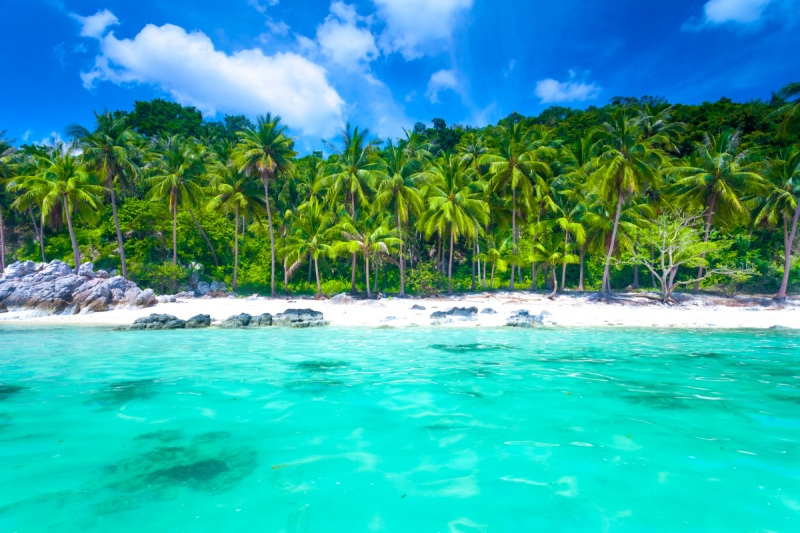 To the surprise of absolutely no one, we're kicking off this list with Koh Samui! One of the most popular Thailand family vacation spots, this island is a perfect place to relax and recharge. Within Ang Thong Marine National Park, you can go snorkeling, diving, kayaking, and much more.
Further inland, Koh Samui holds even more places to explore, like the pristine Na Muang Waterfalls and serene Hidden Buddha Garden. Don't forget to check out the Fisherman Village in Bophut for some great shopping and delicious eats.
There are also plenty of incredible beaches in Koh Samui for some family fun. For starters, be sure to pay a visit to Chaweng Beach, Lamai Beach, and Silver Beach.
2. Phang Nga Bay – Phuket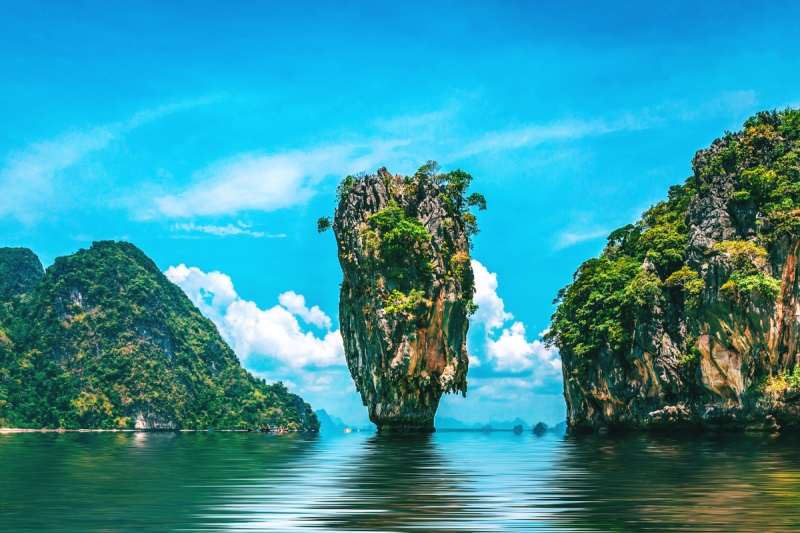 Paddling along the towering limestone cliffs and islands in Phang Nga Bay makes for a Thailand family vacation like no other. One of the most popular sights here is the iconic Koh Ta-Pu, an island featured in the 1974 Bond film: The Man with the Golden Gun. 
If you're from an adventurous family, Phang Nga Bay is a great place to enjoy sea kayaking. As you paddle through the ancient limestone islands, you might get to see hongs (rooms). These are hidden pockets in the islands, filled with undisturbed flora and fauna.
Also, remember to check out Koh Panyee, which is a fishing village that was built over the water by its inhabitants. It's also a great place to enjoy a fresh and delicious seafood meal.
3. Baan Teelanka (The Upside-Down House) – Phuket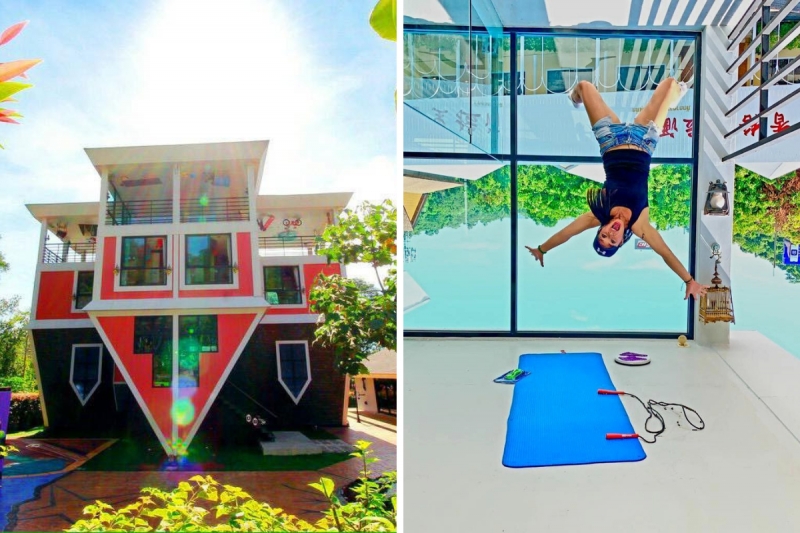 Contrary to popular belief, Phuket isn't all about beaches and islands. This photo playground is legitimately a house that's been built upside-down. You'll enter through the roof and climb down (or is it up?) through the house to explore the odd space within.
On top of that, it's the perfect Thailand family vacation spot to snap some truly mind-boggling photos for your Instagram feed. The Upside-Down House is located within The Fun Park in Phuket, which is also home to a garden maze, and an escape room. Nearby, you can also visit the popular Andamanda Waterpark. 
Also read: Top 12 Fun Things to Do in Koh Samui, Thailand
4. Hua Hin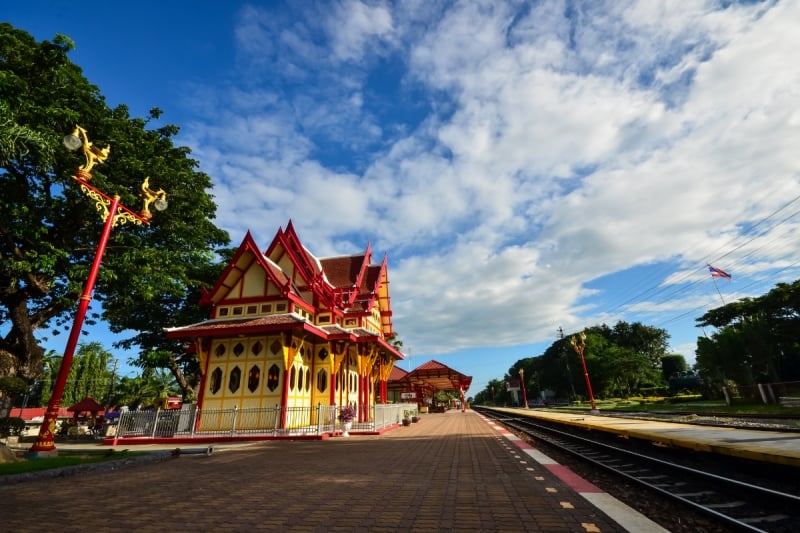 Hua Hin is yet another amazing destination for a Thailand family vacation. A must-visit attraction here is the Hua Hin Railway Station; one of Thailand's oldest, and most beautiful railway stations with a truly unique architectural style. This spot is perfect for getting those pictures for the 'Gram!
In addition to that, visit the Cicada Market, which is filled with art and handmade crafts. You can also check out the Hua Hin Night Market for a traditional Thai market experience, alongside plenty of delicious seafood restaurants.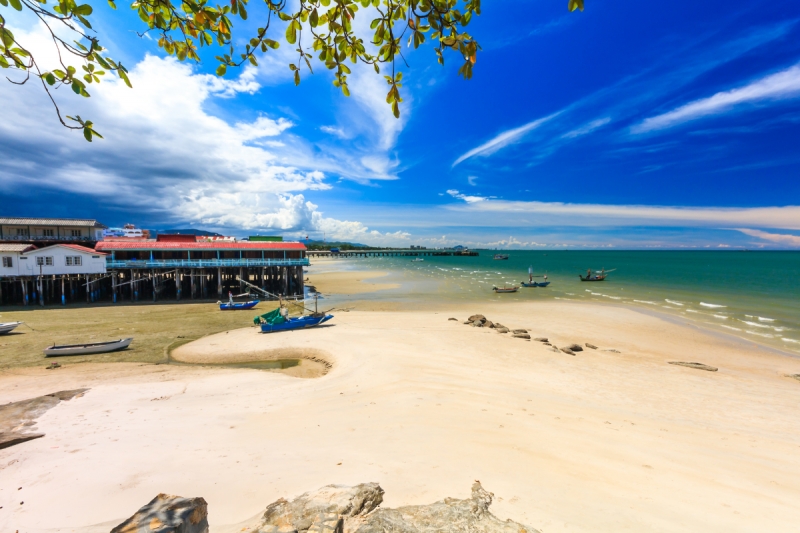 Another great family-friendly destination to visit is Hua Hin Beach. You can look forward to a long stretch of soft white sands and azure waters. Being east-facing, this beach is an excellent place to enjoy the sunrise.
At the end of the beach, you'll also find Khao Takiap, a place that's also known as 'Monkey Mountain'. It's home to a temple that has a lovely vista of Hua Hin.
5. Ayutthaya Historical Park – Ayutthaya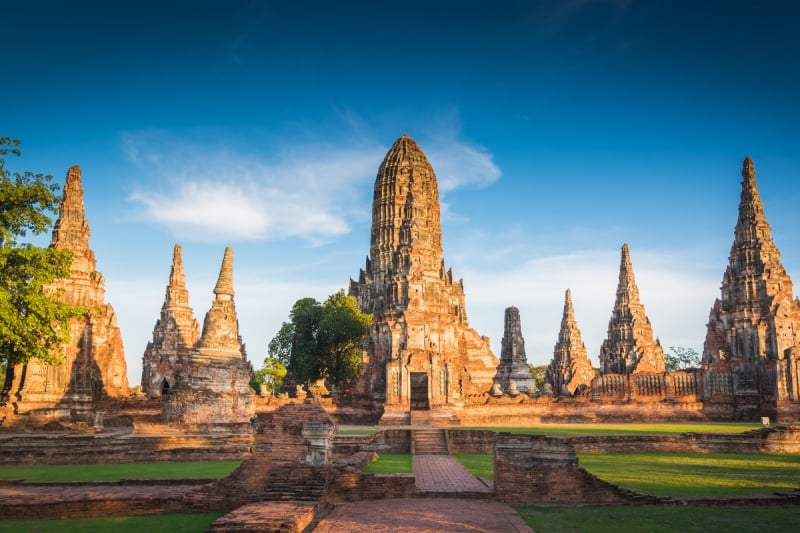 Officially known as the Historic City of Ayutthaya, this is one of the oldest cities in Thailand. Ayutthaya was founded in the year 1350 as the second official capital of the Siamese Kingdom. It prospered between the 12th and 14th centuries as a cosmopolitan centre before being destroyed by the Burmese army in 1767.
However, what remains still deserves to be marveled at. Ayutthaya's grandeur is reflected through the presence of many still-standing structures. The most important of these is Wat Phra Si Sanphet, which is the largest remaining temple.
Ayutthaya is a must-visit Thailand family vacation destination, because it's an opportunity for people of all generations to appreciate this enduring piece of Siamese history.
6. Chanthaburi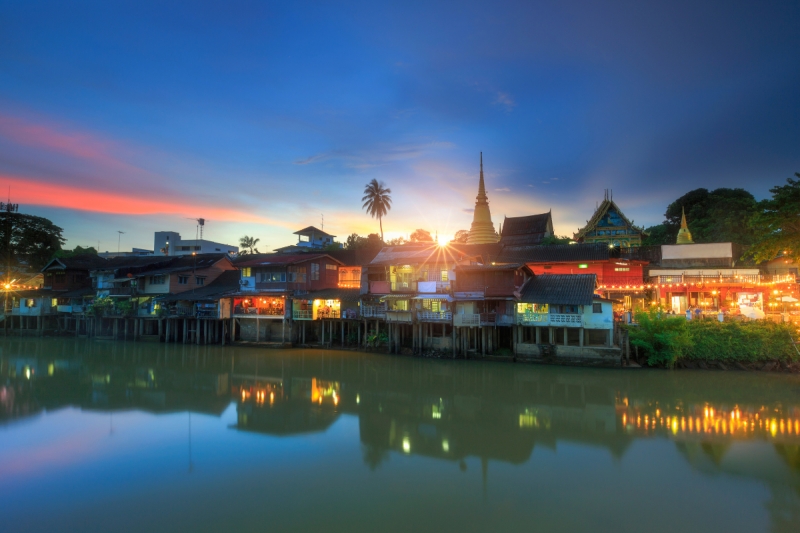 Yet another great destination for your Thailand family vacation, Chanthaburi province is a land filled with surprises. For an idyllic old town experience, visit the Chanthaburi Waterfront Community.
This charming collection of old buildings is the perfect place for a sneak-peak at a bygone era of Thailand. It's formed by historic French-built shophouses and Thai-Chinese temples, and maintained by the local community, which open their hearts and shops to all visitors.
Also, be sure to also visit the Namtok Phlio National Park. It's home to a massive waterfall that thunders down the rocks all year round.
Also read: 10 Best Islands in Thailand for a Beach Getaway
7. Doi Inthanon National Park – Chiang Mai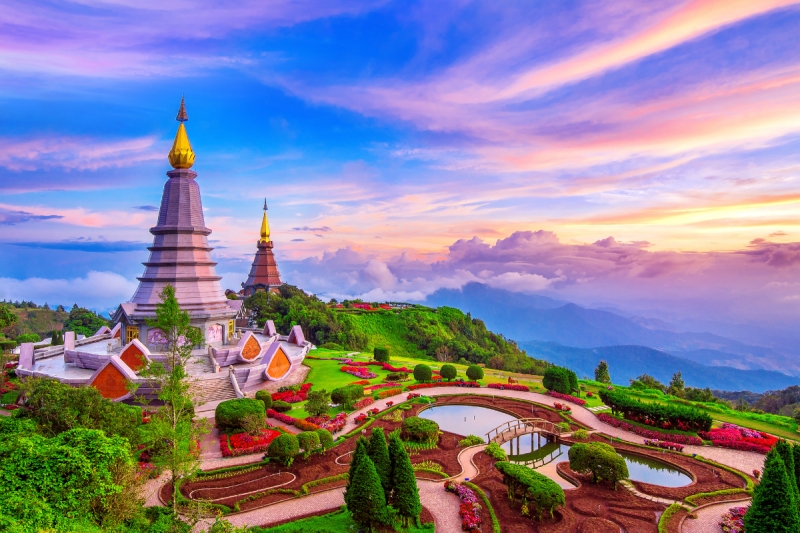 This beautiful stretch of land is a popular national park, and a must-visit destination for your Thailand family vacation. Located about an hour away from Chiang Mai city centre, Doi Inthanon is known for panoramic mountain views, cascading waterfalls, and beautiful sunrises.
It's also home to the tallest mountain in Thailand: Doi Inthanon, which is the peak that the national park is named after.
8. Kanta Elephant Sanctuary – Chiang Mai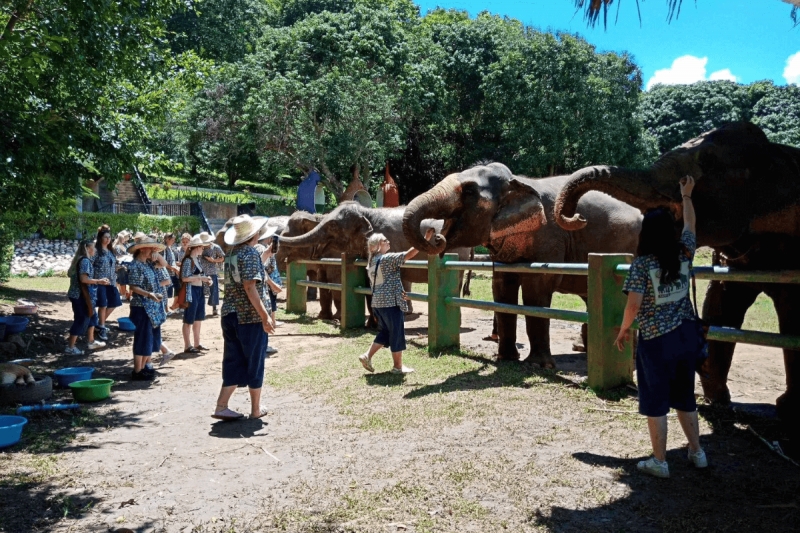 For nature lovers that enjoy ethical animal tourism, Kanta Elephant Sanctuary is the place to be. Here, the gentle giants roam free in their natural habitat and are watched over by people that truly love them. 
A visit to the park lets you mingle with the elephants in a relaxing environment, and learn about them. Fun fact: elephants consider humans to be cute, so it's a great place to visit with family and spend an afternoon learning about one of the largest animals on Earth.
9. Dream World Theme Park – Bangkok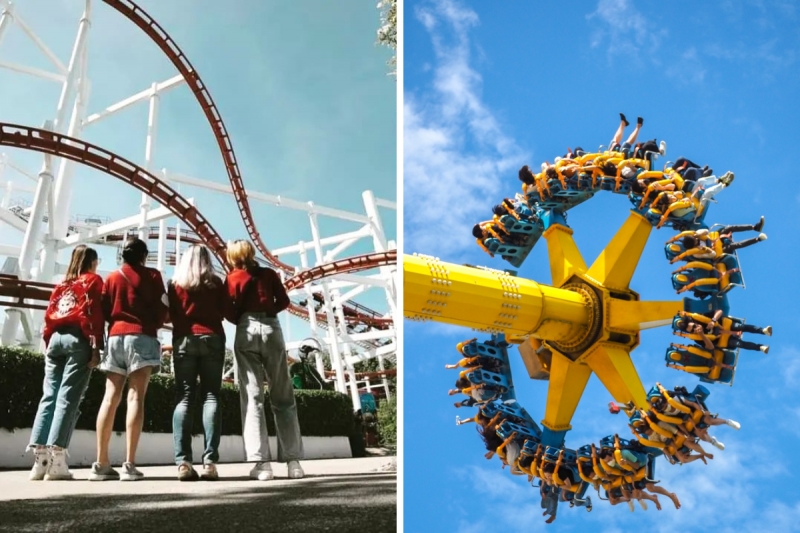 Bangkok is the pulsing capital of Thailand, an incredible city filled with amazing sights and delicious food. If you're ever visiting this city with family, be sure to stop by Dream World Theme Park.
Spanning 63 acres, this entertainment paradise is filled with thrilling rides, beautiful gardens, and even a snow park! Experience the adrenaline rush of the Sky Coaster, and get the whole family onboard Dream World's splash-filled Grand Canyon ride.
There's plenty of fun to be had here for adults and children alike, making it another amazing place to go for a Thailand family vacation.
10. Damnoen Saduak Floating Market – Ratchaburi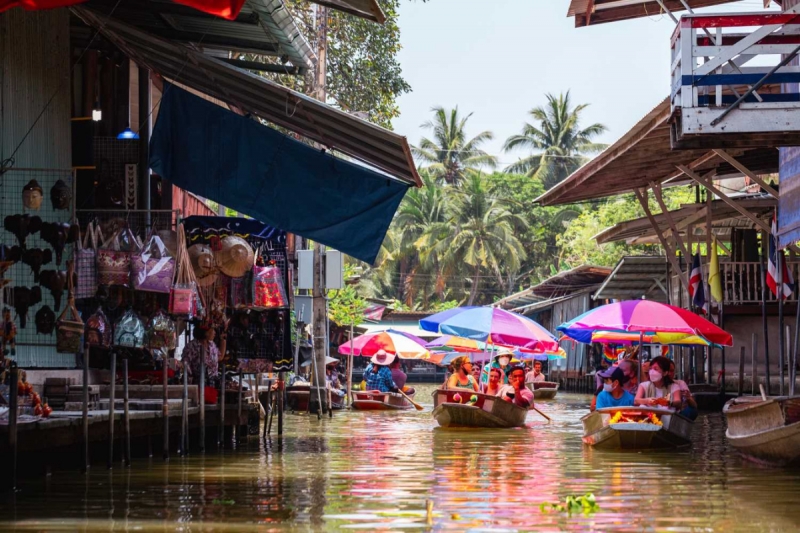 Often regarded as Thailand's most famous floating market, Damnoen Saduak is a great place to shop, eat, and absorb the local culture.
Thailand's water markets have been around for over 100 years, and the experience of drifting along this canal while watching the traders is an unmissable cultural odyssey.
11. Railay Beach – Krabi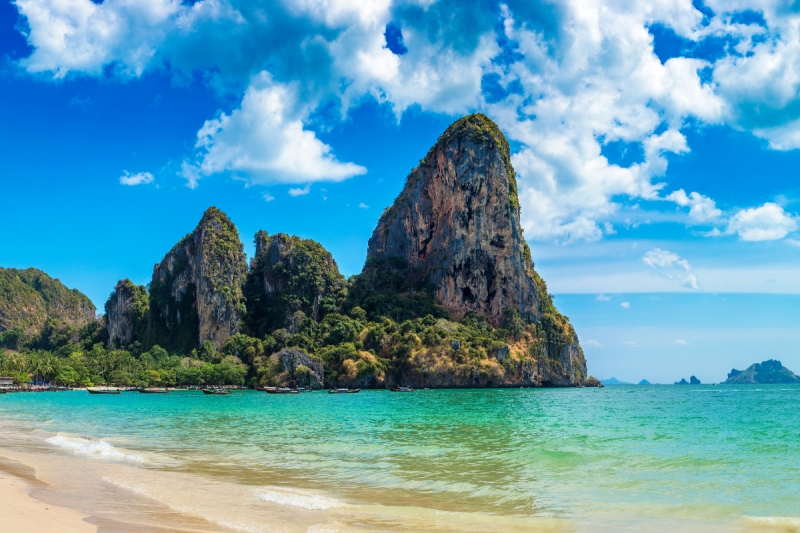 Undoubtedly one of the most beautiful destinations you'll ever see, Krabi's Railay beach is definitely a destination you need to include in your Thailand family vacation.
In the small peninsula of Railay, you'll find four beaches, graced with soft white sands that meet the crystal-clear waters of the surrounding sea. Besides that, you'll be able to see a stunning network of caves and limestone cliffs.
12. Khlong Thom Hot Springs – Krabi
Looking for a nature-filled day with the family? Be sure to visit the Khlong Thom Hot Springs, which are about an hour away from the central Krabi town.
These thermal springs sit at the heart of a tiny rainforest close to the Khao Phra Bang Khram Nature Reserve. Hot water rises from ancient volcanic chambers, and is believed by locals to be good for easing aches and pains.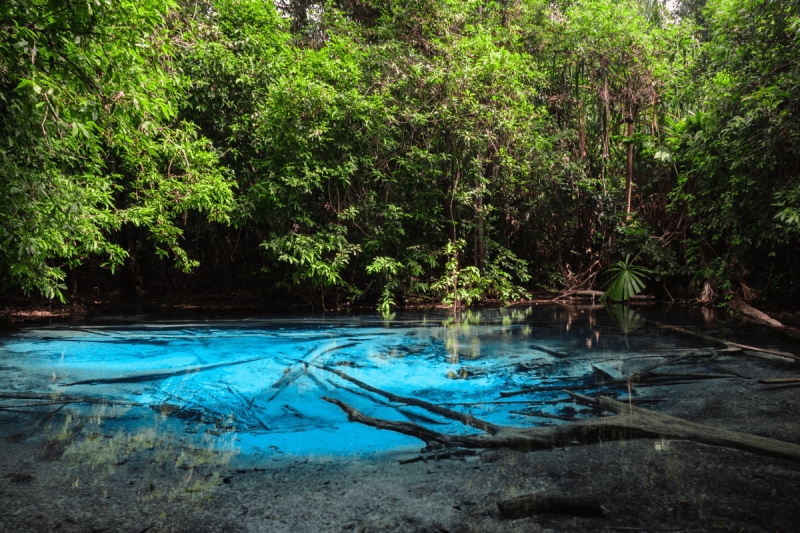 In the very same reserve, you'll also be able to visit the Emerald Pool, which is a beautiful sight on its own. Also, the warm water makes it a great place for a quick swim! After that, you can continue to explore the rest of Thung Teao Forest Natural Park, where the pool is situated. 
Also read: 10 Best Destinations in Thailand for Culture and History
There's no doubt that Thailand is a perfect place to visit for an amazing family vacation. Its variety of destinations strike a balance between lovely tropical retreats, cultural hubs, and a welcoming environment. You'll definitely want to bring your loved ones here for an unforgettable holiday!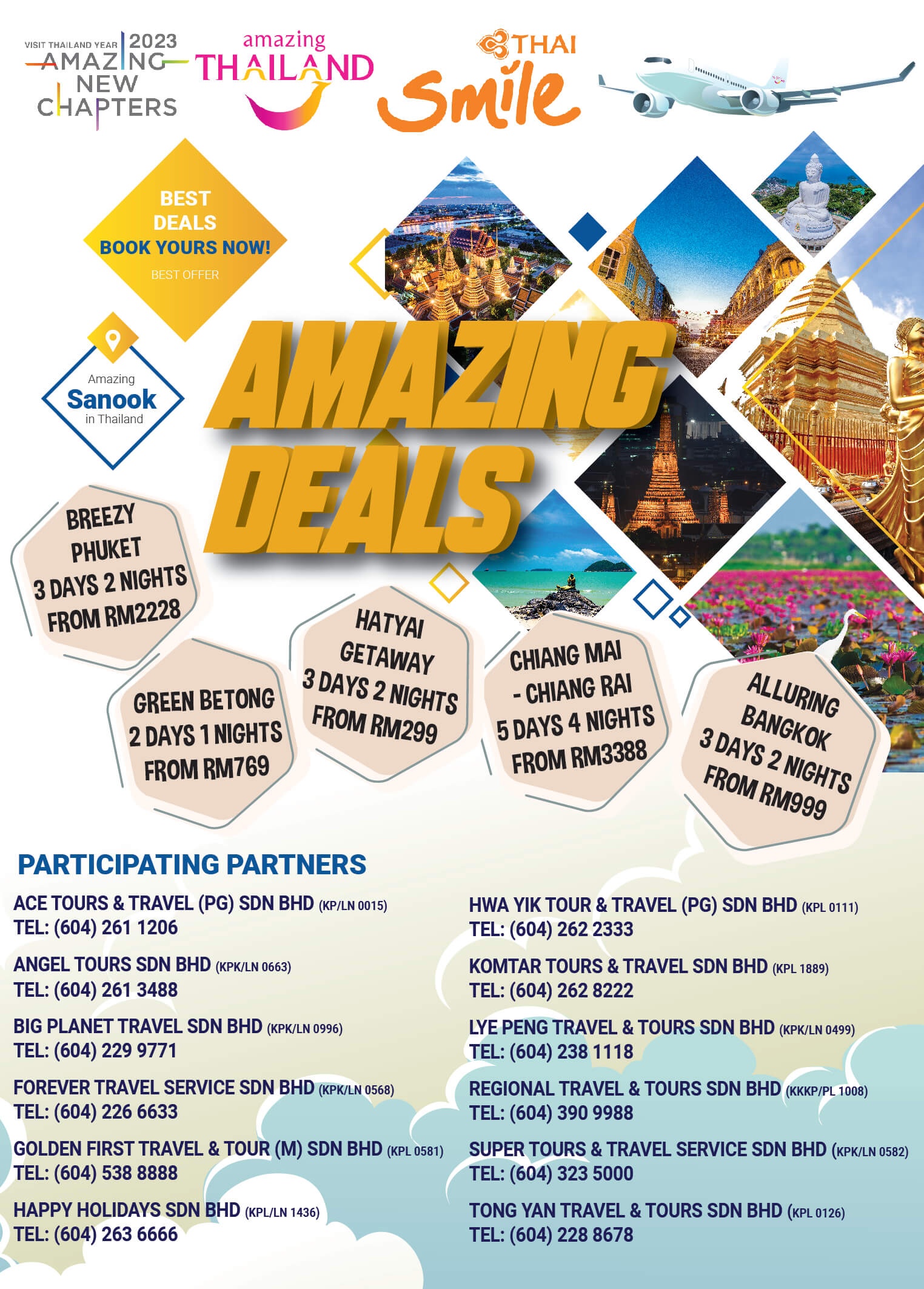 Looking to book a holiday to Thailand? Then check out these trusted tour providers for a hassle-free trip!
Ace Tours & Travel (PG) SDN BHD – (604) 261 1206
Angel Tours SDN BHD – (604) 261 3488
Big Planet Travel SDN BHD – (604) 229 9771
Forever Travel Service SDN BHD – (604) 226 6633
Golden First Travel & Tour (M) SDN BHD – (604) 538 8888
Happy Holidays SDN BHD – (604) 263 6666
Hwa Yik Tour & Travel (PG) SDN BHD – (604) 262 2333
Komtar Tours & Travel SDN BHD – (604) 262 8222
Lye Peng Travel & Tours SDN BHD – (604) 238 1118
Regional Travel & Tours SDN BHD – (604) 390 9988
Super Tours & Travel Service SDN BHD – (604) 323 5000
Tong Yan Travel & Tours SDN BHD – (604) 228 8678
---
Brought to you by Tourism Authority of Thailand, Malaysia