Melaka is a city with its own special charm. Located just about an hour away from Kuala Lumpur, Melaka will make you fall in love with it every time you visit. From touring around Dutch Square to bargaining at Jonker Street, you will certainly find a new and exciting experience around every corner. It's no wonder Melaka is such a popular tourist destination.
What's more, Melaka also has great food and cultural activities that you can explore too! But, in the eyes of this local Melakan boy, this city has a lot more to offer than just the traditional attractions and shopping often featured in travel guides.
With new and hidden places to discover every few weeks, Melaka has now become a true travel gem which combines history and hipster activities. For example, did you know that we have our very own Husky café here? And then there's also Encore Melaka, an architectural masterpiece in our historical city centre. Read on and discover these hidden hot spots today!
Also read: 3D2N in Melaka: The Perfect Weekend Getaway
Attractions
1. The Shore Sky Tower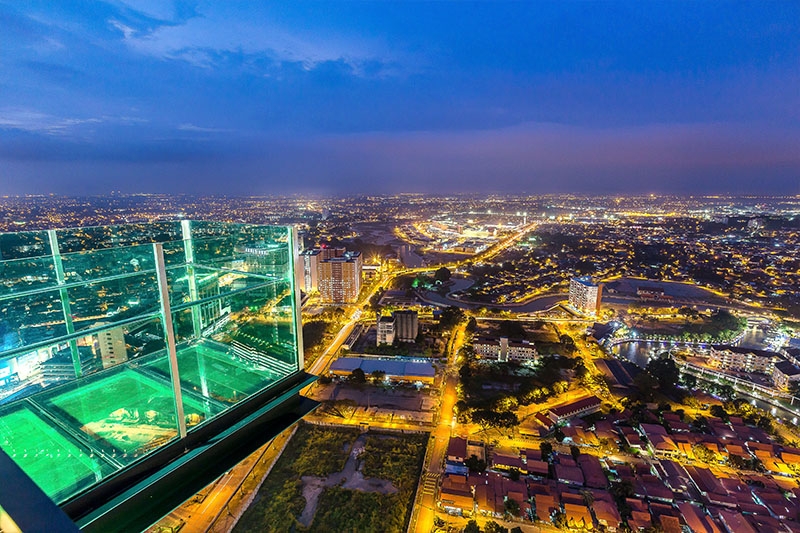 The next time you are "lost" wandering around town, visit this observation deck on the 43rd floor of the Shore Sky Tower and I'm sure you'll be able at a loss for words! The Sky Tower is the tallest building in Melaka and standing on the observation deck, you can catch a glimpse of the Straits of Melaka, Pulau Besar and other smaller islands. On a clear day, you can even see Gunung Ledang with a pair of binoculars!
While you're there, be sure to also capture the breath-taking panoramic view for an #ootd picture at night! At the same time, head over to the ledge where it overhangs from the side of the building to enjoy the gorgeous (and exhilarating) view of the city under your feet. If you have the guts to look down, of course!
2. Encore Melaka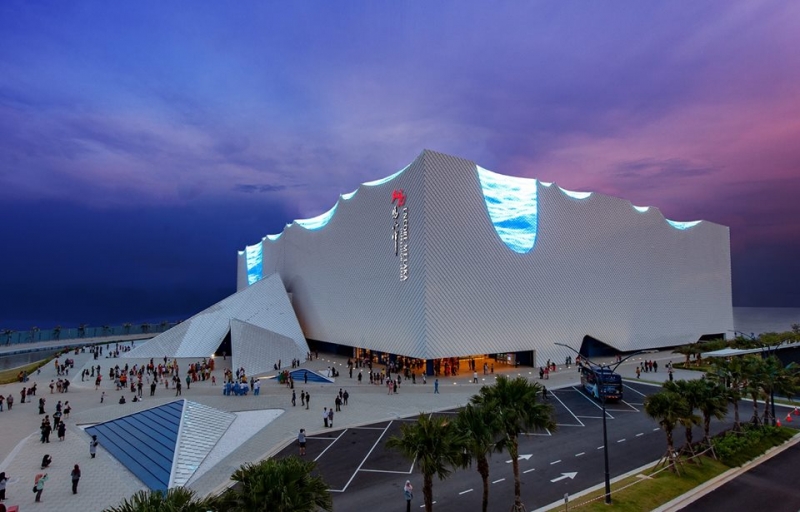 In case you didn't know, we have our very own Sydney Opera House in Melaka! Don't believe me? Visit Encore Melaka and you'll know why I say so. I mean just take a look at the exterior! It is beautifully designed and the grandiose structure is a masterpiece amongst the urban scape of Melaka, similar to its famous Australian counterpart.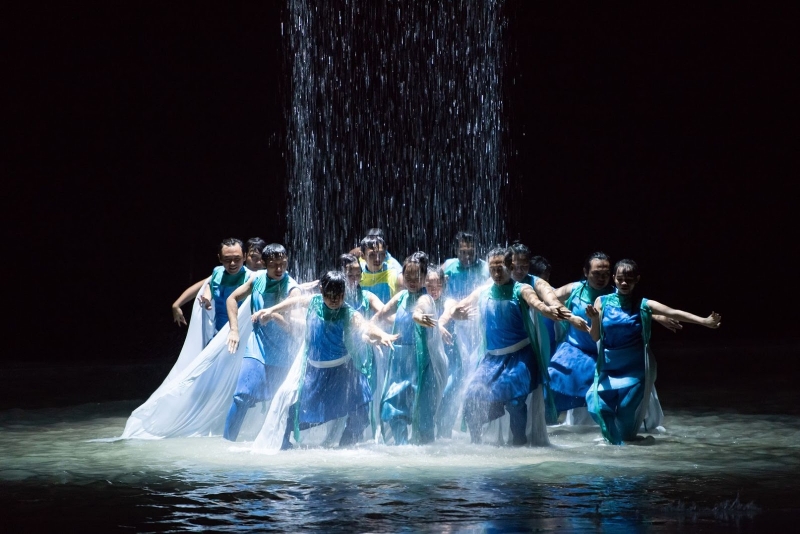 The most popular reason why people would visit this place will be the high tech theatrical stage performance. Here, you get to immerse yourself in a cultural and historical performance detailing the long-forgotten tales of the early stories up to the birth of modern Melaka!
I don't want to spoil anything you can expect energetic choreography, beautiful storytelling, colourful costumes, dramatic lighting and world-class stage effects to boot! Want to know the most incredible thing? The auditorium is actually Southeast Asia's first ever 350-degree rotating auditorium! Trust me, it's truly a memorable experience to say the least!
3. Kasut Manik @ J Manik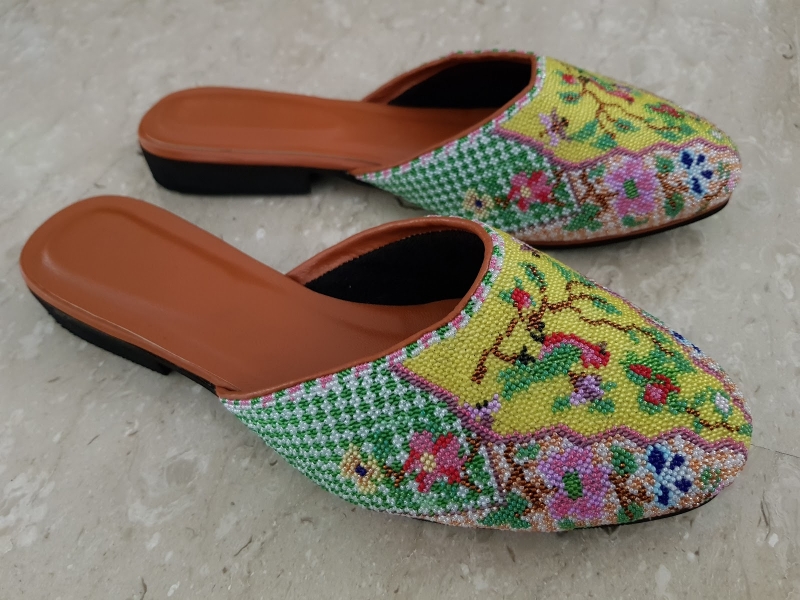 What better way to understand the Peranakan Chinese culture than in the form of fashion? Beaded shoes (better known as Kasut Manik locally) is an integral part of traditional Peranakan fashion. In the past, only women with high stature could afford these colourful and intricate shoes but now everyone can easily get a pair themselves.
These iconic shoes are well preserved by the J Manik sisters who have been maintaining the art of embroidery in Melaka for years. If you ask me, what truly makes this trip worth it is listening to the stories told by the sisters. They will share with you how patiently each colourful bead is sewn into the fabric and how each pair has been handmade since the days of their great grandparents.
4. Upside Down House Melaka
Housed in a two-storey shophouse, this exhibition is divided into several areas (kitchen, living room, bathroom, playroom and master bedroom). All of the rooms are well equipped with air-conditioning, bright lighting, catchy interior décor and life-sized furniture! It's the perfect place for whacky photos!
I am sure visiting here for the first time could make you feel disoriented at first, but you'll soon be itching to start taking pictures!You can also ask the staff members to give you tips on how to get the best poses for that reality-bending shot! So, remember to practice your poses!
5. Coral Wonderland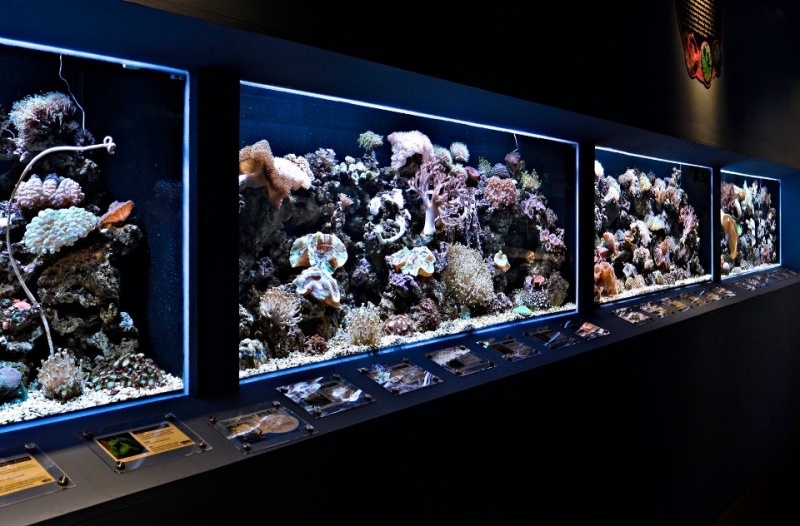 If you love sea creatures, then you will love this attraction. Be prepared to immerse yourself (without getting wet) in an underwater paradise. Coral Wonderland spans 9 exhibition areas housing over 1000 species of marine life and coral colonies to explore. It is a great attraction for both young and old.
What I really enjoy most over here is the interactive element where you walk through tunnels and learn along the way. Aside from observing marine life through the glass tanks, you also get to touch and see up close some marine life such as baby sharks and sea urchins at certain spots along the way. Just make sure to follow the instructions of the guide!
6. Melaka Tropical Fruit Farm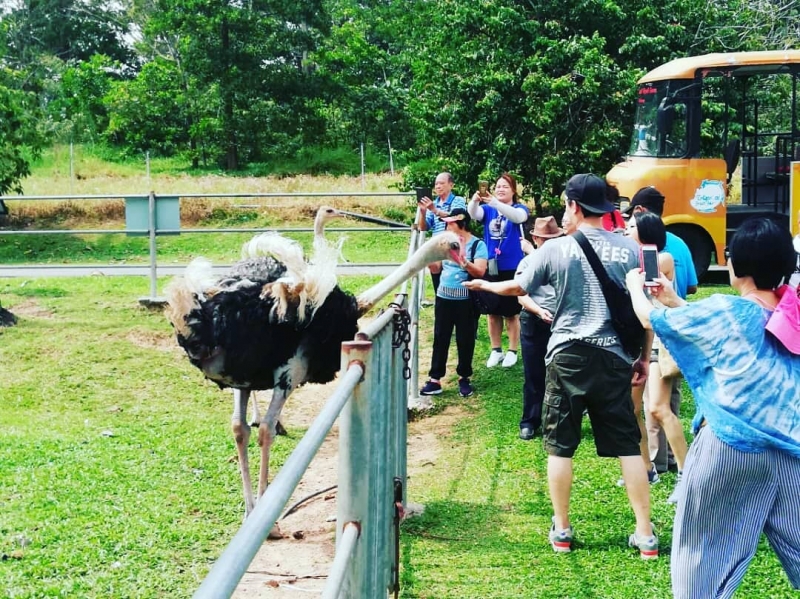 While most people come to Melaka for a historical and food escapade, Melaka Tropical Fruit Farm promises a different kind of experience. D Paradise is a local tropical fruit farm and aboriginal village where you get to enjoy exploring the great outdoors while also learning about the agricultural history of Melaka.
There are seriously so many things to do here. Start by exploring the 800 species of tropical fruit and take pictures with the world's largest collection of cactus, pumpkins and "monkey cups" (which are pitcher plants). Or head over to the animal farm and feed ostriches and meet the gigantic ant-eaters!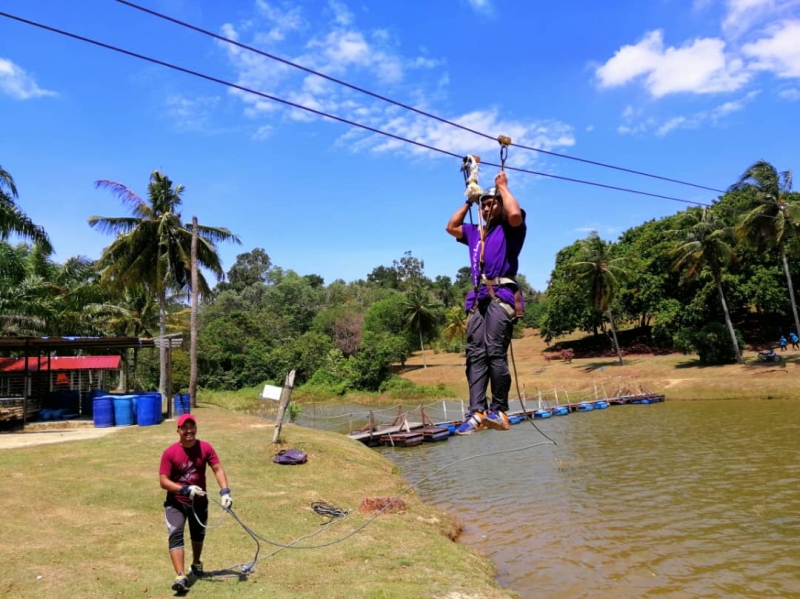 If you're looking for more adventurous activities, then you will like this. The farm is also a hotspot for some exciting sporting activities such as flying fox and kayaking. Once you have had enough, I recommend that you stay and set up camp or head over to the city for some nightlife.
Cafes & Coffee Bars
1. Kaya-Kaya Café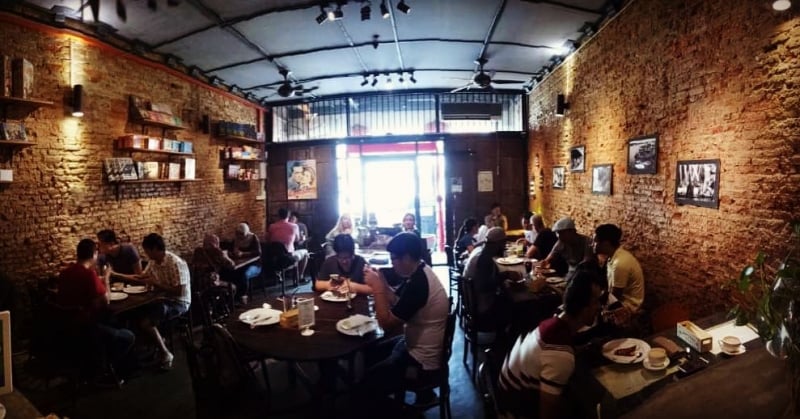 Entering the café for the first time will make you feel nostalgic as the strong smell of grounded coffee fills your sense of smell while the rustic décor gives off a historical vibe. If you are attentive, you will also notice the paintings on the walls that are a part of a series of collection of historical moments in Melaka and old movie posters.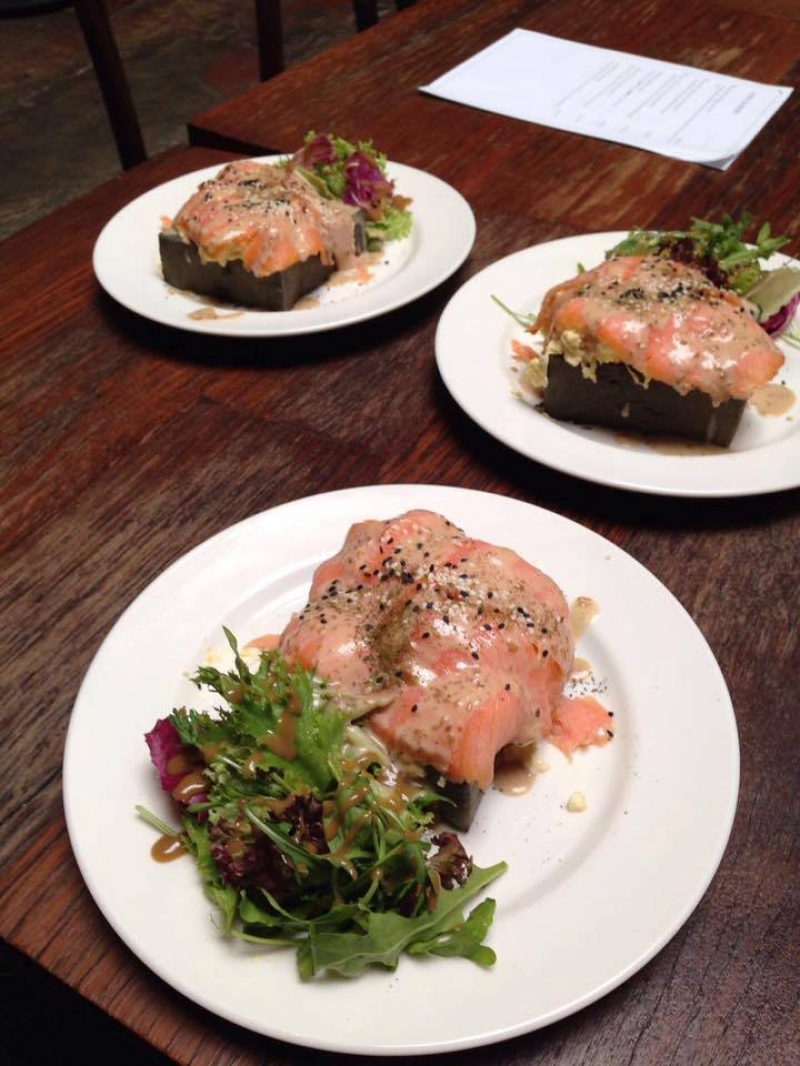 Apart from being very instagramable, what's unique about this place is the special combination of ingredients that you can't find anywhere else. Things like Salmon on charcoal toast and Gula Melaka (palm sugar) with coffee are just some of the delicious delicacies on the menu. This is definitely a must-try café when you are in town.
2. Sayyid Antique & Café

Once upon a time, this café was a place to find precious antiques for collectors. Now, it also acts as a place where people can find yummy food. As you walk in, it is hard not to notice the prominent number of grandfather clocks, Chinese antique glassware, old sewing machines, wooden carved furniture and also old lamps all around you. It is as if you have time travelled back to the '50s and '60s!
Aside from the vintage interior, this place also serves yummy halal food! We highly recommend the delicious Nyonya laksa and nasi lemak that is served fresh daily. The unforgettable scent of coconut milk will definitely get your tummy rumbling!
3. The Huskitory Café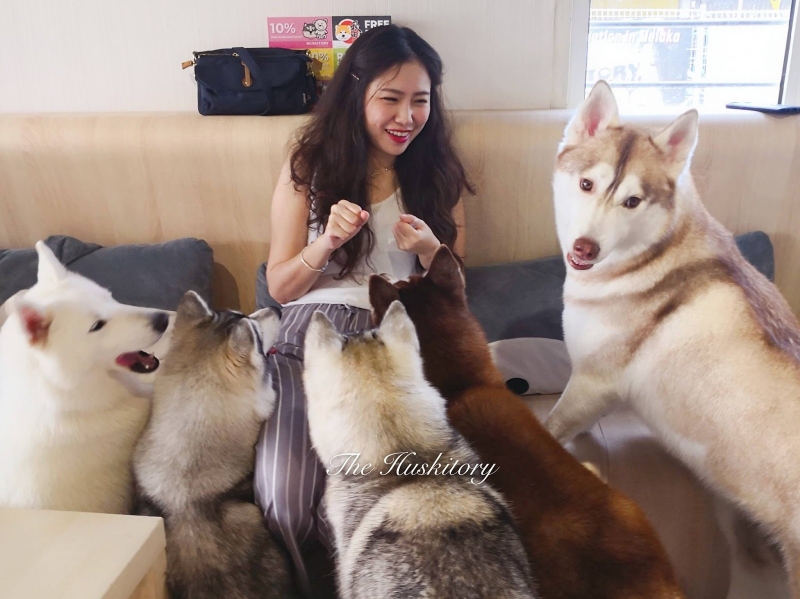 Husky fans unite! Melaka proudly presents to you the very first Husky-themed café in Malaysia. This café is essentially a husky heaven for those who love these clumsy cousins of the dire wolves. The huskies so furry and friendly, they're always up for a cuddle! So if you're looking for a well-spent afternoon, this is the place to be.
4. Truly Two Café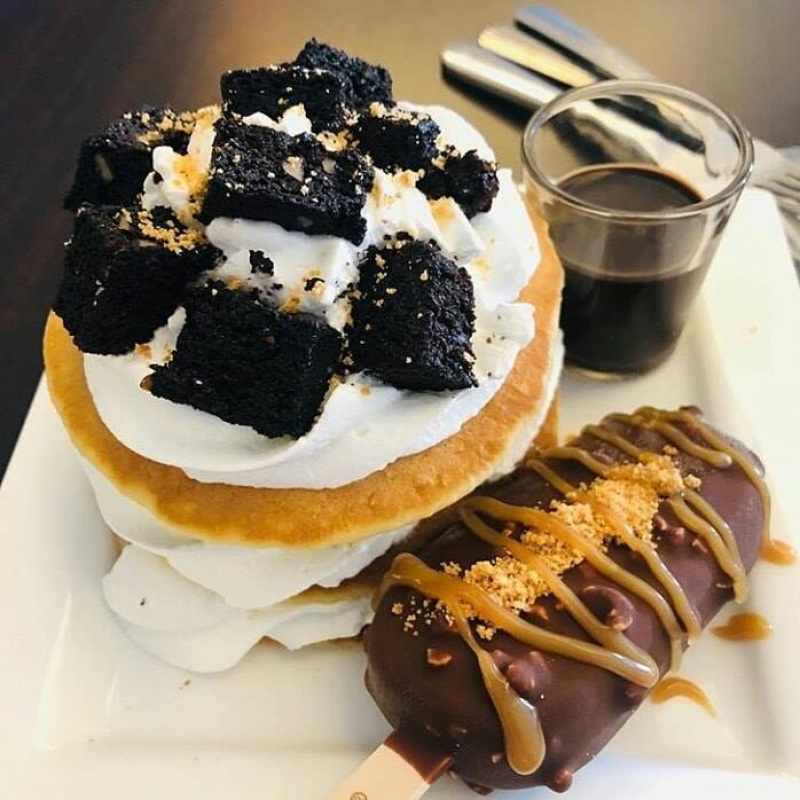 When you visit Truly Two Café, leave your diet plans at the door and fill yourself with their lip-smacking desserts. If you have ever dreamed of having desserts slathered with delicious customised sauces, you are at the right place. From your favourite chocolate treats to a monstrous jug of milkshake, there's something for everyone to enjoy. Just remember to always prepare a tissue in case you make a mess!
The presentation of each dessert is like having a fine dining course. It is very carefully placed and beautifully presented, making it very irresistible to capture that #yummy #dessert Instagram picture. It is almost too adorable to eat! Almost.
Nightlife and Bars
1. Alto Sky Lounge @ Hatten House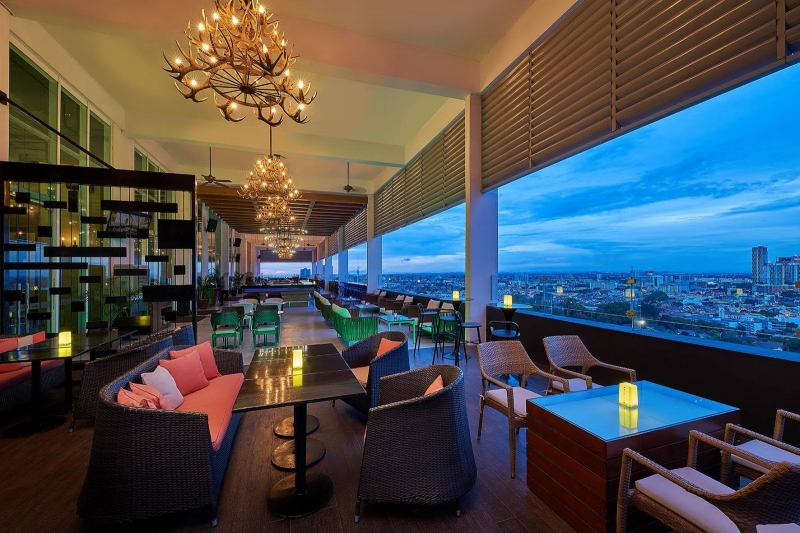 After a day of adventure around the historical city, it is time to let your hair down. The best way to unwind is by enjoying a great view while having some good food and drinks. Alto Sky Lounge is the latest dining hotspot that is located on the 22nd floor of the Hatten House Hotel. Not only will you be able to enjoy a good meal, you can also enjoy an incredible view from the al-fresco dining area What a perfect combination for a date!

The overall mood of the place also gives out a very posh and upscale ambience accompanied by great live music. What blew me away was the extensive choice of their in house cocktails and beverages. You will definitely be spoilt for choice.
2. The Old Merchant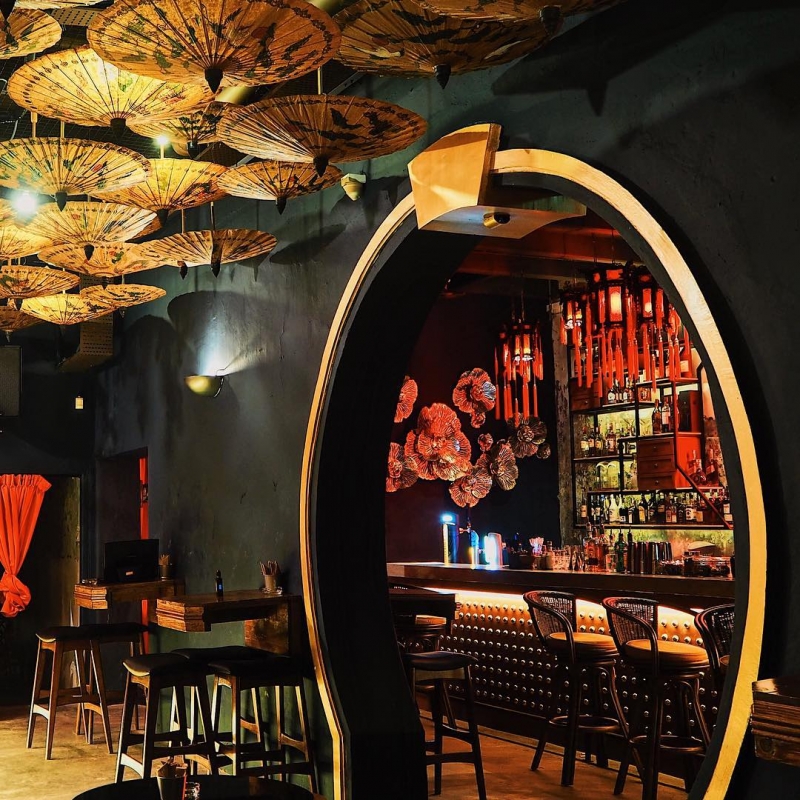 Visiting The Old Merchant is like visiting a movie set from an old Chinese movie. You will be surprised that what used to be a bank in the 1920s has now transformed into this stunning oriental-themed speakeasy bar. From the ceiling decorations to the furniture, you will find everything here on point to give you an immersive experience of a fictional setting of old Melaka.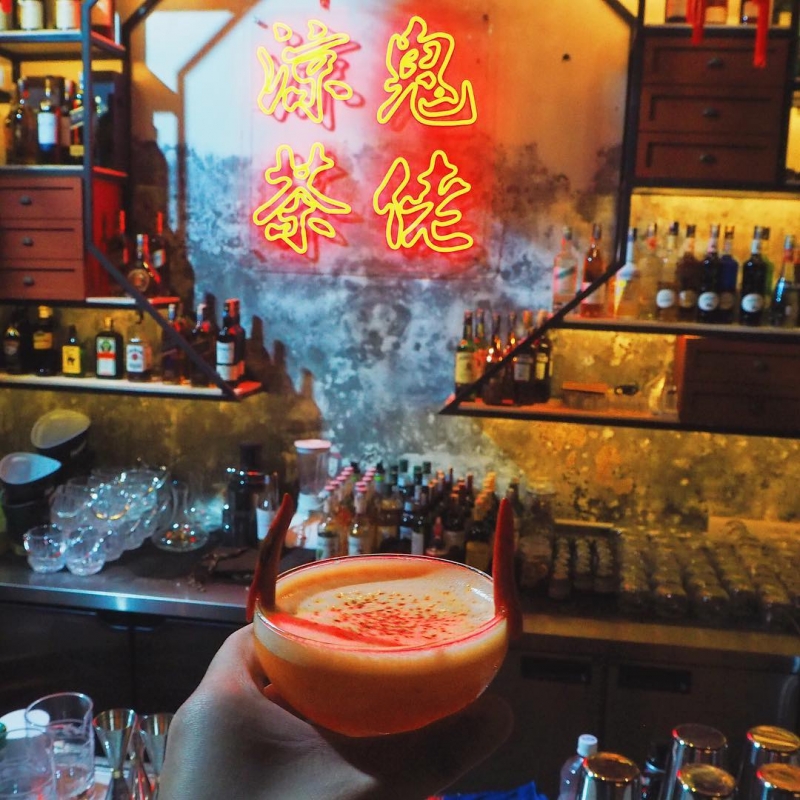 Not only is this place very #intsgramworthy, they also serve plenty of drinks! However, it comes with a twist though. Instead of your typical drinks with sweet, salty and tangy flavour, you will also find "spicy" drinks as an option here! Yes, I mean literally hot and spicy as they do include chilli and tabasco as a part of the ingredients in their signature cocktails. Before you say no, do give it a try and you may find it surprisingly very good.
3.    Ringo Retro Bar & Cafe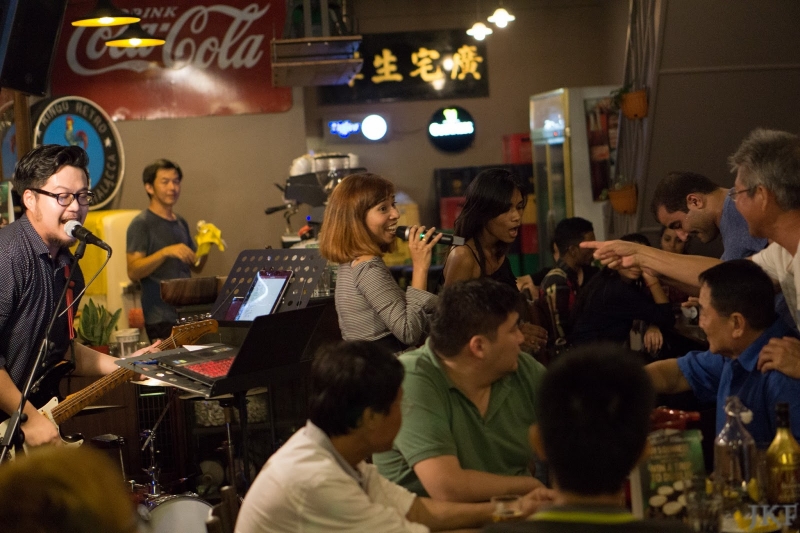 Think retro, think Ringo's. Ringo's retro décor gives a very subtle pre-war vibe. As you walk into the shop, you will find an extensive collection of historical memorabilia such as old beer posters, antiques, old coins, pre-war Malayan maps and plenty of photographs from the colonial era decorated along the wall and around the shop. This is a true collector's hideout at night. When you are here, try and spot the posters of the legendary Bruce Lee!
One thing you will also realise as you walk into Ringo's will be the live music band and the crowd singing along to it. The cheerful and energetic atmosphere here will certainly keep you entertained all night. With good music from the 70s – 90s and a good drink, I am sure you'll feel like getting up to dance as well!
Plenty to see and do
And there you have it. 12 new and hidden places for you to add to your next Melaka itinerary. Bit by bit the city is modernising while keeping traditions and historical places alive, allowing us to enjoy the best of both worlds. This makes Melaka a truly unique destination for all and it is not difficult to see why so many people love it. So, the next time you're here, don't forget to check these places out! You won't regret it!