If there's one trend these days that we can fully get behind, it's getting vaccinated. As Malaysia continues to battle the pandemic, clinical data has been released proving the effectiveness of the vaccines, not only in reducing the rate of transmission, but also in minimising the effects should a breakthrough infection occur. 
To date, nearly 50% of all adults in Malaysia have been fully vaccinated, a truly remarkable achievement. But more than just to get protected, vaccinations in Malaysia have also been quite an entertaining affair. 
After being cooped up at home for so long, some creative Malaysians have taken the opportunity to dress up for their vaccination appointments. And we don't mean dress up like a classy tux or sundress. We mean "Halloween-came-early" dress up! From Power Rangers to a health-conscious T-Rex, these are the best costumes Malaysians have worn for their vaccinations so far! 
1. Even a T-Rex needs protection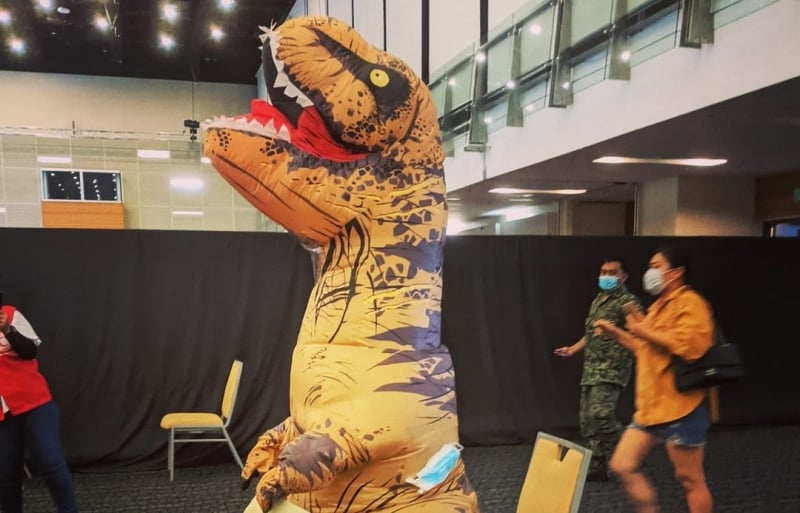 The costume that started it all: Back in July 2021, Kuching local Kenny Sia turned up for his vaccination appointment dressed from head to toe in a full-body T-Rex suit! As Sia went along the line to get his vaccination, he attracted the attention of plenty of the people at the centre, as well as the medical officers on duty. 
He soon went viral and ever since, it's safe to say that plenty of Malaysians have taken inspiration from his eye-catching #VaccinationDay outfit. 
2. Naruto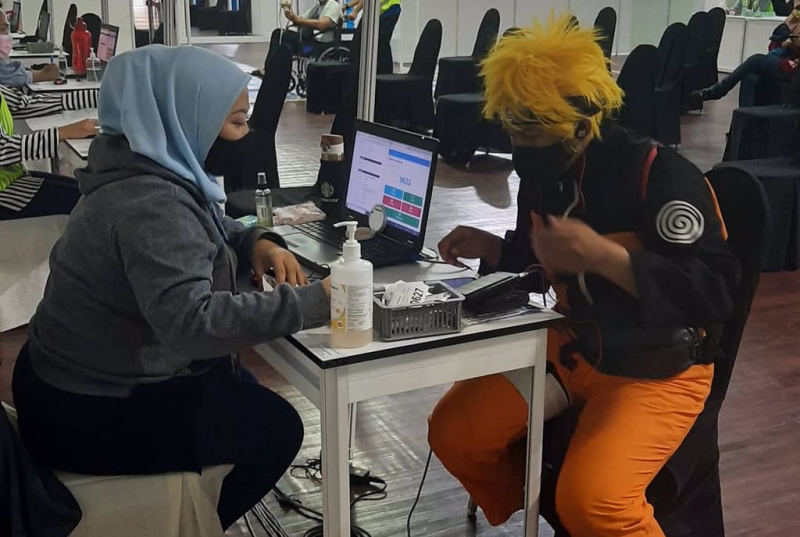 I guess even ninjas need vaccine-no-jutsu during these times! 
3. Tanjiro takes some time off from slaying demons to get protected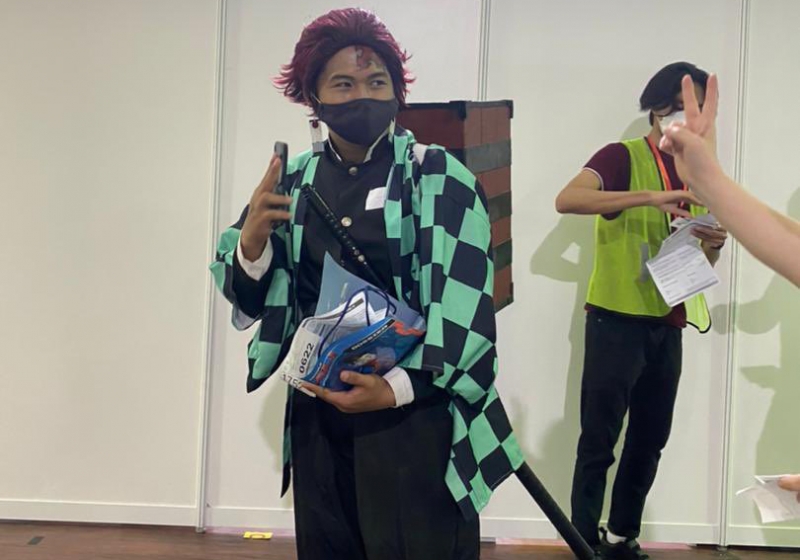 Erm, where's Nezuko though? Asking for a friend. 
4. Valak the Nun
— anthraxxx781 (@anthraxxx781) August 16, 2021
If even The Nun cares enough to get vaccinated, so should you! 
5. A random Chinese vampire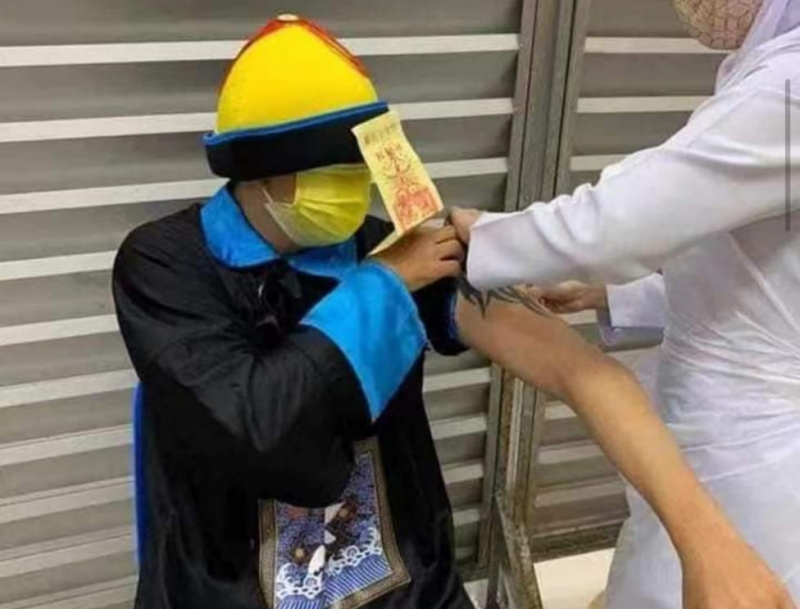 Someone call a Chinese sifu, please! And yes, this Malaysian hopped all the way to the vaccination station. Talk about dedication! 
6. I'm guessing she's a princess from the old dynasty
— anthraxxx781 (@anthraxxx781) August 16, 2021
Her hanfu (traditional Chinese clothing) do be slaying though!
7. The Red Ranger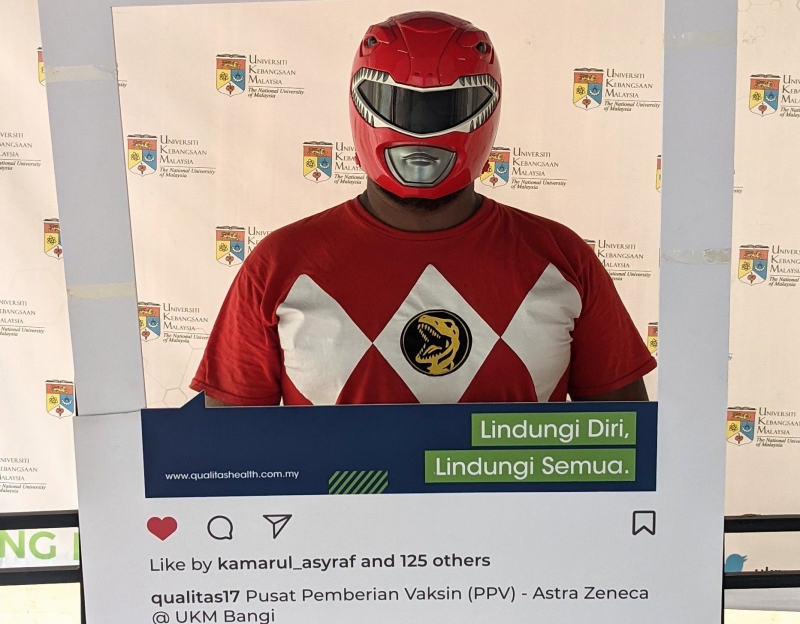 Mighty Morphin'? More like mighty vaccine! 
8. Even Ultraman needs a boost in fighting the virus!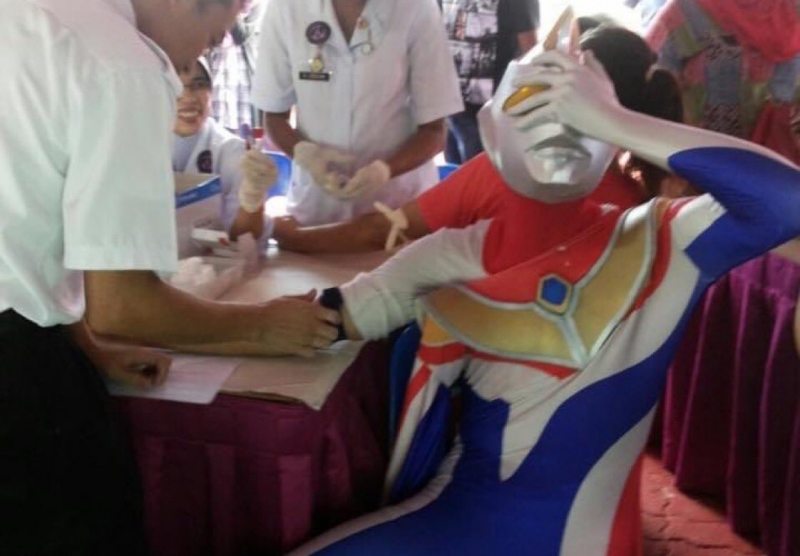 Can someone tell me WHICH Ultraman this is? I'm confused!
9. A…pontianak… -gulp-!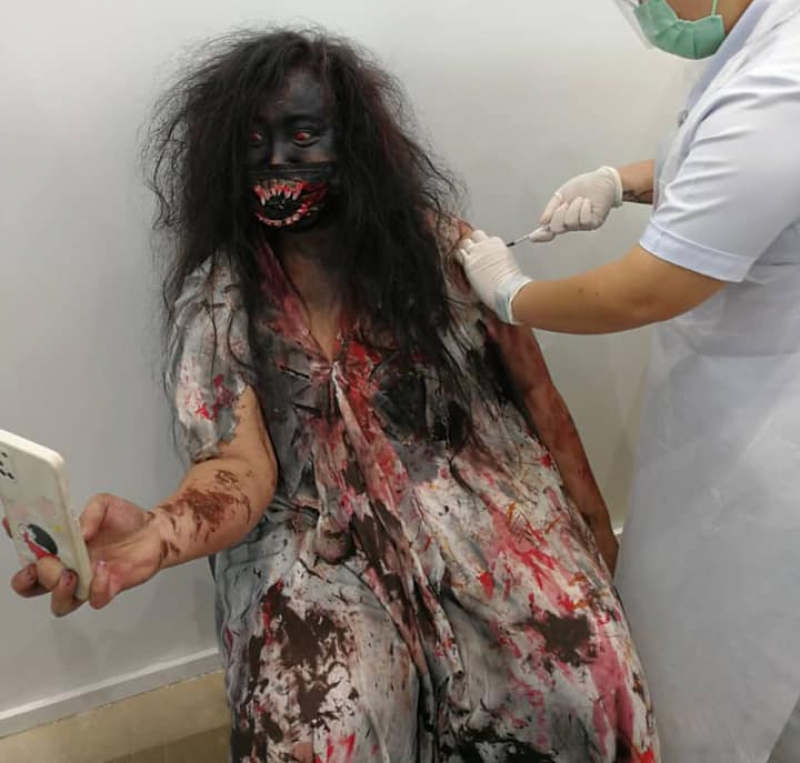 Nothing funny to say here, but can you imagine the ride to the vaccination centre?
10. Kylo Ren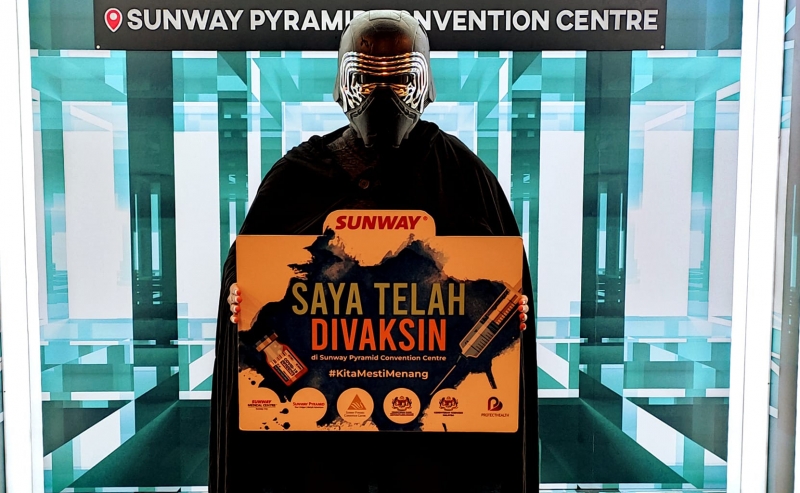 He knew what he must do and he certainly had the strength to get vaccinated!
11. Mickey!?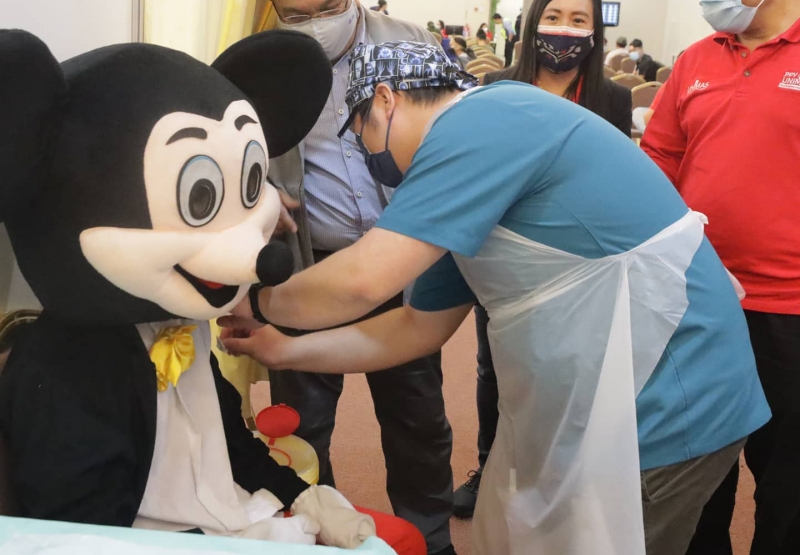 We hope this means there'll be more Disney+ shows soon! 
12. V but not the BTS Member
@ PPV PTP pic.twitter.com/SA8SPH9WYm

— mmahamax (@SelamatPalestin) August 16, 2021
Ideas are bulletproof. But you still need to get vaccinated against the virus. 
13. The God of Prosperity himself!
I wonder if he gave gold ingots to the PPV staff! 
So far, these are our favourite costumes Malaysians have seen at PPVs. Have you spotted any amusing costumes/cosplayers during your vaccination appointments? If so, don't forget to share your photos with us on our Facebook page! 
Also read: Here's Your First Sneak Peek of The New Genting SkyWorlds Theme Park!