Just like that, the 2020 Tokyo Olympics has come and gone. The Olympic Games this year have been unique, to say the least. Empty stadiums, COVID-19 preventative measures, and an ongoing pandemic cast some gloomy clouds over the long-awaited summer event. 
Despite the dampened atmosphere, the Olympics have still managed to deliver some truly memorable moments! Here are Malaysia's most memorable moments at the 2020 Tokyo Olympics! 
1. Lee Zii Jia and Goh Liu Ying leading out the Malaysian contingent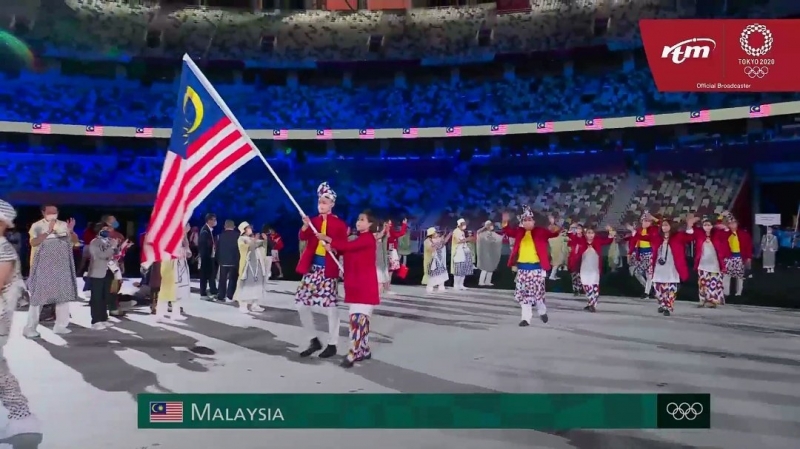 It all started with the opening ceremony on 23 July 2021. After what felt like a century-long wait, Malaysia finally announced their arrival at the 2020 Tokyo Olympics! Led by national shuttlers Lee Zii Jia (trust me, more on him later!) and Goh Liu Ying, our Olympians dazzled the world with their ensemble of vibrant colours. 
As our athletes proudly marched forward, the Jalur Gemilang fluttering in the air, I'm sure many of us couldn't help but feel an immense sense of pride. 
2. Aaron Chia and Soh Wooi Yik taking the bronze medal in badminton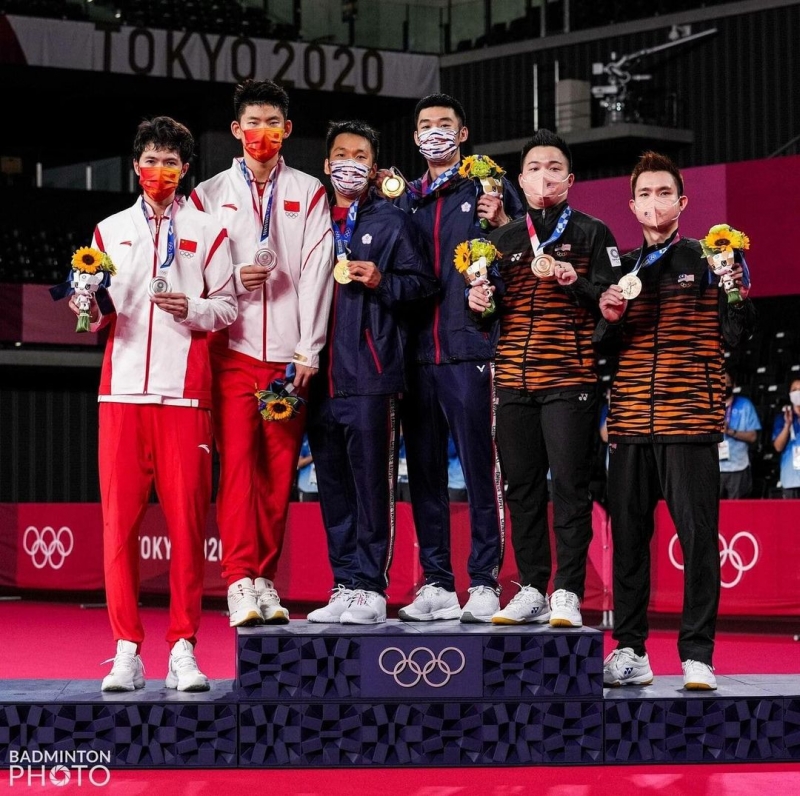 Malaysia's very first medal at the 2020 Tokyo Olympics came courtesy of our badminton men's doubles pairing of Aaron Chia and Soh Wooi Yik. Despite this being their very first experience of the Olympics, our men's doubles pairing did us all proud by bagging the bronze medal. 
The World No. 8 pair, whose previous achievements include gold at the 2019 Southeast Asian Games and silver at the 2019 All-England Championships, went on an incredible journey as they knocked out the current World No. 1 pairing of Gideon – Sukamuljo (Indonesia) before dispatching former Olympic champions Setiawan – Ahsan (also of Indonesia) in a nail-biting match to claim the bronze medal. 
3. The birth of Shattlehearts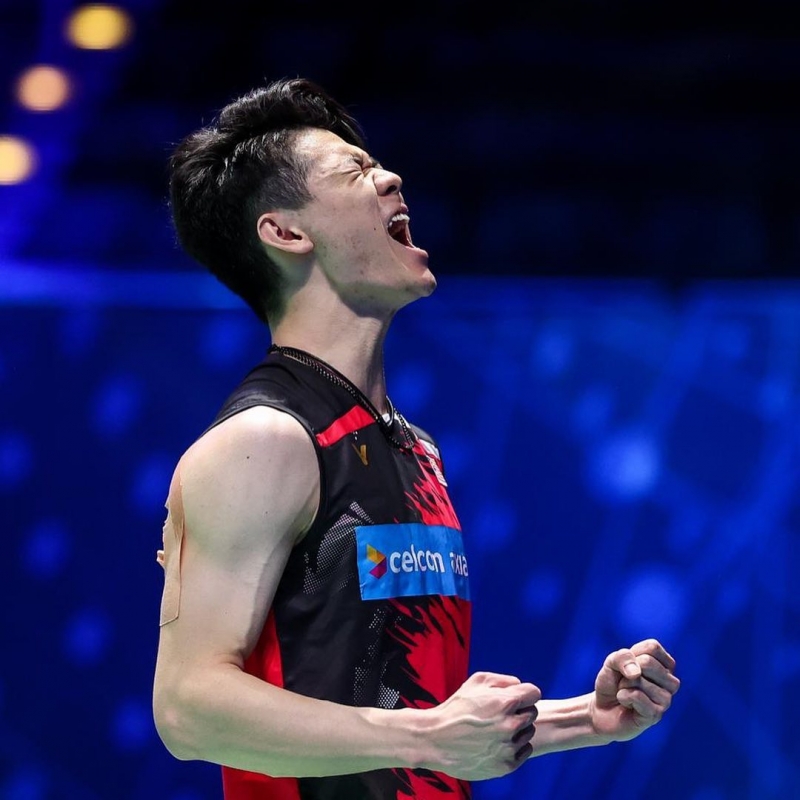 Badminton is to Malaysia as football is to Brazil. Malaysia has always been blessed with generational badminton superstars. From the Sidek Brothers to Muhammad Hafiz Hisham to the legendary Dato' Lee Chong Wei, our string of world-class shuttlers exemplify our country's love for the sport. 
It would seem that, after Tokyo 2020, the next person to pick up this mantle is Lee Zii Jia. Despite bowing out in the Round of 16, Lee Zii Jia gave an incredible account of himself. Not only did he storm into the knockout`stage with relative ease, he also dominated his opponent, Chen Long, in the first round before finally running out of steam.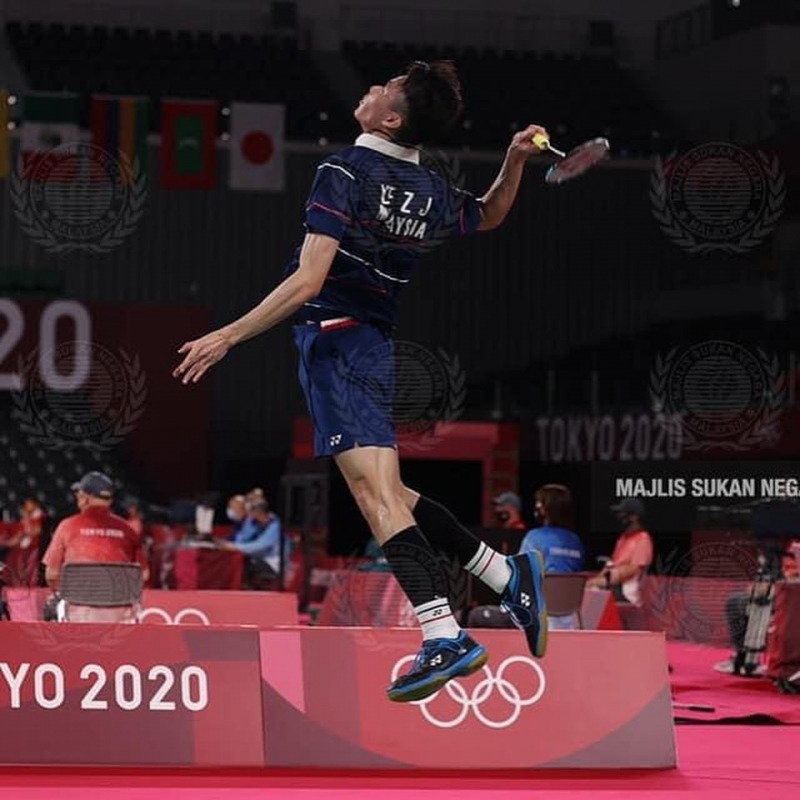 (Chen Long, by the way, is a former World Champion, former World No. 1, and former Olympic gold medalist). 
While Lee Zii Jia did not return from Tokyo with a medal, he surely won the hearts of Malaysians. In fact, thanks to K-Pop stan culture, Lee Zii Jia's performance at the Olympics also gave birth to Shattlehearts, his "unofficial fandom"! We can go on and on about Lee Zii Jia, but I'm sure we'll have more chances to talk about Malaysia's latest badminton sweetheart in future! 
4. Tan Boon Heong being a whole mood 
Speaking of Lee Zii Jia, while we were all anxiously following his matches, a familiar presence was there to guide us all through the experience. That was none other than legendary Men's Double's player Tan Boon Heong!
Appearing as a guest commentator for Astro Arena, Tan Boon Heong entertained us with his wholesome antics and no-nonsense commentary. He repeatedly told us all to chill, relax, and pray as he, together with all of us, cheered Lee Zii Jia and our other athletes on. 
Even after the badminton events concluded, Tan Boon Heong continued to show love for our athletes by posting updates on TikTok. This includes the hilarious video where he completely missed the moment our national cyclist, Azizulhasni Awang, won the silver medal! Never change, Boon Heong, never change! 
5. Dato' Azizulhasni Awang's silver medal at the Men's Keirin event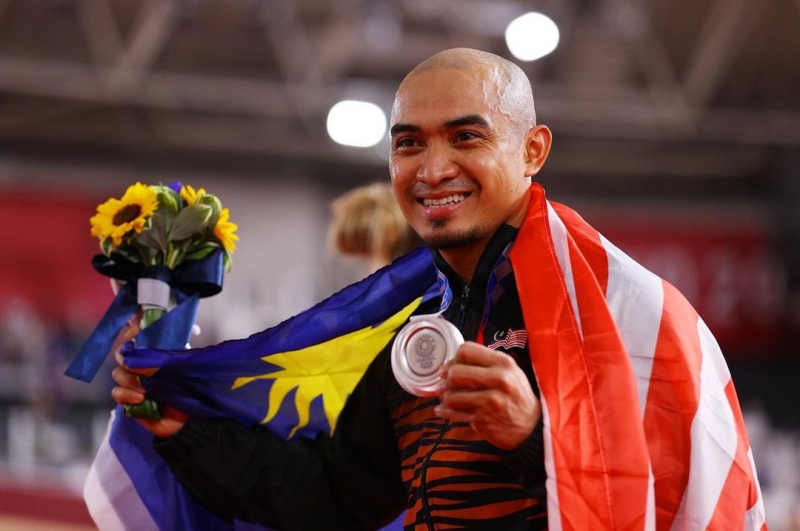 On the subject of Dato' Azizulhasni Awang, on the final day of the 2020 Tokyo Olympics, our beloved "Pocket Rocket Man" brought home Malaysia's second medal of the Games, finishing second in the final of the Men's Keirin event. 
What made Malaysians even more touched was the interview after the presentation. A tearful Awang admitted that his father was actually in hospital due to a mild stroke and that he couldn't be with his father because he had to focus on the Olympics and put his country first. 
Thank you for your sacrifice, Dato'! We are all so proud of you and I'm sure your family is too! We hope that your father recovers soon! 
6. Shah Firdaus Sahrom showing us the definition of grit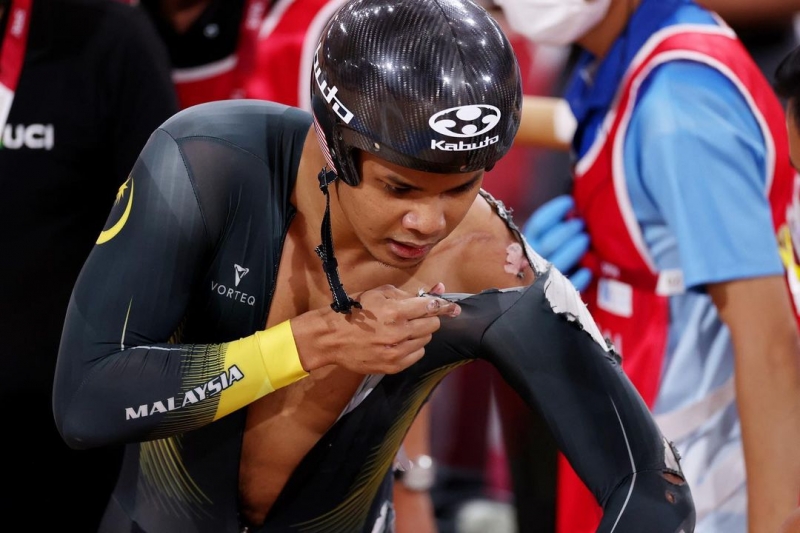 Our next memorable moment comes also from the Men's Keirin event. While all the focus is on Dato' Azizulhasni Awang, another up and coming cyclist Malaysians need to take note of in future is Shah Firdaus Sahrom. 
Despite this being his first Olympics, the 25-year old exceeded all expectations and made it all the way to quarter-finals. But it is not his achievement that got every Malaysian talking. It was his spirit.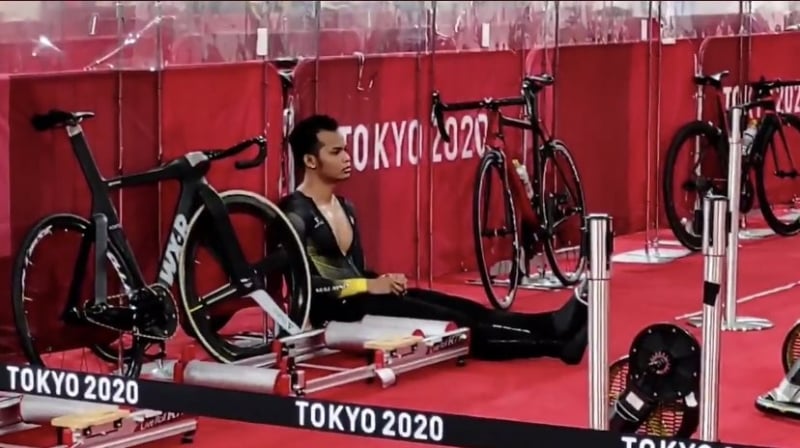 You see, during the first round, Shah Firdaus was involved in a horrific accident and had to be taken to the hospital for treatment. You probably didn't know that because despite suffering the injury, our national cyclist refused to give up and stormed into the quarter-finals before he was rushed to Juntendo University Shizuoka Hospital. 
The story doesn't even end there. Despite being injured, Shah Firdaus insisted on competing the next day. Even though he finished last, his spirit, grit, and fight was truly an inspirational message to never give up! Come back stronger, Shah! 
7. Khairul Anuar's sensational comeback win in the Men's Archery event
Khairul Anuar secures Olympic archery ticket for Malaysia #nst170https://t.co/3DBKTI6rID pic.twitter.com/XoDGnaucDj

— New Straits Times (@NST_Online) November 8, 2015
Shah Firdaus wasn't the only Malaysian who refused to give up though! In the Men's Archery event, our national archer, Khairul Anuar, pulled off one of the greatest upsets at the event! In the first round match against Antti Vikstrom of Finland, Khairul found himself 1-5 done and on the verge of defeat. 
However, instead of throwing in the towel, the 29-year old staged a sensational comeback to emerge victorious with a scoreline of 6-5! The reward for his nerves of steel was a place in the Last 16 Round of the Men's Archery event. Even though he bowed out in the round, I'll never forget the rush I felt watching the incredible turnaround before my eyes! 
8. Pandelela unleashing her inner-Malaysian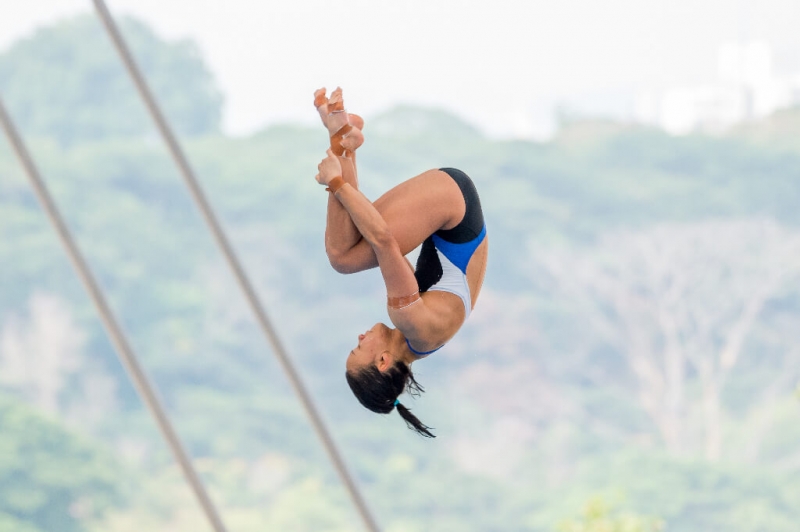 For most sports fans in Malaysia, national diver Pandelela Rinong needs no introduction. Since winning bronze and silver at the 2012 London and 2016 Rio Olympics respectively, all eyes were on the Sarawakian as she looked to deliver Malaysia's first-ever gold medal at the Olympics. 
She came close, reaching the final of the 10m Platform Diving event but ultimately came up short. Despite this, she provided plenty of memorable moments which reminded us why she's so lovable in the first place. The most iconic of which was during the synchronised diving event, in which she partnered with Leong Mun Yee. 
😂😂😂 https://t.co/SwL7zt9x6N pic.twitter.com/JIREzbVN1n

— syiqah (@syqhramli) July 27, 2021
After seeing the score of their fifth round dive, Pandelela seemed to react by uttering the word "babi" in frustration. This amusing moment was caught on camera and Malaysians all commented on how relatable that felt! 
Also read: Bengoh Range: The Breathtaking Hidden Jurassic Park Of Sarawak
9. Dhabitah Sabri's wholesome smile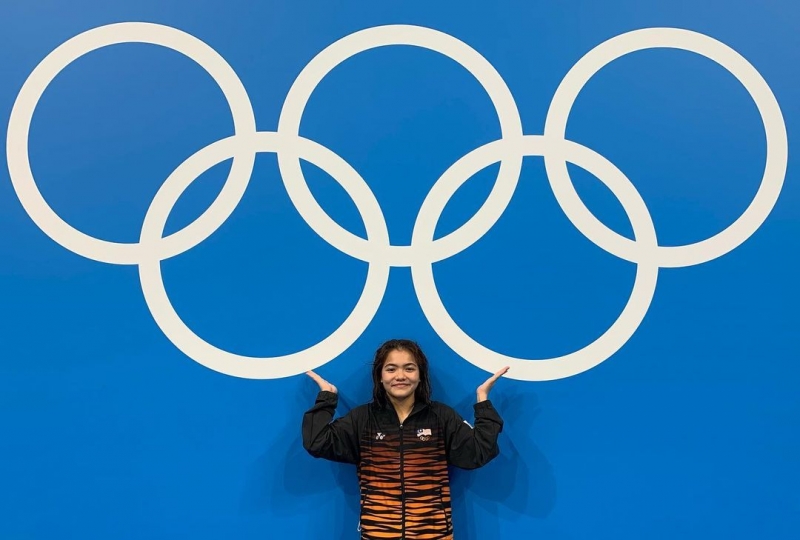 Nur Dhabitah binti Sabri: That's a name you'll likely be hearing often as we approach the 2024 Olympics in Paris. The 22-year old diver took part in only her second ever Olympics and gave a great account of herself, finishing fourth and just narrowly missing out on the bronze medal in the 3m springboard dive final. 
Despite this, she melted the hearts of Malaysians with her trademark warm smile. In line with stan-culture nowadays, netizens also dug up old footage of Dhabitah looking longingly at a doll during the medal presentation at the 2018 Asian Games and Malaysians on TikTok couldn't help but let out an audible "aw". 
Onwards to Paris 2024! 
And there you have it: A quick recap of the nine most memorable moments for Malaysians in the 2020 Tokyo Olympics. Regardless of the medal count, it's safe to say that our athletes have all done us immensely proud! Thank you for your hard work and sacrifice! Malaysia Boleh!