Continued from: Part 1
Day 2 (Western Kyoto): Breakfast at Nishiki Market → Nijo Castle → Arashiyama Bamboo Forest→ Tofu Kaiseki Lunch  → Kimono Forest → Gion Night Walking Tour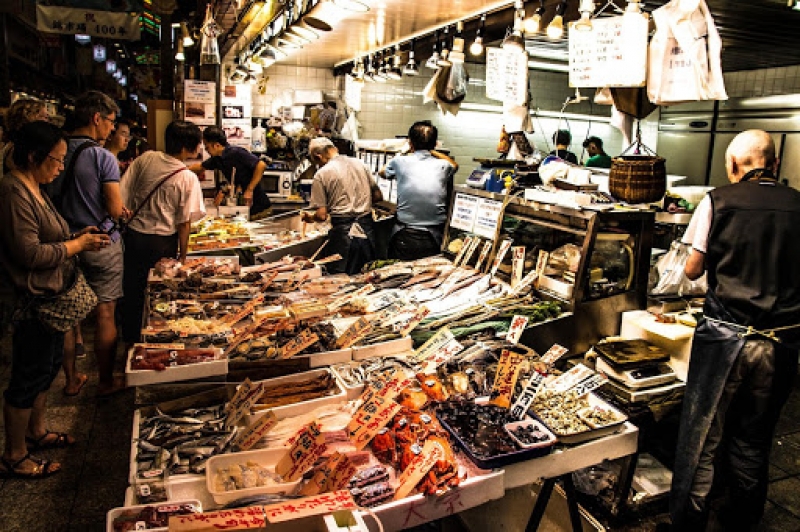 Skip your hotel breakfast (I know, it's hard for me too) and head to Nishiki Market by 10 a.m. to have an awesome local breakfast instead. Dubbed 'The Kitchen of Kyoto', the market was founded in 1615 and offers some authentic Kyoto specialties!
The market spans six blocks with over 150 stores selling food-related items ranging from dry groceries, fresh seafood to ready-to-eat items. Think sashimi sticks, tofu doughnuts, green tea-everything, things-on-a-stick, and well, you get the gist. Do note that the market doesn't open on Wednesdays and Sundays.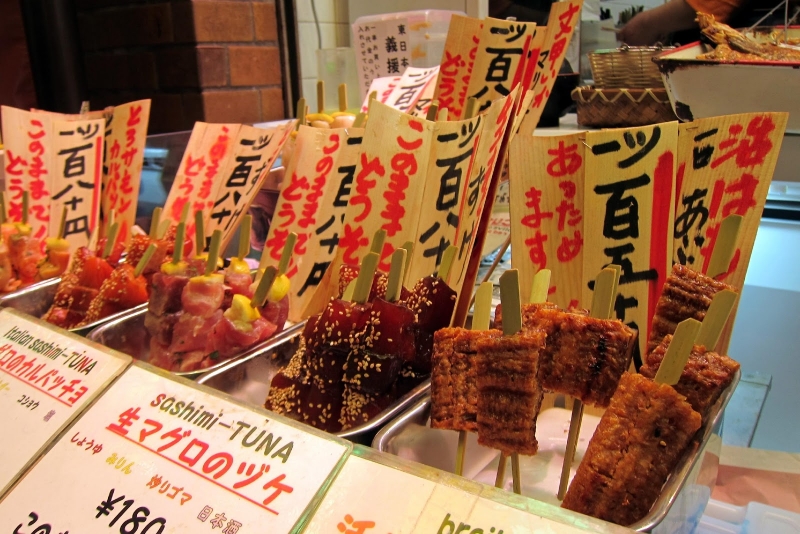 After stuffing your face silly, make your way to Nijo Castle, a UNESCO World Heritage Site in Central Kyoto. Built in 1603, this was the headquarters of Tokugawa Ieyasu, the first Shogun in Japan. Not surprisingly there are plenty of magnificent paintings, carvings and architecture in this castle that showcases the influence of the shogunate during the Edo era.
A quirky attraction of the castle is also its nightingale floors, which squeak at the slightest footstep. Supposedly, these floors were the only internal defense to alert the castle guardians of intruders.
Outside, with over 400 cherry blossom trees on the castle grounds, Nijo Castle also offers a kaleidoscope of colours with excellent views, especially during spring. The admission fee is 600 JPY (RM22).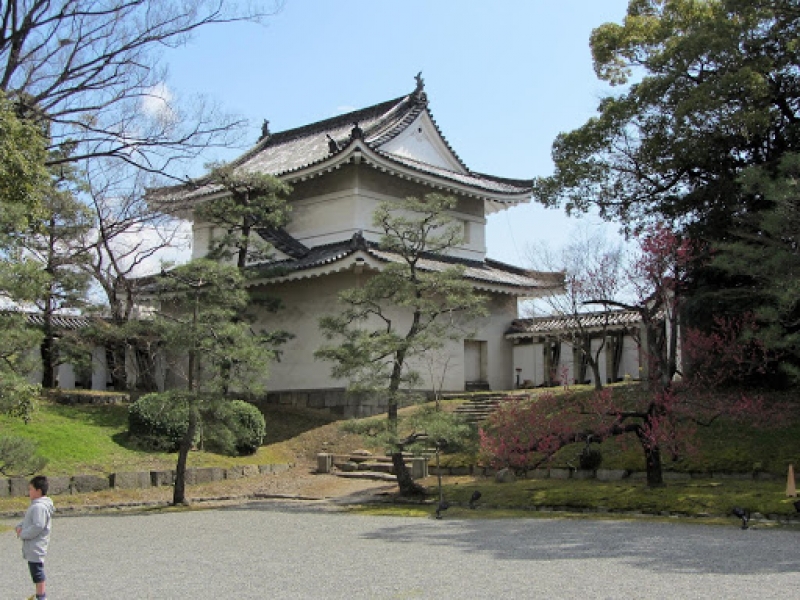 Next, make your way to the enigmatic Arashiyama Bamboo Groves. The forest is the quintessential landmark of the Arashiyama district and is a National Historic Site. What's more, it is also a designated National Place of Scenic Beauty. To avoid the crowds, try visiting on a weekday.
The towering bamboo stalks are truly a magical sight, rivalled only by the Fushimi Inari Taisha. Bamboo is an important aspect of Japanese culture, symbolising longevity and purity. In fact, many Japanese dishes feature bamboo shoots as an ingredient.
Hence, walking among the bamboo stalks swaying against each other will give you an idea of how much this serene grove means to the Japanese. The natural sound of bamboo stalks swaying in the wind is officially one of Japan's "100 Soundscapes".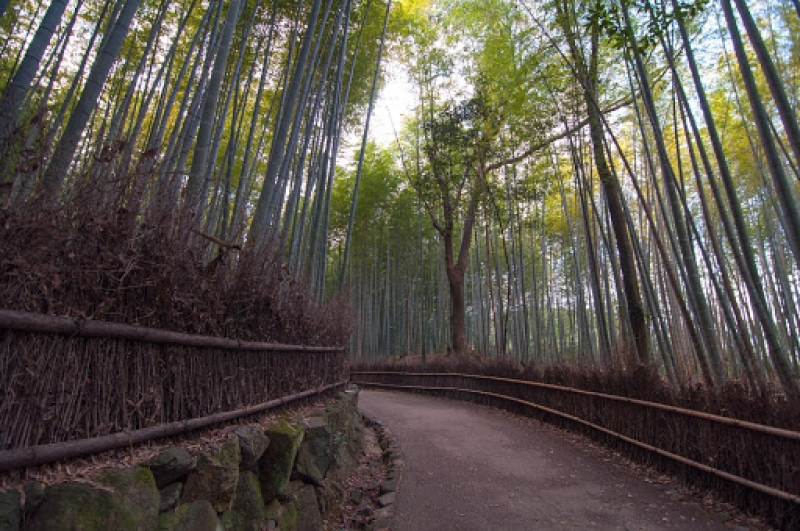 While you're in the bamboo grove, grab this opportunity to dine at the highly acclaimed tofu kaiseki restaurant, Shoraian. Tofu is one of Kyoto's specialty foods and Shoraian serves some of the finest tofu in Arashiyama.
Getting to the restaurant is, however, not easy as it's nestled on the side of a mountain overlooking the Oi River and it's only accessible by foot. But, the unforgettable dining experience you'll get in this cosy restaurant will be worth it.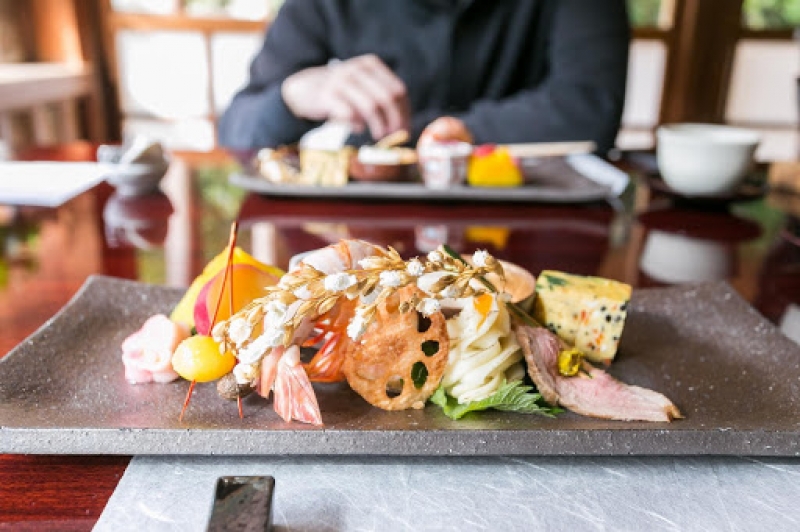 When the sun sets in Arashiyama, make your way to the Kimono Forest (free admission), located near Arashiyama Station. The forest consists of over 600 two-meter tall cylinders with colourful, kyo yuzen-patterned kimono textiles. The installations are an homage by artist Yasumichi Morita to honour the Kameda Tomisome Factory which founded the kyo yuzen pattern during the Taisho era (1912-1926).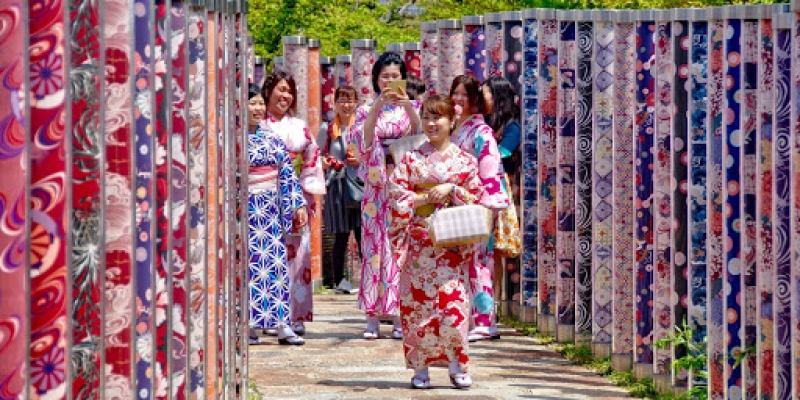 If you're staying at the Gion district, we highly recommend you to go on a Gion Night Walking Tour. This is when the historic district comes alive with its geisha culture, entertainment and nightlife. You'll also be able to find plenty of eateries and bars here to spend your evening at.
Day 3 (Northern Kyoto): Philosopher's Path → Ginkaku-Ji → Wild Boar Hotpot Lunch→ Kyoto Imperial Palace → Kinkakuji Temple → Ryoan-Ji → Toji-In → Fire Ramen Dinner
Today, we'll be visiting yet more temples and shrines in the northern part of Kyoto. First off, let's start by visiting the scenic canal-side Philosopher's Path (Tetsugaku-no-Michi). The lush cherry blossoms along the canal will attract a lot of crowds during hanami, so make sure you arrive here early for a more peaceful and quiet morning walk!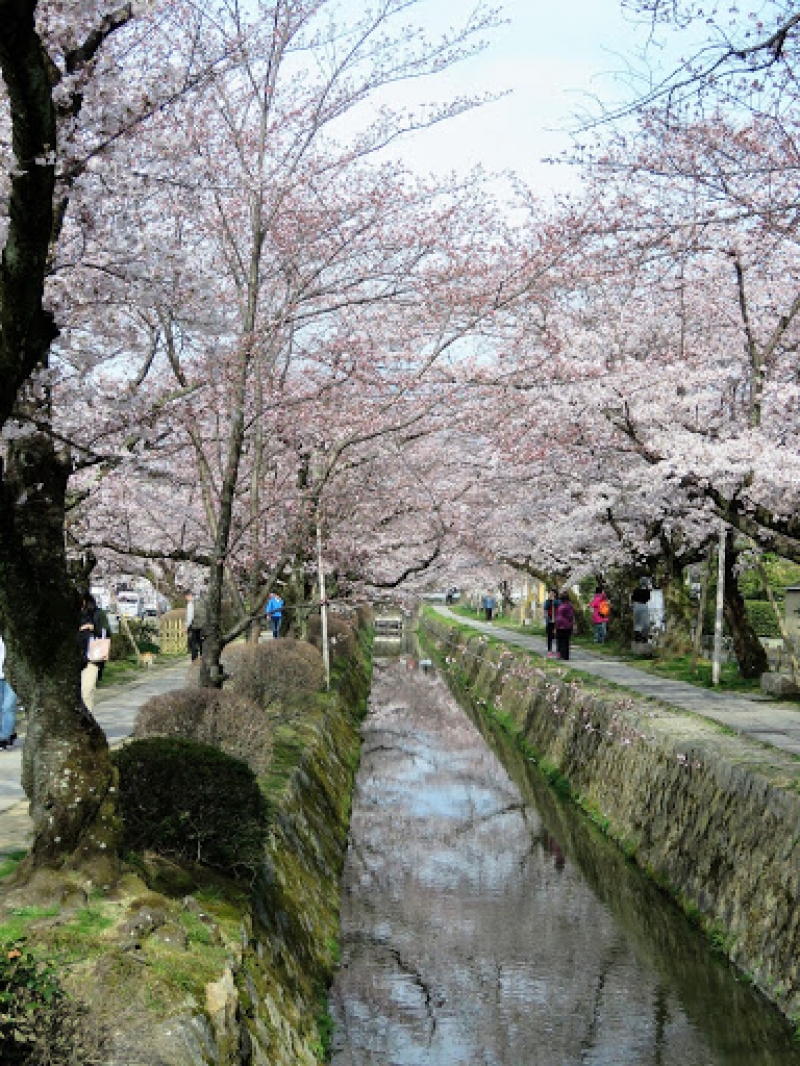 Then, head over to Ginkaku-ji (Temple of the Silver Pavilion), a UNESCO World Heritage Site and the second most famous temple in Kyoto.  It was built by Ashikaga Yoshimasa, the 8th Shogun of the Ashikaga Shogunate as his retirement villa and was then turned into a Zen Buddhist temple after his death. Admission fee is 500 JPY (RM18).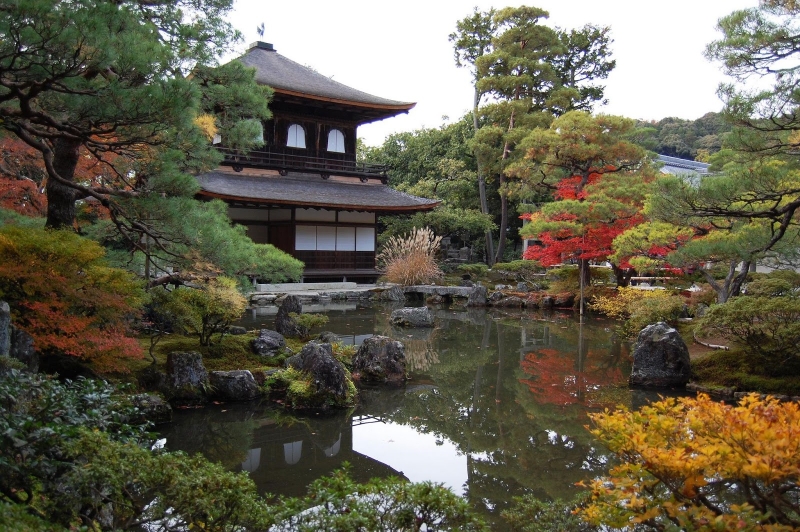 If you're in Kyoto between mid-November to mid-March, go to Hatakaku Restaurant to taste botan nabe, a wild boar hot pot dish which originated from the mountainous areas in rural Japan.
This staple dish is a winter delicacy that was invented 100 years ago by Hatakaku's former owner. The meat is thinly sliced and arranged into a beautiful, elegant flower. Do make a reservation ahead of time.
Other than that, just a few minutes walk away from Hatakaku Restaurant lies the Kyoto Imperial Palace (free admission). This is a must-visit attraction for you to understand the history of Japan and to see the 500-year long official residence of Japan's royal family, dating back to the late 8th century.
The palace is located within the Kyoto Gyoen National Park (Imperial Palace Park), so expect hundreds of cherry blossoms during hanami. But, the real highlight in this park is the weeping cherry trees (shidare-sakura) beside Konoe Pond at the northern end. Get your cameras ready!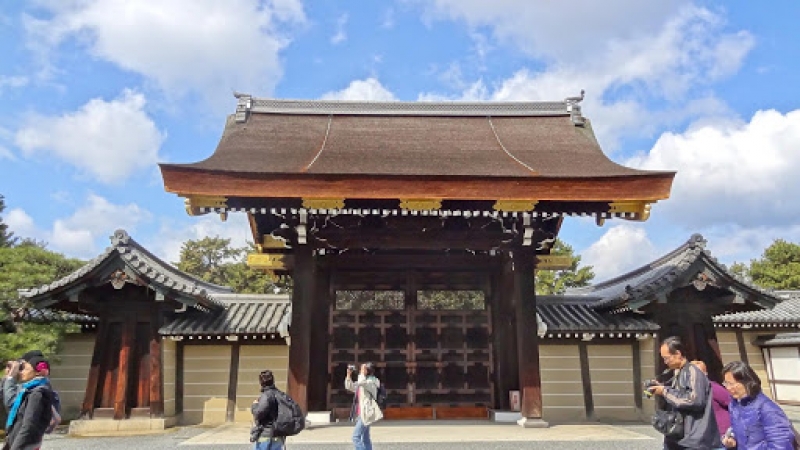 Kinkaku-ji (Temple of the Golden Pavilion), another UNESCO World Heritage Site, is the most popular and most photographed temple in Kyoto. The majestic building is reflected on a mirror pond within a Zen garden, resulting in a surreal view. Apart from that, Kinkaku-ji is a shariden, a Buddhist hall containing relics of Buddha and it is believed that it represents the Pure Land of Buddha in the world. Admission fee is 400 JPY (RM14).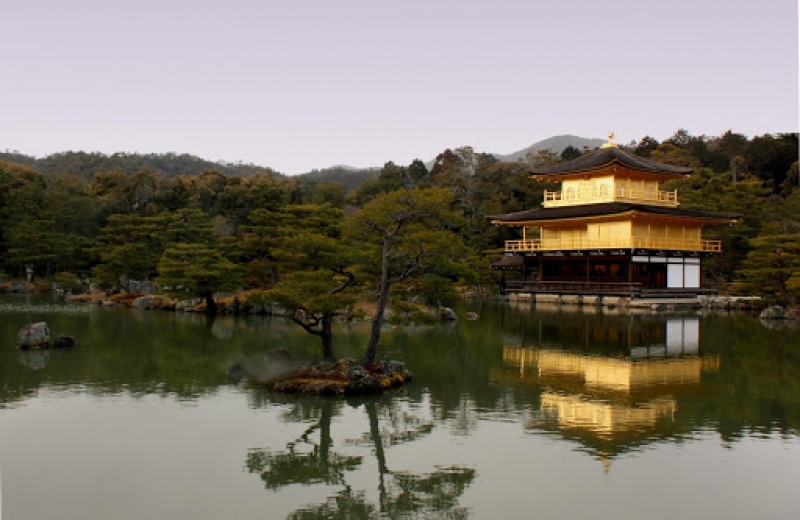 A 20-minute walk from Kinkaku-ji lies the most popular Zen rock garden in Japan, Ryoan-ji. Listed as a UNESCO World Heritage Site, Ryoan-ji is mysterious for having no record of its construction date or designer.
The great thing about this place is that you have a riddle to solve here! There are a total of 15 rocks in the garden, but regardless of where you view them from, at least one of the rocks will be hidden from view. The riddle then is to find all 15 rocks from the verandah of the main temple. Good luck! Admission fee is 600 JPY (RM22).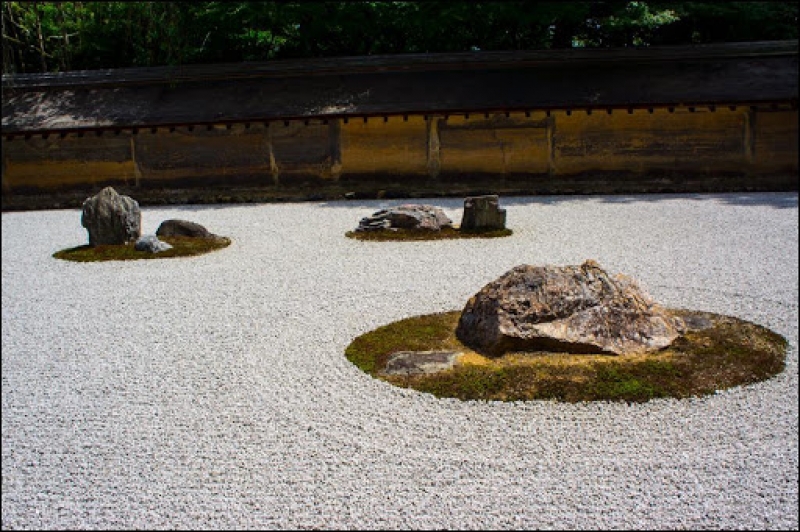 Next, make your way to Toji-In Temple, a mere 7-minute walk from Ryoan-Ji. This hidden gem is home to a Japanese Zen garden which is divided into the eastern and western parts. Two beautiful ponds: one shaped like the Kanji character for 'heart', and one shaped like a lotus flower, adorn the floral garden.
On the nearby hill, Seiren-tei, the temple's teahouse, stands gracefully. It is one of the oldest teahouses in the whole of Japan. So, if you want a serene and peaceful afternoon, this is the place to unwind from the crowded touristy spots.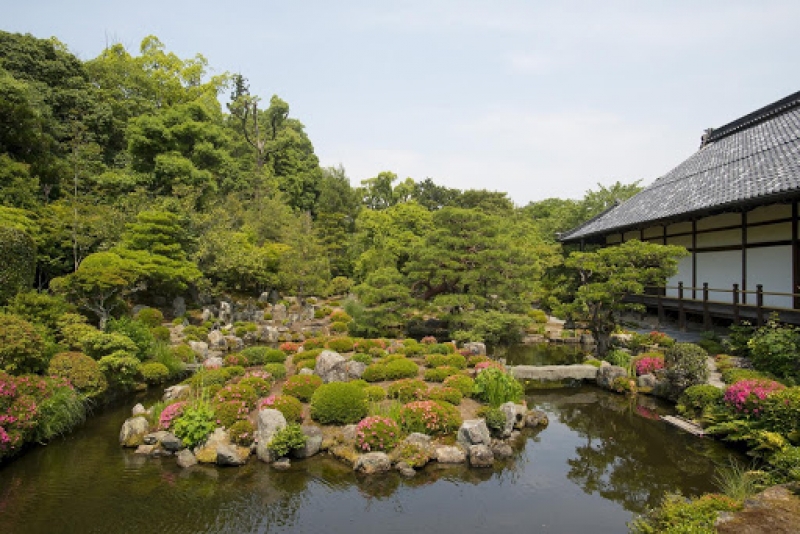 And that concludes your temple run in Kyoto! For dinner, we recommend trying the theatrical Kyoto fire ramen in Menbakaichidai Fire Ramen. You will get a bowl of ramen topped with kujo-negi (a type of local green onion). The wow factor here is that the cook will pour hot oil on the ramen, creating a tower of fire. All this happens right in front of your face!
Don't worry, your eyebrows will still be there and your dinner will be ready in no time! Just follow the required safety precautions and you'll have a memorable dinner to remember. The price of Fire Ramen starts at 1,250 JPY (RM46).
Day 4 (Seaside Kyoto): The Boathouses of Ine
Today, we're going to venture out into the lesser-known 'Kyoto By The Sea'. Hope you had a good sleep after the fiery ramen last night because we're going on a 3-hour journey to Ine District, a small seaside port town in northern Kyoto.
Catch the earliest train from Kyoto Station to Amanohashidate (2 and a half hour journey). Then, take a bus from Amanohashidate to Ine (1 hour).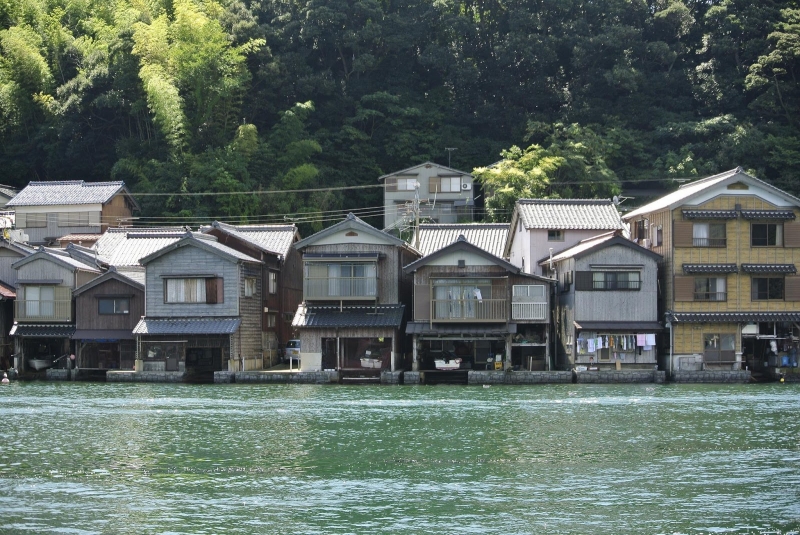 Known as The Venice of Kyoto, Ine is famous for its 200 floating boathouses (Funaya) as well as its mountainous area. Funaya serves many purposes such as storage for boats, household goods and also as a living space.
The list of things you can do here is endless. You can sign up for sightseeing boat tours, kayaking, fishing, and more.
One thing's for sure: the Ine District will present to you a whole different side of Kyoto. And it will simply leave you enamoured. It's easy to fall in love with this cosy seaside town, so just make sure to return to the mainland on time to catch your flight home.
Kyoto, best-preserved ancient city
The city of Kyoto is undoubtedly one of the most culturally significant places in the world, blessed with breathtaking natural beauty and rich history. You might even realise that spending 4 days here is not enough to explore it in its entirety. Now that you have an idea of what Kyoto has to offer, it's time to experience the charming city for yourself!