There's nothing as universally loved in the culinary universe as burgers. You will almost certainly find some variation of this classic favourite even in the most far-flung corners of the world! And of course, there are plenty of different options to choose from in Malaysia, specifically in the bustling Klang Valley.
From the usual fast food chains and saucy 'Ramli' burgers to more high-end gourmet burgers and localised flavours, there's probably a type of burger in the Klang Valley for everyone. In fact, in recent years, Malaysians' love for artisan burgers have been on a steady rise in KL, leading to a myriad of new, exciting burger joints popping up every few weeks.
If you're craving a good ol' burger, then you'll definitely want to save this list because here are 7 must-try burger joints in the Klang Valley for some truly awesome burgers! Bon appetit!
Kaw Kaw Burger Wangsa Maju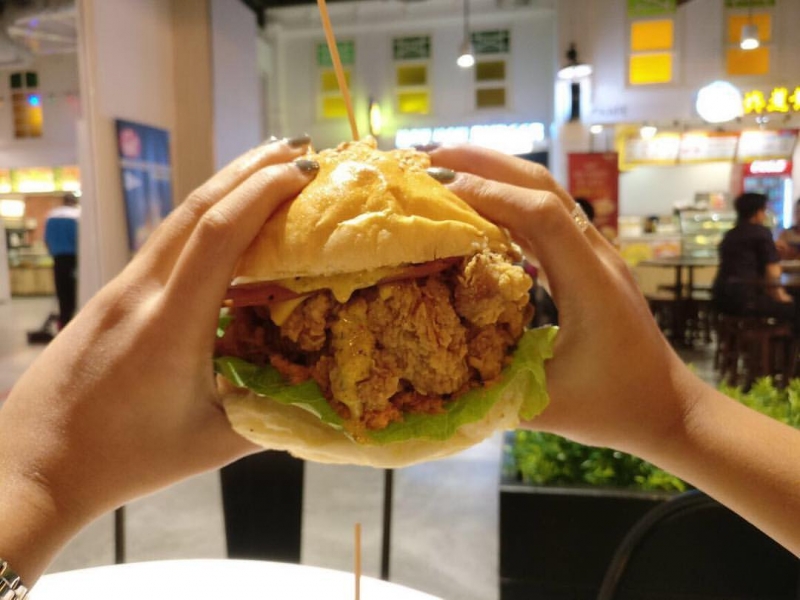 With a menu consisting of mostly unique gourmet burgers, this humble burger spot can be found in Wangsa Maju. Of all the different varieties, the Permaisuri appears to be the best-seller here.  A favorite among customers young and old, it consists of a deep-fried boneless chicken thigh coated with homemade spicy lemongrass sauce, cheese, and smoked turkey roll held together between toasty soft buns.
The crispy chicken patty is tender and juicy on the inside and crunchy on the outside. Extra sauces are placed on tables for those who much rather prefer "burger banjir"!  
Killer Gourmet Burgers – Bangsar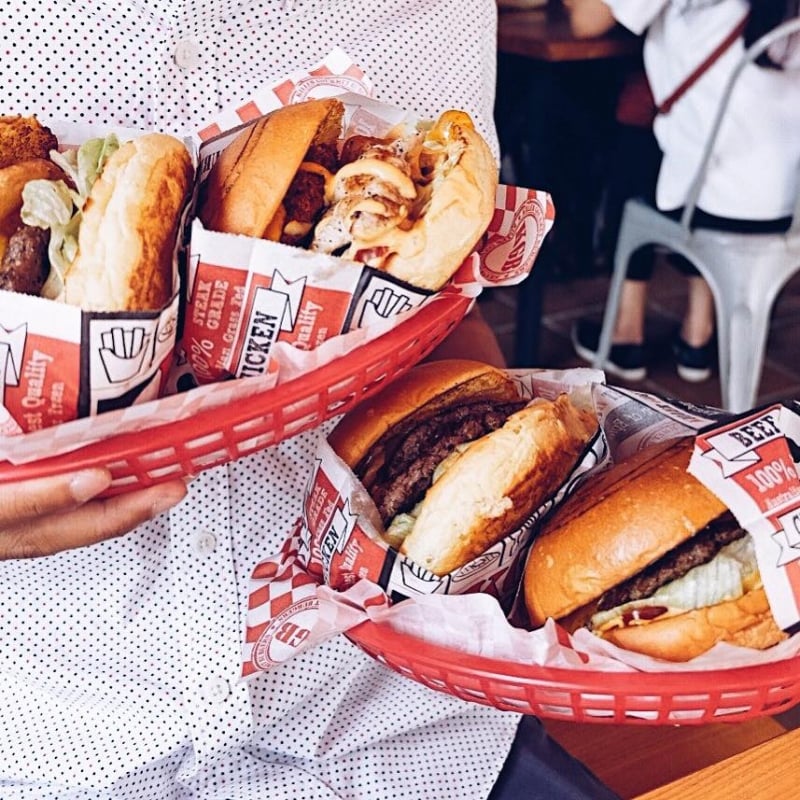 KGB may resemble a classic American fast food joint but it's really a gourmet burger restaurant that takes its reputation to heart. Its small, diner-style interior is a great change and its speedy service makes it all the more pleasant.
You'll want to skip the chicken options as KGB handles their beef with more finesse. The Truffle'd Swiss features portobello mushrooms, swiss cheese and a striking truffle fragrance. Burger lovers who like their beef with a little sear should try the signature KGB Spiked which comes packed with beef bacon, cheddar cheese and a sharp, spicy sauce. They also have flavored fries with umami-packed spicy Cajun or even kimchi.
FatPapas – Publika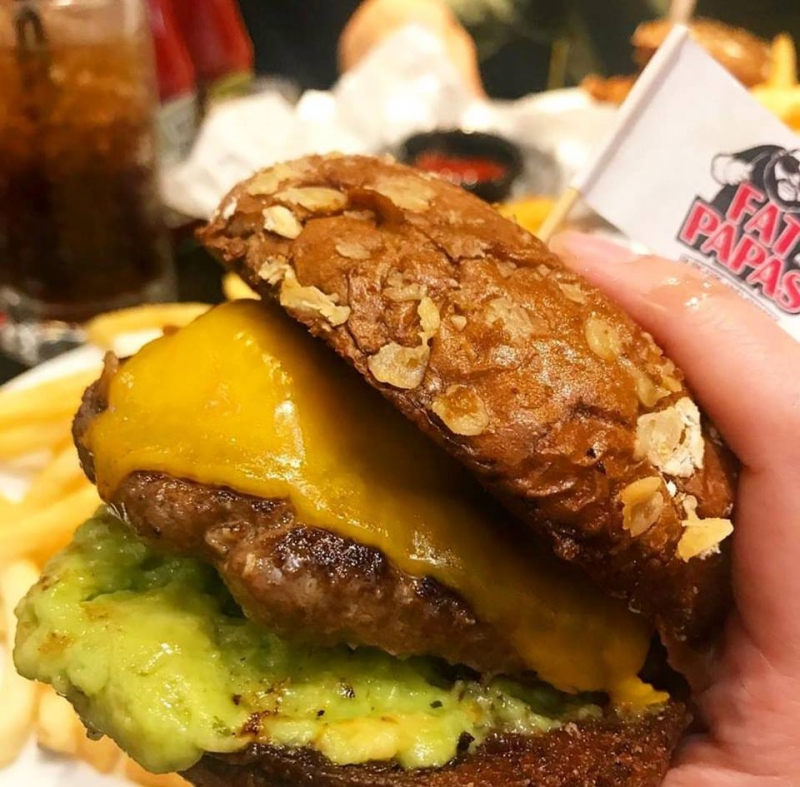 Sheikh Haikel, a Singaporean hip-hop artist, TV personality and now entrepreneur, opened his signature burger joint in Publika, KL not too long ago. Essentially, FatPapas is the halal version of the hit Singaporean burger chain, FatBoy's (known for their superb burgers).
Diners who are particular about nutrition and are watching their weight can request for bun-less burgers so you can enjoy the flavors without the carbs. Not a fan of burgers? They've got mac & cheese too as well as Coconut and Gula Melaka milkshakes to wash it all down.
Built Custom Burger – NU Sentral Mall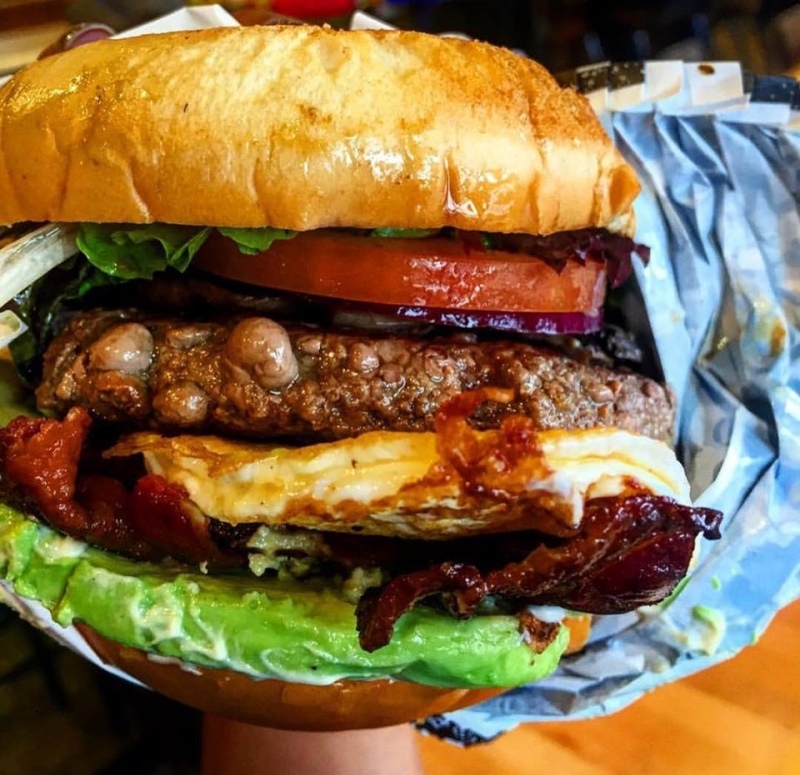 Ever heard of a subway style burger joint where you can build your own customised burger? With a name that's pretty much self-explanatory, Built Custom Burger lets you customize your order with an assortment of options including chicken, turkey, vegan veggie, beef and lamb.
Much like Subway, you can pick from a variety of sauces and condiments as well. Ah, such bliss, such juicy, delightful bliss! Apparently, the chicken is especially delicious!
myBurgerLab – various locations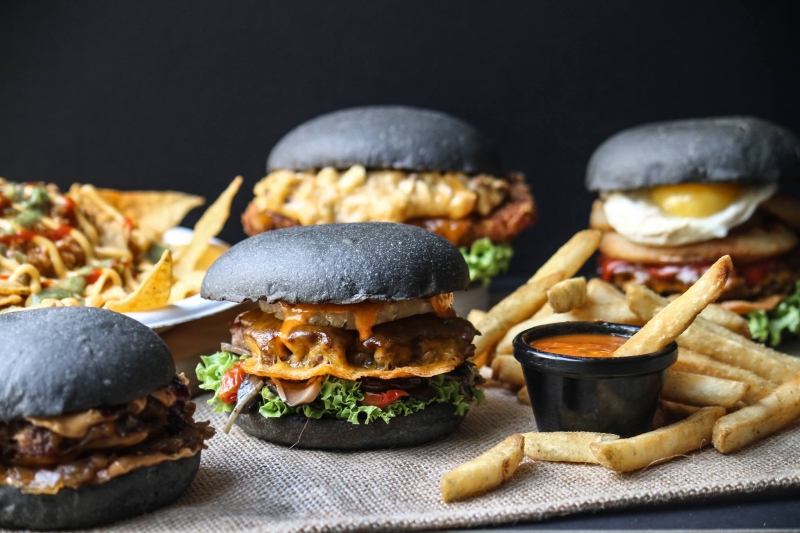 Inventive, mouthwatering burgers are what you can expect from myBurgerLab. They are, afterall, one of the pioneers of the artisan burger business in Malaysia. With unconventional recipes and consistent quality, this quirky eatery features unique numbers such as The Beautiful Mess 5.0 – an all-time favorite that features deep-fried portobello mushroom with a beef patty AND a runny fried egg.
The Ultraman also garners much love with its crispy-skin chicken thigh slathered in salted egg yolk sauce and laced with a tinge of heat that gives balance to its rich flavors. There are also seasonal selections that appear out of the blue when the time is right. Remember the nasi lemak burger?
Burger Bakar Abang Burn – Ampang and other locations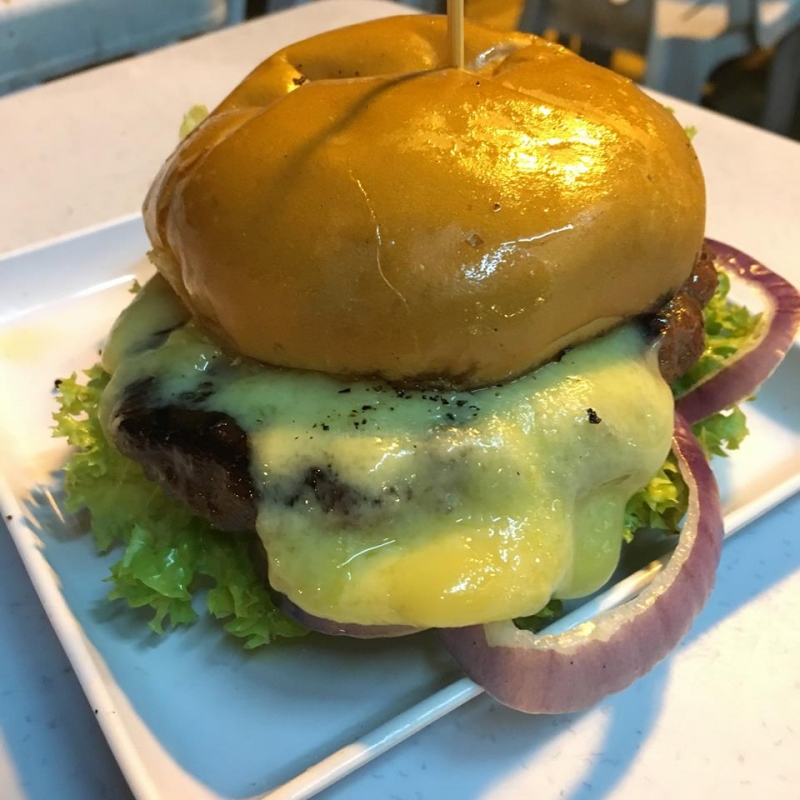 Abang Burn has somewhat of a legendary reputation in Ampang. With his Australian-imported burger-making skills, Abang Burn is one of the leading burger bakar bosses and makes his mouth-watering favourites using homemade patties, dousing them in a secret steak sauce mix (a testament to the owner's fondness for steak).
The Burger Shop SS15 – Subang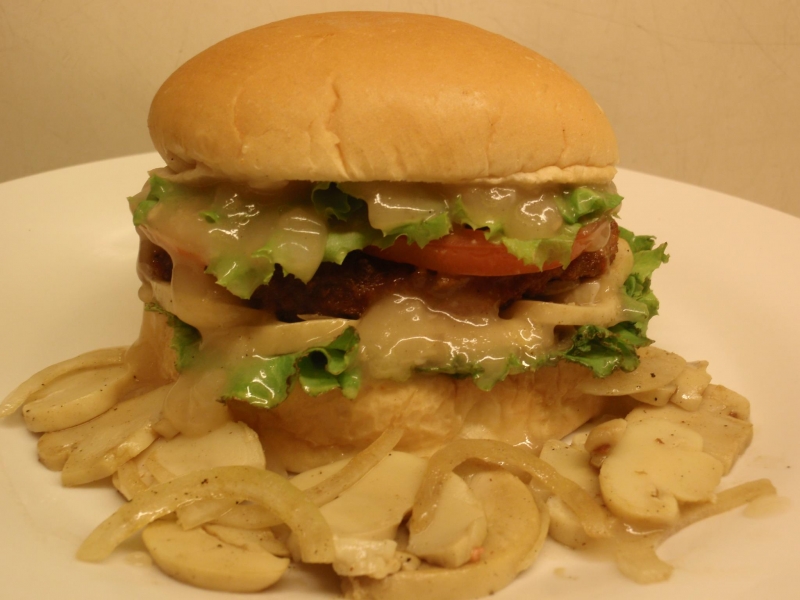 Located in SS15 Subang, this mobile van known only as The Burger Shop is as mysterious as they come. In all honesty, this seems like an ordinary, run-off-the-mill Ramly stall but their menu includes staples like pita, nuggets, fishballs and even a foldover.
They also feature a burger bakar menu but what may really make this stall worth the visit is their mushroom burger – filled with generous helpings of mushrooms and tangy, savoury sauce. Make sure to check it out the next time you spot them!
Who's up for a bite?
Honestly, I'm quite impressed that you survived till the end of this article without salivating all over your phone or computer. But I do hear a few tummies rumbling so it's time to hit the grill guys and get a good ol' burger to fill our hungry bellies!