Safe, budget-friendly and suitable for backpackers, it's no wonder so many travellers enjoy visiting Taiwan. Of all the destinations there, its capital, Taipei is by far the most well-known. Almost every traveller who visits the city falls in love with its dynamic, youthful vibe, modern aura, and delicious street food.
However, located in the south of Taiwan is a charming port city that receives far less attention. Despite being the second largest city in Taiwan, Kaohsiung has largely slipped under the radar of most travellers, and that's a real shame. Personally, I love the city, perhaps even more so than Taipei!
Just like Taipei, Kaohsiung is a bustling city that strikes a balance between cultural heritage and modern comforts, captivating visitors young and old. There are subway lines that ferry tourists to most major attractions and plenty of picturesque hangouts around. The only thing the city doesn't have is the population density of Taipei. In other words, LESS CROWDS!
So, to shine a spotlight on this underrated gem in Taiwan, here's a Malaysian's guide to 16 must-do things in Kaohsiung!
1. Throng the night markets in search of Taiwanese street food goodness!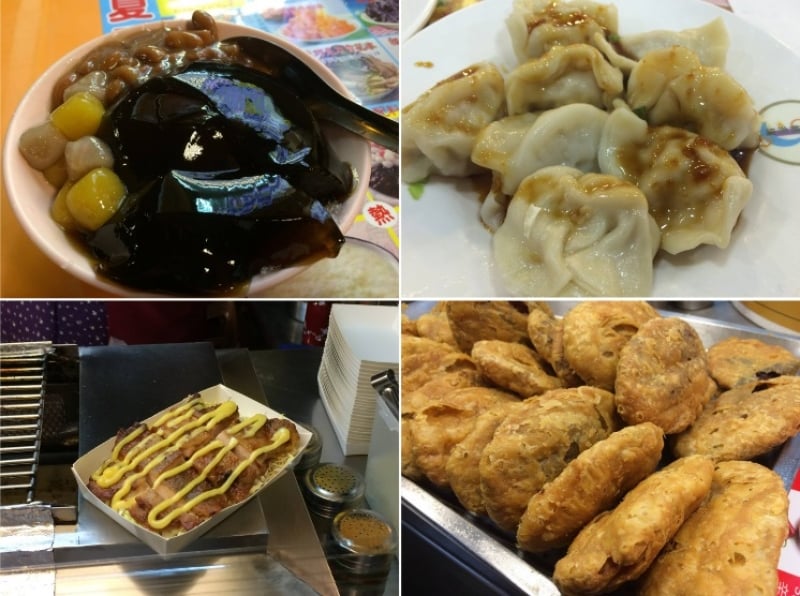 It is a well-known rule that any discussion of tourism in Taiwan should start with night markets and street food and Kaohsiung is no different! Malaysian ma, how can I NOT talk about food?
The two most popular night markets in Kaohsiung are Liuhe and Ruifeng Night Market. Both of these hotspots boast plenty of delicious street food, including timeless classics like dumplings, sausages and grass jelly desserts. While most tourist groups make it a point to visit Liuhe, I'm here to let you in on a little secret: Ruifeng is better!
Night markets in Taiwan are always crowded but because Liuhe is more popular with tourists (it's even known as a tourist night market), it can become suffocating at times. Ruifeng is the better option if you want a more enjoyable experience. It's popular among locals, especially students. That means that the food there is more rustic and prices are slightly lighter on your wallet as well!
If you're in the mood for some shopping, head to the XInjuejiang Shopping District. Here, you'll be able to find quality goods at night market prices! Just be careful not to exceed your baggage allowance while hunting for bargains!
2. Visit the Lotus Pond and (maybe) turn your life around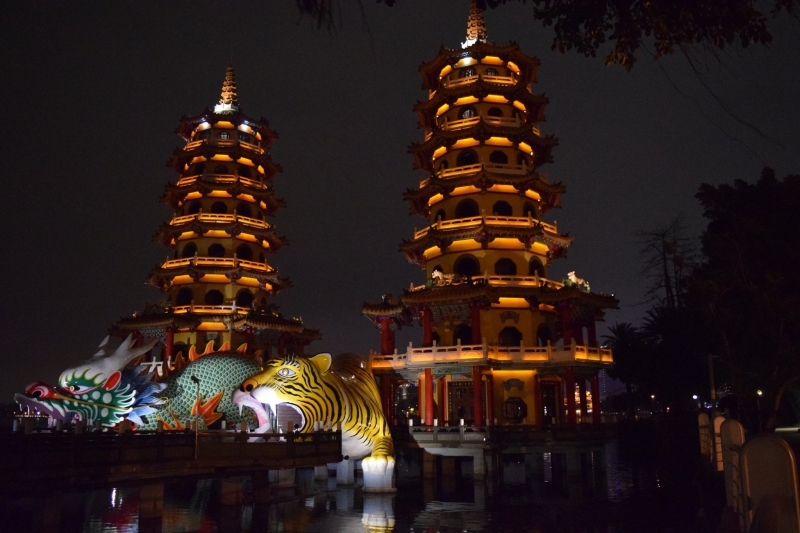 Not only is the Lotus Lake the most instantly recognisable location in Kaohsiung, it's also one of the city's most iconic tourist spots. The main attraction is the bizarre-looking pair of pagodas in the middle of the idyllic Lotus Lake. One features the head of a dragon as an entrance and the other, a tiger.
Apart from being a backdrop for plenty of whacky photos for the Gram, there's actually an interesting custom associated with the iconic Dragon – Tiger Pagodas. The custom here is to enter through the Dragon's throat and exit via the Tiger's mouth. This is said to turn your bad luck into good fortune! Inside the pagodas, you'll find beautiful paintings and ceramics depicting the spiritual realm, including heaven and hell in Chinese cultural motifs.
What better way to start your Kaohsiung trip than to shower oneself with good luck, right?  
3. For stunning night scenery, head to 85 Sky Tower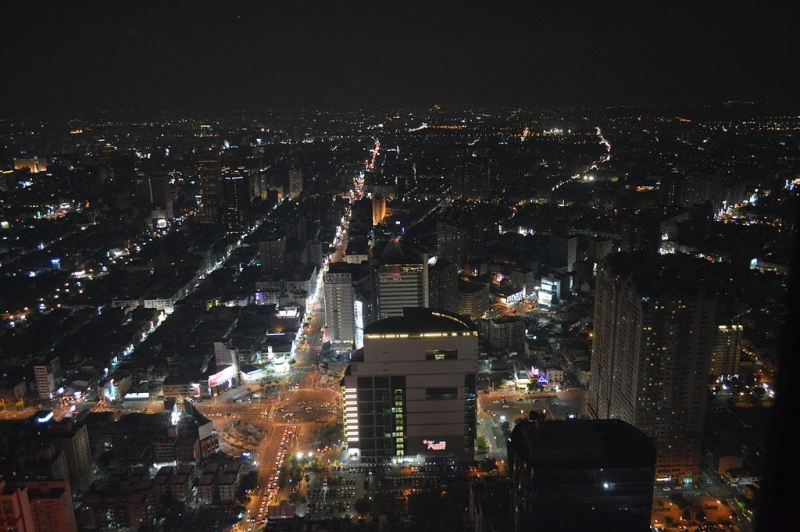 Before Taipei 101 came into being, the tallest building in Taiwan was the 85 Sky Tower in Kaohsiung. Housing a hotel, a department store, and a handful of restaurants (dining with a view, eh?) among other residential offices, the 85 Sky Tower is arguably the best spot to enjoy a bird's eye view of the city.
Although no one is allowed access any floors beyond the 80th floor, the observation deck on the 74th floor (accessible via a high-speed elevator) offers some truly stunning vistas. If you head there at night, you'll be treated to a truly unforgettable night view of the city and some of its iconic locations, which we will get to in a bit.
4. Admire the world's largest glass installation, the Dome of Light at Formosa Boulevard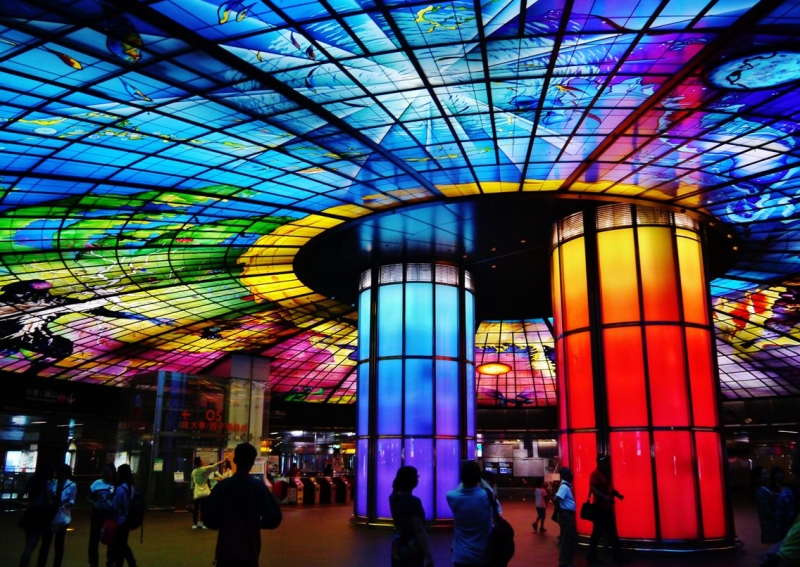 You know a city takes its art seriously when even a simple metro station feels like a masterpiece right out of a Da Vinci collection. Formosa Boulevard Station is home to the largest glass installation in the world, the Dome of Light.
As you walk towards this massive, beautiful space, you'll be absolutely stunned by the vibrant colours and surreal atmosphere. You might even forget that you're in a metro station beneath the city! It's one of the loveliest sights in Kaohsiung and certainly one of the most photographed locations in Taiwan.  
5. Unleash your inner Da Vinci at the artsy Pier 2 Art Centre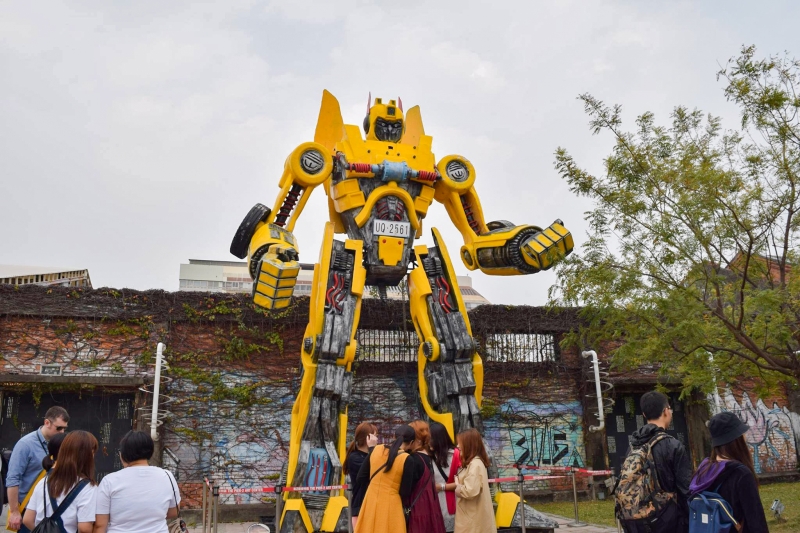 Speaking of trippy art installations, art lovers and photography enthusiasts will love the Pier 2 Art Centre. Set in an abandoned warehouse area by the docks, this outdoor exhibition space is a must-visit when in Kaohsiung.
FIlled with amazing seasonal installations and permanent displays made by talented local artists, this is the place to be for those who want to experience the art scene in Kaohsiung. Or for those who simply want some unforgettable #potds.
6. Visit Fo Guang Shan, the biggest temple complex in Taiwan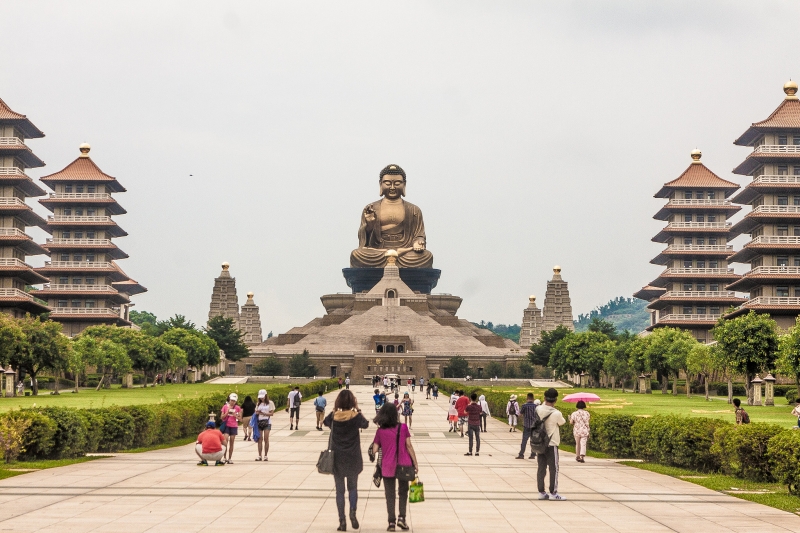 7. Hike to the top of Shoushan for an incredible view of the city below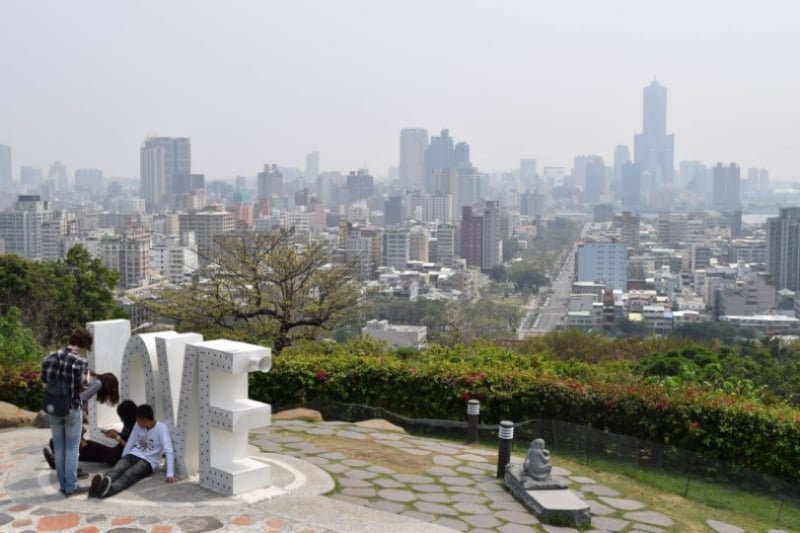 If you have extra time to spare, you could also visit Shoushan Zoo and stop by the roadside for a warm cup of tea. However, a word of caution: the road leading up to Shoushan is frequently used by buses and cars, so do pay close attention to your surroundings.
What's more, while I was hiking my way up, I realised that monkeys occasionally drop down from the trees above. They usually leave visitors alone as long as you don't do anything to agitate them! The hike itself isn't that difficult and if you really don't feel like it, you can just hop on a bus and be ferried to the top instead.
8. Venture into the enigmatic Tianliao Moon World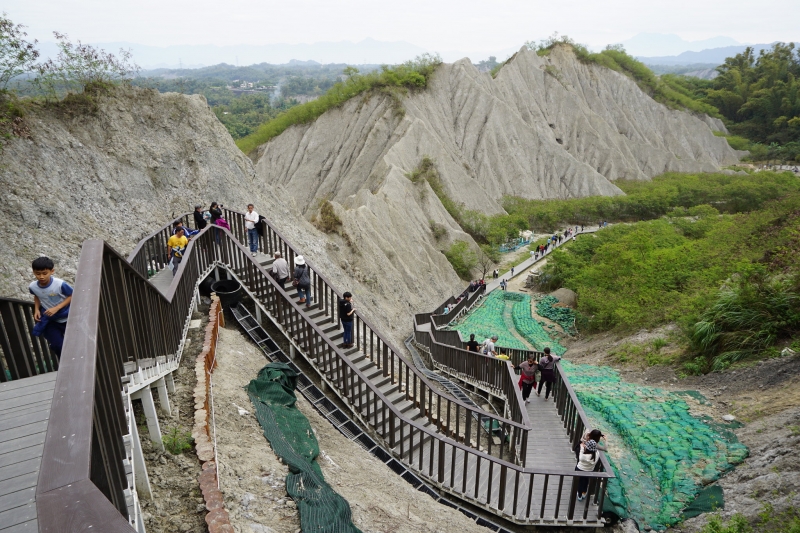 Ever wanted to explore the badlands portrayed in films like The Land Before Time? Then Tianliao Moon World is where you'll want to head to next. This enigmatic area feels like a prehistoric scene, with badlands that stretch as far as the eye can see.
The unique landscape here is due to the years of erosion that has befallen the area, leading to this extremely rare and unique geological gem. For an escape from the city that is unlike any other, it's certainly worth it to pay Tianliao Moon World a visit. If you have it in you to climb the many steps which lead to the top, you'll be greeted with a truly otherworldly view.
As I gazed upon the far-stretching badlands before me, the theme from Jurassic Park started playing in my head. That's what it feels like!
9. Be mesmerised by the vistas at the Ciaotou Flower Festival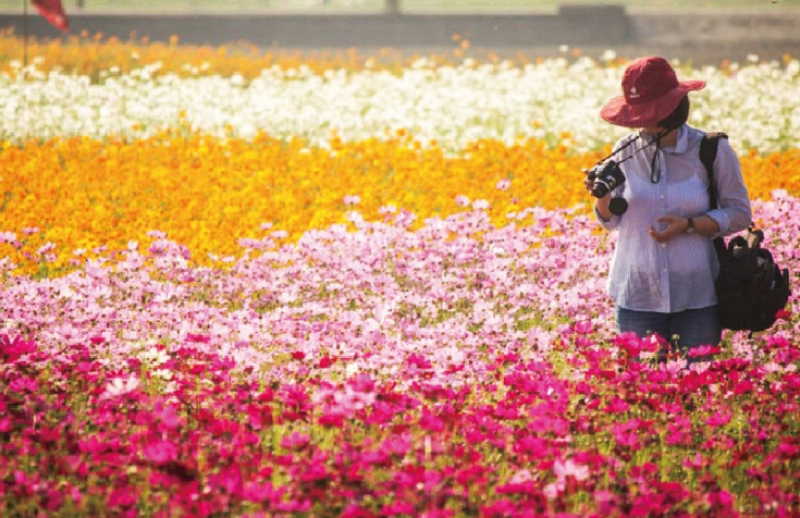 Ciaotou is a quaint rural district located towards the southwest of Kaohsiung. Every year in November, the town district plays host to one of southern Taiwan's most anticipated events: the Ciaotou Flower Festival.
During this time, the flower fields in Ciaotou are blanketed in colourful blooming flowers, showcasing kaleidoscopic views that truly captivate the eyes. It's one of the main reasons travellers in Kaohsiung make the trip to Ciaotou and if you're there in November, you won't want to miss out either!
10. Feel like a kid again at Dream Mall's Rooftop Amusement Park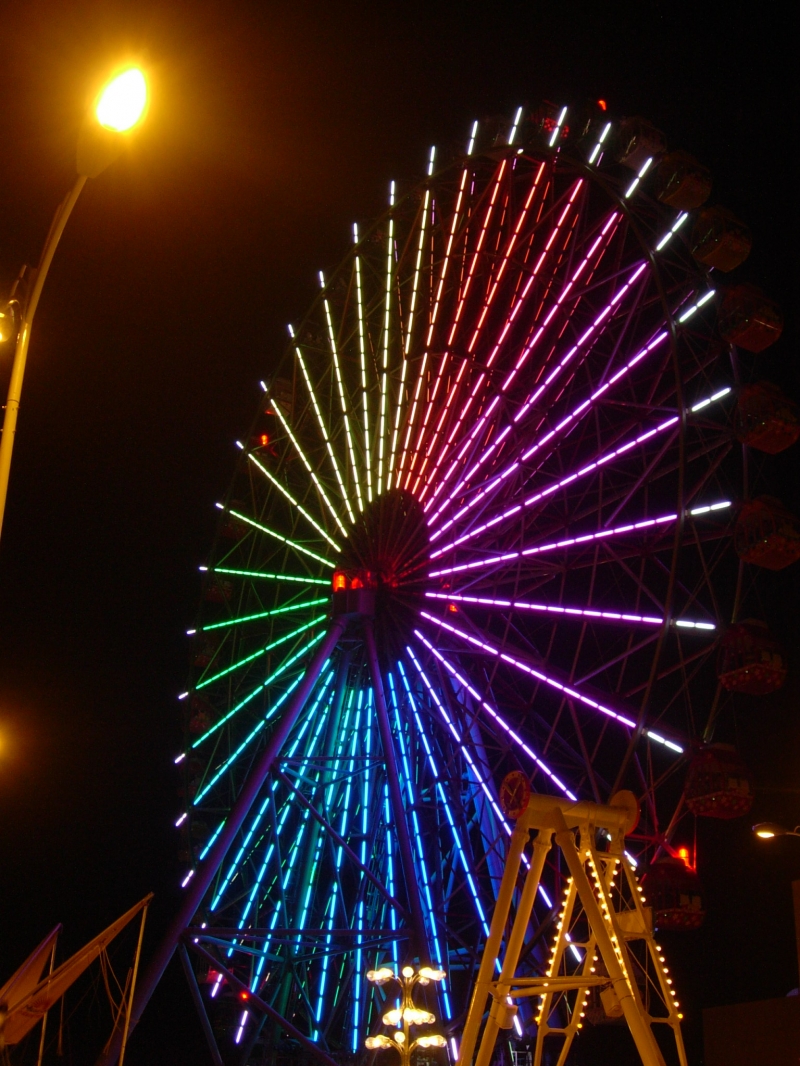 11. Go on a romantic cruise on the city's iconic Love River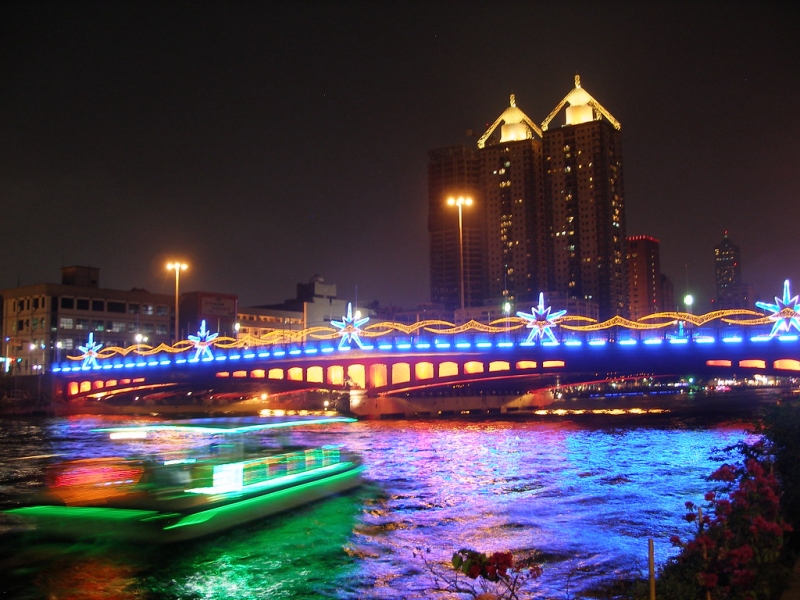 12. Or whisper sweet nothings into your partner's ear at Love Pier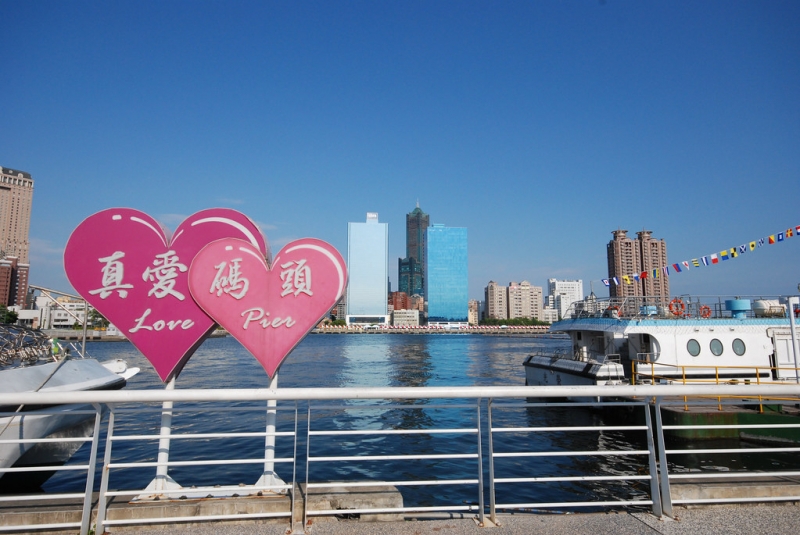 13. After that, hop on a ferry to nearby Cijin Island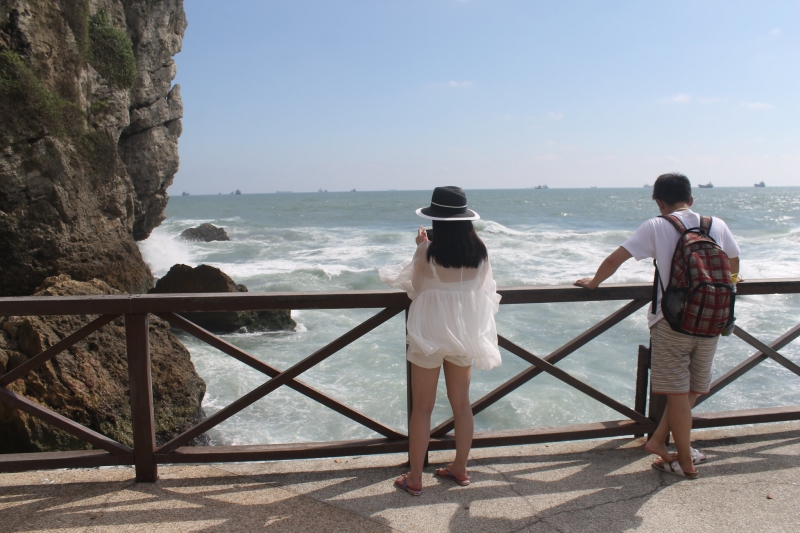 One of my personal favourite things to do when in Kaohsiung is to hop aboard a ferry and make a day trip to Cijin Island. This charming little island is only 10 minutes away and well worth the commute. Gorgeous sandy beaches, breathtaking coastal views, and plenty of Insta-worthy locations make the island the perfect place to rent a bike and simply go exploring.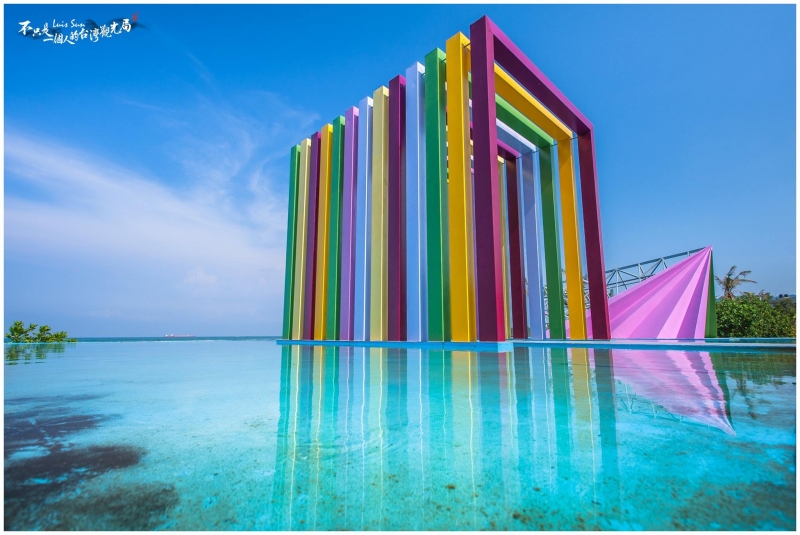 One of the locations I highly recommend is the colourful Rainbow Church. Comprised of various arches in different vibrant colours, this iconic structure on the island is one of the most recognisable locations on the island. The bright colours contrast well with the serene surroundings, providing the perfect backdrop for awesome photos.
And speaking of photos…
14. Check out Starlight Tunnel, one of the trippiest locations on the island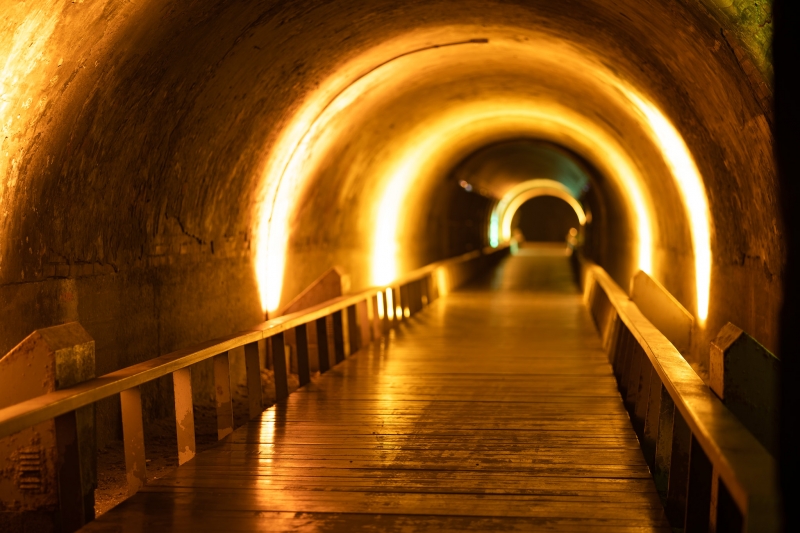 15. Take a day trip to Kenting National Park and immerse yourself in nature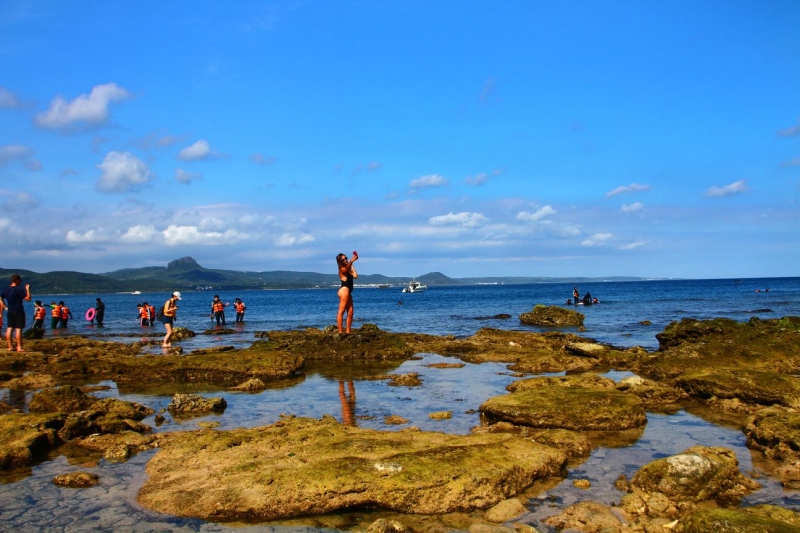 16. And then relax on the sandy beach of Nanwan (South Bay)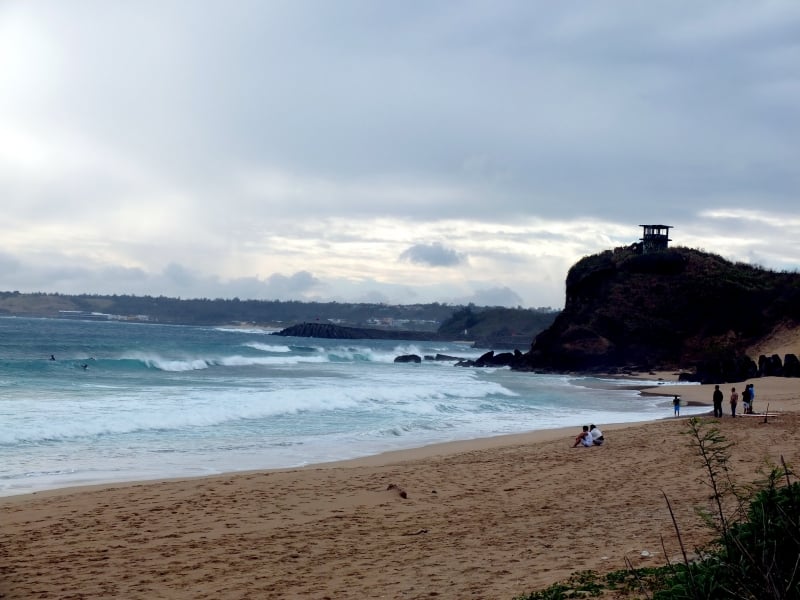 And there you have it! 16 must-do things on Kaohsiung for first time visitors! From its charming natural scenery, artsy buildings and ambient night markets, you'll definitely fall in love with Kaohsiung the same way I did. So, what are you waiting for? It's time to plan your trip to Taiwan's underrated jewel in the south!