Today marks one week since the start of the Movement Control Order in Malaysia. Since the MCO was first announced, most Malaysians have been staying at home (well done!) and spending most of their time indoors. However, since we aren't allowed to leave the house to go jogging, I'm sure many of us are finding it hard to keep up with our fitness regimes. 
However, daily exercise is an important factor in maintaining a healthy lifestyle, especially during this time. In fact, our former Minister of Youth and Sports, Syed Saddiq, even started a viral #stayathomechallenge on Twitter!
20 Clap Pushups in 17 seconds 😎
Can you? 😉#stayathomechallenge pic.twitter.com/GxdpNYX317

— Syed Saddiq (@SyedSaddiq) March 22, 2020
Since Malaysians need to find a way to stay fit while being confined at home, we've decided to share some awesome home workout routines that you can try at home. No special equipment necessary! Time to work up a sweat guys!
Circuit Training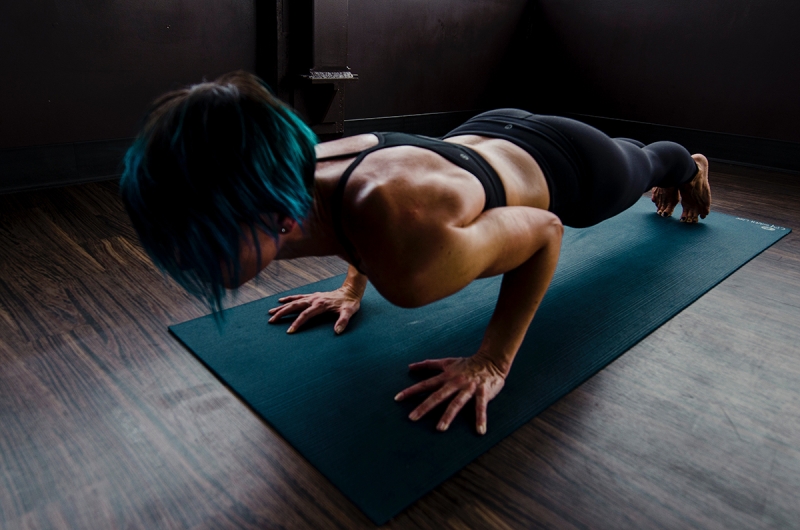 This is one of the most common kinds of home workouts. The idea is to run through the whole circuit once, rest, then go through it again. You can change the workout however you want to achieve a level of difficulty that's appropriate for you. But for now, consider this simple routine:
20x bodyweight squats 

10x push ups

10x Walking lunges

10x "Dumbbell" rows (each arm): you can use anything that has a decent weight to it

Plank (hold for 15 seconds)

30x jumping jacks

Repeat circuit 3-4 times. 
Note: make sure that you practise the correct posture for each exercise, such as not bending your back when squatting. Check out this video for a visual tutorial. If you think the above is too easy, try the more advanced version instead! Instead of limiting yourself to X number of circuits, you could also set a time limit (for example, 20 minutes) and see how many circuits you can complete before the alarm goes off. 
High Intensity Interval Training (HIIT)
If you've ever picked up any health/fitness-related magazine, you've probably seen the above phrase before. Basically, HIIT is a vigorous form of exercise characterized by intense bursts of activity followed by rest. This form of exercise is good for those who wish to maximise muscle gain and burn fat. Here's a simple routine you can try at home: 
Exercise time: 12 minutes
The idea is to complete each set within a minute and rest until the next minute begins. The faster you finish a set, the more time you have to rest. Make sure to maintain proper form and technique though! 
Minute 1: 15 squats
Minute 2: 15 burpees
Begin in a standing position and move into a squat position. Place your hands on the ground, and kick your feet back to assume a plank position. Immediately jump back into the squat position and stand up.
Minute 3: 10 Superman Holds
Lie face down on the mat/floor with your arms outstretched in front of you. Raise your arms and legs to form a "U" shape with your body and hold. Return to plank position and repeat.
Repeat the circuit 4 times. 
The 5-Minute Burners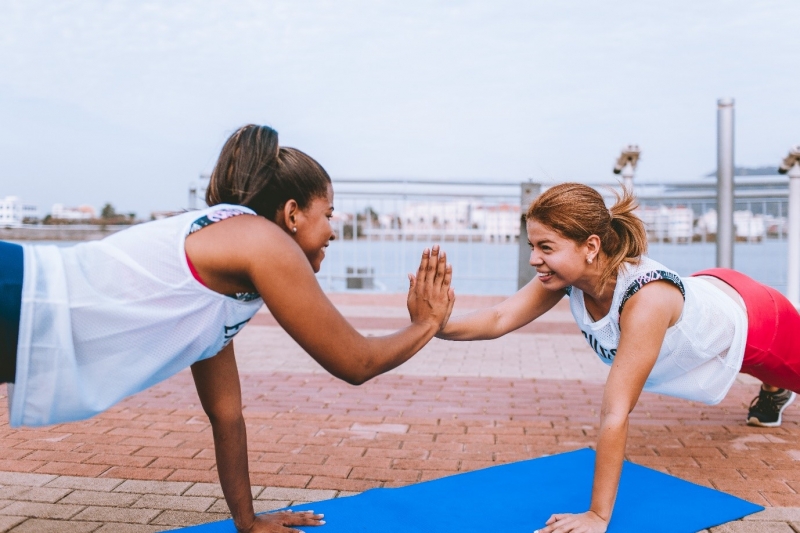 As the name suggests, these exercise routines typically only take up 5 minutes of your time. They're designed for busy lifestyles and don't focus on the number of reps or sets. Instead the key is keep you moving for 5 minutes with only a few seconds of rest in between. However, don't let the description fool you. Despite lasting only 5 minutes, these routines are often intense and can really make you feel the burn. 
Do each exercise for one minute. Rest 15 seconds between each activity.
Run in place

Jumping jacks

Burpees

Push ups
Alternatively,
Do each exercise for 30 seconds. Minimal rest. 
Mountain climbers

Plank

Knee-to-elbow crunches 
And there you have it! 3 types of exercise you can do while staying at home. While you likely won't be able to get six packs coming out of these, they're a good way for you to stay active during this period of restricted movement!