For Malaysians, "summer" isn't exactly a term that sets our hearts on fire when it comes to travelling. While travellers from Europe and maybe even the Americas take summer as the best time to go on vacation, we Malaysians tend to stay home. After all, our weather here is already perpetually hot and humid, what for we spend money just to endure the same heat at some other atas place, right? 
But summer also brings with it sunny days and beautiful blooming summer flowers. Hokkaido, Japan sees plenty of snow during the winter months and it is one of the coldest regions in Japan. So when the climate warms up a little, beautiful flowers spring forth from the ground in a kaleidoscopic ensemble of colours. 
And the best part? Summers in Hokkaido aren't even that sweltering, averaging only about 26 – 27°C in August, which is literally the hottest month! That's the average nightly temperature in Malaysia on a good day! With such breezy and cool weather, Hokkaido is easily one of the top "summer" destinations for Malaysians. Here are 21 summer activities you can't miss in Hokkaido! 
But wait! 
First, let's get this out of the way. Unlike Tokyo, Osaka, and Kyoto, Hokkaido isn't a city. It is an island in the northernmost area of Japan containing the cities of Sapporo, Furano and more. There's no such thing as "Hokkaido Airport" so if you're flying there, look for New Chitose Airport in Sapporo instead! 
Also read: Japanese Government Offers Travel Subsidies To Boost Tourism In Hokkaido
Sapporo: 
Although Sapporo is often considered the ideal winter destination thanks to its famous snow festivals, the capital of Hokkaido is also a mesmerising place during the summer months. 
1. Chill out with the summer crowd at Nakajima Park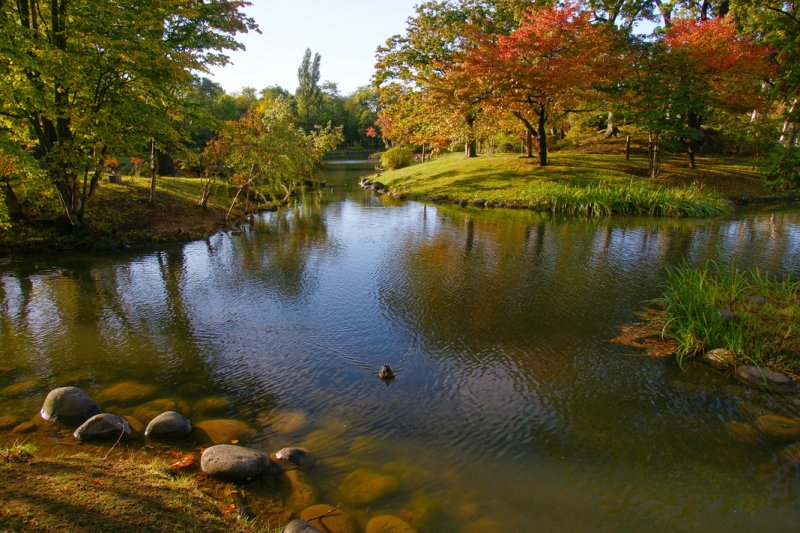 Nakajima Park is akin to an oasis in the desert, a natural haven amidst the urban skyscrapers of Sapporo. Teeming with nature, the park is a stark contrast, both in terms of colour and ambiance to the hustle and bustle of the city centre. 
The main highlight of any trip to Nakajima Park is the iconic Shobu Pond which sits at the heart of the area. In the winter, it freezes over. But as the frost recedes and the waters warm, it becomes one of the most scenic places in the area, with plenty of lovely greenery and even some wild birds around. 
You can also rent some boats during the summer months to go rowing on the pond. It costs about 600JPY (RM23) for 40 minutes. If you don't feel like moving your muscles, we recommend packing a light lunch and having a picnic while watching the day go by. 
2. Witness a traditional Shinto wedding at the Hokkaido Shrine in Maruyama Park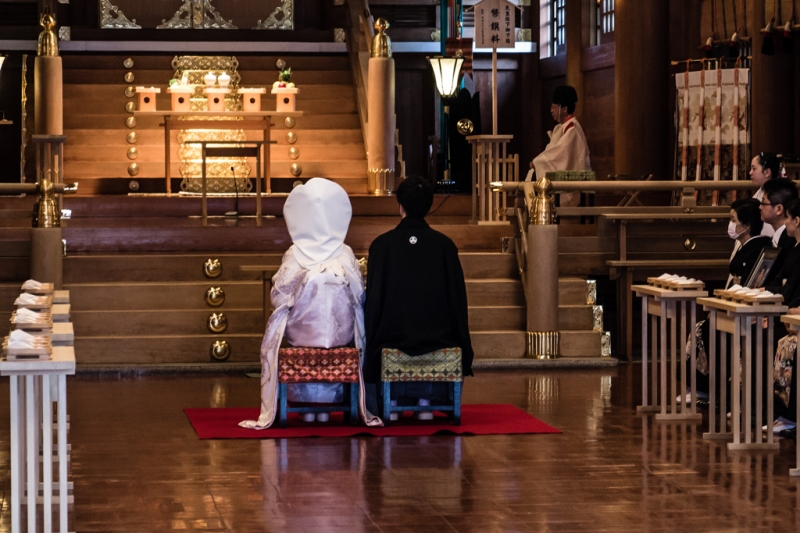 Sapporo's endearing shrine is a hotbed of fun activities and festivals during the summer. Yearly celebrations like the Hokkaido Shrine Festival either take place at or start off at the shrine with plenty of aplomb. 
Even on a regular day, the shrine is a must visit Shinto attraction for visitors to Sapporo. It plays an important role in the cultural preservation of the locals and many still utilise the shrine for traditional Shinto weddings. If you stumble upon one, you're even allowed to observe, provided you do not intrude or disrupt proceedings. 
3. Take in the view from the scenic Mount Moiwa Ropeway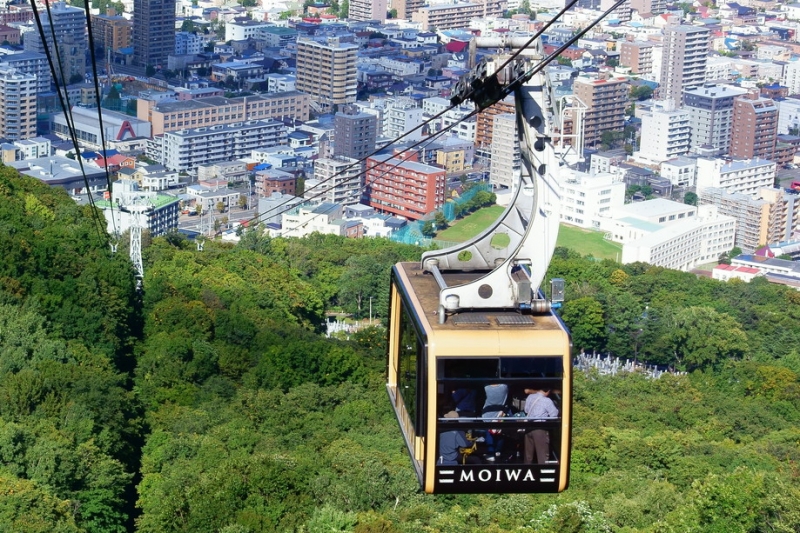 Any Malaysian who has been to Genting Highlands is probably familiar with cable car rides. Hopefully, you're not afraid of heights because boarding the Mount Moiwa Ropeway in Sapporo is a must-do activity in Hokkaido. 
While the view in summer is admittedly not as impressive as the autumn months when you traverse above a sea of fiery red foliage, on good days, the view you will get of the city and the verdant surroundings is equally impressive. 
4. Go for a therapeutic session at the hot spring towns of Jozankei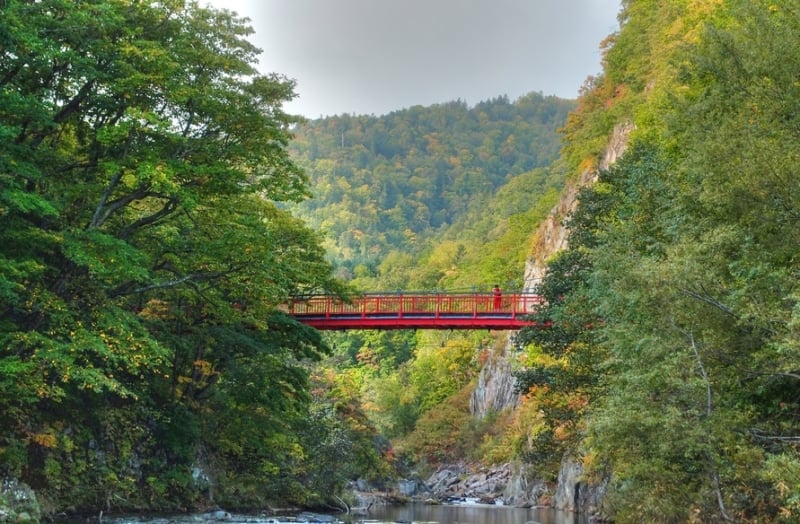 I know what you're thinking: really? Hot springs in the summer? Siao ah? Now, hear me out. First of all, who ever said that hot springs can only be enjoyed in the winter? But more importantly than that, no trip to Hokkaido is ever complete without a visit to one of its famous hot spring towns! 
I think of all the hot spring resorts and towns in Hokkaido, I like Jozankei the best. It's located in ambient greenery and offers incredible private and public hot springs. You can also stay overnight in a classy inn and taste some local delicacies. It's a win-win! Besides, I'm sure the therapeutic hot spring water will surely rejuvenate you and energise you for the rest of your trip too! 
5. Sip some fine brew at the Sapporo Beer Museum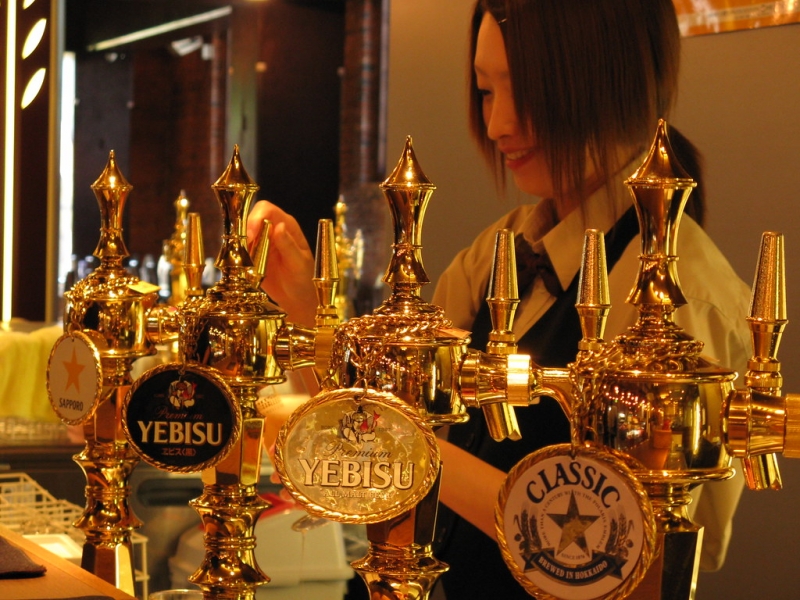 If you love beer, well, really, need I say more? It's widely regarded that Sapporo is the birthplace of beer in Japan, and that goes beyond Sapporo beer. For a fee of 500JPY (RM20) you can join a tour complete with some beer tasting at the end. Only setback is that the tour is mainly conducted in Japanese. 
Alternatively, you can choose not to join the tour (in this case, admission to the museum is free) and then pay a small fee later for the beer tasting! As they say in Japan, kan-bei! I totally butchered that, didn't I? Moving on! 
6. Sample the freshest seafood at Nijo Market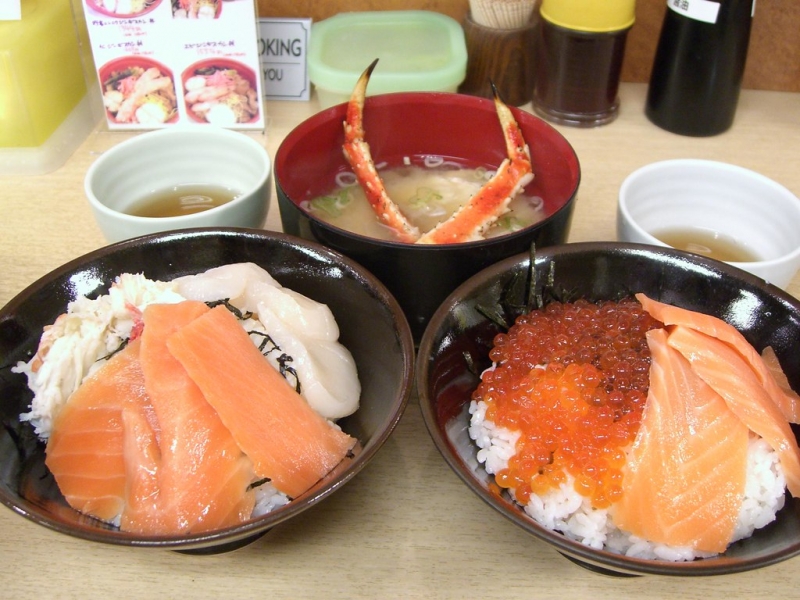 You know a market is huge when it occupies an entire city block. But that's exactly how large Nijo Market in Central Sapporo is. This public market has been around for awhile and it is the go-to place for locals to acquire fresh produce and goods. 
While I suppose you won't be looking to buy raw ingredients if you're not planning on cooking, there are plenty of stores, restaurants and drinking places in the market. The best food here is the fresh seafood that's brought in every day! Make sure to try some fresh salmon roe and sea urchin while you're there!
7. Admire the rolling hills of Takino Suzuran Hillside National Park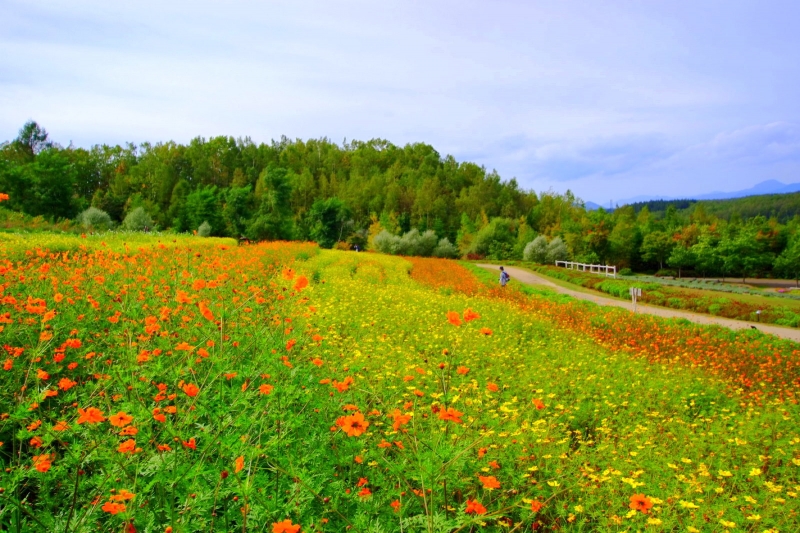 Remember what I said earlier about summer blooms? First off, here's what you need to know about Takino Suzuran Hillside National Park: it's the only national government park in Hokkaido and occupies an area of over 400 hectares. It houses countless floral gardens, a massive playground, a few waterfalls and even a dense forest. In the winter, you can even ski here although the slopes aren't as massive as you think. 
But in the summer, well actually from spring till autumn to be exact, the park is full of colourful blooms of different hues, shapes and sizes. This makes it one of the most Insta-worthy locations in Hokkaido. And since the summer months in Hokkaido aren't as sweltering as most other places or Malaysia, it's the perfect place for a leisurely stroll, especially when it's bright and sunny outside! 
8. Explore the stunning structures at Moerenuma Park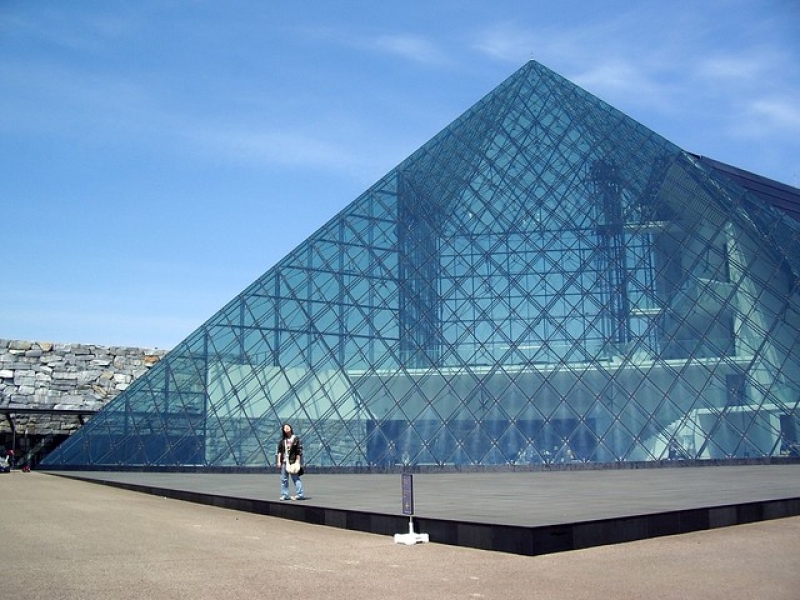 While Moerenuma Park isn't as colourful as the aforementioned Takino Suzuran, it is certainly unique in its own way. Located on the outskirts of Sapporo and surrounded by marshland, Moerenuma Park is a massive park that combines green spaces with artistic designs, mostly thanks to the brilliant works of renowned sculptor Isamu Noguchi, who is an American of Japanese descent. 
As you stroll throughout the park, you'll see plenty of Noguichi's handiwork. Outlandish structures, elegant fountains and geometric precision are all hallmarks of this master of the arts. In the summer, this place is a popular spot for locals to hang out, so it's a nice place to people-watch too.
9. Take a step back in time at the Historical Village of Hokkaido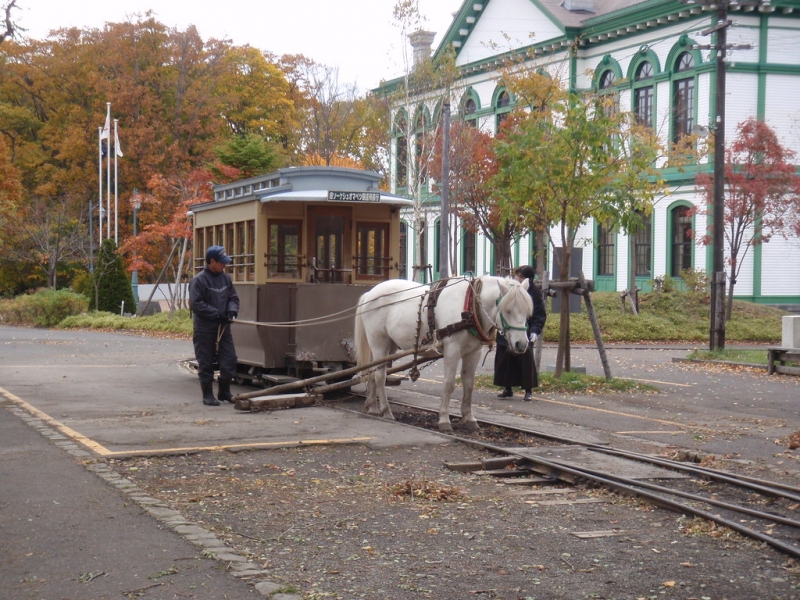 If horse-drawn carriages are your ideal mode of transport, you'll love the Historical Village of Hokkaido. As the name implies, it's main purpose is to preserve the historical culture of the island. This is seen in the traditional architecture and the nostalgic vibe that permeates the place. If you like feeling like a man out of time, then you definitely need to visit this place during the summer months! 
Biei, Asahikawa & Furano:  
Biei, Asahikawa and Furano are three districts that lie adjacent to each other in the middle of the island of Hokkaido. They lie some 150km away from Sapporo and are known for their rustic towns and alluring natural scenery. 
10. Be amazed by the alluring beauty of the Shirogane Blue Pond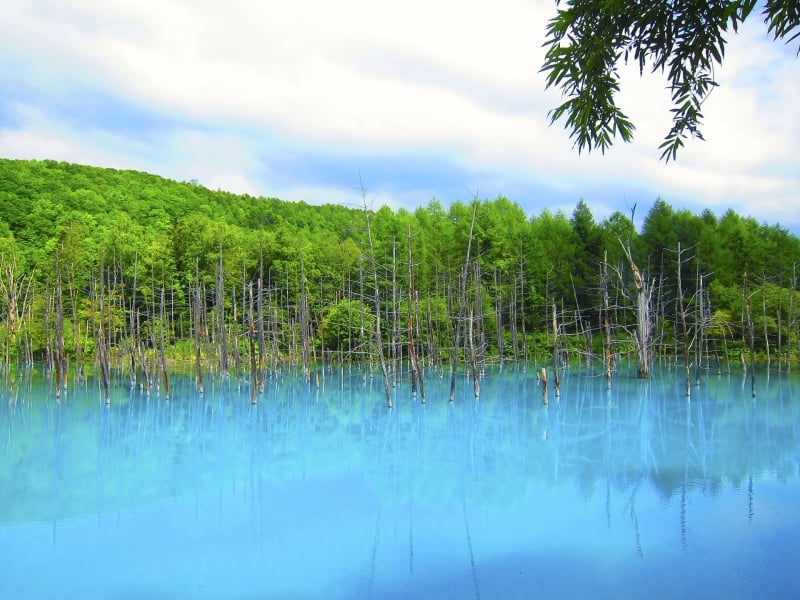 Of all the places in between the three towns, the most popular location is the iconic Shirogane Blue Pond. Locals simply call it Aoiike, meaning Blue Pond. It's located on the outskirts of Shirogane Onsen, a popular hot springs town in the area, hence the name. 
The signature characteristic of the Blue Pond is, as the name suggests, it's deep blue water. It is like this because of the dissolved minerals in the pond. Beautiful throughout the year, it's a compulsory stop for those searching for a compelling #potd. 
Fun fact: did you know that the Blue Pond was only recently promoted as a tourist spot. Its original purpose was to act as an erosion control mechanism in case of a volcanic eruption by Mount Tokachidake. 
11. Walk among the colourful summer blooms of Shikisai no Oka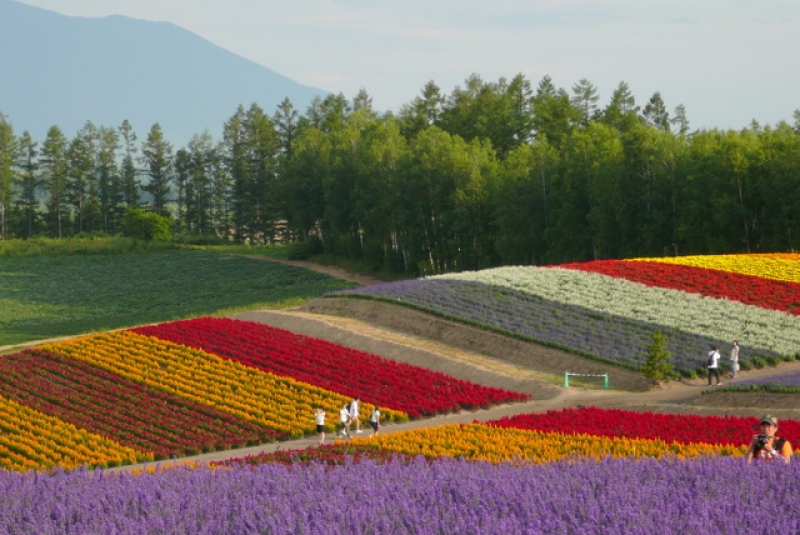 Shikisai no Oka is a famous flower farm in Biei that becomes a popular tourist attraction in the summer. I suppose the picture above is enough to explain why.  Rows of different-coloured summer blooms greet visitors and pepper the fields as far as the eye can see in summer. It's one of the most beautiful places in Hokkaido and rightly so! 
12. Don't forget to spend a day at Furano's famous Farm Tomita too!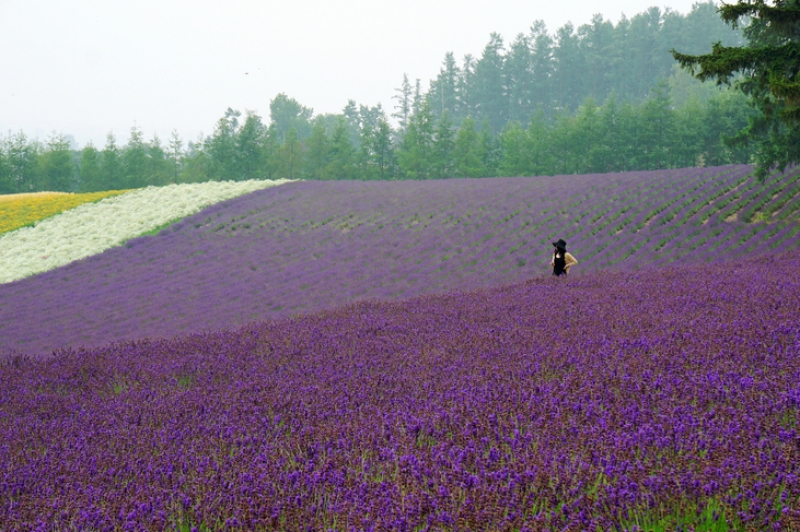 However, Shikisai no Oka's fame pales in comparison to Furano's Farm Tomita. While the farm also houses plenty of colourful flowers, it is most famous for its feverishly purple lavender fields. Yep, you don't have to go all the way to Provence, France for this incredible sight, Hokkaido has it all! 
As you stroll amongst the sea of purple, don't forget to look back and flash a smile for the camera! 
13. Greet the cuddly residents of Asahikawa Zoo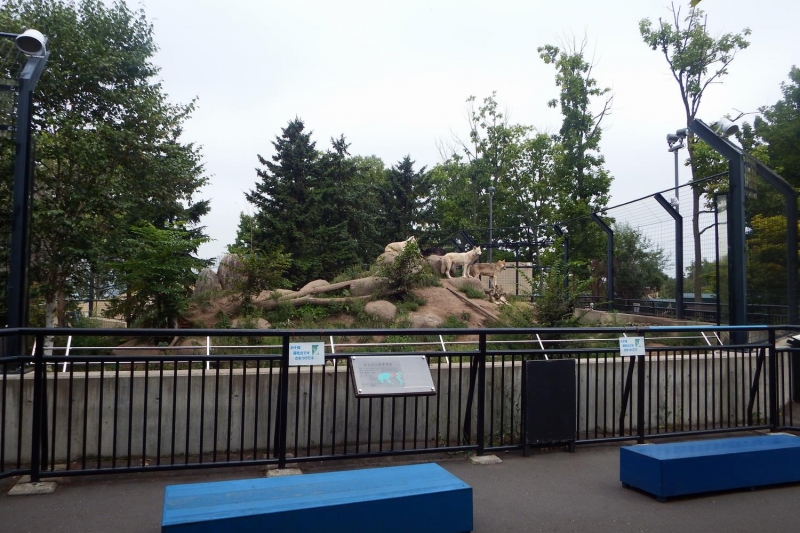 Located just outside Central Asahikawa lies its immensely popular zoological garden. Unlike most zoos around the world,  Asahikawa Zoo offers a unique way to observe the animals it houses and protects (most of them native species from Hokkaido), via some of its special enclosures and observation domes. 
For example, there is a glass tunnel which cuts through the penguin enclosure, giving visitors a chance to observe the majestic birds underwater without disturbing their habitat. There are also glass domes which allow visitors to get close to rare animals such as the polar bears and wolves right inside their enclosures (in a safe way, of course)! 
If you're a GoT fan who loved the dire wolf, this is as close as you'll get to walking among them. Think about that. 
Others:
14. Take a trip out of town to see Lake Toya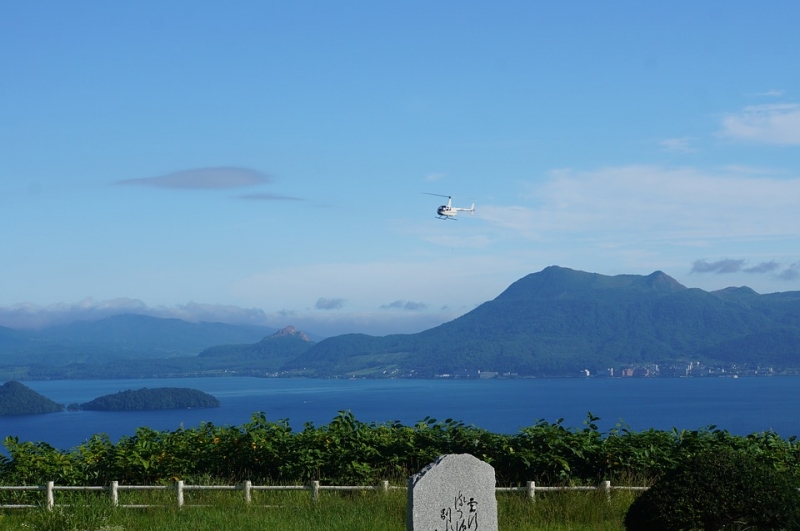 The picturesque Lake Tōya is a volcanic caldera lake that's housed in Shikotsu-Toya National Park. It is located in the Abuta District of Hokkaido. This region is also famous for its hot springs but the main attraction is the lake itself. From there, you can see the magnificent Mount Usu which last erupted some 19 years ago. 
Today, it is an ideal place for fishing, hiking and camping. 
15. Be mesmerised by the panoramic view of the sea at the tip of Cape Kamui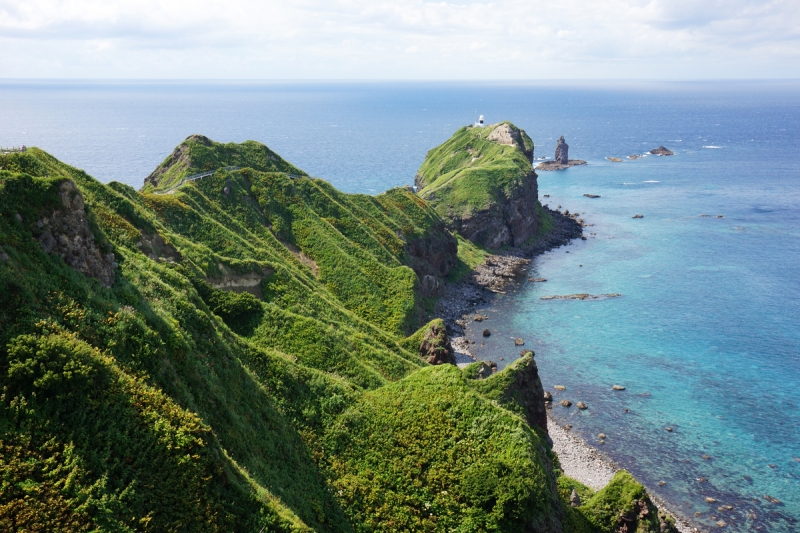 Located in the Shakotan area, Cape Kamui is a unique land formation that protrudes out into the deep ocean. The contrast of the green slopes and the blue ocean offers one of the most mesmerising sights in Japan and is truly worth the slight difficult journey to get to the tip. 
16. Embark on a foodie adventure at Hakodate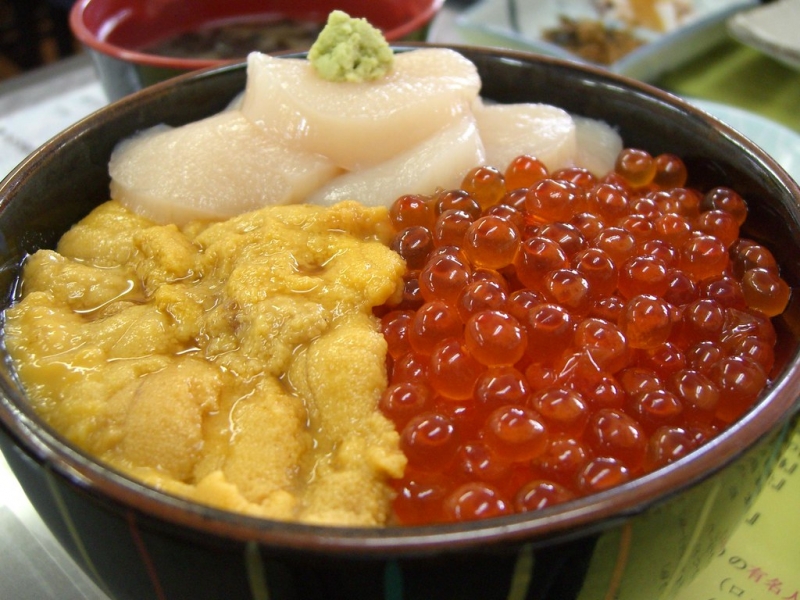 Hakodate is a major city located in the south of Hokkaido. While there are plenty of fun things to do there which could well take up an article of its own, in the summer, many visitors choose to make a day trip to this lovely city for one thing: food! 
Yep, Hakodate is widely regarded as a foodie destination and, being a coastal city, is famous for its fresh seafood. Travelling for food? Nothing gets more Malaysian than that! 
17. Bask in the sweet embrace of the sun at Hokuryu-cho Sunflower Village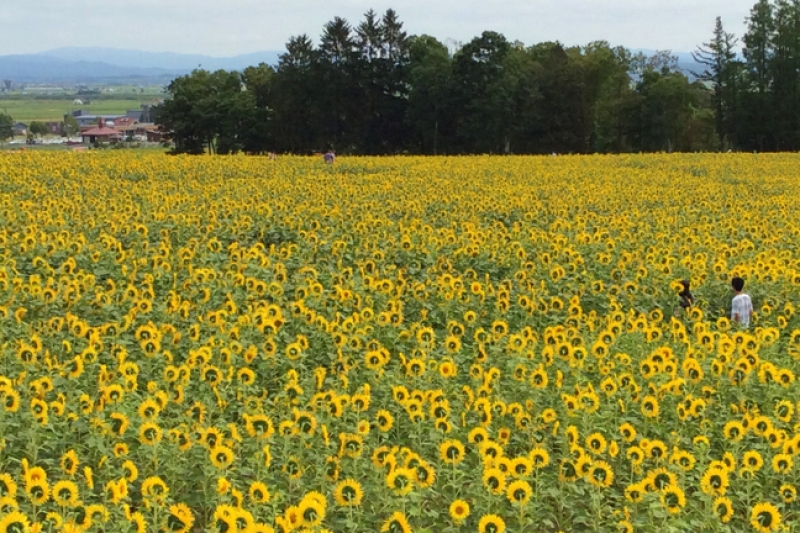 In Furano, you were surrounded by lavenders. At the Hokuryu-cho Sunflower Village, you'll be able to immerse yourself in Insta-worthy sunflower fields. The bright yellow petals of the flowers provide an incredible backdrop for photography!
The village is located towards the southern part of northwestern Hokkaido (roughly) and is 120km northward of Sapporo. 
18. Walk amongst the rolling clouds at Unkai Terrace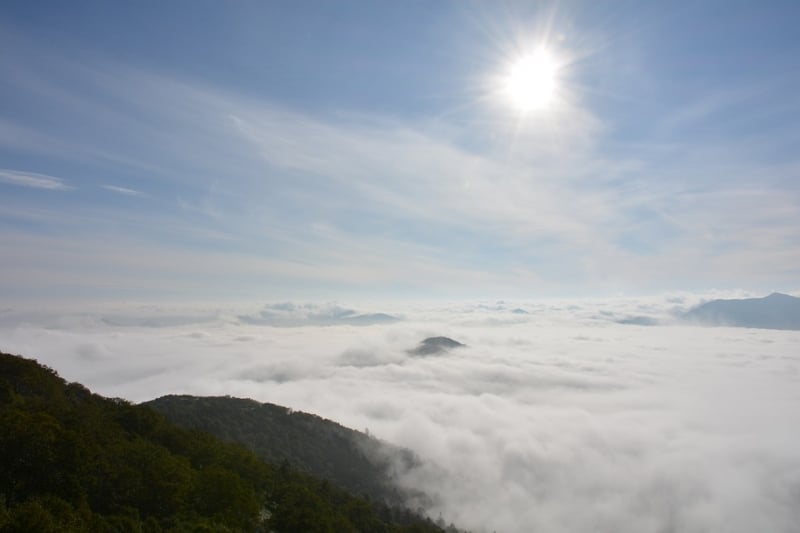 If I had to come up with a nickname for Unkai Terrace, I'd call it the "Place of the Clouds". Because once you brave the hike up to the top, you'll literally be walking among the rolling clouds! 
The only potential issue this might cause for some visitors is that the place is only open from 5 a.m. till 8 a.m. so if you want to experience this incredible feeling of (literally) being on cloud nine, you better not sleep in! 
19. Take a ferry to Shiretoko Peninsula and admire the sea-life of the Okhotsk Sea along the way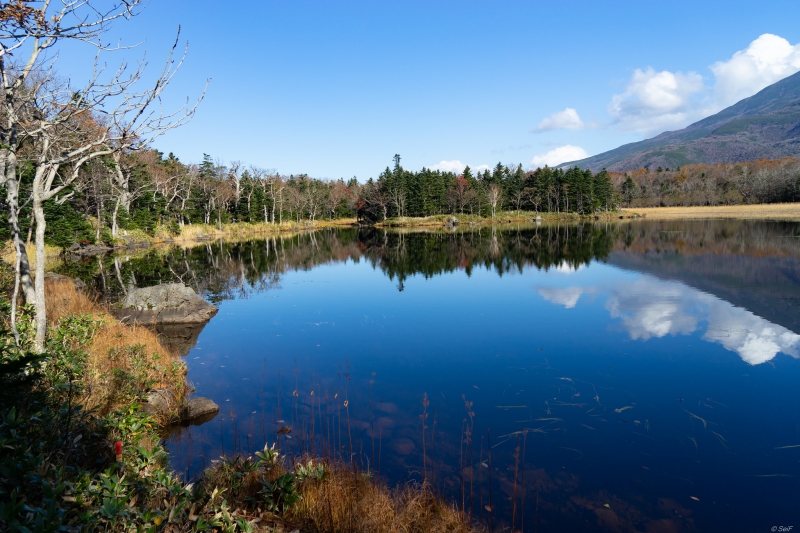 The Shiretoko Peninsula is UNESCO World Natural Heritage Site that is teeming with wildlife and amazing scenery. Because it is so far up the northern hemisphere, the peninsula is known to be extremely cold in some places and is a popular location to watch drift ice. In fact, it is said that some of the peaks on the peninsula even retain snow during the summer! 
During the summer, you can hop aboard a boat to visit the unspoiled national parks in the area and along the way, you can also admire the unique sea life of the Okhotsk Sea, such as sperm whales and various marine birds. Here's the kicker, you can only do this during late spring and summer, which is from May to September, so don't miss out! 
20. Brave the summer marshlands of Kushiro Shitsugen National Park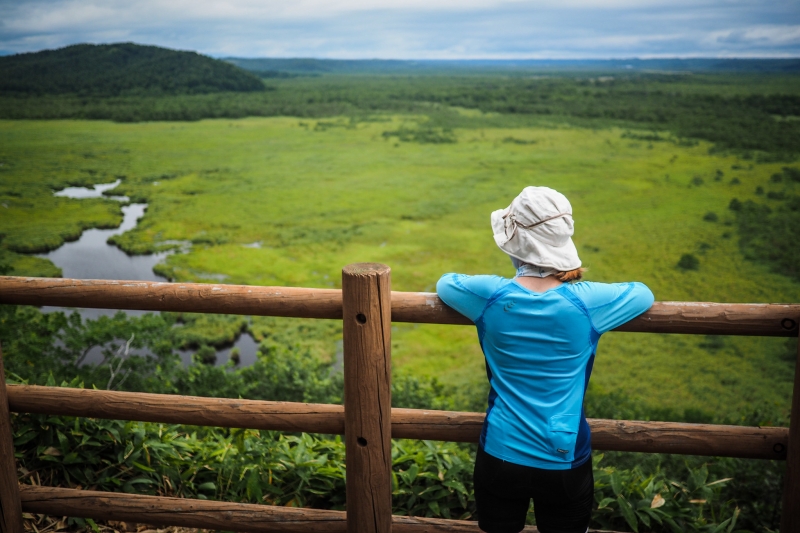 The Kushiro Shitsugen National Park is the largest wetlands area in Japan and in the summer, it is covered in a lovely hue of green. During this time, it's the perfect opportunity to go on a shore excursion to this lovely, ambient location. 
21. Put on a yukata and join in on some Summer Festivals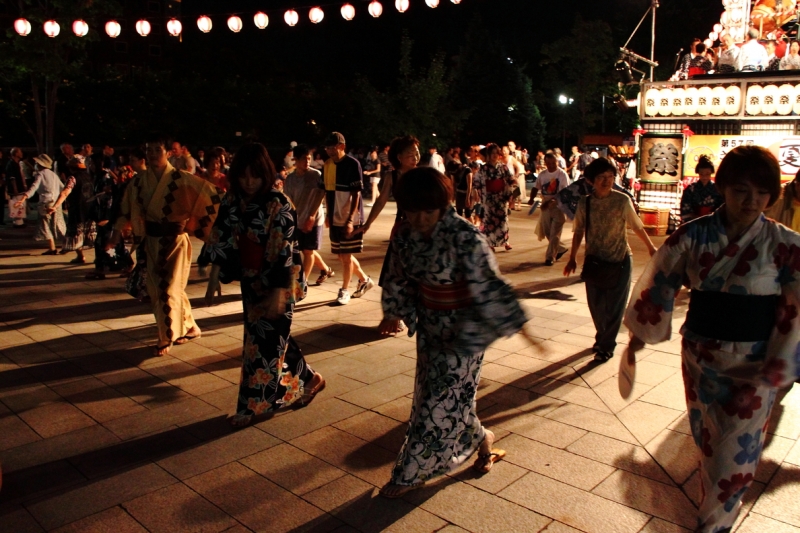 Of course, summer festivals in Japan are pretty famous, more so in Hokkaido! When you visit during the summer, with good timing and planning, you can even join in on some of the top summer festivals (known locally as matsuri). 
If you want to feel even more like a local, why not rent a yukata and go full Japanese? It'll definitely be an experience you won't soon forget! 
Bonus: Sea Kayaking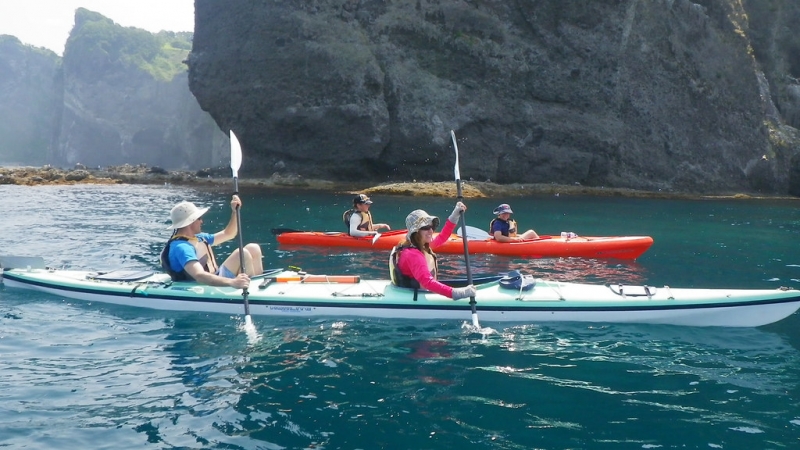 One final activity which we recommend during the summer in Hokkaido is to go sea kayaking! Not only will you be able to get active, you'll also be able to admire the most beautiful sights of Hokkaido on a more personal level! 
Cheers to a summer in Hokkaido
Hokkaido has long been held as one of the most beautiful places in Japan. And while it is more often associated with winter wonderlands, I hope this article has shown you that even during the summer, its beauty is impeccable. So, it's time to pack your bags, everyone, a summer adventure in Hokkaido beckons! 
Also read: 15 Things Malaysians Say When They First Visit Japan