Japan is easily one of the top travel destinations for Malaysians. Whether it's the unique local culture or the innovative and memorable attractions, we just can't seem to get enough of the Land of The Rising Sun. As we wait for the opportunity to travel to Japan once again, here are 14 fun facts that will get you excited about travelling to Japan again! 
Do you miss Japan as much as I do? Then here's your chance to rediscover all the romantic, thrilling, mysterious, and photogenic spots in Japan virtually while playing exciting games to win incredible prizes! 
Ready Go JAPAN! Is a fun interactive online campaign by Japan National Tourism Organization (JNTO) that blends scenic natural sights with colourful graphics to reawaken your wanderlust for Japan. Apart from discovering the country's many incredible hidden gems, you can also participate in interactive games from now till 25 December 2021 and stand a chance to win some awesome prizes! 
1. Japan is blessed with diverse landscapes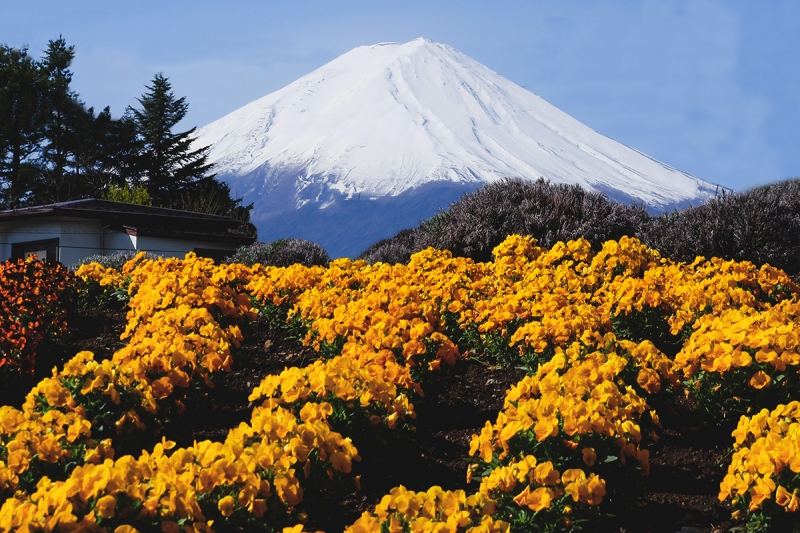 Aside from the popular bustling city streets of Tokyo, the rest of Japan is home to an innumerable number of wonderful sights. This should come as no surprise given how diverse the natural landscape is in the Land of the Rising Sun. 
For one, almost 70 to 80% of Japan is actually made up of verdant forests and majestic mountains. There are over 100 active volcanoes in the country, with the beautiful Mount Fuji being the most popular and picturesque of them all. Lake Kawaguchiko, located at the foot of Mount Fuji, is one of the best locations to admire the awe-inspiring scenery of calm blue waters stretching as far and wide as the majestic mountain that stands tall behind it.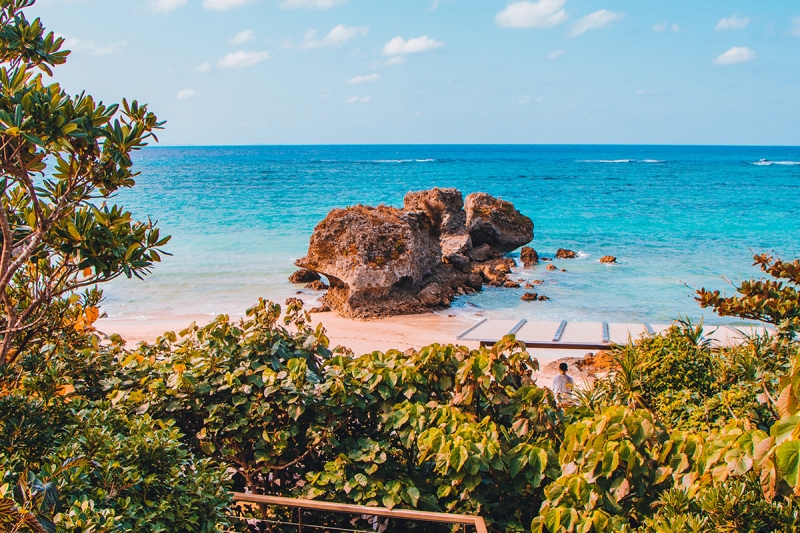 In addition to sacred mountains, Japan is also a country of pristine islands! In fact, even the main landmass of Japan, known as Honshu, is actually counted as one massive island. Away from Honshu, the surrounding seas are dotted with over 6,000 more! Only about 260 of them are inhabited by people, which leaves you wondering what other hidden sights the other islands hold! 
Perhaps more surprising is that Japan also has a sand dune! Located in Tottori Prefecture, the Tottori Sand Dunes are part of San'in Kaigan Geopark, which is a UNESCO Global Geopark. It spans over 14km long and visitors can try sandboarding and paragliding here. You can even ride a camel for an authentic desert oasis experience.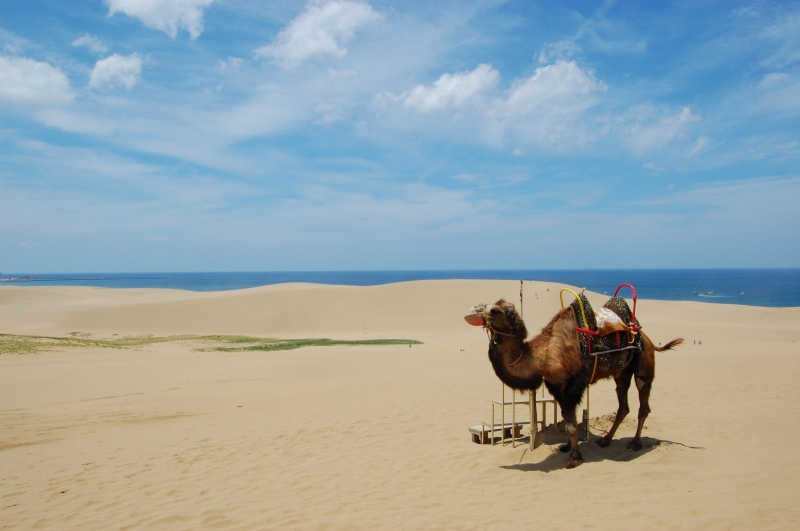 2. You can walk among a sea of clouds in Hokkaido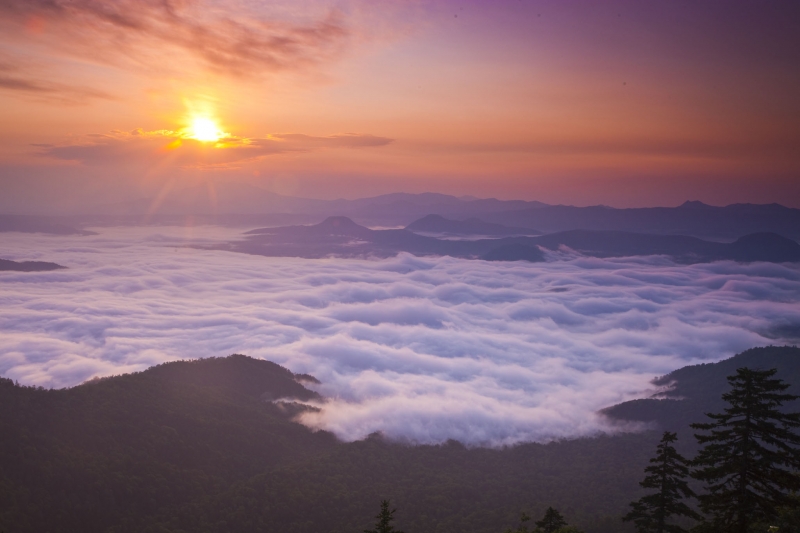 One of the lesser-known hidden gems in Japan is Tsubetsu Pass, an enigmatic mountain pass that boasts truly mesmerising views! 
Located on the outer rim of a volcanic crater surrounding Lake Kussharo, Tsubetsu Pass stands at an altitude of 947 metres. Because of this, whenever you venture to the area in the early mornings between spring and autumn, you will find yourself surrounded by lofty clouds on all sides! 
The Tsubetsu Pass Observation Tower offers arguably the best view of this awe-inspiring sight. It resembles a medieval European fort with an open deck that gives you incredible panoramic views of the surrounding area, including the Sea of Okhotsk, the Shiretoko mountain range, and the peaks of Mount Oakan and Mount Meakan. 
Words simply cannot do this mysterious and fairytale-like destination justice, you'll have to experience it yourself! 
3. You can sail alongside and explore mesmerising gorges in Japan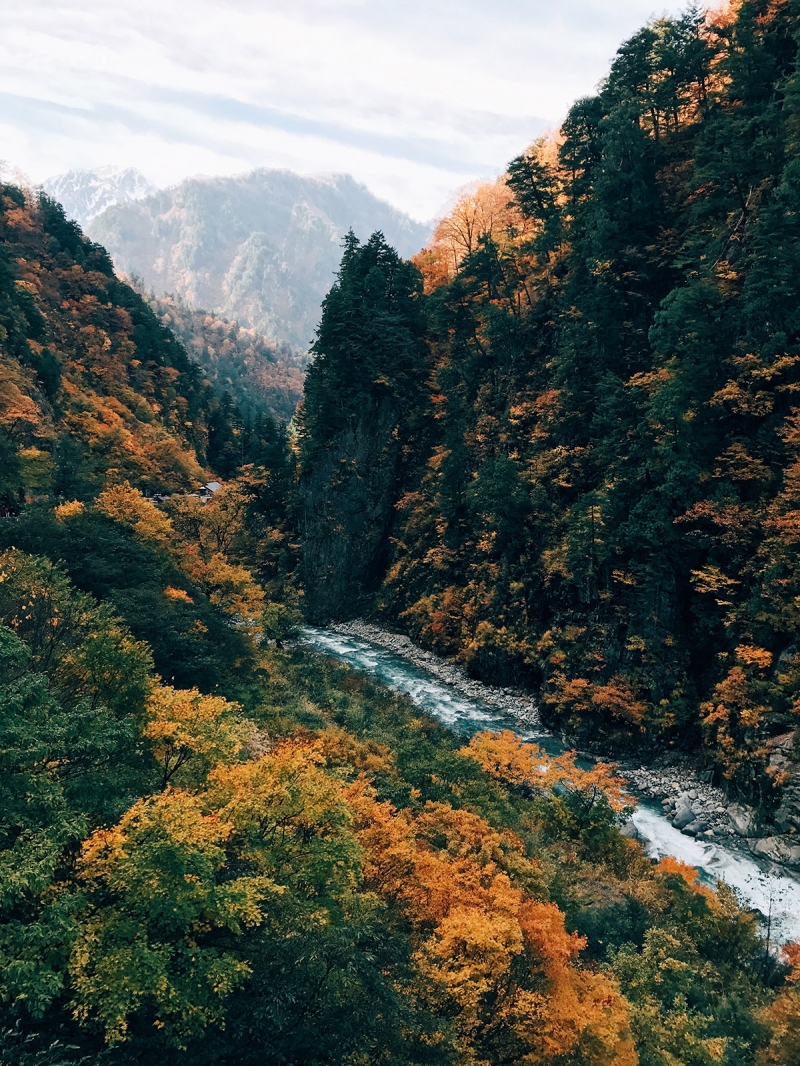 Aside from the aforementioned Lake Kawaguchiko, what I've always loved about the scenery in Japan is the rustic charm of its alluring gorges and valleys. 
Filled with enigmatic cliffs and the thundering sound of cascading waterfalls, many of the gorges in Japan offer a therapeutic escape from the city. You can either hike through whimsical scenery or enjoy a relaxing boat ride along the stream. 
For this, I highly recommend checking out the gentle river cruise along Geibikei Gorge, or you can also opt for the scenic railway at Kurobe Gorge for spectacular cliff-side views from a higher altitude.
Also read: 25 Things to Do in Kyushu: The Underrated Travel Gem of Japan
4. In some places in Japan, animals outnumber humans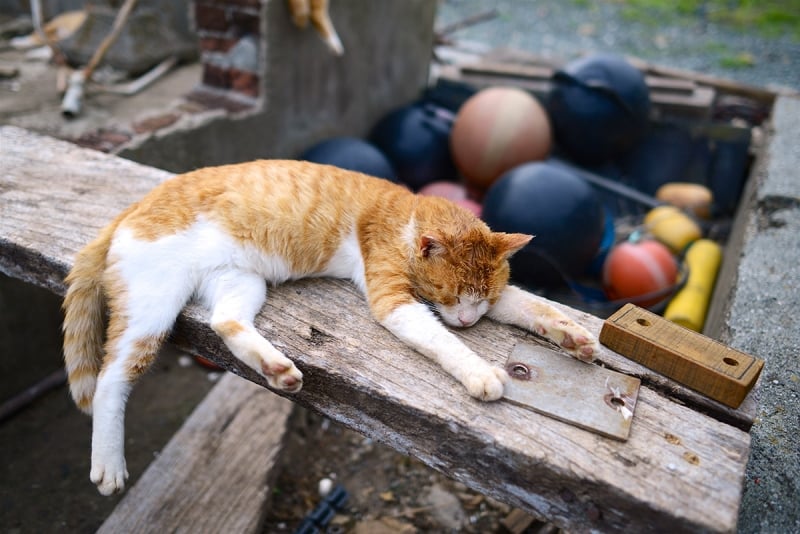 Ask any avid fan of Japan and they'll tell you that Japan is famous for having plenty of unique and adorable experiences. From ambient animal cafes to the deer-populated walkways of Nara Park, there are plenty of attractions in Japan that will make you go "aww!" 
However, did you know that in some places in Japan, there are actually more animals than humans? For example, on the famous "Cat Island" (Aoshima Island), there are approximately six times more cats than human residents! That's not counting the hordes of tourists who visit, of course. 
There's also Rabbit Island (Ōkuno Island) where travellers can spend some time being surrounded by cuddly rabbits. The critters have become so accustomed to humans that they would actually approach you rather than run away! Though you are not allowed to pick them up, it is still a refreshing experience to have these bunnies adorably hopping past!
5. You can stroll alongside 1,200 sakura trees!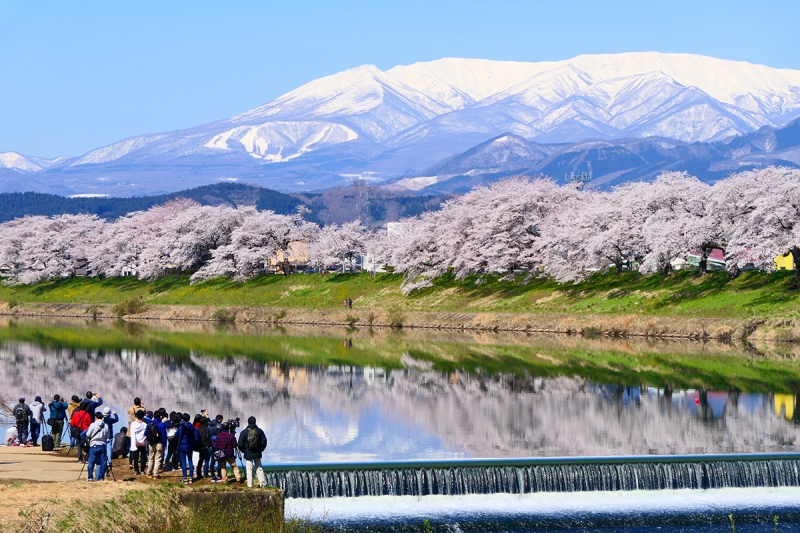 For travel-loving couples, Japan is also a popular destination, especially when the cherry blossoms bloom during spring. However, if you're not sure where you can experience the most romantic vistas of hanami season, then add Hitome Senbonzakura in Miyagi Prefecture to your bucket list. 
The name Hitome Senbonzakura literally translates to "1000 cherry blossoms at a glance"! This should clue you in on what to expect already at this mesmerising destination. There are approximately 1,200 different types of sakura trees here, including Yoshino cherry trees, double-flowers, and the rare white mountain cherry trees, some of which are nearly a century old! 
Picture this: You're enjoying a leisurely stroll along the Shiroishi Riverbank during mid-April. The weather is bright and perfect, and all around you are shades of pink sakura that stretch as far as the eyes can see. How simply alluring and magical! 
6. You can also view cherry blossoms and autumn leaves at the same time in Japan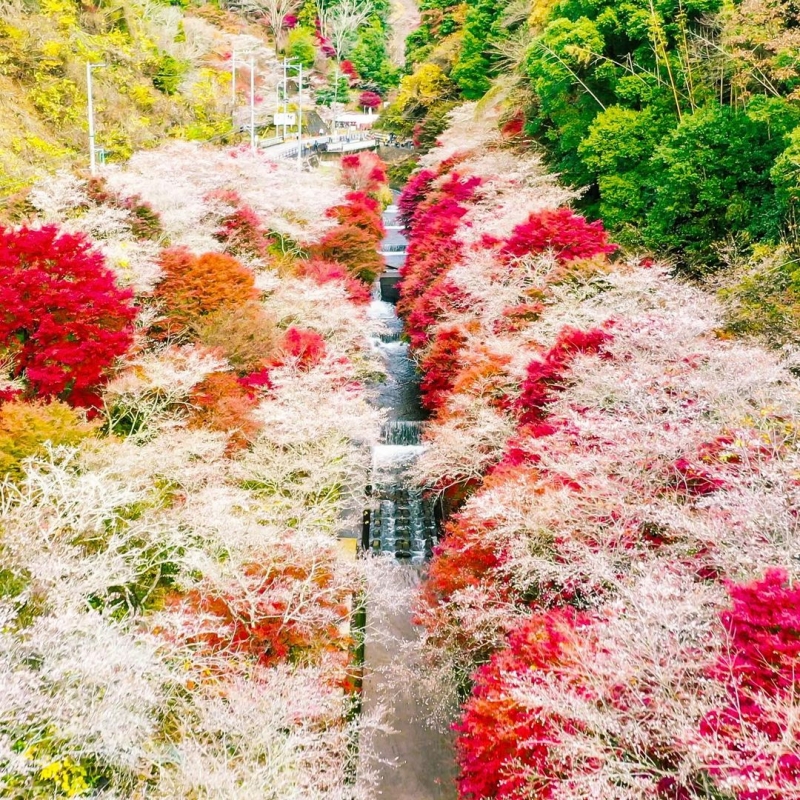 Even though it sounds too good to be true, I guarantee you that this is not a trick. In Aichi Prefecture, there is a unique town named Obara, located in the city of Toyota, where the cherry blossoms bloom in autumn! 
The reason this almost miraculous phenomenon even exists is that the sakura trees that are planted in Obara consist of a rare species called Shikizakura which blooms twice a year. Once in spring and one more time in autumn. 
Surely a sight you never thought you could witness, the spots of fiery red autumn foliage both stand out and blend beautifully with the surrounding bright pink sakura. It's definitely one of the most Insta-worthy sceneries ever! That's why you should add the annual ​​Obara Shikizakura Four-Season Cherry Blossom Festival to your future Japan itineraries. 
7. Japanese trains are almost never late!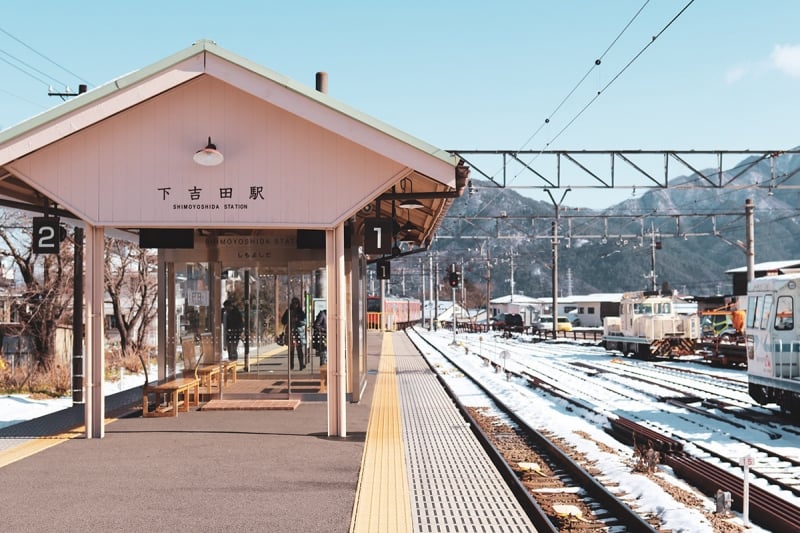 I'm sure most fans of Japan in Malaysia are aware of this one! But yes, trains in Japan are so efficient and punctual, that the average delay is only 18 seconds! Because of this, you can always count on getting from one place to another on time when travelling in Japan, leaving maximum time for sightseeing! 
What's more, the subway and local transportation system in Japan is so well-developed that you can practically travel anywhere with incomparable ease. This is especially true in tourist-friendly cities like Tokyo and Osaka. Not to mention there's also the added bonus of various Japan Rail (JR) Passes that make public transport in Japan all the more affordable! 
8. Japanese food is one of the healthiest in the world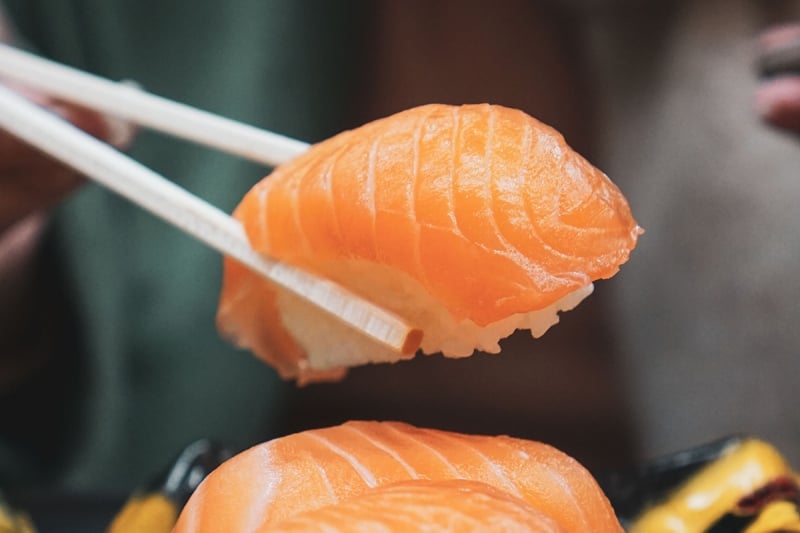 Japanese food is awesome. This is one of those fun facts about Japan that Malaysians will surely get behind. Even if we have yet to visit Japan, we for sure LOVE Japanese cuisine! Be it sushi, matcha drinks and desserts, or even local pasar stands selling takoyaki that are all the rage these days: it is clear that Malaysians just can't get enough of Japanese food. And that might actually be a really good thing in a way you didn't expect. 
That's because authentic Japanese food is actually one of the healthiest cuisines in the world! After all, it consists mainly of rice, fresh seafood, and plenty of vegetables and beans. Because of this, the local population is less exposed to fatty foods, which may well be one of the reasons why the Japanese have one of the world's longest life expectancies. 
9. Slurping your noodles is actually good manners!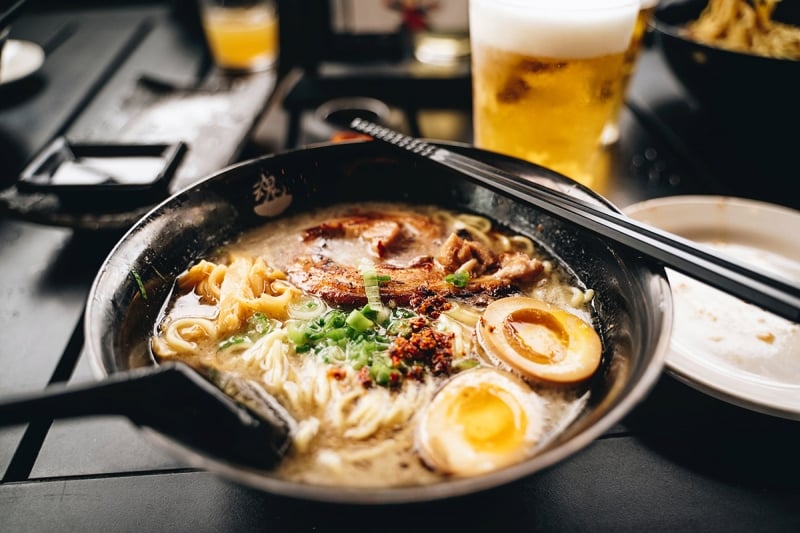 Malaysians probably grew up being taught that eating loudly is extremely rude. But in Japan, it's quite the opposite, especially when you're eating noodles! 
Japan has plenty of different noodle dishes: ramen, soba, you name it! And, contrary to what we've been taught, slurping is highly encouraged in Japan! Not only is eating noodles noisily a sign of enjoyment but it is also seen as a compliment to the chef! The louder you slurp, the more delicious the food! 
10. For every 24 people, there is one vending machine in Japan
This is another one of those fun facts about Japan that most avid travellers already know. Japan has lots of vending machines! However, unlike the ones in Malaysia that usually only dispense canned drinks, vending machines in Japan are much more diverse and unique. They sell anything and everything from drinks and ramen to flowers, umbrellas, and even live crabs and plane tickets! 
What's more, with over 5.5 million vending machines in the country, they're practically everywhere! In fact, one of the best memories I have about travelling to Japan is stopping by the vending machine in front of my hostel every morning for a fresh cup of coffee! 
11. You can walk on the Sea of Okhotsk!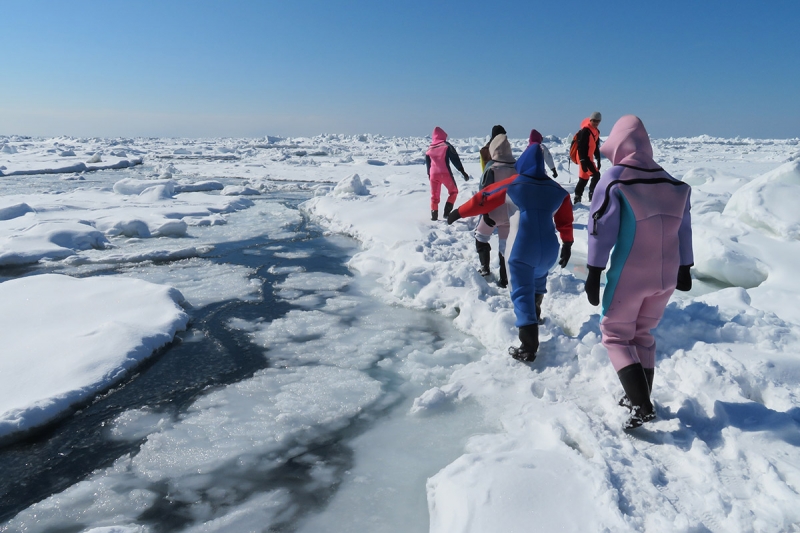 You heard that right! This isn't some miraculous feat, it is simply one of the most thrilling experiences in Hokkaido, Japan during winter! 
During the height of winter, ice from the Amur River in Russia breaks off and drifts into the Sea of Okhotsk, eventually reaching the coast of Hokkaido around mid-January. This unique winter phenomenon in Hokkaido is a beautiful sight to behold, even from afar. However, if adventure is what you seek, you can actually walk on the drift ice and experience standing on top of the Sea of Okhotsk! 
Of course, if you are planning on experiencing this thrilling adventure, we recommend signing up for a guided tour. 
12. There are snow monsters in Japan!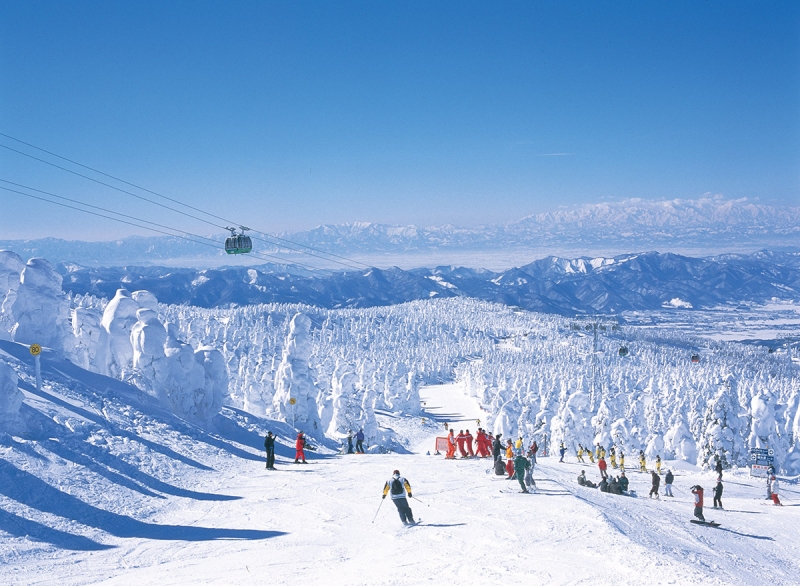 Speaking of unique winter experiences in Japan, did you know you can find snow monsters in Yamagata Prefecture? 
Now now, don't worry, these are not the kaiju that will terrorise cities. Instead, the Zao Snow Monsters are simply snow-covered trees in the Zao Mountains which are famous for receiving heavy snowfall in winter. This is thanks to their high altitude and unique climate. Because of the chilly temperatures, the trees in the area often freeze over, making them look like a looming army of tall icy snow monsters! 
Apart from taking pictures, you can also ski and hike along the slopes and take a dip at the natural hot springs. The best time to visit is during the height of winter, around January to early February. This is when the "monsters" are at their largest size! 
13. Japan helped shape today's video games industry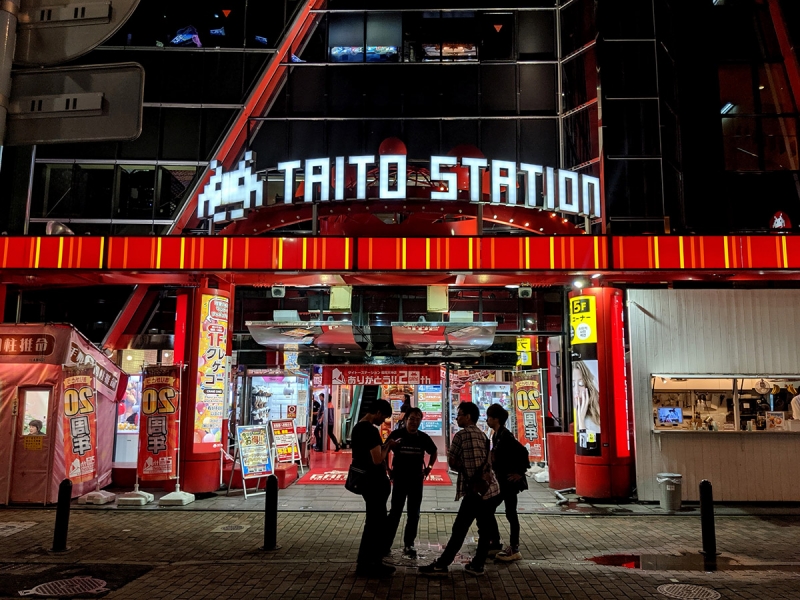 Avid gamers will know that Japan is the birthplace of many of today's most iconic video game franchises. From the super popular Pokemon and Final Fantasy series to beloved characters like Mario, Japan has truly left its mark on the video game industry. That's why, when you visit Japan, you can also expect to immerse yourself fully in the country's gaming culture. 
In Akihabara, you'll find a multitude of vibrant arcades, rows of themed capsule toy dispensers lining the pavement, as well as countless shops selling the latest gadgets, gizmos, and video game releases. You will also get to visit themed cafes like the Square Enix Cafe where you can satisfy all your Final Fantasy and Kingdom Hearts-related needs. There's also plenty of Pokemon Centres all over Japan where fans can shop for their favourite merchandise. 
For those who crave a more cultured approach to video games in Japan, you can plan a visit to the many video game museums in the country, such as the Huis Ten Bosch Game Museum, and the upcoming Nintendo Museum in Kyoto that's slated to open in 2024.
Speaking of Nintendo, would you like a brand new Nintendo Switch? Then join one of the biggest giveaways by Japan National Tourist Organization (JNTO) and stand a chance to win fantastic prizes all while rekindling your love for Japan!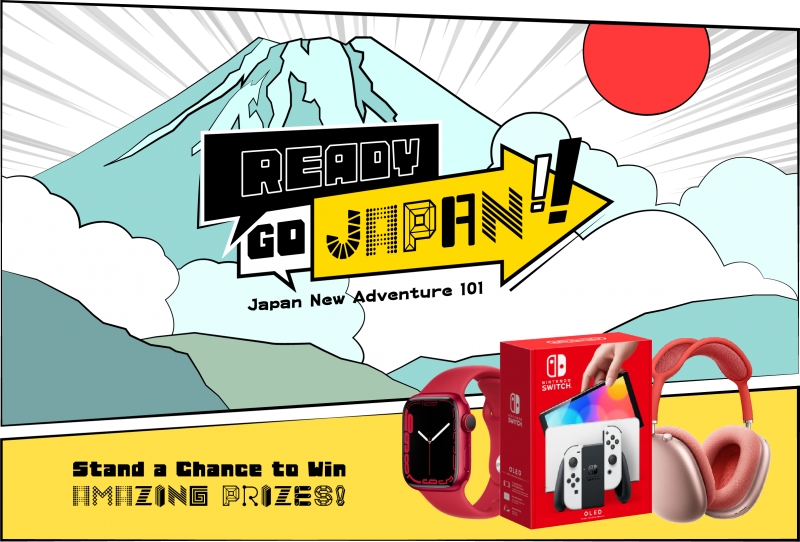 From now till 25 December 2021, head on over to the Ready Go JAPAN! webpage to play exciting games and win amazing prizes! All you have to do is complete a series of puzzles and quizzes about Japan to be in the running to win a brand new Nintendo Switch, an Apple Watch, and more! 
Make sure to interact with the discovery map after each challenge to discover all the mysterious, thrilling, romantic, and photogenic spots in Japan too! 
For more information, visit JNTO's Official Website and Facebook Page
---
Brought to you by Japan National Tourism Organization