What:
Penang Coffee & Desserts Festival 2018
Where:
George Town, Penang
When:
3 to 5 August 2018, 10am – 10pm
How many days does it take to taste the best of Penang's coffee and desserts? Just one apparently! Coming to you for the fourth consecutive year, the annual Penang Coffee & Desserts Festival (PCDF) returns from 3 to 5 August 2018. This exciting event will be held at the Atrium of Gurney Paragon Mall in George Town, Penang.
Organised by TLM Event and in partnership with Gurney Paragon Mall, this three-day festival is set to captivate the heart of all foodies. Reunite with over 50 exhibitors and meet the newcomers while embracing the best of Penang's coffee and desserts.
Try coffee and desserts from over 50 exhibitors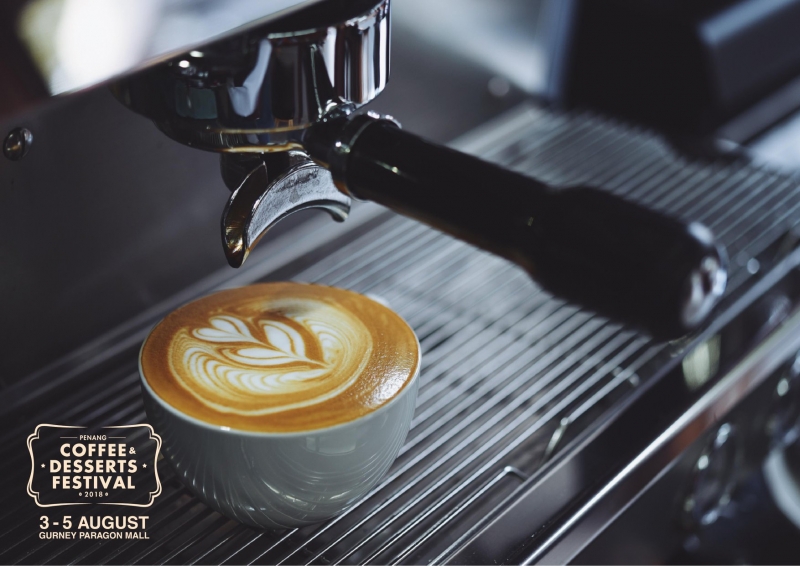 Sample coffee ranging from independent coffee houses and specialty roasters to big coffee chains and franchises. Sip on a warm cup of joe with notes of cedar and clove or enjoy a cold brew with a dash of milk when you're here. For coffee novices, this might well be where you find your favourite blend!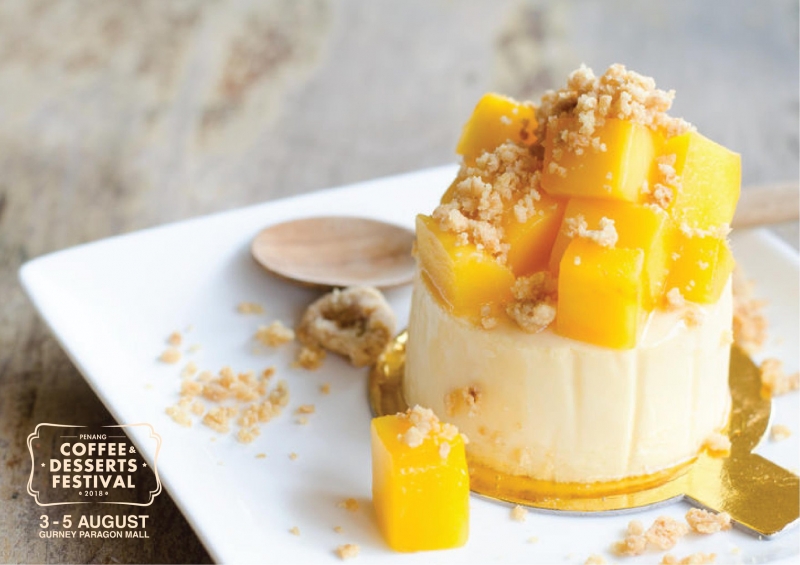 While some people like sugar IN their coffee, others prefer sugar to go WITH them — we're talking about desserts obviously. Choose from a variety of cakes and pastries or, if you'd like a healthier alternative, try some frozen yoghurt. Yum! Bite into the crispy meringue discs of your rose-flavoured macarons or savour the rich vanilla ice-cream and strawberries of your parfait.
No matter your pick, you'll come away with high spirits between the caffeine and sugar rushes.
Learn useful tips from workshops organised by connoisseurs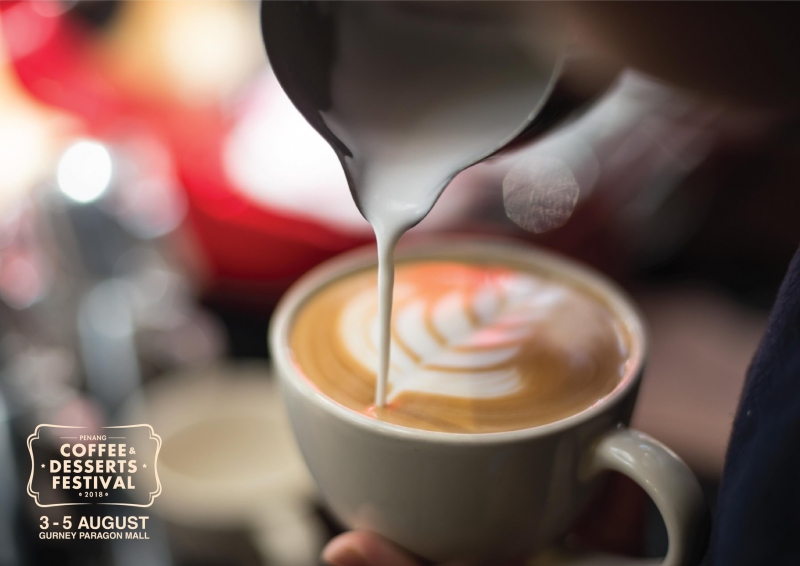 Besides getting high on caffeine and sugar sampling some of the best coffee and desserts, Witness the journey from bean to cup as coffee sommeliers prepare fresh cuppas before your eyes. Dessert enthusiasts will also have the chance to marvel at the exquisite culinary creations by expert patissiers. Whether you're a master chef or not, these workshops and demonstrations will no doubt inspire your creative culinary juices!.
Attend the Signature Food Truck Gathering Party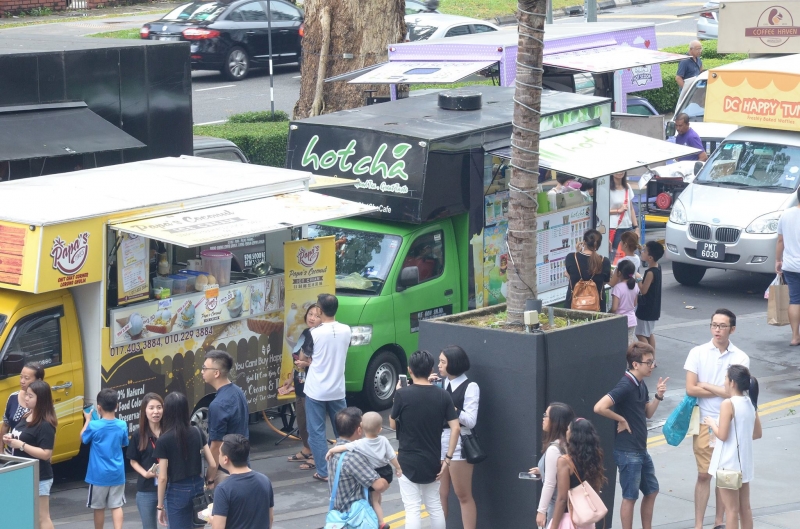 Cultivated from the streets and served fresh on a silver platter, look out for these mobile eateries featuring local street food of every sort during the festival. Choose from signature offerings such as Char Kway Teow, Penang Curry Mee and Assam Laksa amongst many others. You can find the Food Truck Gathering Party along Jalan Kelawai from 5pm till 10pm.
In this gastronomic space, there are only three things that matter: good friends, good food and good times. Mark you calendars and we hope to see you there!

Information extracted from TLM Event Facebook page