-The following is the personal opinion and views of the author-
Before I go on, let me make this clear, I'm not saying I don't care about COVID-19 nor do I believe that it's something to be taken lightly. 
As a personal anecdote, before the Malaysian government announced the Movement Control Order (MCO), I was already in voluntary self-isolation for three days. I had just returned from a business meeting overseas and even though the country I visited was not listed as a high-risk area, I decided to quarantine myself anyway. It wasn't because I thought that I was infected. Rather, I felt that it was my social responsibility to ensure that, in the off-chance that I had the virus, I did not unknowingly infect other people. 
So if I took the pandemic seriously enough to quarantine myself when there was no need to, why would I say that I don't care about the COVID-19 numbers? It's simple: they don't tell the full story. 
The numbers that matter vs. the numbers that don't 
Ikuti perkembangan terkini #COVID19 di Malaysia jam 5PM ini.

Get the latest update of the #COVID19 in Malaysia at 5PM today. @MuhyiddinYassin @DrAdhamBaba pic.twitter.com/wrju8YPCO9

— KKMPutrajaya (@KKMPutrajaya) April 8, 2020
Our Ministry of Health (KKM) holds daily press conferences at either 5 p.m. or 5:30 p.m. to keep us updated about the COVID-19 situation in Malaysia. Even if you don't follow those press conferences, you're sure to see reports from most media outlets in the hours that follow. The point of these daily updates isn't to scare you, it's to track how prepared our medical facilities are in the event of an increase of infections. 
As someone who works in online media myself, I'll admit that there is a benefit for reporting on the number of cases. They're easy to compile, allow for quick publication, and, in a time of pandemic, will more than likely attract attention. The most common template would be a big headline which reads: "Malaysia COVID-19 Cases Surpass 3,000!" or "Total Cases Now At (XXXX)" coupled with a sombre caption on Facebook and a photo of either a hospital or   everybody's hero, DG Dr. Noor Hisham. 
However, on its own, a number can say a lot, but mean very little. Many publications tend to glorify the COVID-19 numbers but fail to provide an explanation and educate the public. This is what irks me the most.
The total number doesn't paint an accurate picture
#COVID19Malaysia Terkini 8 April 2020.

Kes baru 156
Keseluruhan 4,119
ICU 76 (45 bantuan alat pernafasan)

Kes kematian baru 2
Kematian keseluruhan 65 kes atau 1.58%. pic.twitter.com/idLR1vR3Pr

— KKMPutrajaya (@KKMPutrajaya) April 8, 2020
For one, let's consider the difference between the total number of cases and the number of active cases. The total number of COVID-19 cases will only increase, never decrease. That's because they are a statistic that records incidents or infection and nothing more. 
If Cristiano Ronaldo scored seven goals in the World Cup, but scored two own goals in the final, the final statistic will still record that he scored seven goals. They will not subtract two goals from his final tally. Similarly, when a patient with COVID-19 recovers or passes away, the total number of infections will not drop. 
A better portrayal of the current situation is the number of active cases. These represent the people who are still in hospital. At the time of writing, Malaysia has a total of 4,119 cases vs 2,567 active cases. 
What factors affect the numbers? 
#COVID19Malaysia Seramai 51,937 telah diambil sampel dan 3,662 adalah positif iaitu 7.05%.

Bagi menambah kapasiti ujian pengesanan, makmal ujian ditambah pada awalnya 23 kepada 43 makmal kini. Keupayaan makmal juga perlu dipertingkatkan dgn lebih tepat dan cepat. pic.twitter.com/gc4c32pEWf

— Noor Hisham Abdullah (@DGHisham) April 5, 2020
But wait! Even the number of active cases doesn't completely convey the severity of the situation. That's because there are many factors that affect these numbers. For one, as the number of tests conducted by KKM increases, so will the number of daily infections. When the MCO first started, KKM was conducting an average of 3,500 tests per day. Fast forward to April, and the average number of daily tests is now at 10,000.
When that happens, it's inevitable that there will be sudden spikes in new infections. The numbers also vary depending on how quickly KKM can process the test samples. Another factor is the incubation period of the virus. For now, we know that the average incubation period is 14 days, and most patients start showing symptoms around day 5. That is why most likely, towards the end of MCO phase 1, we started seeing daily increases of 200+ cases. 
But in that case, doesn't it also mean that there are more people who are infected than what is currently shown? Yes, but here's why you shouldn't worry too much. 
People don't get infected overnight
Unlike a diabetes screening, a blood pressure test or even an STD test, a COVID-19 test typically takes between as little as 24 hours to as many as 3-4 days for the results to come back. It's because there are so many test samples but only a limited number of facilities that can process them. Currently, that number stands at 43, with over 55,000 tests conducted, and over 8,000 samples still pending results. 
So if, for example, today there is a reported increase of 300 plus confirmed cases, it doesn't mean that 300 plus people got infected overnight. It means 300 plus potential carriers have been isolated and are now being treated at hospitals. When someone is tested for COVID-19, they are required to quarantine and isolate themselves while they wait for their results. Sadly, not everyone adheres to this requirement, which is even more reason to stay at home during the MCO! 
How the numbers affect you personally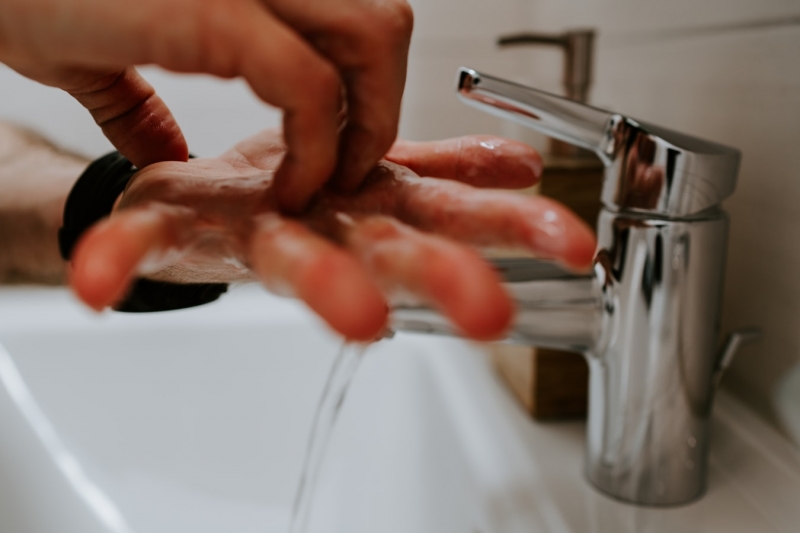 Since we're on the topic of staying home, one of the main reasons why I don't care about the COVID-19 numbers is because the numbers don't, or rather, the number shouldn't affect how I deal with the pandemic. To put it in crude terms, it's not like I'm going to wash my hands three times a day when the number of cases is at 2,000 and five times a day when it reaches 3,000! 
The truth of the matter is that COVID-19 is spreading within our country, so no matter what the numbers say, you should already be practising the basic rules of personal hygiene. On the flipside, if you end up being too fixated on the numbers (without understanding what they mean), it could lead to you developing anxiety or stress. Couple that with misinformation, fake news, and rumours from Whatsapp chain messages, this could all lead to a decline in mental health, which is not something that is extremely difficult to deal with, especially during this time.
I do look at the numbers sometimes, but at most, I do it once a week to get a general idea how the world is coping. What I don't do is spend every waking moment refreshing the chart to see how many new cases are reported. 
And finally,
What does it mean to "flatten the curve"
Yes, @newstradr !
Day-to-Day Rate of Change linear plot, seems to drop, But CAN'T tell U abt 'Flattening the Epidemic Curve'

A semi-log plot will get U 2C 'Flattening of Epid. Curve'.
Now compare Msia Vs S Korea Vs Iran
S Korea is Flattening, while Msia & Iran are NOT, as yet. https://t.co/TsqQHJpsiP pic.twitter.com/oolH11VJsO

— Dzulkefly Ahmad (@DrDzul) March 22, 2020
If the MCO is done right, given Malaysia's excellent healthcare system, we can definitely flatten the curve. In fact, Dr. Noor Hisham has already hinted at early signs of this happening. But I feel that many people are still not sure what flattening the curve means. And once again, this all comes back to our fascination with numbers. 
Let me get this out of my system: the only way we will see the number zero in terms of new infections is if a vaccine is produced and distributed widely. This will likely take a year at the very least. The truth is, even when the infection curve is flattened, you will still see new daily infections. 
Take South Korea for example. They currently have more than 10,000 confirmed cases of COVID-19 infection (total number). But they are one of the countries hailed for their excellent handling of the outbreak in their country. When our former Minister of Health, Dr. Dzulkefly Ahmad mentioned flattening the curve, he singled out South Korea as a stellar example, and yet, they're still recording new cases everyday. 
Flattening the curve does not mean a reduction of total number of cases (which, again, will never go down), rather it means a reduction or plateauing (flatline) of new infections. The main point of flattening the curve isn't to create a zero-infection society. It's to give our frontliners and medical workers sufficient time to treat those infected and to prepare for any potential exponential spike. We only have a limited number of incubators after all! 
Don't let ignorance stoke your fears
Look, I understand that this is an unprecedented time in our history. However, now is not the time to panic because of digits and numbers that appear on your screen. Be alert, not anxious should be the message of the day. I'm sure many of you will disagree with me, some may even publicly flame me in the comments section, but I stand by my opinion: the numbers don't matter as much as you think they do.
Also, at this point, many will probably be wondering whether or not the MCO will be extended. We'll get our answer on Friday, 10 April 2020. For my part, I will not speculate or encourage you to do the same. This only adds to the anxiety and leads to the spread of fake news. Hopefully, all media parties will do the same. Stay home everyone, and stay safe!