There probably aren't too many countries in Southeast Asia that can deliver a unique mix of inspiring natural landscapes and intriguing culture the way Cambodia can. This tiny nation has garnered an incredible reputation thanks to its low-lying plains, the Mekong Delta, towering mountains as well as its coastline along the Gulf of Thailand.
Additionally, it contains many popular heritage landmarks like the Angkor Wat temple. Its capital city, Phnom Penh, is also home to the art deco Central Market, glittering Royal Palace and the country's National Museum. Safe to say then, that there's plenty to see and do.
However, what many travellers might often overlook are the mystical caves and caverns that can be found throughout the nation. Very much like its Southeast Asian neighbours, Cambodia hosts fascinating cave formations that you may not be able to find in any other part of the world. Here are just a few of the most prominent caves you ought to visit in 2019.
Caves of Phnom Sampeau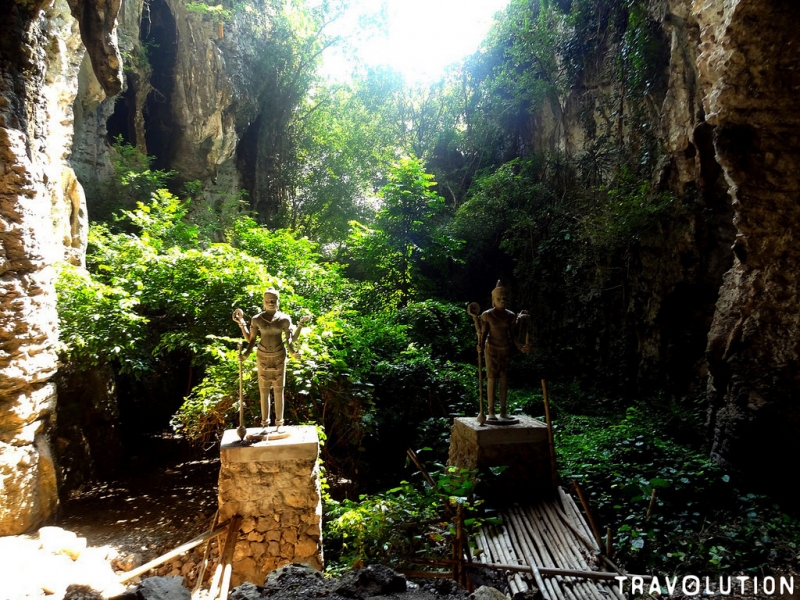 These limestone caves are based in the countryside where a horrible genocide once took place. These days, however, it's a place of peaceful beauty and serenity. It's located halfway up a mountain covered with wats, statues and lookout points that hang over the village below. Wildlife can be found here too, with macaque monkeys roaming the mountainside and loads of bats that you might be able to see dashing in and out at dusk.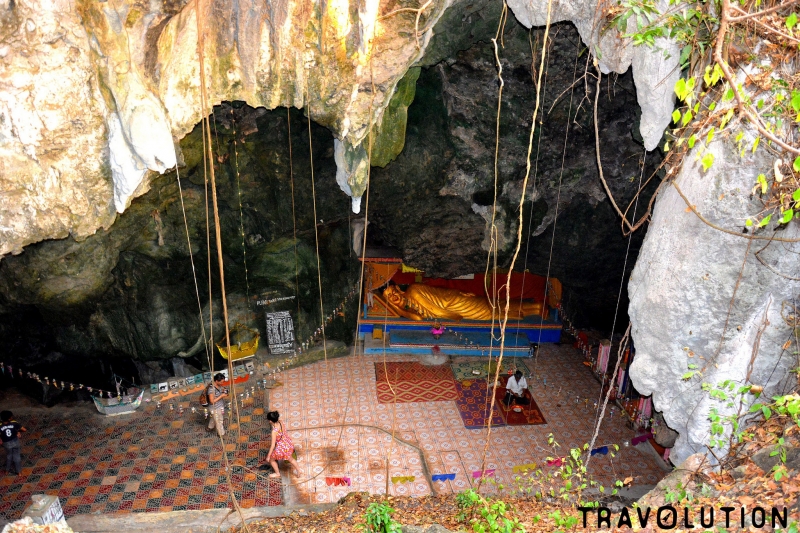 One of these caves, eerily named the Killing Cave, has a horrific backstory connected to a time of genocide but these days, Cambodian locals and tourists flock to the cave due to its beauty, choosing to fill the darkness with joy as a way to move past tragedy.
The cave itself is colossal, with rocks covered in green vegetation and low-hanging vines. A huge golden Buddha reclines at the centre of its interior and interesting formations can be found throughout.
Phnom Chhngok Cave Temple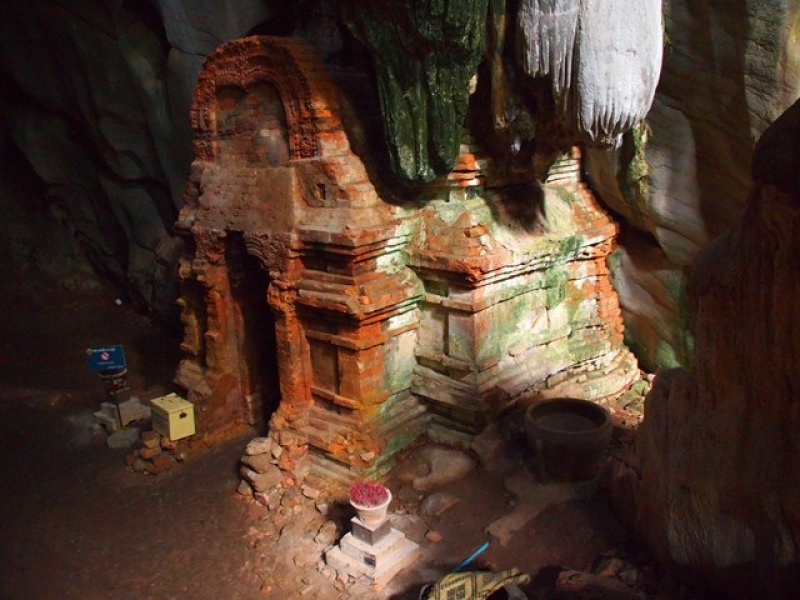 There are quite a few temple caves that can be found throughout Southeast Asia. This is one of the more prominent ones. It's a charming little structure that's built within the huge foundation of an ancient cave. An entry fee of about $1 will be required before you can explore.
You'll probably also need a guide if you plan on venturing deeper into the cave. It can be quite a labyrinth, especially if you aren't too good with your bearings. Thankfully, there are local guides available for hire for about $4. While you're in there, try spotting the elephant and cow rock and watch as bats cover the top of the cave. Adventurous travellers may be thrilled to know that the routes can get pretty challenging too. Don't forget to admire the view from the steps as monkeys jump in the wild through trees and branches.
Phnom Kampong Trach Cave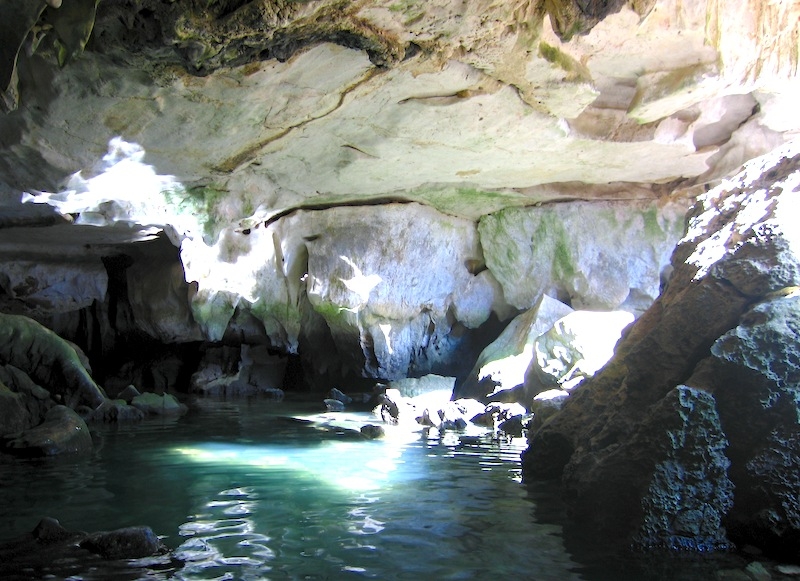 This may very well be one of the smallest caves in Cambodia (if not the whole of Southeast Asia). It's best described as a short tunnel through limestone rock formations connecting the outside with the actual circular hole that's open to the sky.
It's an interesting place to be in, seeing that the walls are extremely tall. Built into the crevices, small sculptures like the "sleeping Buddha" can be observed. Similar to other caves in Cambodia (where you might find people are willing to show you around for a small fee), young guides can be found at the mouth of the cave.
Battambang Bat Caves
Most tourists describe the Battambang Bat Caves as an enigmatic destination famous for its amazing spectacle involving millions of bats. Expect to be amazed by how long and how low the bats can fly as they sift in and out of their nesting grounds in the caves. The massive daily dusk exodus of droves of bats from the cave mouth is apparently worth the visit and truly a sight to behold.
Cambodia travel tours do sometimes include this destination in their itinerary, as well as Tuk Tuk tours that can be found in the city. If you love nature, you should consider checking this spot out. It's located a little way from central Battambang. Bats usually come out at about 5.30-6pm, according to locals. Be warned that they can get a little too close for comfort at times and the smell can be quite unpleasant, so try not to get in the way of their flight path.