To say that Bali is a popular travel destination would be an understatement. Thanks to its reputation as one of the world's most romantic destinations, Bali has long been the dream destination of doting couples and even groups of friends looking for a quick getaway. 
However, did you know that our very own country, Malaysia, has plenty of awesome staycation spots that look and feel just like Bali? You don't have to leave the country just to enjoy the same ambient views and be pampered into oblivion! Just check out these awesome stays instead! 
1. A lush nature escape to rejuvenate your soul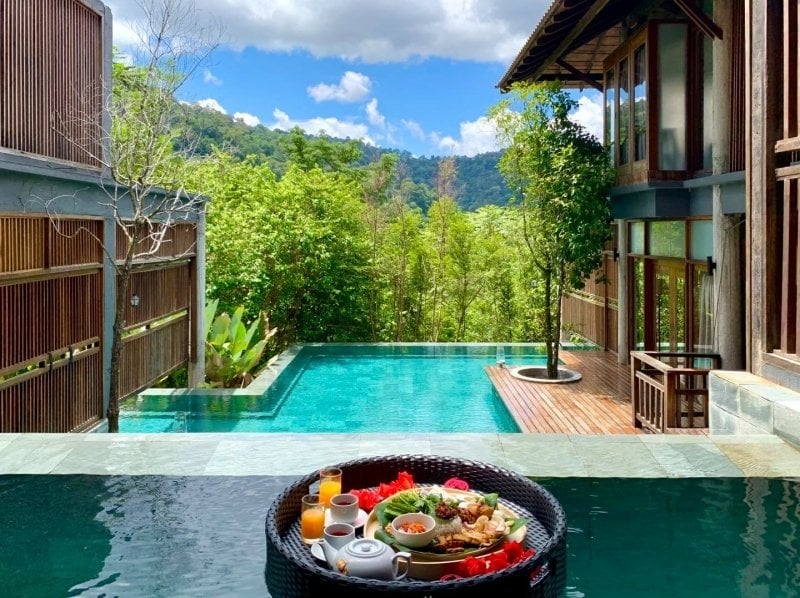 Listing name: Shorea Villa Kemboja, One Forest One Resort
Listing type: Private room in resort
Max. no. of guests: 2
No. of bedrooms: 1

Located in the lush forest reserves of Mount Berembun in Negeri Sembilan, Shorea Villa Kemboja is sure to lull you into a sense of ambient bliss. Boasting therapeutic views, the resort offers guests the chance to leave the hustle and bustle of city life behind and dive into the gentle embrace of Mother Nature.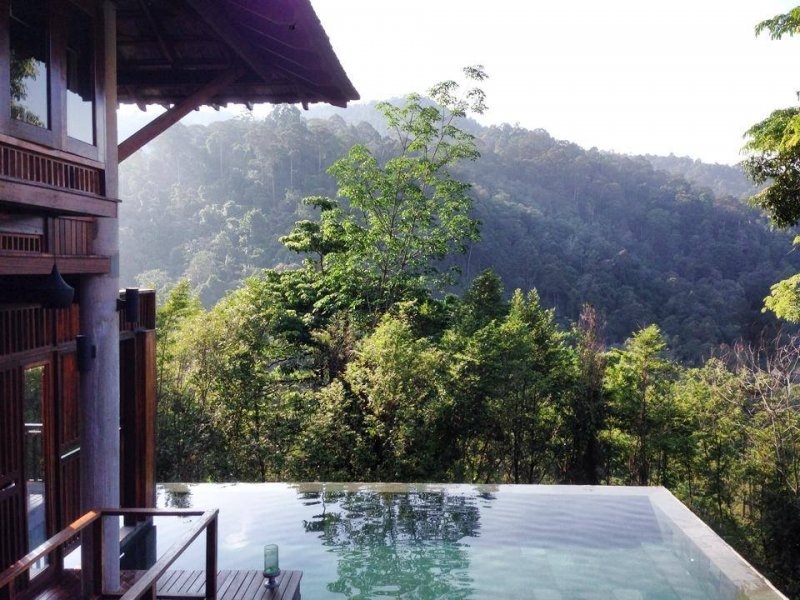 The secluded villas are the epitome of a peaceful, quiet getaway. The rooms feature comfy linen beds, ambient decor, and plenty of natural sunlight. However, the main attraction is the infinity pool overlooking the tropical forest reserve! Apart from taking a dip, guests can also enjoy a floating breakfast in the pool whilst admiring the alluring scenery! This certainly reminds us of Bali, don't you think? All in all, it's the perfect place for an intimate getaway with your loved ones.
2. Experience the tranquility of the Malaysian jungle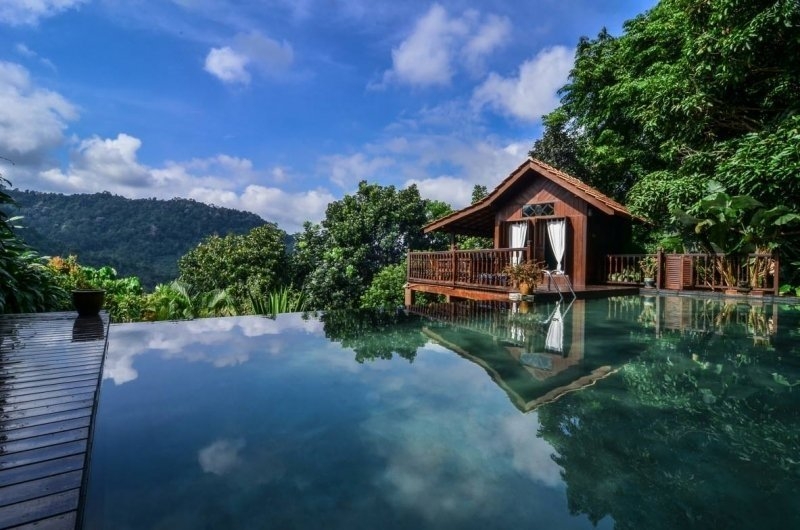 Listing name: The Dusun – Berembun House
Listing type: Private room in bungalow
Max. no. of guests: 2
No. of bedrooms: 1

Speaking of escaping the confines of the city, The Dusun is another exceptional location to visit for some Balinese vibes. Also located near Berembun, the main attraction of this quick getaway from KL is its traditional Malay-styled bungalow. Known by avid staycationers as one of the most beautiful Airbnbs in the area, The Dusun offers deep, healing relaxation to guests.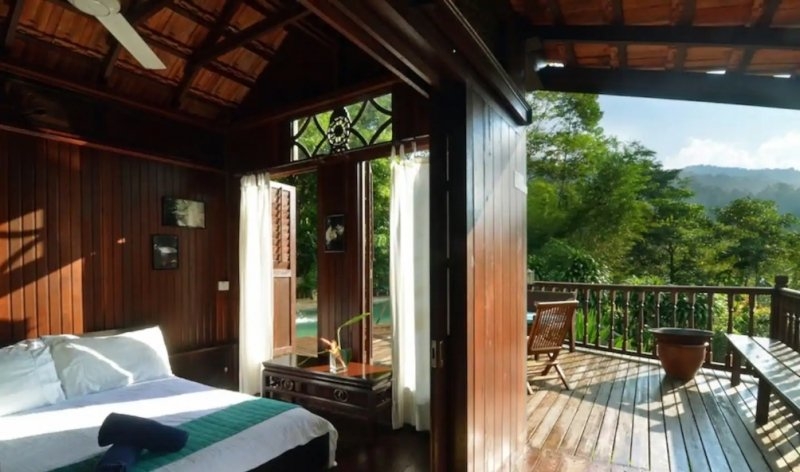 Apart from a restful stay, guests can also explore the beauty of the jungle by joining a hiking tour. If you'd prefer a more laid-back experience, you can go for a swim, enjoy the tranquil surroundings from the outdoor veranda, or simply watch the day trickle by idly as you cozy up with a good book or movie.  
3. Enjoy the fresh air on verdant hills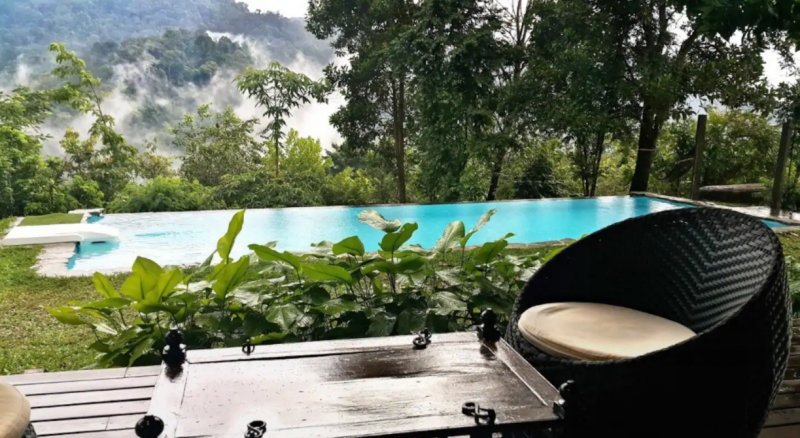 Listing name: Selepas Hujan (After the rain)
Listing type: Private room in nature lodge
Max. no. of guests: 10
No. of bedrooms: 2

Imagine: it's early in the morning and the sun gently caresses your face. In the distance, you hear the cacophony of song-birds chirping away to signal the start of a new day. You awake, and as you head out, what greets you is the picturesque scenery of the mountains covered in the morning mist, standing majestically over a 4000-acre virgin forest reserve. Sounds like a dream? Nah, it's what you can expect when you enjoy a stay at Selepas Hujan in Pantai, Negeri Sembilan!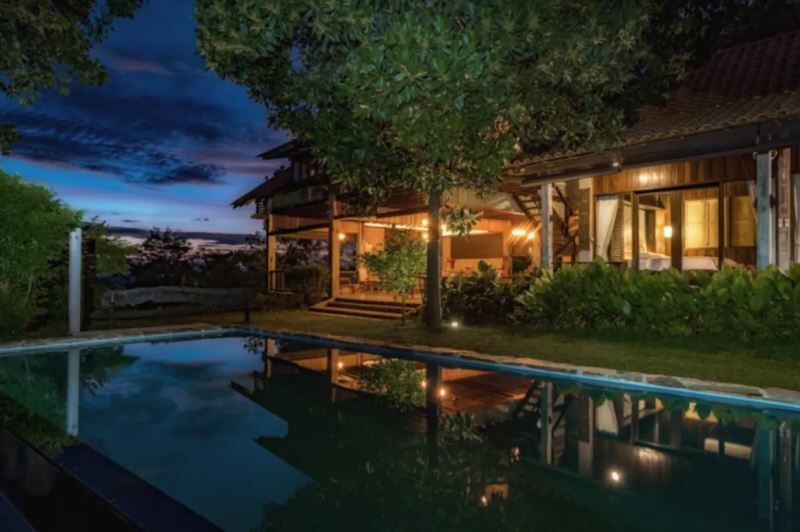 This open concept villa features plenty of open spaces, breathtaking views, and a staycation experience that is more than on par with a trip to Bali. You can enjoy a morning swim in the saltwater pool or organise a fun BBQ dinner as you gaze up at the stars at night. As a bonus, you can even sample some Orang Asli cuisine, trek the jungle with them, or even enjoy a traditional massage here! Sounds like the ultimate weekend getaway to me! 
4. Retreat into the comforting confines of a tropical paradise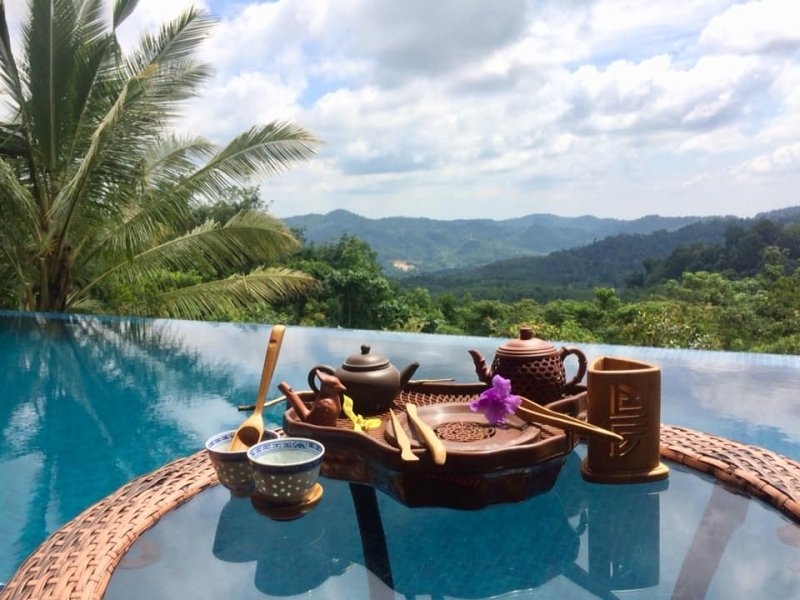 Listing name: Cabinz Ecottage Retreat
Listing type: Private room in cottage
Max. no. of guests: 2
No. of bedrooms: 1

I'm starting to think that Negeri Sembilan is the go-to place for a weekend staycation in Malaysia. Nestled in the hills of Pantai, Cabinz Ecottage Retreat offers not just a Balinese getaway but also a reprieve from the unforgiving heat in Malaysia. The private chalet's main attraction is its infinity pool overlooking a lush rainforest reserve. And yes, you can enjoy a poolside breakfast here too.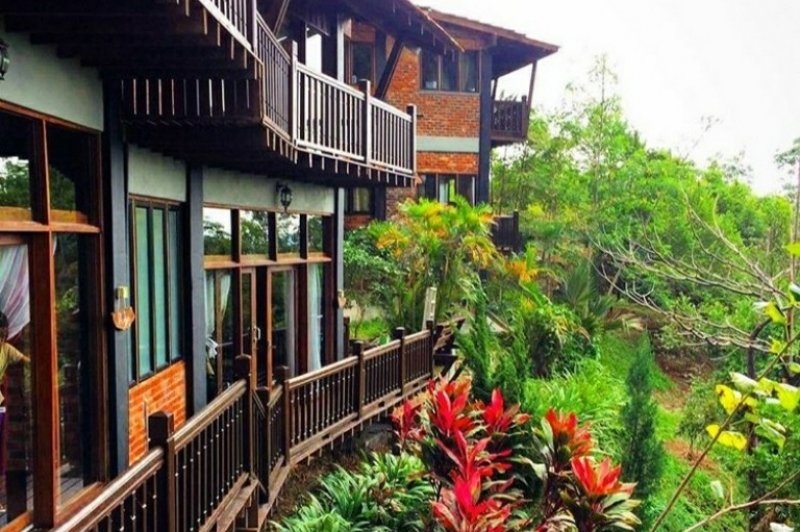 Apart from soaking in the relaxing vibes, visitors can also find their inner zen with onsite yoga and meditation lessons. Adventurous souls can embark on an exciting trek through the jungle and those who are romantic at heart will no doubt enjoy the stunning night view of the starry sky. 
Also read: 8 Scenic Hiking Tails Near KL to Escape the Concrete Jungle
5. A private haven filled with heritage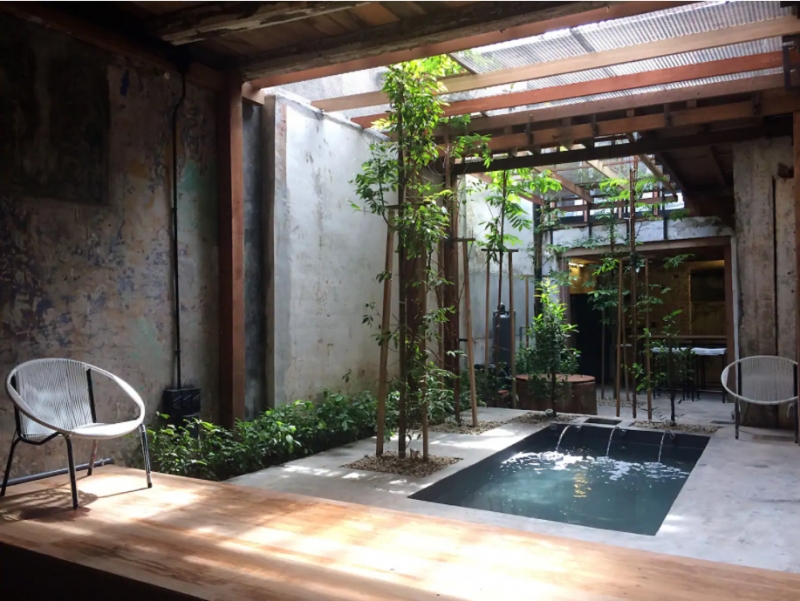 Listing name: Rimba Hang Kasturi, Melaka Heritage Residence
Listing type: Entire villa
Max. no. of guests: 14
No. of bedrooms: 4


Melaka is easily one of Malaysia's top destinations known for its rich cultural heritage. Apart from visiting famous historical sites like Dutch Square, travellers in Melaka can also choose to enjoy a blissful staycation in an ambient location steeped in history.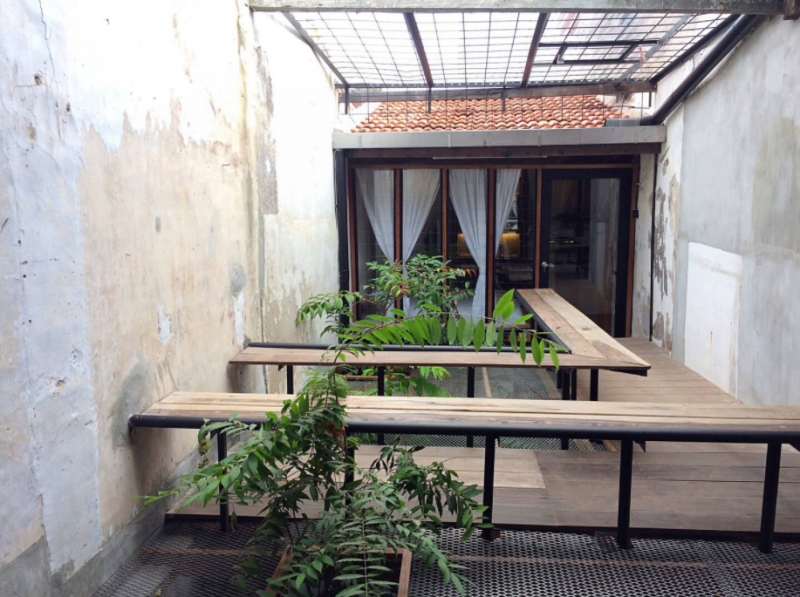 Located just a stone's throw away from Jonker Street, Rimba Hang Kasturi is a private villa that was artfully converted from an old shophouse. It features a large courtyard, private pool, and extremely comfortable private rooms, making it fit for a weekend staycation, and even an ideal location for private events. 
6. An authentic Balinese getaway in the city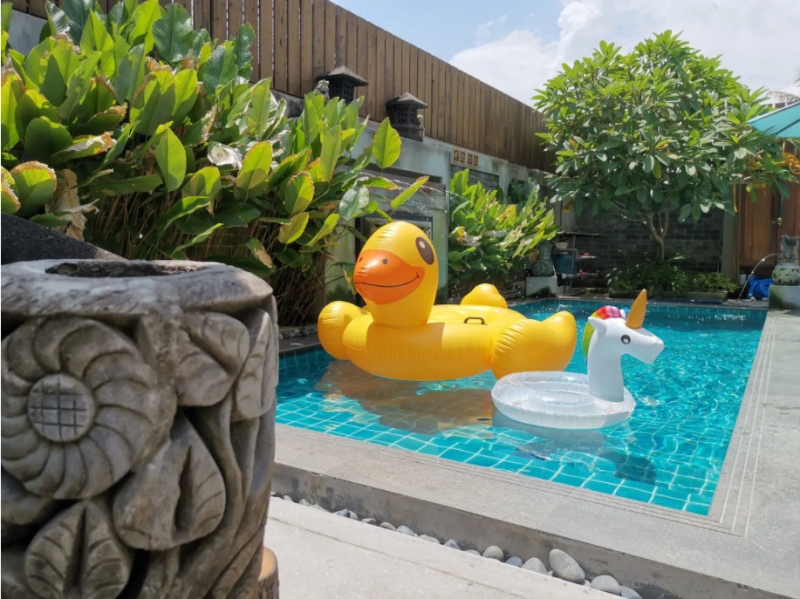 Listing name: Samaya Villa, Balinese 4bedrooms with Private Pool
Listing type: Entire villa
Max. no. of guests: 10
No. of bedrooms: 4

Another perfect staycation spot in Melaka to check out is Samaya Villa, a luxurious private villa set in a quiet neighbourhood. Located close to Klebang beach, the property offers visitors a stunning view of the Melaka sunset during the evening. Designed for the perfect private getaway, Samaya Villa features elegant wooden interiors, a lovely garden, a pool terrace, and wide open spaces, giving visitors a truly therapeutic ambience.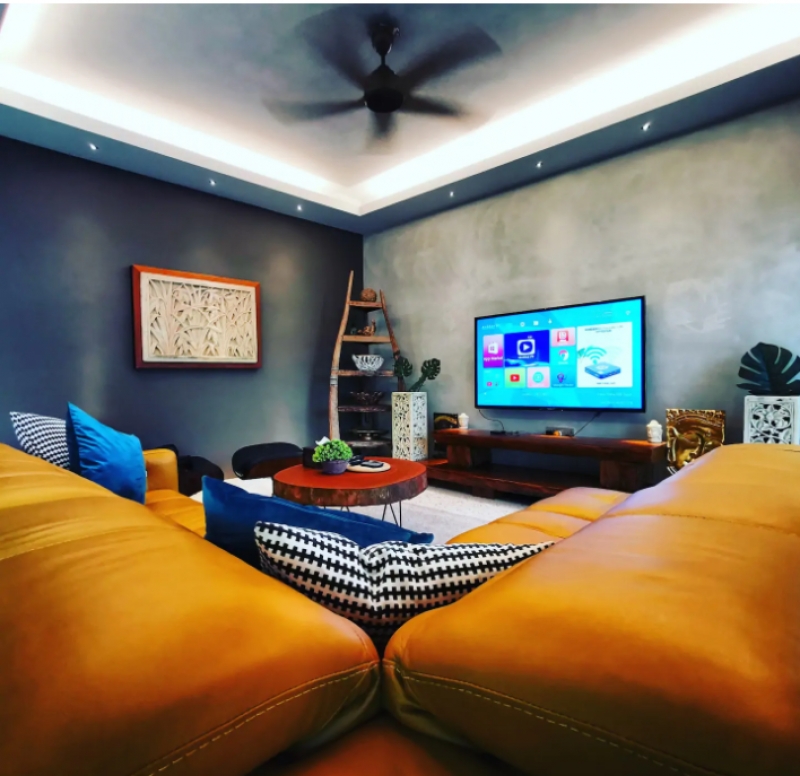 Guests can enjoy poolside dining, admire the sunset from their balconies, or simply kickback and relax in their private gazebos. What's more, the villa is situated just a few minutes' drive away from the city, giving you the perfect base to explore the historic area. 
7. An incredible nature escape on the outskirts of the city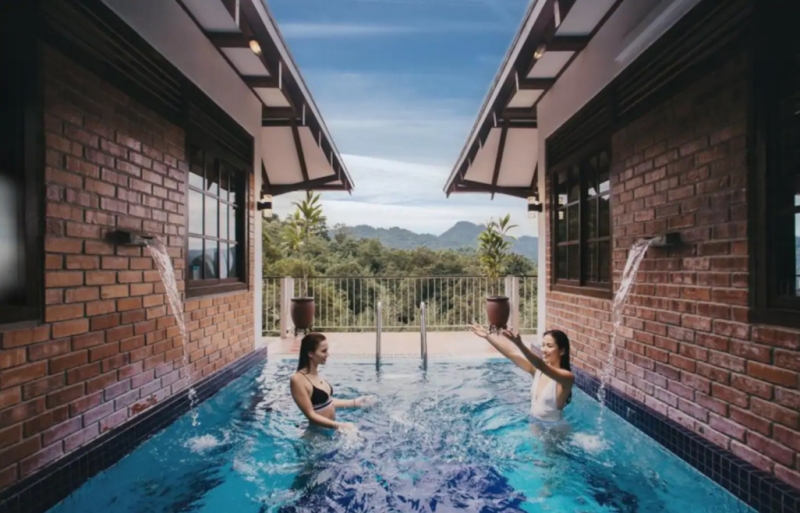 Listing name: Breathtaking Hilltop View, Sky Villa by iO Home
Listing type: Entire villa
Max. no. of guests: 10
No. of bedrooms: 2

Finally, here's an awesome staycation spot close to home. Specifically, it's located in Kuala Kubu Bharu, Selangor! Built on a cliffside surrounded by forest reserves, Sky Villa is a rustic villa offering spectacular hilltop views and a Balinese escape right in the heart of the city. Apart from the usual amenities, Sky Villa also comes with a semi-outdoor bathroom, a private pool, a barbeque pit, and a game room.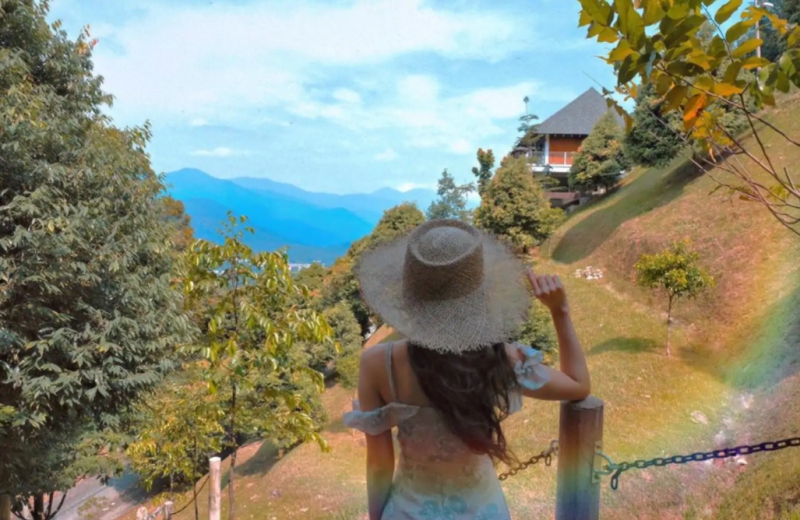 Basically, it's the perfect place to chill with friends and family! You can also enjoy a nice poolside breakfast in the morning before heading out to explore the nearby hills on foot or by bike. After all, the area is just a few minutes away from Chiling Waterfall, one of Malaysia's most popular cascading waterfalls. There are also plenty of exciting activities too such as ziplining and paragliding! 
And there you have it, seven incredible Airbnbs that double as the perfect Balinese staycation spot. Will you be heading to any of these locations anytime soon? Let us know!