As the home of Malaysia's famous Mount Kinabalu, Sabah is a land that's blessed with mesmerising natural scenery. Such is the alluring charm of Sabah that some of its sights have even been compared to world-famous destinations like New Zealand! With verdant meadows and lush rainforests, Sabah is truly a travel destination that heals the soul. Planning your next trip to this natural haven? Then check out these highly recommended Airbnbs in Sabah! 
1. A magical stay in Hobbiton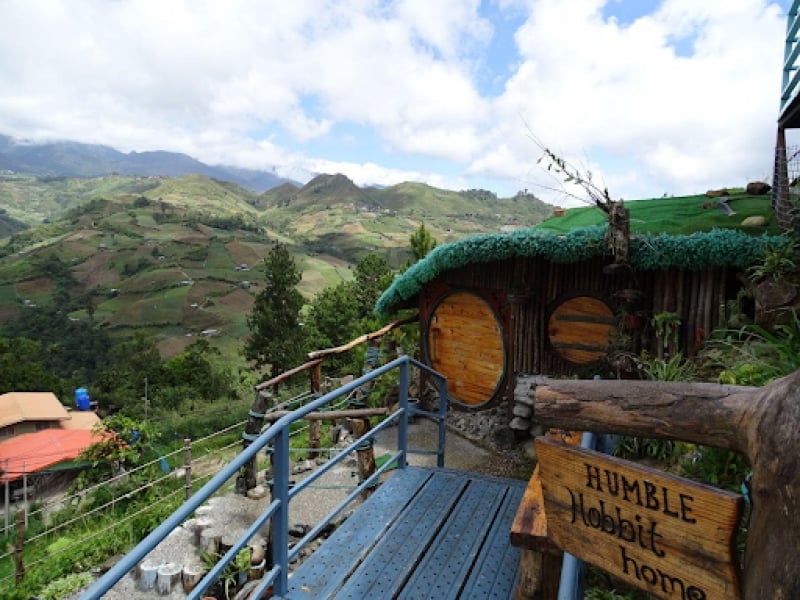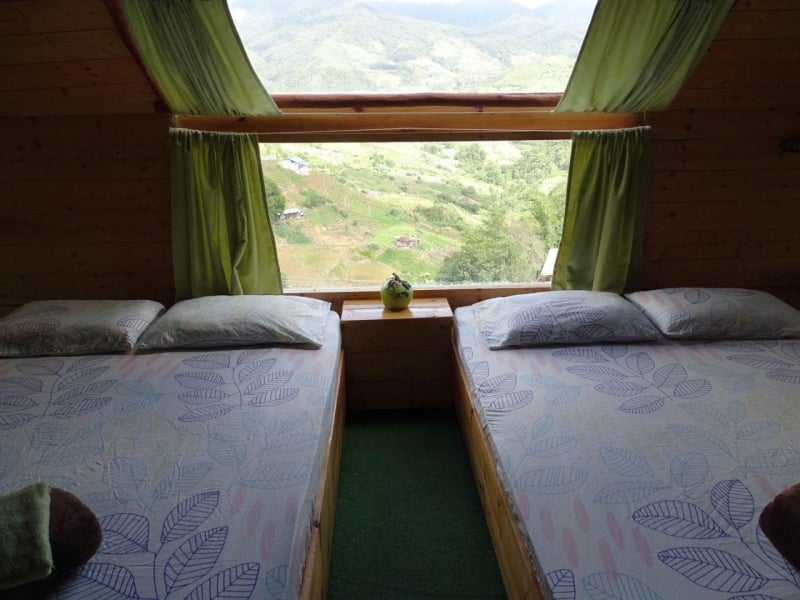 Listing name: Humble Hobbit Home with a great Mt. Kinabalu view
Listing type: Entire home
Max no. of guests: 5
No. of bedrooms: 3
Fans of the Lord of the Rings, take note because this one's for you! Located in the verdant meadows of Kundasang, Humble Hobbit Home is one of the most whimsical airbnbs in Sabah! As the name suggests, a stay here will feel like a stay at the magical town of Hobbiton from Tolkien's famous tales!
With the majestic Mount Kinabalu as its backdrop, this Airbnb boasts some of the most incredible views you can wake up to in Sabah. With wide-open fields that stretch as far as the eye can see and plenty of sunshine and chirping birds in the morning, it is truly a therapeutic staycation. In fact, you might even wake up one morning and think you've been transported to New Zealand! 
The accommodation space itself exudes a naturalistic vibe, perfect for appreciating the cool air in the area. There is a small pantry to prepare simple meals and even a bonfire place to watch the stars at night!
2. A trendy, luxurious staycation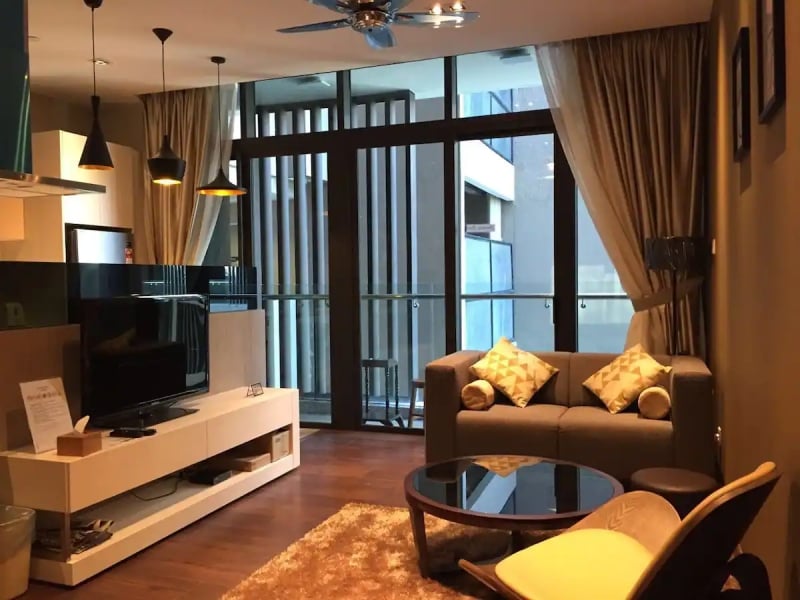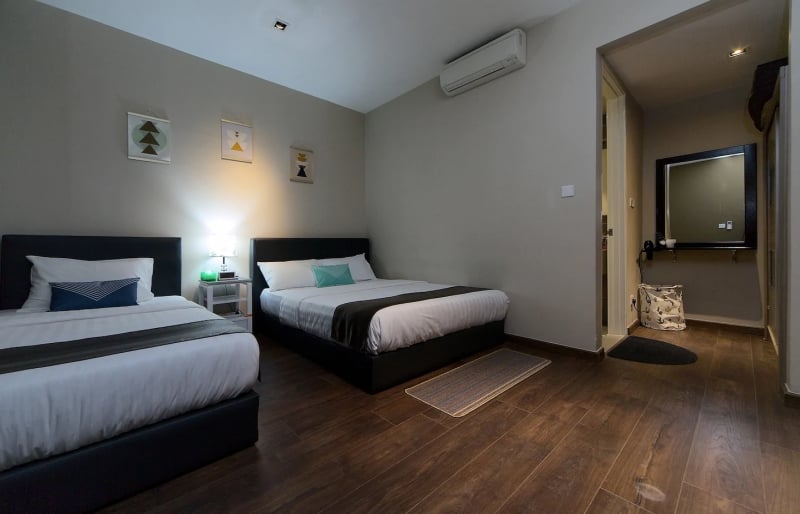 Listing name: Modern & Luxury Suite @ Riverson SOHO, City Centre
Listing type: Entire apartment
Max no. of guests: 4
No. of bedrooms: 1
This one of the coziest Airbnbs in Sabah and it may even be your dream home. Located in the city centre of Kota Kinabalu, this trendy apartment in SOHO Reiverson features a chic interior design and exudes a luxurious ambience. It is located close to Imago Shopping Centre and a handful of other popular destinations.
New and fully furnished with modern amenities, this apartment is the perfect place for small families and group staycations. So if you're in KK, check out this accommodation option for a comfortable and enjoyable stay! 
Also read: Top 8 Best Airbnbs in Penang
3. A colourful wooden shed at the foot of Mount Kinabalu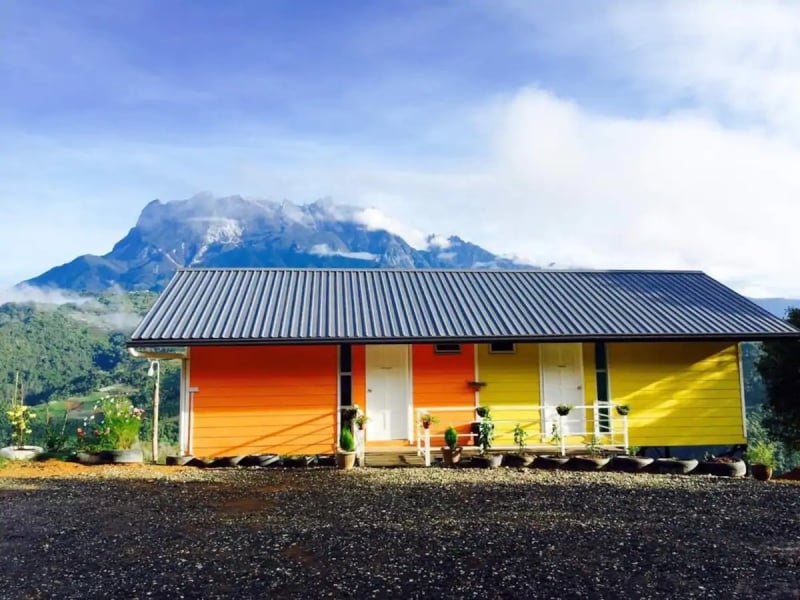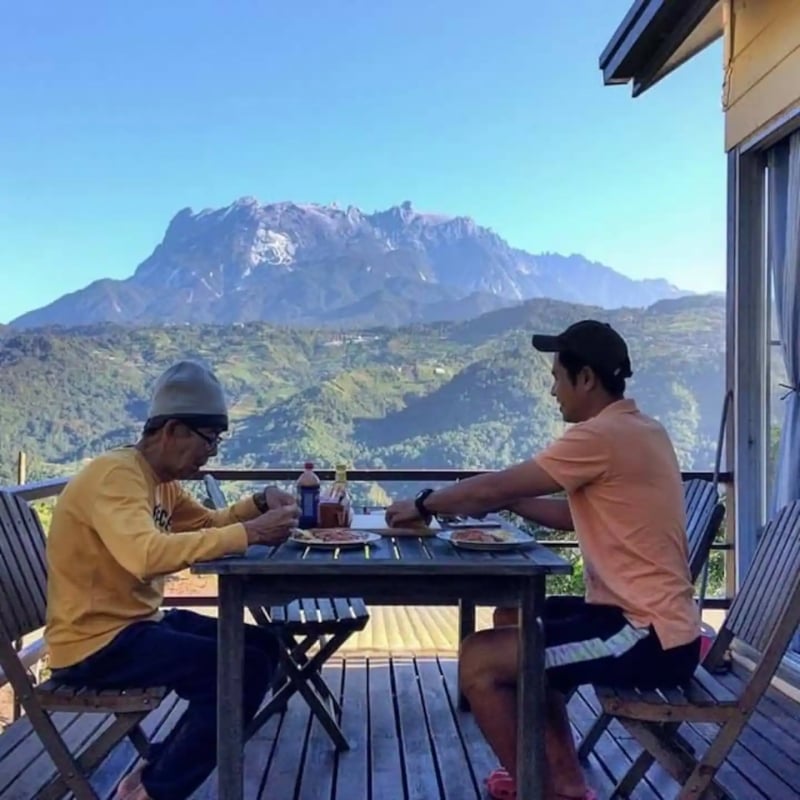 Listing name: Himbaan Gardenstay Camping
Listing type: Entire villa
Max no. of guests: 3
No. of bedrooms: 1
Himbaan Gardenstay is easily one of the loveliest Airbnbs in Sabah. Located at the foot of the majestic Mount Kinabalu, this therapeutic location consists of colourful little wooden cabins which are perfect for small families.  Each cabin comes with modern creature comforts but it is the outside that will truly captivate you.
With Insta-worthy views around every corner, you'll likely spend more time in the cool outdoors than inside. From your private balcony, you can admire the enigmatic Mount Kinabalu up close! What's more, the surrounding area is full of colourful blooms that will heal your weary soul! 
4. A wooden cabin that's better than a 5-star hotel!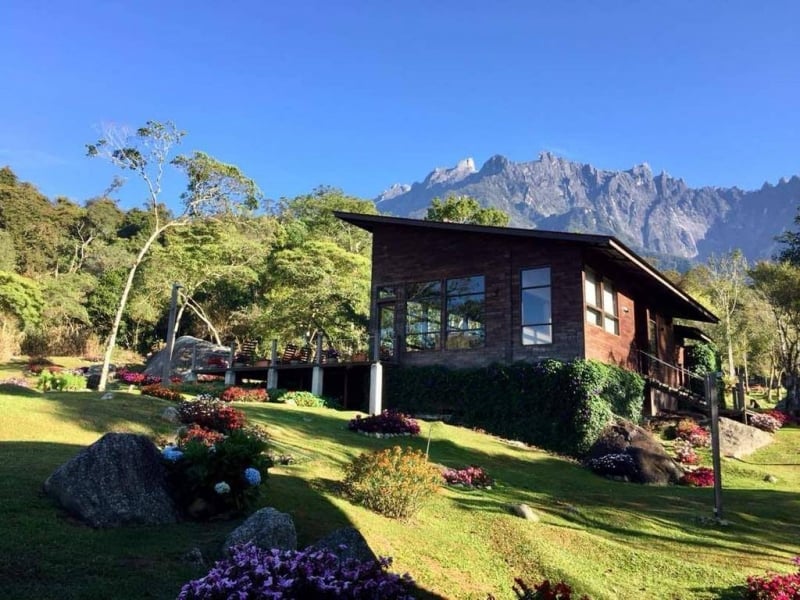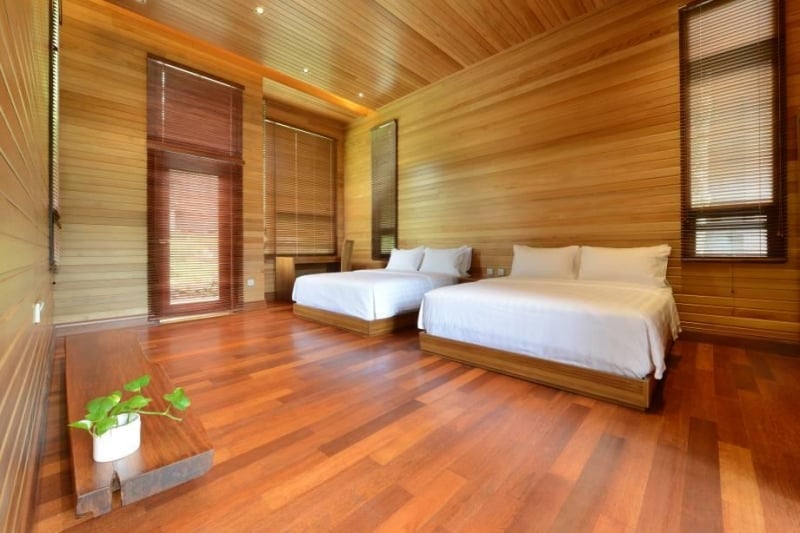 Listing name: Spring Garden in Kundasang, Mount Kinabalu
Listing type: Entire villa
Max no. of guests 6
No. of bedrooms: 3
What's that? An Airbnb that can rival any 5-star hotel in Sabah? Count me in! Spring Garden in Kundasang is easily one of the most serene nature retreats in the area. Surrounded by views of Mount Kinabalu and verdant meadows, this alluring accommodation will make it difficult to leave!
Just looking at the photos is enough to make me want to book a stay there already!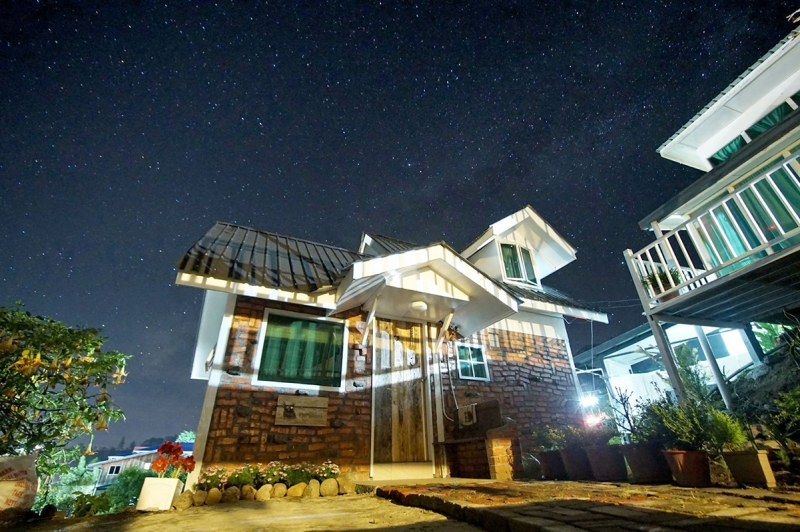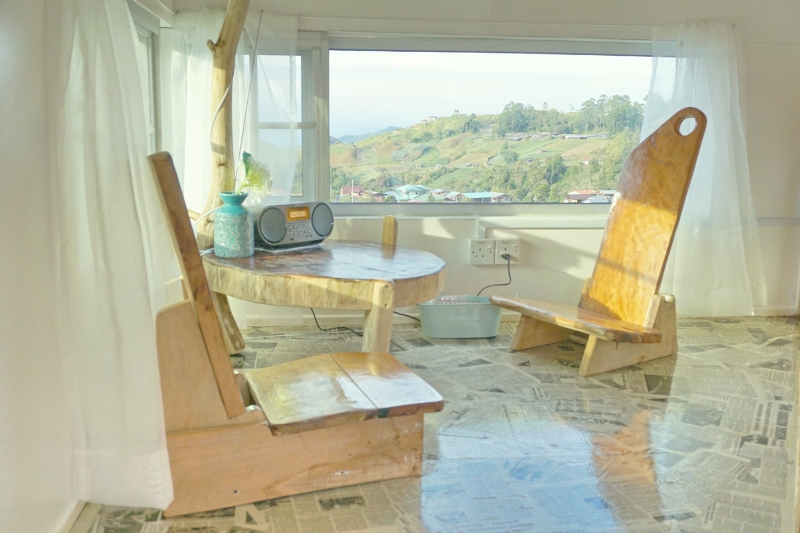 Yet another dreamy accommodation located in the shadow of Mount Kinabalu! Unlike the previous ones on the list, this homestay features a distinct Northern European motif. The best part about staying here is being able to go stargazing at night!
There are different accommodation types here, each catering to different groups of travellers. However, most rooms come with basic cooking utensils. So you can enjoy a nice BBQ or steambot dinner with your friends as you gaze out at the stars!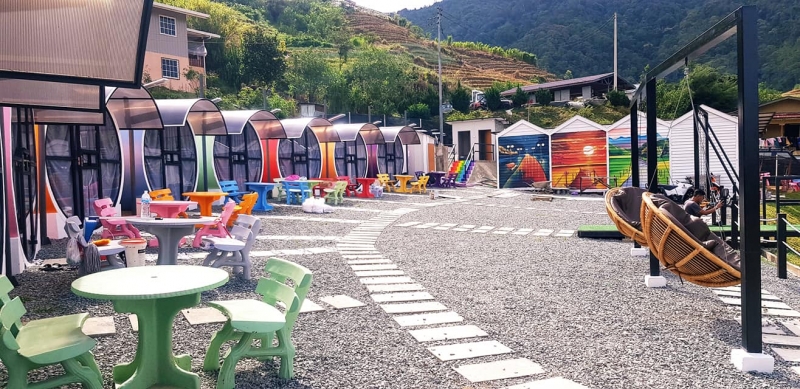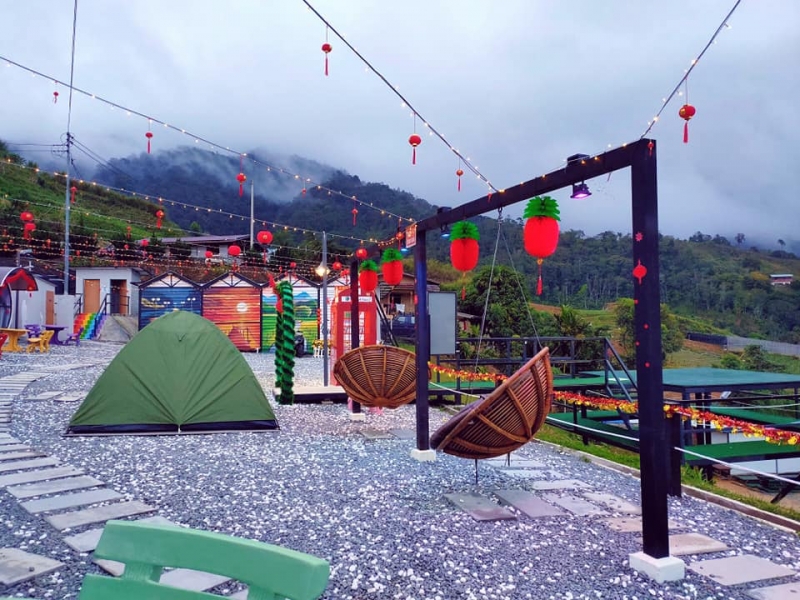 Imagine this: it's the break of dawn. You hear the melody of birds chirping in the morning. You open the window and you're greeted by the fresh mountain air as you gaze out at the majestic Mount Kinablu. Sounds like a perfect morning, right?
This unique accommodation, housed in small, cozy cabins, offers you just that! But just because the cabins look small, they're actually well-furnished, giving you the best of comfort and convenience! 
Also read: Airbnbs in KL for a Balinese Staycation
After looking at so many stunning airbnbs in Sabah, don't you wish you could just teleport there right now? So when planning your next trip to the Land Beneath the Wind, consider these top accommodation options and make your stay in Sabah the best ever experience!