Early July 2019, I visited Seoul for the first time with my family. Not knowing what to expect, despite watching countless K-dramas since I was a kid, I allowed myself to explore at my own pace, at my own liking. I ate all sorts of street food, took countless photos of the city, and discovered random hidden gems on foot throughout Seoul. There was so much to explore!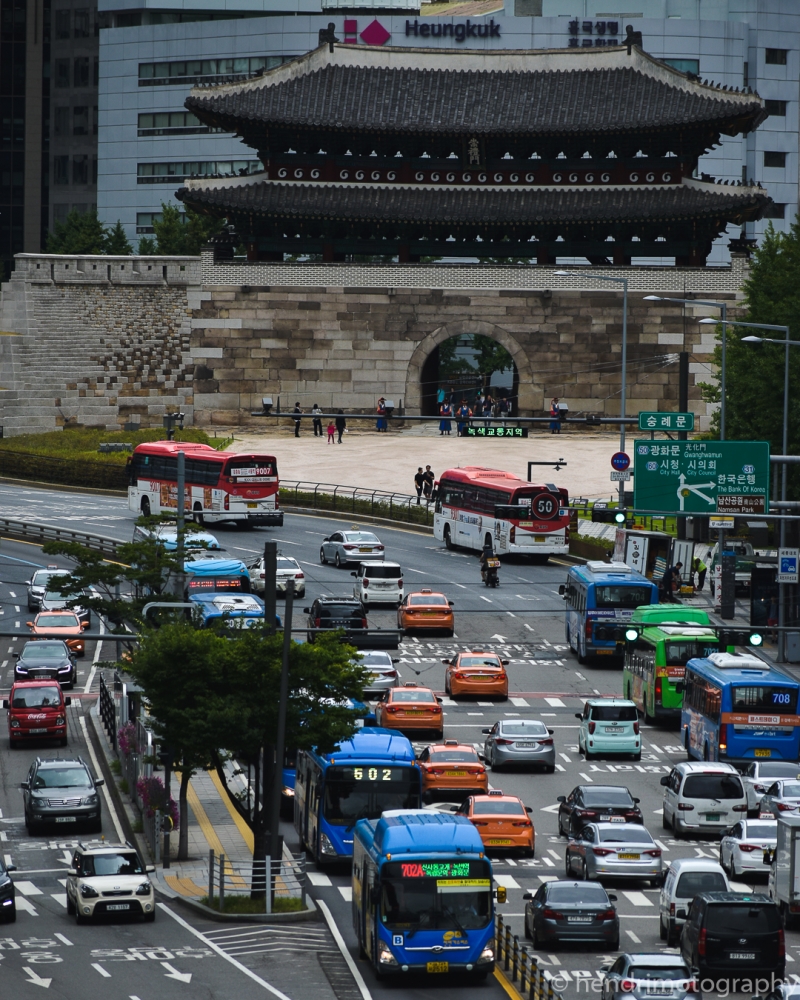 So, after staying in Seoul for almost a week, these are a few things I learned, or wished I had known before going there. Today, I've decided to share them with you! 
1. Install Naver Map for easier navigation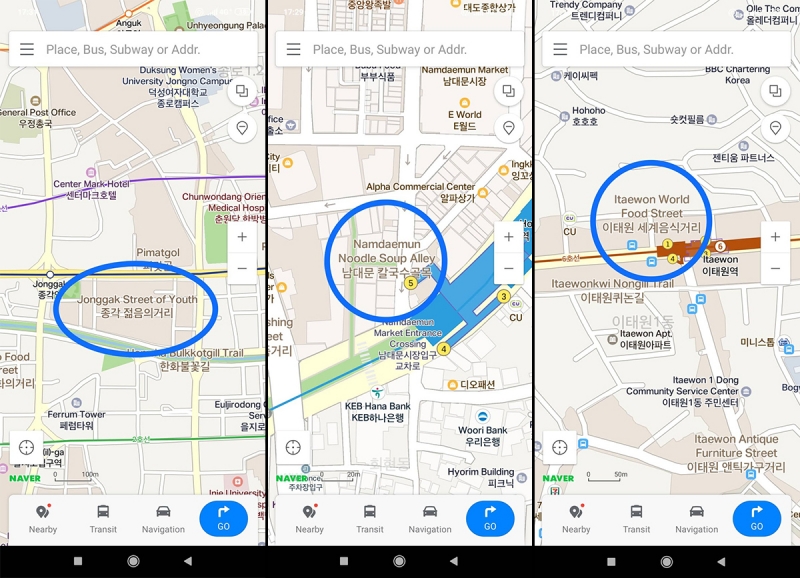 In Malaysia, we generally prefer to use either Waze or Google Maps in our daily navigation. However, in Seoul, it is much easier to use their local app called Naver Map since Google Maps does not work well in there. It is very easy to use, and it shows the cost estimates of taking the subway/bus or taxi to get to your destination too. It also shows you what a certain area is most popular for.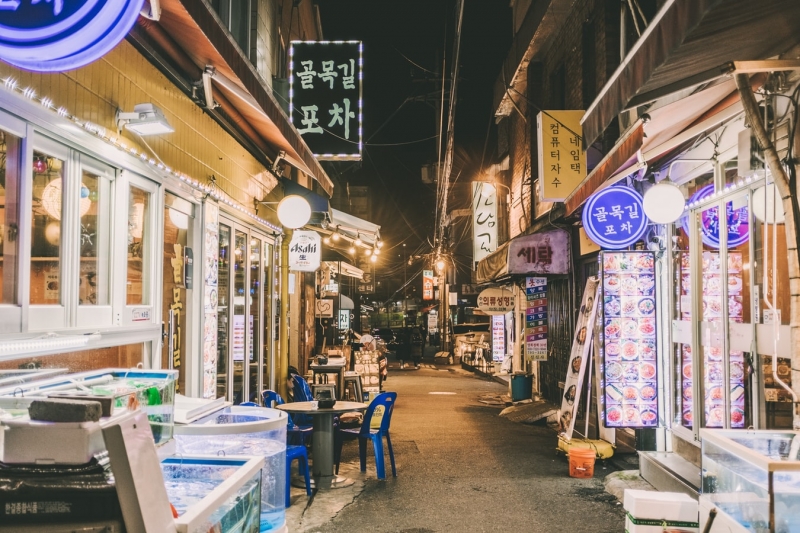 For example, in Namdaemun, you can see that there is a street for noodles, and shopping for accessories. On the other hand, Itaewon is where you can find various international foods around.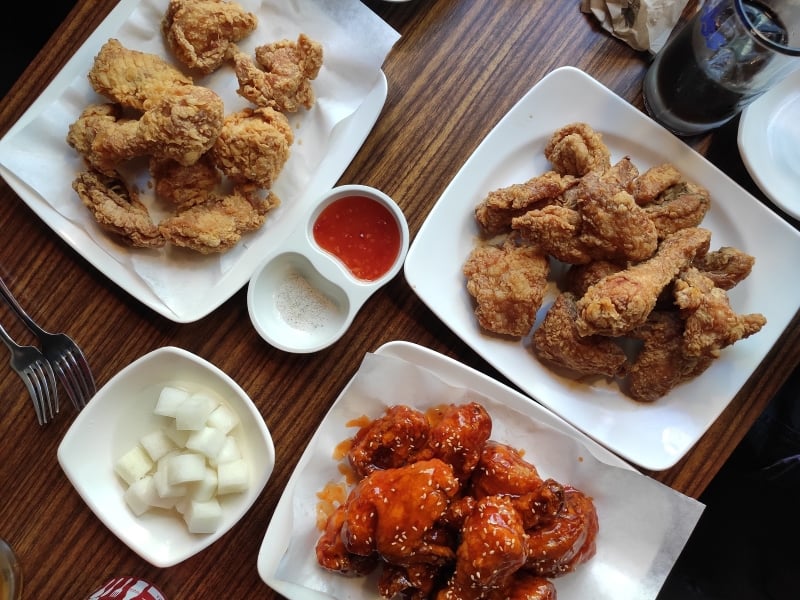 There is also Jonggak which is a popular spot for youth. Here, you can find a lot of places to hang out, such as bars, barbeques, and fried chicken spots. We ate some fried chicken in this area, and it was a real bargain! Three plates of fried chicken for just KRW 19,900 (~RM 68.80)!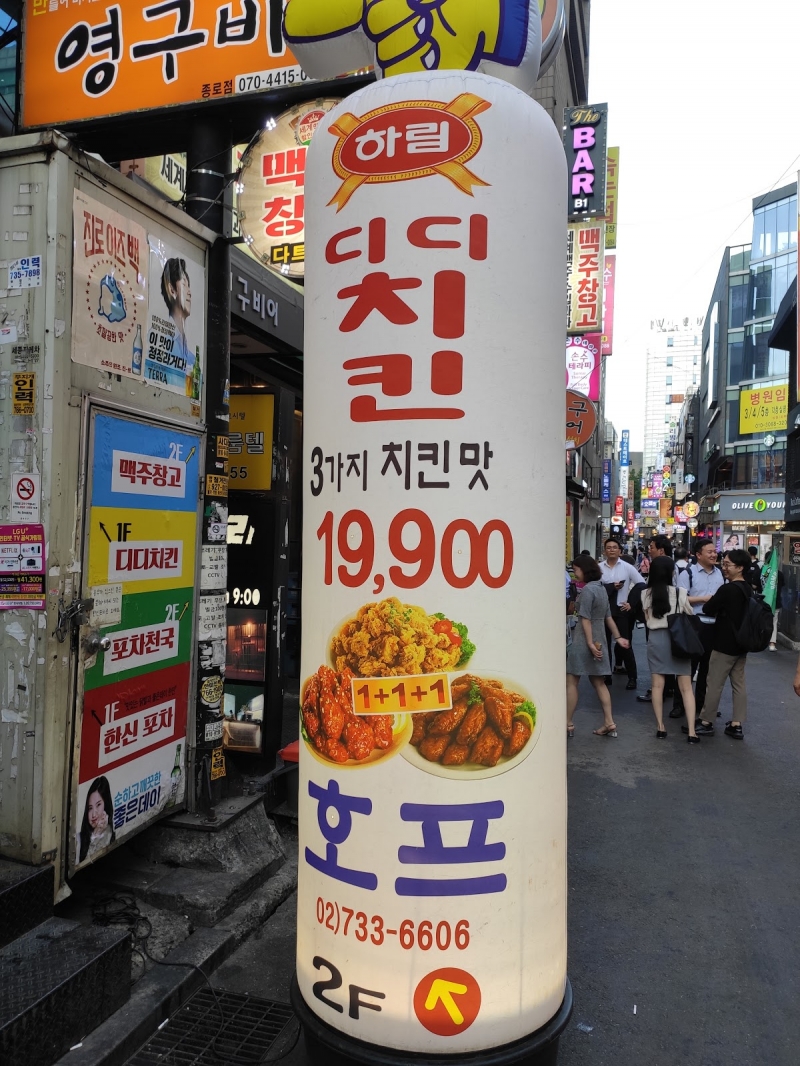 2. Always compare options for transportation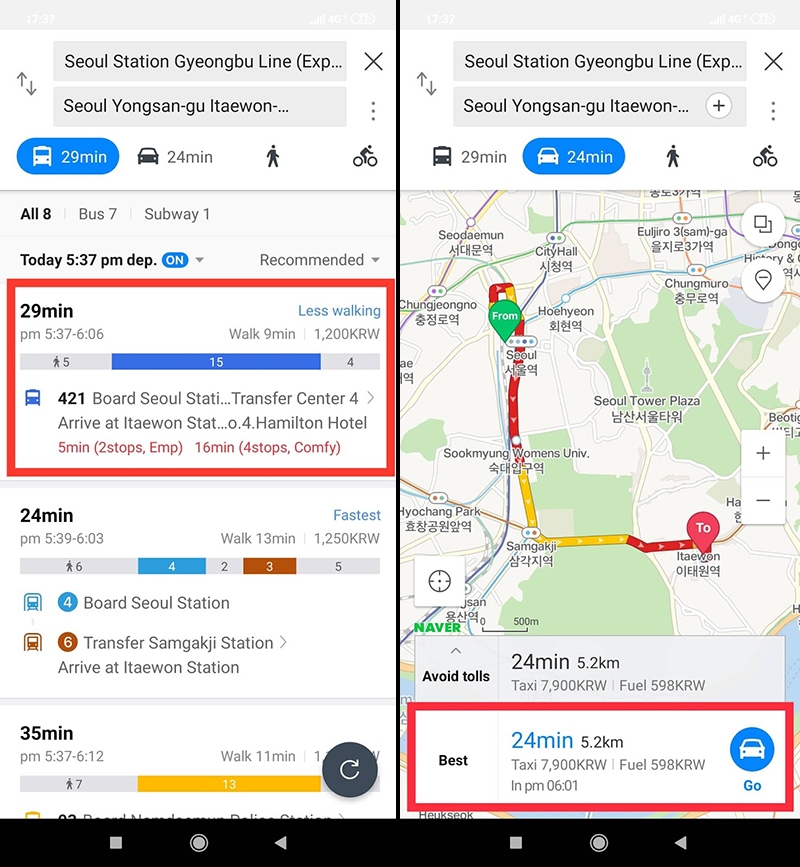 During my time in Seoul, I found that taxis can be a much better option for short distances than taking public transportation. If you are travelling in a group, the additional cost of taking a taxi per person is usually less than KRW 1000 (~RM 3.50). A small price to pay for such extra convenience.  
Plus, taxis are everywhere in Seoul, so you can instantly get one, and get to your destination pretty quickly.                                                        
Note: This tip so far applies to the common taxis. There are several types of taxis that are available. The cheapest and most common taxis you can find are usually coloured in silver or orange. There are also other pricier options, such as the international taxis, and luxury taxis. You can refer to the official website for more information.
3. You don't have to worry about language barriers
Signs and directions in Seoul are usually written in both Korean and English. So, using public transportation and getting around generally shouldn't be a problem. The subway and bus lines are also colour coded, so you're less likely to get onto the wrong line. If in doubt, always refer back to the Naver Map.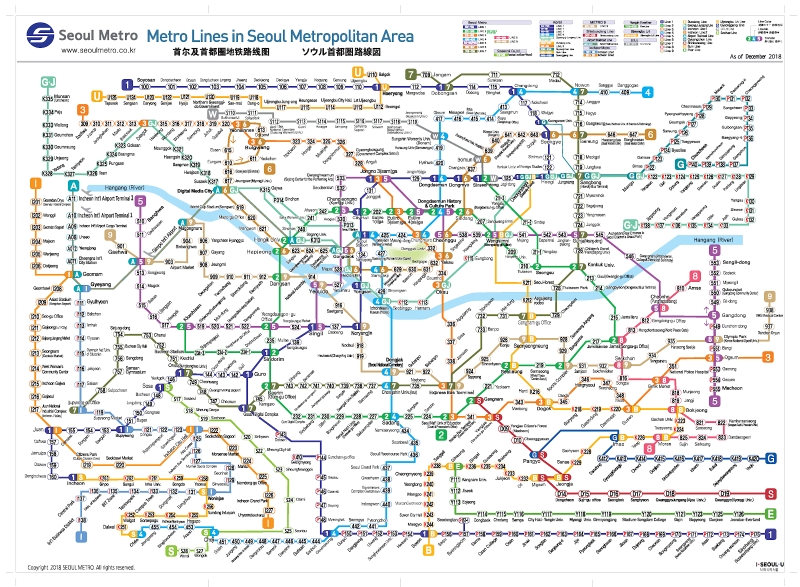 As for communication with other people, we managed to get by with just "annyeonghaseyo" and "gamsahabnida" most of the time. In a lot of the restaurants we visited, most of them either had menus with pictures, or with English text on them. Modern food courts or fast food restaurants are equipped with self-ordering screens, and English is available as an option too! 
It's definitely a plus if you are more fluent in Korean, but don't worry too much about it if Korean is not your strongest suit. 
4. Get the T-Money card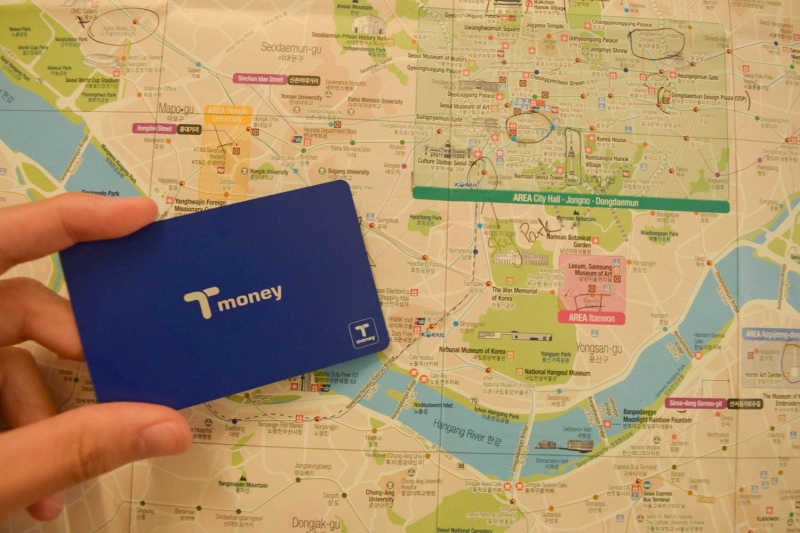 T-Money is like our Touch 'n Go equivalent in Seoul. You can purchase it for KRW 2500 (~RM 8.70), and use it on the bus, the train, even in most taxis! You can also use it to buy items and food in some establishments. Just top up at any train station, and you're good to go. It's also a good way to carry fewer coins in your pocket when you're travelling. The fare for public transportation is also discounted when you use the T-Money card. More savings, yay!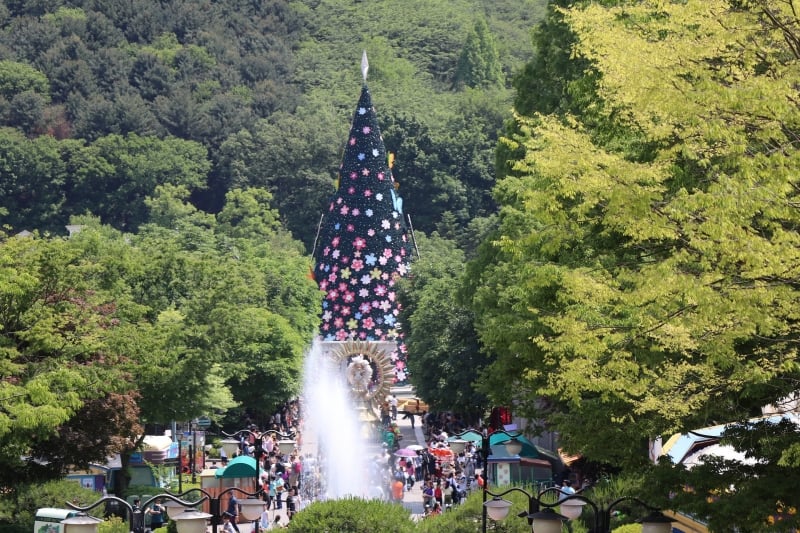 On the other hand, if you purchase the Korea Tour Card (KRW 4000 – ~RM13.90), you can use it like a regular T-Money Card too! However, the Korea Tour Card also provides discount benefits at popular attractions such as the National Museum of Modern and Contemporary Art, Everland, and Lotte World. Click here for more info.

Image credit: Korea Tour Card
 5. Gyeongbokgung Palace, get there early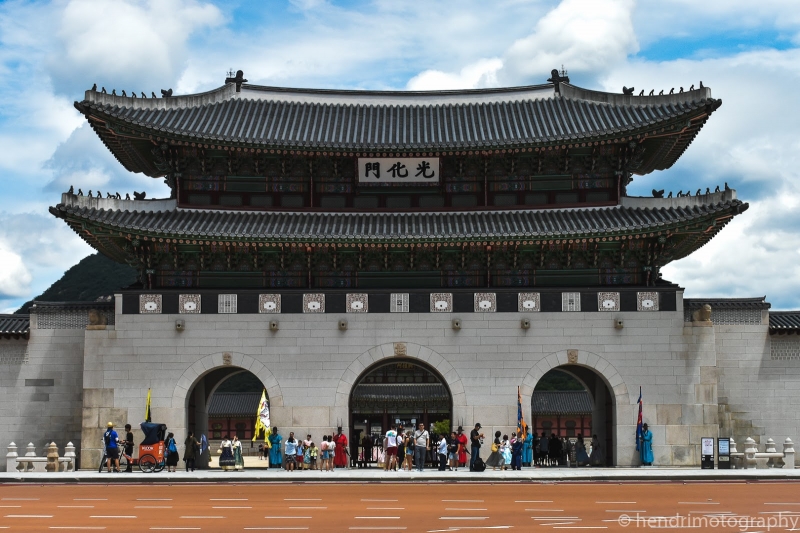 It's a huge place, and really the highlight of Seoul. For KRW 3000 (~RM 10.40) (or free if you're renting a hanbok), you can spend almost an entire day exploring and getting Insta-worthy photos throughout the palace grounds. But of course, being a major tourist spot, it can get a little crowded.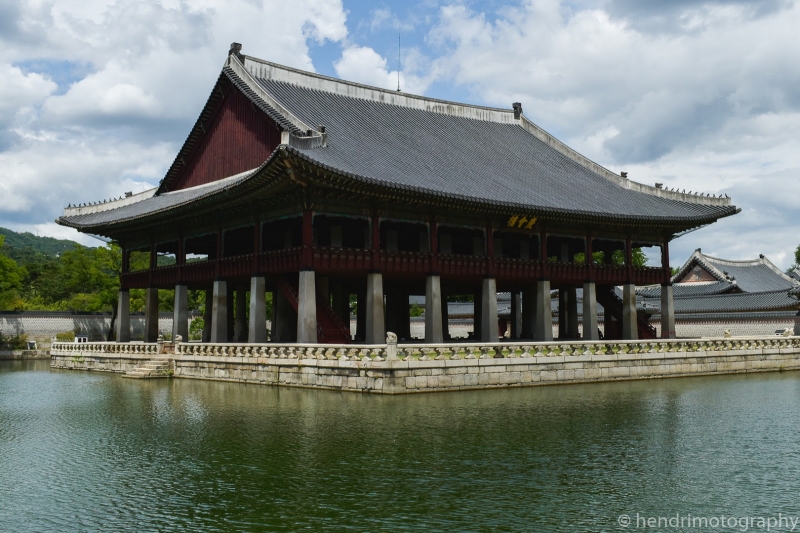 So, plan ahead, check the weather and perhaps go there early. Afterall, afternoon lighting is not usually the best for taking photos. If your timing is right, you can watch the guard changing ceremony right after your exploration, which is at around 10.00am and 2.00pm, depending on the weather.
6. Check out for bundle passes for savings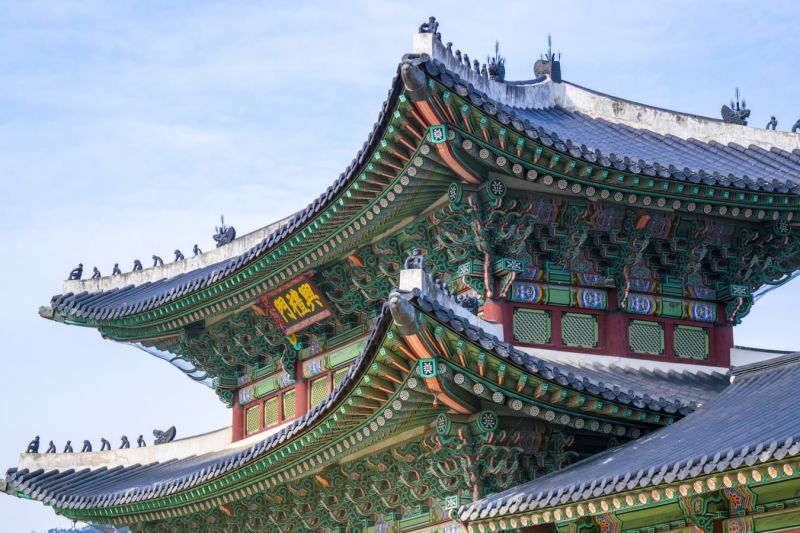 Speaking of palaces, there are quite a number of them scattered throughout Seoul. If you are looking for a more cost-efficient way to tour Gyeongbokgung, Changdeokgung (including Huwon), Changgyeonggung, and Deoksugung Palace and Jongmyo Shrine, then you can consider the combination ticket (KRW 10,000 – RM 34.60 with 3 months validity) that is available from the ticket booth at all four palaces and the shrine. Check here for more information.
Or if you want to visit a lot of major spots throughout Seoul, then you can consider the 24-hour, 48-hour, or 72-hour passes. Using these passes, you can get free admissions to 52 attractions and 40 special discount benefits! And if you purchase a physical pass, you can top it up and use it as a T-Money Card too. Check out the official website for more information. 
7. Free tea/water and side dishes on most restaurants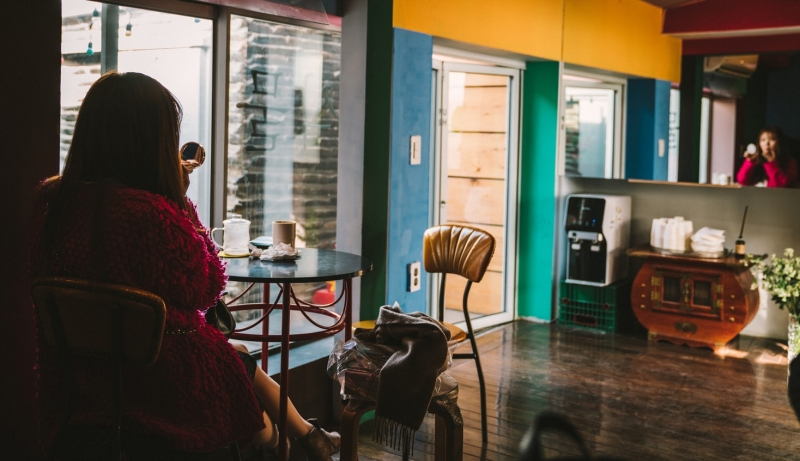 This may seem trivial, but this saved me a lot of money from buying drinks to get through the summer (though it was not much hotter than Malaysia when I visited in early July). And free water/tea is not exactly a common thing in restaurants in Malaysia. And some restaurants in Seoul actually serve you pretty good cold tea. That's a bonus for me.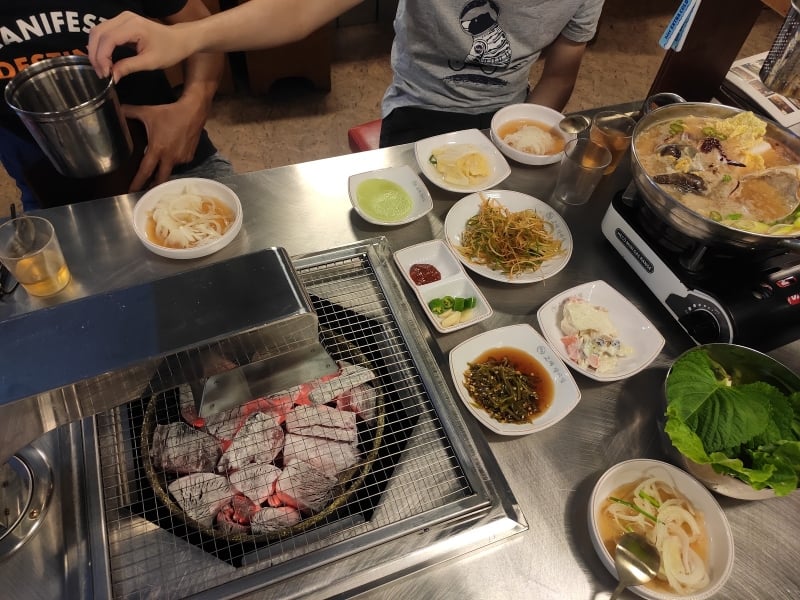 As for side dishes, you usually get two or three types, depending on what you order, and which restaurants you visit. Kimchi is almost always a must, but the other side dishes vary depending on the restaurant. It's always a new surprise to get a new side dish whenever you visit a different restaurant.
Now that you've learned a bit about travelling in Seoul, think you're ready for it? Seoul is a really fun and lively place to explore. Go pack your bags, and satisfy your wanderlust soul!
Also read: A Malaysian Guide To Budget Travel In South Korea