Bali is that friend of yours, the one that lets her hair hang loose, and is so effortlessly beautiful inside and out, without even trying to be. She's wild and intriguing, and everyone who meets her is enchanted. There's more to her than meets the eye, and everyone wants to find out what that is. We're telling you, Bali is that friend.
Since the dawn of the movie Eat Pray Love, this gorgeous Indonesian island has seen a steep increase in visitors, year-by-year. This once-hidden gem is now one of the world's hottest tourist destinations. A large number of foreigners have even settled here, charmed by a low-key life in the tropics, where beauty can be found in nearly every corner. The land of verdant rainforests, sacred temples, pristine beaches, fascinating mythology, artsy cafes…
But wait a second, we don't need to convince you that Bali is special, do we? Your Instagram feed has done that already. And anyone who knows anything about travel has likely told you that Bali is on their bucket list, underlined and in bold. In that case, let's get straight to the point…
Your Bali itinerary is not complete without these activities!
1. Meet some cheeky new friends at the Ubud Monkey Forest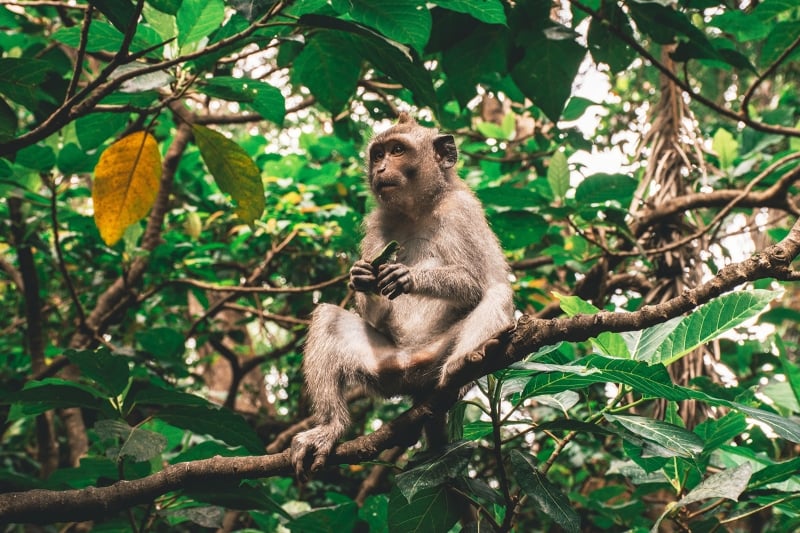 Arguably the best wildlife experience in Bali, Ubud's Monkey Forest is a much-loved sanctuary for Balinese long-tailed monkeys. Roughly 750 of them are known to roam this magical patch of forest, also known for its impressive diversity of tree species, sacred temples, and bizarre statues. Our only advice: leave all food and drink in the car, or you might find yourself swarmed by mischievous little macaques!
2. Become entranced by the Kecak Dance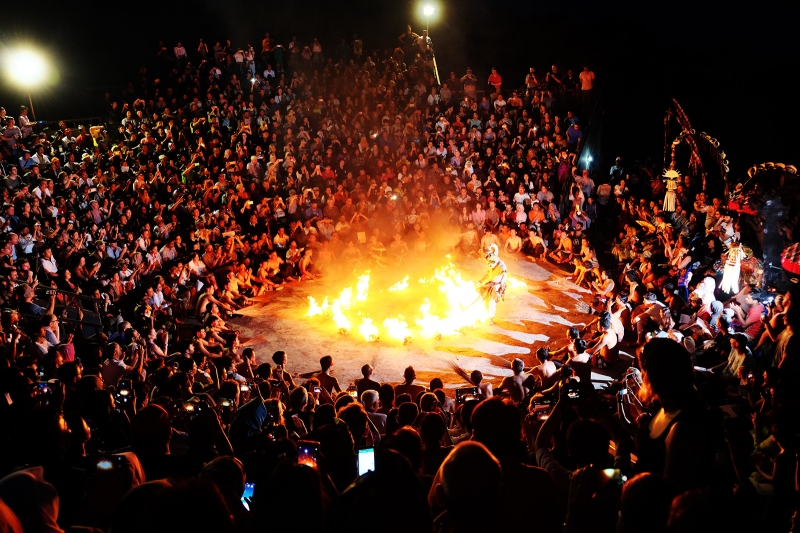 The Kecak Dance is an enchanting Balinese performance that is sure to be one of the highlights of your trip. Usually performed by the Uluwatu cliffs at sunset, the dance is based on the famous Hindu epic of Ramayana.
Some versions of the dance feature a ring of fire ignited in the center of the crowd, and a dancer, blessed by a priest, touches the flames without being burned. Terrifying or extremely cool, that's up to you to decide, but one thing's for sure: you won't see anything else like it in your lifetime.
3. See the iconic Tegallalang Rice Terraces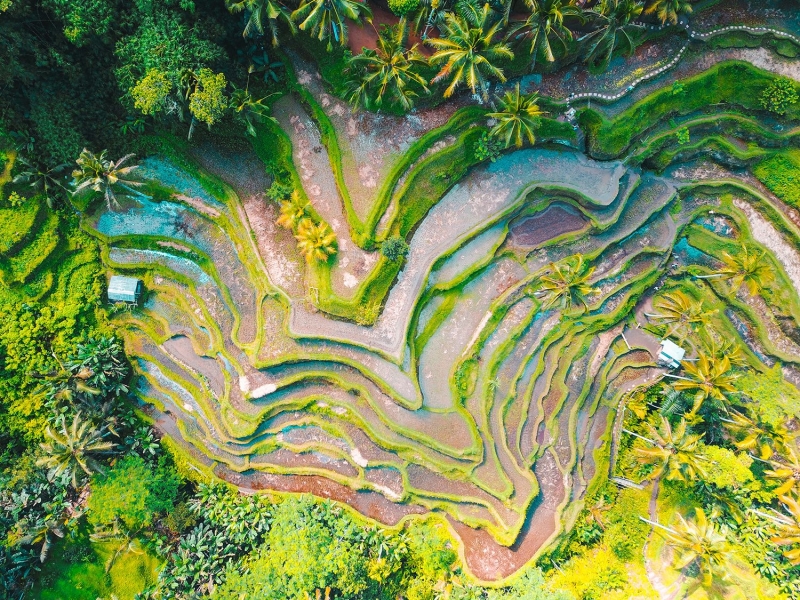 Of course, you know about the Tegallalang Rice Terraces! Ubud's iconic rice paddy terraces are one of Bali's most famous attractions and for good reason – this lush, steeply-terraced valley is nothing short of jaw-dropping. It requires a bit of a hike to fully experience it, but trust us, it's worth it. And if you're up for a little adrenaline rush, make sure you have a go on the iconic swing!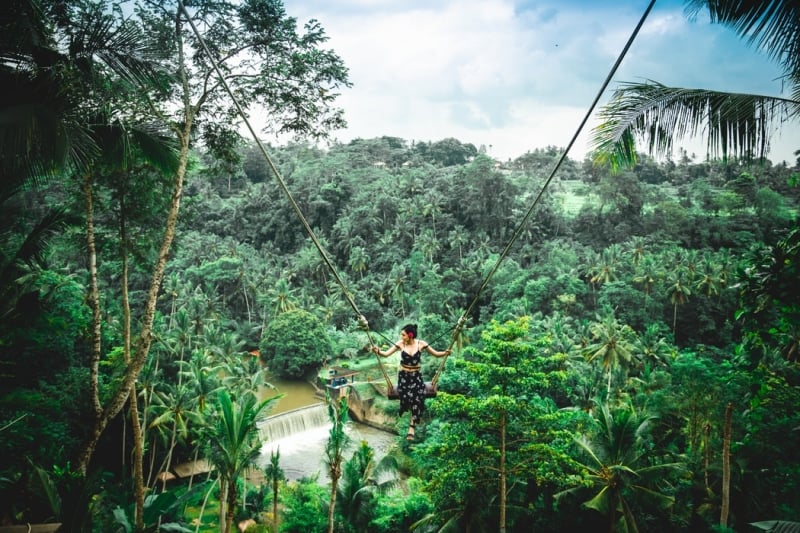 4. Visit Bali's most photographed water temple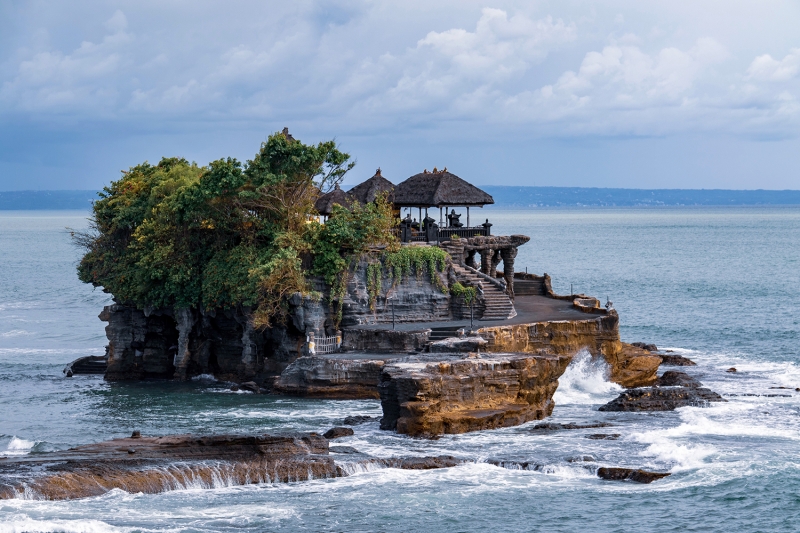 At high tide, the Tanah Lot temple almost appears to be floating on water. This well-known Hindu shrine plays a major role in many Balinese myths and is highly sacred to the locals. It is one of seven sea temples in Bali, built to be the worshipping ground for the Balinese sea gods. Giant sea snakes are said to swarm the base of this rock formation to guard it against evil spirits and intruders.
5. Shop till you drop in Seminyak and Canggu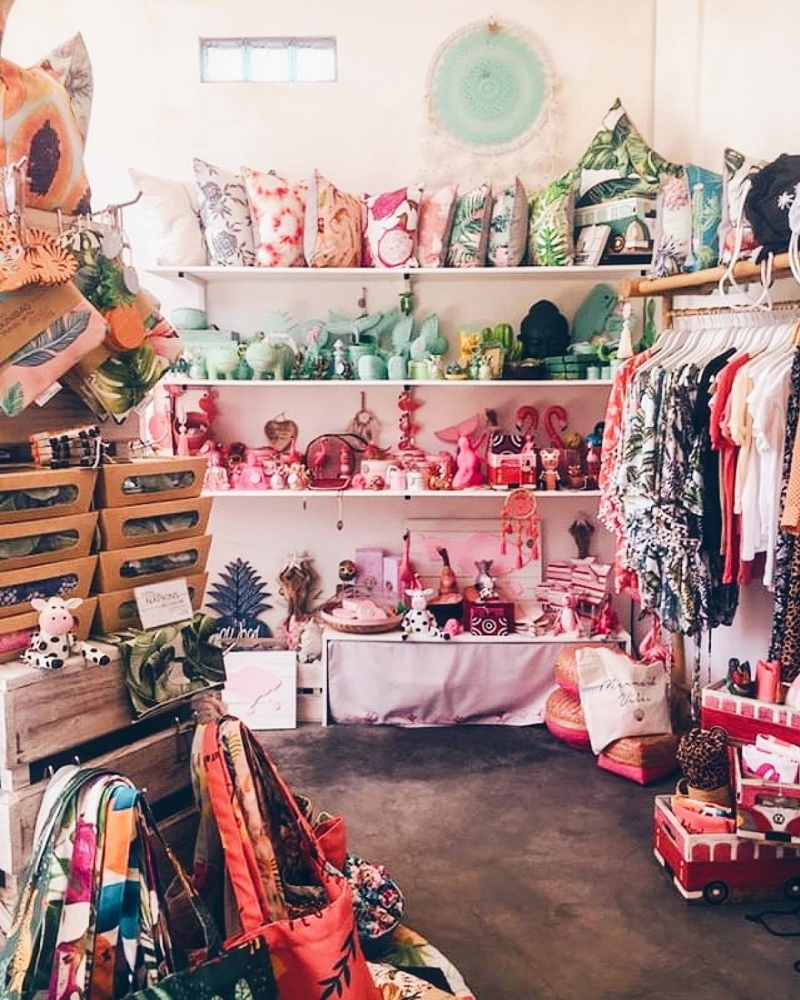 Shopping in Bali is another well-known highlight. Even for non-shopaholics, you'll be hard-pressed to walk through one of Bali's boutiques and not pick up a little trinket at the least. Crafts in Bali are like nowhere else in the world, combining that tropical island aesthetic, the unique Balinese style, with something more modern. We recommend a little gander in Billie's, the Bali Boat Shed, and, for some homey goods, Bungalow Living.
6. Visit Bali's most dreamy water temple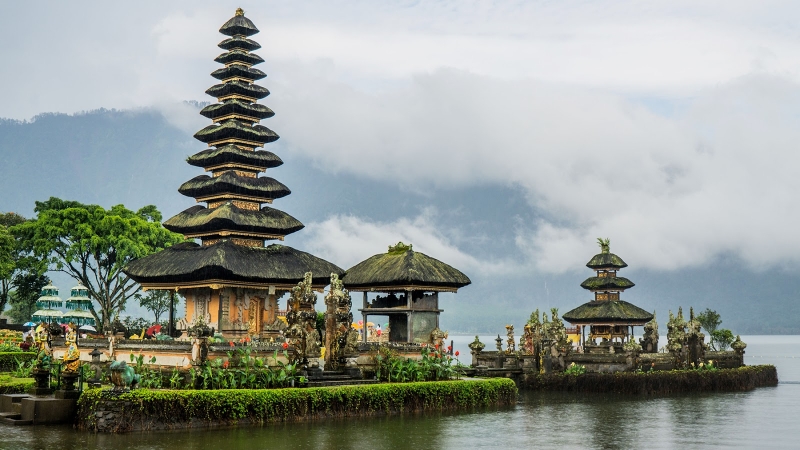 This picturesque water temple can be found on the shores of Lake Bratan. One of Bali's many sacred sites, the Ulun Danu Beratan Temple is where offerings are made to the Balinese water goddess Dewi Danu, who supposedly rules over the surrounding lake.
To experience a Balinese landmark that seems truly out of this world, make sure to check out this floating temple, surrounded by scenic mountains. If you're looking for that mystical Bali shot, this is the place for it!
7. Learn to surf on Kuta Beach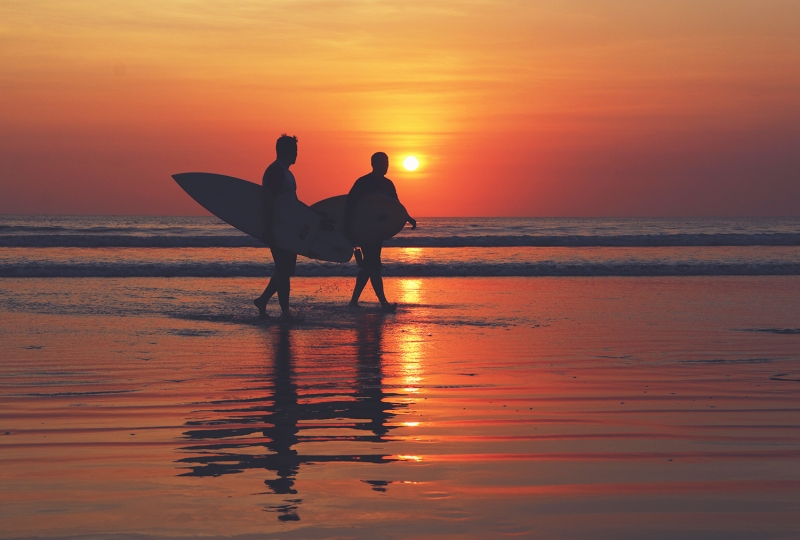 Ever wanted to ride the waves like Poseidon? There's no better place to learn how than Kuta Beach, voted Bali's best surfing spot for beginners and pros alike. Many come to Bali just for the surfing experience alone – so if you've ever had surfer dude dreams (or surfer dudette dreams!) then get that beach-bum over to Kuta beach. Instructors can usually be found at their designated stalls, so no pre-booking is necessary.
8. Laze and lounge at La Plancha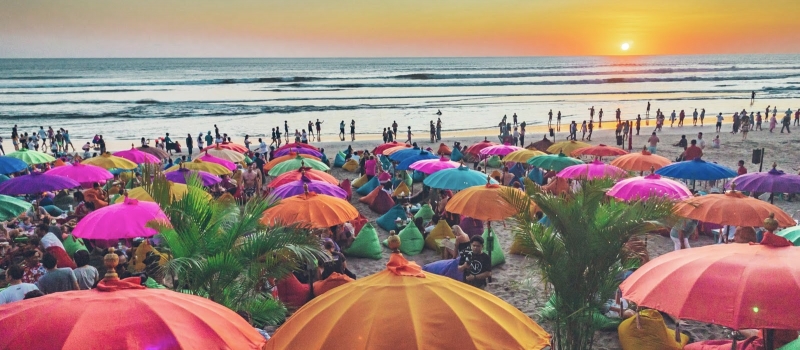 Ask any local or tourist about Bali's most popular region, and they'll likely give you one name: Seminyak. There is much to love about this part of the island – the wide variety of food, shopping, spas, and of course, Double Six Beach.
Bali has an abundance of beachfront bars but to many, La Plancha remains the superior option. Colourful umbrellas, bean bags, fruity cocktails, smoothies, tapas… oh, AND a breaktaking sunset view? If that's not paradise, we don't know what is!
9. Trek to one of Bali's magical waterfalls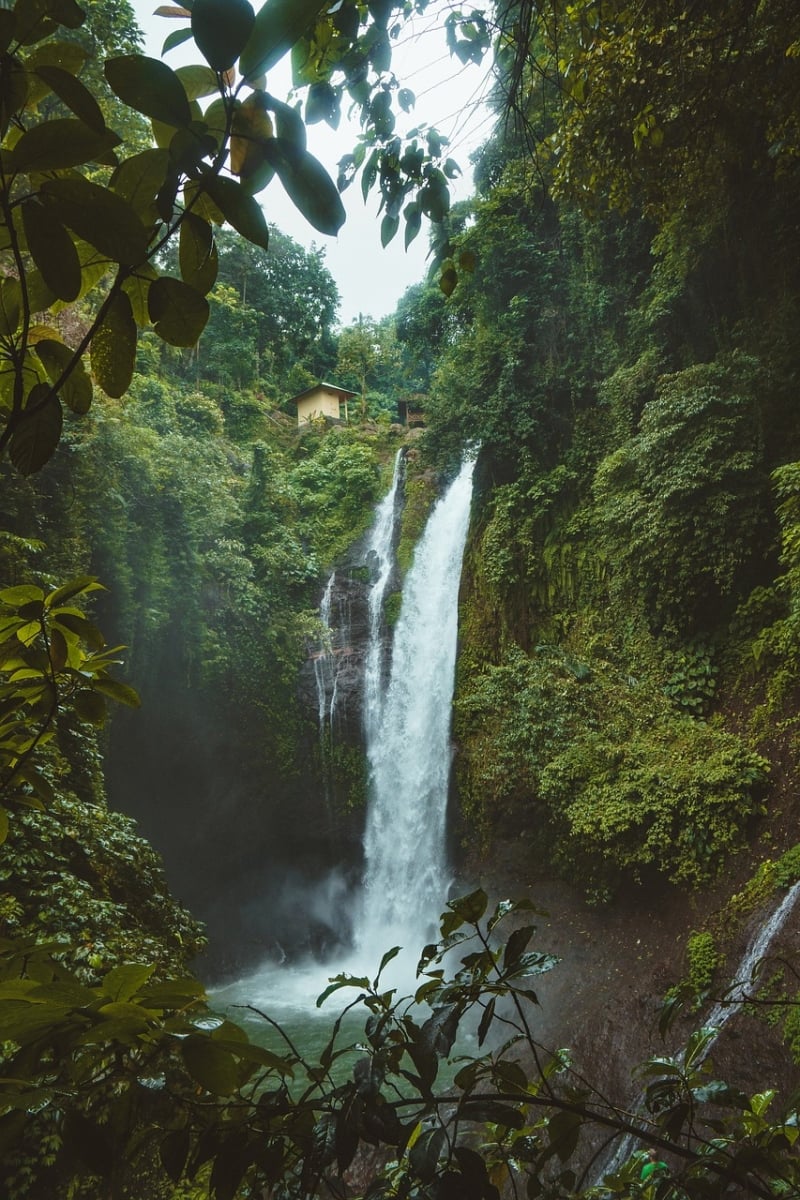 It's impossible to choose just one of Bali's magnificent waterfalls. Seriously! Beautiful Bali is blessed with 20 waterfalls scattered all around the island, each one special in its own way. Tegenungan is the most well-known, primarily for its easy access and for allowing swimmers, but we highly recommend checking out the hidden gems like Sekumpul and Bhuana Sari as well.
10. Feel like you're entering a new dimension at one of Bali's gateways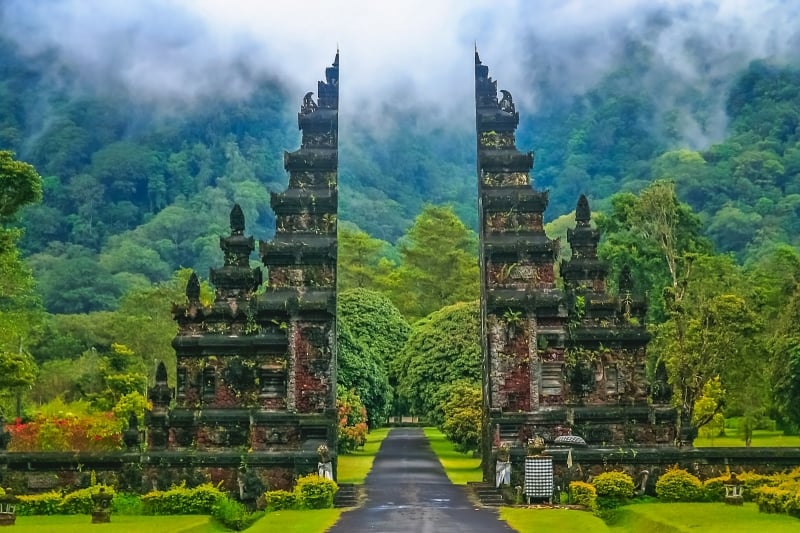 For a gorgeous shot of one of Bali's magical gateways, pay a visit to the Handara Gate (above) or the Pura Lempuyang (below) and prepare to feel like you're floating between alternate realms. Balinese gateway photos have taken Instagram by storm and is it any wonder why? These locations epitomise Bali magic.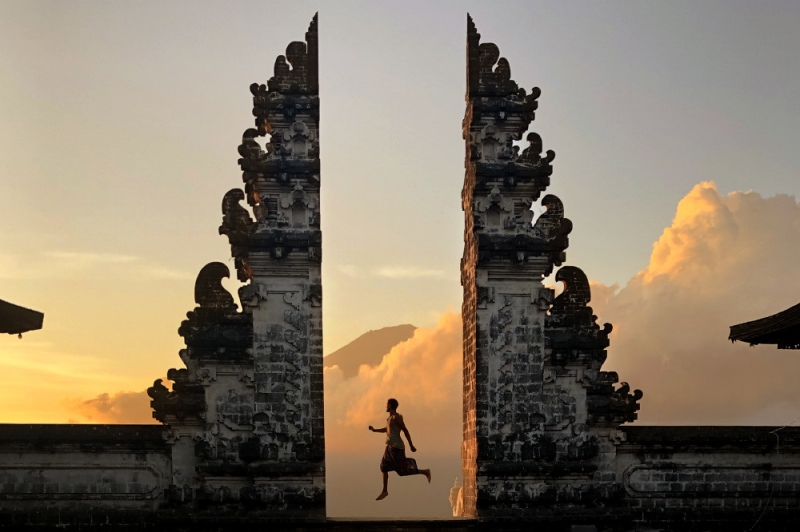 11. Marvel at literally everything about Uluwatu Temple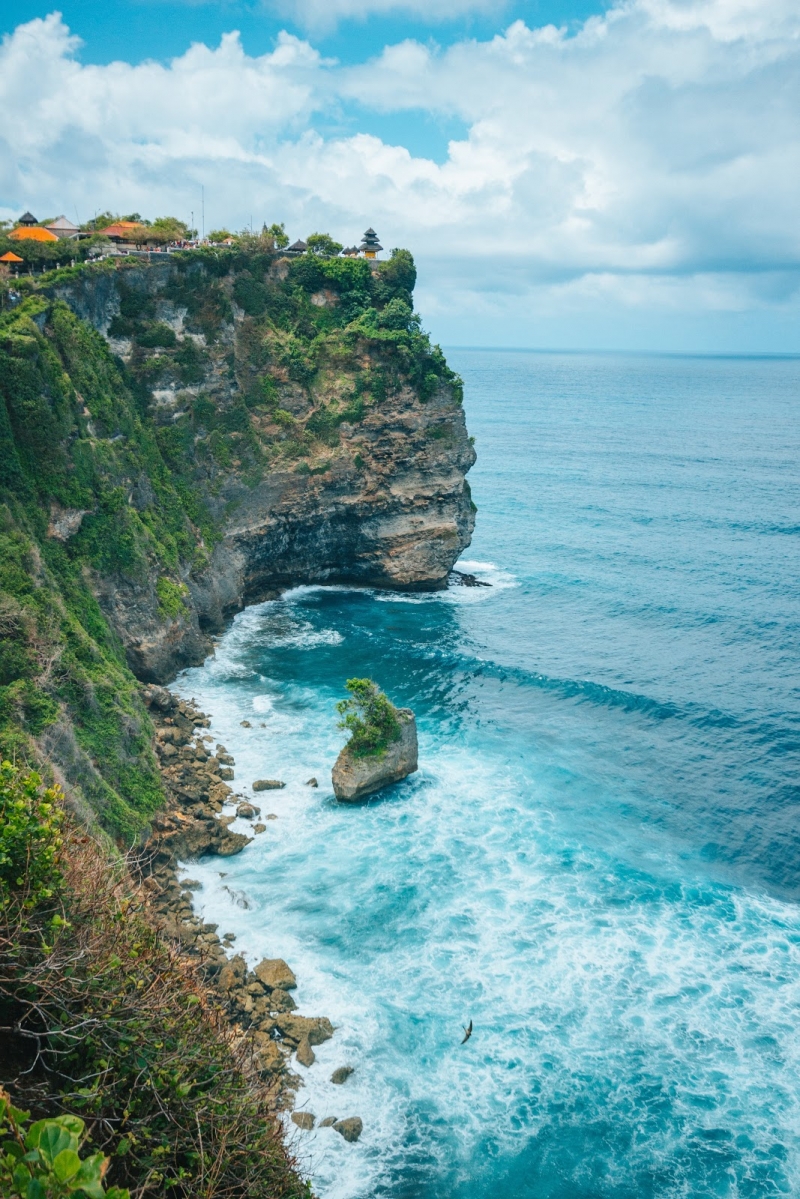 Perched on the edge of a scenic cliff, Uluwatu Temple is renowned for its beautiful location. Regarded as one of the six most holy temples on the island, many visitors insist that a trip to Bali is incomplete without seeing this sacred site in person.
And for those interested in watching the Kecak dance, look no further – every evening at sunset, visitors can watch the dance right here at Uluwatu Temple.
12. Bathe in a holy spring at the Tirta Empul Water Temple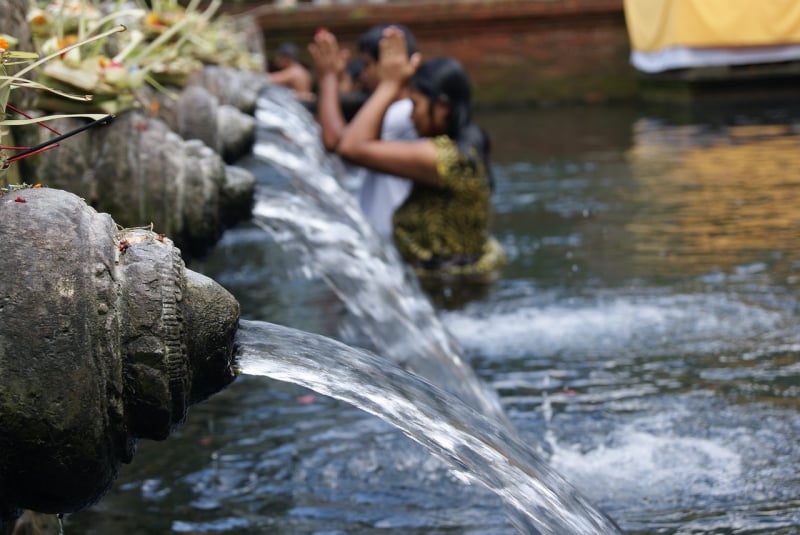 This Hindu water temple is well-known for its holy spring water, and for being the only temple to offer guests the chance for a sacred, spiritual cleanse. All who intend to visit should remember to dress respectfully (get those speedos outta here!) as they would for other holy places.
13. Go nuts on locally-made crafts at Ubud Market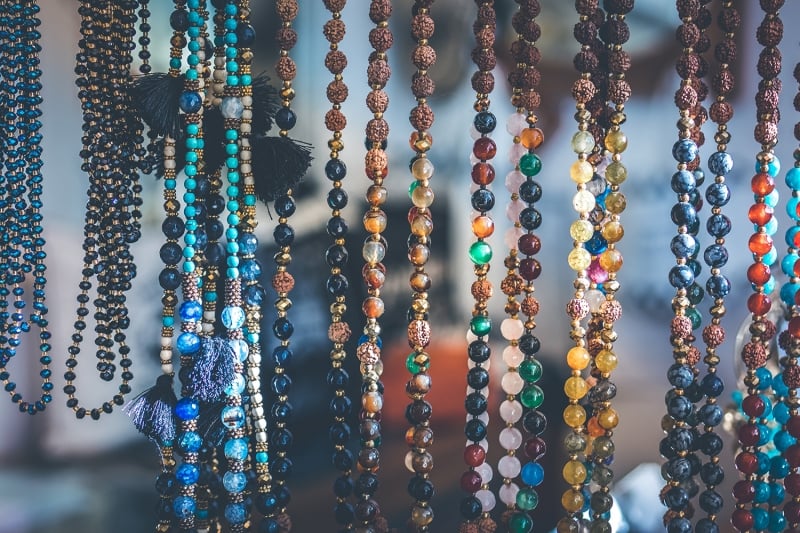 Who can resist gorgeous Balinese handicrafts and artwork? If you can, you're weird and in the minority! Prepare to go gaga over handmade bags, Balinese batik, fragrances, and jewelry, among many of the market's exquisite offerings.
And please note that most items at the market have no fixed price and vendors fully expect customers to haggle – so don't be alarmed by the high prices! A good rule of thumb for bargaining: start at half the listed price, and work your way up until a compromise is made.
14. Eat well in Canggu and Seminyak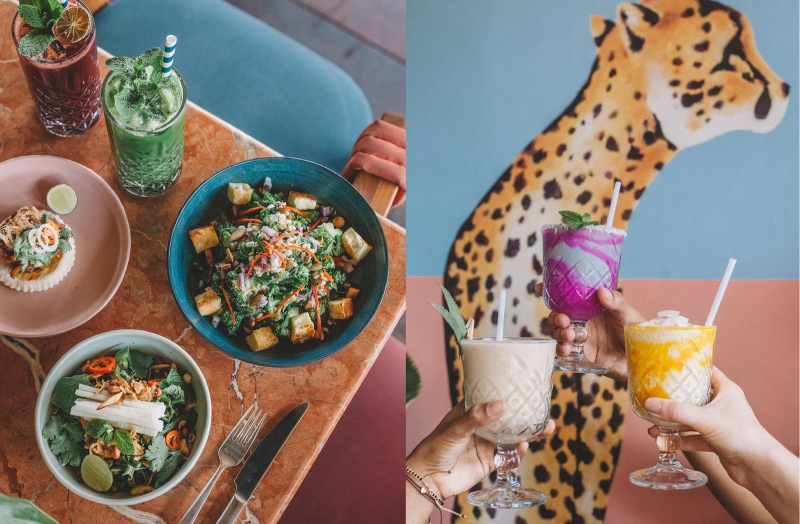 We'll be frank: food in Bali is unreal. The island offers such a vast array of cuisine options, and this is likely due to the growing expat community, adding new styles to the already vibrant food culture. Whether its seafood, vegan food, tapas, Western food, and of course, local food… you name it, Bali does it right!
For a local specialty, we recommend chowing down on some Babi Guling (Suckling Pig) at Ibu Oka, or alternatively, check out Neon Palms for fusion food that's both delicious and Instagrammable.
15. Get that cute photo at one of Bali's Instagram-worthy cafes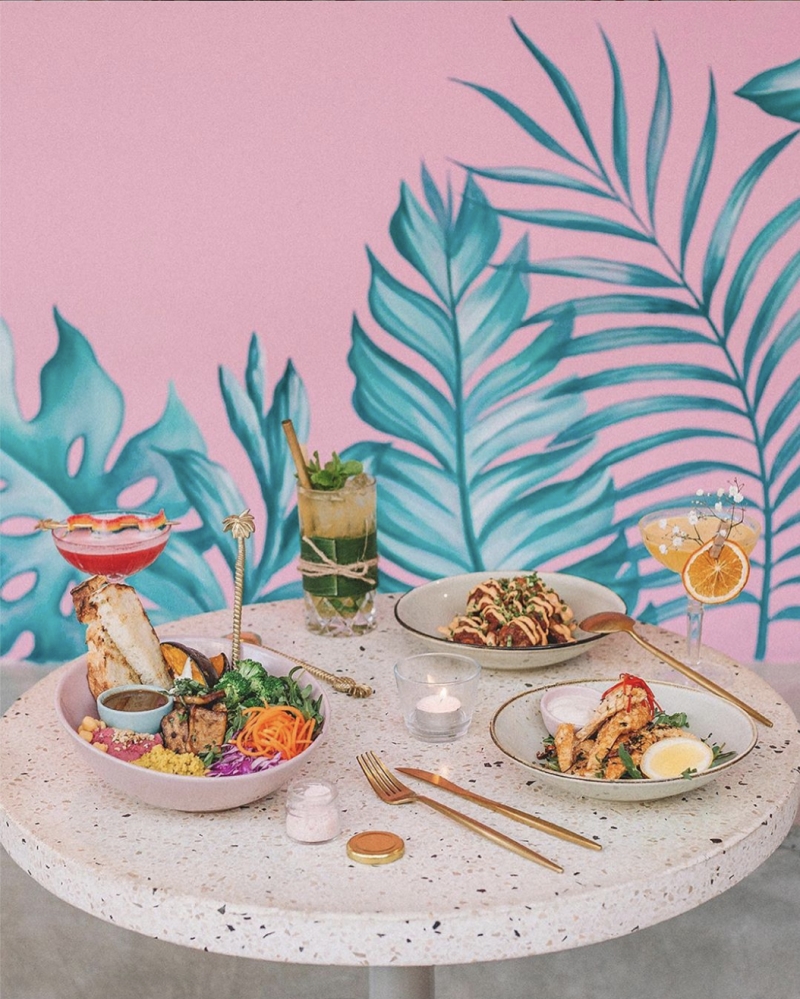 It's no secret that Bali is chock-a-block with artistically decorated cafes, many of these are designed specially to be a hit on the 'gram. There's a reason the influencers flock here!
For some of the most photogenic interiors and food, make a trip to the KYND Community, Bali Bola, and the Coffee Cartel. And even if you're not a social media nut, you'll still enjoy this feast for the eyes!
16. Get sun-kissed at Finns Beach Club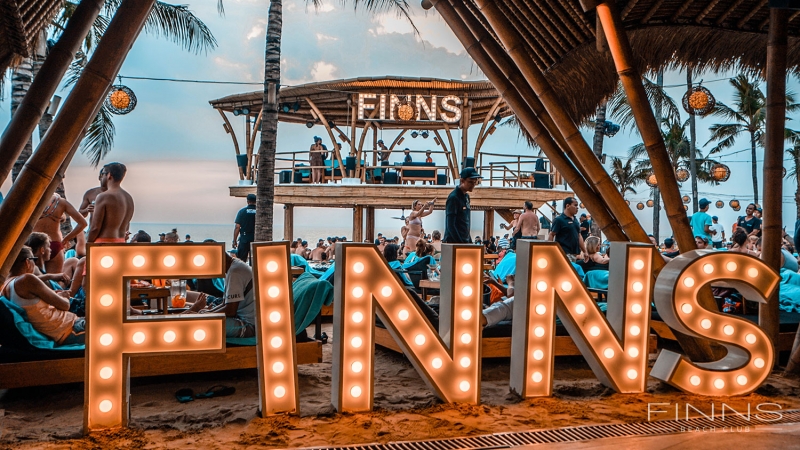 For sun-soaking and beach vibes, there's no better place than Finn's. This beachfront hangout boasts of an infinity pool, five bars, and unbeatable sunsets over Kuta beach among its many features. To experience the height of relaxation, come and lounge on a daybed, sip on a fruity cocktail, and enjoy the live DJ music that floods the venue from 4PM onwards, everyday.
17. Stand in awe of colossal statues at Garuda Wisnu Kencana National Park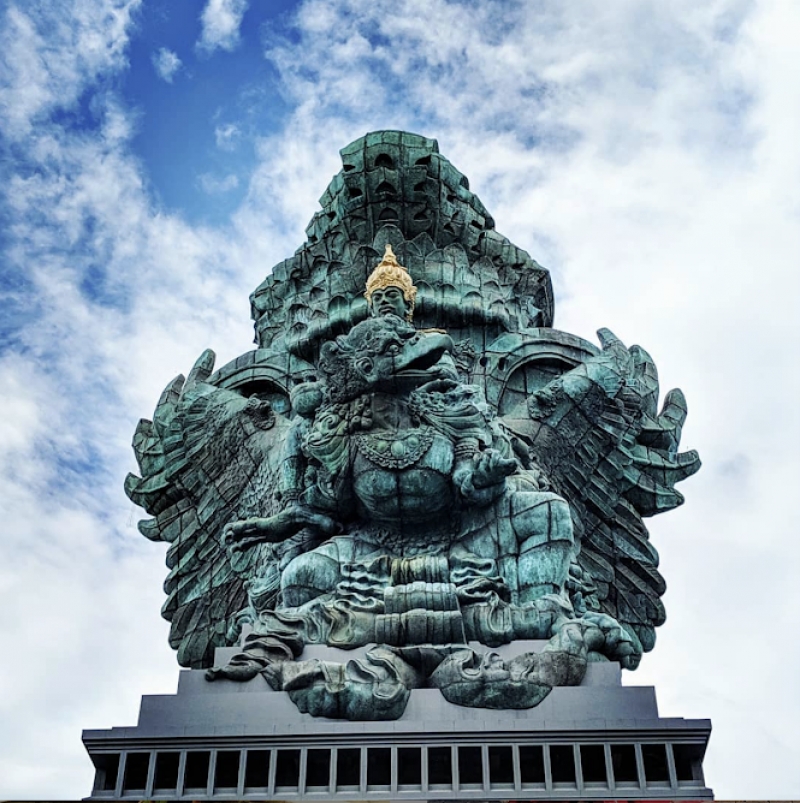 This colossal statue of the god Vishnu and his trusted bird companion Garuda is one of Bali's most beloved cultural icons – so don't miss it! The gigantic structure ranks at no. 15 on the list of the world's largest statues and is nothing short of awe-inspiring.
Visitors should also know that the entire cultural park is a marvel, with a lotus pond, gardens, and even a commercial strip on its grounds.
18. Check out the lotus pond at Saraswati Temple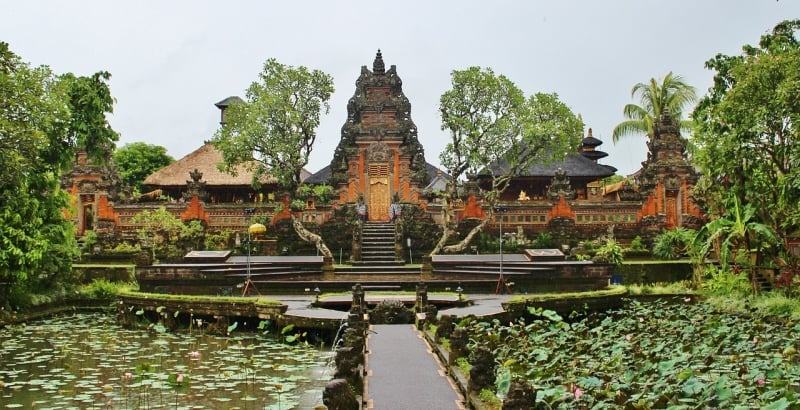 Balinese temples truly are something special, and the Saraswati Temple is no exception. Built to honour the goddess of knowledge, this temple makes it onto the list of Bali's most picturesque sacred sites. Come stroll along the center path, and admire the lotus ponds and water gardens for which the landmark is most known.
19. Experience ancient history at Besakih Temple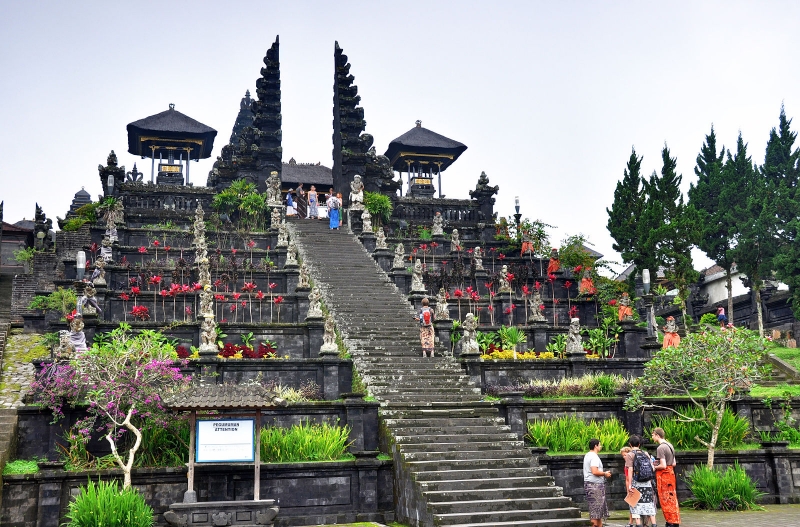 Known as the 'Mother Temple' in Bali, make sure to add Pura Besakih to your itinerary, especially for visitors who enjoy the spiritual side of travel. The biggest temple of all, Besakih is actually a complex of 23 different temples. While nobody is sure exactly when the Mother Temple was built, we know as a fact that it was around as early as one-thousand years ago.
20. See one of Bali's most stunning views at Mount Batur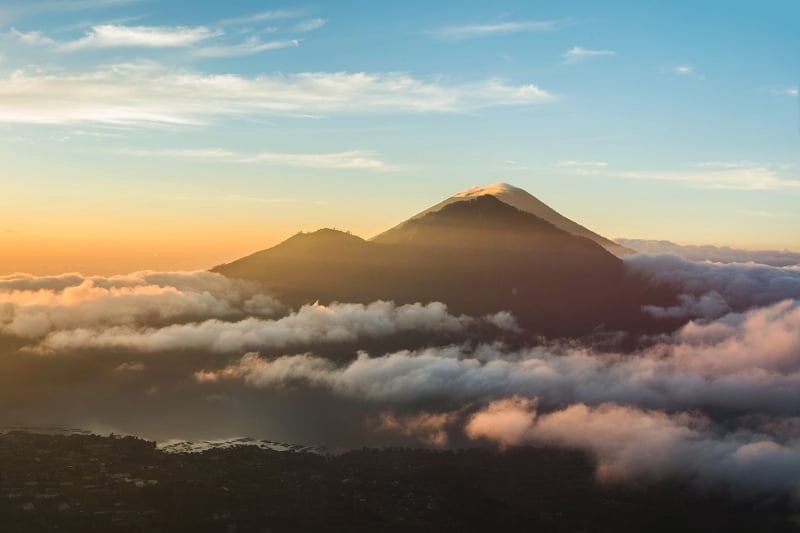 Photographers and hiking-enthusiasts should not miss Mount Batur. All who make the journey agree that the stunning views are well worth the trek. Come and marvel at the crystal-clear waters of Lake Batur, the crater views and ash cones.
And for those not up to the hike, there are nearby restaurants which allow for a scenic view too. To ensure a smooth journey, we recommend wearing sturdy shoes and getting a guide!
There is no end to the beauty of Bali. What can we say? This island has it all. To experience the height of tropical beauty, book your trip to Bali now!
Also Read: Top 10 Scenic Locations in Bali