Thanks to its plethora of beautiful, Insta-worthy scenic spots, Yogyakarta is a hot spot for many young travellers in Southeast Asia. This little list will take you through some of Yogyakarta's most stunning scenery and get your adrenaline pumping with some awesome adventurous activities. You'll also be able to discover the cultural heritage of this magnificent city in Java.
Well then, let's jump straight into the top 13 Instagrammable places you definitely need to visit in Yogyakarta!
1) Ijo Temple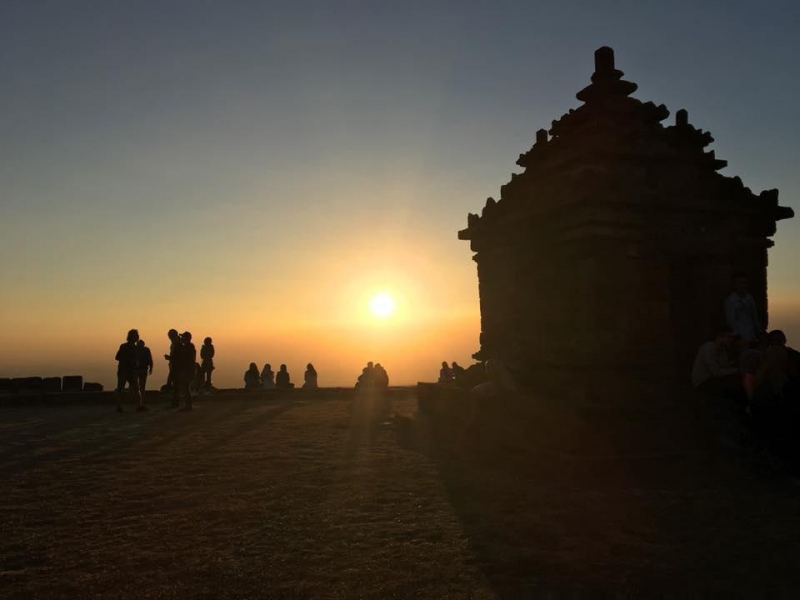 Ijo temple is a Hindu candi which dates all the way back to the 10th – 11th century. It is located on top of a hill near Yogyakarta and it is a popular place to catch the sunset. The entrance fee is extremely cheap here (about 10,000 IDR – RM2.80), so why not treat yourself to a magnificent sunset? What's more, you can also consider packing a picnic so you can snack while watching the sun dip beneath the horizon.
2) Jomblang Cave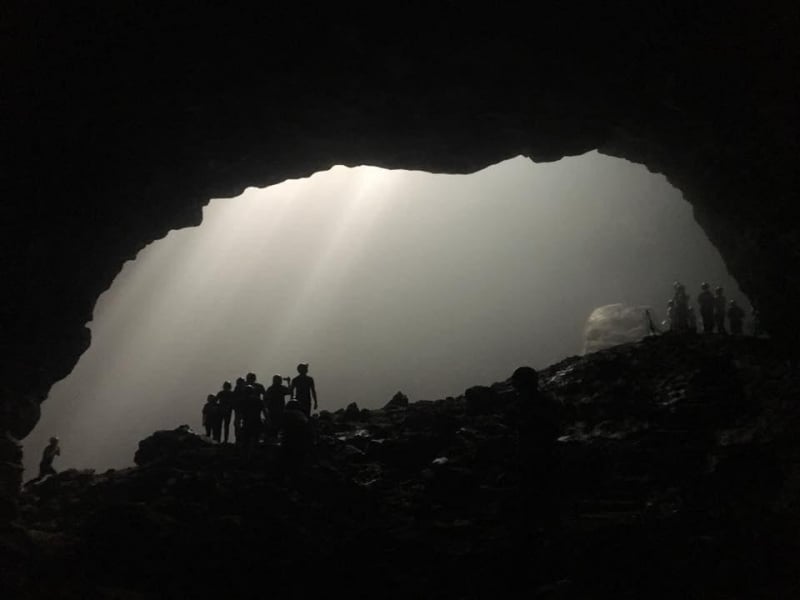 This is one of the main attractions of Yogyakarta and it's easy to see why. The enigmatic cave is about 50 metres in height with sunlight pouring in through the holes on the roof of the cave. It is an excellent location for caving enthusiasts and nature-lovers who'd love nothing more than to discover the ancient forests hidden within.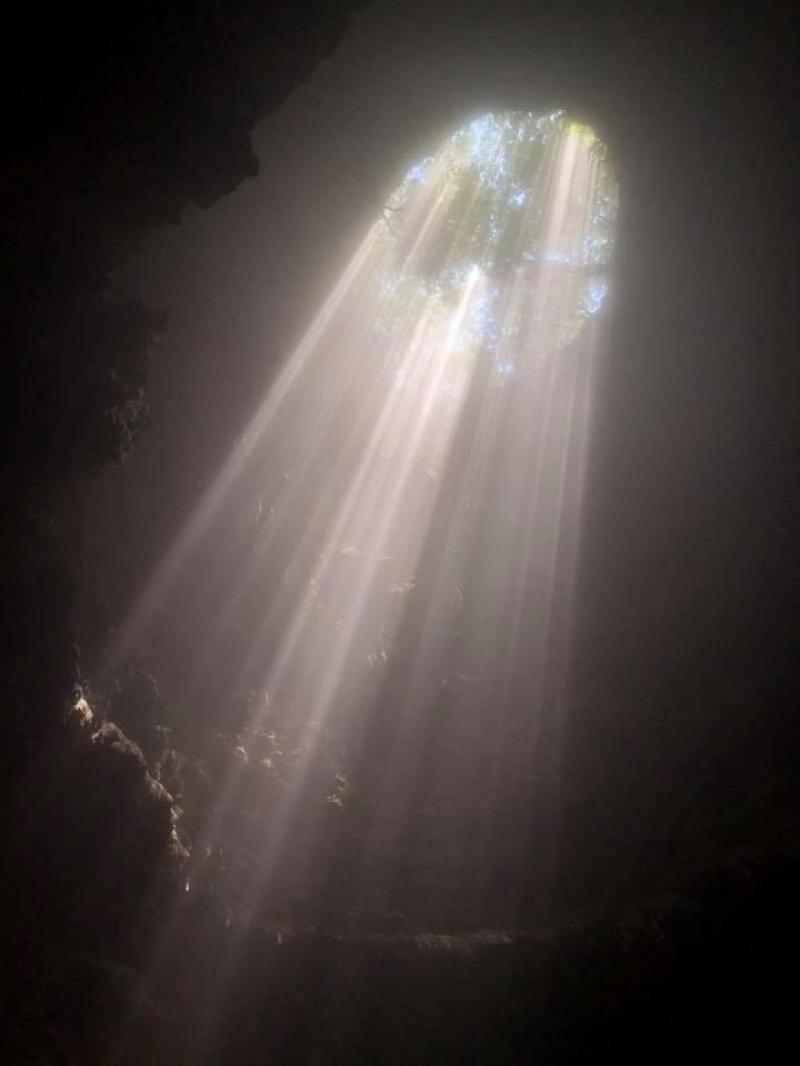 The entrance fee is about RM150 and entry is run by a special pulley system where only 80 people are allowed per day. This is only available from 9 a.m. to 1 p.m., so make sure you arrive early! After being lowered by the pulley, you will trek through a muddy road (rubber boots are provided) before you can reach the inner cave to see what locals term the "holy rays of light".
3)

Timang

Beach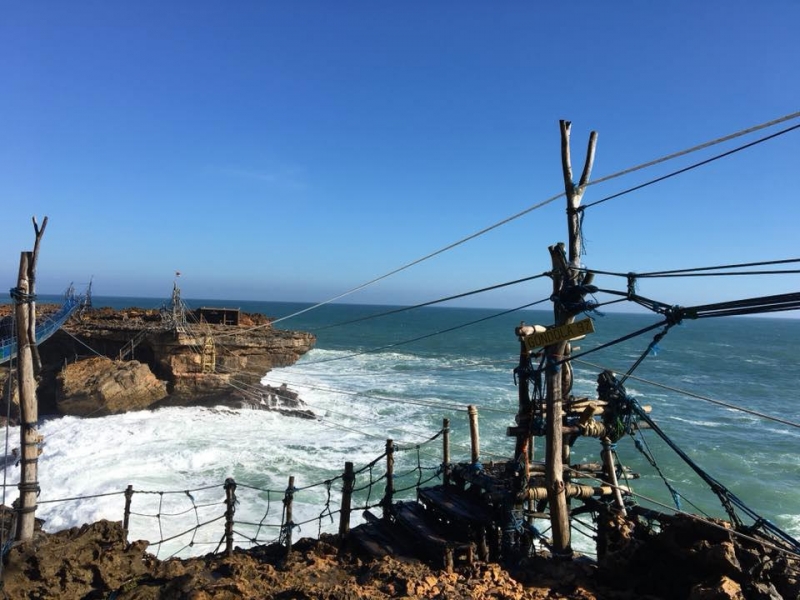 Timang beach is the only beach getaway location you need to visit in Yogyakarta! If you're a fan of the popular Korean variety show, Running Man, you'll no doubt be familiar with the beach's most popular attraction!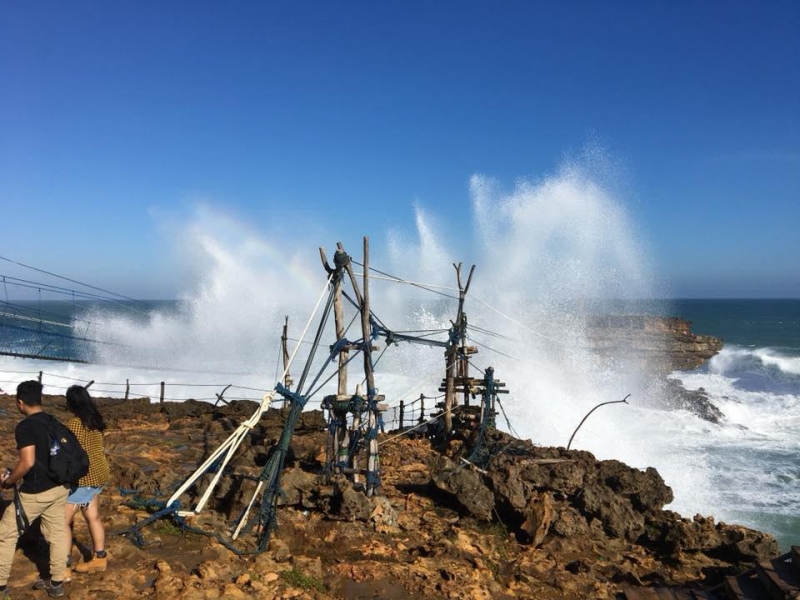 A manual pulley system allows you to cross over from the main island to a rocky outcrop via the solitary gondola. However, sometimes due to the high tide, it might not operate as it can be dangerous. Otherwise, it still can be a great photo spot! Remember Lee Kwangsoo and Jeon So Min's "penalty"? Yep, that episode was shot here!
Just be prepared to be peppered on all sides by sea water!
4) Borobudur Temple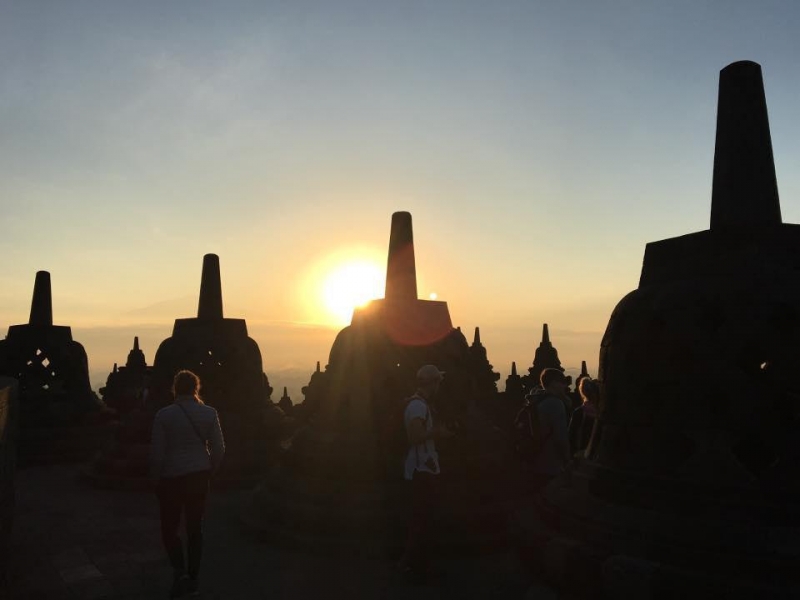 Borobudur Temple is another top attraction of Yogyakarta. You might even have seen this place before on your friend's Instagram feed! The entrance fee is roughly 450,000 IDR (about RM130) if you go for the sunrise viewing package.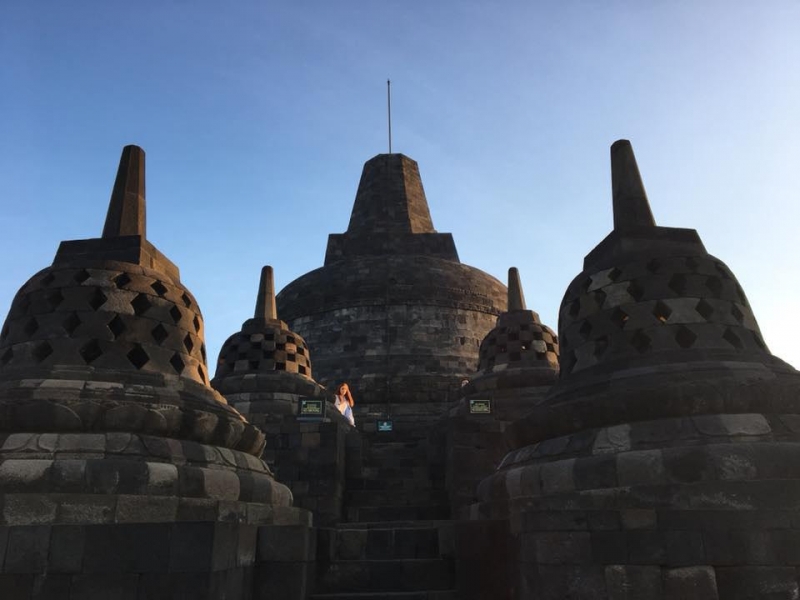 You'd probably have to arrive by 5 a.m. and take a 10-minute walk from the car park to the designated location though, although the view will be worth it in the end. As with most popular locations, expect hordes of crowds here and do take special care of your personal belongings!
5) Merapi Jeep Excursion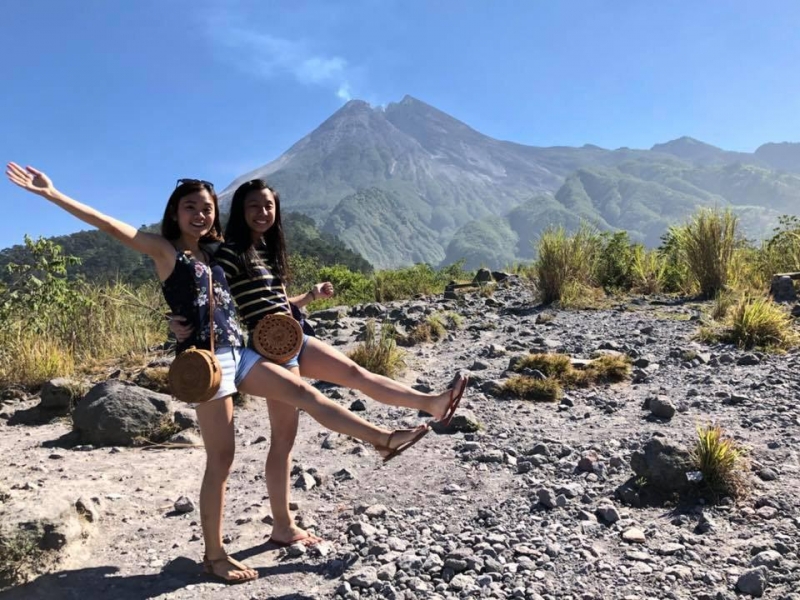 Depending on your itinerary, you can decide to go on a short, medium-length or long route excursion. The long route will set you back about RM150 per jeep, which can usually fit up to six people maximum. You can observe the magnificent Mount Merapi from different angles as you ride along. If you're truly the adventurous type, you could even consider hiking to the top of the active volcano too!
6) Bukit Panguk Kediwung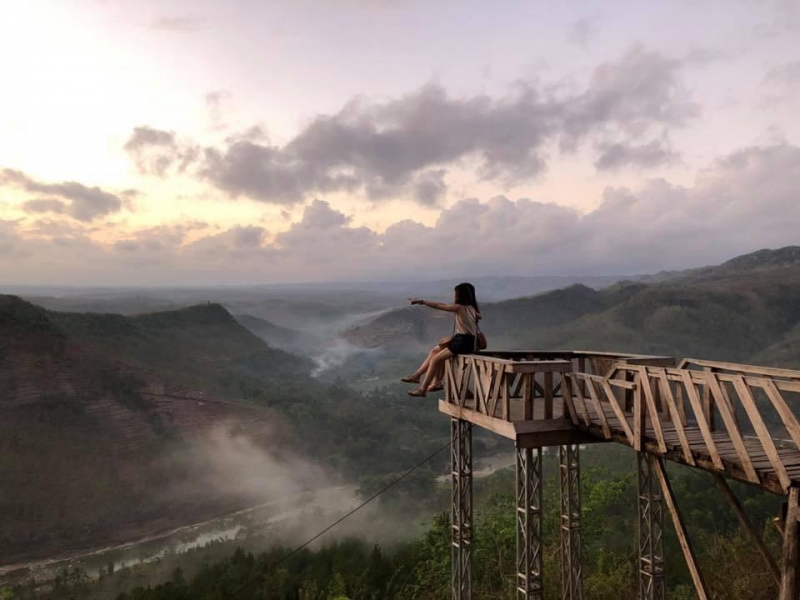 This famous scenic location consists of a series of viewing platforms which offer breathtaking views. A mainstream but nonetheless aesthetic pose would be to stand or sit on the edge of a platform (be careful!) while you take that #potd.  
The elevated platforms are all quite high, so this might not be the best activity for the faint-hearted.
7) Jurang Tembelan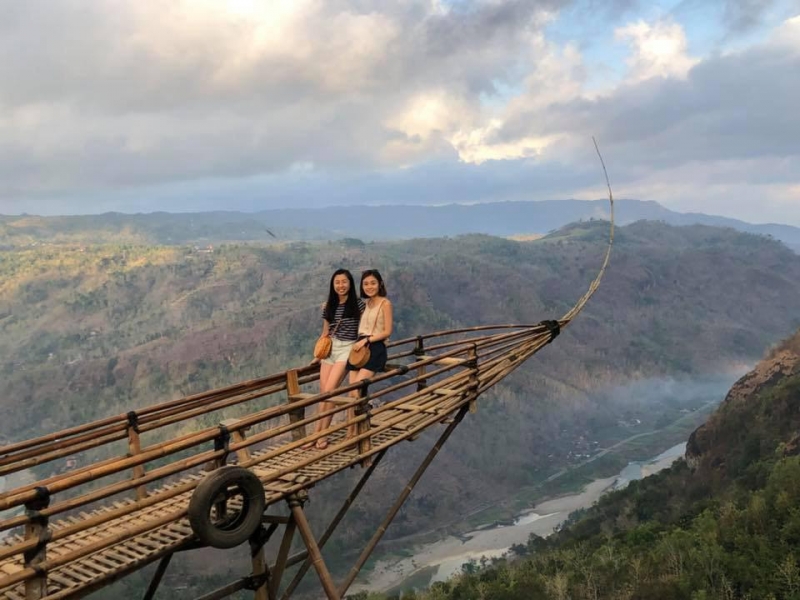 The iconic landmark of Jurang Tembelan is a boat-shaped viewing platform which sits nicely atop a grassy hill. Given its alluring scenery, this spot is extremely popular with couples and is even a popular location for wedding photo shoots. Hmmm, I'm feeling Titanic pose vibes at the tip of the platform. Any takers?
8) Pintoe Langit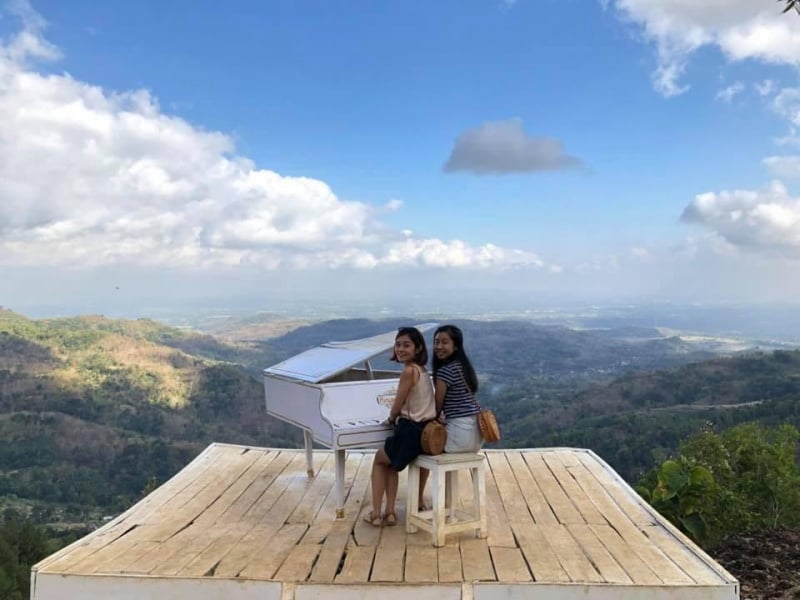 Another gorgeous scenic location is Pintoe Langit. Here, you can release your inner Sound of Music as you surround yourself with verdant greenery. At the top, you are treated to an unforgettable aerial view of the area. You'll be amazed at how the sky and hills seem to just blend into one another like a Bob Ross painting.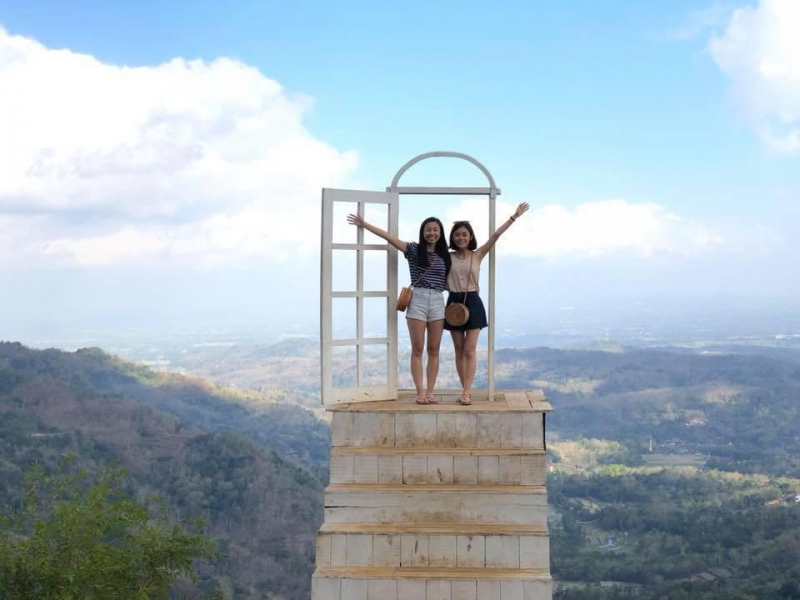 Make sure to take a photo with the white piano and the white door overlooking the scenery of Yogyakarta.
9) Sri Gethuk Waterfall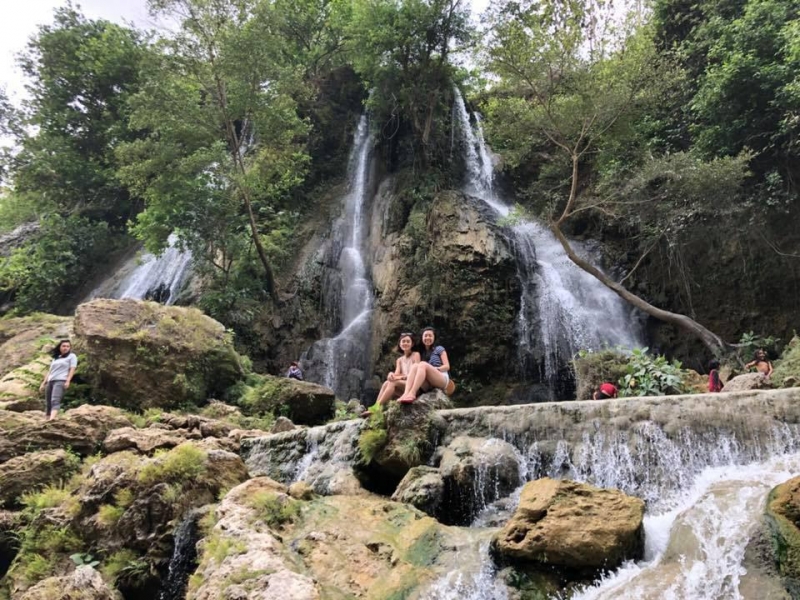 This is a beautiful place for rest and relaxation for both tourists and locals alike. Swim in the freshwater of the waterfall and capture really otherworldly pictures of the surrounding. All in all, it is definitely one of the places you must never miss in Yogyakarta. Do be careful as the rocks can get a little slippery here.
10) Taman Jjls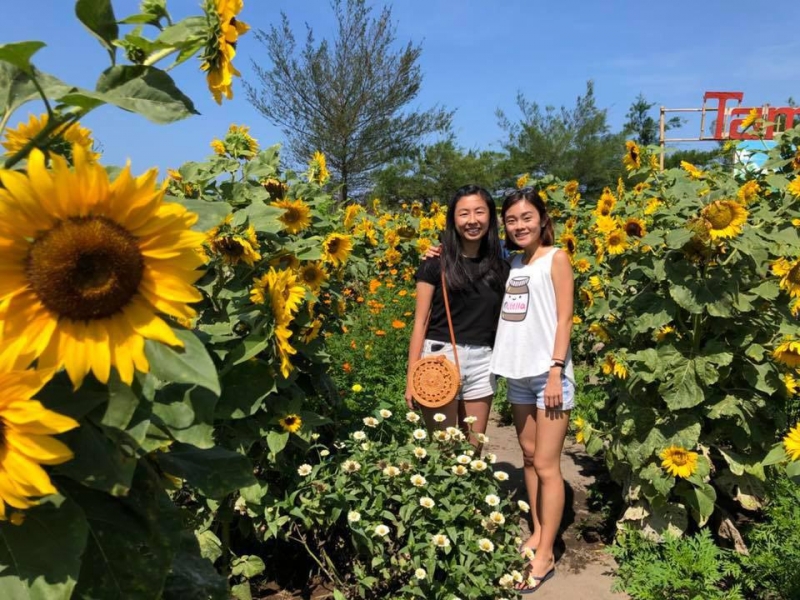 Immerse yourself in a sea of sunflowers and live out your fantasy of walking through brightly coloured fields. The balanced contrast between yellow sunflowers and green leaves will help you fall in love with this place and you might just fill your entire Instagram feed without even realising it!
11) Prambanan Temple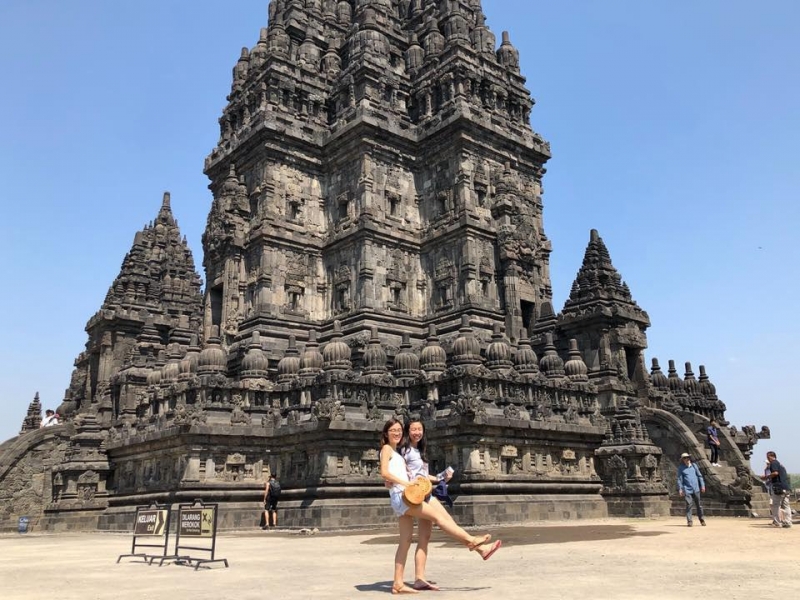 Prambanan Temple is one of the most popular Hindu temples in Yogyakarta. While the entrance fee of RM100 might feel a little pricey, the huge compound and its majestic architecture more than make up for the price tag. You could easily spend hours here exploring the temple and stocking up on Instagram photos!
12) Plaosan Temple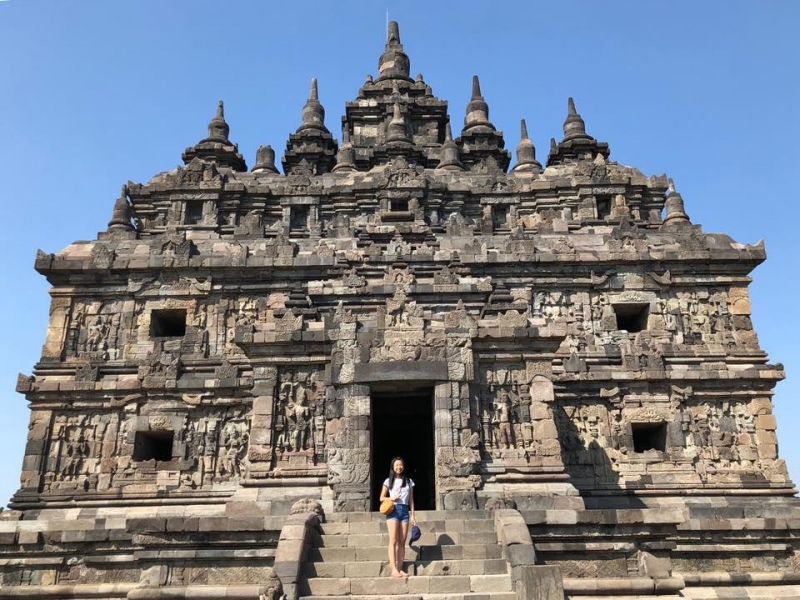 Unlike most of the temples in Yogyakarta, the Plaosan Temple is a Buddhist temple. The architecture draws from both Buddhist and Hindu influences, making it truly aesthetically unique. Though the compound is smaller here, the entrance fee is also significantly cheaper!  
13) Sambisari Temple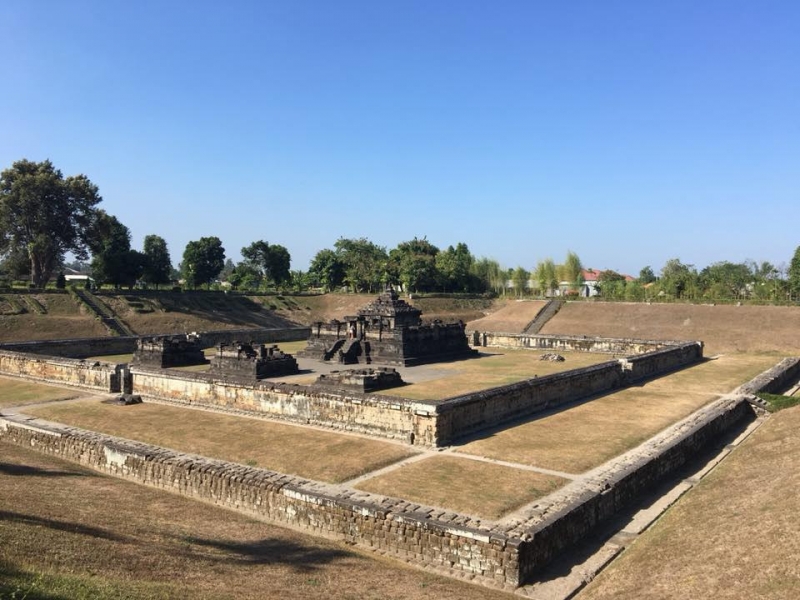 This 9th-century Hindu temple was previously buried about 5-metres underground. It has somehow managed to retain some of the key structures despite being shielded from the world for so long. It is a great place to visit to admire the well-preserved heritage of the area.
Heading off to Yogyakarta!
Despite all the wonderful scenery, it must be said that it's not exactly easy to get around in Yogyakarta. The lack of public transportation means that the best thing to do is to hire a driver for the duration of your trip. For a 5D4N itinerary, the cost should come up to about RM450 for a 5-seater.
Honestly, this isn't too bad, especially if you have a group of friends you can split the costs with! In fact, travelling in Indonesia is extremely affordable, so it's definitely possible to make a whole trip happen for less than RM2,000 all in, perfect for a backpacker's budget.
If you ask me, I think Yogyakarta is an underrated travel gem which you definitely should visit before the crowds start taking notice and start pouring in! So, start planning now!